Why You Should Visit Huacachina in Peru
If you are visiting Peru I highly recommend visiting Huacachina. Pronounced Wah-Ka-Cheena, this amazing oasis town is in the middle of a vast network of sand dunes. And sand dunes means two things – dune buggy rides and sand boarding! Even though I had spent the bus ride feeling sick and then being sick (don't ask) I wasn't going to miss these two experiences.
I took a (very long) day trip from Lima that visited the seaside town of Paracas and then went on to Huacachina. On reflection this was too big a day trip so I would recommend either staying the night in Huacachina and then heading back to Lima, or alternatively travelling on to Arequipa and Nazca to see the Nazca Lines, which everyone else on my Peru Hop day trip was doing. As it was I didn't get back to Lima till close to midnight, and I had left at 6am. A huge day.
But more on the magic of Huachachina and why you should visit.
Huacachina is a tiny oasis village surrounded by sand dunes. it's only ten minutes from the nearby town of Ica. You can just see the town of Ica in the top right of the photograph above. Huacachina only has about 100 permanent residents.  It is heavily set up for tourists, with a range of accommodation and dining options, all of which are centred around the lagoon, giving Huacachina its oasis appearance. You can read about the legend and history of the lagoon here.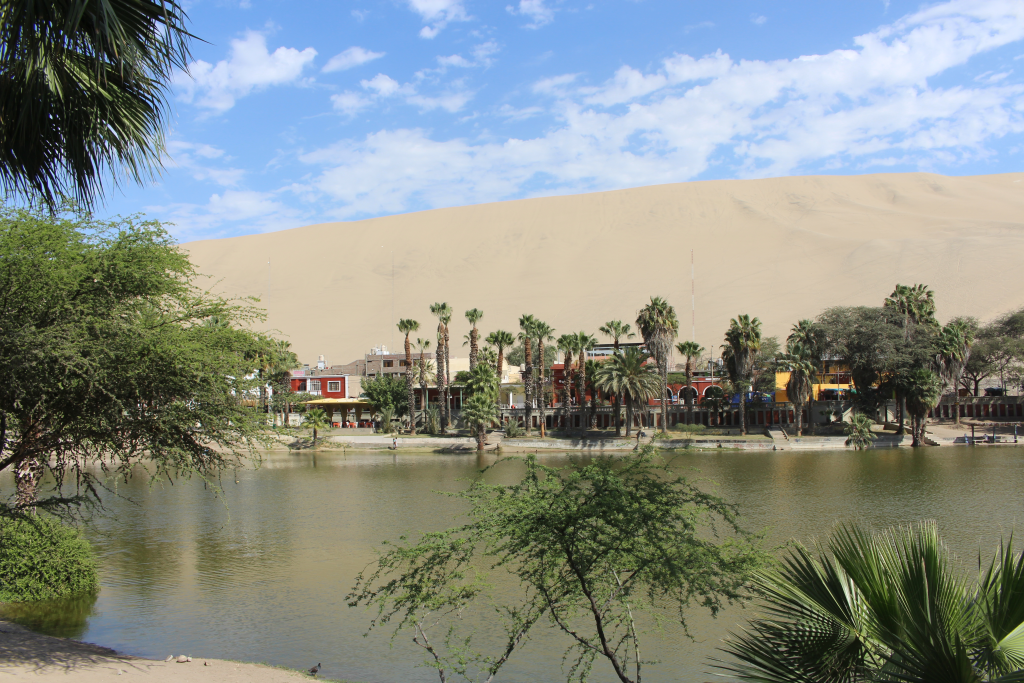 The little town has such a cool, laid back vibe, with restaurants and bars located all around the lagoon. I imagine it has quite a happening night scene, as hostels had bars and were organising BBQs and the like. I didn't want to leave to go back to Lima at 6pm!
I should definitely have booked an overnight stay and returned to Lima the next morning, especially after the excitement of dune buggies and sand boarding!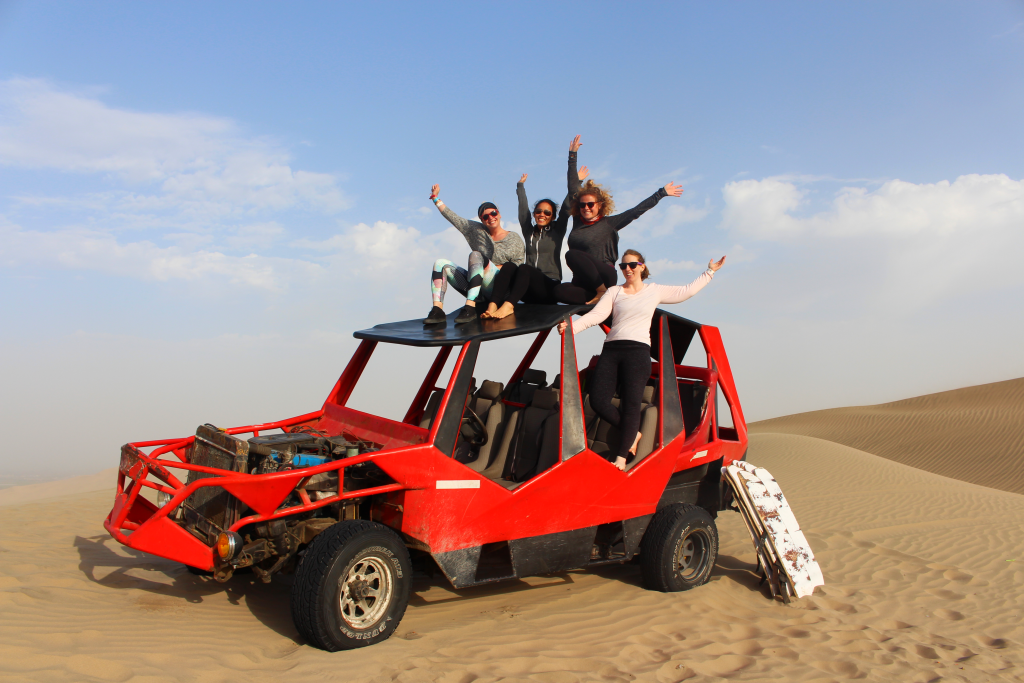 Riding the hills of the sand dunes in an open cage, 10 seater buggy was equal parts amazing, terrifying and exhilarating. We all screamed like little girls (even the men) as we rode the dunes while our driver sped up an down, akin to the feeling of being on a roller coaster. We then had the chance to grab photographs before the next part of our experience – sand boarding!
I am a full scale wuss and some of the dunes we slid down were 200m long… I thought I might be too chicken – but after the first dune I was hooked! Its so much fun, as long as you don't mind sand everywhere. We got to go down about 7 sand dunes of various length and steepness, lying down not standing – they are too steep for that, unless you are really experienced. Visiting Huacachina is a great place for people of all ages and experiences, and you can always opt to hang out on the dunes and watch everyone else sand board if it isn't your thing. At one time there were about 20 of us hooning down the dunes together… we may have been a group of adults but we wooped and carried on like excited children.
Despite being sick at the beginning of the day, and the long bus ride, and my short time in Huacachina and on the dunes, it was a highlight of my month in South America and something I would recommend if you visit Peru!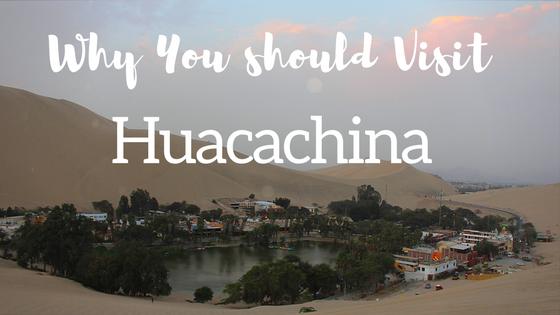 ---
---