Sunset in Chile's Atacama Desert
On my recent trip to South America I visited Chile's Atacama Desert and especially the Valley of the Moon, or as the locals say "Valle de la Luna". We had an organised tour arranged for the valley, which finished with sunset.  After driving around the valley and seeing the rock formations, salt caverns and desert landscape we were dropped off up above the valley, with views towards sunset and also looking back at the valleys and volcanic mountains behind.
The sun was due to set about 7pm, so my tour group and the hundreds of other people (and tour buses) were all finding a spot to perch on the cliff and watch the setting sun. The joys of visiting tourist destinations means you get to share your "special moment" with the crowd. We quickly realised we wouldn't be having this spot to ourselves. Reminds me of another epic sunset with hordes of tourists!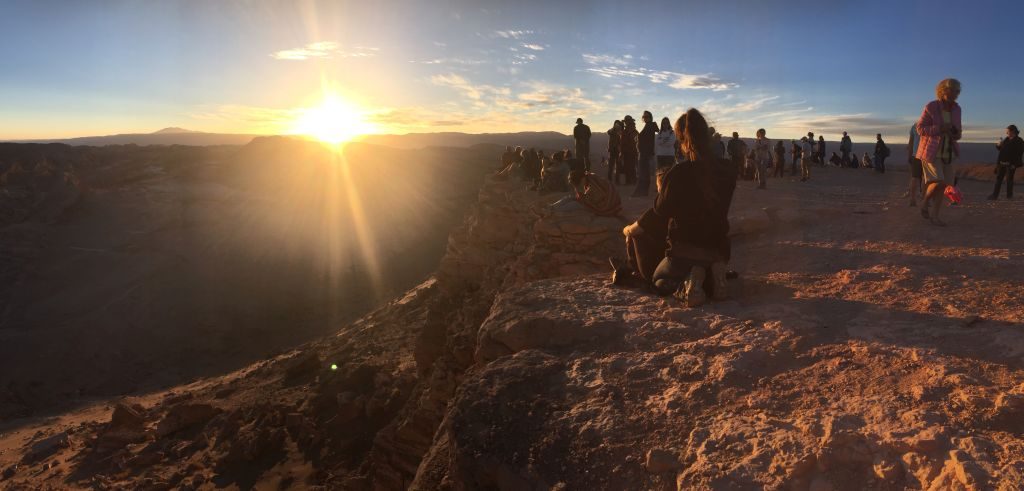 We found a spot of cliff to perch ourselves on while we waited for the sunset.
Sunset came and went and it was fairly standard, definitely not mind blowing. As soon as the sun dropped below the horizon the hordes of people started to leave. The pressure was on to get back on our tour bus with the 20 or so other people, but a few of us wanted to stay and watch the changing sky. Sunset lovers know that the best colours come after the sun has gone, especially if there is clouds in the sky.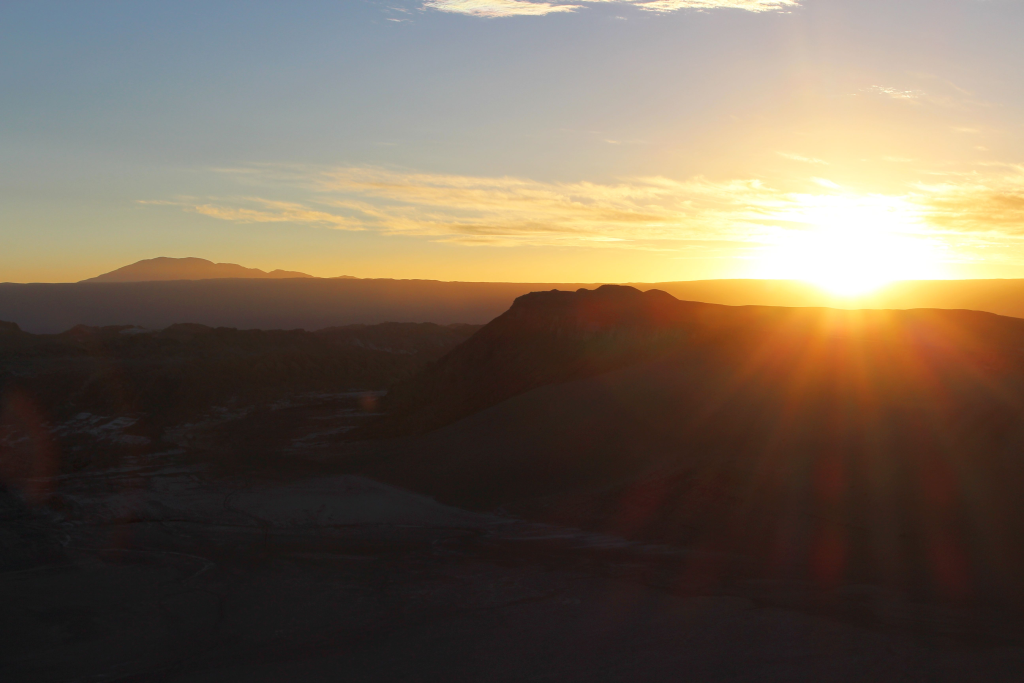 It was one of those moments that being on a tour is limiting. It's when  you can't stay somewhere and explore longer, or alternatively leave earlier if you wish. I love organised tours but every now and then I feel that time pressure and group pressure. Thankfully after sunset the colours turned magical and a few of us stayed to capture the sky, while the rest of the group sat on the bus! They soon realised we had it right all along, and started getting off the bus to take more photos.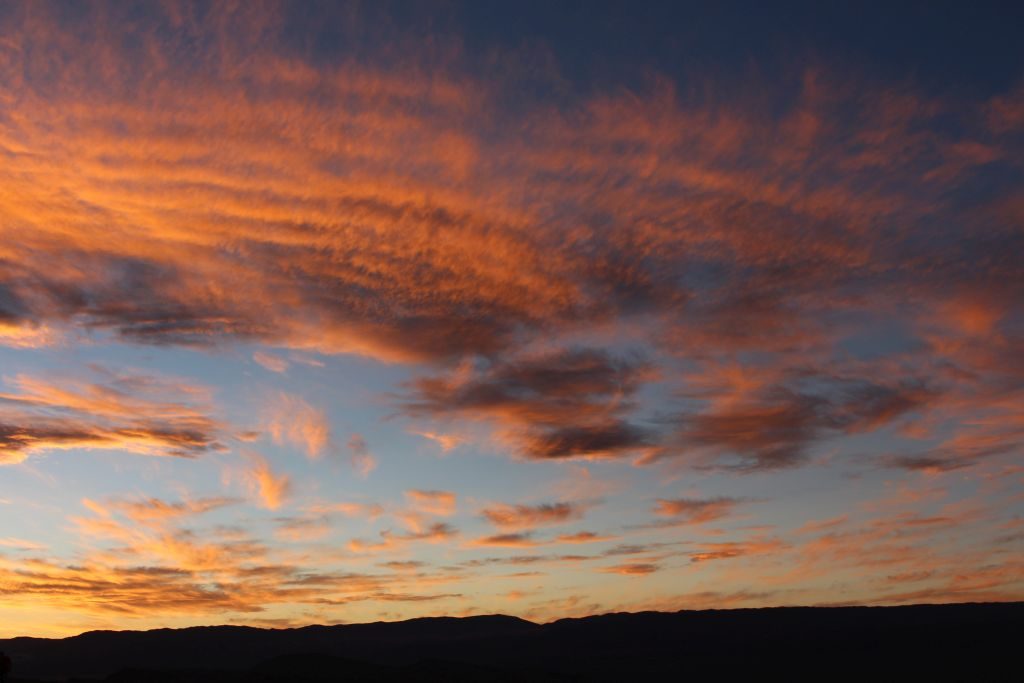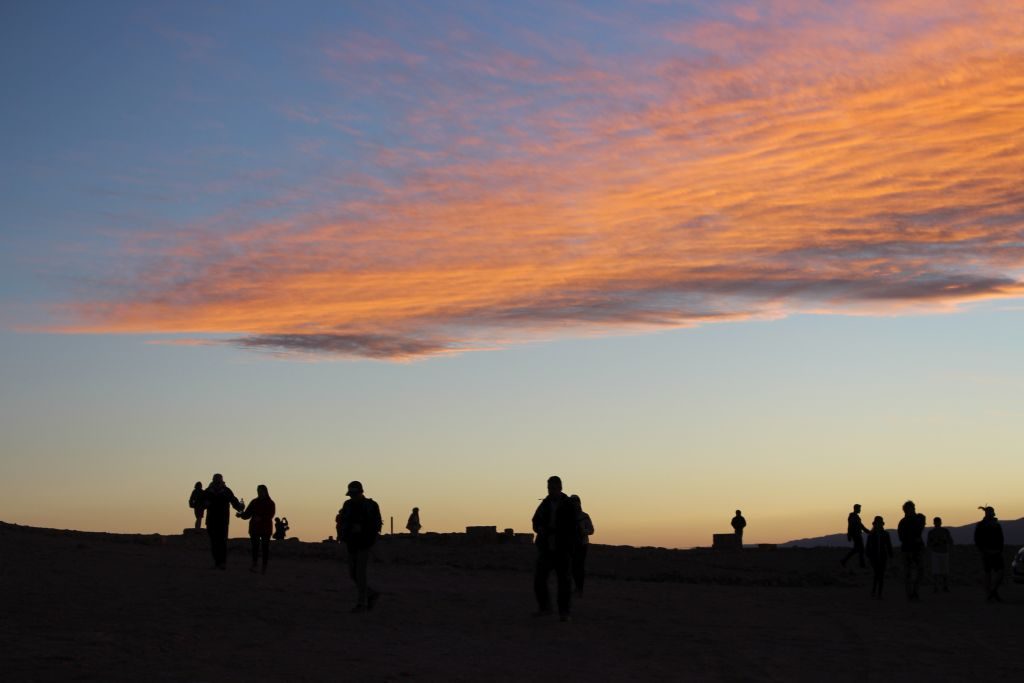 As the sun set lower and lower behind the mountains the colours changed from pinky oranges to deep reds and blues. You can see the changes below. Stunning.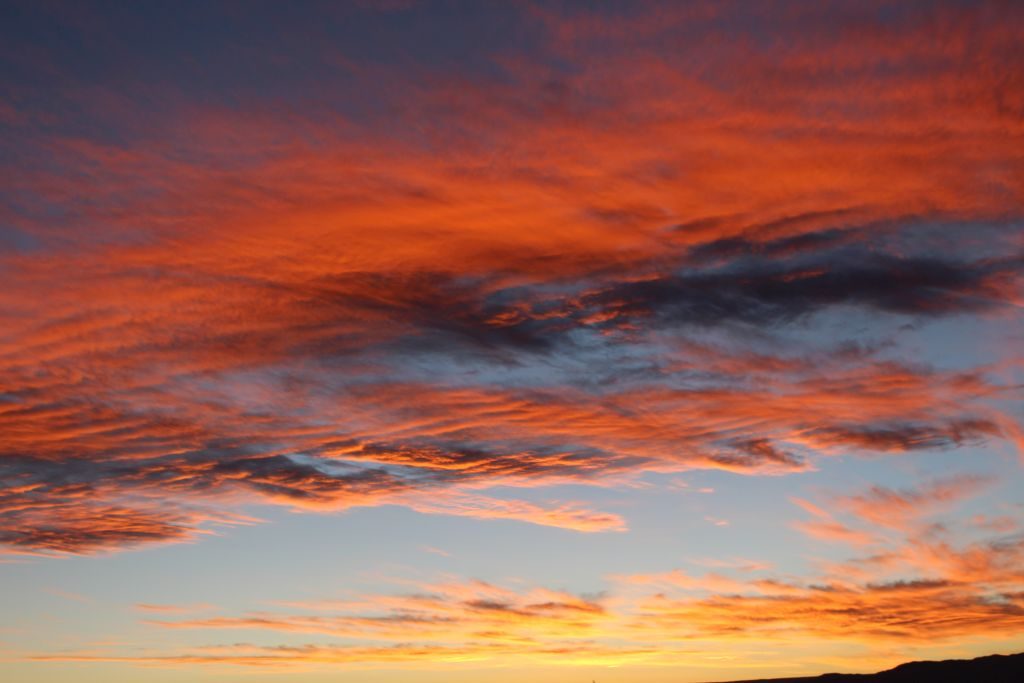 The Details:
WHERE: Chile's Valley of the Moon is located in the Atacama Desert, just outside the funky tourist town of San Pedro de Atacama. 
WHO: My tour was included as part of my 21 day tour of South America with G Adventures.
WHAT: We had an afternoon tour booked of the Valley that finished with sunset, like this tour offered by Viator.
HOW: San Pedro de Atacama is a short drive from Calama and the city's airport. LATAM flies into Calama, in Northern Chile.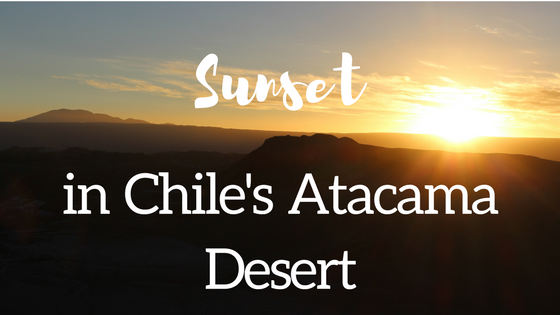 ---
---