Photo of the Week… Boats on the Yangtze River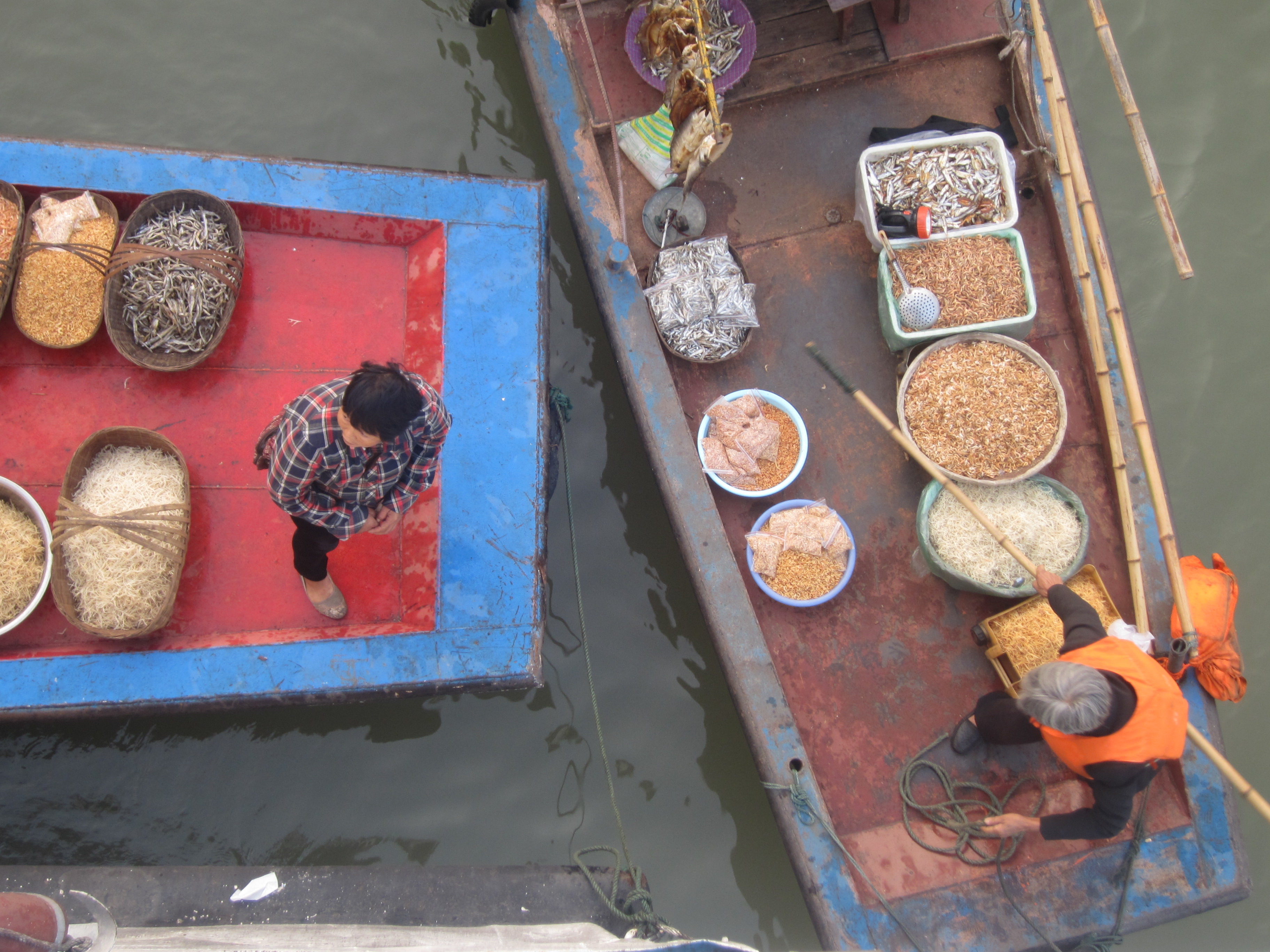 I love when you just look somewhere at the right time and capture a little moment from one of your travels. Like the cute bugs I spotted in the Malaysian Jungle. Or the light show as it pulsed up the sides of the Eiffel Tower.
Early one morning on our Yangtze River Cruise in China, we awoke to find ourselves docked at a town where you could go offshore to visit temples, pagodas and other excursions. After breakfast we headed to the back deck of the boat that we were staying on to check out the view.
We looked down over the edge of the boat to see these market style boats pulling up along side the bigger boats trying to sell their wares to the passengers and staff. It looked like sardines or other dried fish, perhaps rice and beans. They were shouting in Mandarin (we found the Chinese people to be so loud!) at each other as about six boats vied for a coveted spot along side a great ship. I got this great shot looking straight down at two of the boats.
---
---