MONTHLY RECAP – July and August, 2022
A recap of my adventures in the months of July and August, 2022
An overseas trip is the theme of this monthly recap! I headed to Canada in the school holidays to go to my cousin's wedding in Pemberton, stay with good friends and road trip to Seattle and Portland. Then it was back home, back to work and one sneaky winter trip to Mollymook with the niece and nephew!
Read on for my adventures…

VANCOUVER
I can't believe this was my third trip to Vancouver! This awesome city deserves a post of its own soon. I stayed with good friends near East Van and did a few unusual touristy things, as well as just spend time hanging at their place.
On my first afternoon (after a long flight, shower and a nap) we headed to Stevenson harbour in Richmond. The largest commerical fishing wharf in Canada is home to many boats, seafood restaurants, canneries and historic sites. We wandered along the waterfront and down Fisherman's Wharf where you can see (and buy) the catch of the day. If you're lucky you'll also see a colony of seals, birds and fish. After Fisherman's Wharf we walked around the main streets of the village of Stevenson and grabbed an ice cream. It was quiet for a Monday, but apparently it's very busy on weekends.
The next day after brunch and a trip to the nail salon we headed downtown to see the infamous barge that had washed up on the shores of Vancouver city after breaking free of its mooring in October 2021. It drifted close to the Burrard St Bridge before beaching itself on Sunset Beach.
I didn't know what I was expecting when my friends said we were going to see 'the barge', but it was mindblowing to see just how big it was! Imagine this thing drifting aimlessly towards the shores during a storm. In classic VC behaviour, the locals renamed it 'Barge Chilling Beach' – see the reference further down, and it required 24 hour security and fencing to stop people climbing on it. After 12 months the barge was finally dismantled and removed in November 2022, to the satisfaction of some locals, and the disappointment of others!
After seeing the barge and grabbing lunch we drove through Stanley Park and across the Lion's Gate bridge to Cypress Mountain. Lesser known than it's famous neighbour, Grouse Mountain, the Cypress Mountain chairlift is open in the summer and the ski run is converted into a toboggan, or as the Canadian's call it – a 'coaster'. We had a fun afternoon riding the Cypress Mountain Eagle Coaster (longest in Canada) and seeing the amazing views of Vancouver and the harbour. I was so impressed with snow on the mountains in the middle of Summer!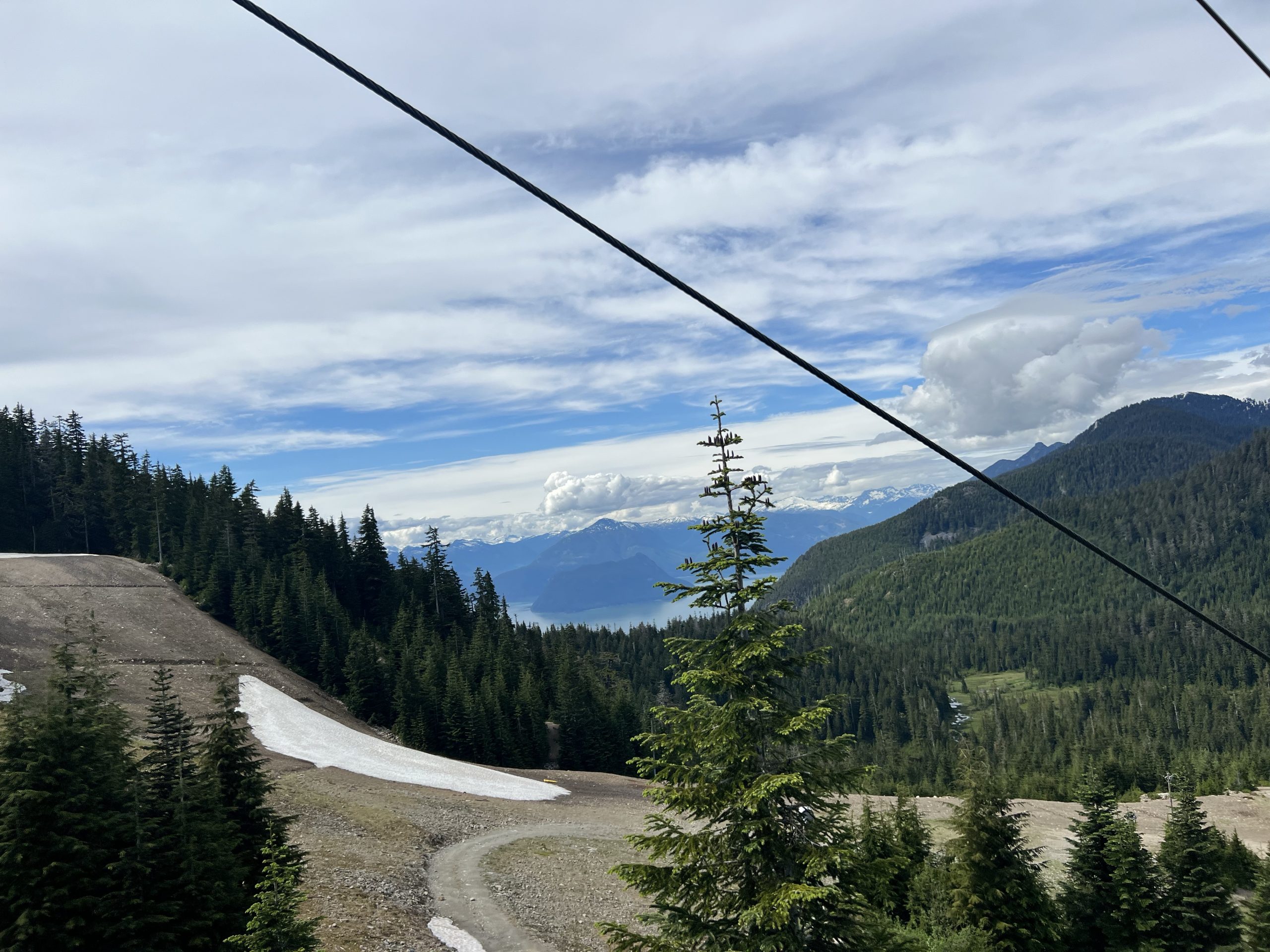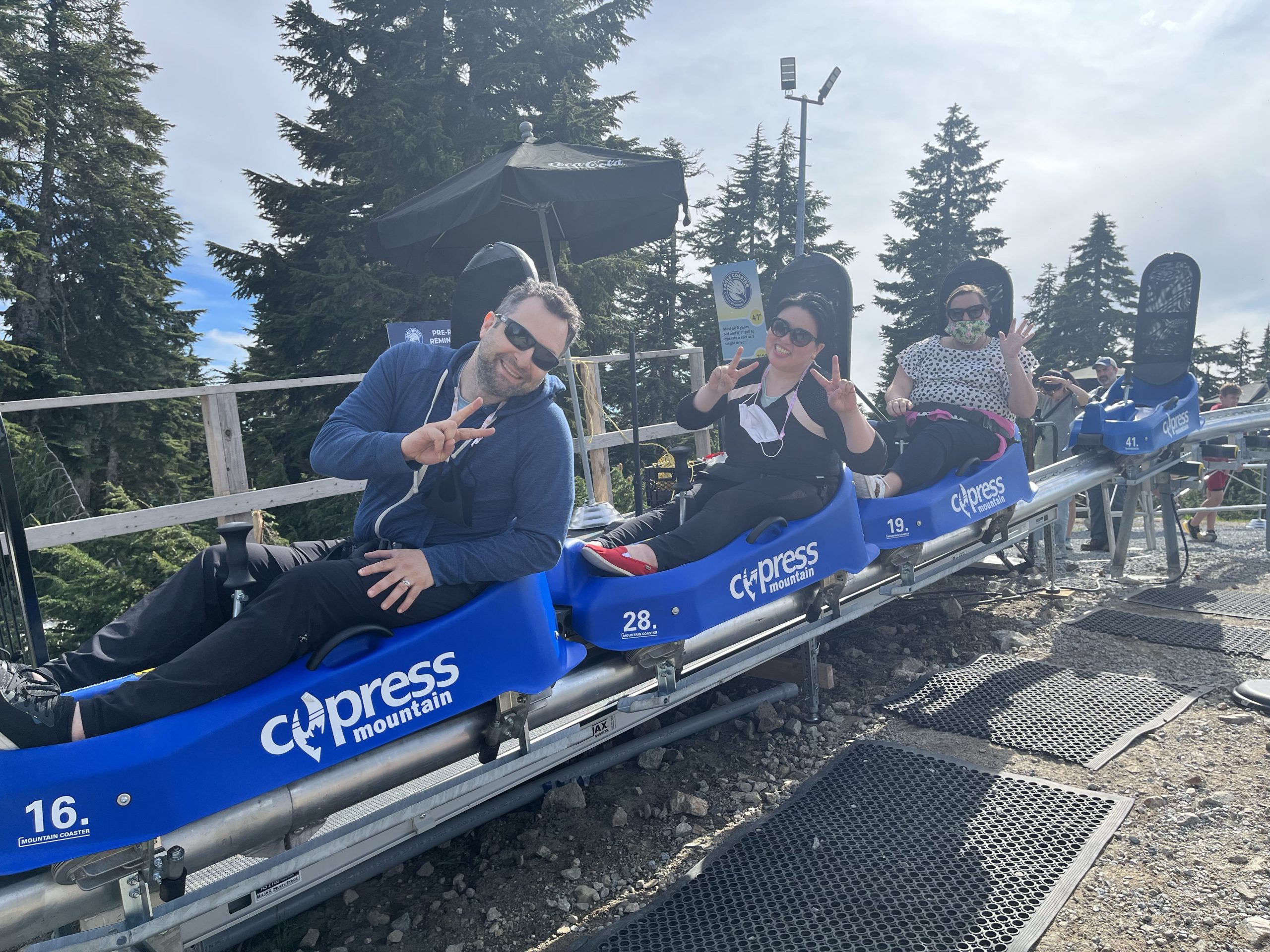 Afterwards we drove back down to the North Shore and stopped at Cypress lookout. The views across Vancouver were phenomenal, we had such great weather!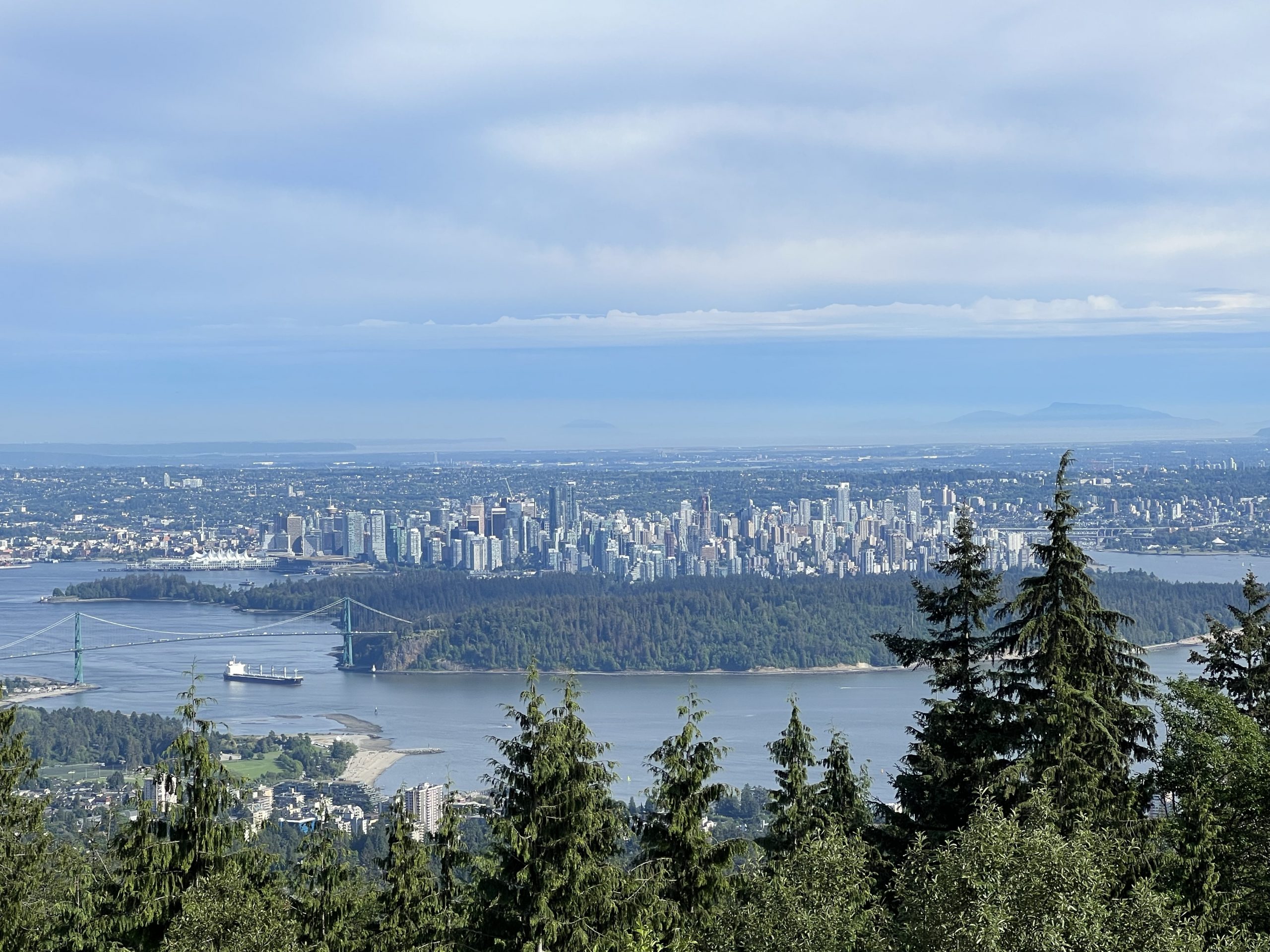 On the drive back to East Vancouver we stopped at 'Dude Chilling Park', Mt Pleasant which inspired the nickname 'Barge Chilling Beach' (see above). Infamously named as a prank (also known as the more official Guelph Park) this small nondescript public park is now famous thanks to its tongue in cheek sign, which has been officially sanctioned by the city.  I was happy to see many dudes chilling in 'Dude Chilling Park'.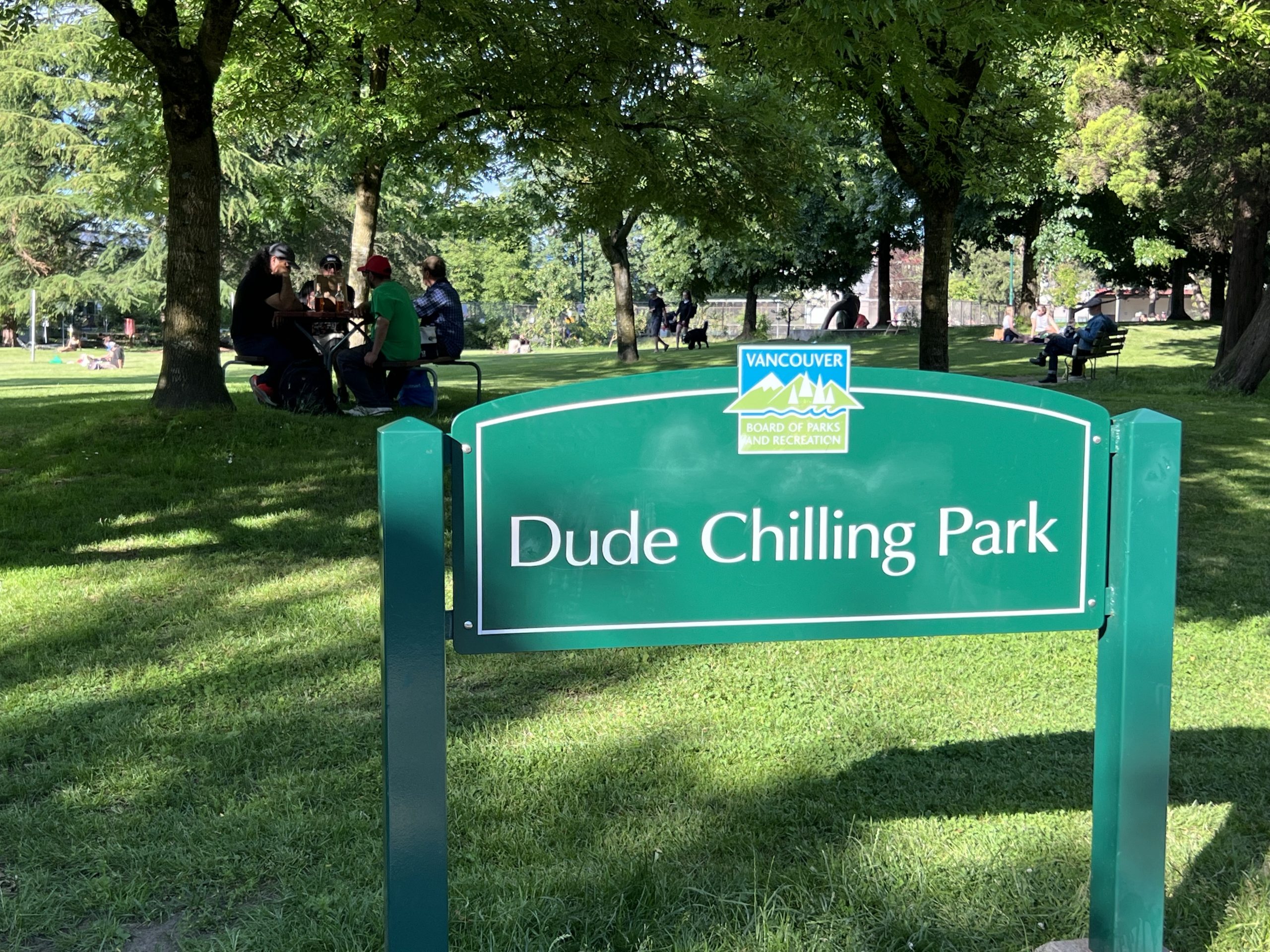 On Saturday night we headed to the Richmond Night Market, which run Friday – Sunday in Summer. The markets were amazing! With over a hundred food stalls, you can get literally any cuisine and eat as much street food, drinks, snacks and desserts as you want. It's a little overwhelming to a first time visitor – locals can purchase a pass to go repeatedly, which would allow you to eat something different each time. There is also other stalls selling souvenirs and fun items, a few rides, light installations, stages and performances. A great night out amongst the crowds and blaring music!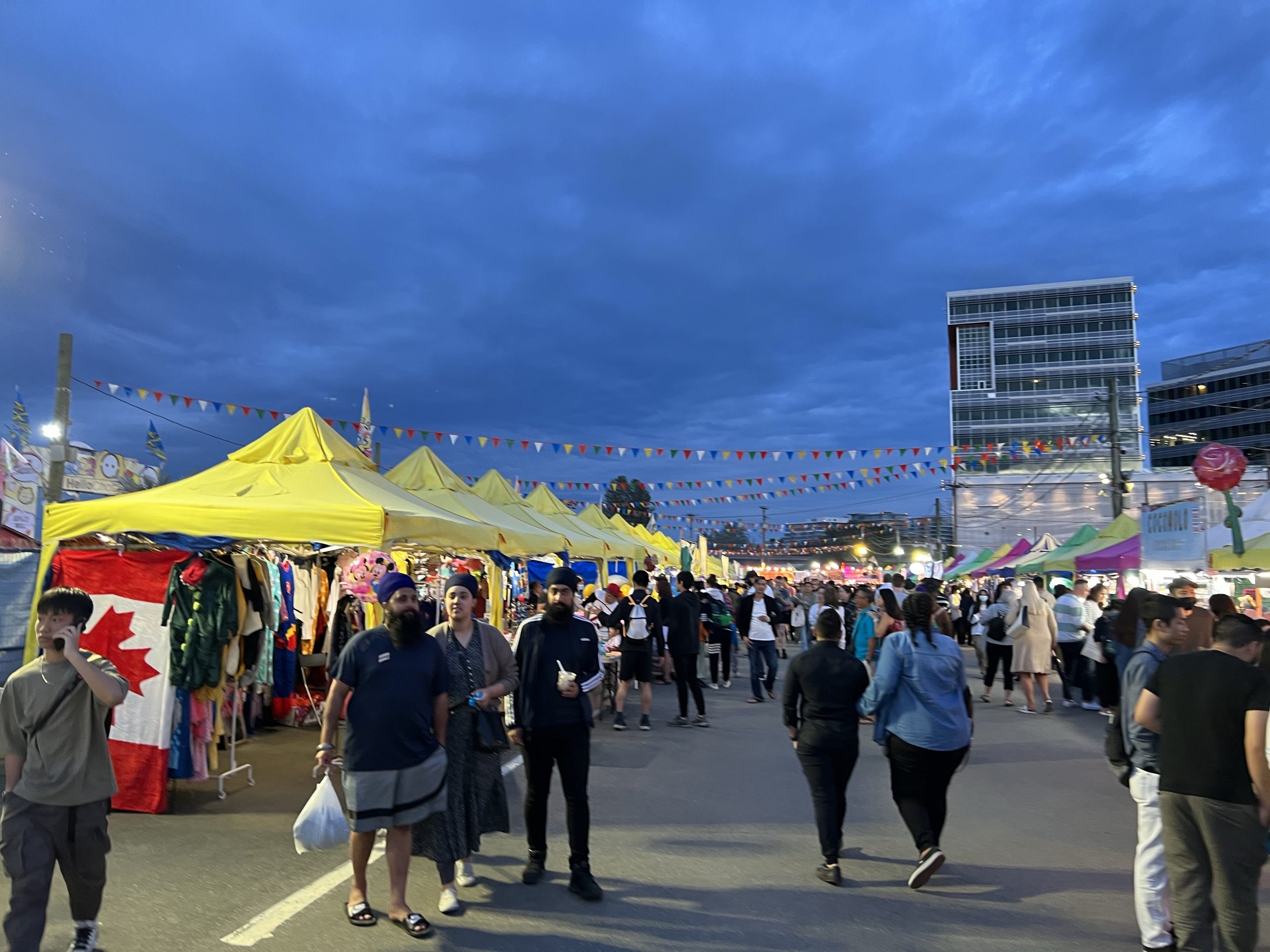 I was bougie and got a passionfruit lemonade with a glowing light in a blow up unicorn drink holder. I'm just a simple girl aren't I?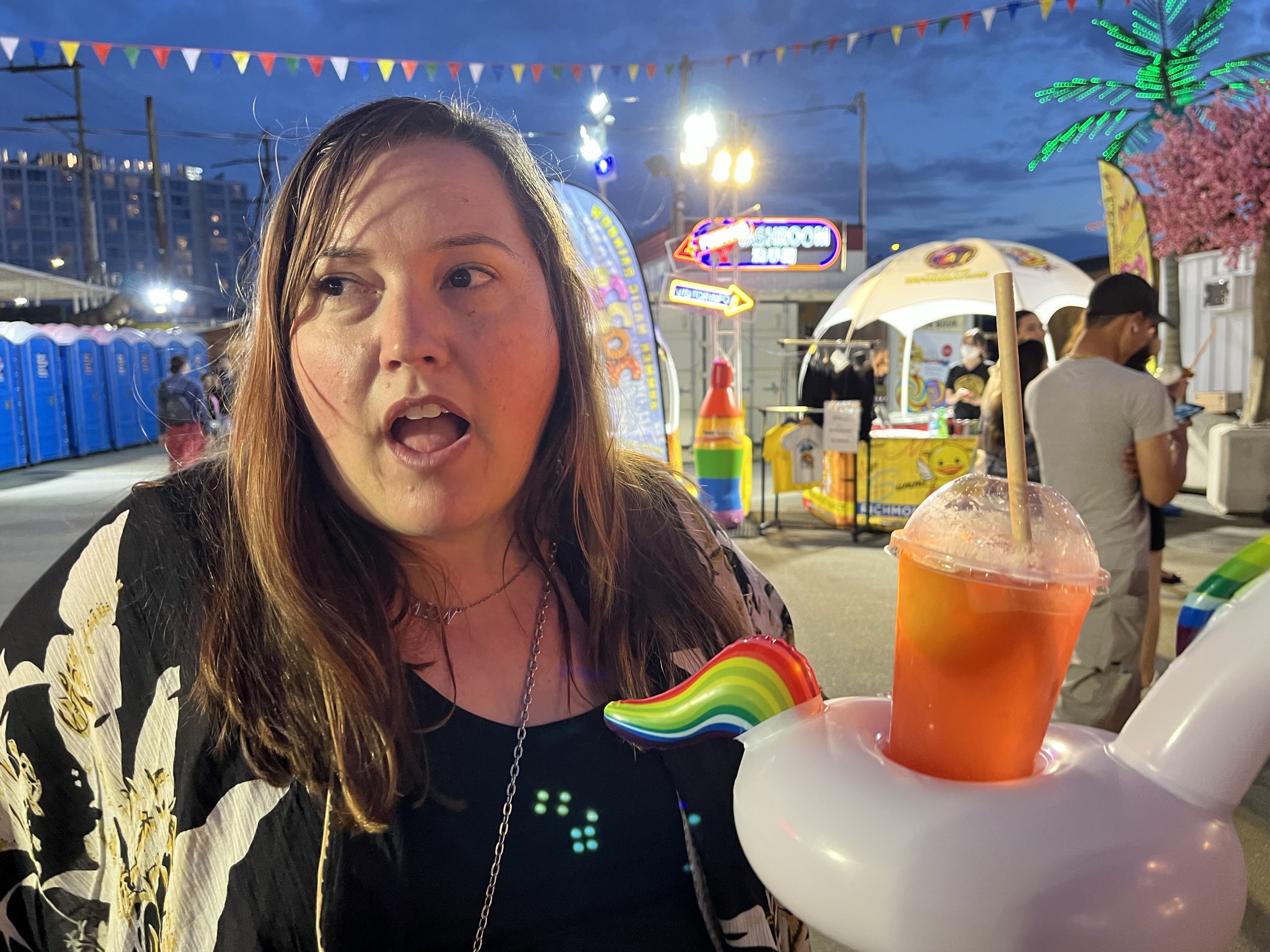 It wouldn't be a Canadian adventure without getting a Beavertail for dessert!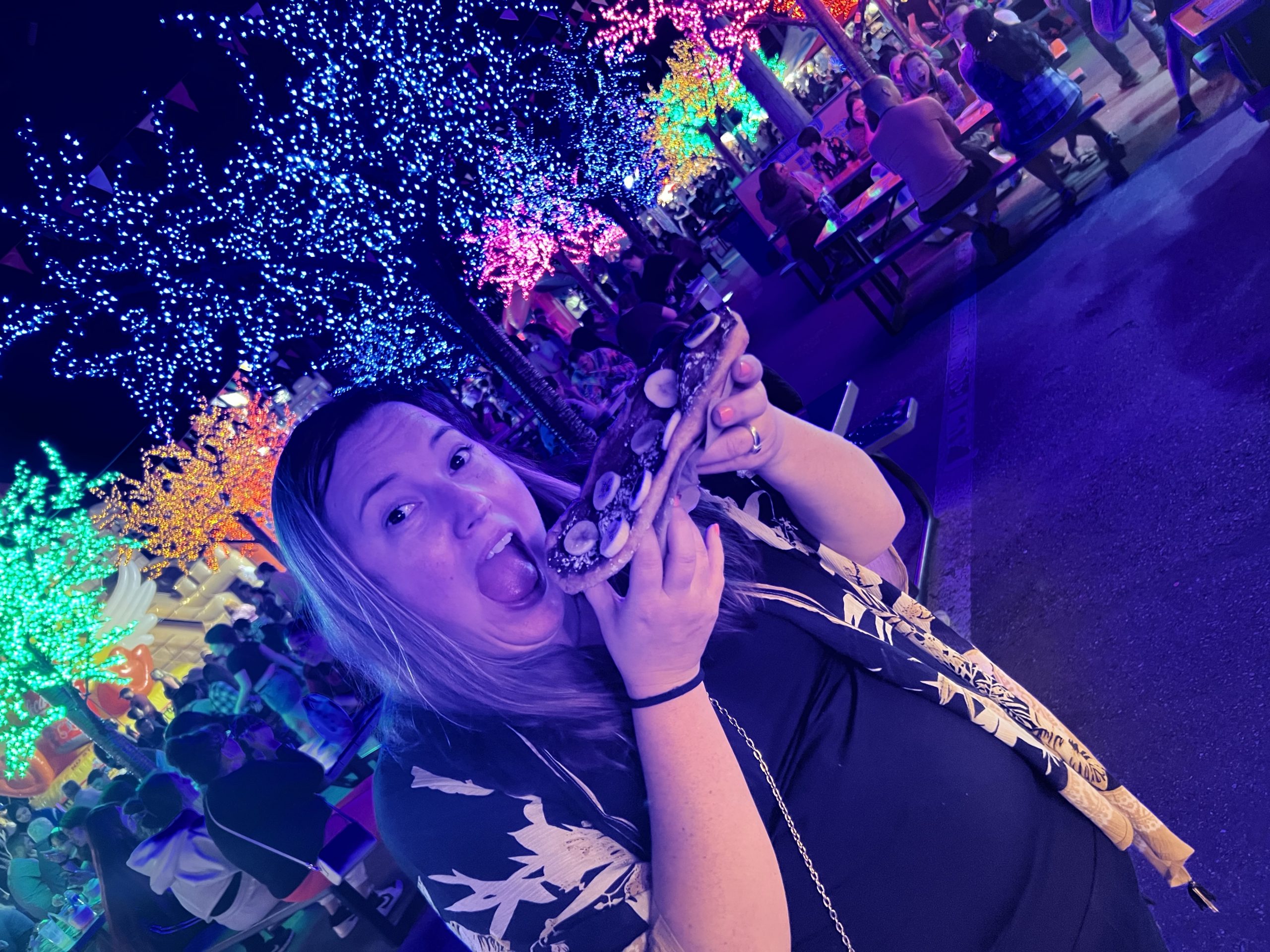 I also have a cousin who lives in Vancouver (whose wedding I was attending while I was there) and so a pre wedding family and friend get together was planned at the famous Kitsilano Beach. With the sun setting after 9.30pm, Summer days in VC stretch on forever! Not much of a beach (c'mon I'm an Aussie), Kitsilano was super busy and a great place for our picnic and for some, a swim! Can't believe they had lifeguards though….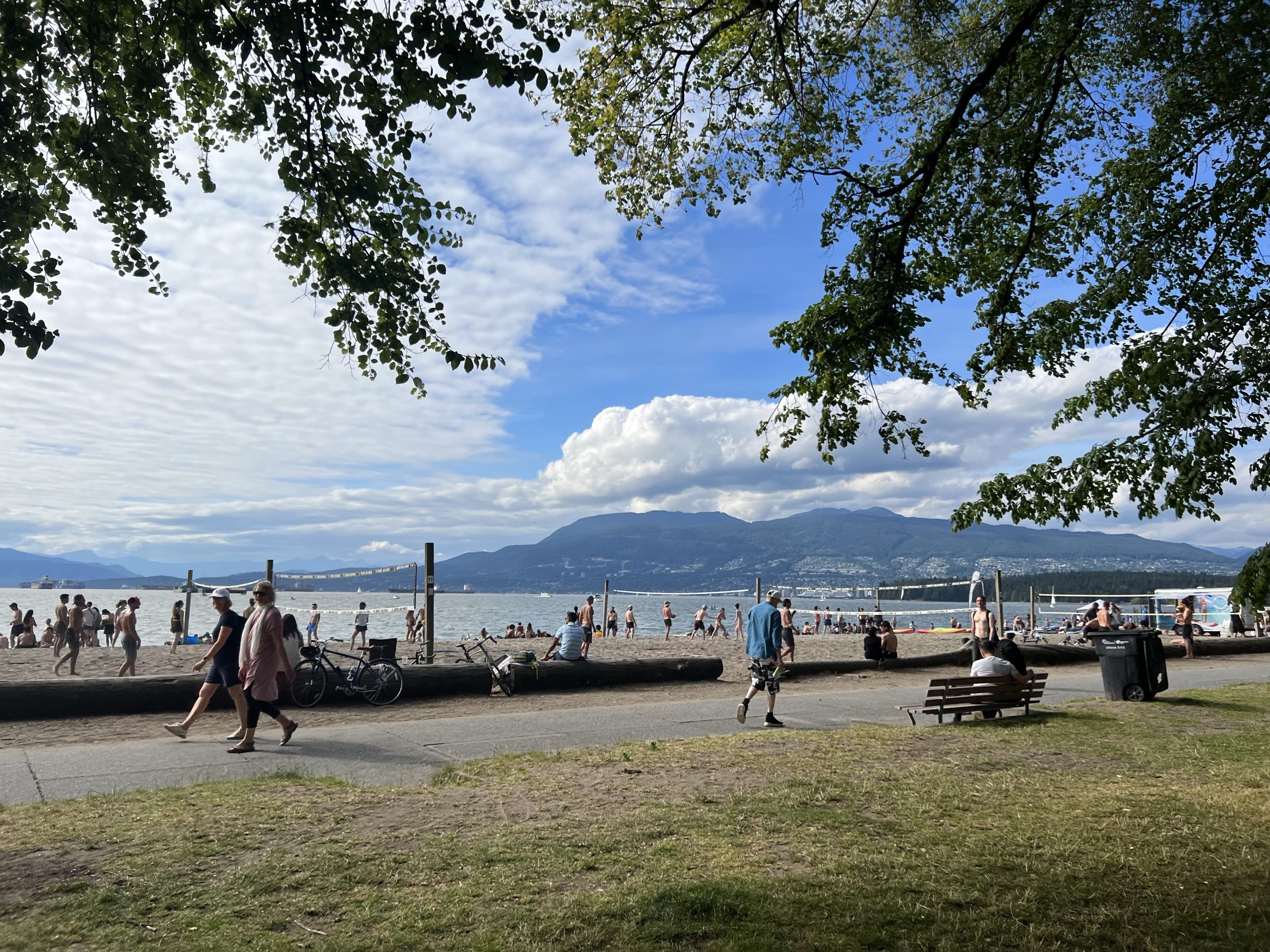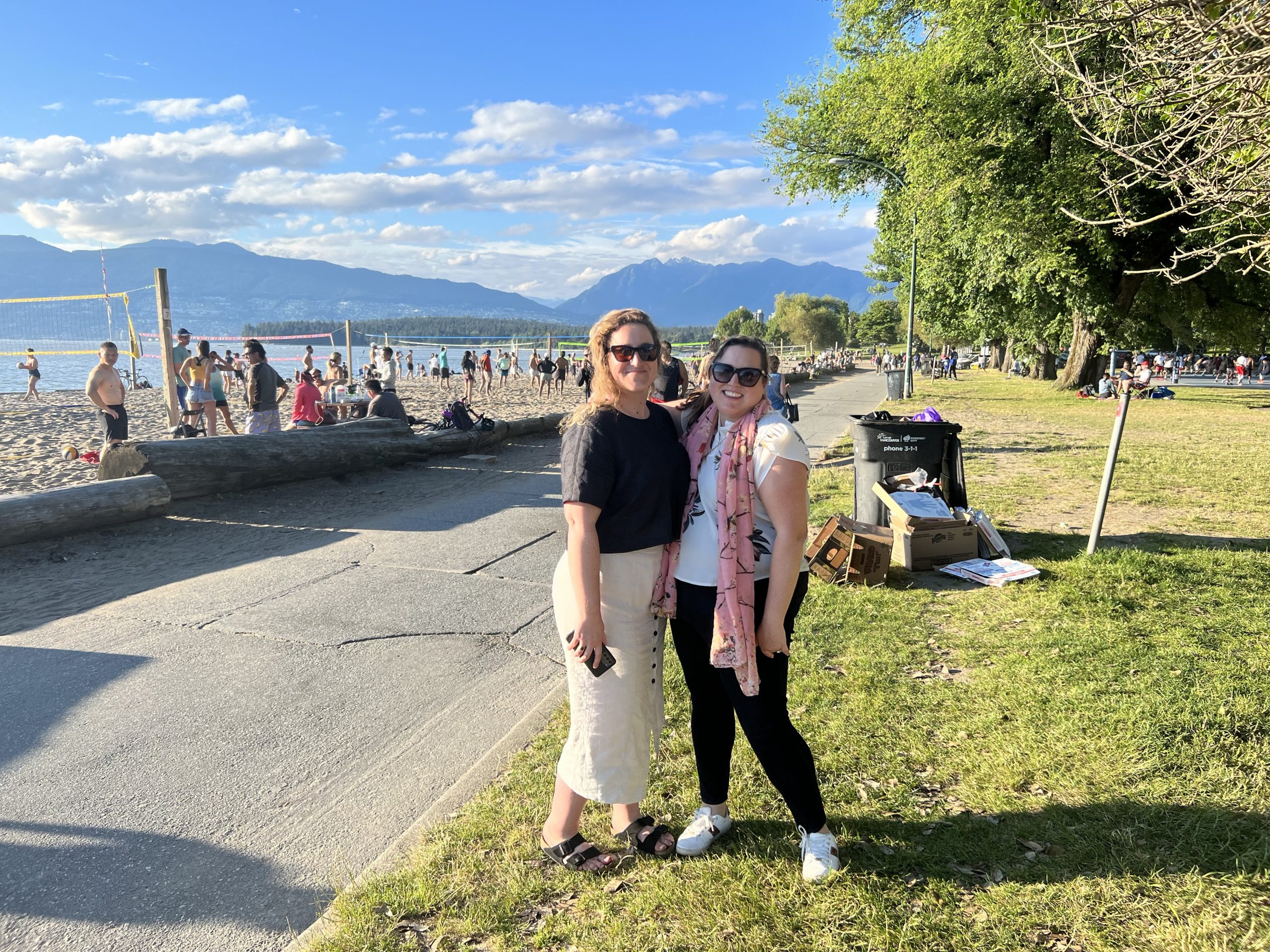 For my last night in Vancouver we drove out to  the city of White Rock to see the sunset at East Beach, walk along the promeade and grab an ice cream. We found ourselves in a little seaside village, complete with train tracks right on the water (reminded me of San Clemente, California). If you keep walking you can find the pier and the literal white rock that gives this seaside town it's name.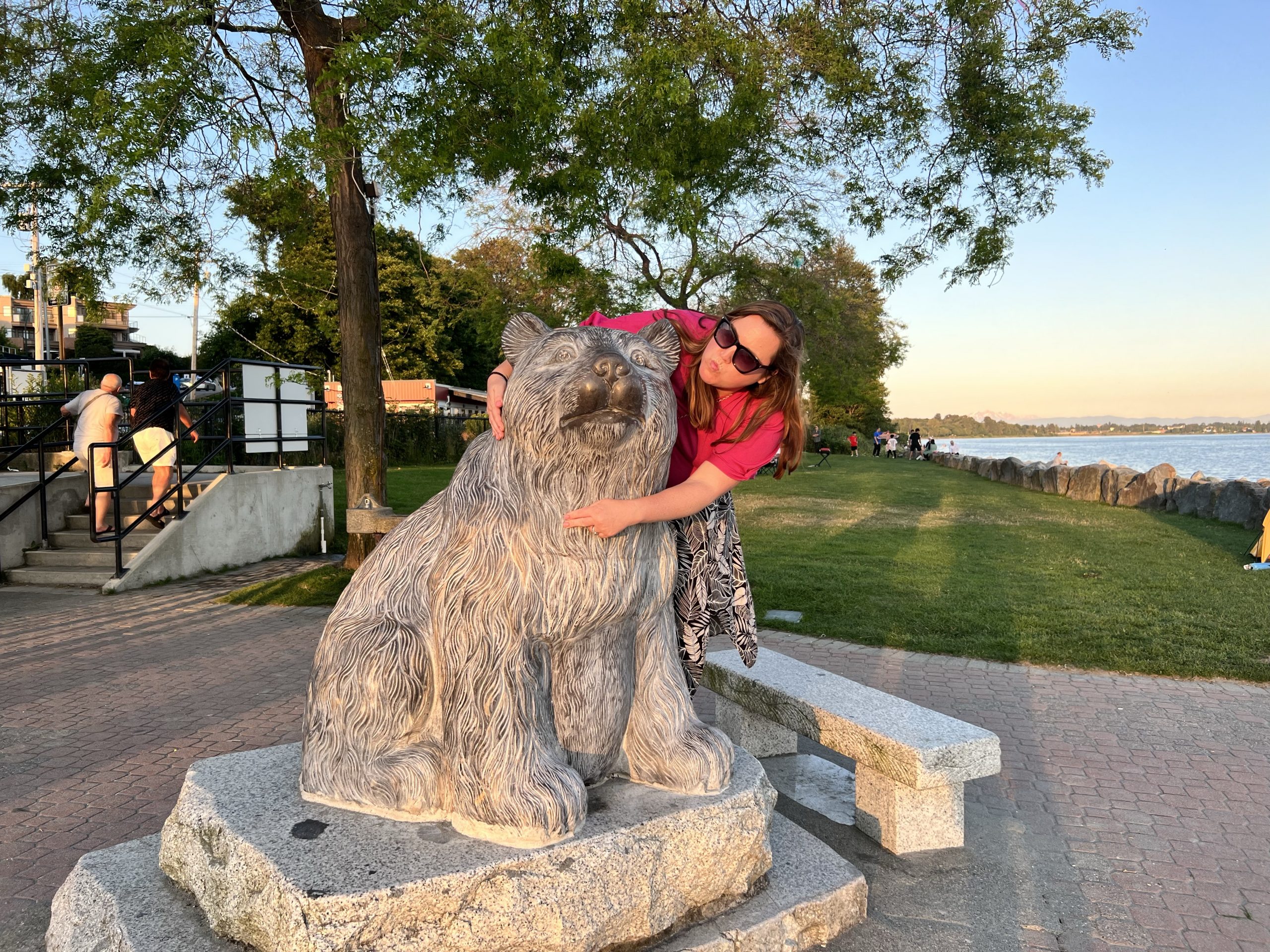 Before being dropped at the airport we drove up Burnaby Mountain to see the views. Another fabulously sunny day, we stopped at the Burnaby Mountain Park to see views of the city and surrouding area and then drove around the Simon Fraser University.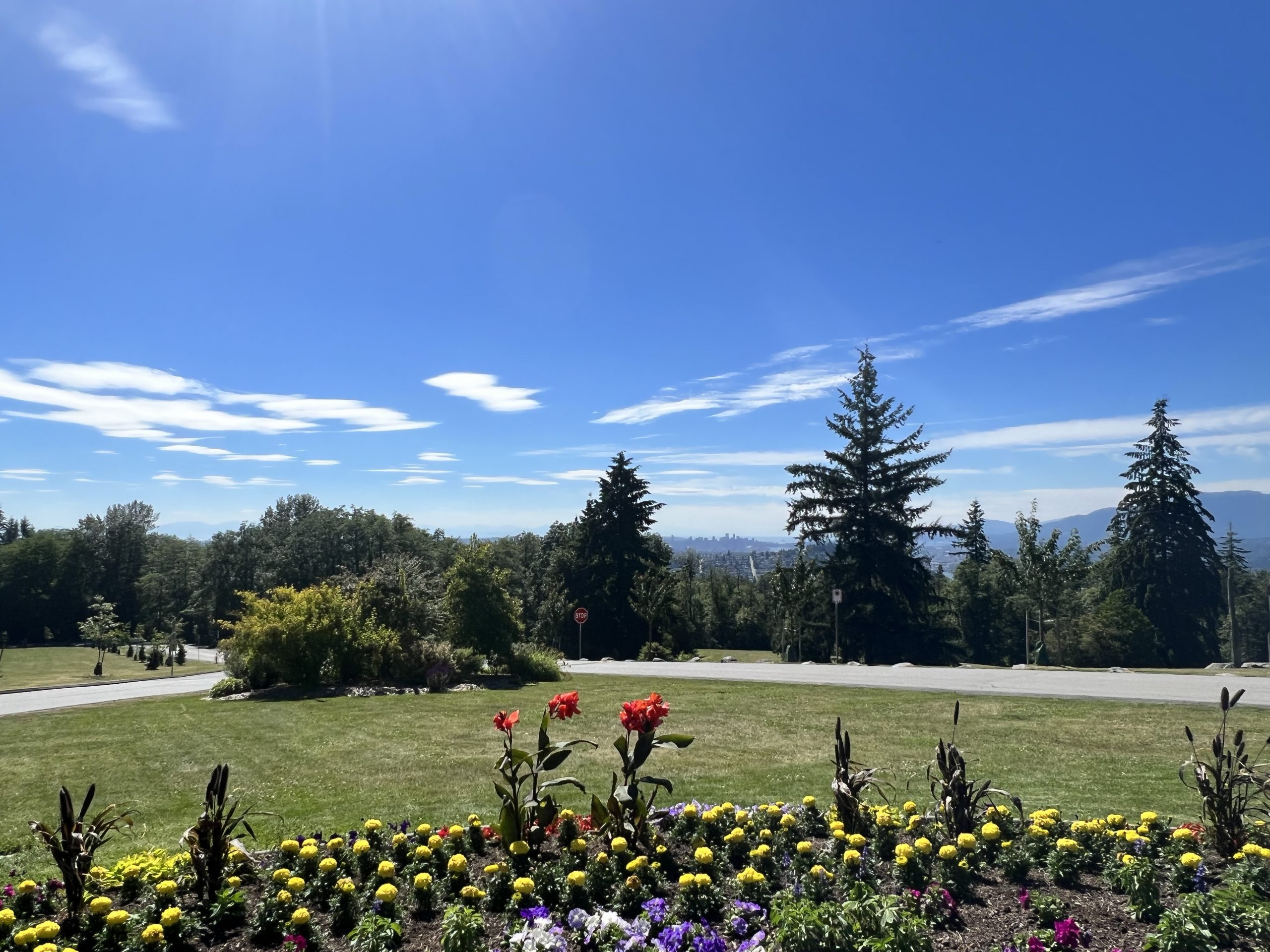 WASHINGTON AND OREGON
We left Vancouver very early and drove to the USA border for a sneaky 3 day trip to Portland, Oregon and Bellevue, Washington. Our first destination was to get the ferry across the Puget Sound, from Whidbey Island to Port Townsend. No whale sighting unfortunately, but it was a smooth trip across the bay.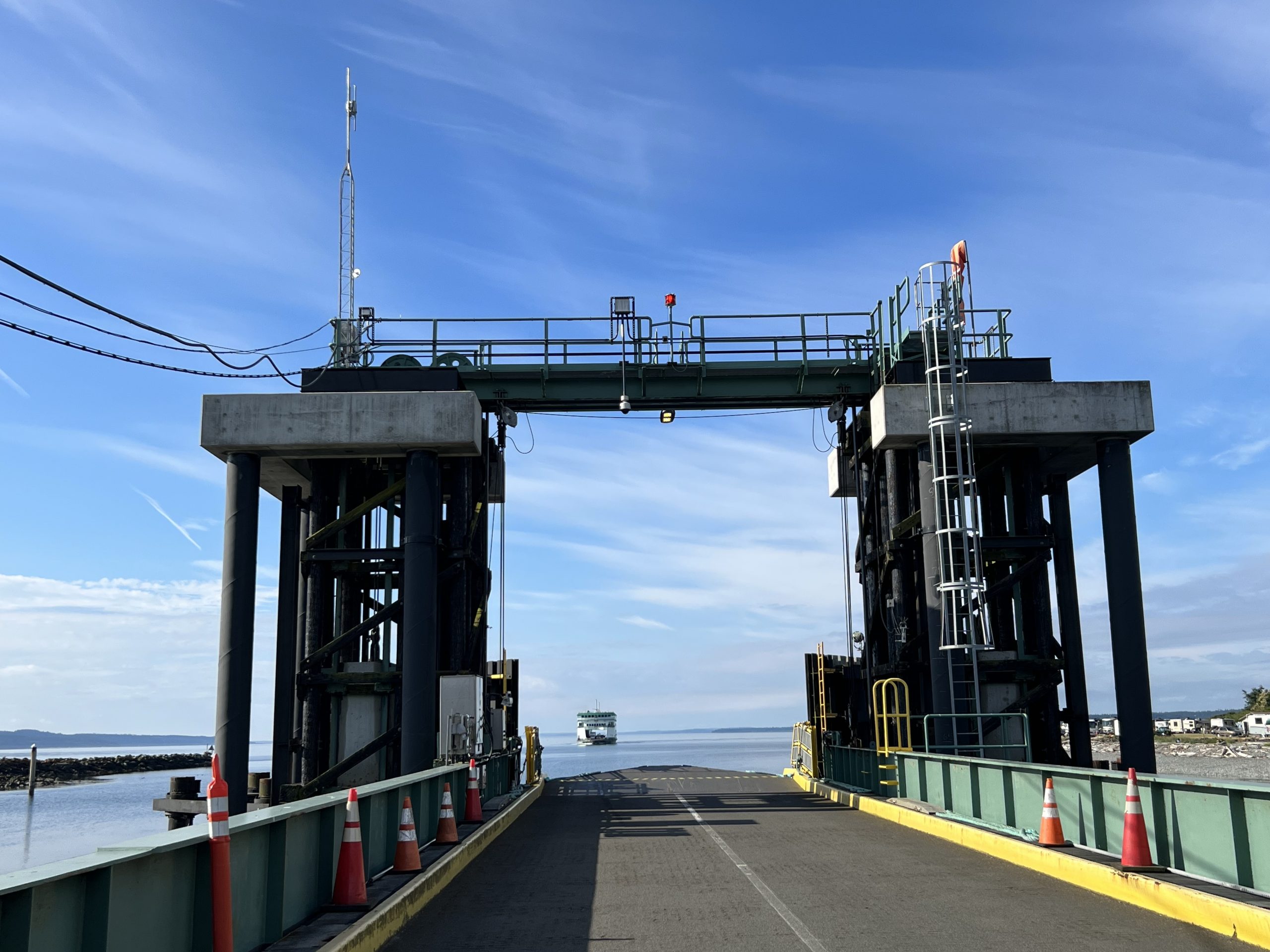 We grabbed breakfast in Port Townsend before driving down the Olympic Peninsula to cross the mouth of the Columbia River to Astoria, Oregon. We loved the park just before the 6.6km Astoria-Megler Bridge called 'Dismal Nitch', so named by Lewis and Clark.
We had seafood lunch in Astoria, where my poor travel companions had to hear me quote Goonies, Kindergarten Cop and Point Break – all filmed in Astoria or at the nearby Cannon Beach. It was then time to drive down the Oregon Coast and marvel at the ruggedness of breathtaking cliffs backed by dark woods. 'Murder Woods' I called them. Clearly I've been listening to too many true crime podcasts.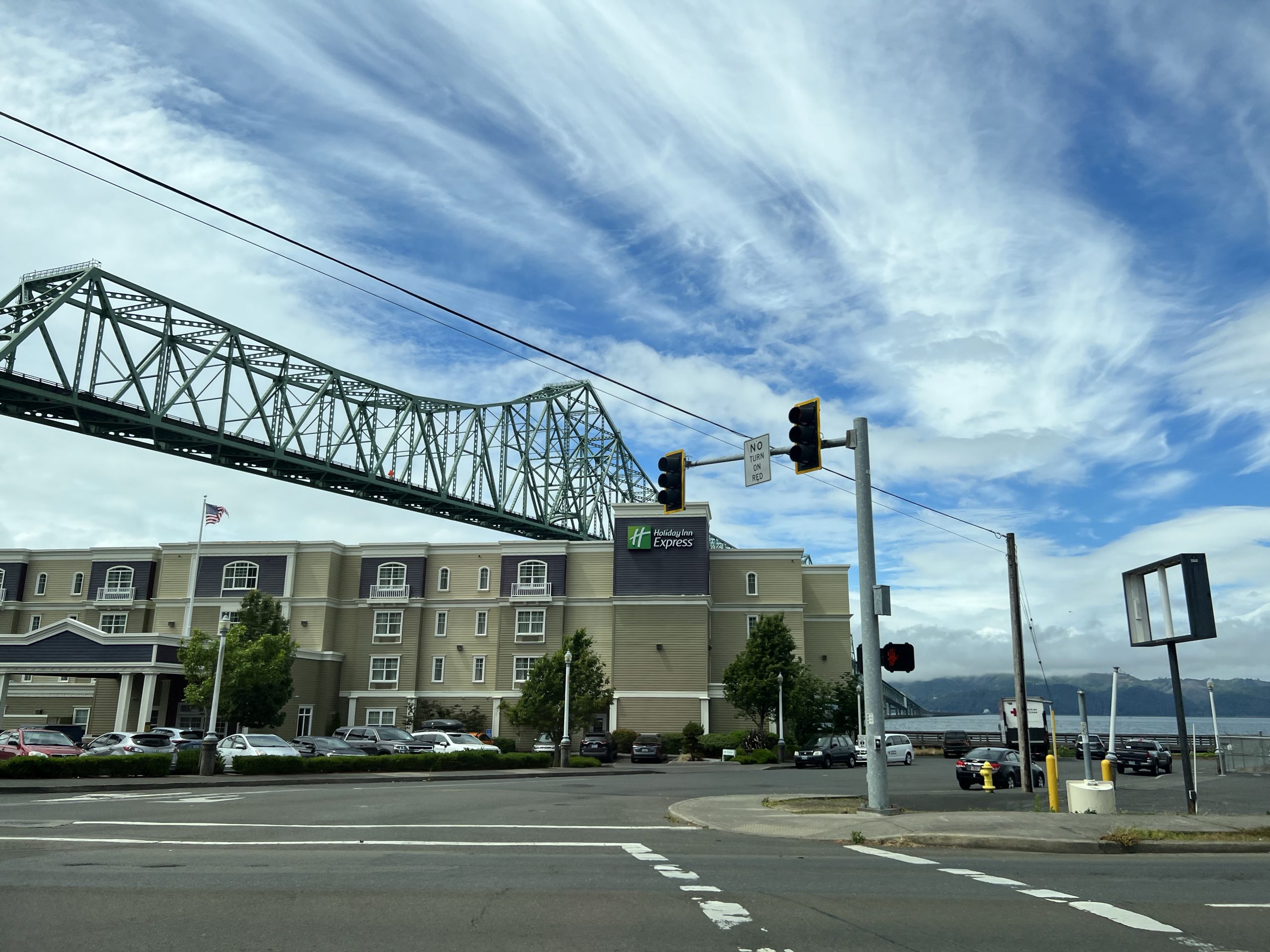 We stopped at the resort beach town Seaside, but weren't very impressed so we continued on to Cannon beach, which was more picturesque. Of course I reenacted the end of Goonies and Point Break. Famous for the off shore 'Haystack Rock', this beach would be beautiful at sunset. Alas, we had more destinations to visit before the end of the day.
Further south we drove through the area of Tillamook and visited the famous Tillamook creamery to see how they make the cheese and to visit the huge giftshop and grab an ice cream. We then drove inland towards our accomodation for the night – Portland!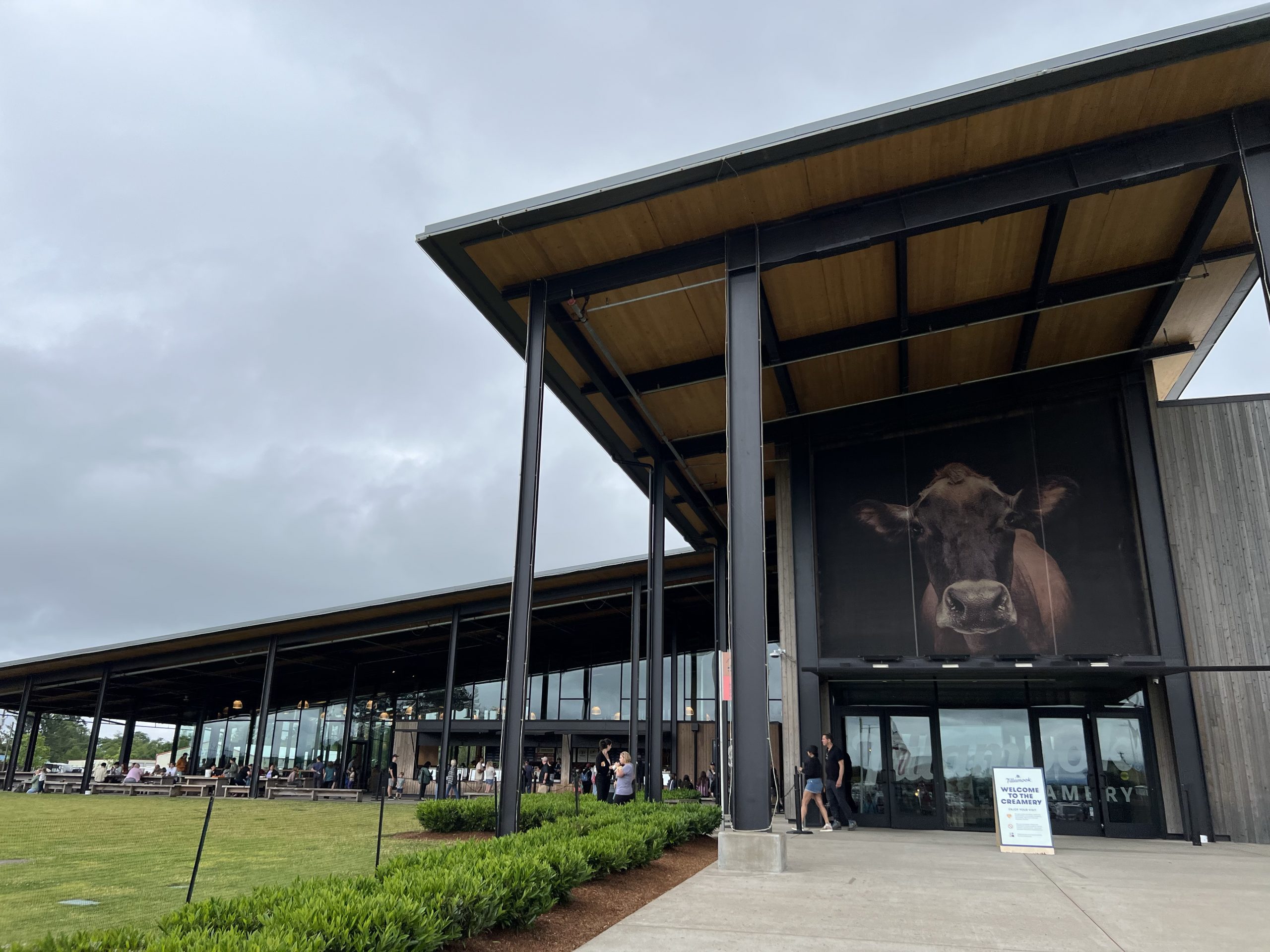 We had two nights staying in Portland, one of the USA's coolest little cities. Our hotel was in the Pearl District and we had great views of the Willamette river and many of the cities iconic bridges. We explored downtown and took the Aerial Tram up to the Hospital and Science university, a great affordable way to get views of the city. This was followed by a walk along the waterfront before we headed off for our food truck food tour in the afternoon!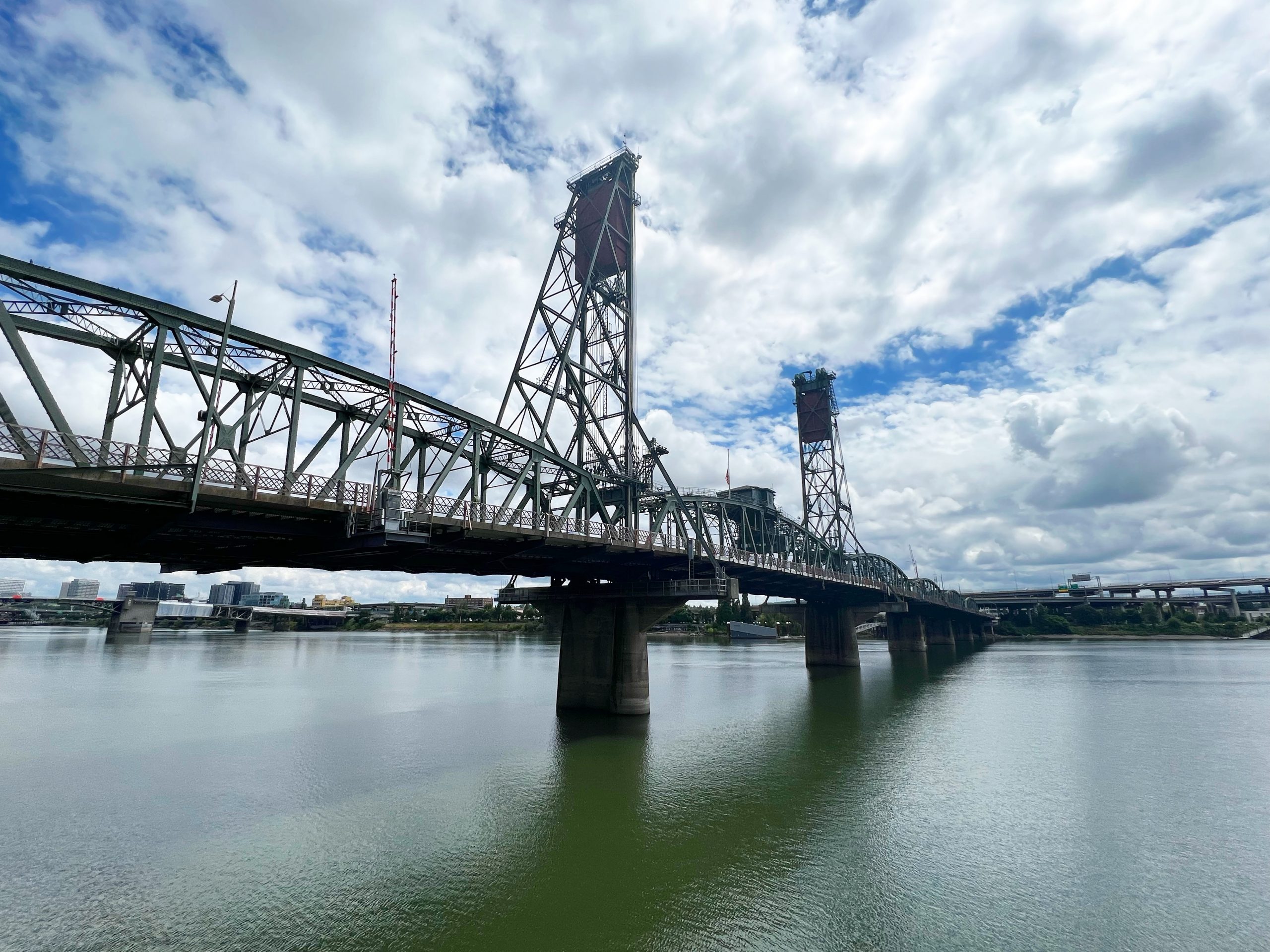 The food truck phenomenon is huge in Portland, and they have permanent food truck 'pods' – where groups of food carts are set up for all day dining – giving a great outdoor food court vibe. Some also have bars.  Our tour was with Lost Plate tours and featured amazing street food, drinks and dessert. We also learnt about the history of the area of East Portland and the development of food trucks and pods. My favourite stop was the Hawthorne Asylum –  home to over 20 food carts and built on the site of an old mental hospital.
We slowly made it back to our hotel for an afternoon nap before grabbing some famous Burgerville burgers in for dinner and a stop at Voodoo Donuts – both Oregon born establishments. Personally I thought Voodoo donuts to be overhyped, they were pretty average. There are many other donut shops to check out instead, research some here.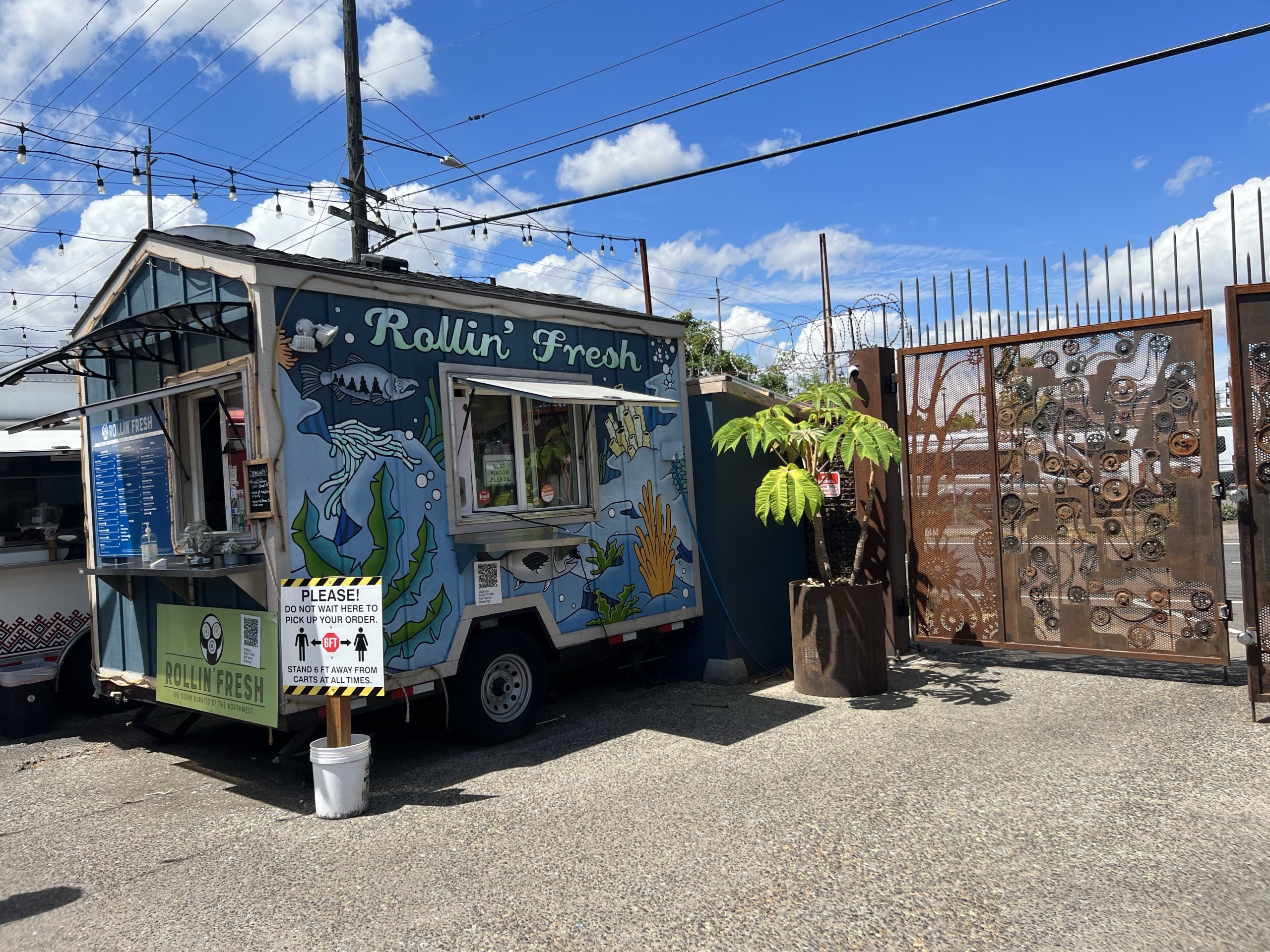 The next morning we left Portland and drove along the Columbian River Gorge, along the river and Highway that divides Washington and Oregon. This scenic drive takes you past amazing landscapes and waterfalls. Our first stop was the ever popular Multnomah falls, and then we visited the Bonneville Dam and Bonneville Fish Hatchery, the town of Cascade Locks and the Bridge of the Gods. So pretty!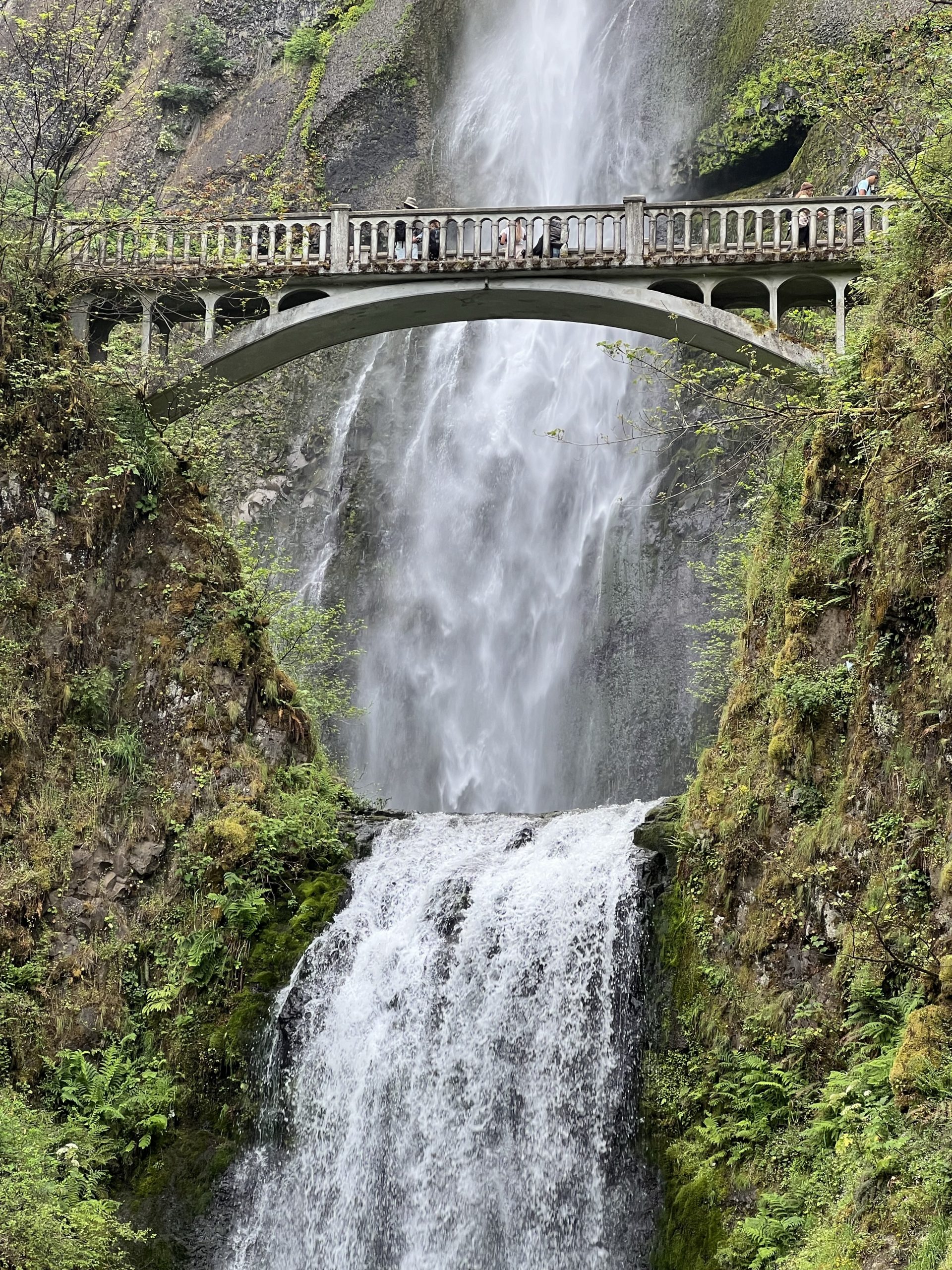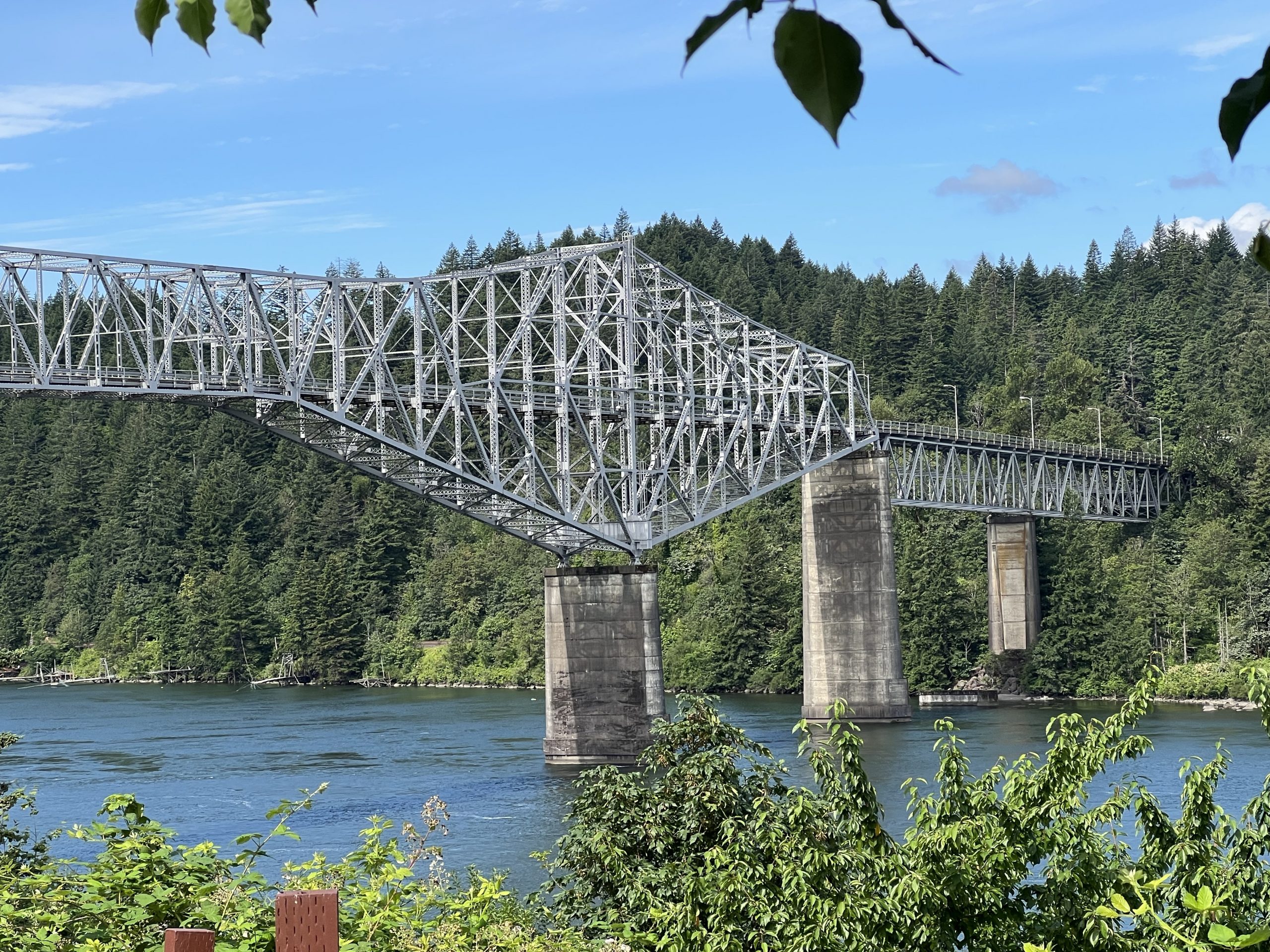 We drove into the town of The Dalles for lunch, before leaving Oregon and heading back into Washington, following the Columbia River through to the Prosser Valley. The landscape changed dramatically as we followed the river and passed more dams and locks, even finding a tribute to Stonehenge with views of Mt Hood. Soon we were in the midst of fields and farms and stopped to buy goodies at Chukar Cherries. The afternoon changed to forests and hills as we arrived for the night in Bellevue, south of Seattle and enjoyed the afternoon at the mall. The next morning we drove back to VC through Seattle and onwards to the Canadian border.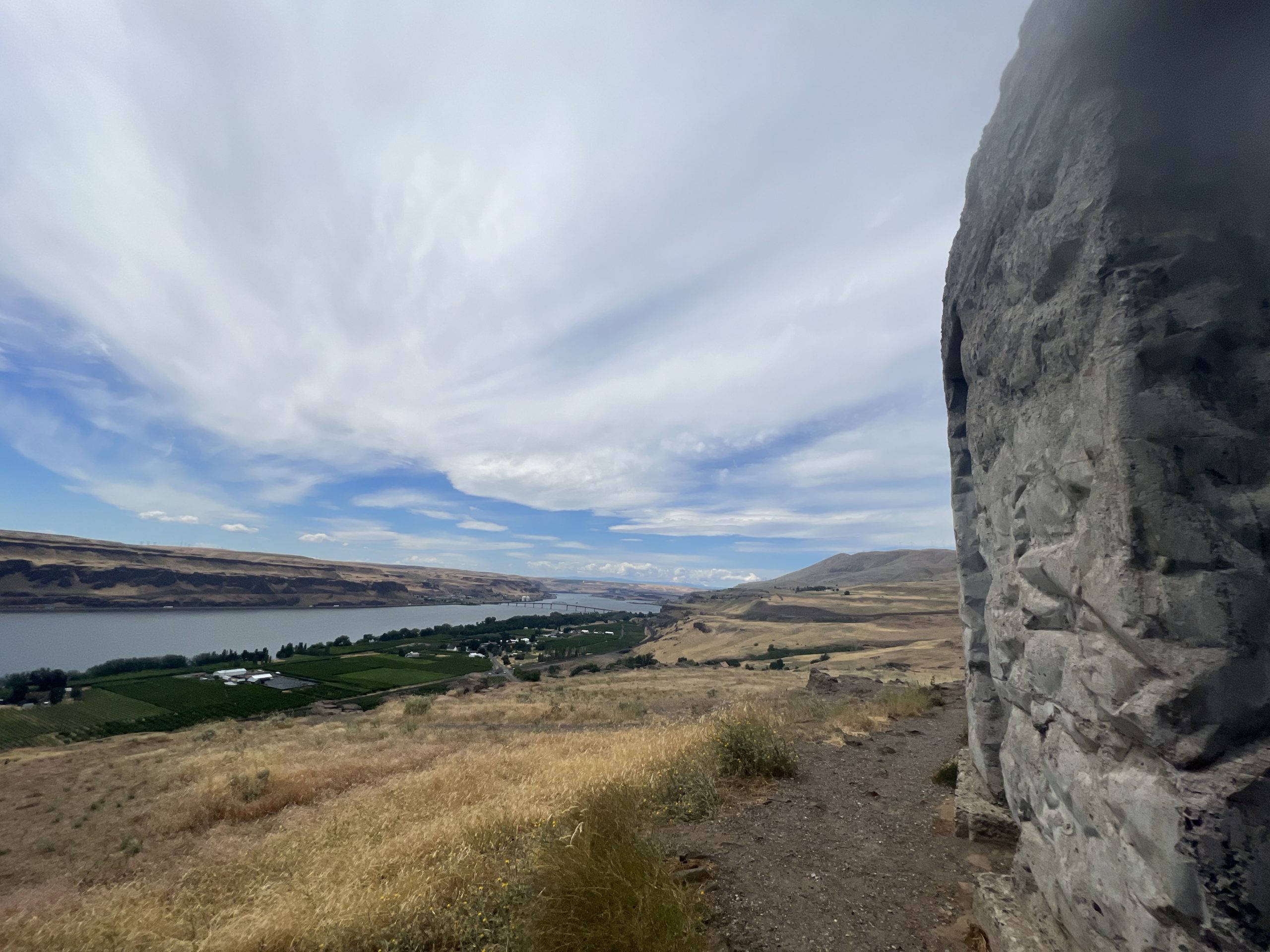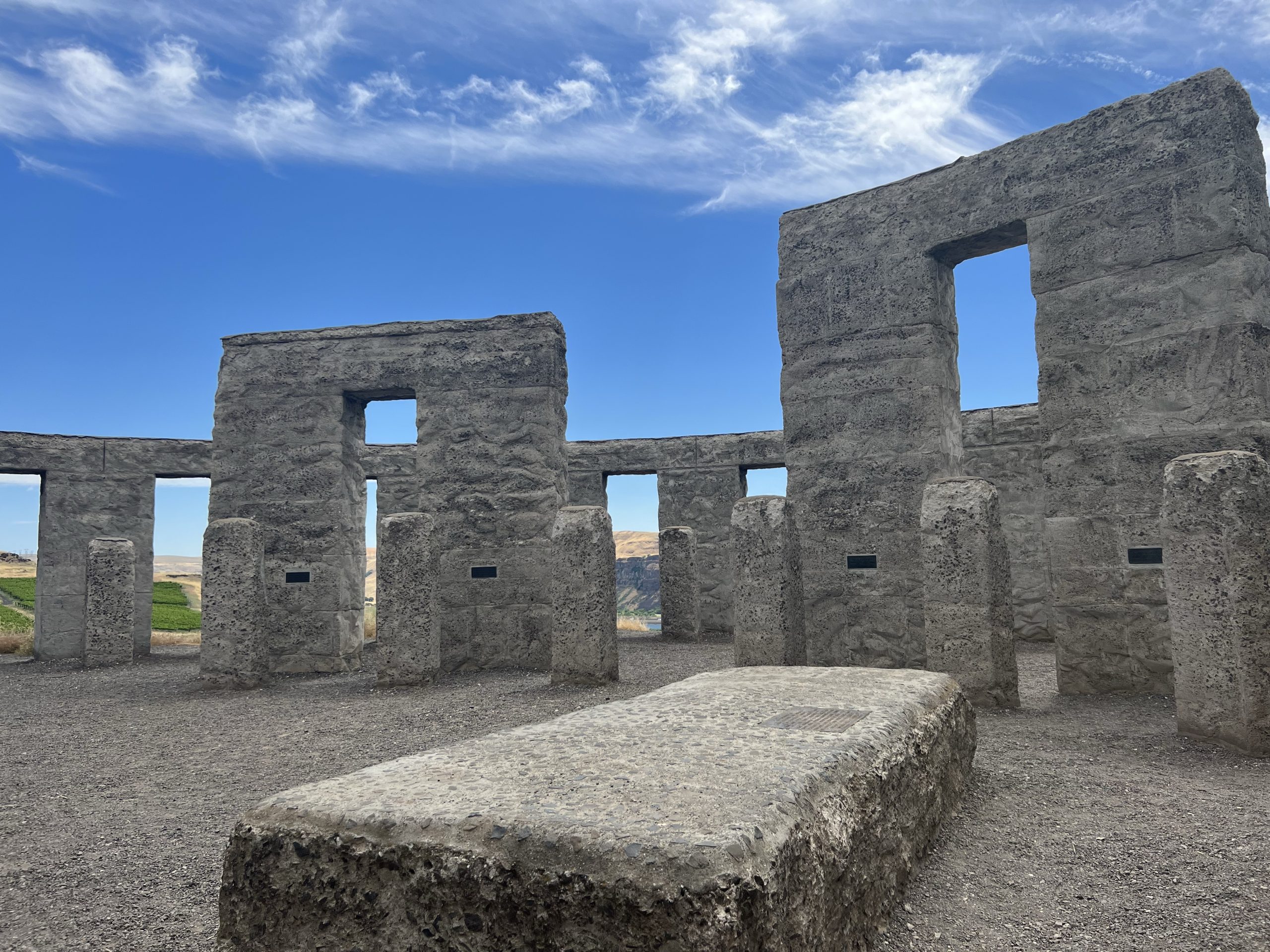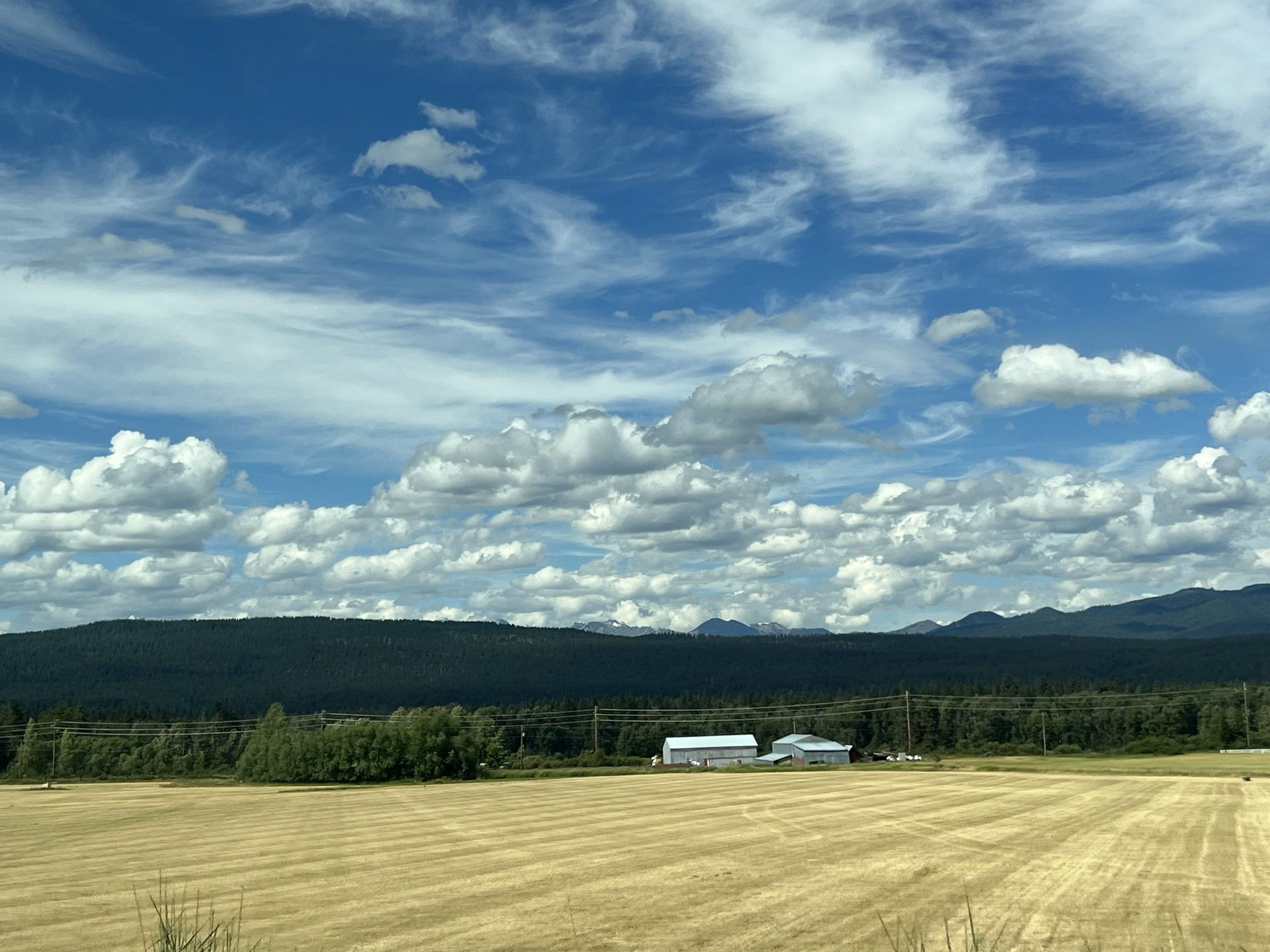 PEMBERTON AND WHISTLER
Next up on my trip was the wedding! My Kiwi cousin and his Canadian bride had planned a farm wedding, so one of my Aussie cousins and I met up to road trip to Pemberton for a few days and to be guests at one of the most picturesque weddings I've been to. We stayed at the Pemberton Valley Lodge along with many of the wedding guests. It was great affordable accommodation, with a pool and bikes to hire. The only downfall was that it didn't offer any dining options so you had to walk (a long way) or drive into town for meals. We had a hire car but some guests didn't and felt a bit isolated staying a bit out of town. Pemberton itself is small and quiet, unlike neighbouring Whistler, which was buzzing the three times we went there – even in the middle of Summer.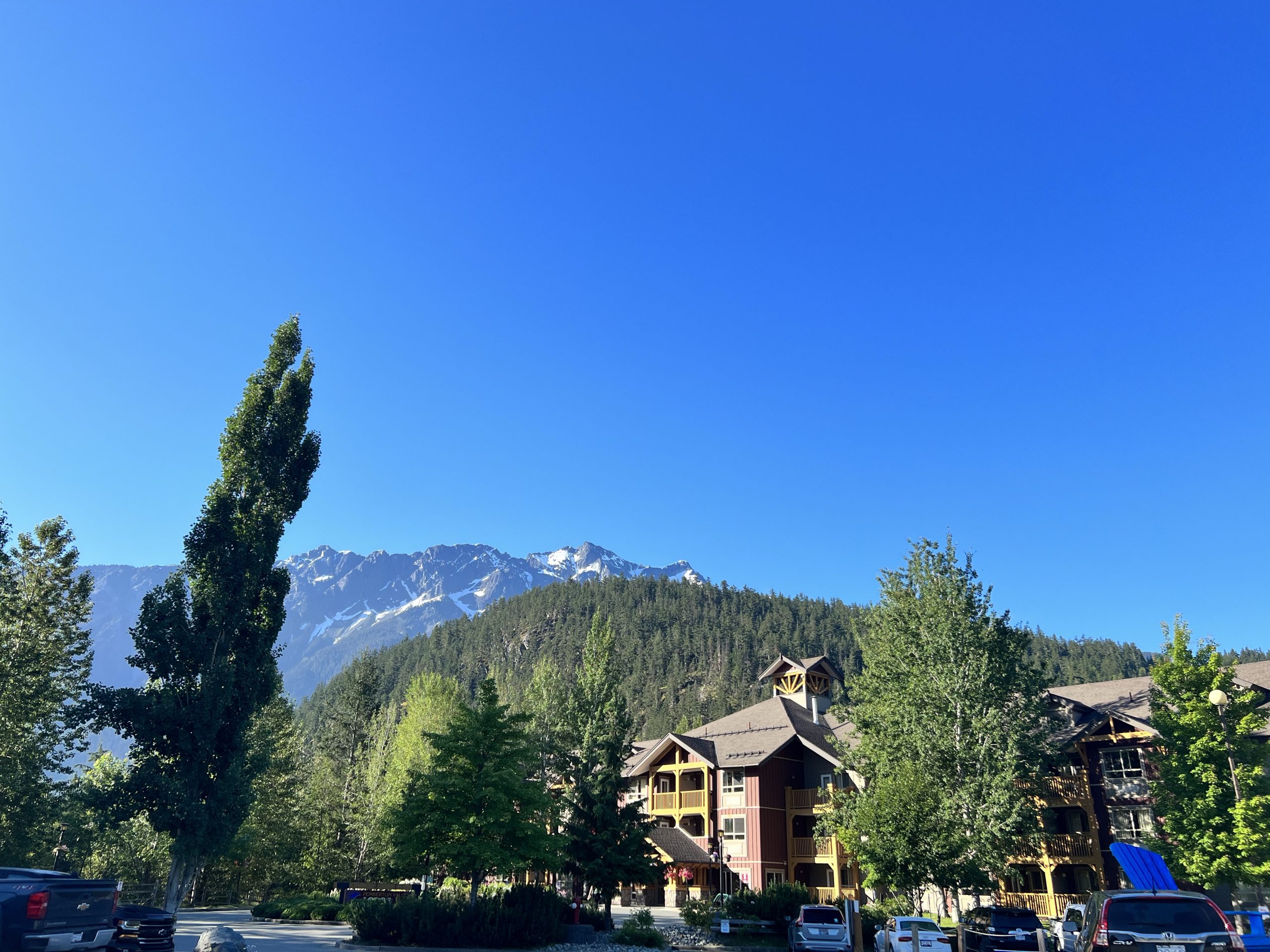 We had a free day before the wedding so we decided to drive up Highway 99 and do the very famous Joffre Lakes hike. There are 3 lakes in total, the first being a few hundred metres from the carpark, known as Lower Joffre Lake. Already it was stunning!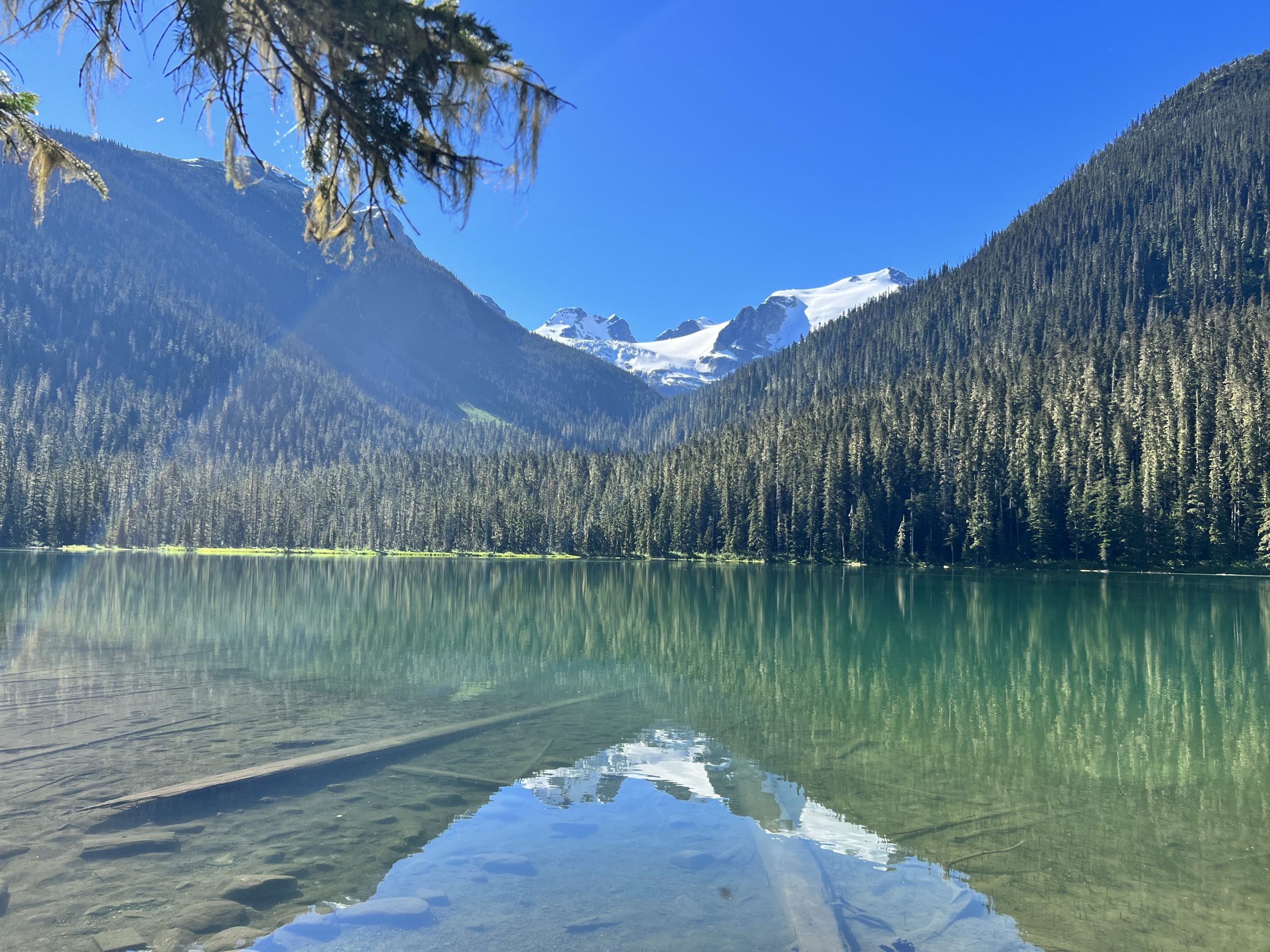 This trail gets very busy in the summer, so it was important to go early, prebook park passes and go on a weekday. That said, we shared the path with hundreds of other walkers, and a few who were heading up to the glacier for camping. No risk of any bear attacks with so many people around! I did lots of research before going, read one of the best blog posts about Joffre Lakes here.
After seeing the lower lake, we then traversed through forest and climbed past the pine trees and waterfalls for a steady 3 or so km.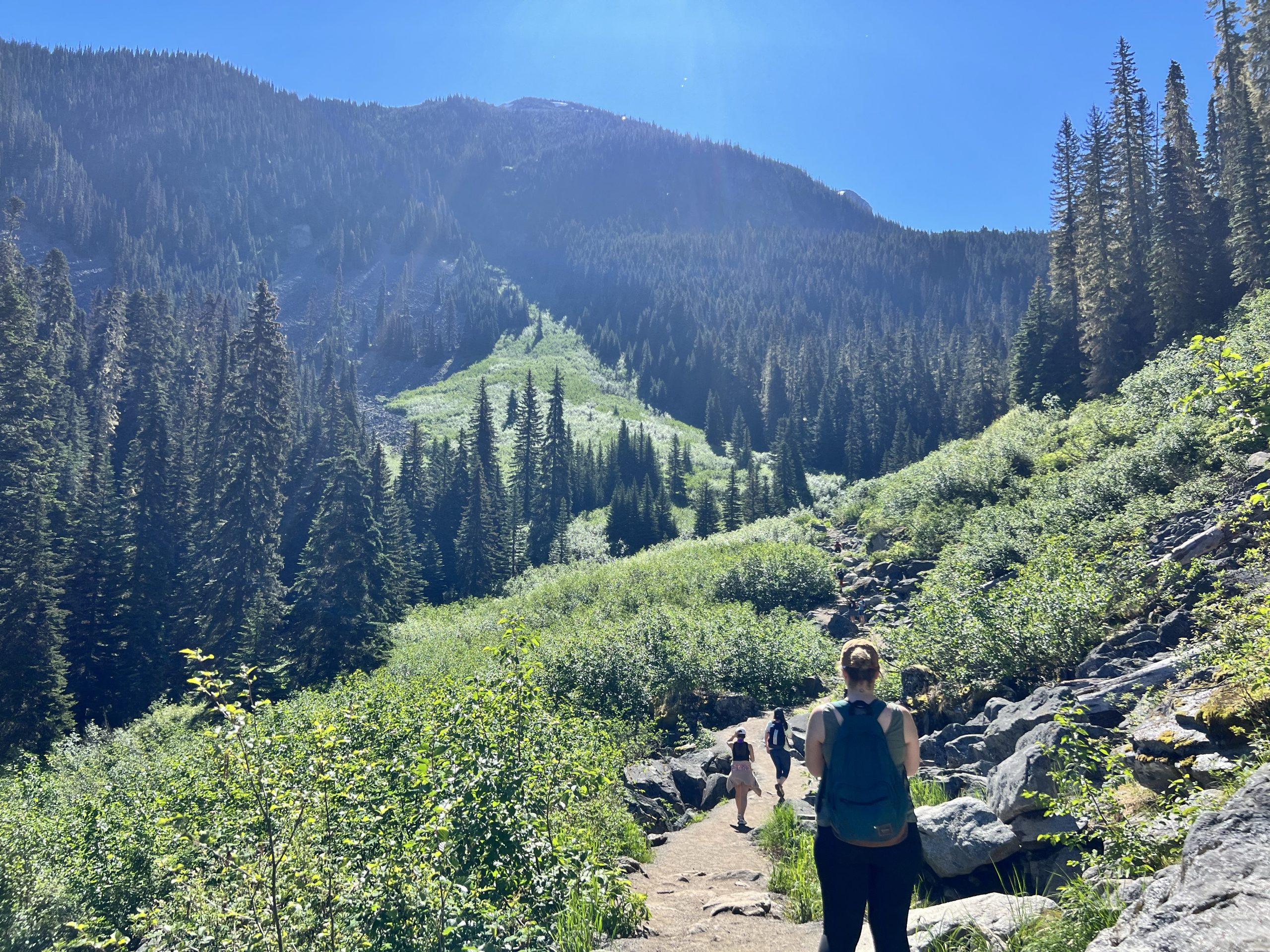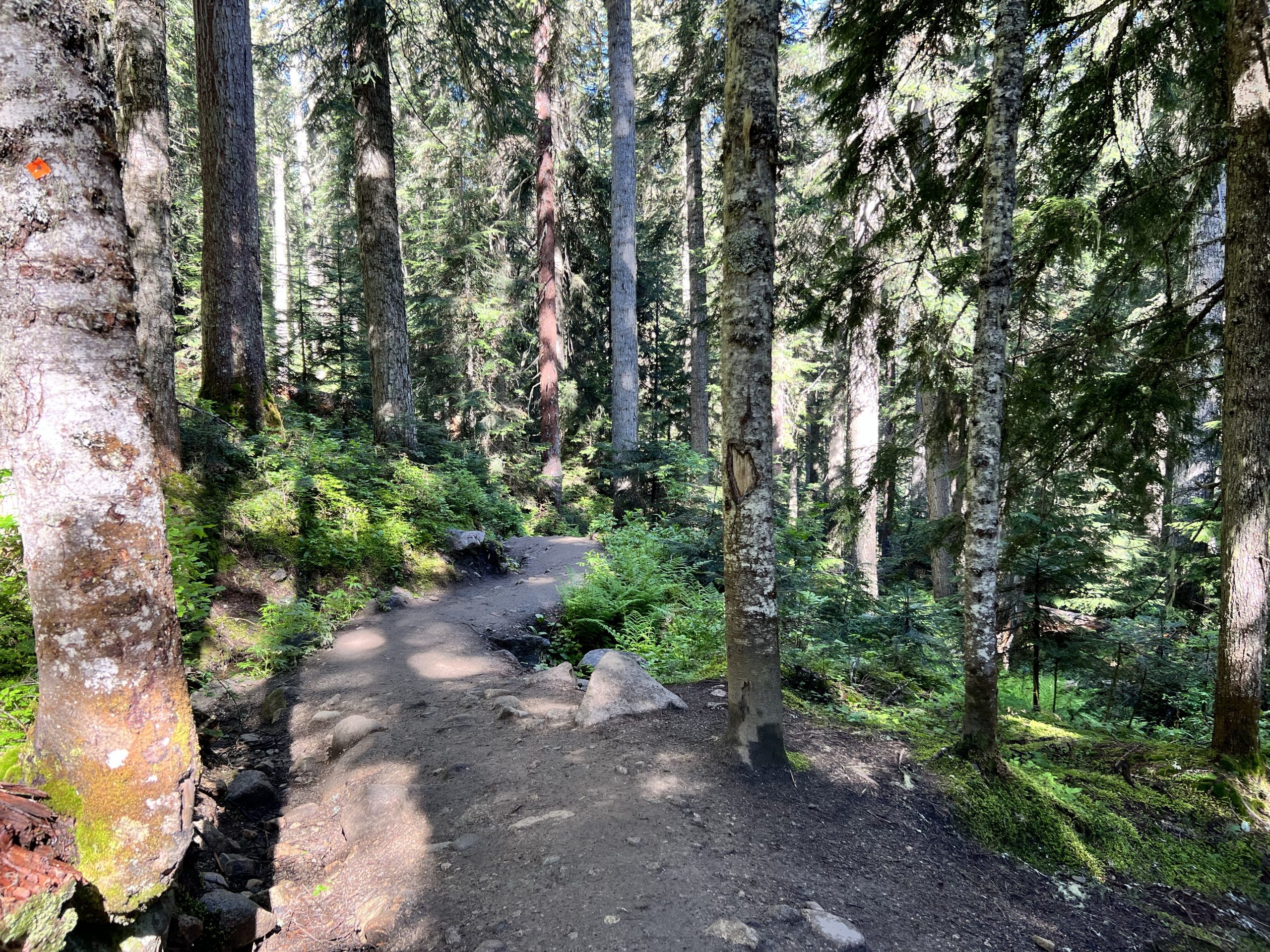 Just when you've had enough of hiking you pop out at Middle Joffre Lake, widely considered the most picturesque of the three lakes. I would agree! It is simply stunning. Some brave people were swimming – it was a very hot day but the water is a glacial 4 degrees!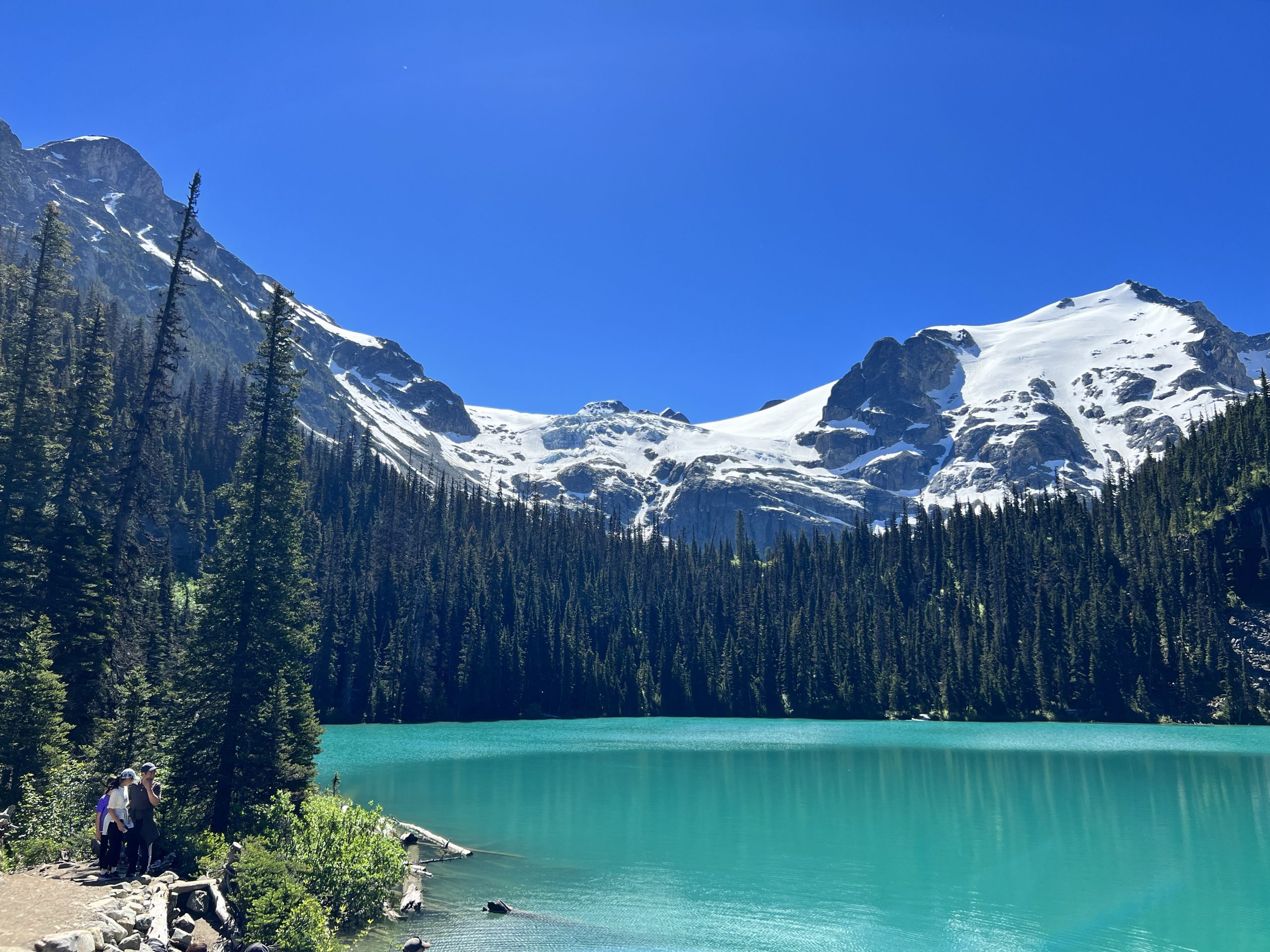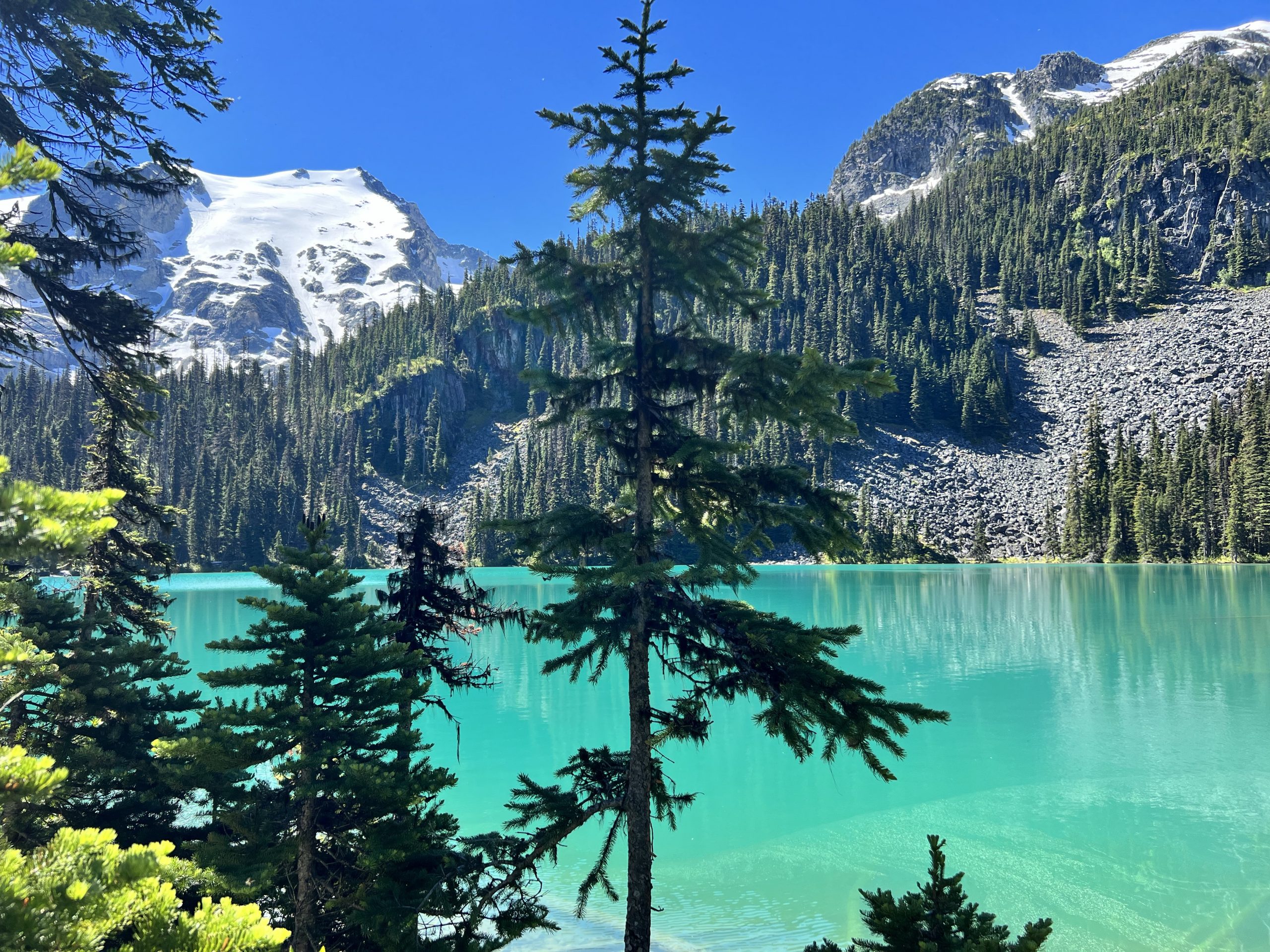 After Middle Joffre Lake, there is 1 more km of climbing and you arrive at Upper Joffre Lake, where you a greeted with more breathtaking views of the lakes, waterfalls, glacier and snowcapped mountains. We stopped here for lunch on the rocks – a magnificent place to stop! It was then time to trek the 4km back down to the start of the trail.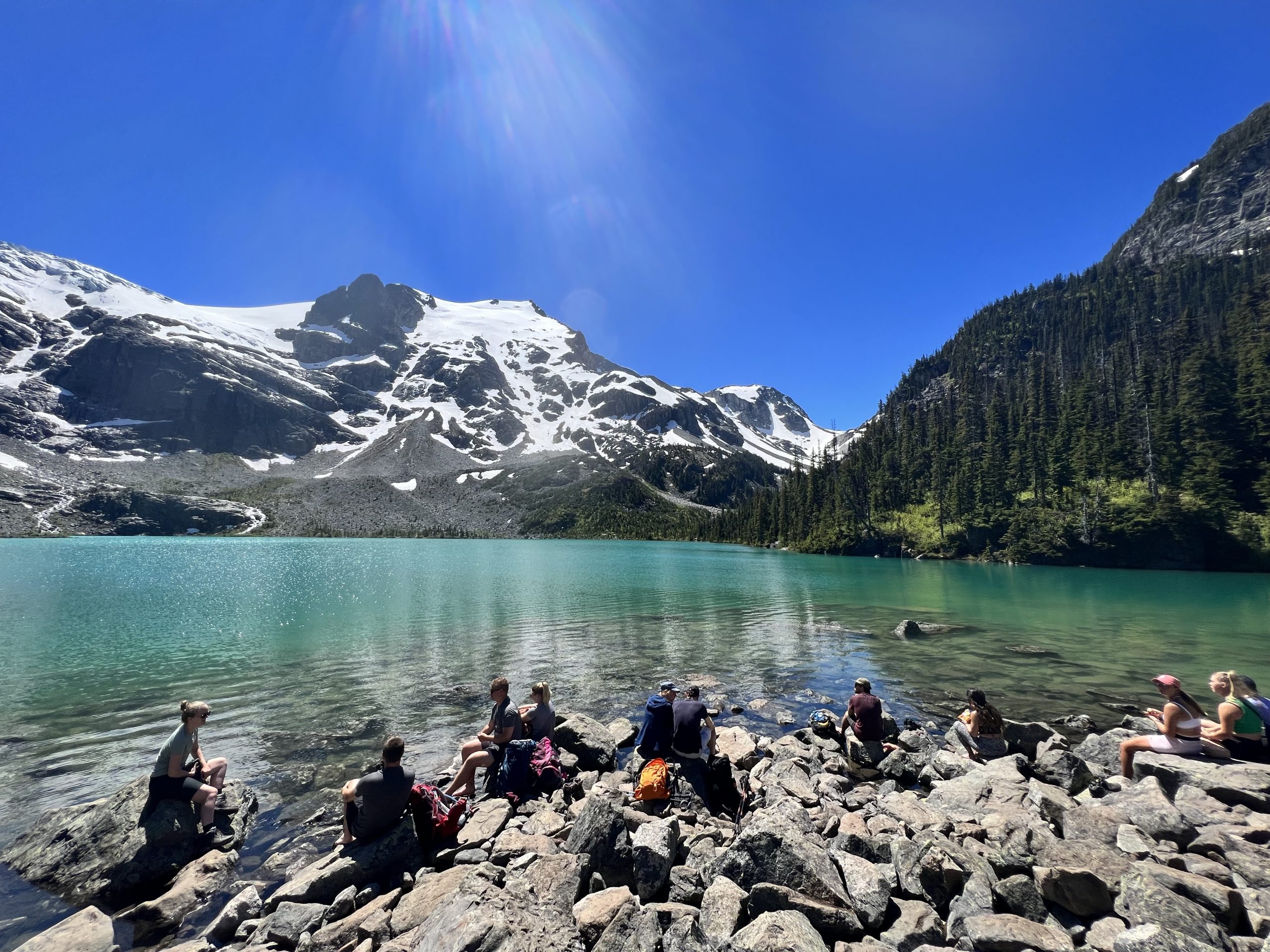 After our hike we had a well deserved burger and fries for lunch and a good soak in the hotel pool and spa. Our aching muscles felt a bit better so we headed into Whistler for dinner.
The morning of the wedding we hired a bike to ride around Pemberton, but in the heat and with our sore legs from the hike we didn't last long before heading into Whistler again for some shopping and lunch. Then it was time to head out for our afternoon wedding!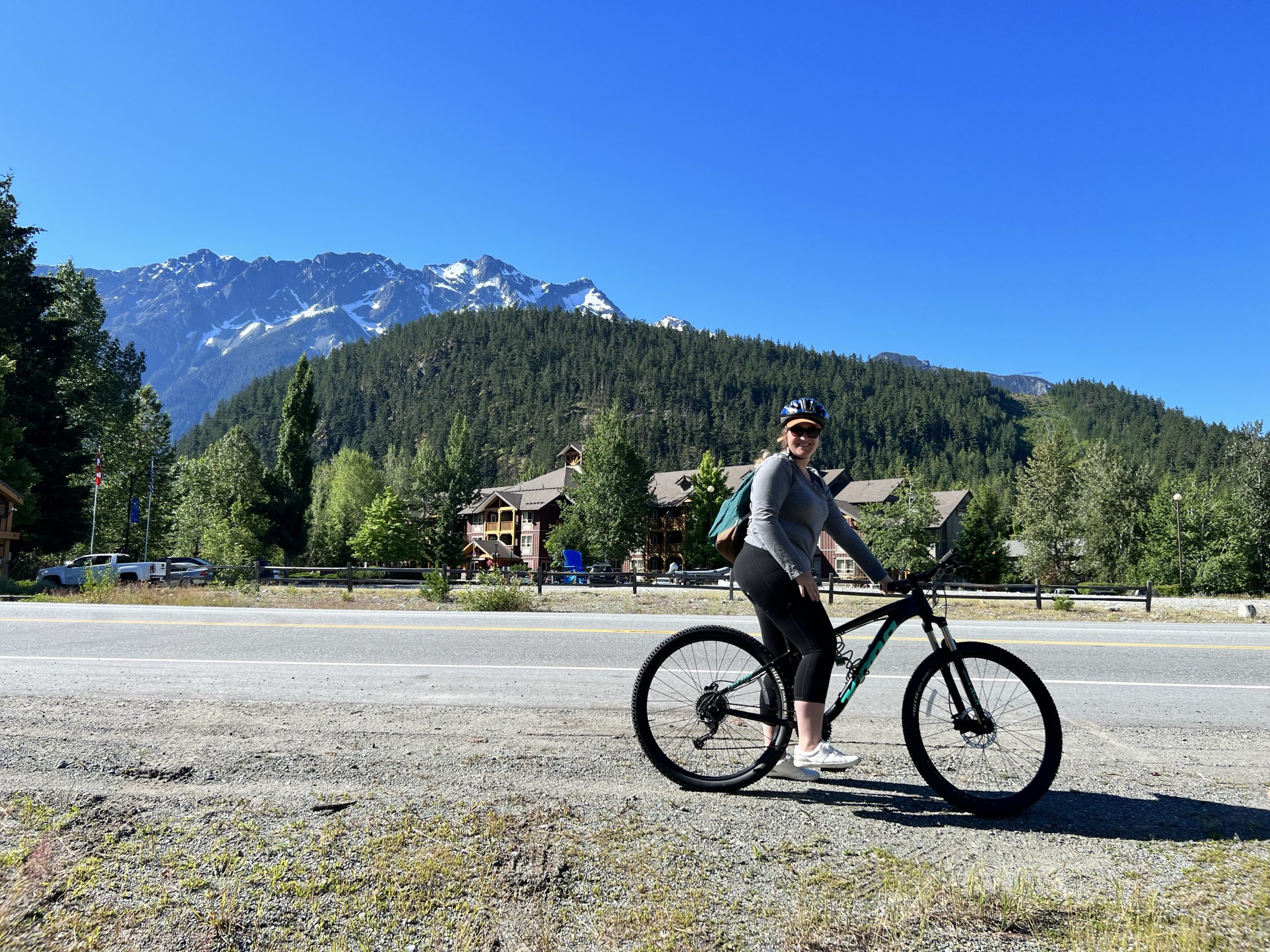 The scene for the wedding was a beautiful property and red barn. A spectacular outdoor ceremony was followed with drinks, outdoor games and then a country style reception – complete with unlimited cocktails, healthy buffet food, a local band and dancing. We were treated to a special sunset, perfect for bridal photos (f you can bear the mosquitos!)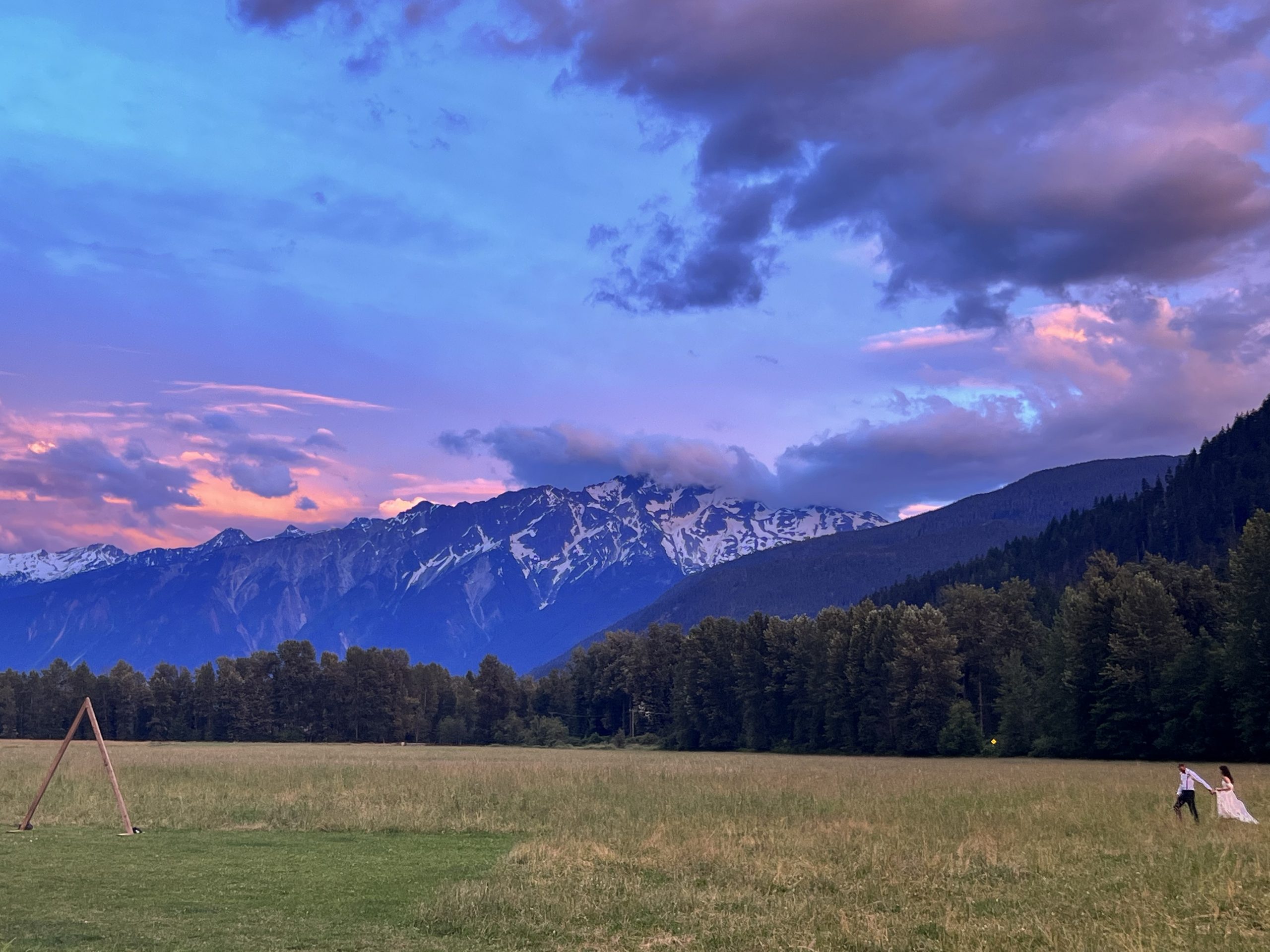 We were sad to leave Pemberton the next day but happy to have some time in Whistler to ride the chairlifts on the Peak to Peak Gondola experience. We were on a time limit so we only had time to take the gondolas up to Whistler mountain, over to Blackcomb Mountain and back into the village. If I had more time I would have loved to explore Whistler Mountain more, so scenic and pretty in the Summer with a surprising amount of things to do!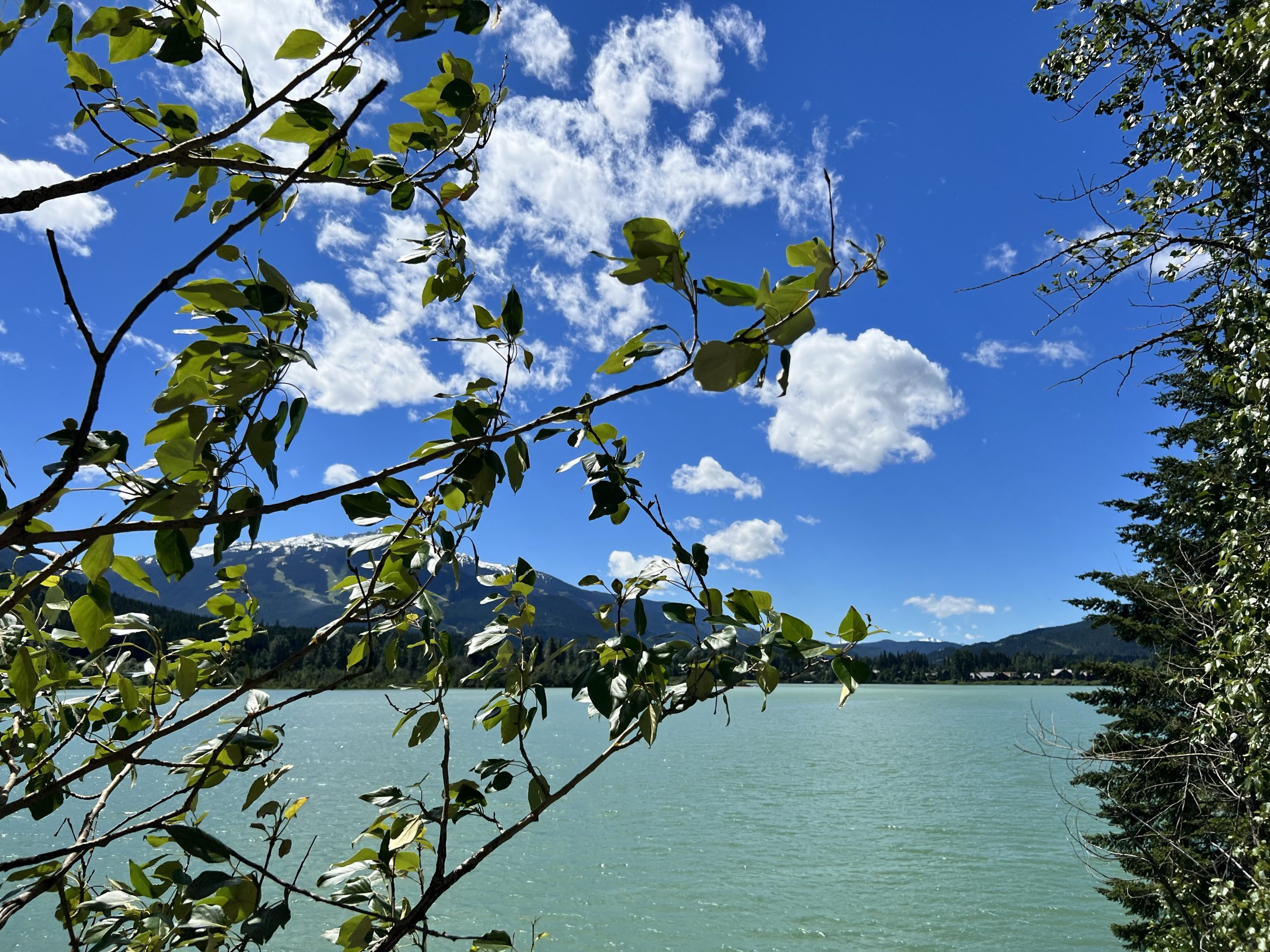 Just past the pretty Green Lake near Whistler village we were lucky enough to see a black bear cross the road. It's always a novelty seeing them in Canada or the USA in the wild. This brings my bear sighting to 3.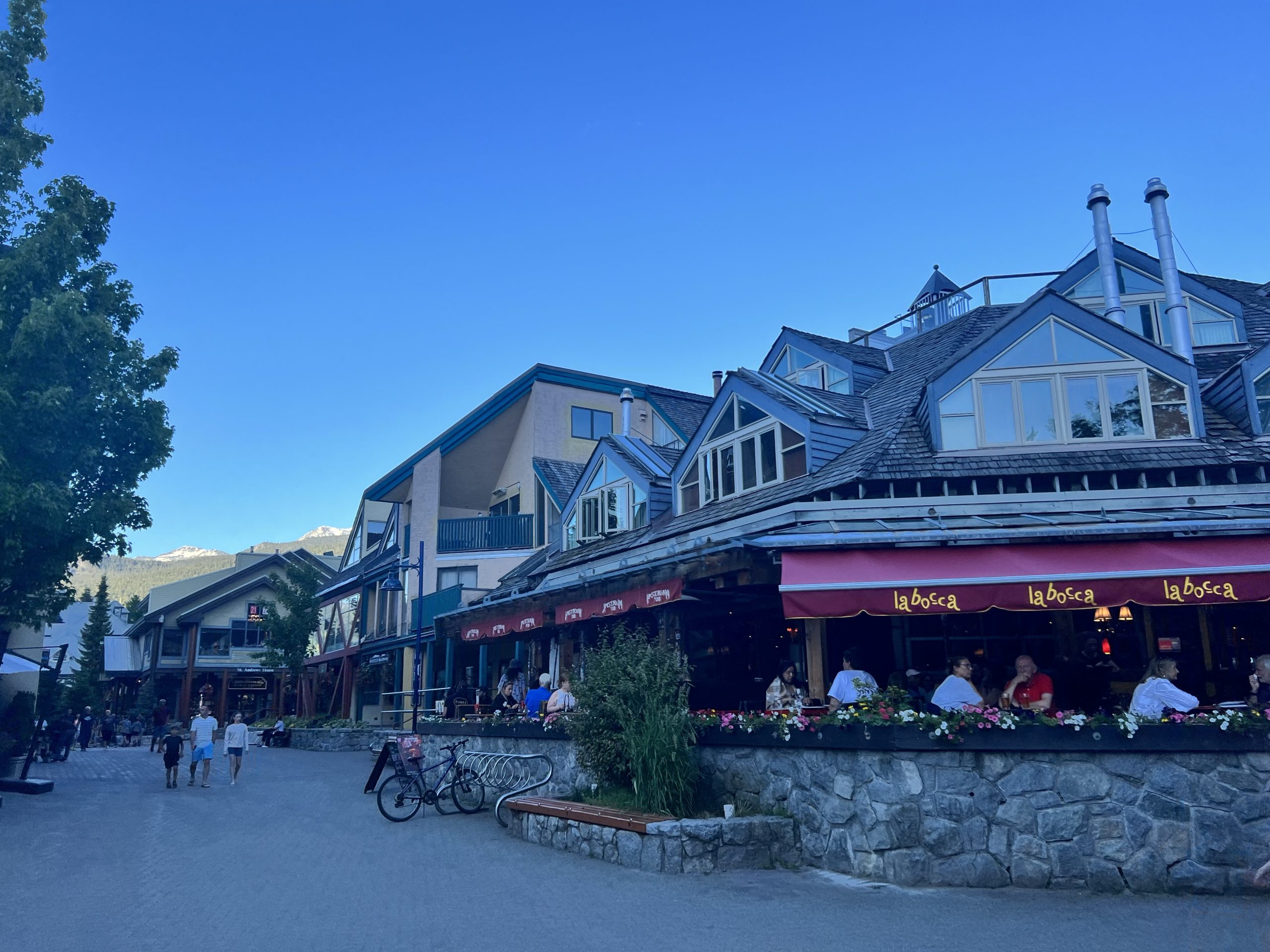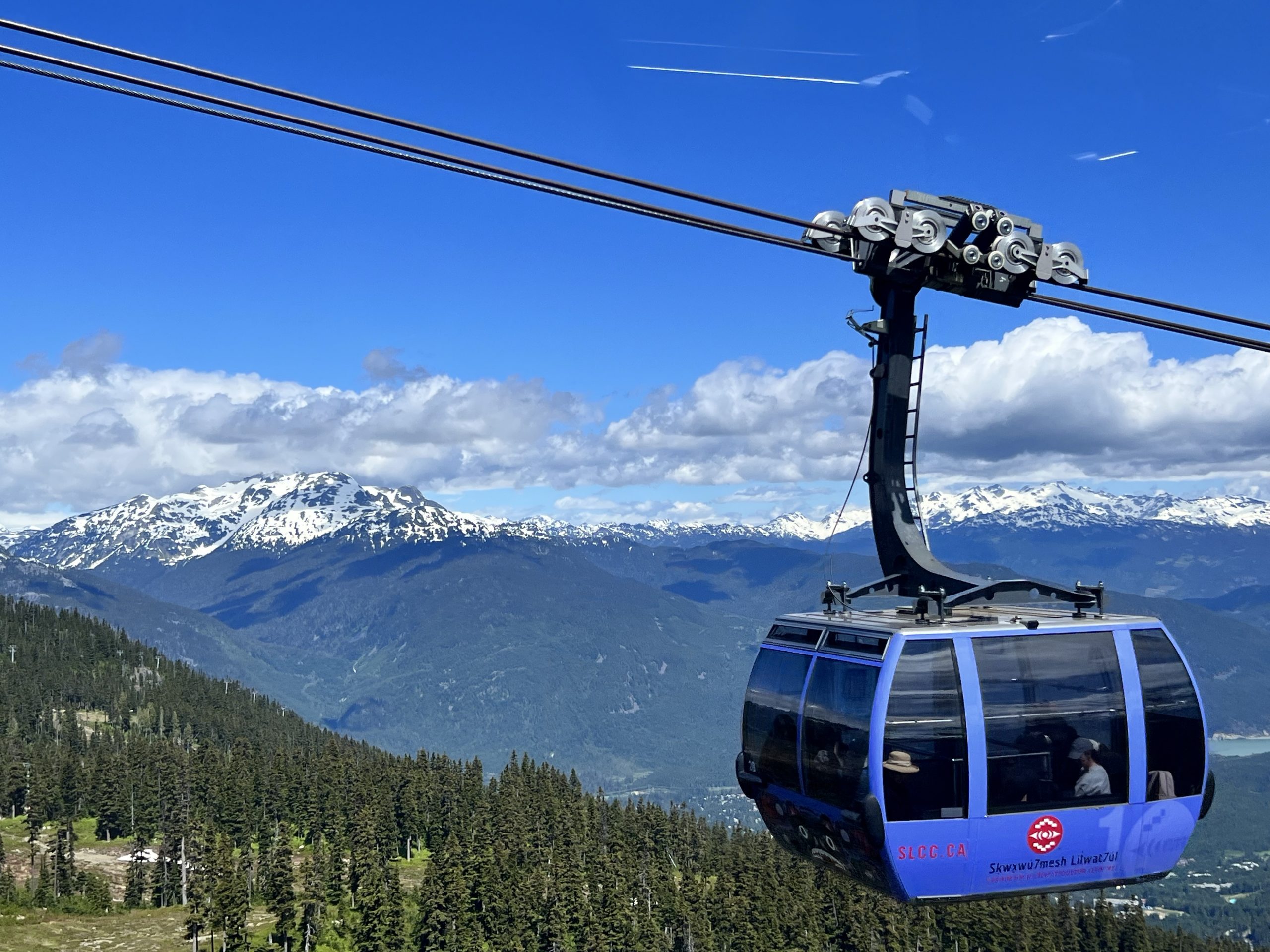 MOLLYMOOK WEEKENDER
I'd only been back in Sydney a week after my epic trip to Canada and the USA and it was off on another adventure. This time I had my neice and nephew in the backseat as we headed down to Mollymook for the weekend! There was a surf carnival on at Mollymook Beach which we watched, before the childlings decided playing in the sand and surf was more exciting (and definitely not too cold despite being an Aussie winter!)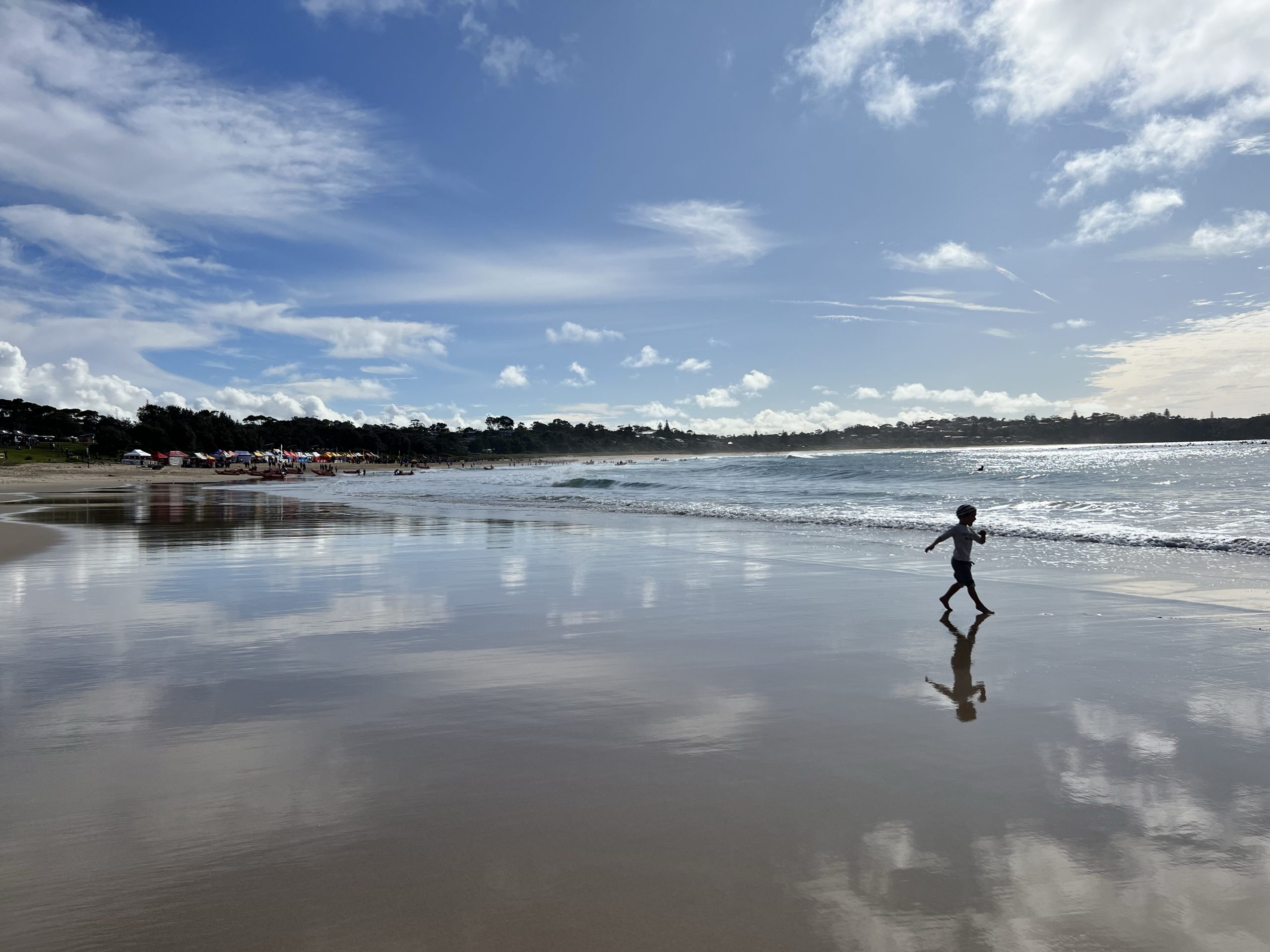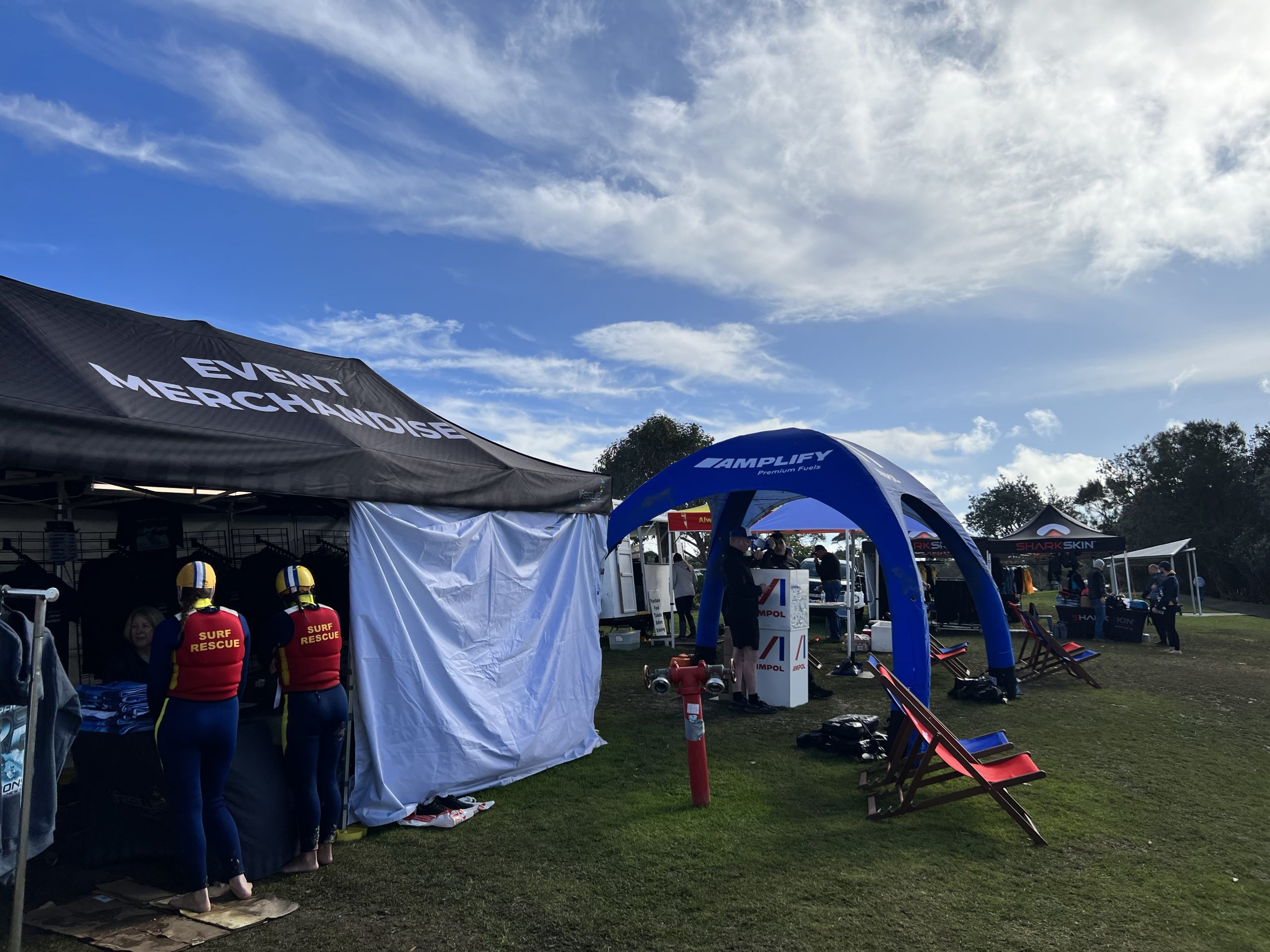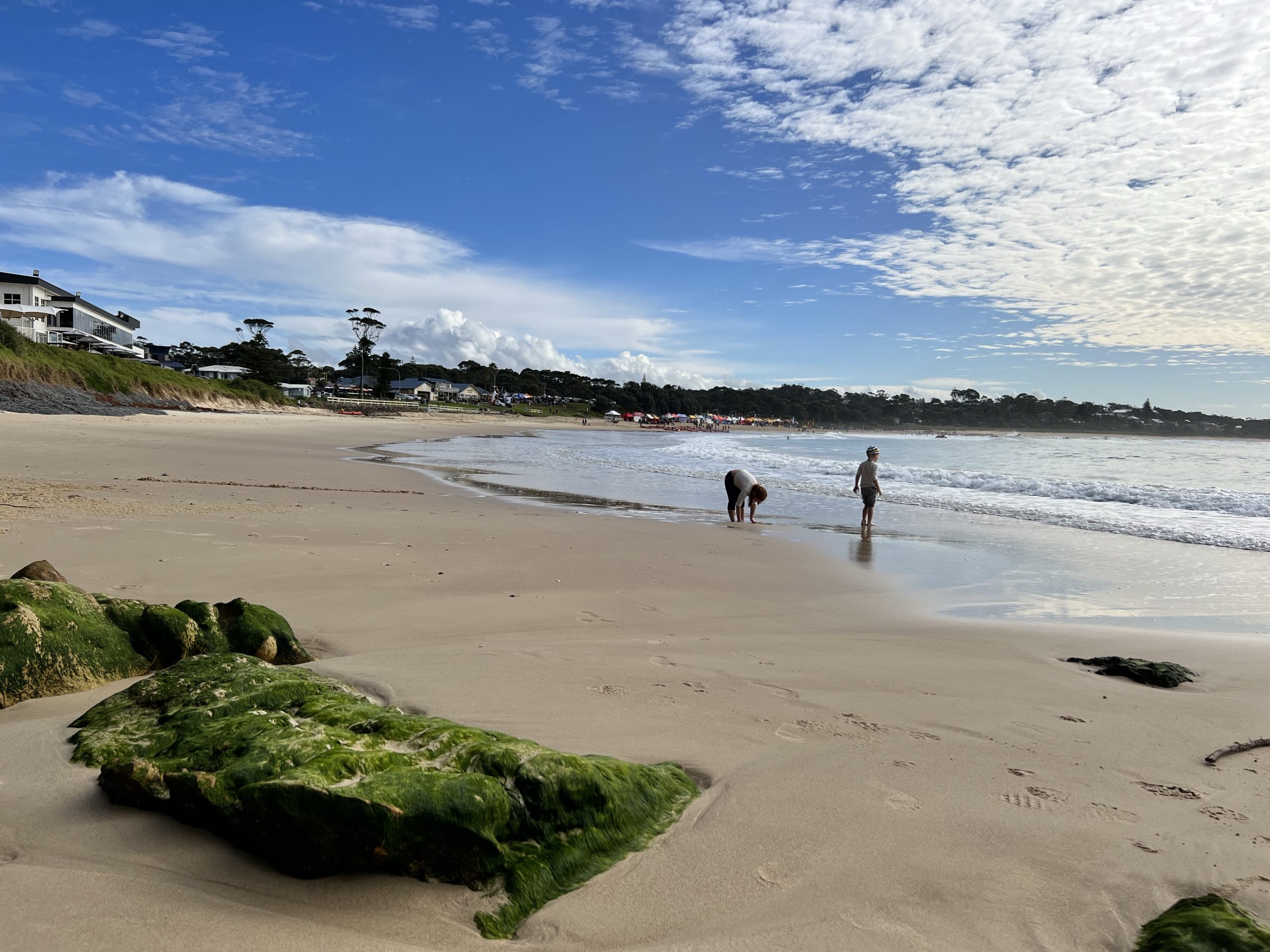 After some firewood collecting out the back of nana's house, a night of fireplace boardgames and movies, and another morning exploring Narrawallee beach, it was over and time to drive back to Sydney!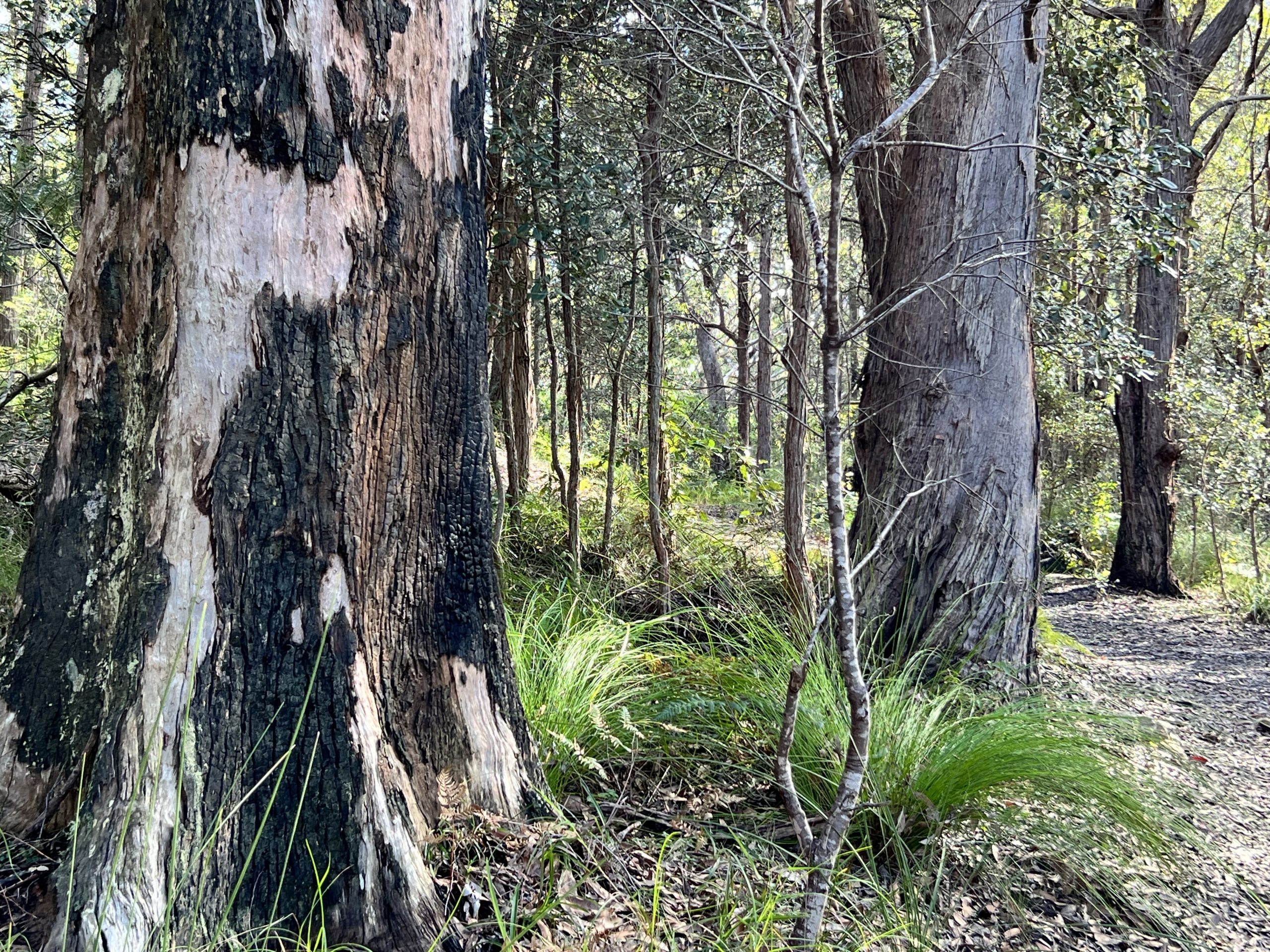 MANLY SPIRITS DISTILLERY
On another wintry afternoon I headed to Manly Spirits in Brookvale with my book club friends. Tucked away inside an industrial estate, Manly Spirits has become a popular local distillery and you can attend their warehouse for a tour, tasting session, to shop or just to sit and have cocktails and charcuterie boards – thanks for the suggestion we did just that!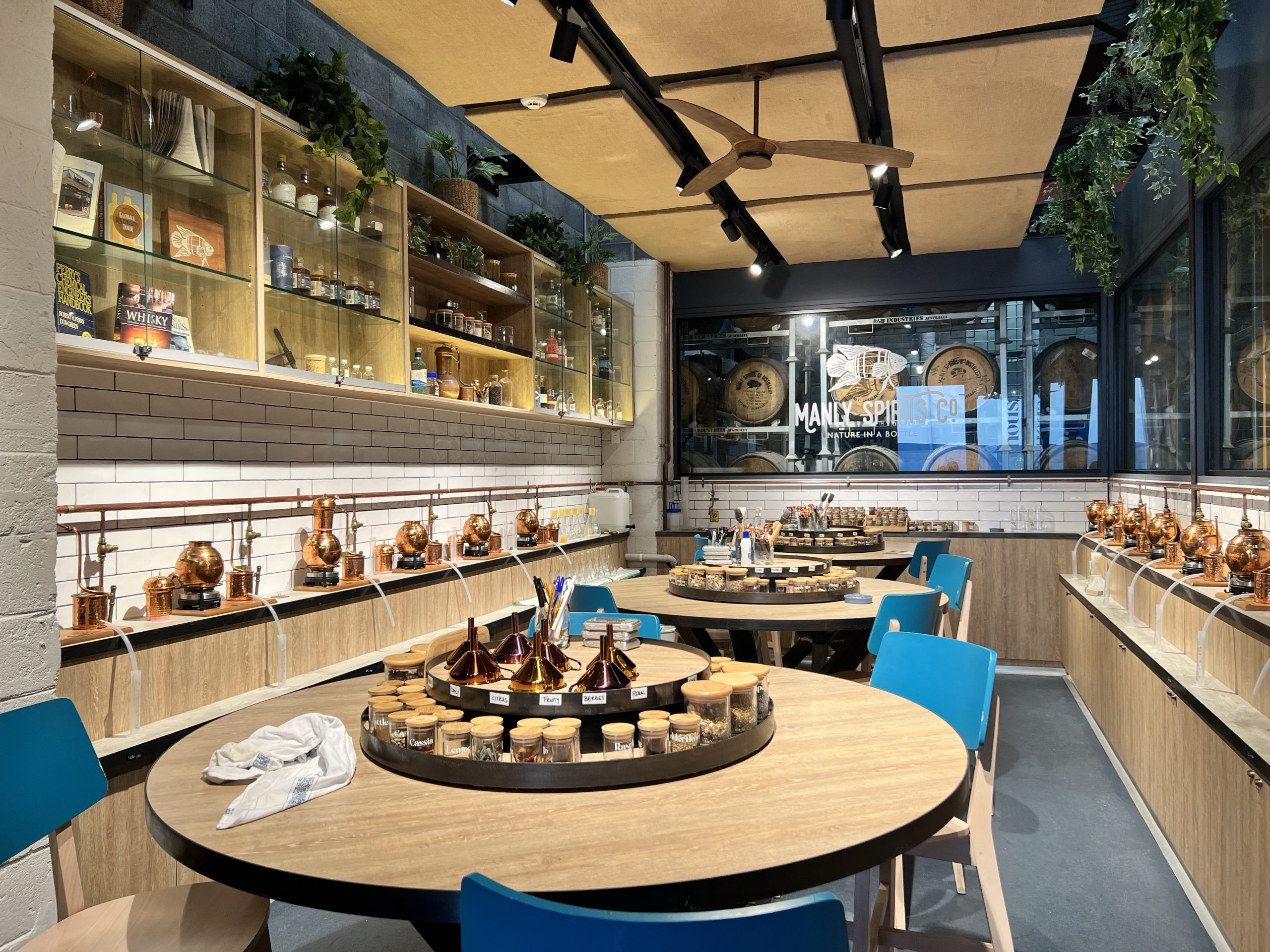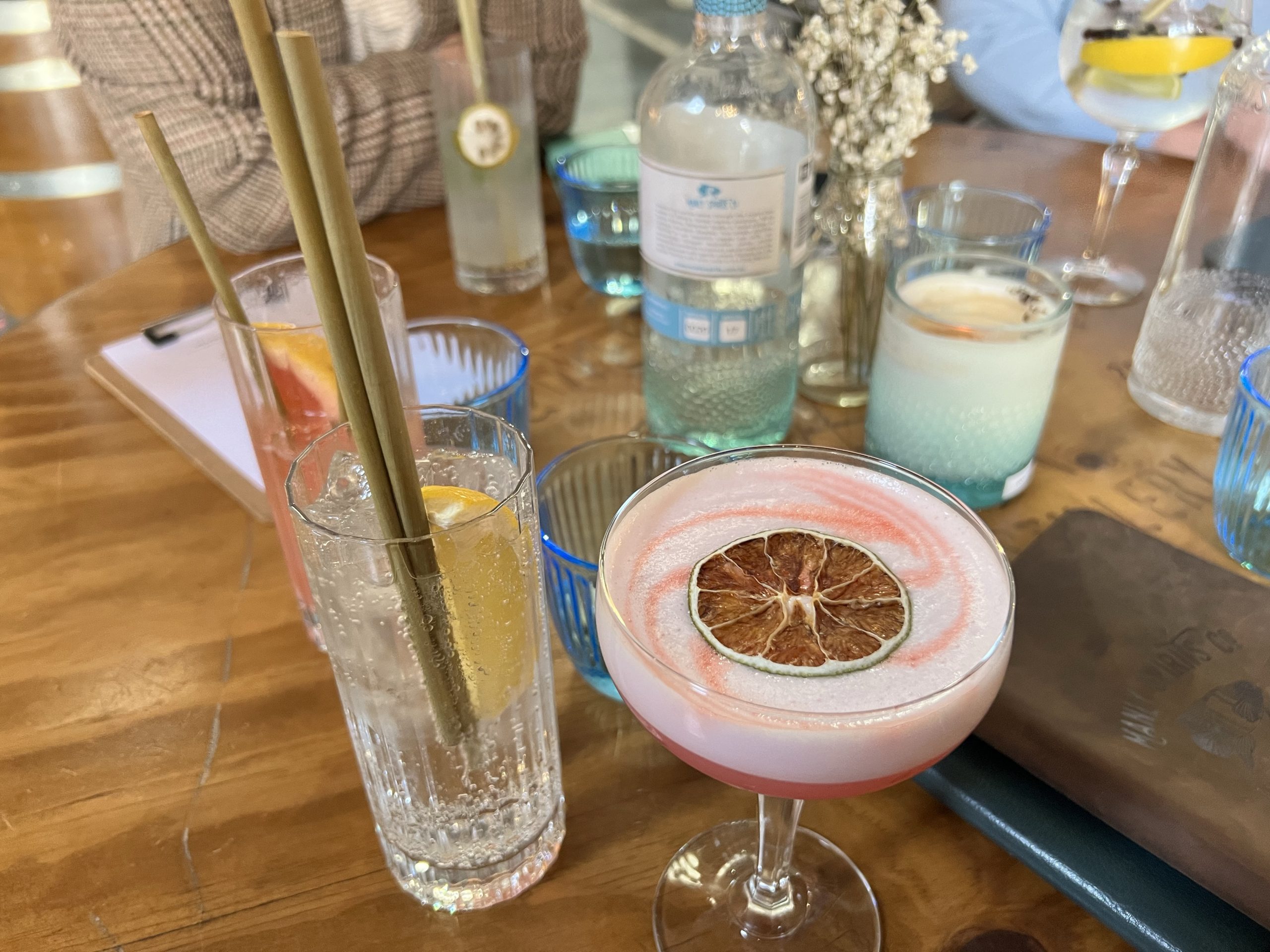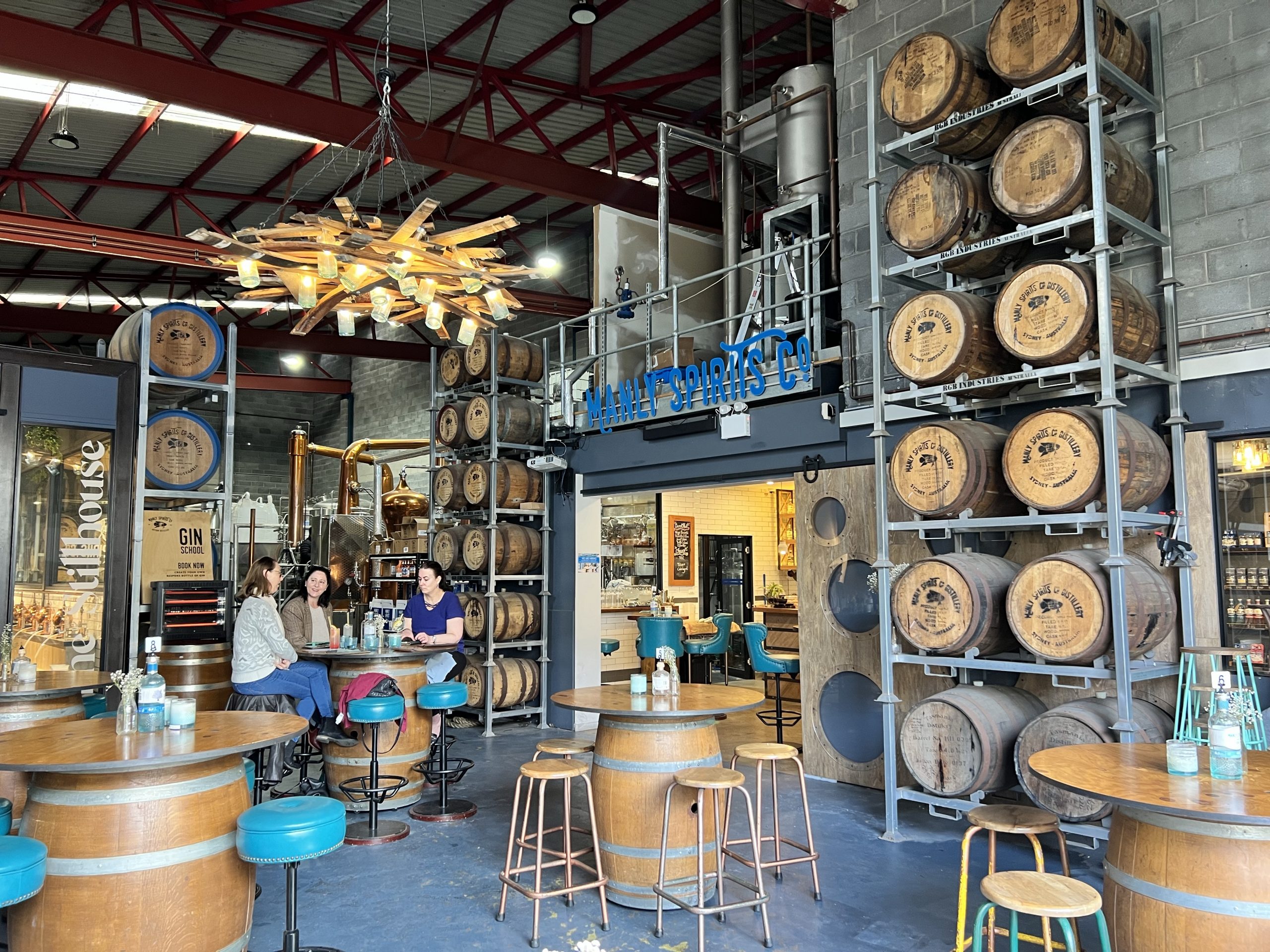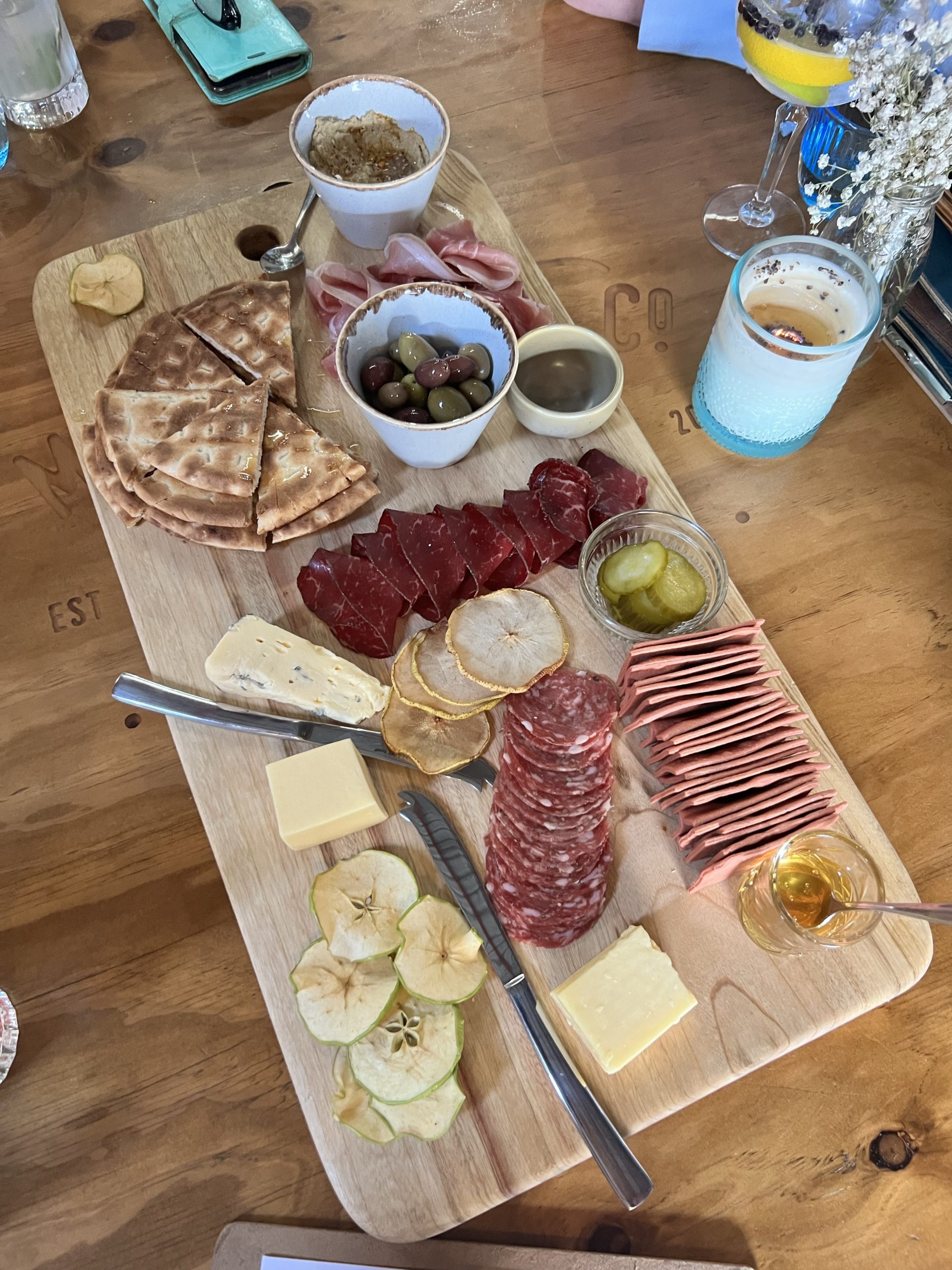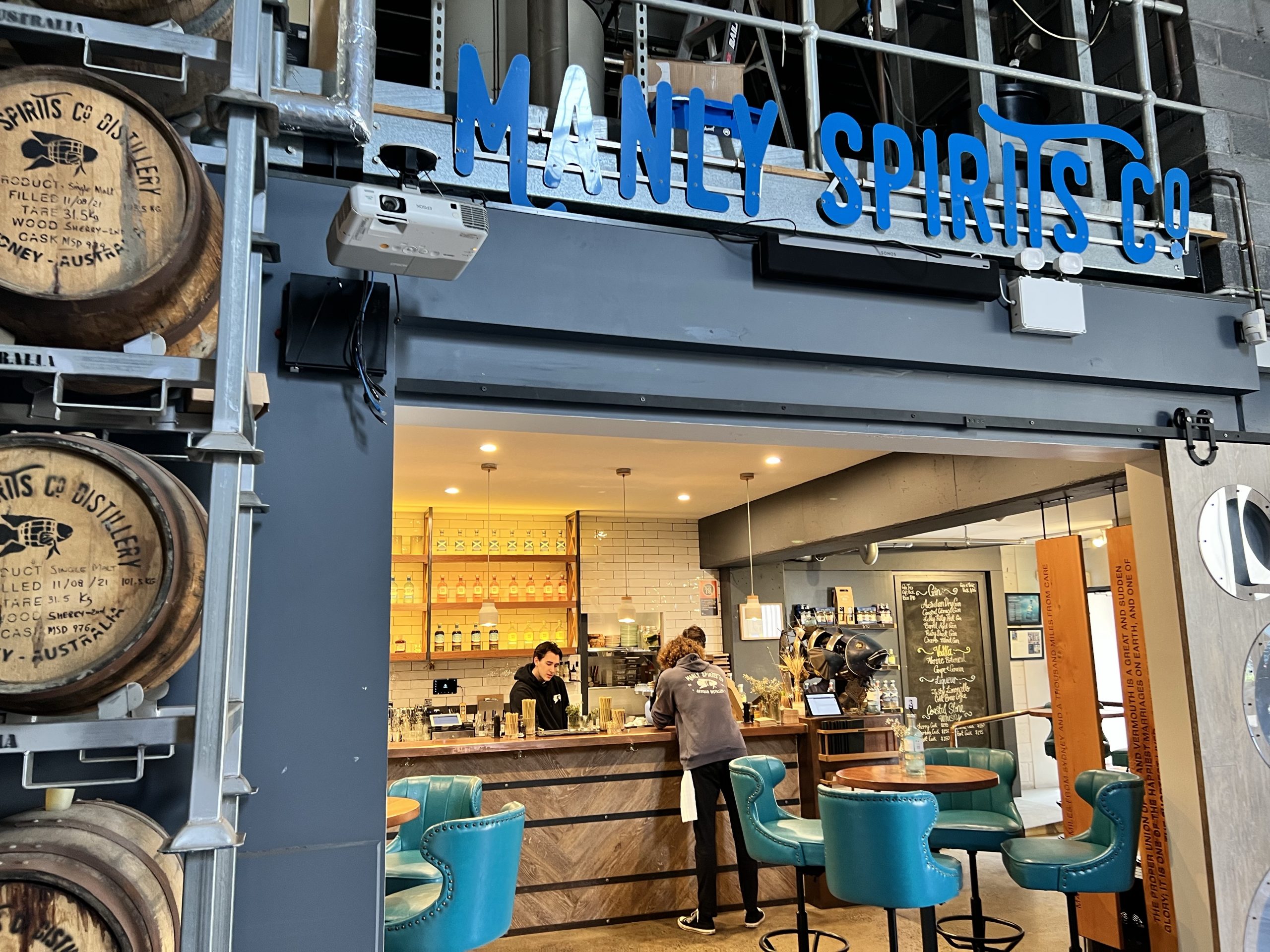 WILDFLOWER GARDEN ART & NATURE WALK
One sunny but cold Sunday I headed to the Kuring-gai Wildflower Garden for a nature journalling art class/bushwalk. We were provided with sketchbooks and art supplies and followed our guide around the native parklands, stopping to hear about the flora and fauna, and getting to sketch the bush around us. What a lovely way to spend the afternoon!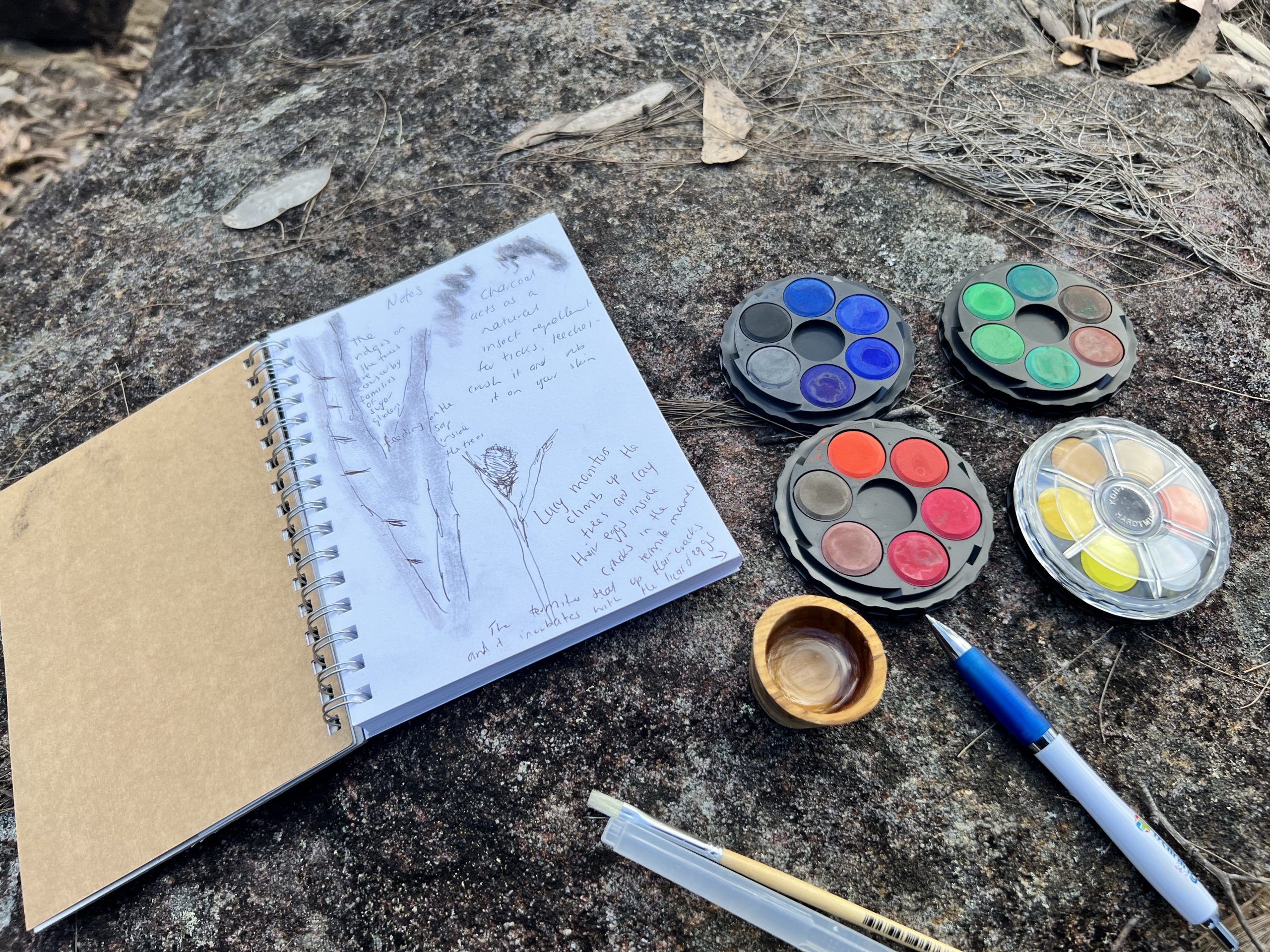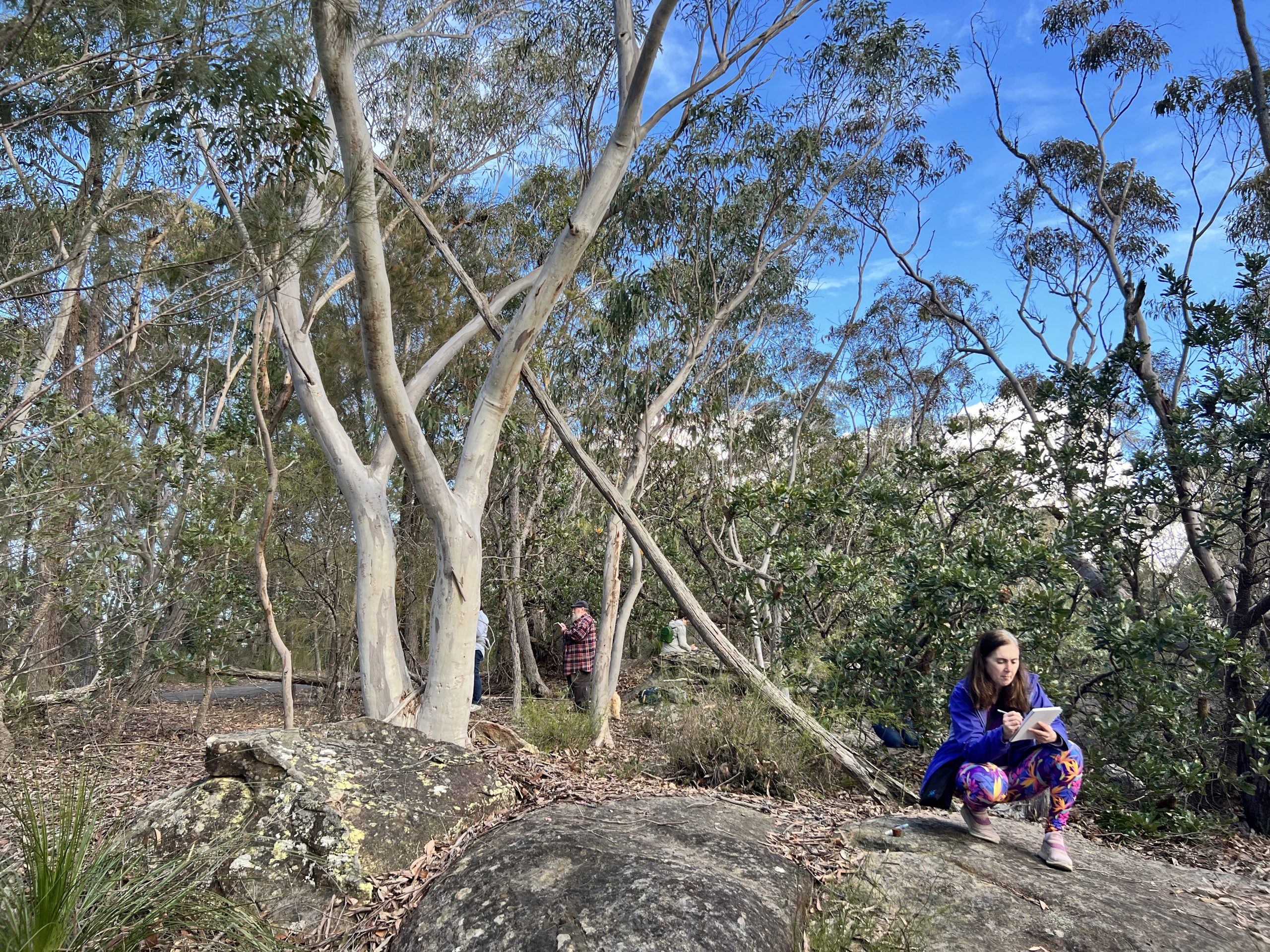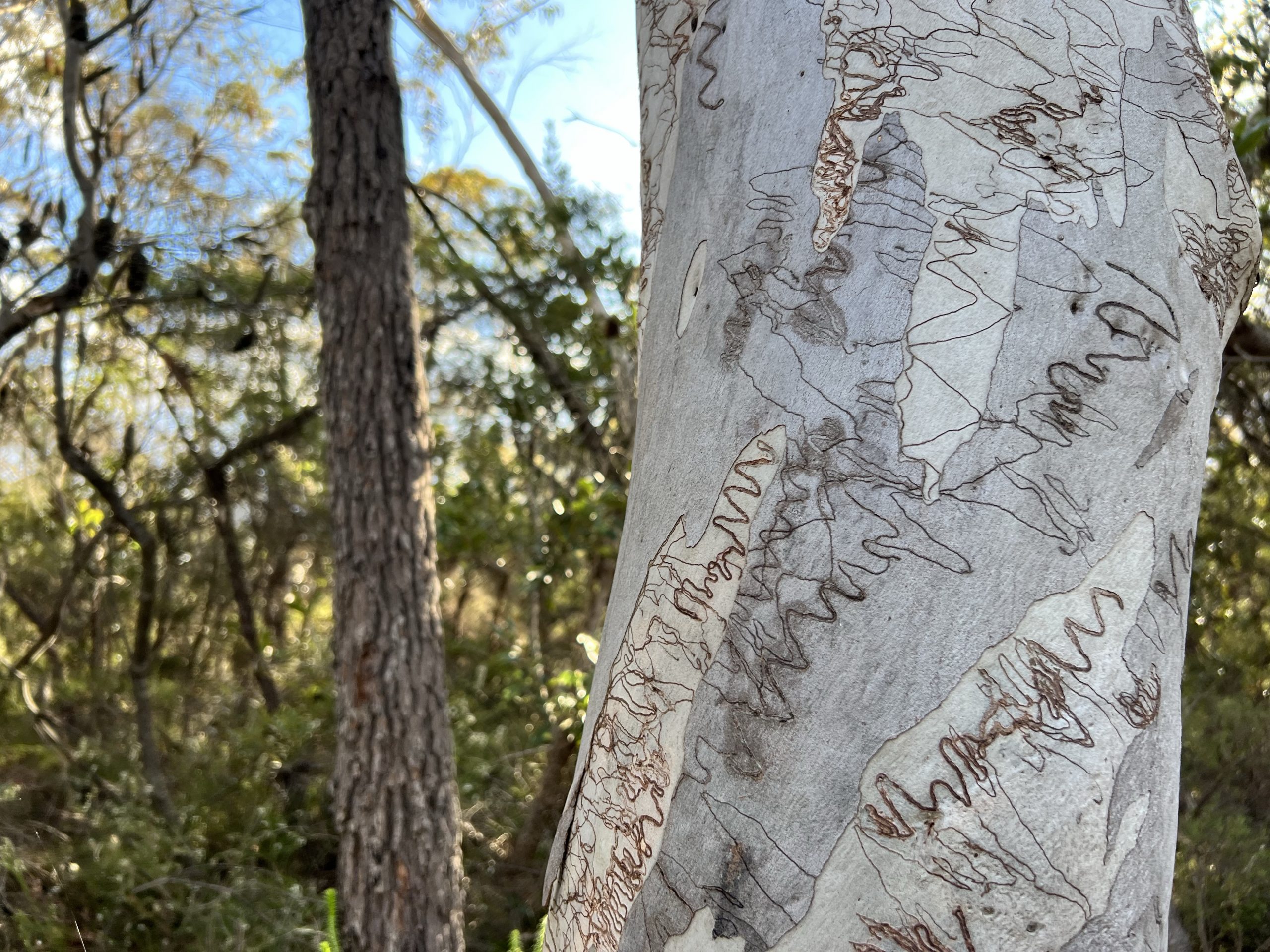 What a busy 2 months in Winter 2022!
It was so great to head overseas again (except for the long haul flight… 16 hours – oof). My Spring recap is up next – featuring a big and exciting adventure – moving house! We say goodbye Sydney – after 43 years) and hello Central Coast and our own house!
---
---