Monthly Recap – January and February, 2022
A recap of my adventures in the months of January and February, 2022
A new year, and some new adventures! No lockdowns in sight, we began the year in school holidays and enjoyed some relaxing time before the hamster wheel of 2022 began.
February saw the return of work, the ongoing rains of La Nina, flooding across the city and state and news of the war and conflict in Ukraine. Covid continued to ravage, case numbers grew as mask mandates lifted. It seemed living with a pandemic, climate change, extreme weather and continual unrest across the globe has become the new normal.
Read on for my adventures…
SUNSHINE COAST START TO THE YEAR
We had a sneaky 4 days planned in Mooloolaba, which is always a nice place to spend New Year! Unfortunately for us, the weather was terrible with rain and a typhoon bringing in high seas and making the beach inaccessible for swimming.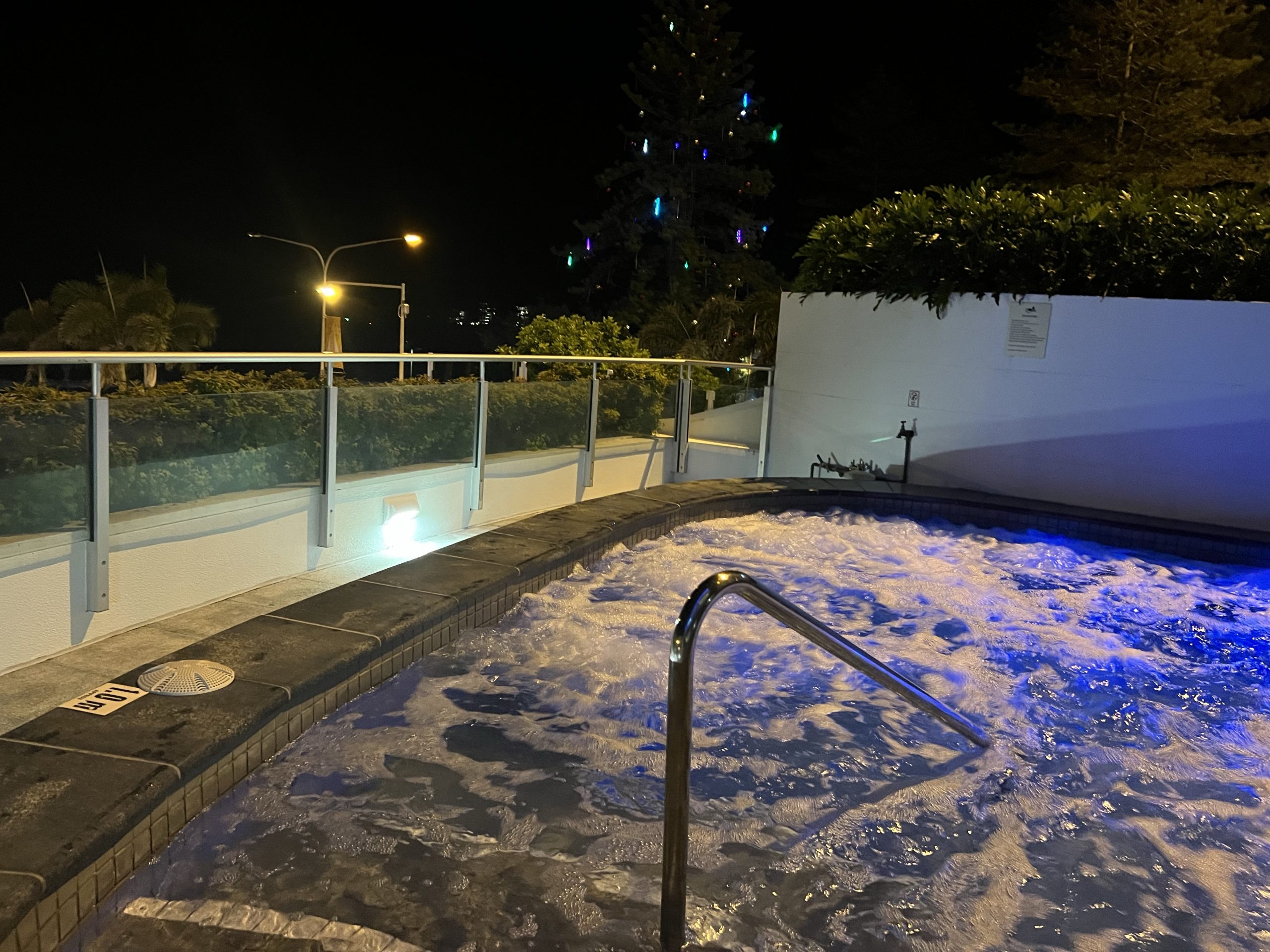 The first night I visited the sunset markets, followed by a late night swim in the spa.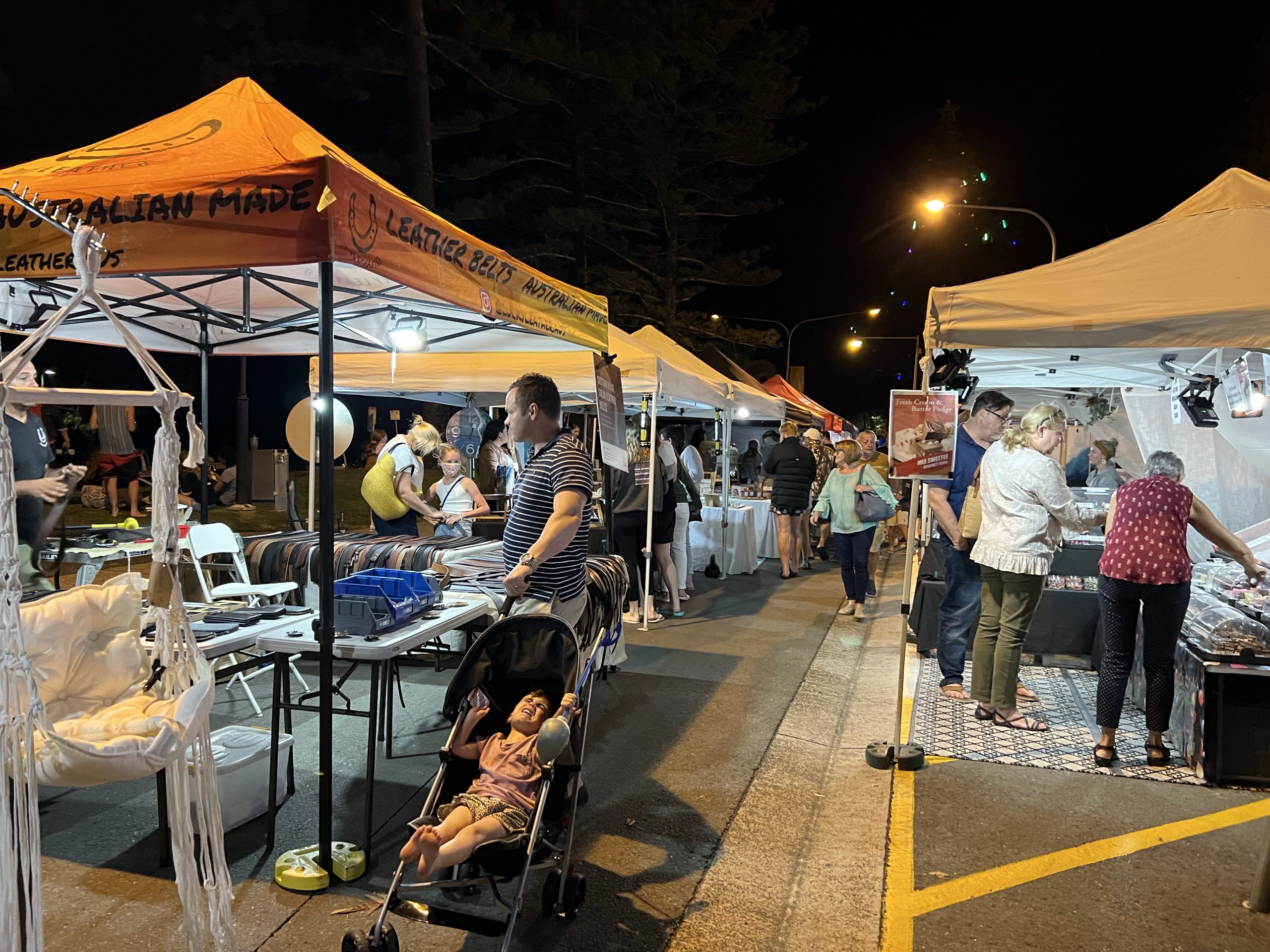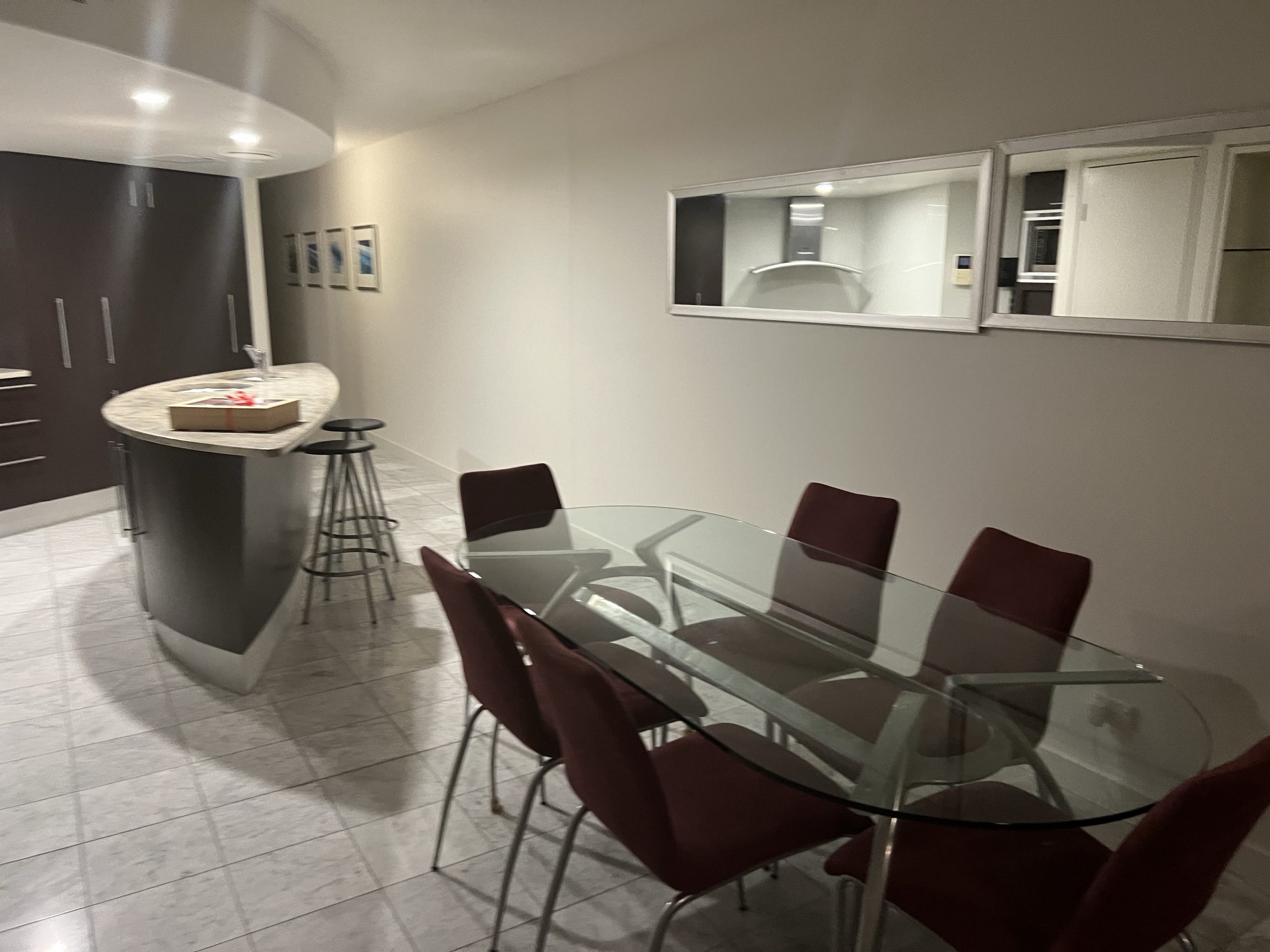 We always stay at Mantra Sirocco and enjoy the 2 bedroom suite with a kitchen and ocean views.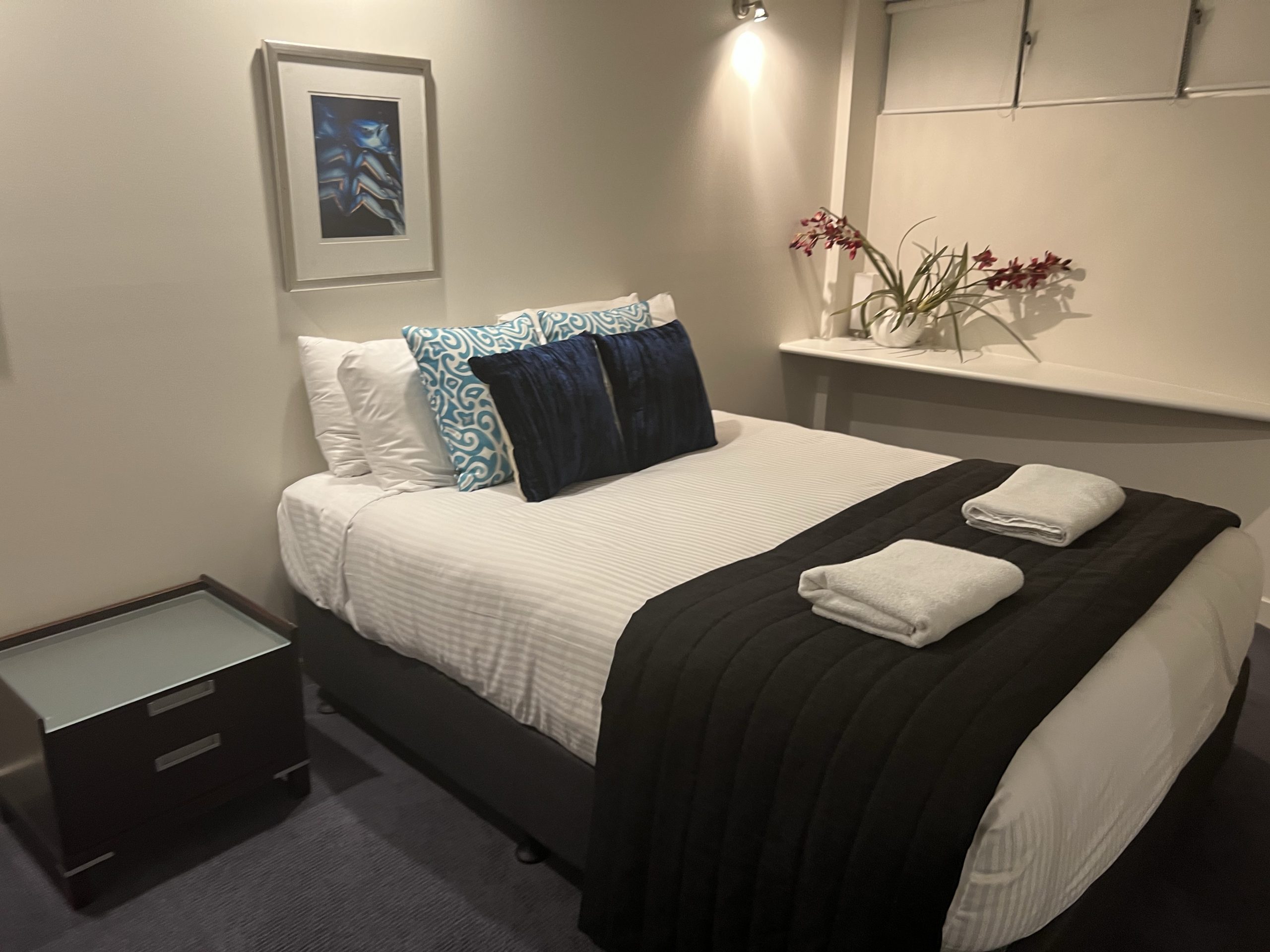 I spent the days relaxing, reading, sleeping in and swimming in the pool and spa. Before I knew it, it was time to fly home!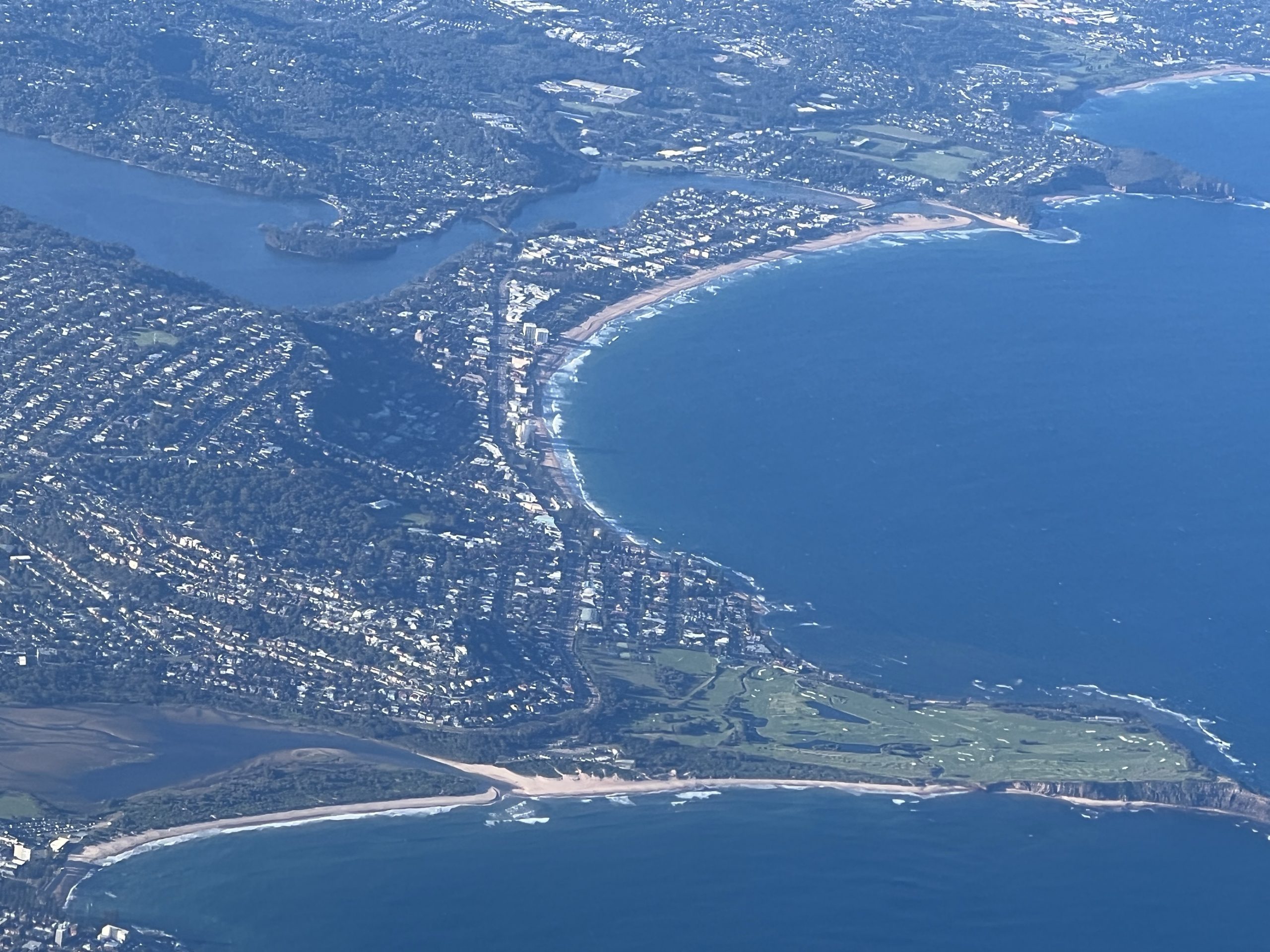 SYDNEY OPERA HOUSE – SIX THE MUSICAL
Omnicrom was looming upon my return to Sydney, but that didn't stop me and a good friend heading into the city one weeknight to see SIX the Musical at the Sydney Opera House. We had drinks and a meal at the Opera Bar, I really appreciated the lack of crowds so we got a seat – thanks COVID for that! The show was brilliant, an all girls cast and band entertaining us with the history of the six wives of Henry Vlll. It is returning to Sydney this September – highly recommended!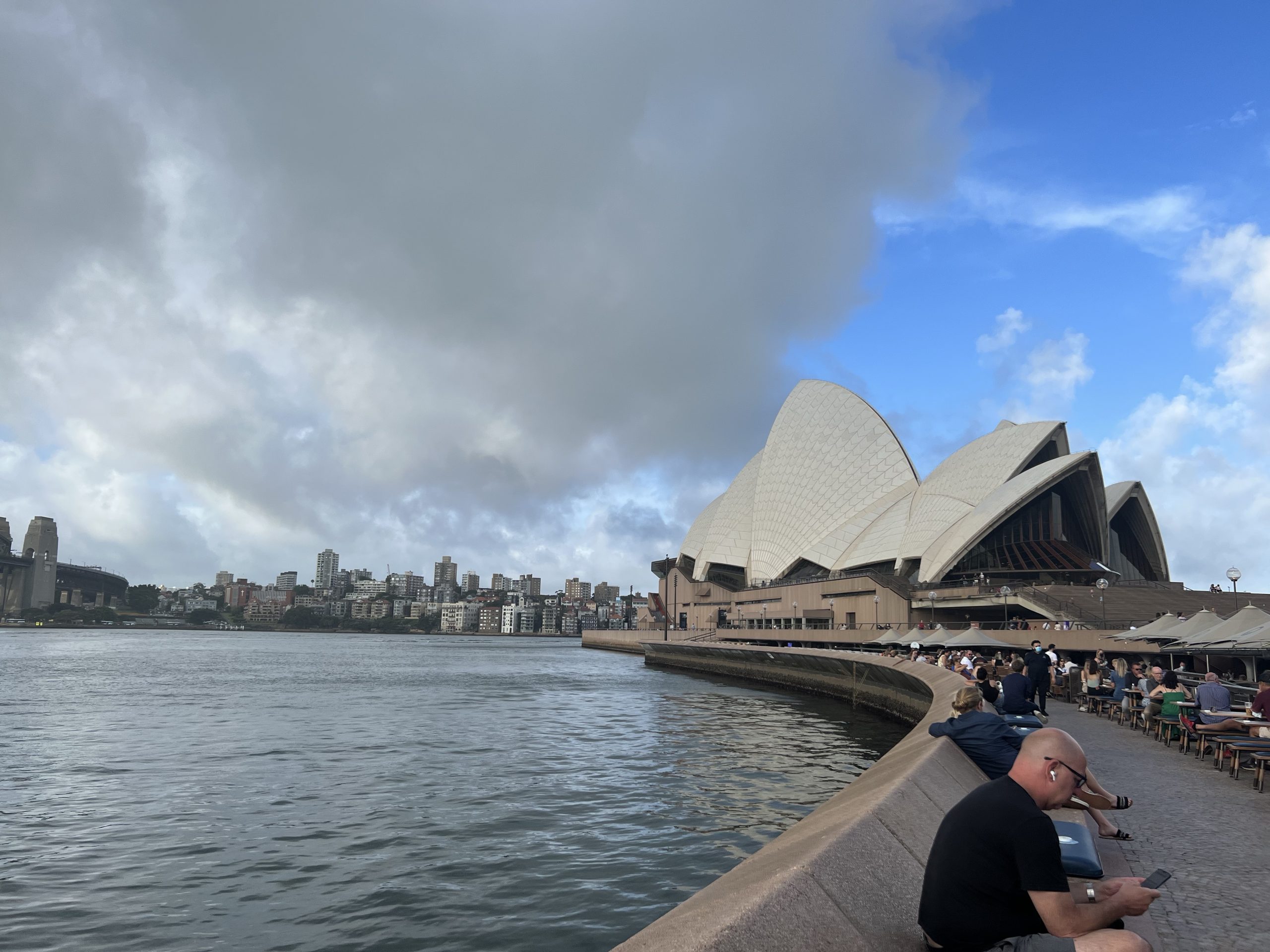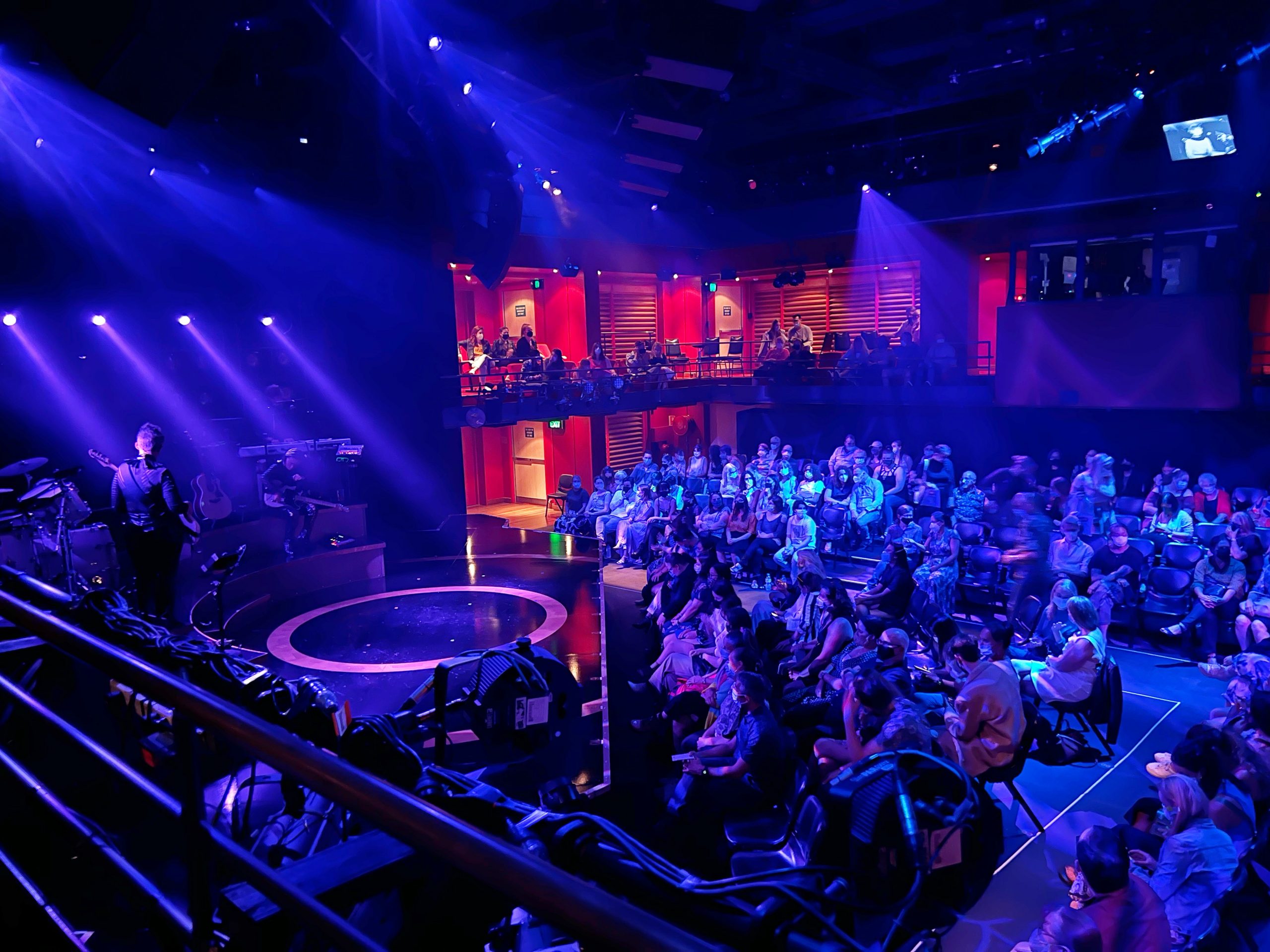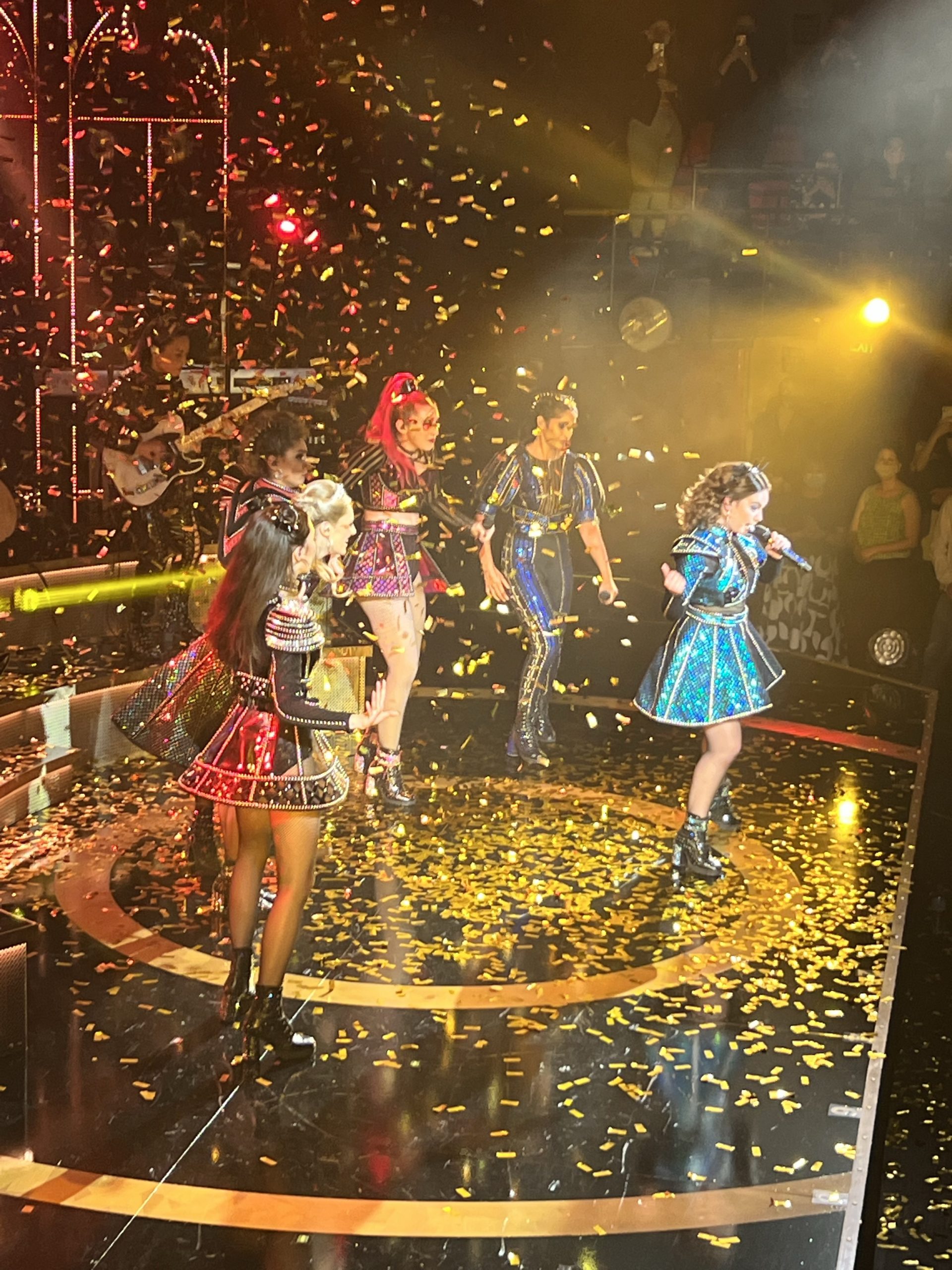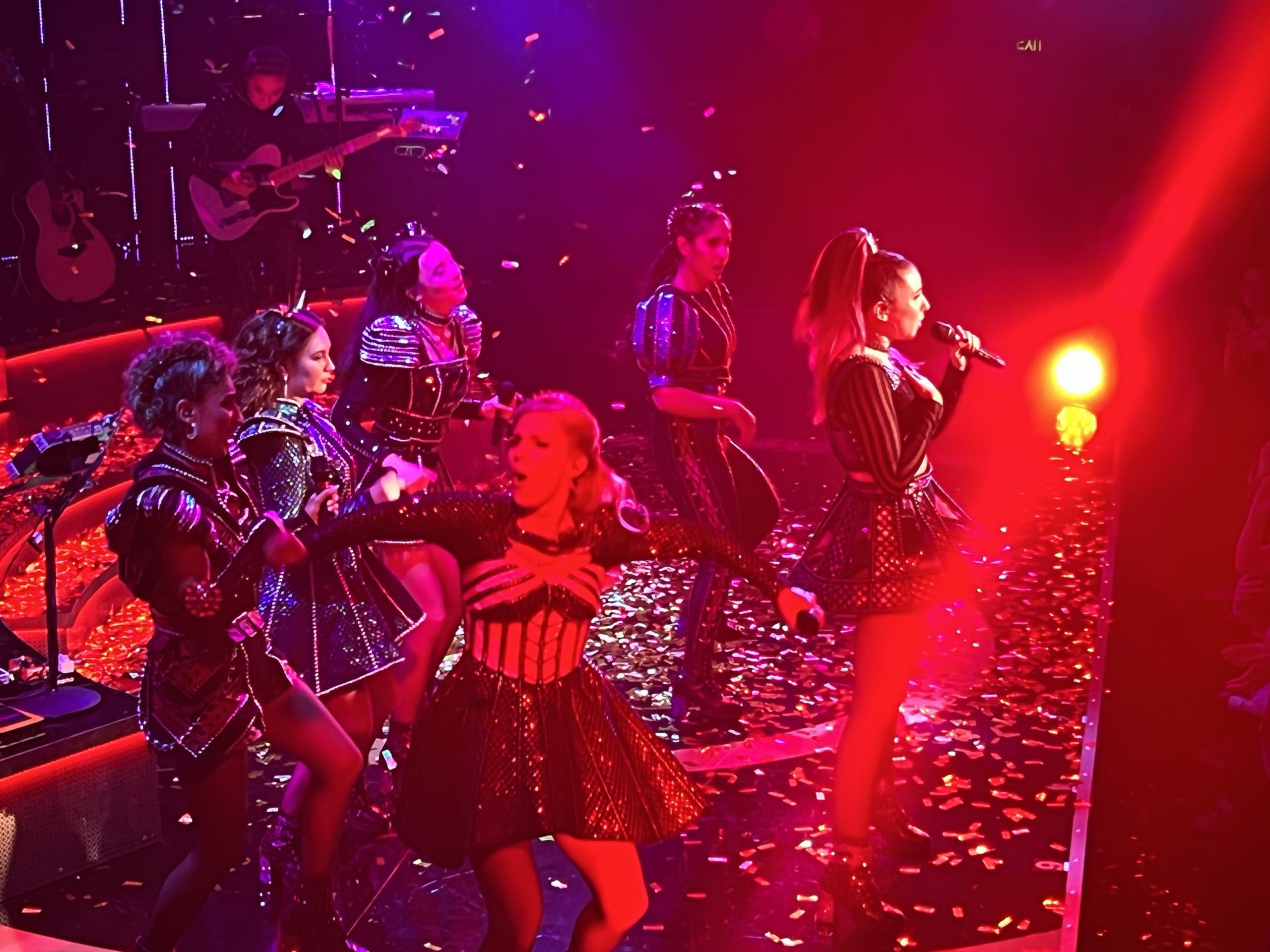 LOCAL WALKS AND BEACHES
I made the most of school holidays and got out and about walking and swimming, especially since this will be my last Summer living on the Northern Beaches. There are so many ocean pools to choose, we are very spoilt for choice. I like Newport pool as it is always very clean.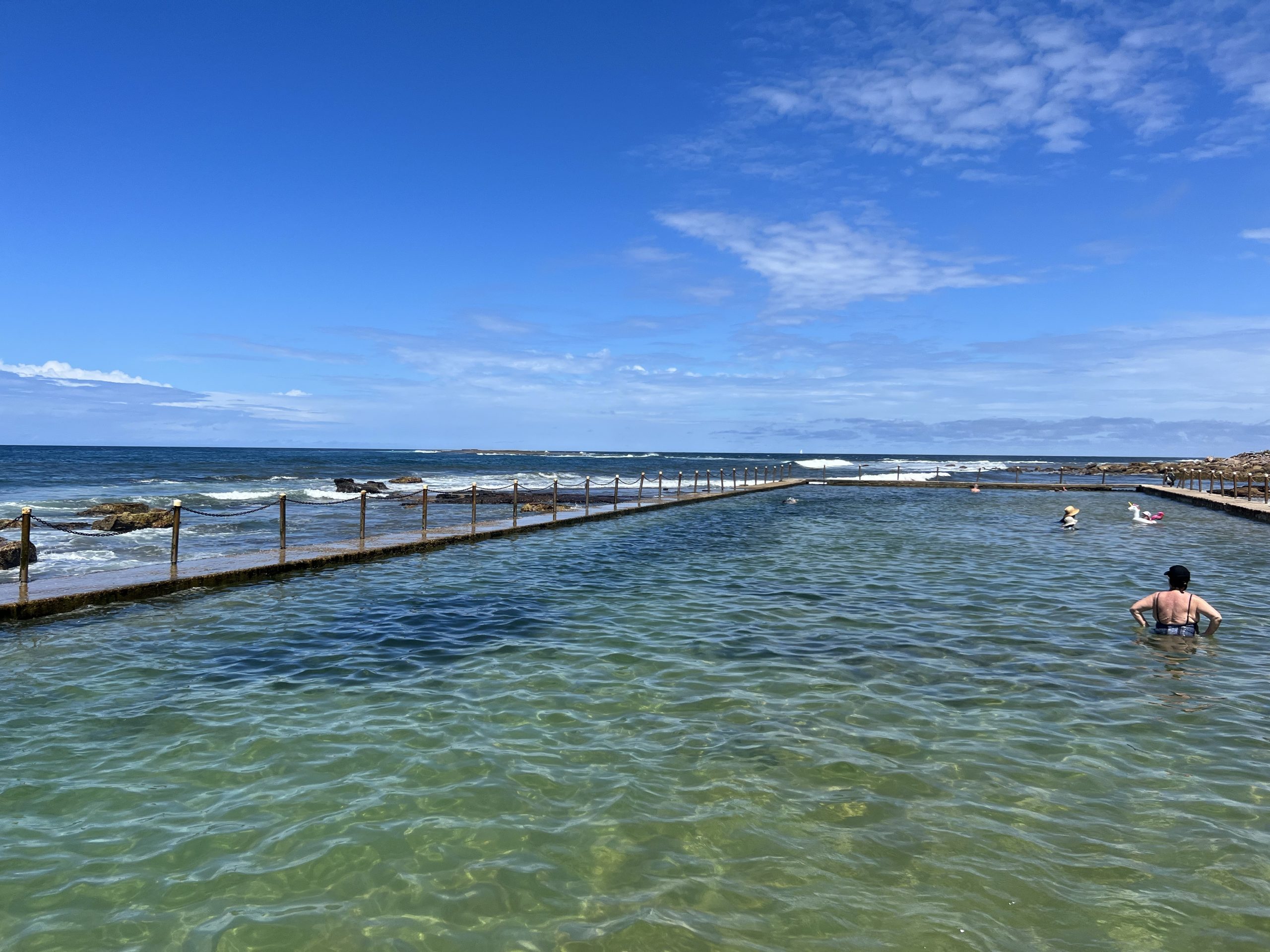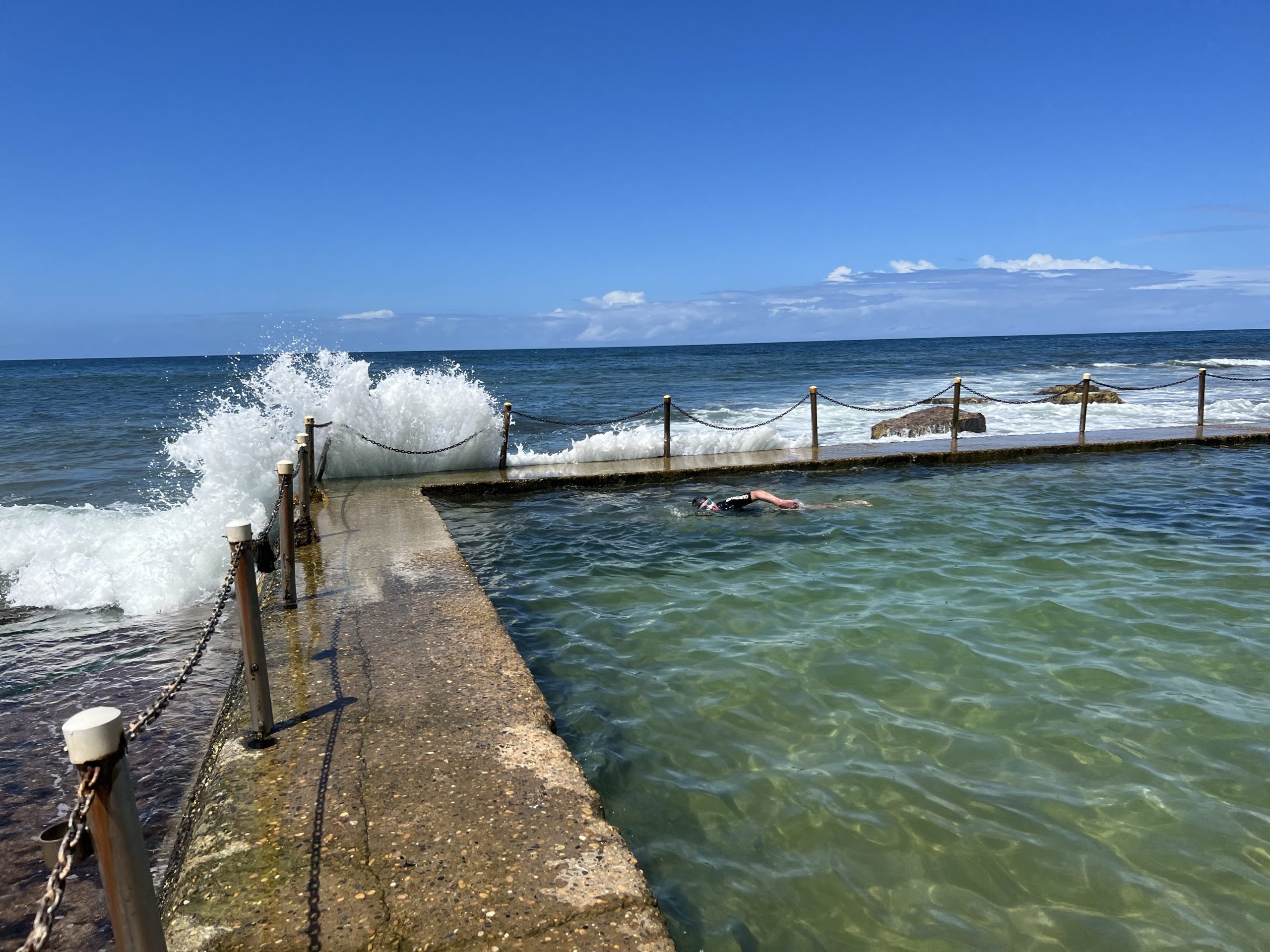 I fitted in a few short walks around Narrabeen lake, especially on days when it wasn't super hot.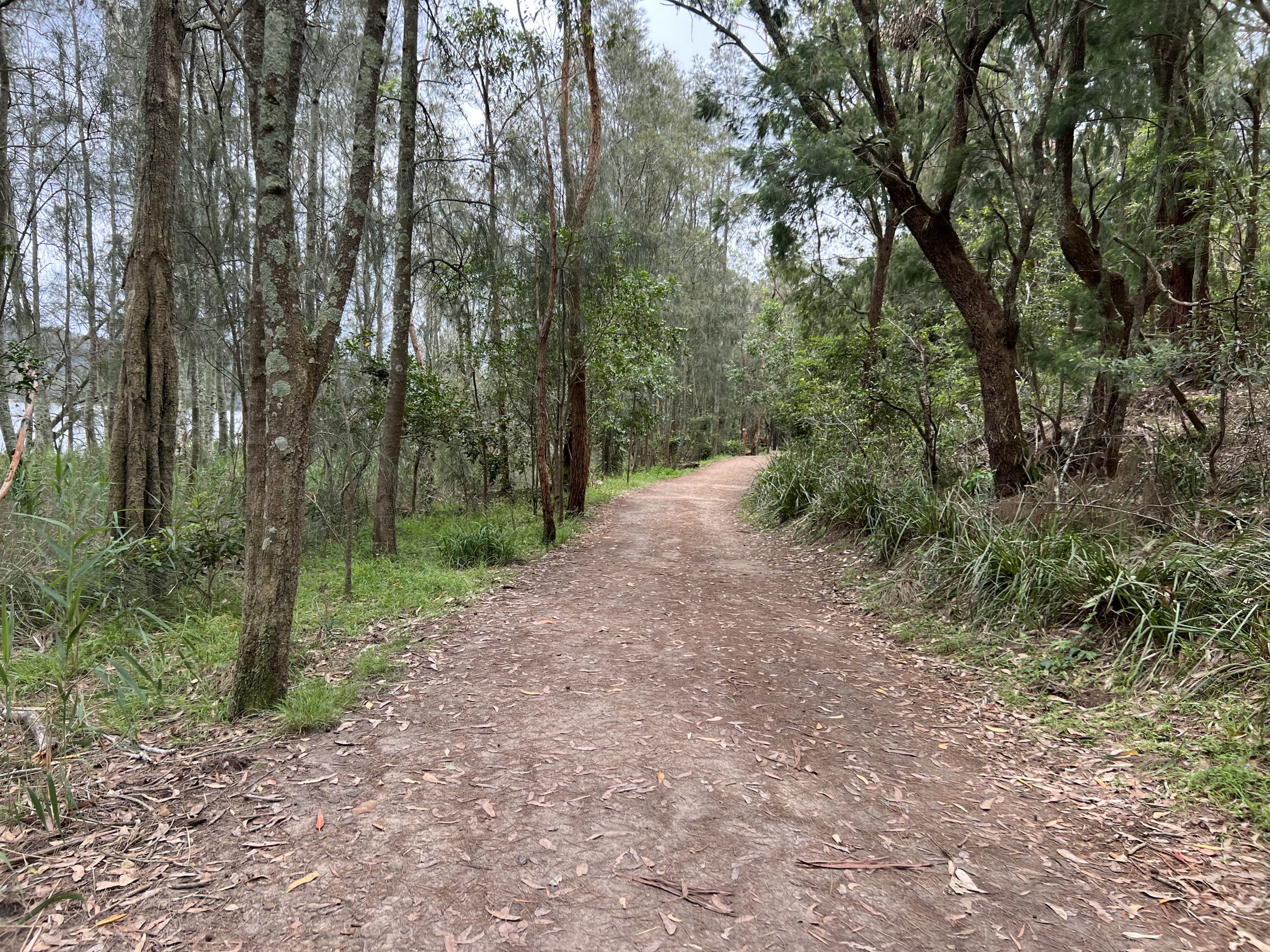 MOLLYMOOK GOLF CLUB
A good friend and I, and her three children took a South Coast road trip, which we haven't been able to do in years! First stop was mum's house – and dinner at Mollymook Golf Club. Nothing beats that view.
I opted for the seafood plate, perfect size with a side of chips.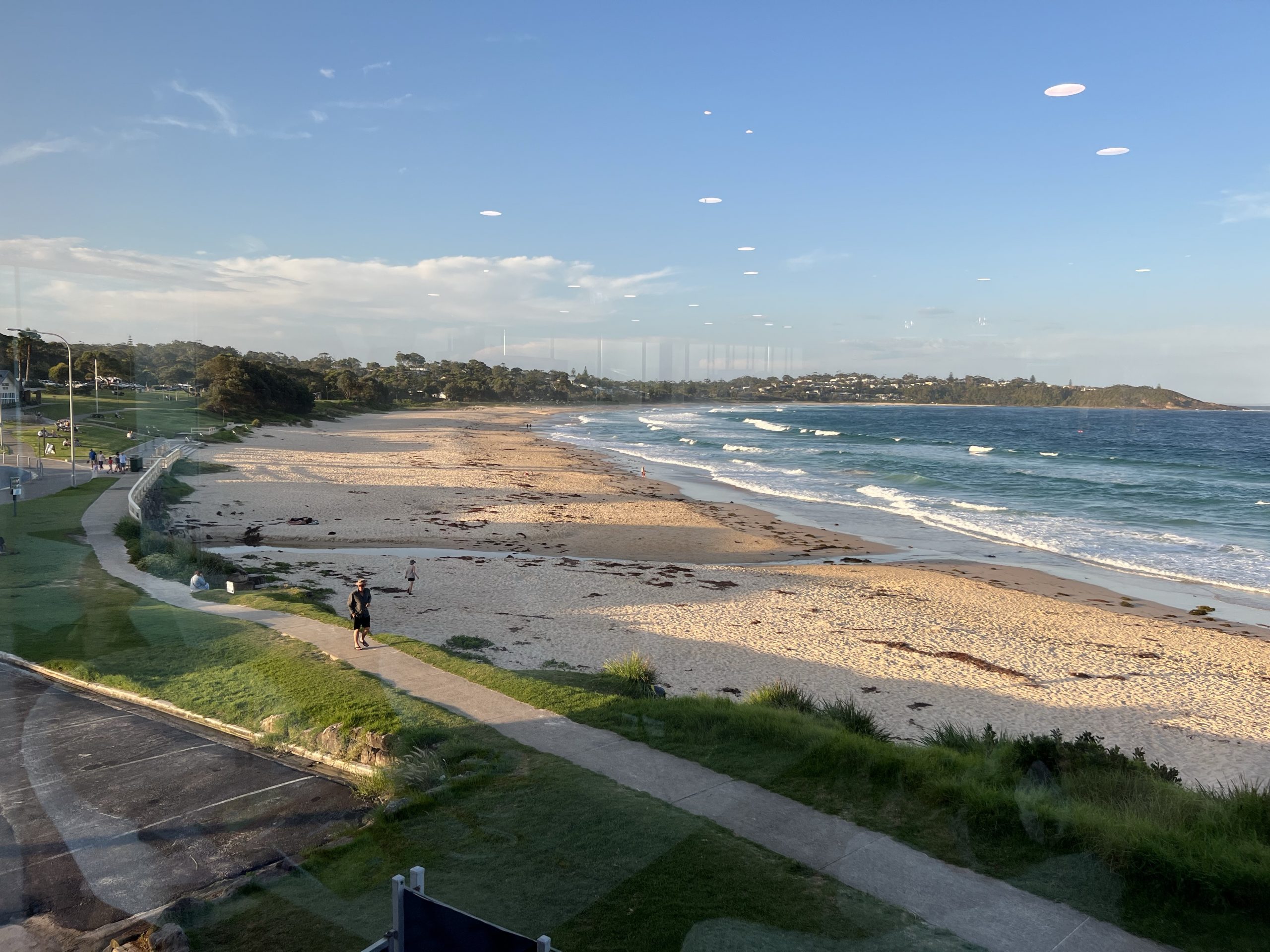 BLUEBERRY PICKING
Our road trip south continued the next morning where we headed inland to Clyde River farm to go Blueberry picking. Thankfully my friend has a 4WD, needed on the unsurfaced road and potential river crossings!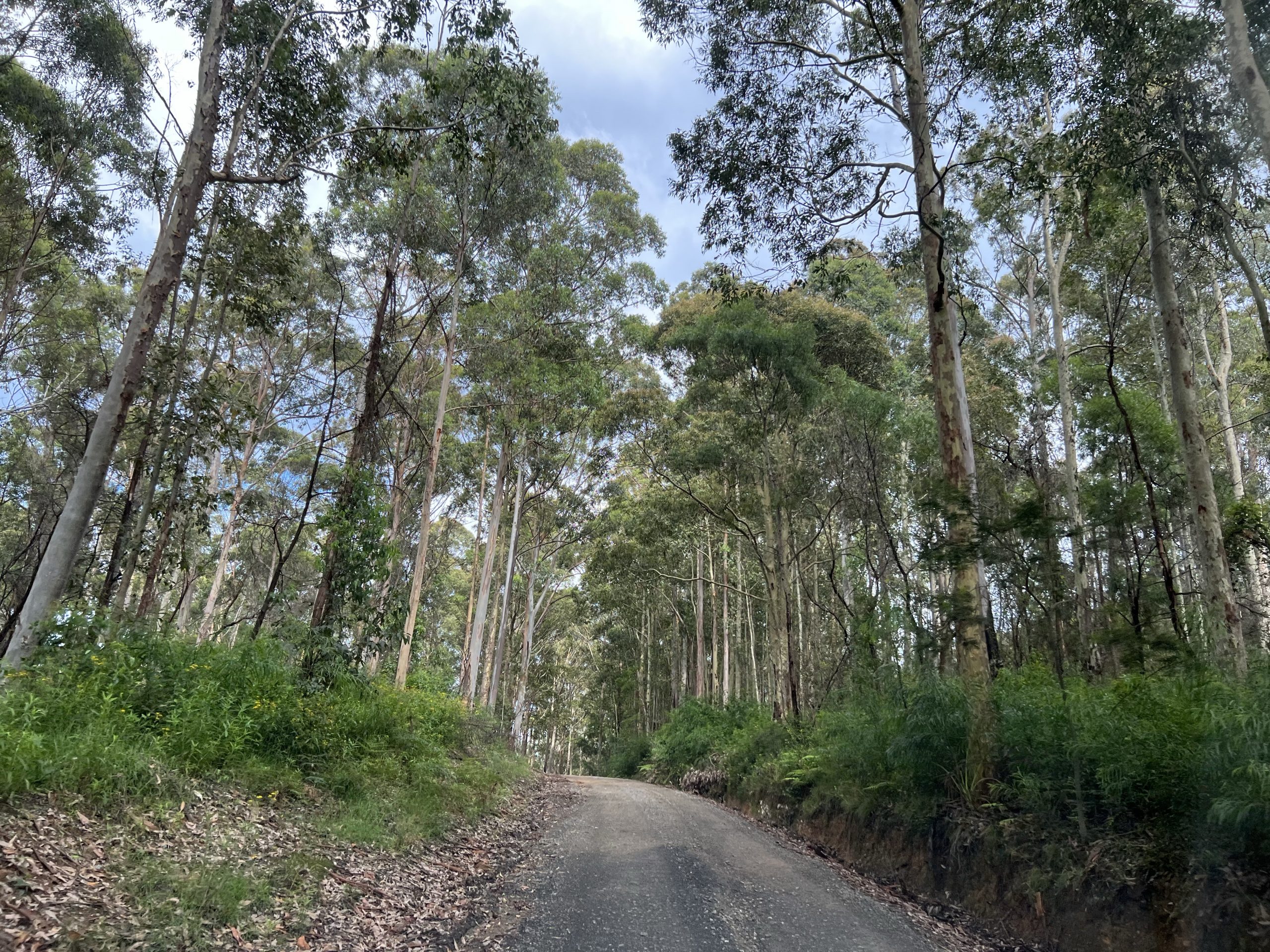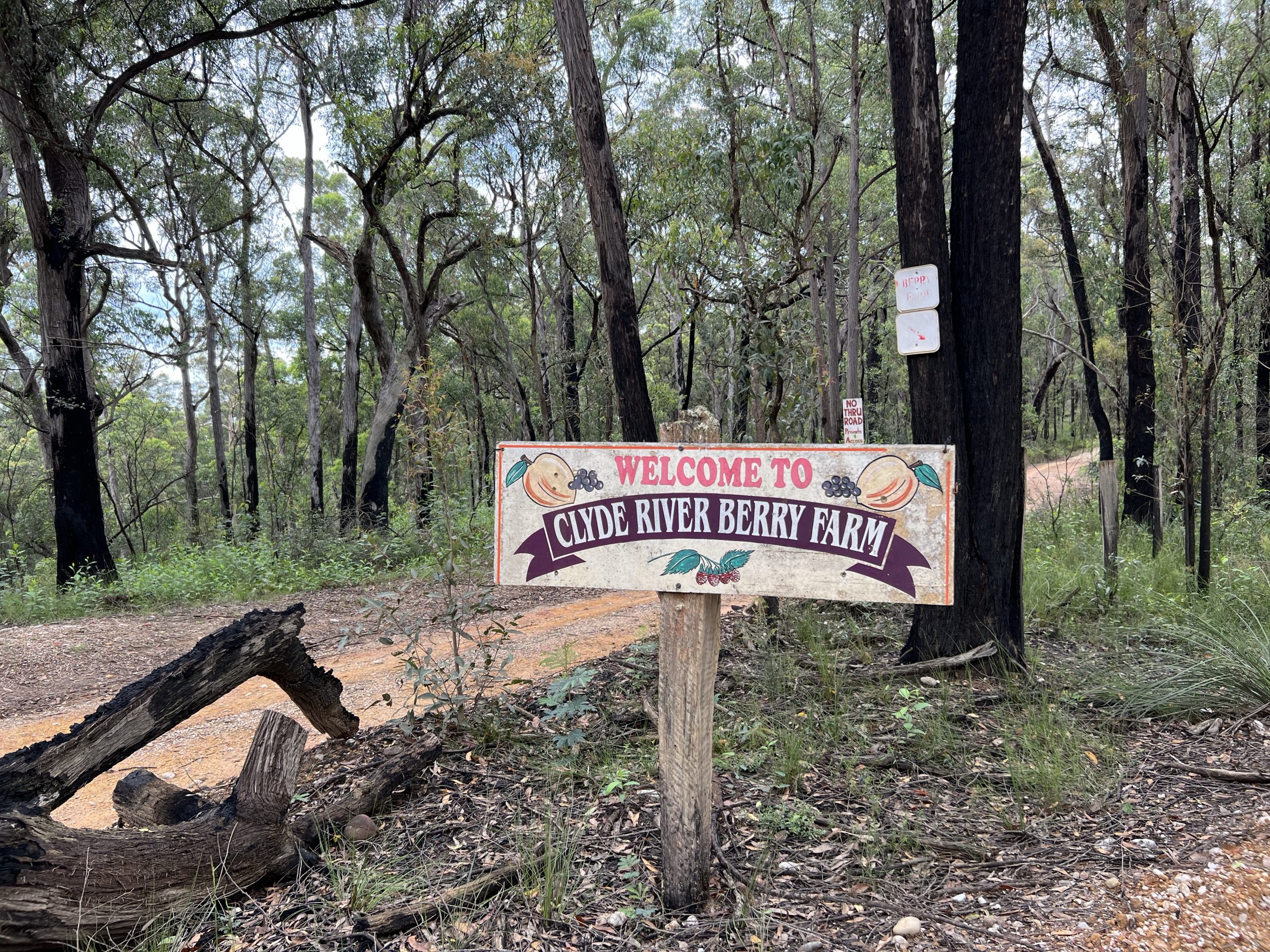 Entry was $2 a person and we loaded ourselves up with buckets and gum boots. There were plums growing but they weren't ripe enough to eat.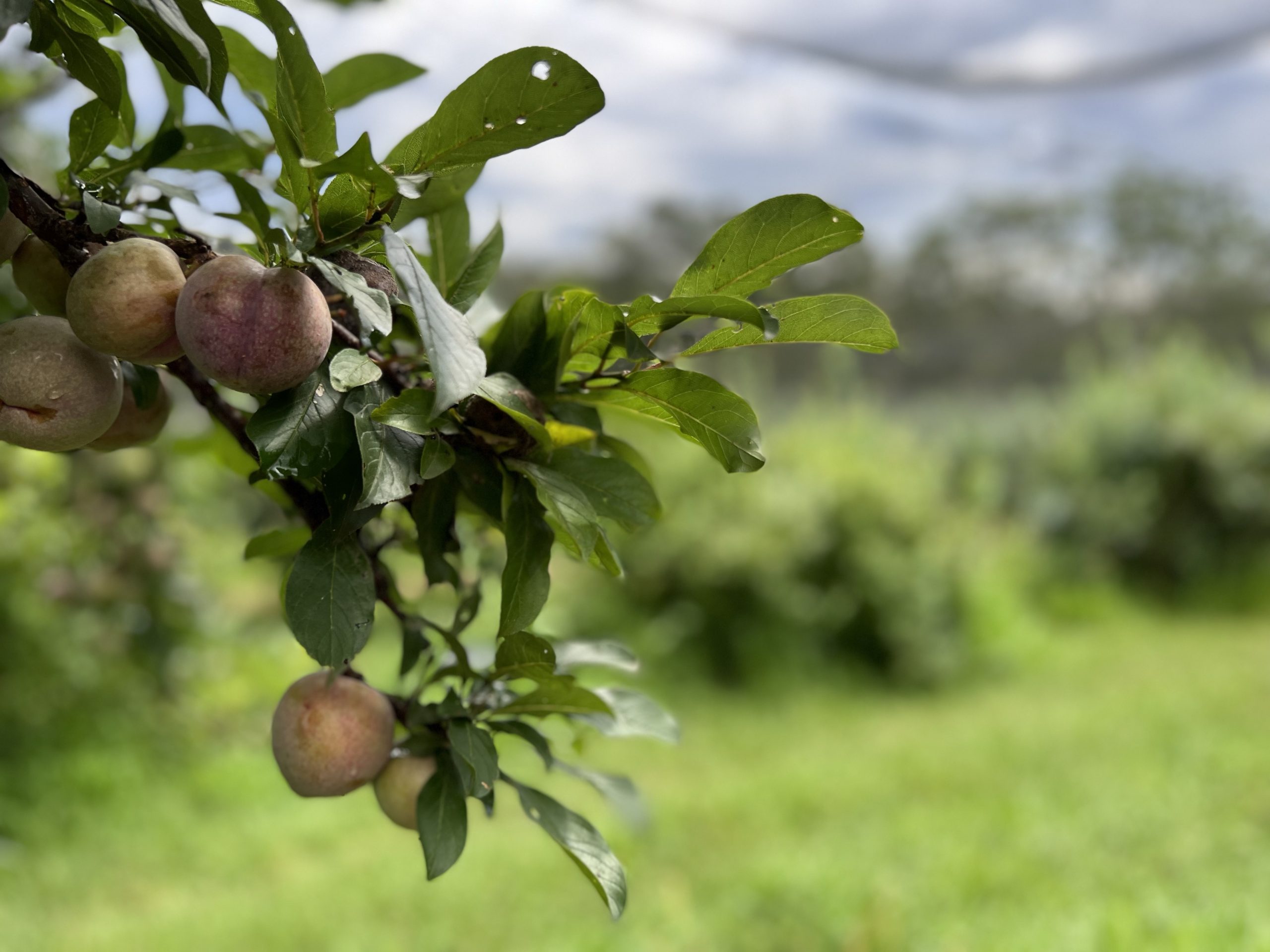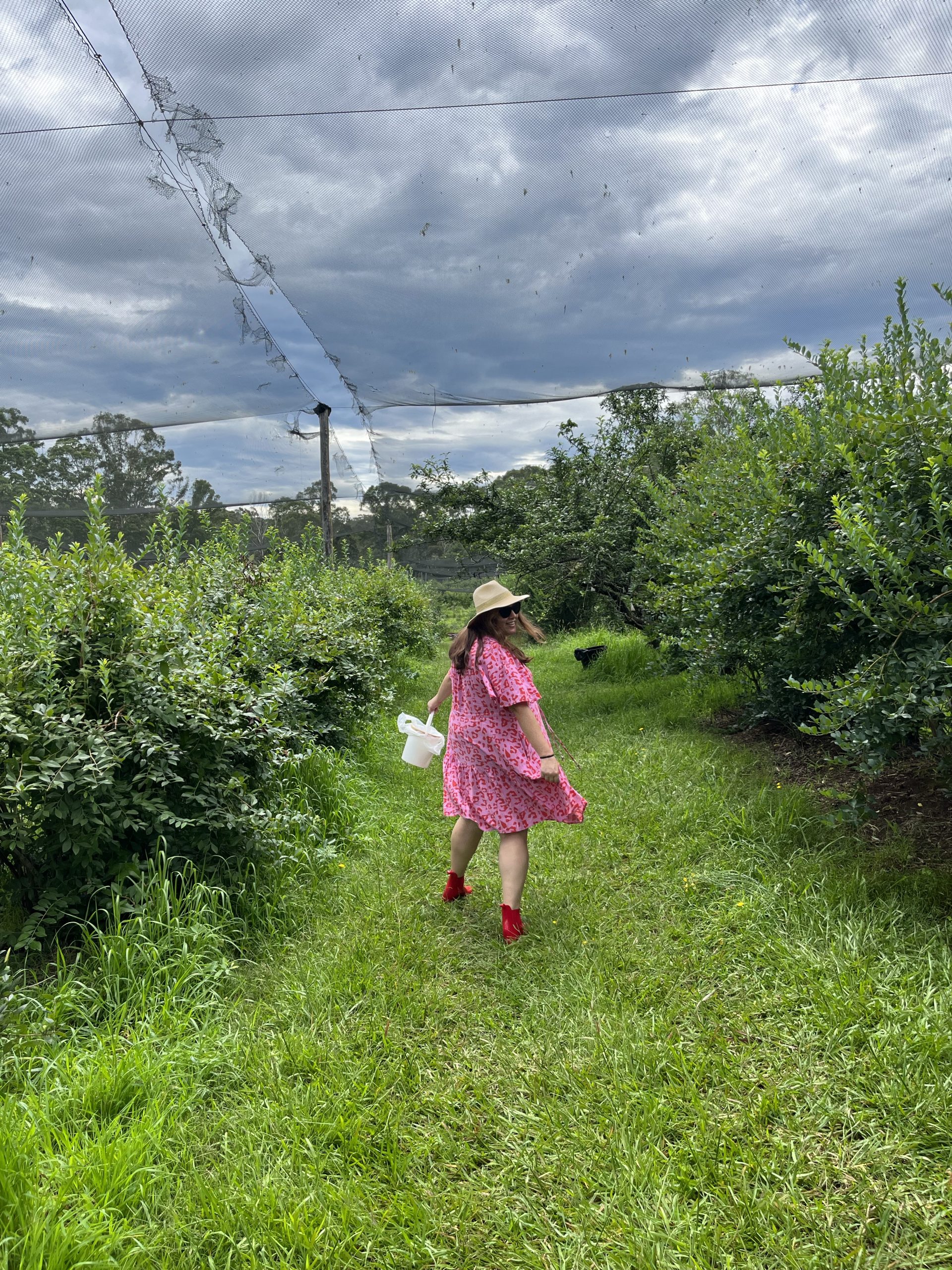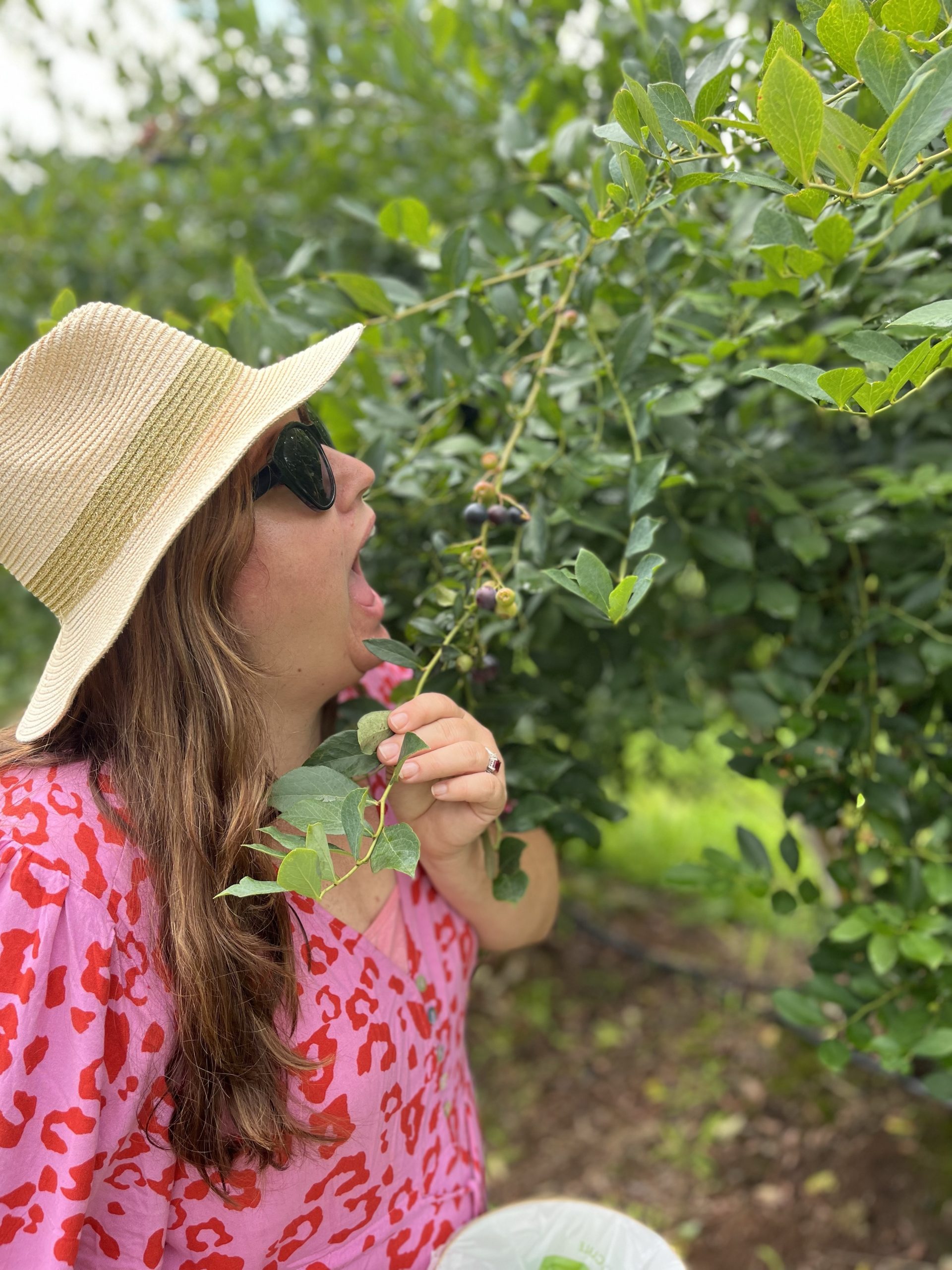 At times the 5 of us were eating more than we were picking! We paid for our haul and grabbed a blueberry ice cream cone as a reward for our hard working.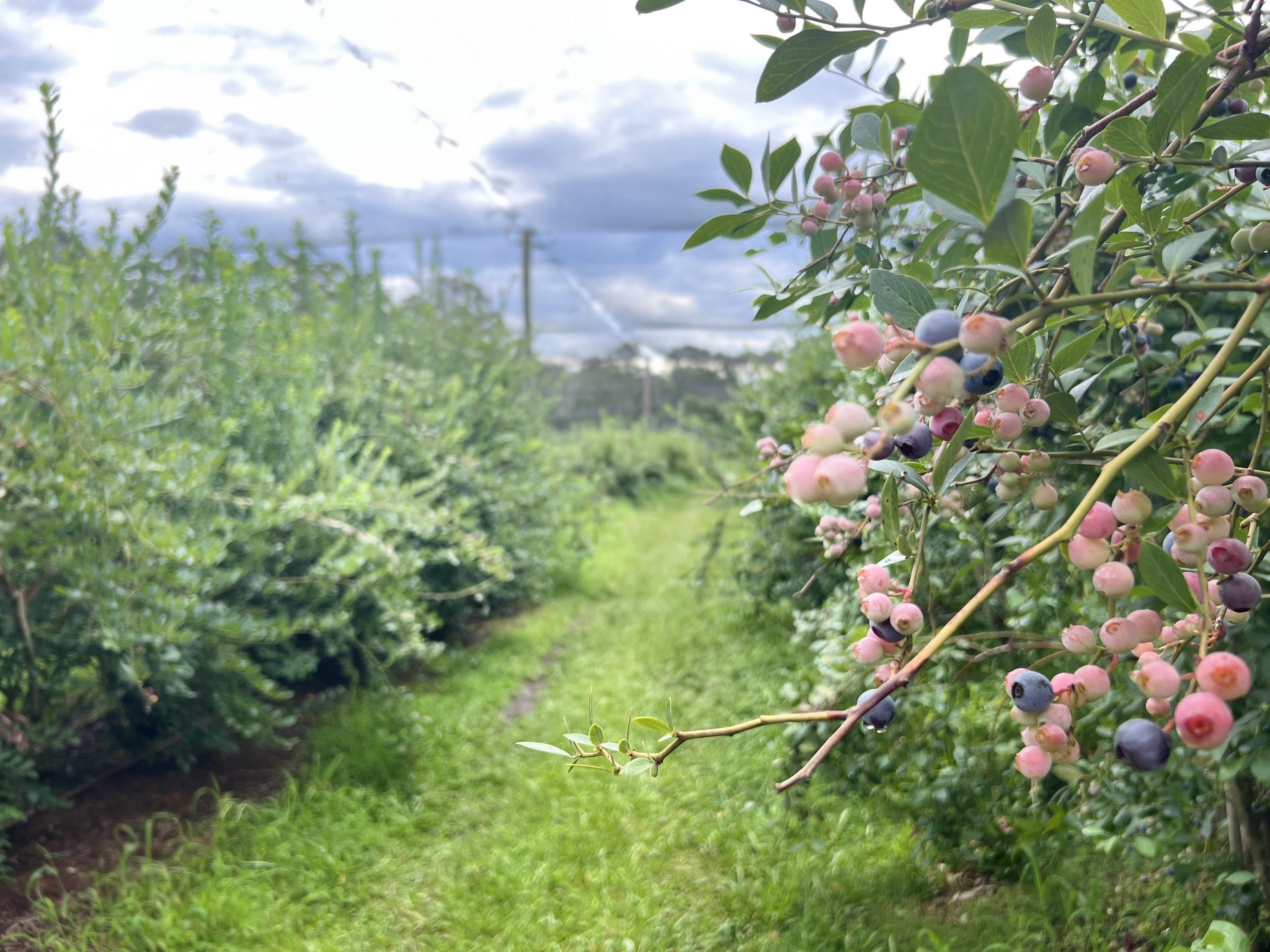 After a lunch and lolly shop stop in Mogo, we continued south through the Shoalhaven shire, through coastal towns Moruya and Narooma. Our final destination was Merimbula, to stay with a friend and another family.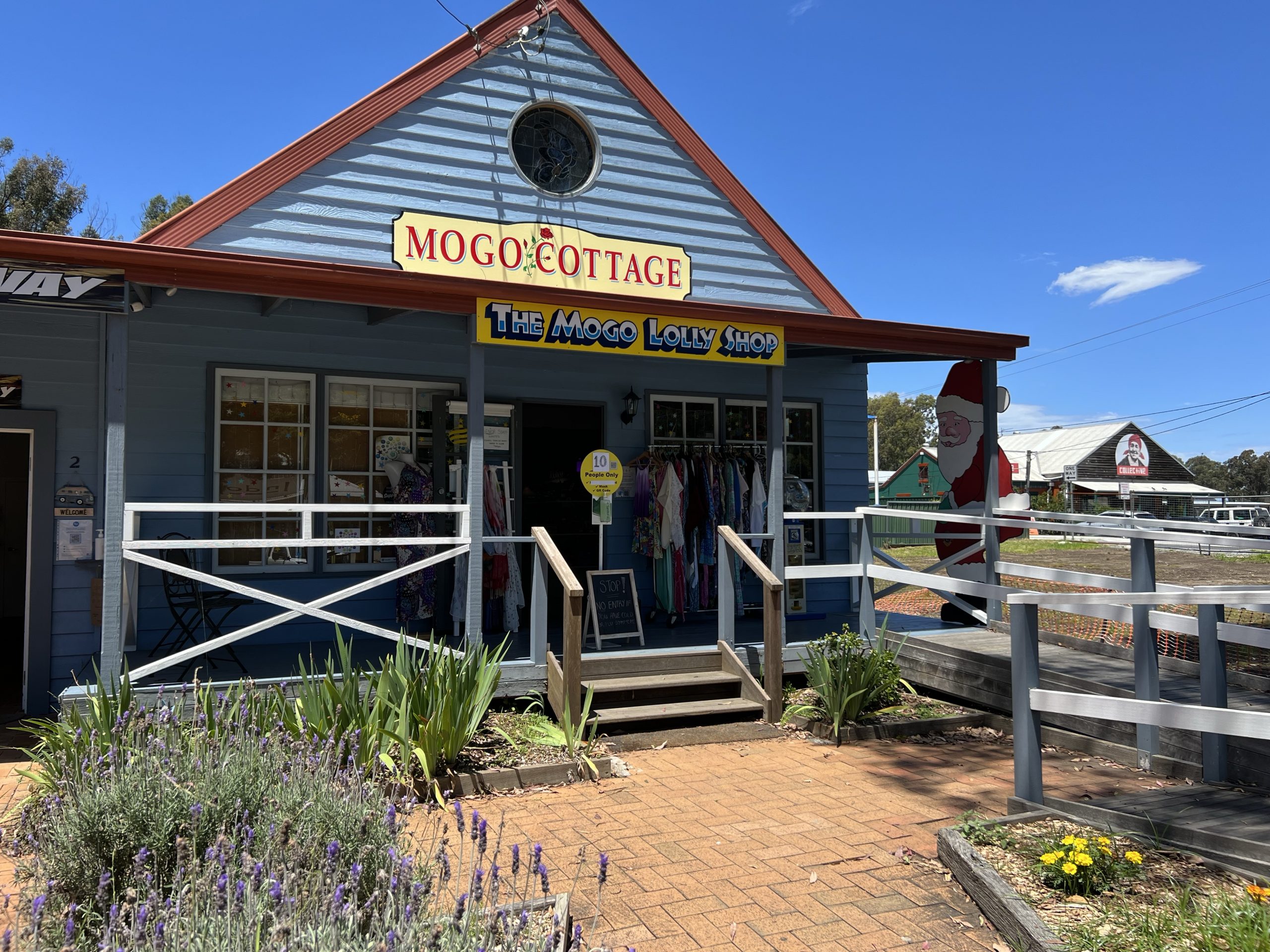 CANDELO SHOW
We loaded up 2 4WDs in Merimbula with 5 adults and 4 kids and headed inland to the Bega Valley for the Candelo Show. We had all attended a Wedding in Candelo in 2013 so it was nice to come back to the cute rural village. A classic country show, we saw the lumberjacks, barrel racing and show jumping, cake and scone judging, dog jumping and entertained the kids with tug of war, face painting and the animal nursery. Throw in a vodka bar and cocktails, sausage sandwiches and plenty of mud and an enjoyable afternoon was had by all!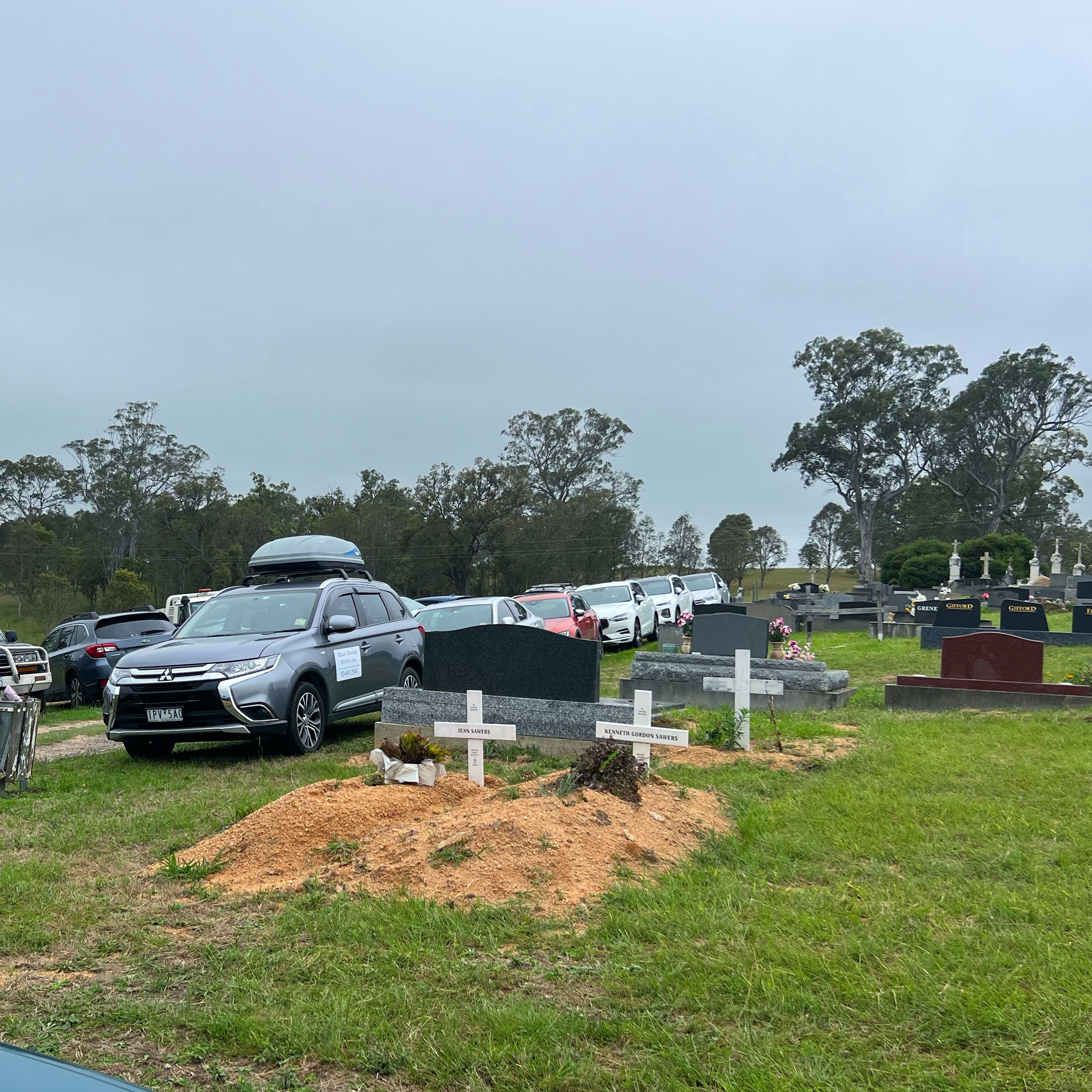 No parks left? 'Just turn right Love and park in the cemetery'…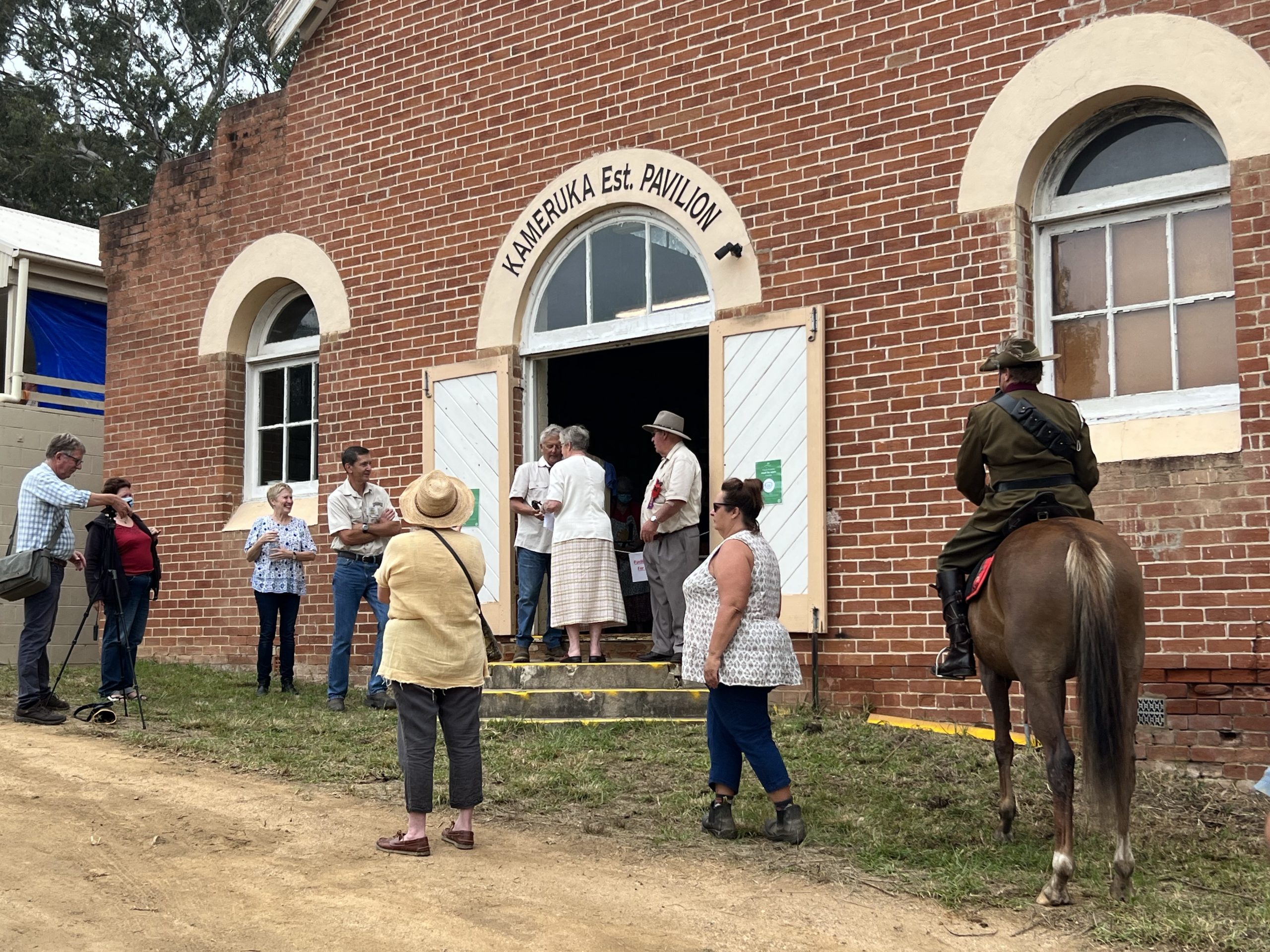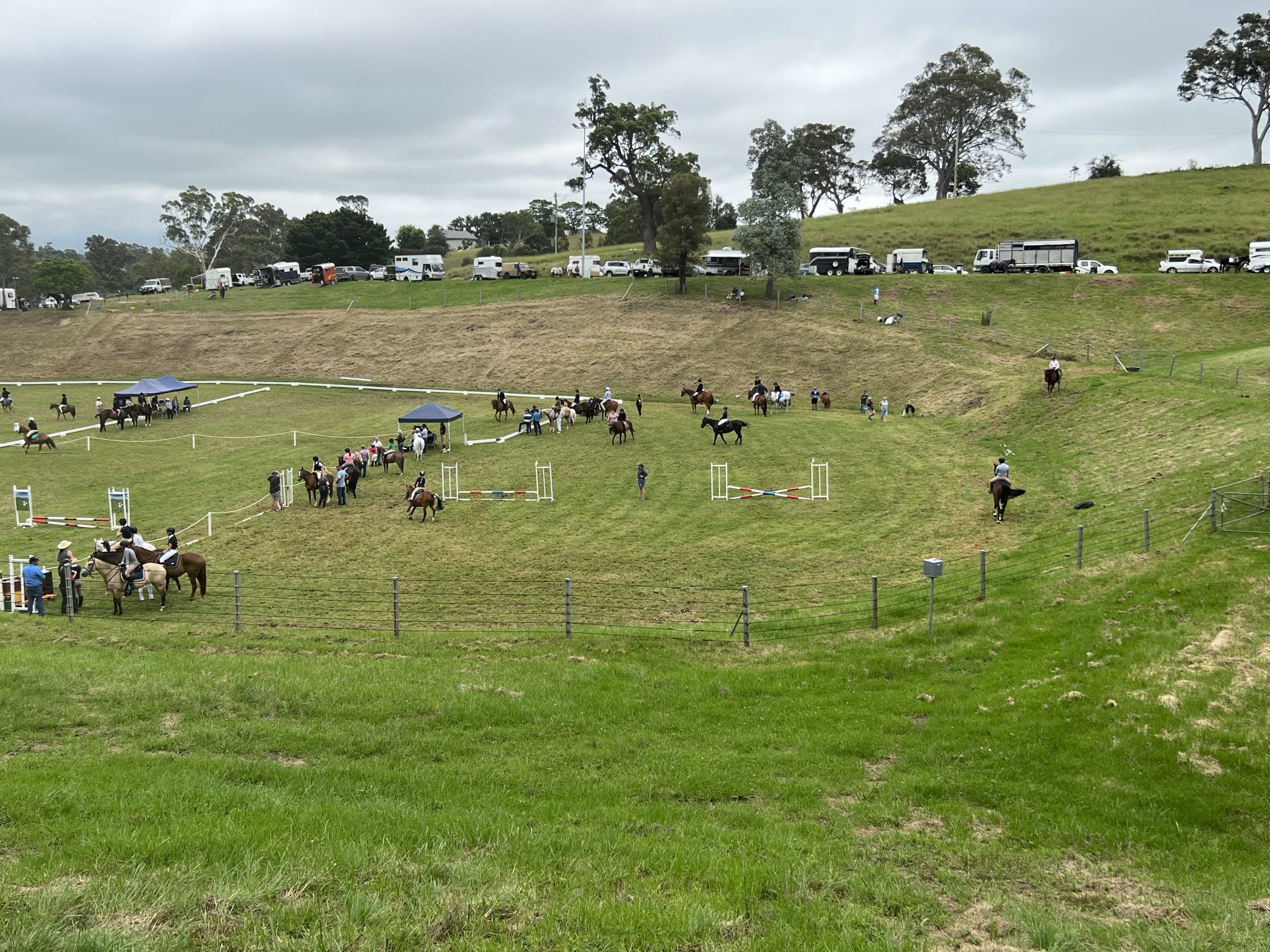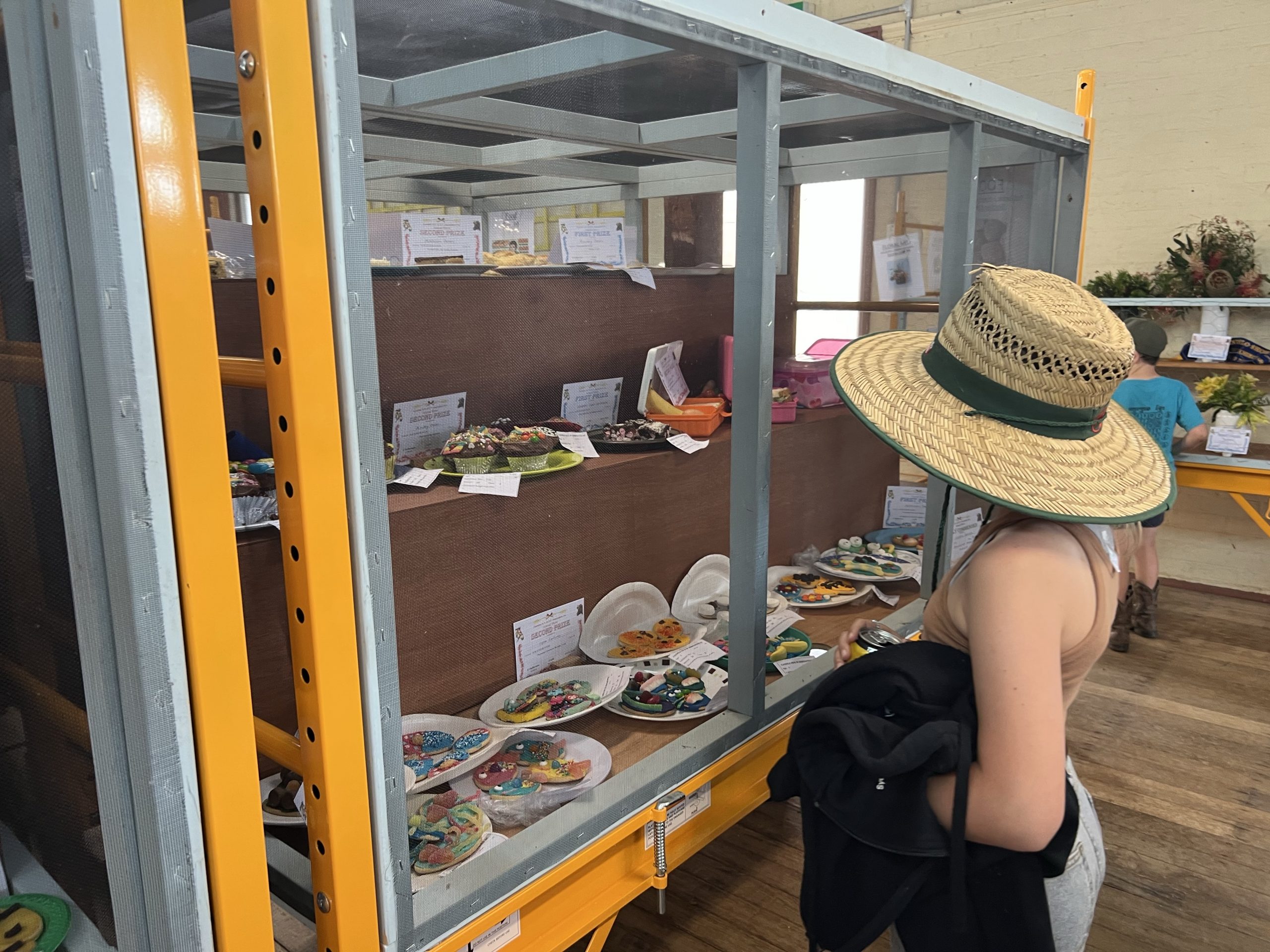 MERIMBULA BOARDWALK
The day after the Candelo show we walked along the mangroves on the Merimbula Boardwalk. A flat 3.4km winding path takes you around the lagoon and past the oyster beds. We spotted birds, fish and even a sting ray.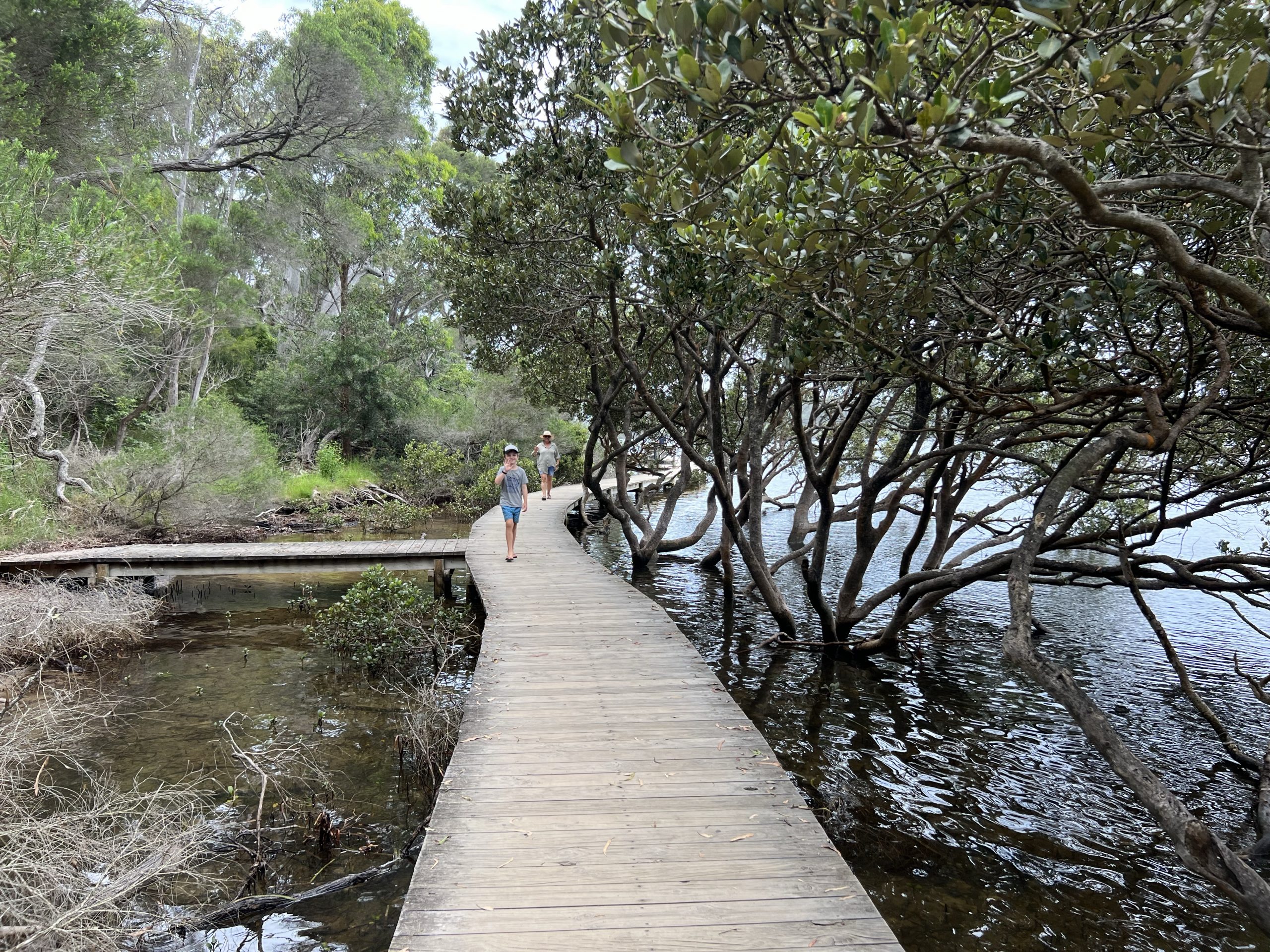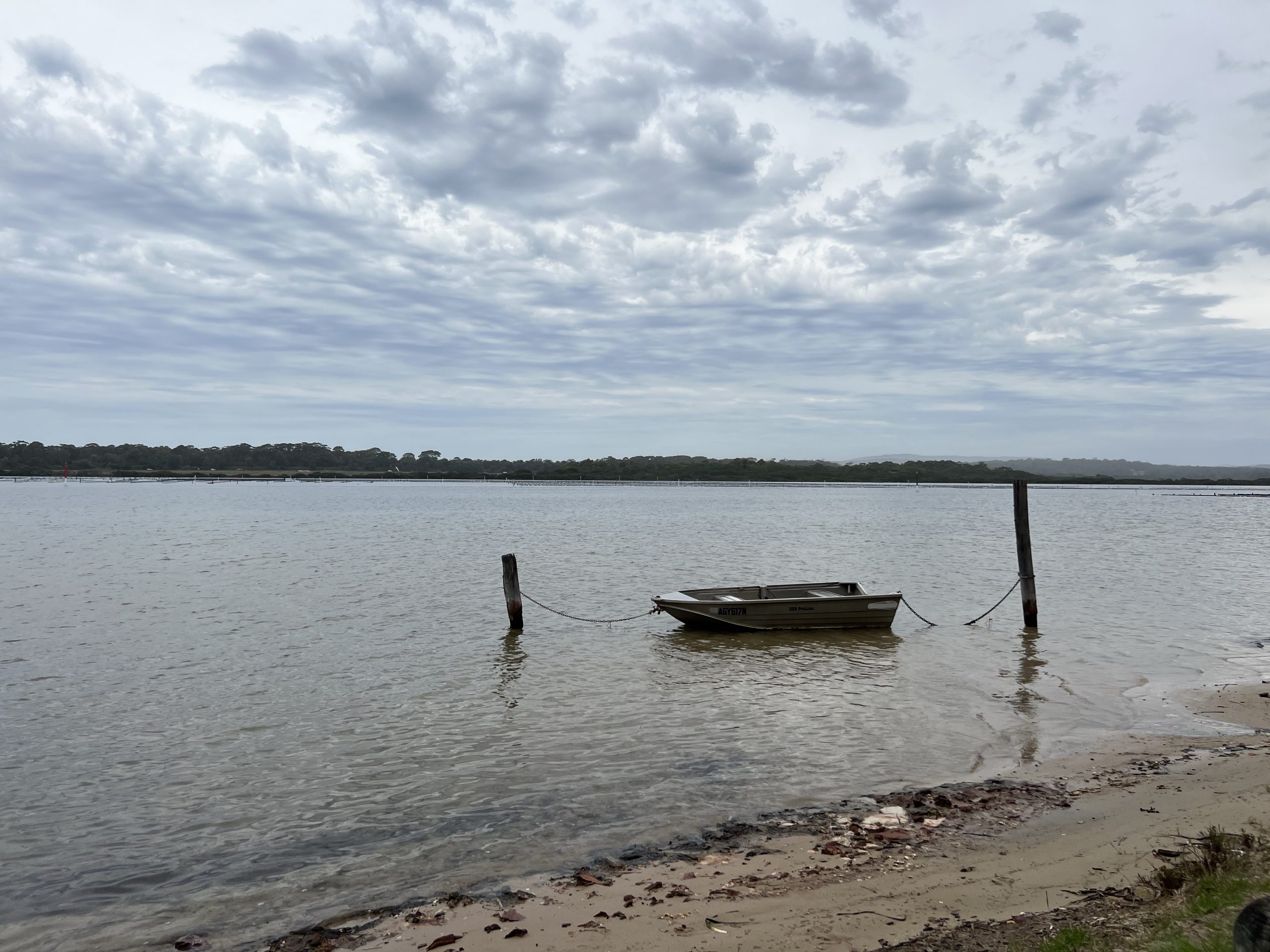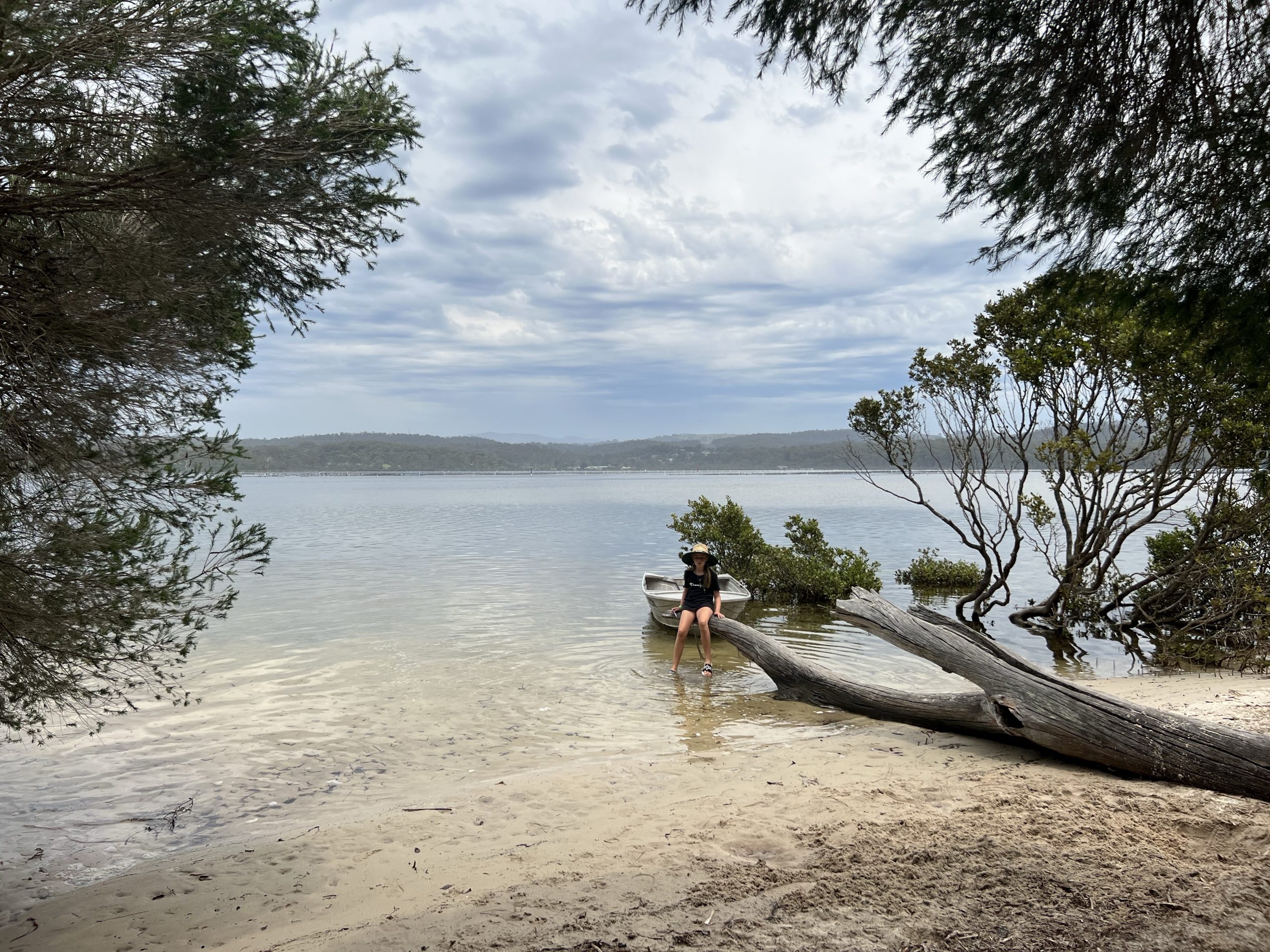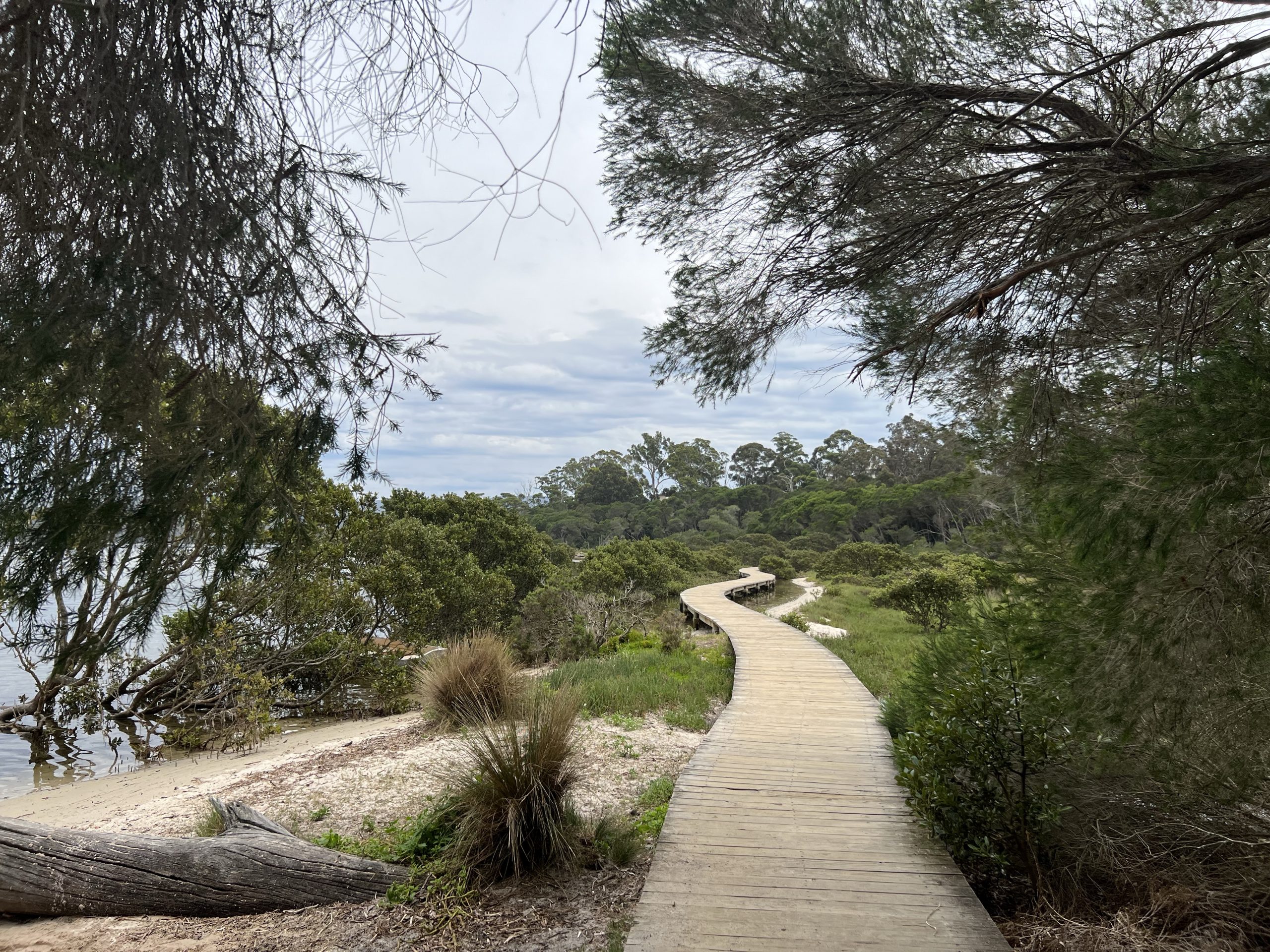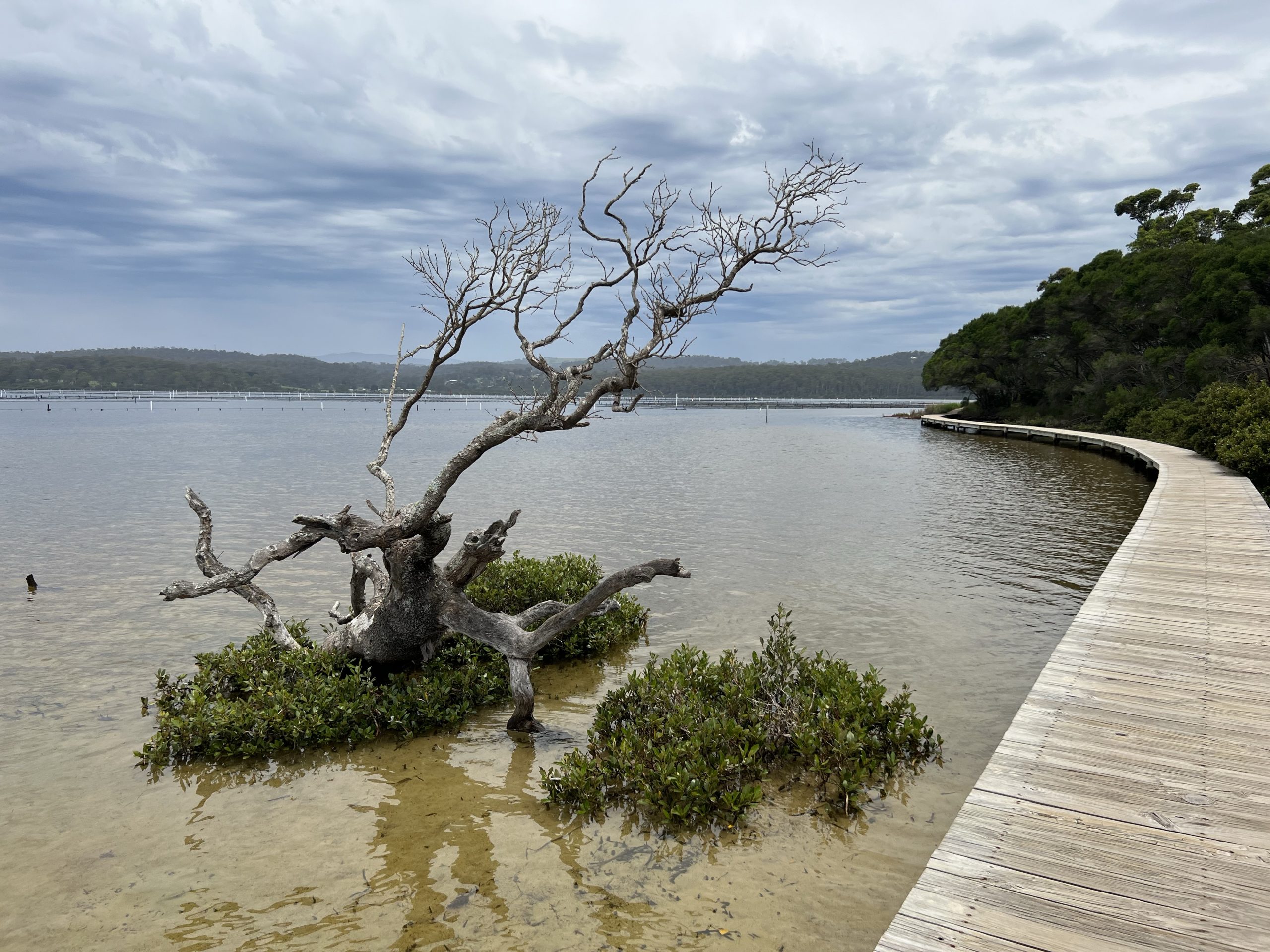 MAGIC MOUNTAIN
We took the kids (and the big kids) for a day of fun at Magic Mountain! This small, family friendly amusement park might be a bit pricey but we definitely got our money's worth on the rollercoasters, water slides, toboggan, giant slide and race cars. You can take your own food and there is plenty of grass and tables. It costs extra to do the tree tops adventure, but that did look amazing too.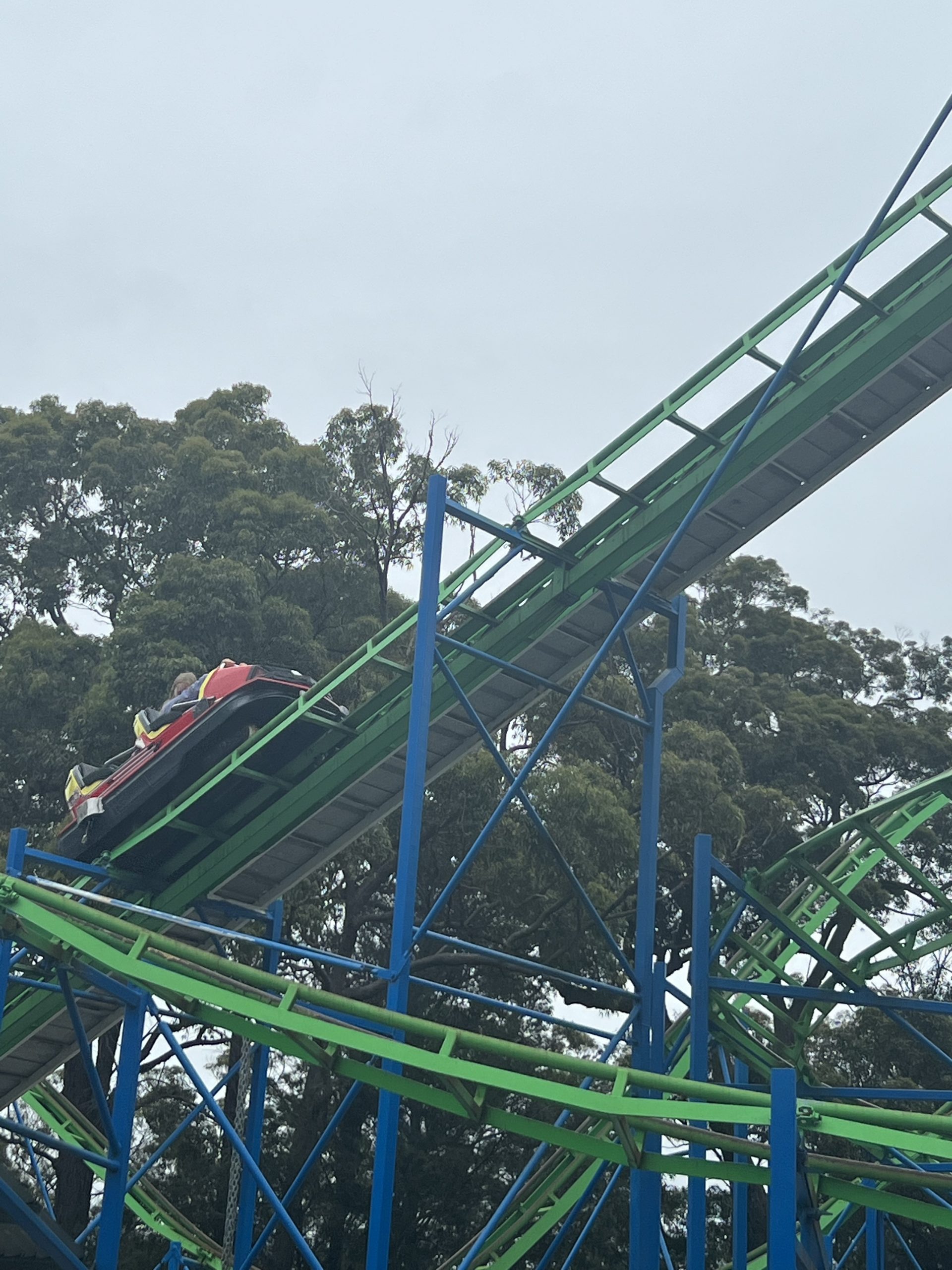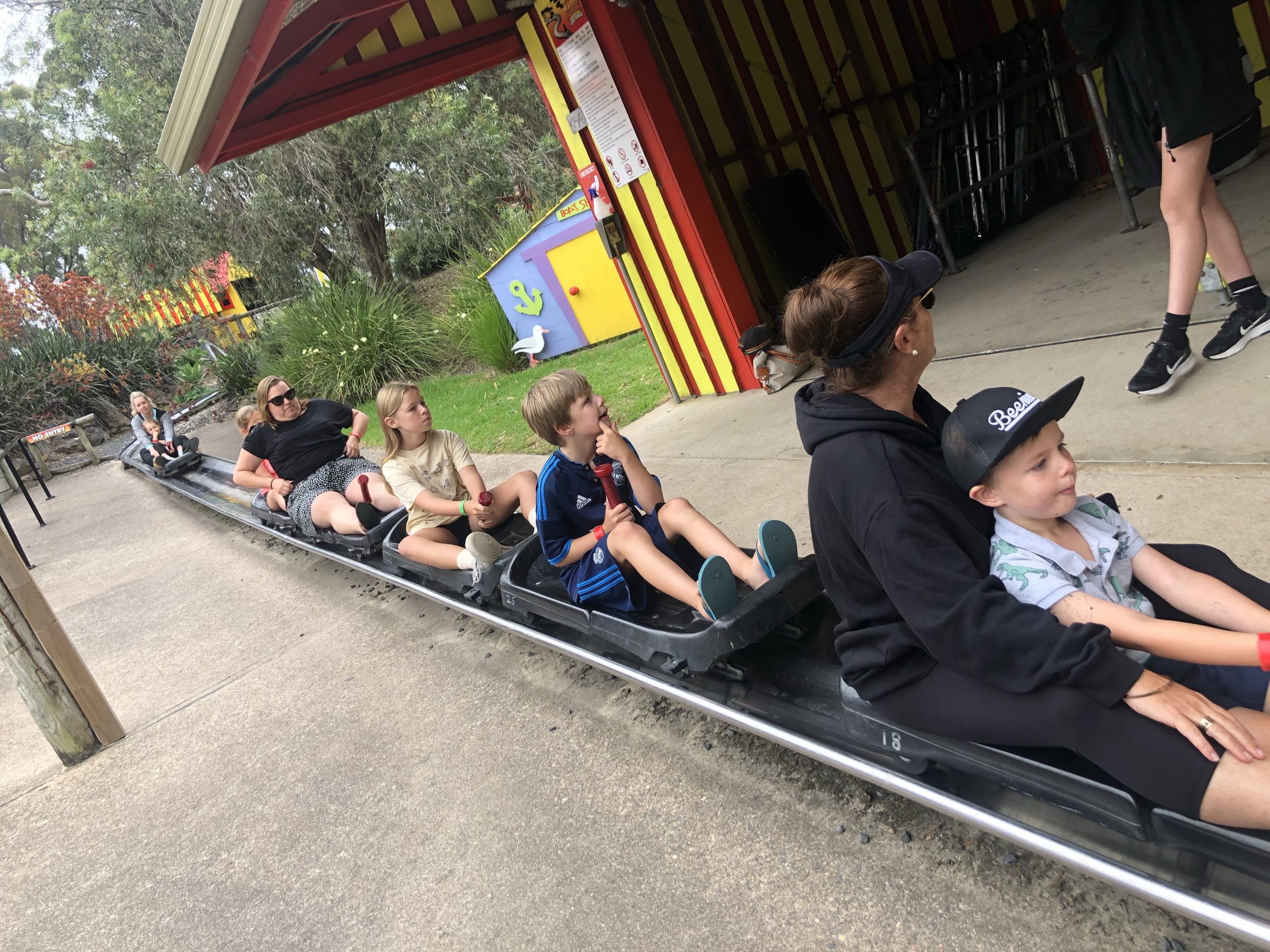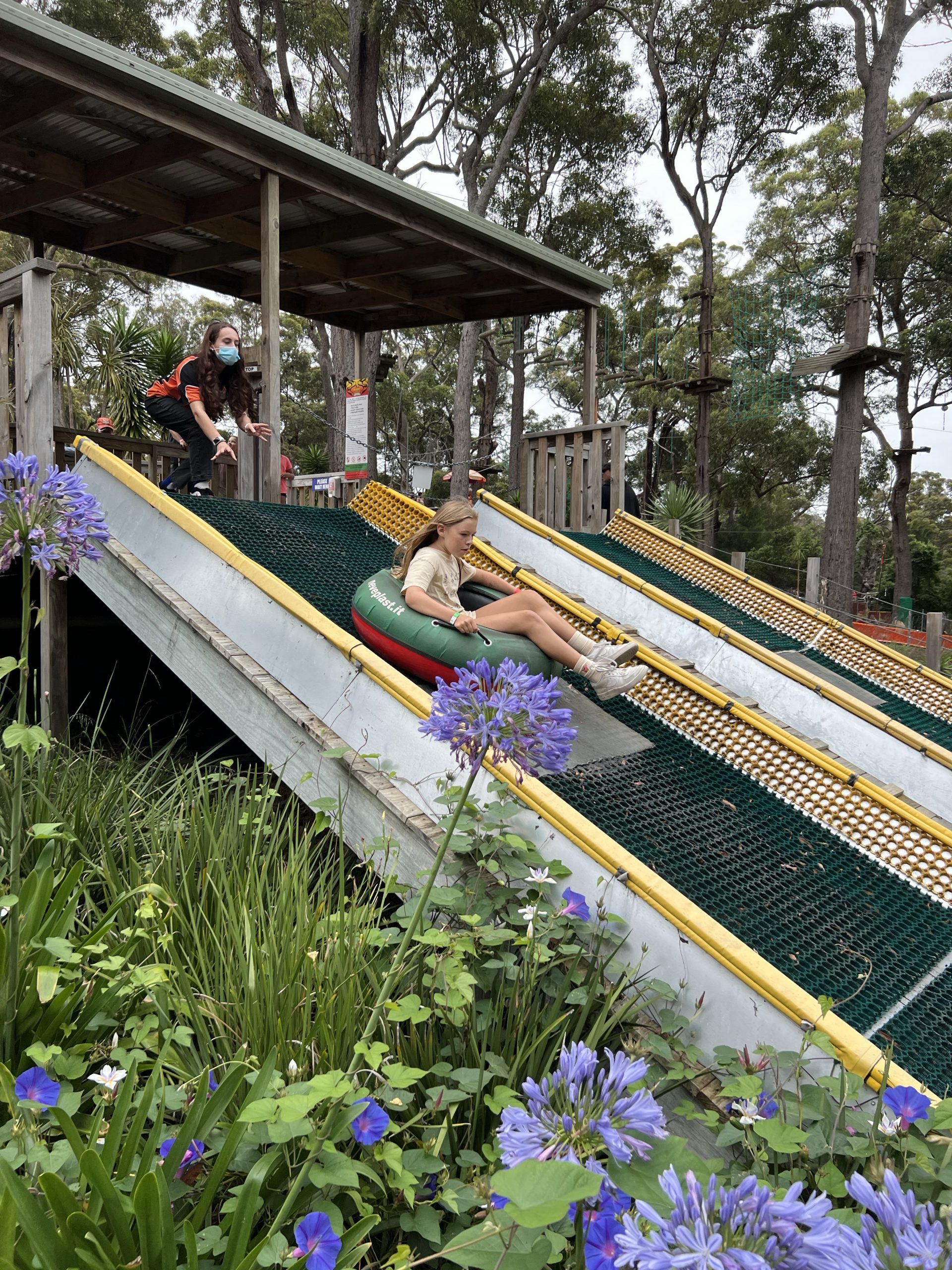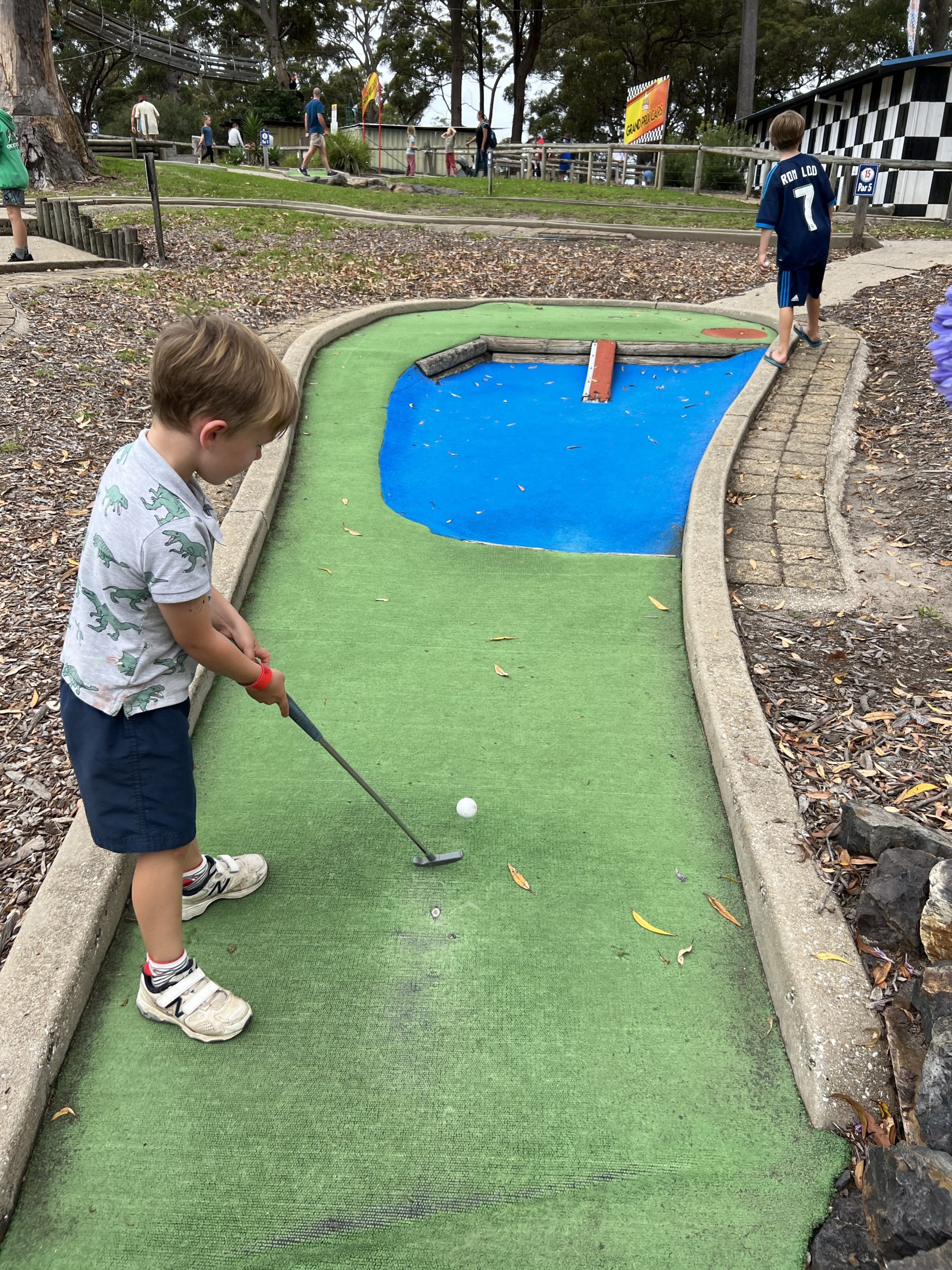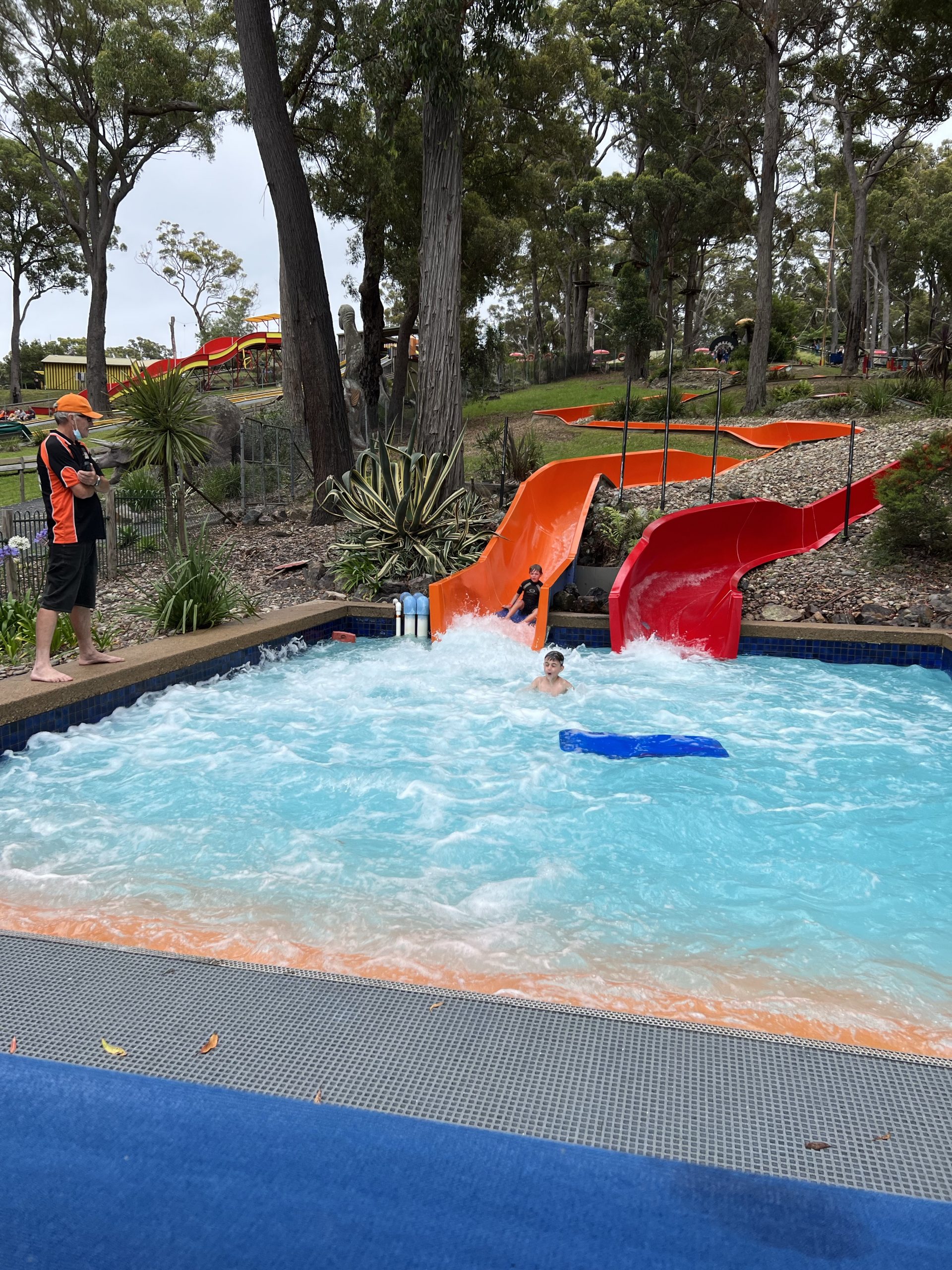 CANBERRA ALPACA FARMSTAY
After a few days in Merimbula we drove inland over Brown Mountain, across the Monaro Plains to Cooma and onto a farm stay just south of Canberra. We arrived at a gorgeous homestead on a large property complete with alpacas, horses, fruit trees, a pizza oven and a lake for canoeing. We spent 2 nights hanging out here and enjoying a slice of country life.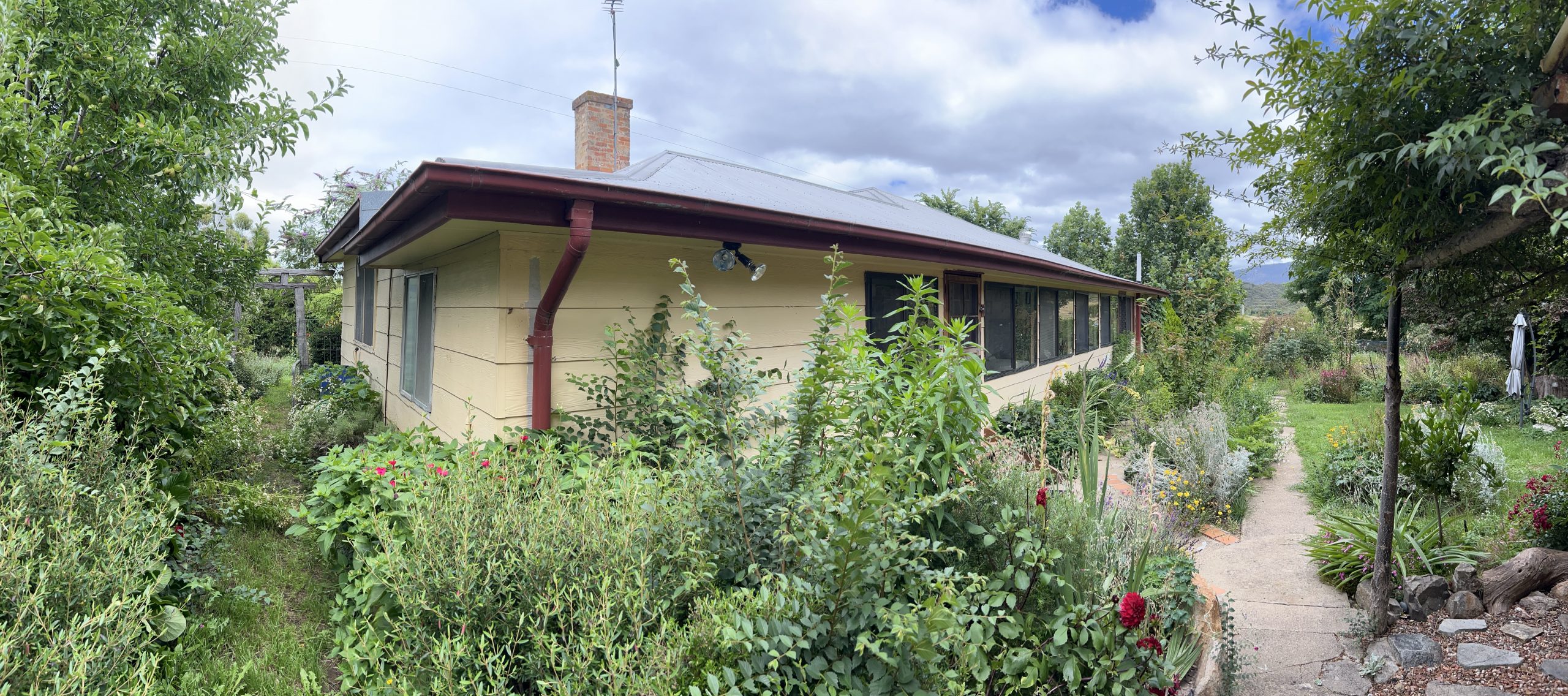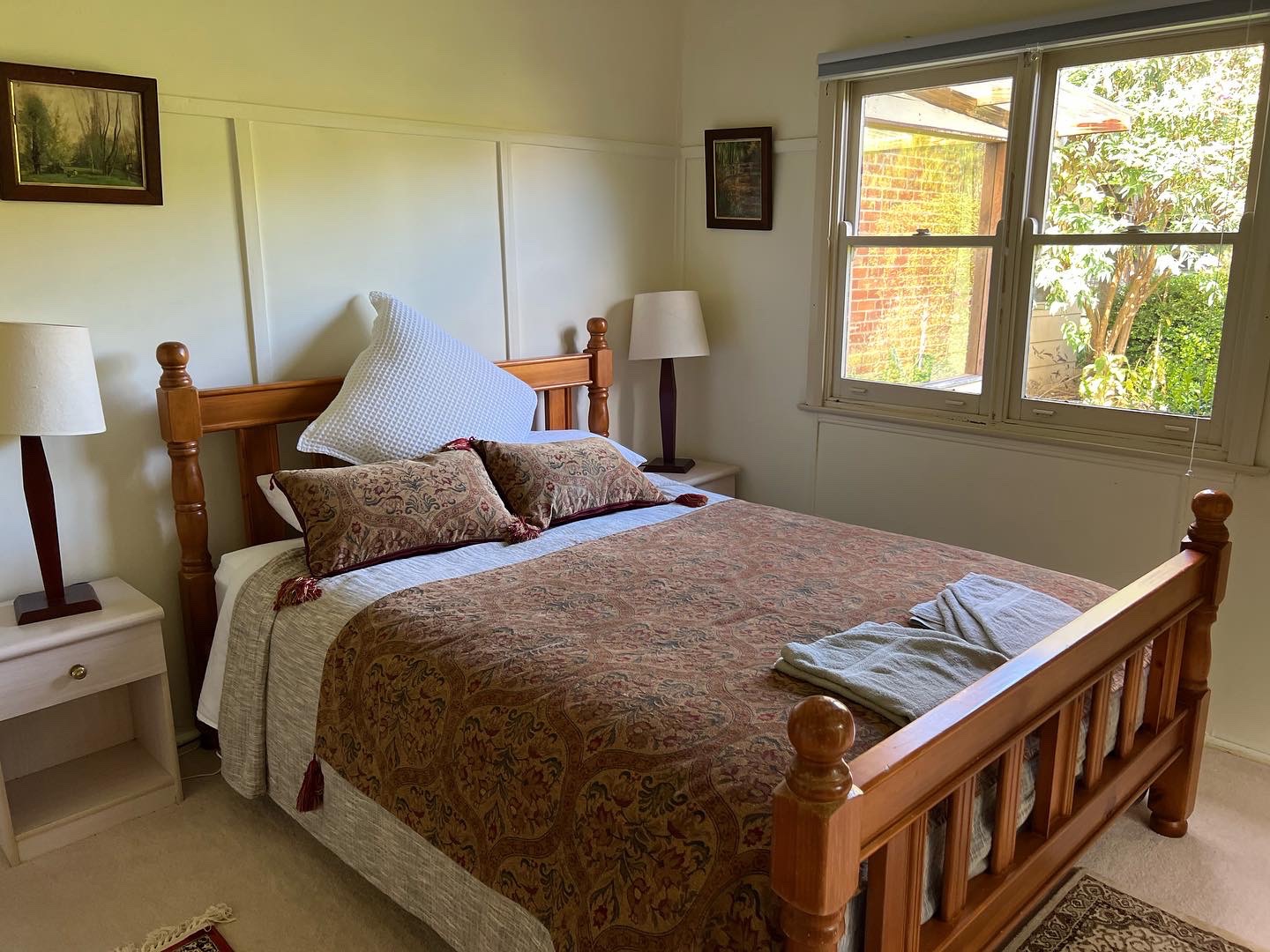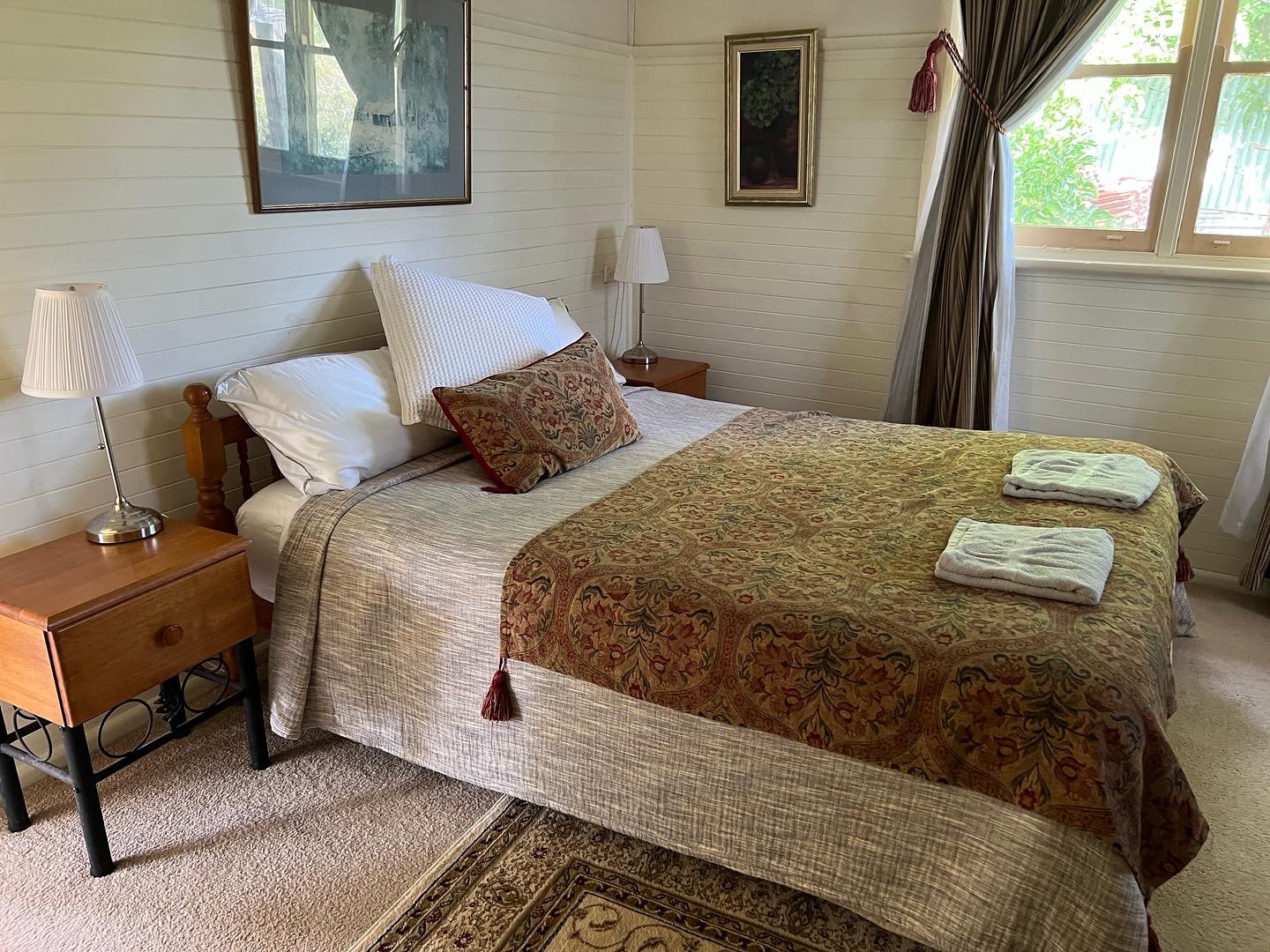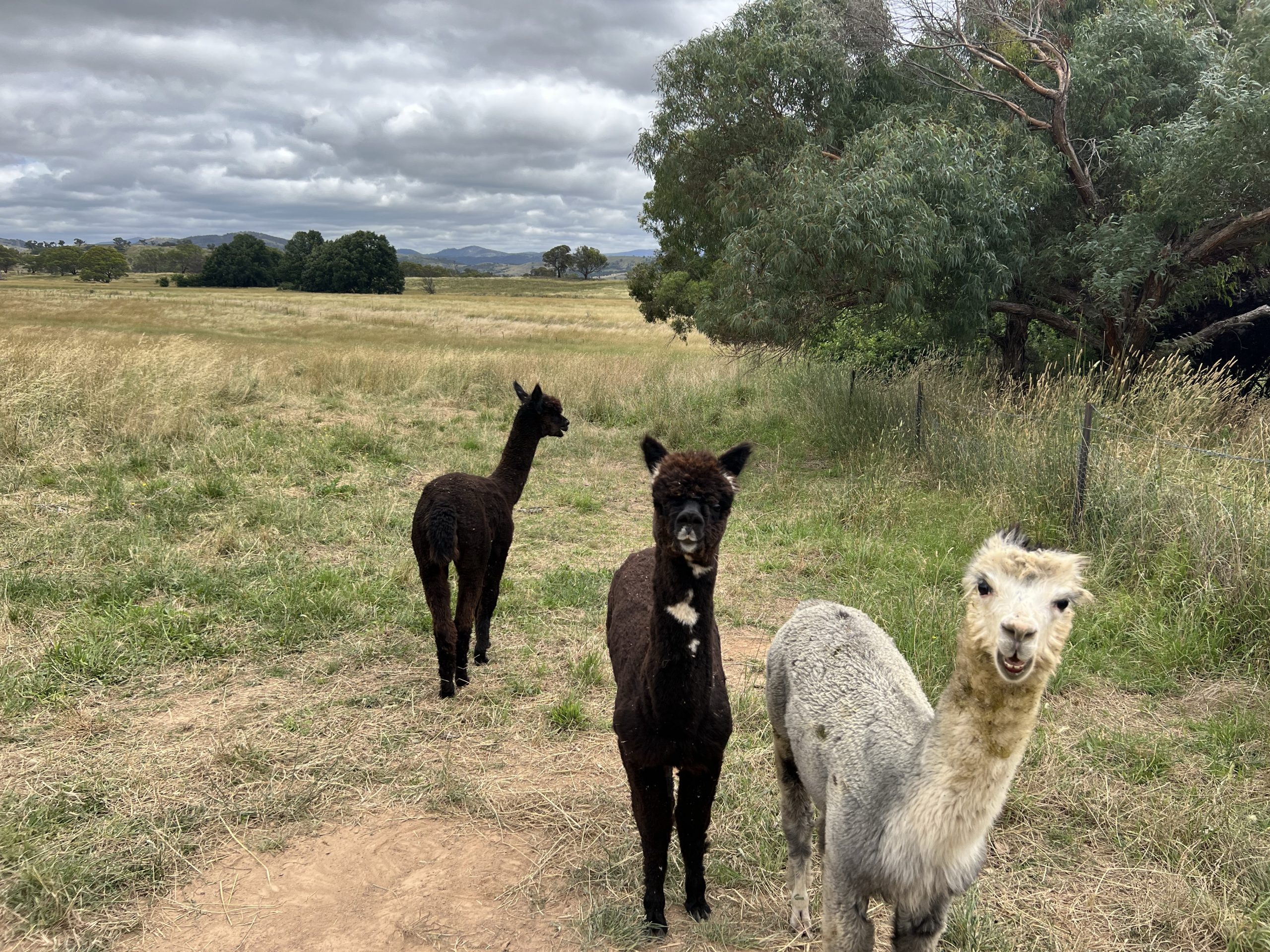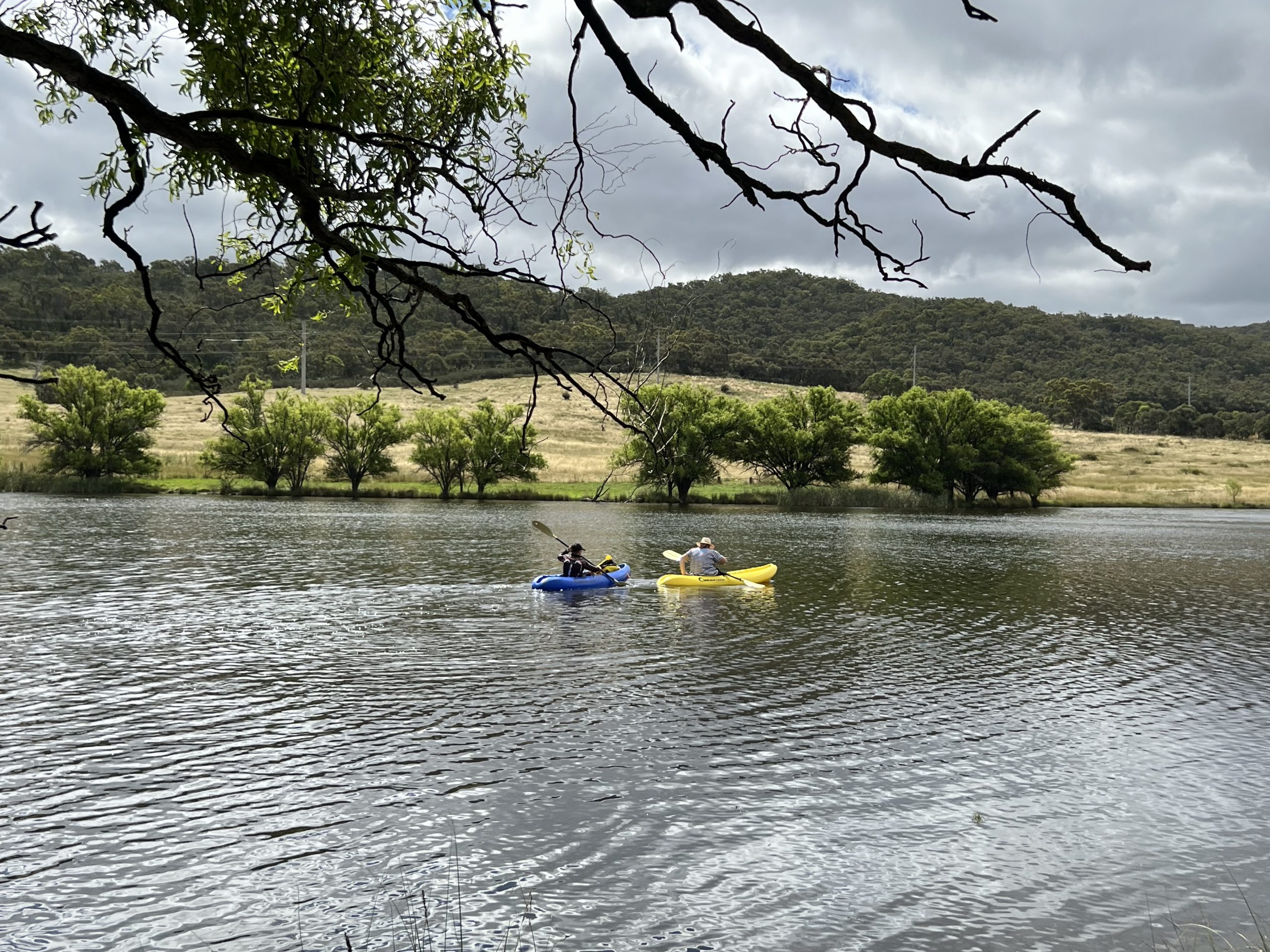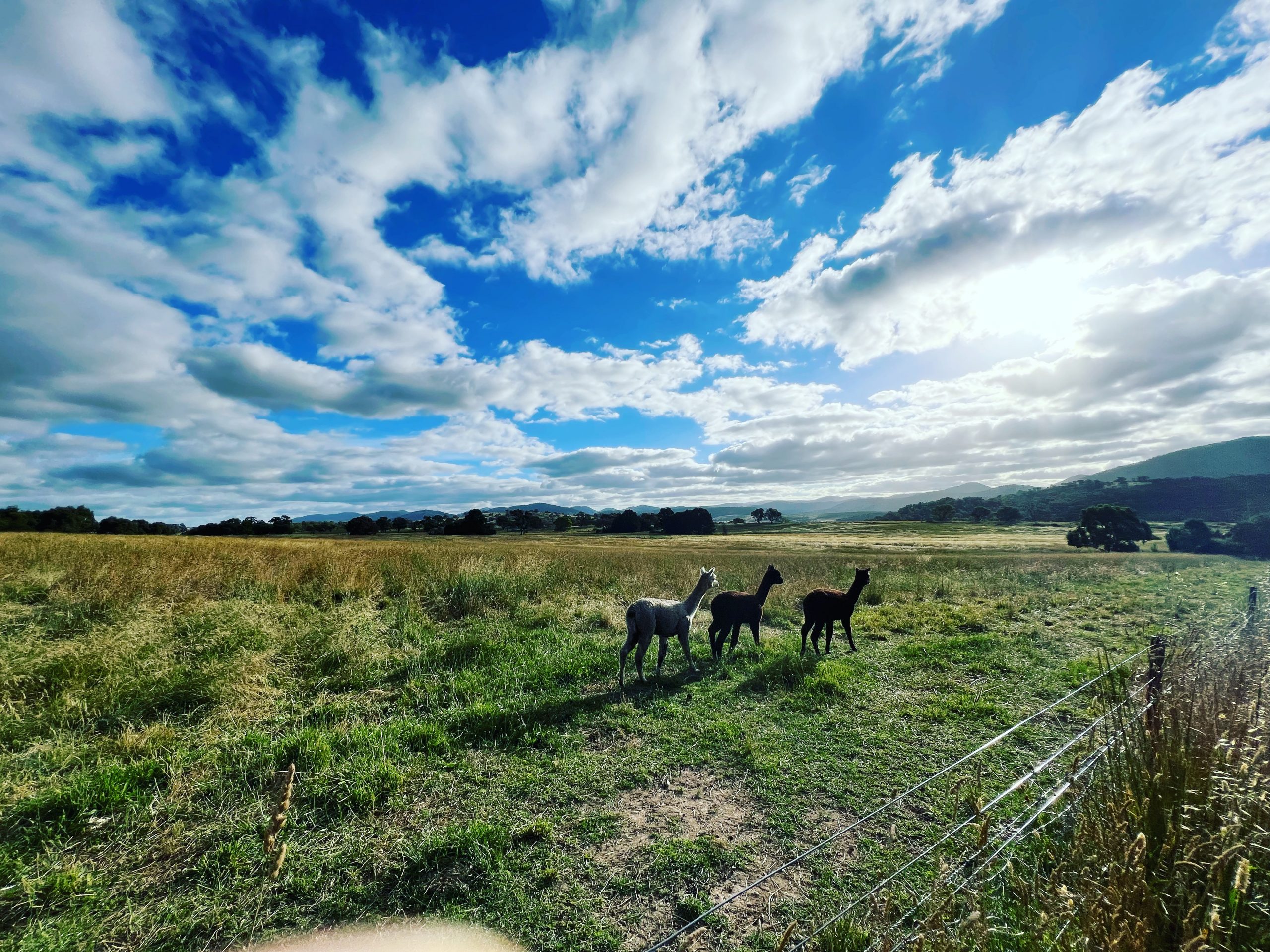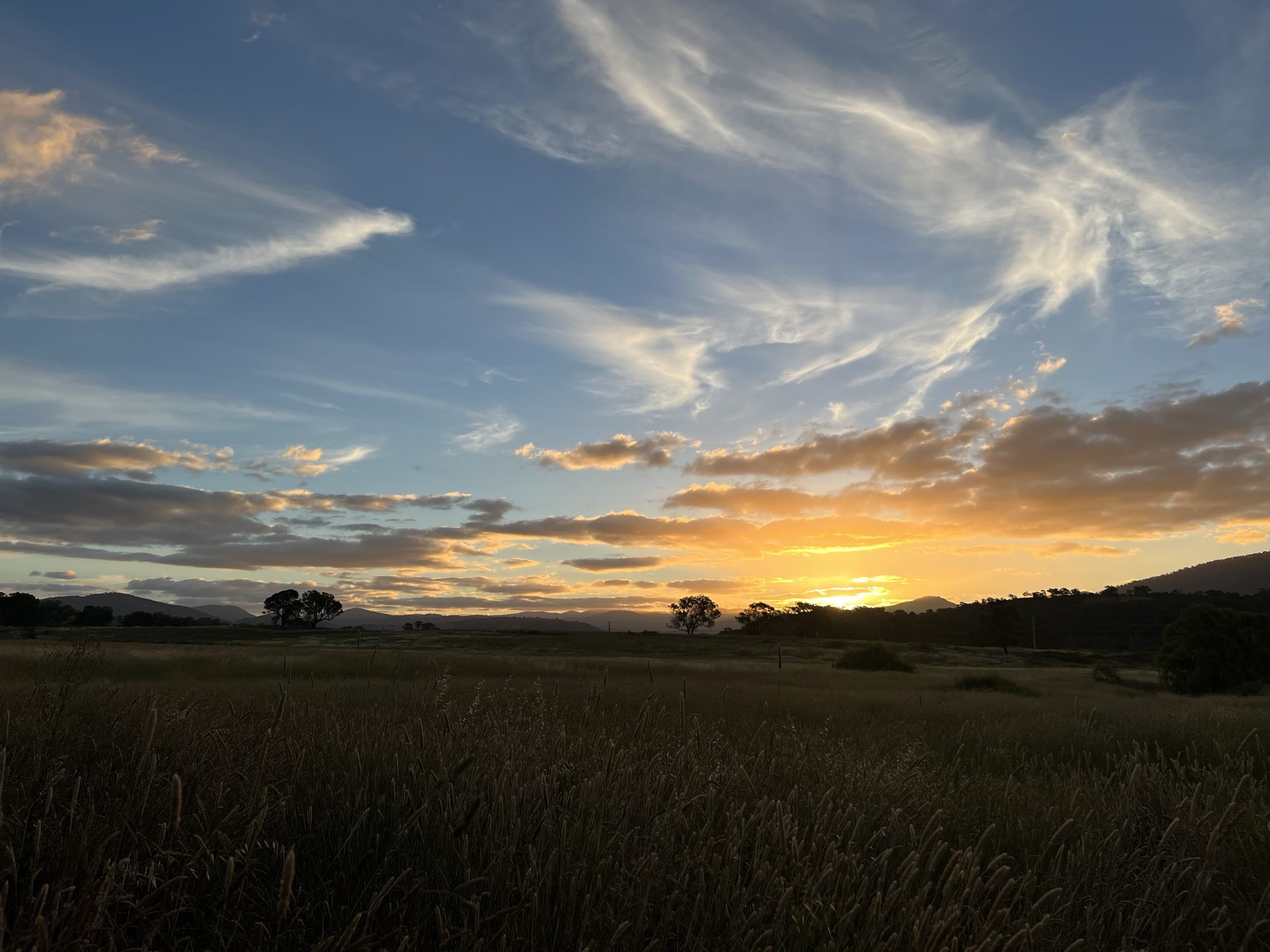 On our last night we were treated to a lovely rural sunset! Our road trip was then nearly over, we headed back to mum's for a night and then back on to Sydney. It was so good to hang out with 4 of my good friends – some I hadn't seen since before COVID!
PITTWATER RSL
Catch ups continued into February when we headed to the newly opened The Deck of Pittwater RSL. Touted for kids during the day and an adults only venue at night, they have repurposed an outdoor area of the RSL. It was okay, but very hot outside with limited food and drinks. We then headed inside to the bistro for dinner.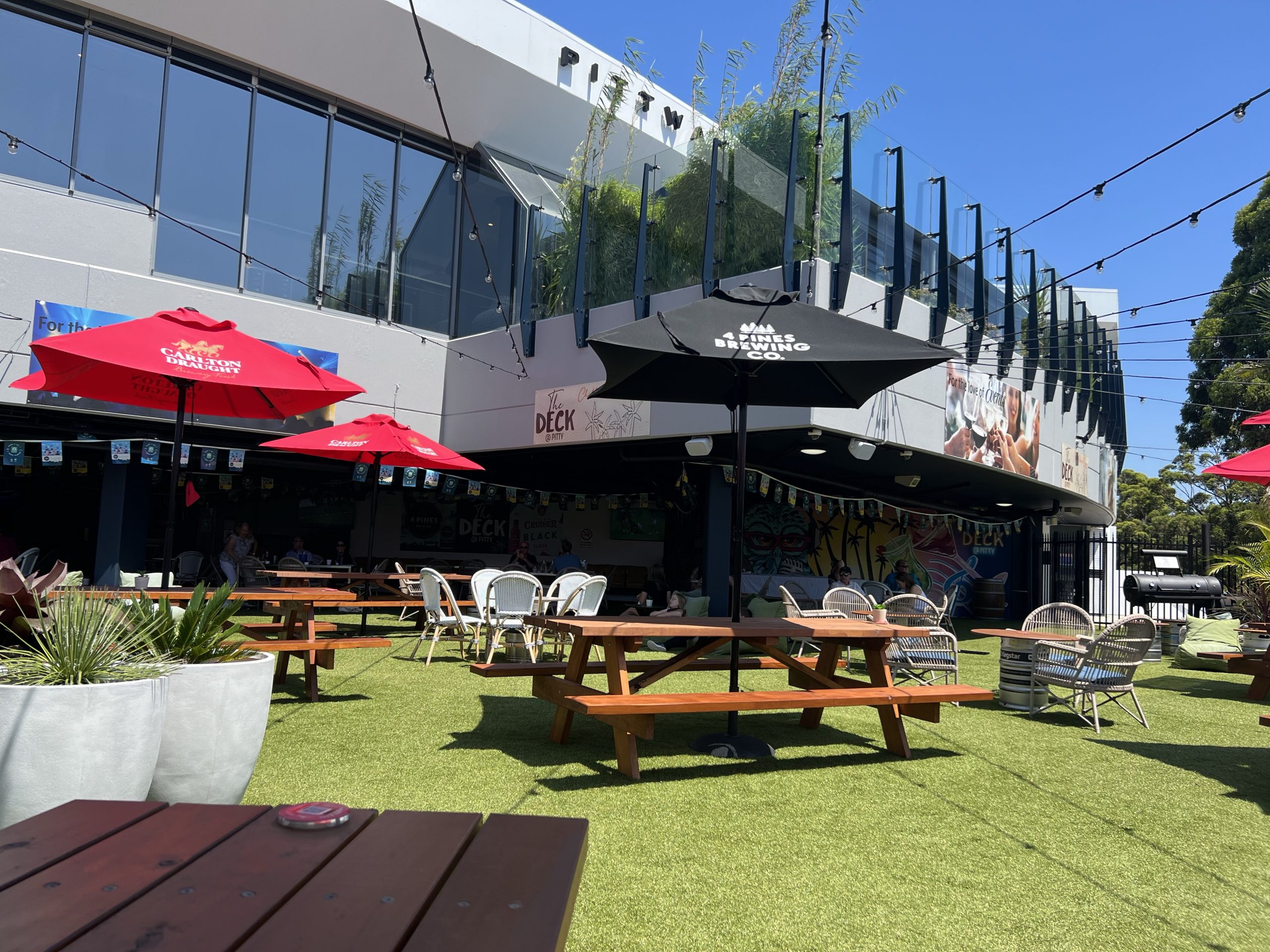 LUNCH AT THE VERANDAH, BEECROFT
Another catch up post COVID happened with a group of friends at The Verandah, Beecroft. This bowling club restaurant has had a swanky makeover and we enjoyed a long lunch. It turned into a very long lunch as they forgot half our meals and drinks! I think I would give them another chance – the menu looked good and there was a good mix of outdoor and indoor tables. They even had entertainment for the kids – not that the six of us brought any – a ladies only lunch treat for my mum friends!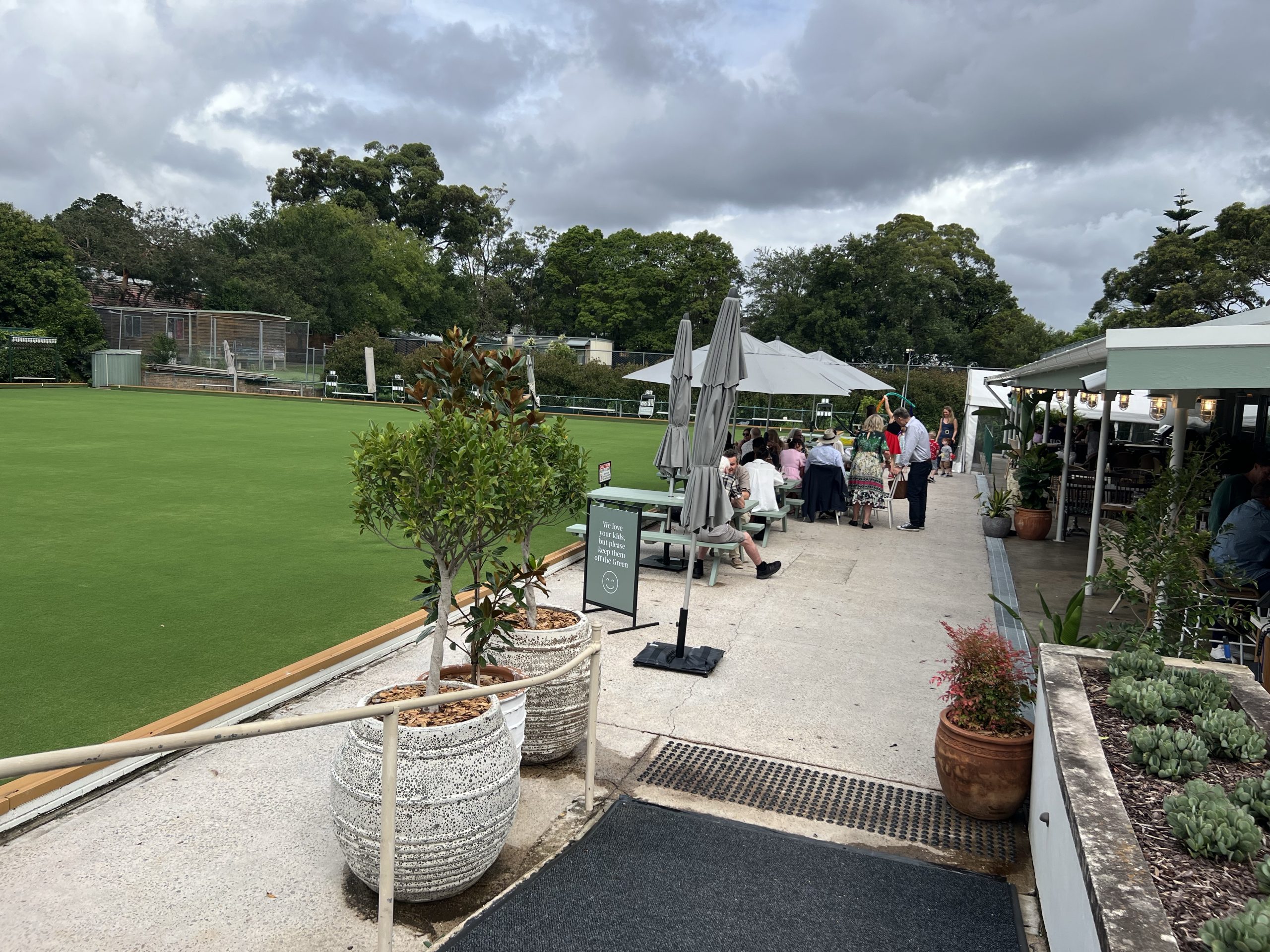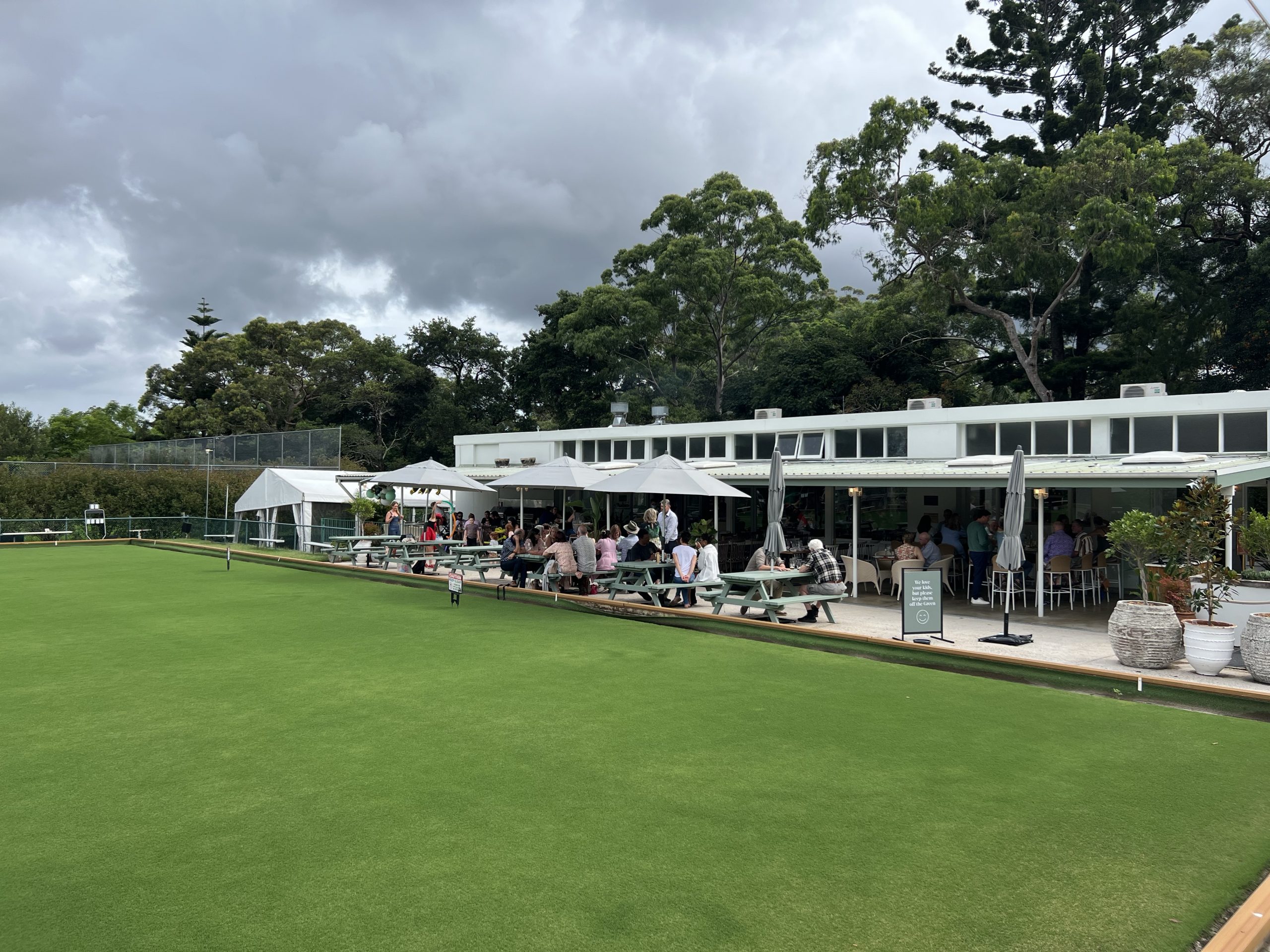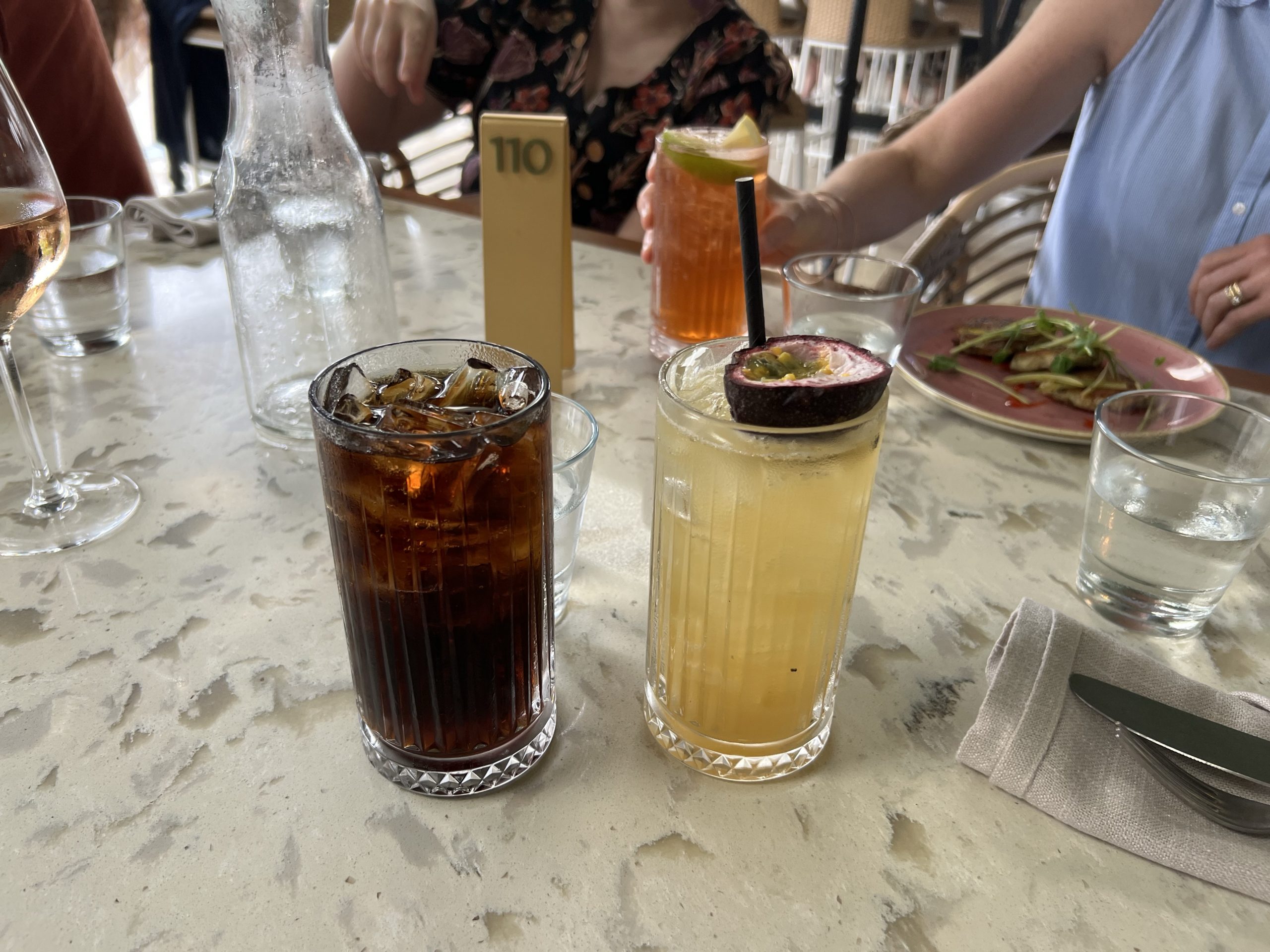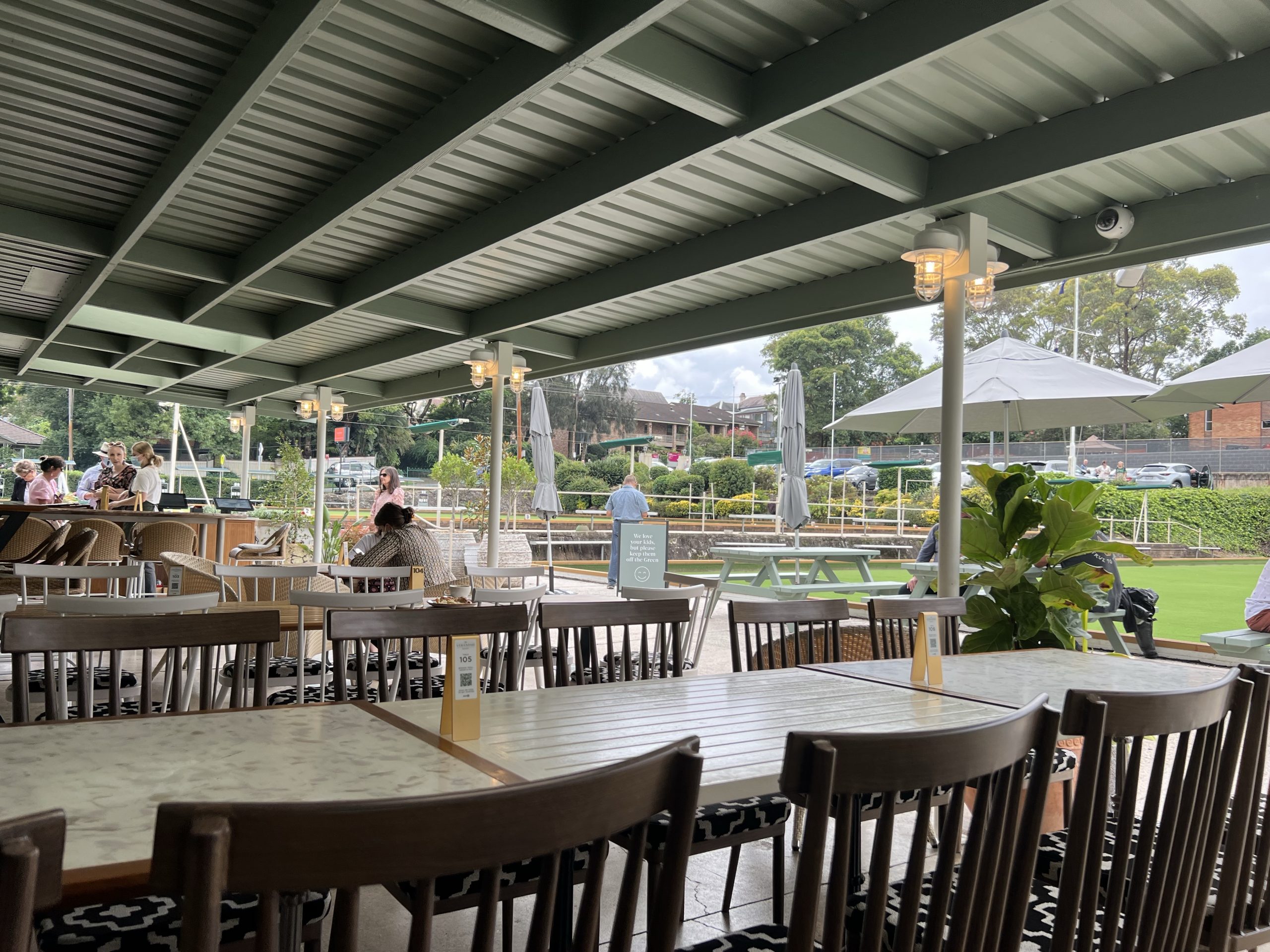 So that was the start of the year! Here's hoping the rest of 2022 is lockdown and COVID free… (spoiler alert – COVID got me in April). See you for the March and April monthly recap. Read about the rest of my monthly adventures here.
---
---