MONTHLY RECAP – JANUARY AND FEBRUARY, 2021
A recap of my adventures in the months of January and February, 2021
Happy New Year! Well, it's a new year, but the same old Covid story. I began the year in lockdown, on holidays, resting, grieving and getting over the s***storm that was 2020. A much needed rest, I welcomed lockdown as a time to not have to be anywhere or see anyone. It was three weeks long, the first two weeks were great, then by the third week I was itching for variety again, and the lifting of lockdown was welcomed. I then finished school holidays and began working at a new school, only 25 minutes from home, not the usual 75 minutes of the last three years!
Read on for some of my lockdown and end of summer adventures.
LOCKDOWN ACTIVITIES
Once I felt like I had some energy to leave the house and the weather fined up, I headed out for some 'outdoor recreation' – one of our only sanctioned lockdown activities. I felt priviledged to have a forced lockdown on the Northern Beaches, and unlike other summers, us locals had it all to ourselves!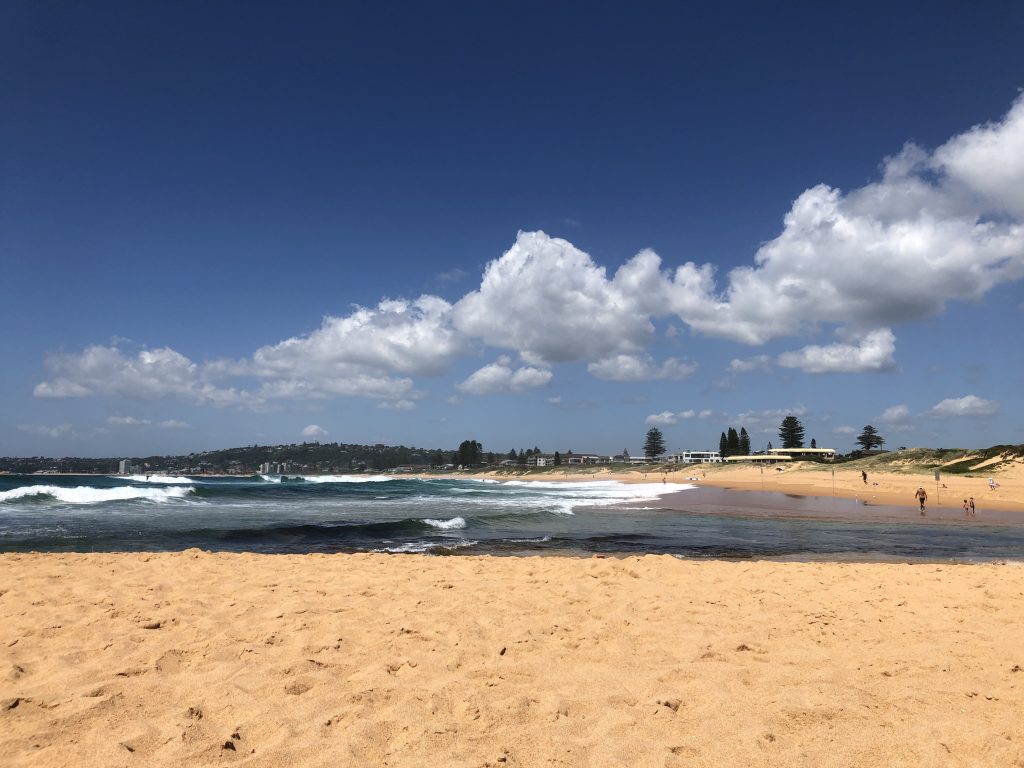 I had one good friend in the lockdown zone so we often met at Narrabeen Lake with her three kids to swim and catch up, socially distanced of course! Going to the beach was one of the only things families could do to get their kids out of the house, so the three times I visited Narrabeen during lockdown it was busy.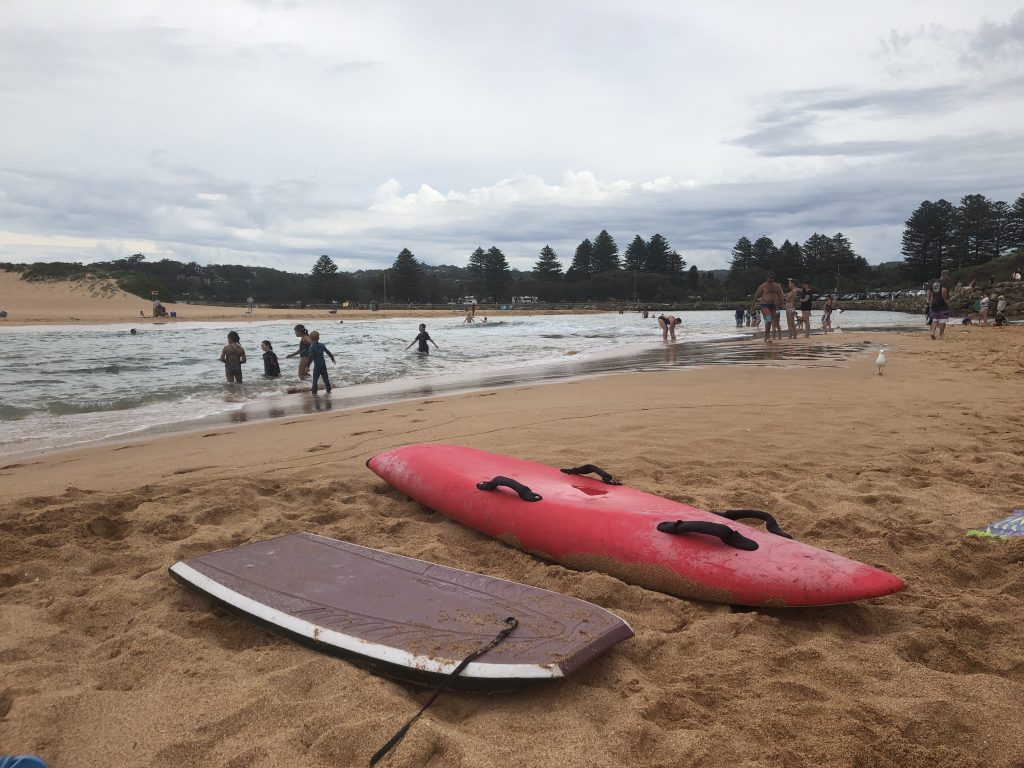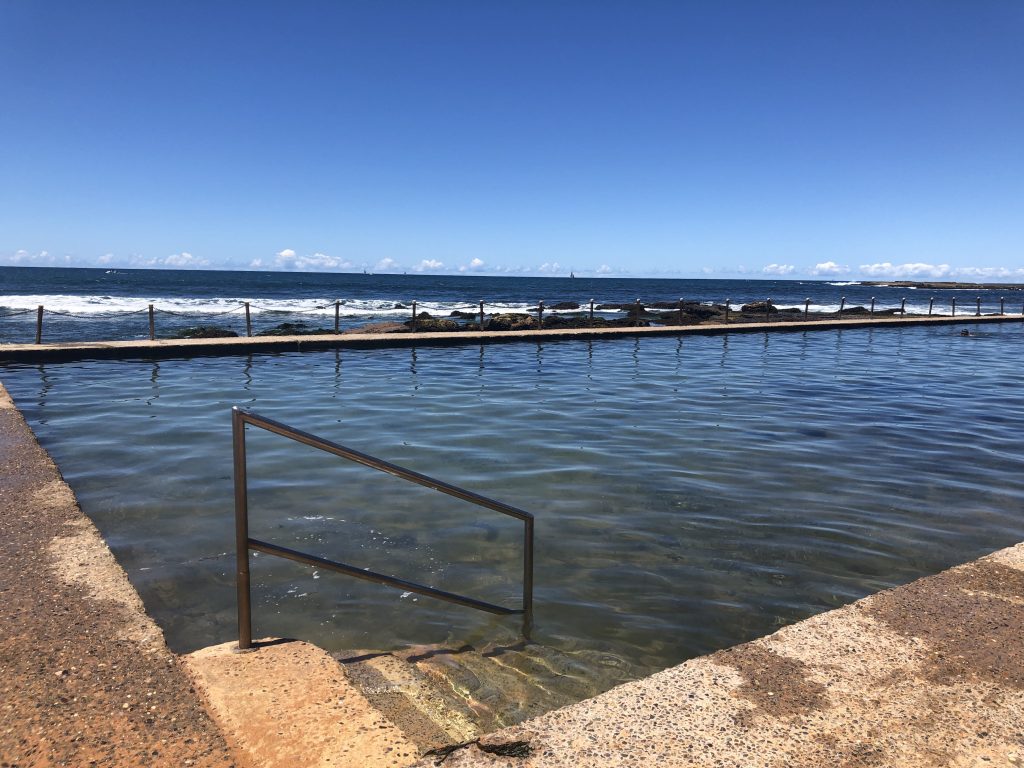 On the last day of lockdown I had a wonderful swim in the Newport Beach pool, a long 50m natural rock pool that runs parallel to the surf. The recent storms have eroded a lot of the sand, leaving many rocks exposed, both in and out of the pool!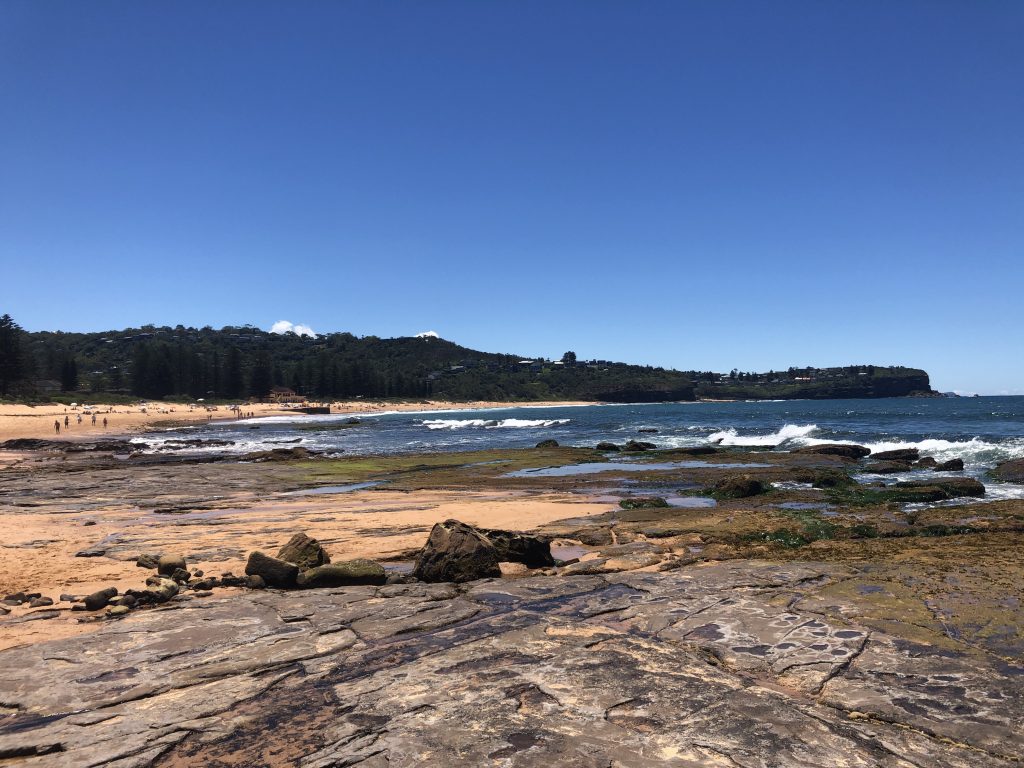 Of course I spent a few days in and out of lockdown at my local beach, Mona Vale. I split my time between the pool and Basin Beach. When the conditions are just right at the Basin, it's just magical for swimming.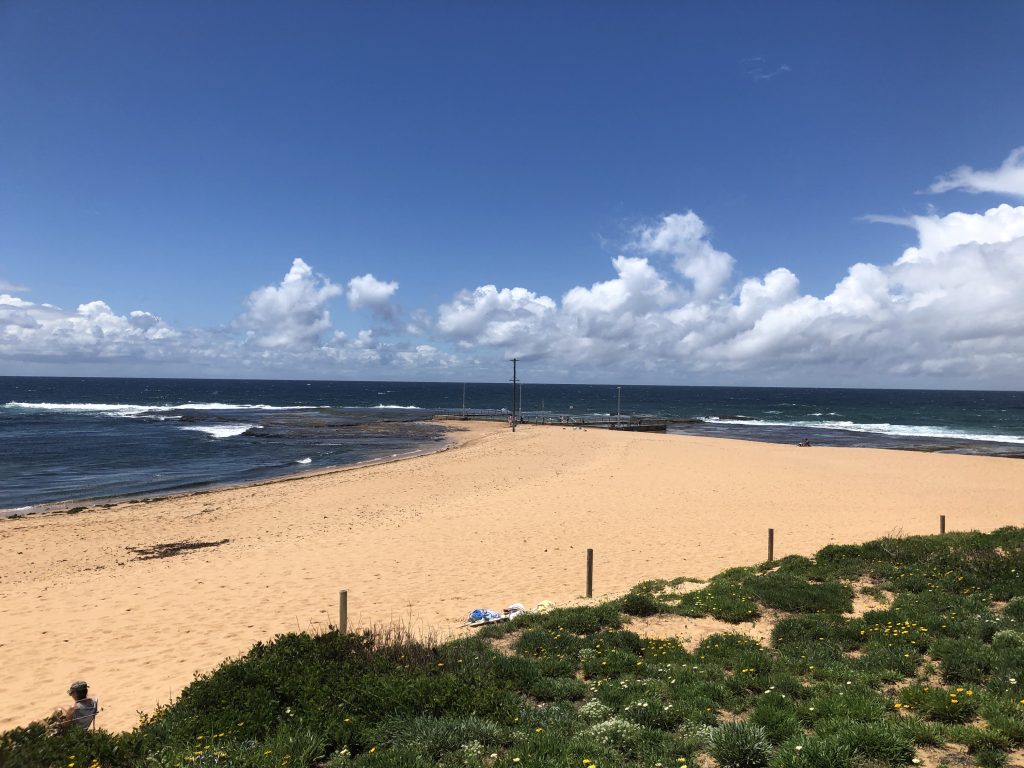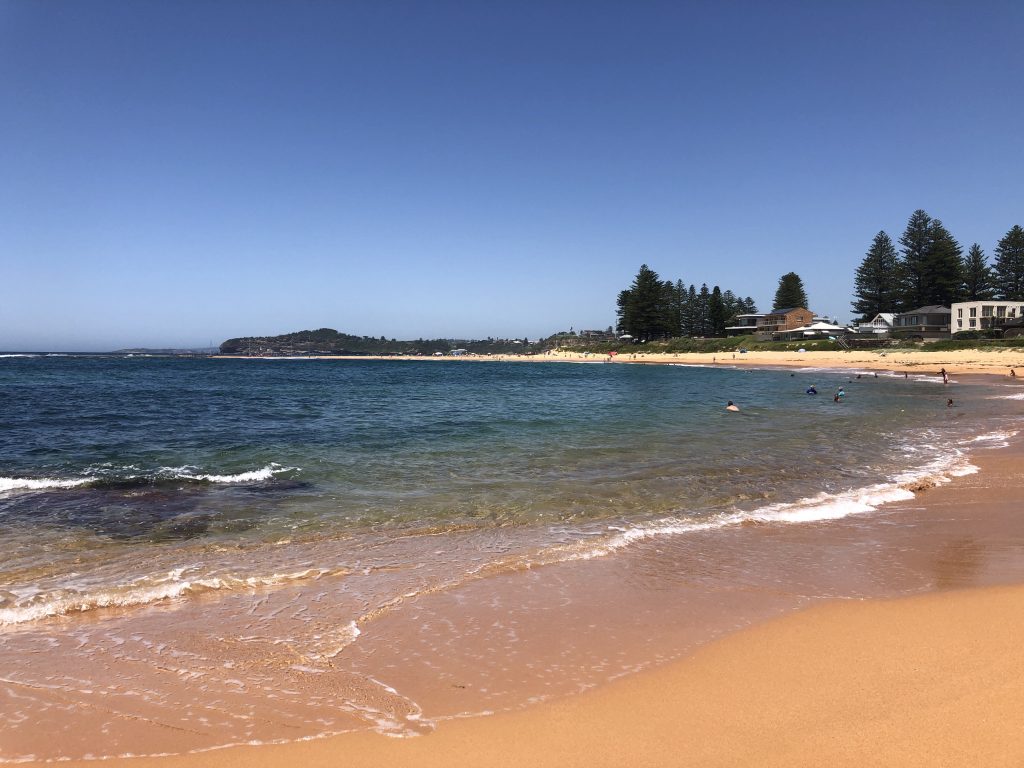 I completed a few summertime walks around the local area, including the western shore of Narrabeen Lagoon, on the newly finished boardwalks.
CHUCH POINT LUNCH
Once lockdown ended my mum was able to visit and we went to lunch at Church Point at the Waterfront Cafe and General Store with my aunty and cousin. I booked ahead, even though it was a weekday, and we got the best table right in the corner over the water!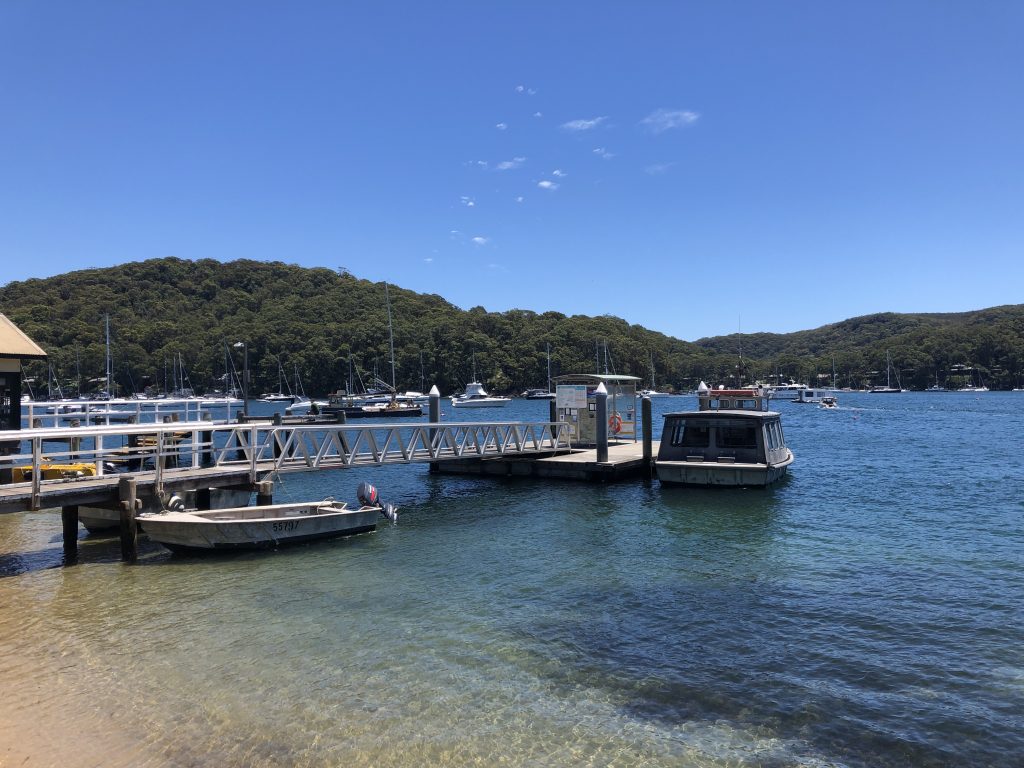 Such a glorious day, with the water glistening at Church Point. The food and drinks were great too.
We had to have dessert, after they brought out the metre long dessert tasting plate bread board!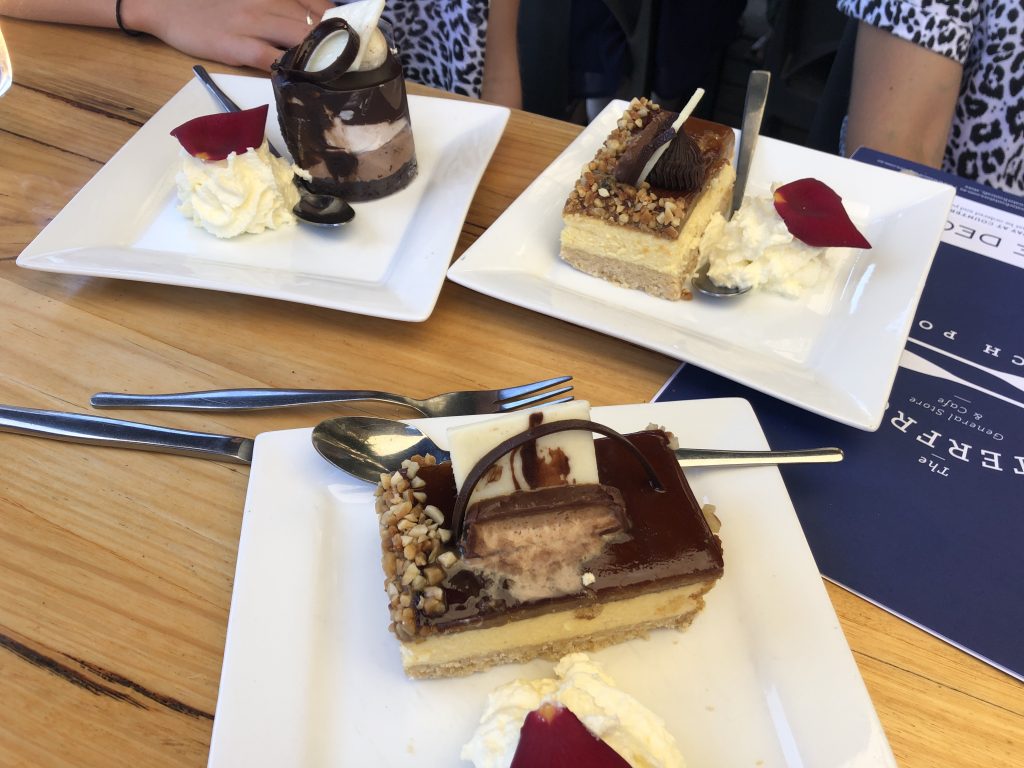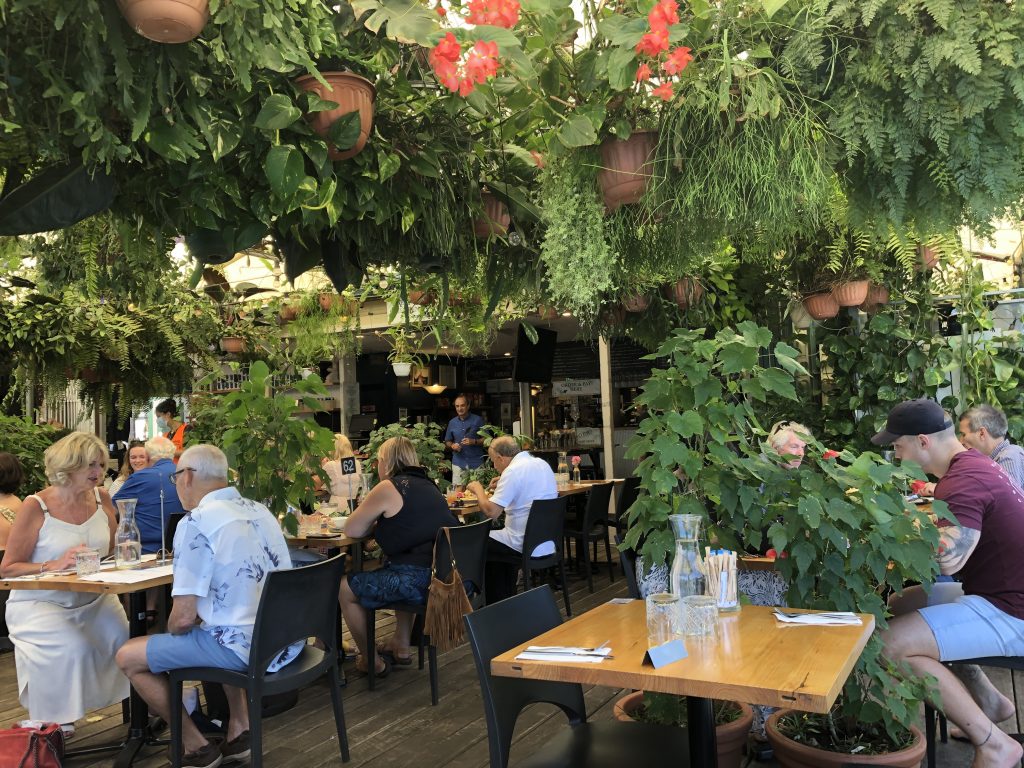 CHECKING IN AT MOLYMOOK
I went and visited my parent's house down at Mollymook (correction, my mum's house – but it's too surreal to say that and not mention my dad). It was nice to have some time with mum and just 'be' – just to exist after the stressfulness that was the end of 2020. We walked along the beach, had wines at the golf club, shopped in town and went out for lunch. It's amazing how much you take for granted when a close one's death and forced lockdown take things away from you. So grateful for every day.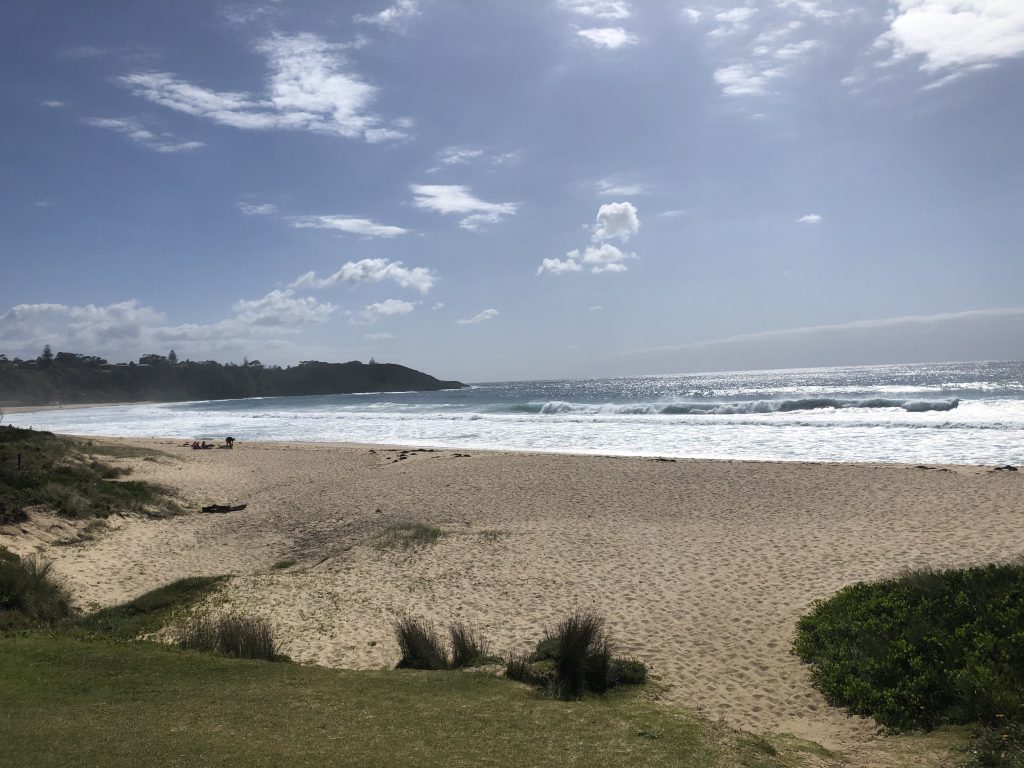 We walked along the footpath that takes you to the south end of Mollymook Beach, perfect for families. The sand is much lighter and softer than the sand of Sydney beaches.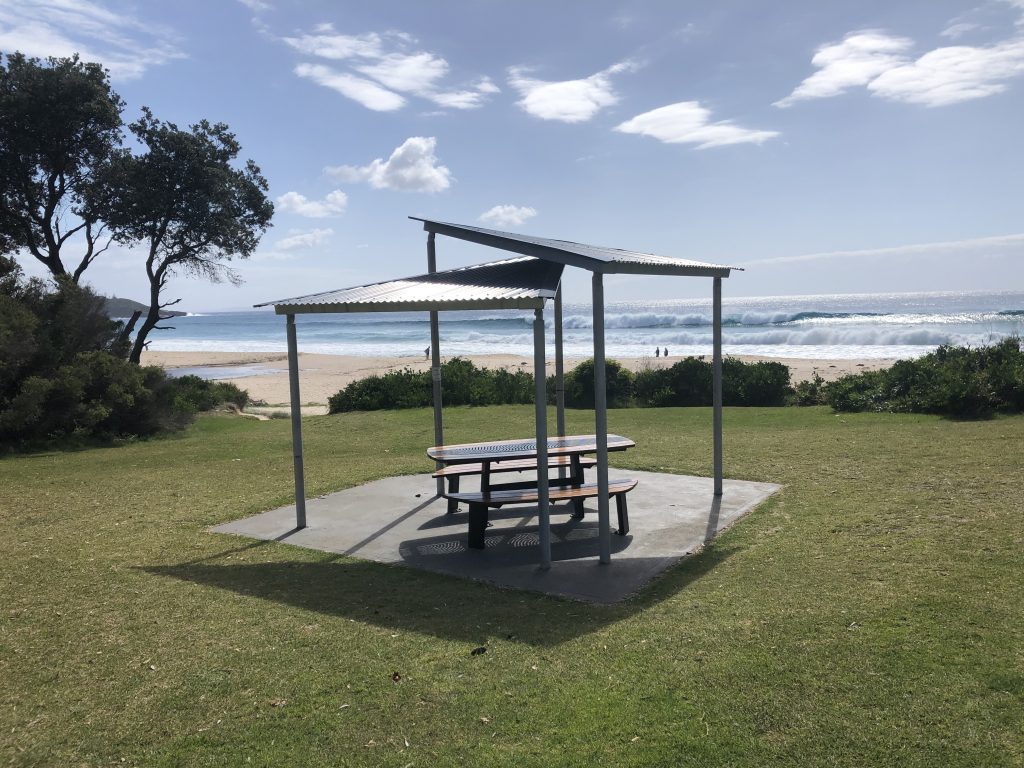 At the end of Mollymook beach is the Mollymook Golf Club, perfectly poised above the sand. We grabbed two wines for under $10!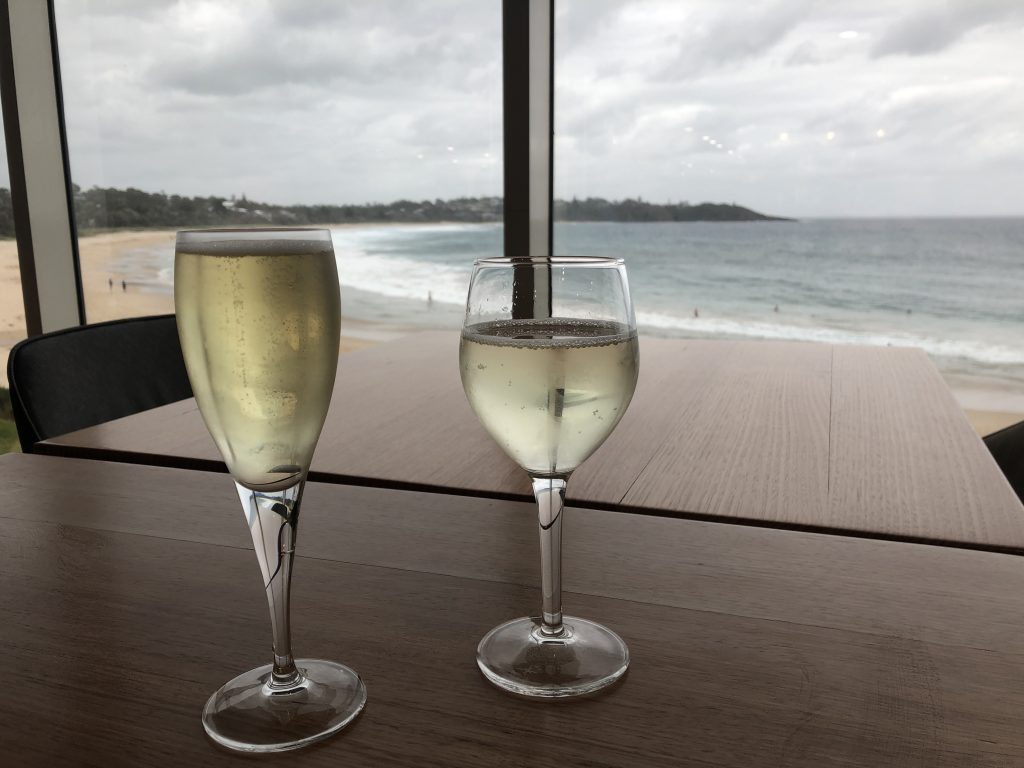 Mum and I had lunch out at a cafe called OceanVibe in Ulladulla. This location has had a few name changes over the years, but it's prime location overlooking Ulladulla harbour with outdoor seating makes it a favourite. The menu looked good, I enjoyed the loaded fries!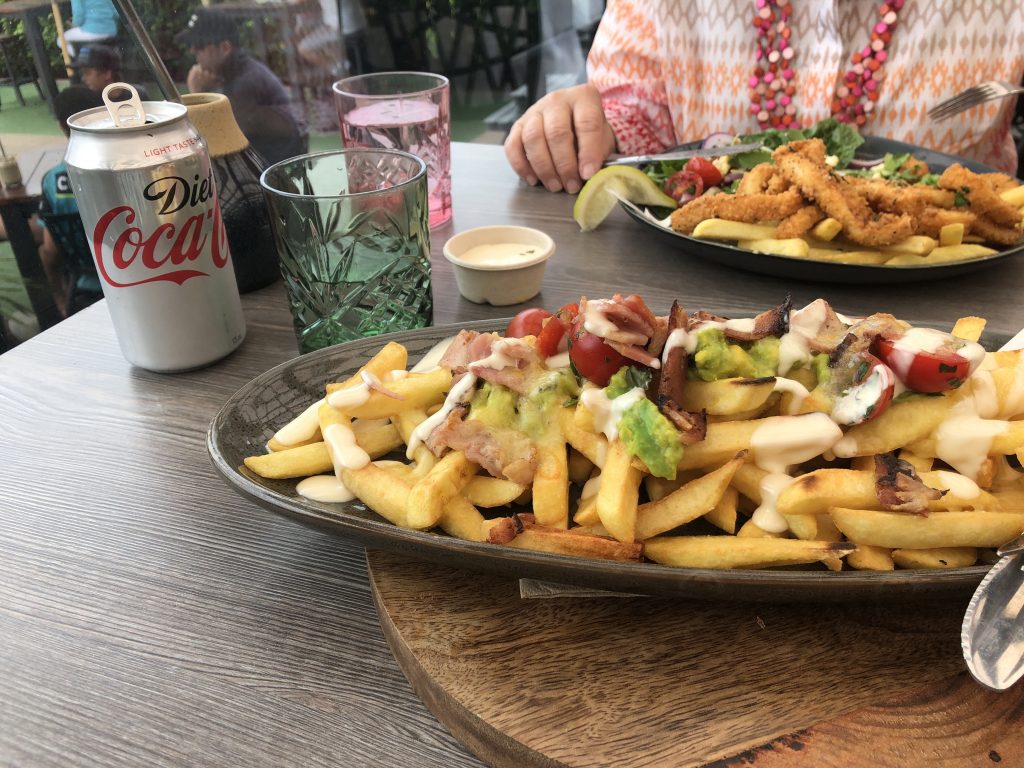 THE ROCKS, SYDNEY
Seeing it was January, it was time for my annual Pancakes at the Rocks breakfast. After banana pancakes we wandered around The Rocks, checking out the markets, cafes and outdoor dining. It is so wonderful to see the city coming back to life. I loved the fairy lights with lampshades.


Despite the rain, we were intrigued by The Tea Cosy, a tea room that serves high tea and other goodies, complete with rocking chairs and crocheted blankets! Next time.


NARRABEEN SUNSETS
We sure have had a lot of rain this year! One evening while I went for dinner at Narrabeen, the rain clouds cleared just long enough to see this lovely sunset. I love how it reflected on the water.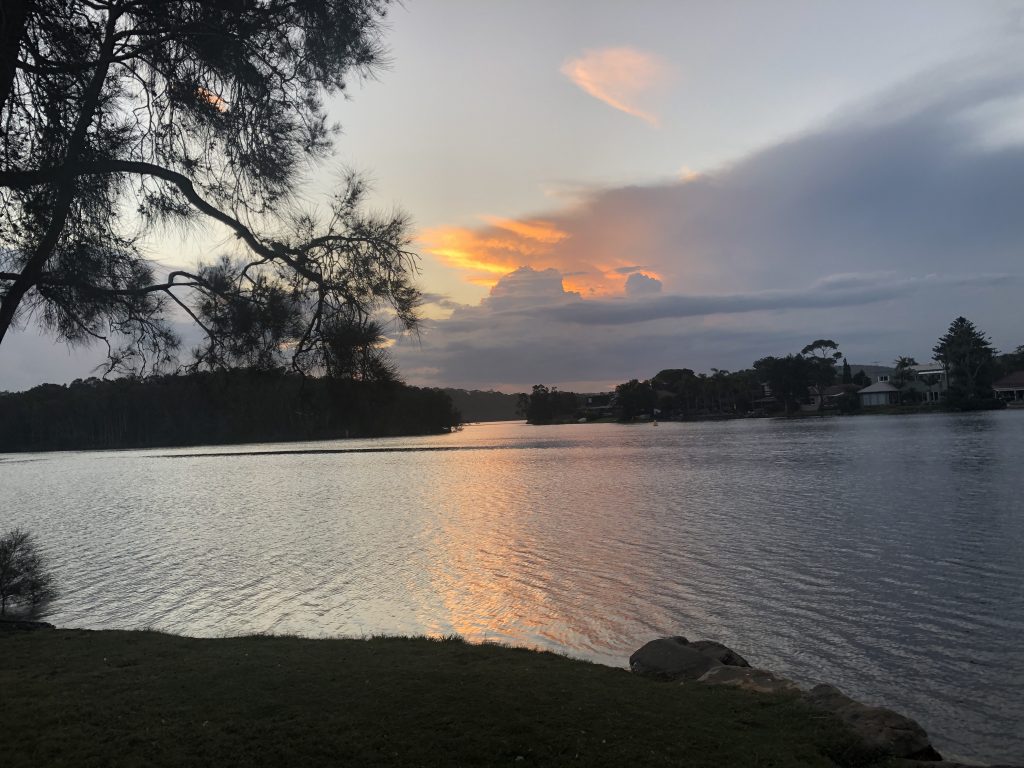 HIGH TEA AT THE HYDRO MAJESTIC
Due to lockdown at the end of last year, I was unable to have a farewell outing with my old work mates. We finally organised to drive up to Medlow Bath in the Upper Blue Mountains to have High Tea at the Hydro Majestic. And majestic it was! Those views!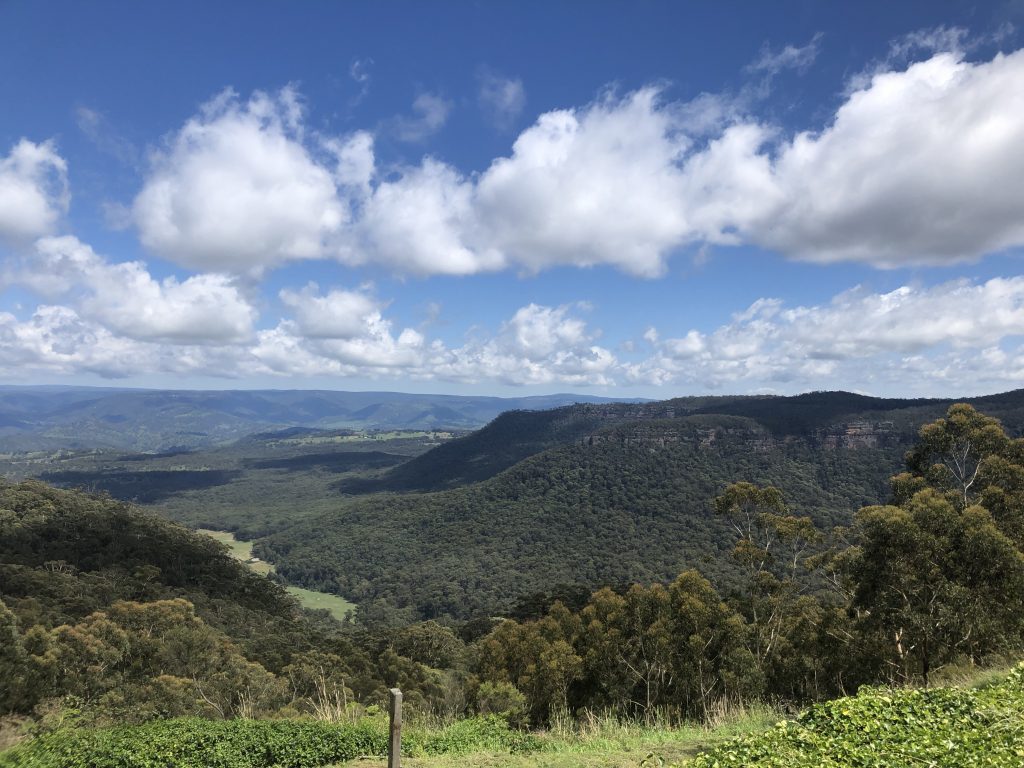 I remember staying at the Hydro Majestic back in the 1980s as a child. It had a weird 70s vibe then, all pink hallways and green velvet couches, with a distinctive 'Faulty Towers' feel. It has since been renovated and the main ballroom now hosts one of the finest High Teas in the Greater Sydney area.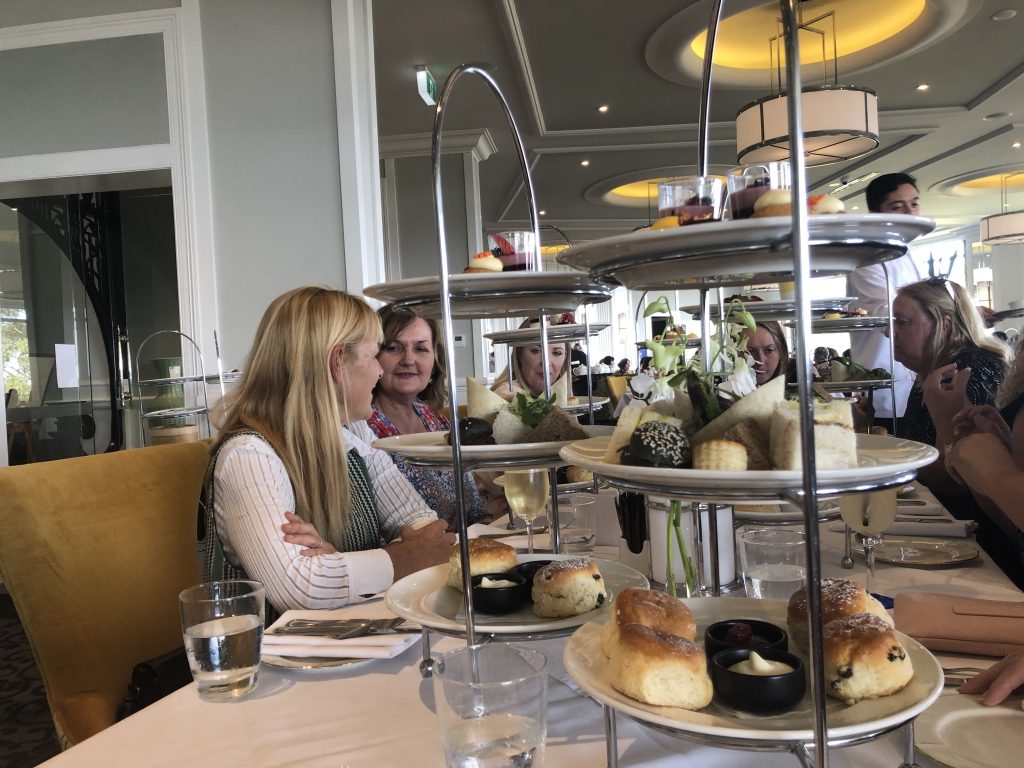 The Hydro Majestic also has a cafe and gift shop, as well as hotel rooms, events and function facilities. It's a great place to stop on a road trip west, even if just to stretch your legs and marvel at the view.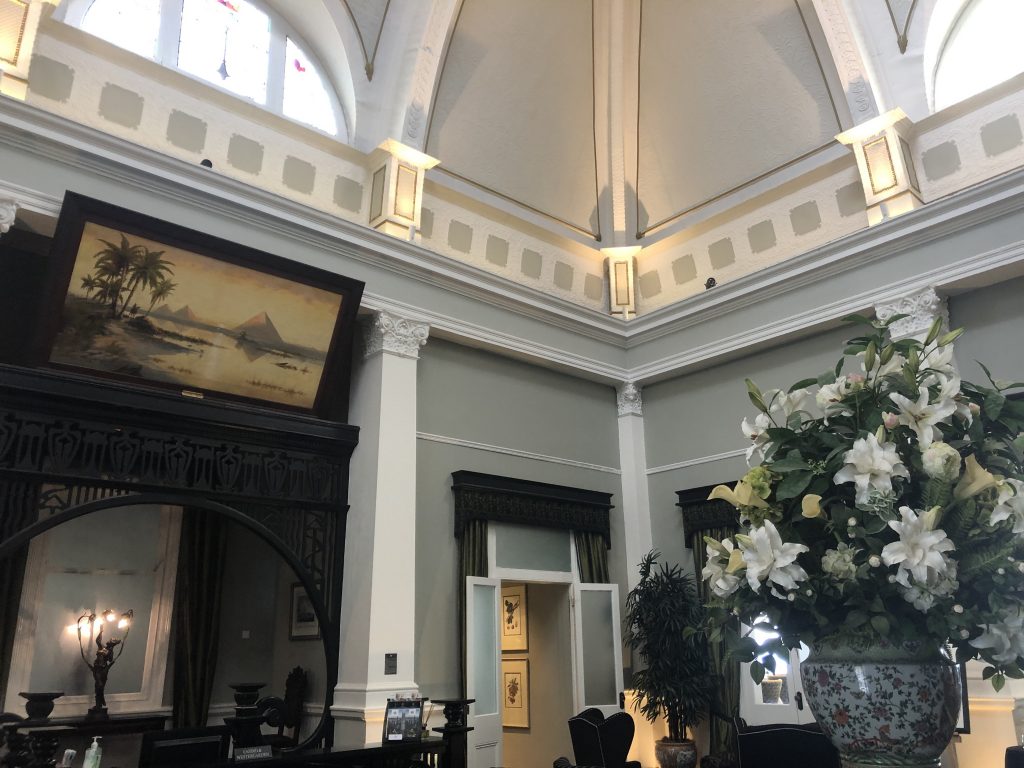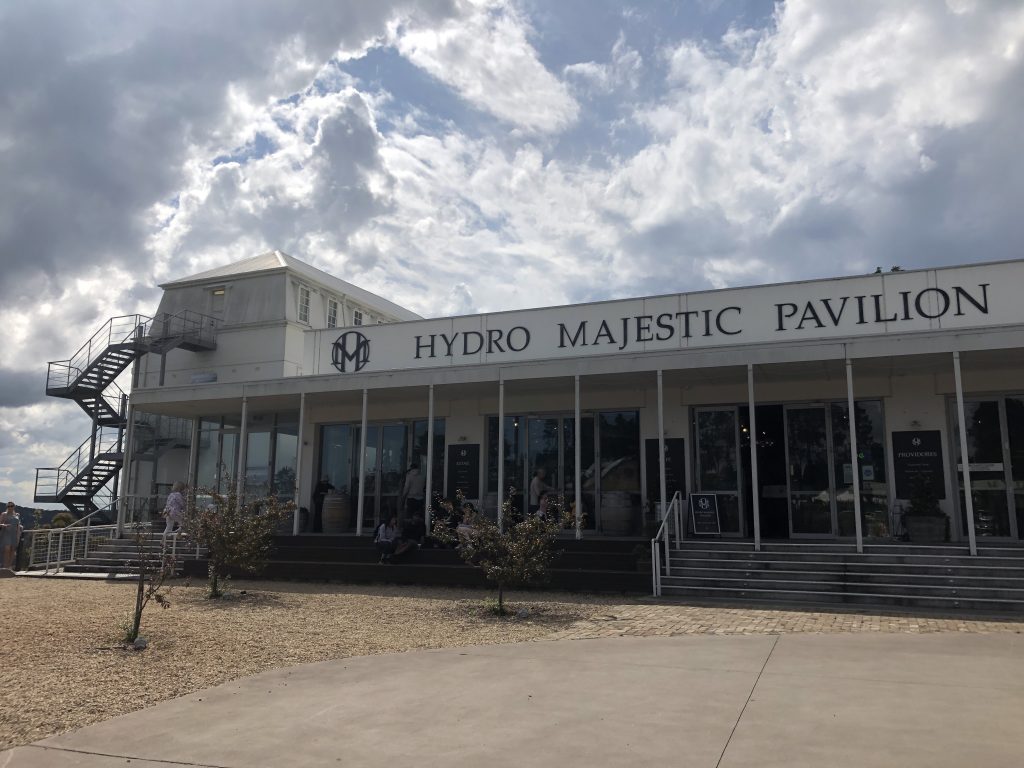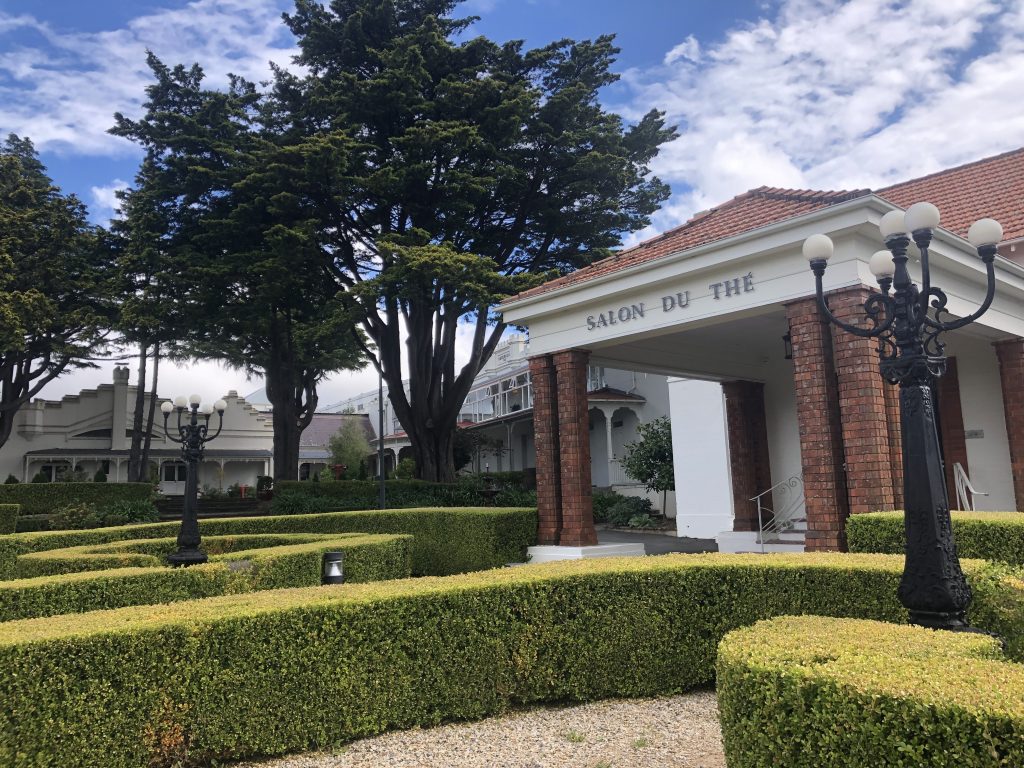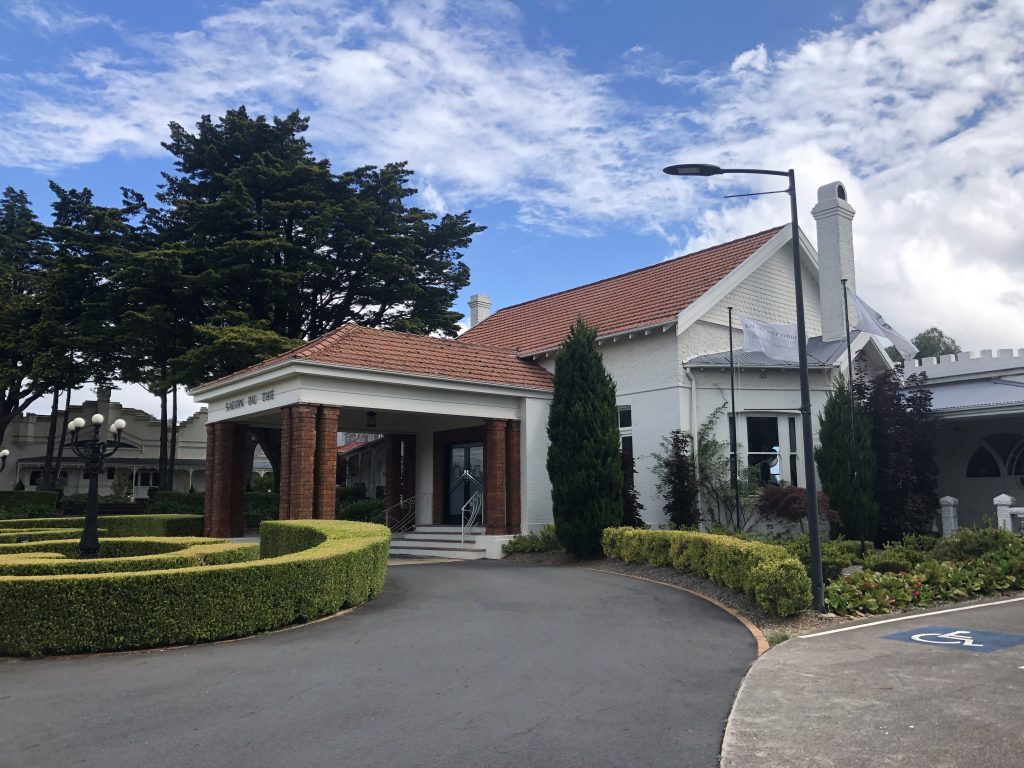 So that was a recap of my first two months of 2021! Here's to more adventures this year, with a few more local trips and travel and more time in my week. I hope everyone's 2021 was off to a great start!
---
---