Photo of the Week… Walking for the March Charge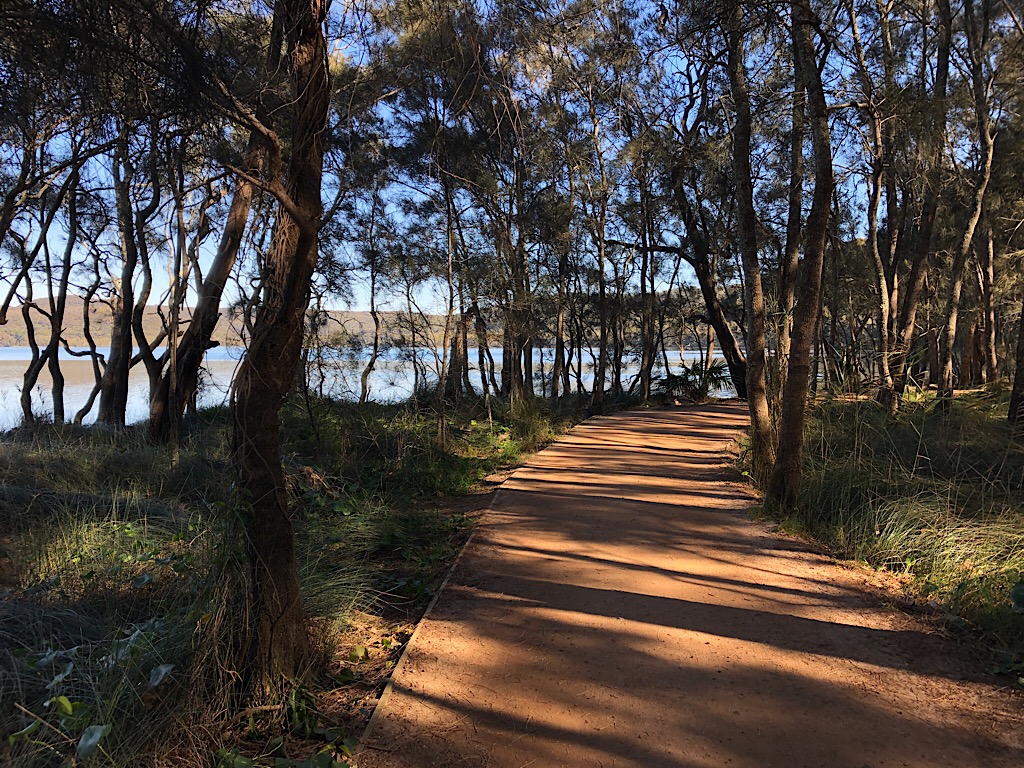 I am currently participating in the March Charge to raise money for the Cancer Council of Australia, in honour of my dad, who passed away in December. Luckily I live in a beautiful part of Sydney with many walking tracks and hikes, the Northern Beaches, which makes trying to reach my goal of 50km a lot easier!
This weekend or next,  I am aiming to take on the Narrabeen Lagoon track, which is about 8-9 km in its entirety, or just a shorter part of track, like the path seen in these photos. Although it hasn't stopped raining in about 4 days and I am not keen to walk out in the downpour… I've got 26 km to go so I need to get some walks in soon! I am a bit worried as Sydney's wild weather isn't going away anytime soon!
They have recently updated sections of the Narrabeen Lagoon circuit with boardwalks and raised bridges, which will make it easier to stay out of the mud!
If you would like to donate and help raise money for this worthy cause, you can do so at my March Charge Page.
Good luck to all the other chargers!
---
---