MONTHLY RECAP – MARCH AND APRIL, 2021
A recap of my adventures in the months of March and April, 2021
Life is finally getting back to normal! Or is it… From this post it would seem I was able to have many adventures without any need to worry about COVID-19… More like COVID-21? Life in Sydney, Australia during March and April was relatively unscathed from the global pandemic, which was a welcome relief. Read on to see what I got up to…thumbs up for an almost normal two months!
ROOF TOP MEALS
I was invited last minute to catch up with a friend who was in town at The Governor Hotel, North Ryde. Amidst an industrial estate of office blocks a pub has popped up, randomly taking up the bottom floor of a medium rise office and their roof top. Once I'd made my way up the 3 flights of stairs (that felt like I was in an office fire escape) we popped out to enjoy a pizza and pasta dish, complete with wine, cocktails and a mid week sunset. Well played! Oh and did I mention every Wednesday night is ladies night? It just so happened that we were there on a Wednesday!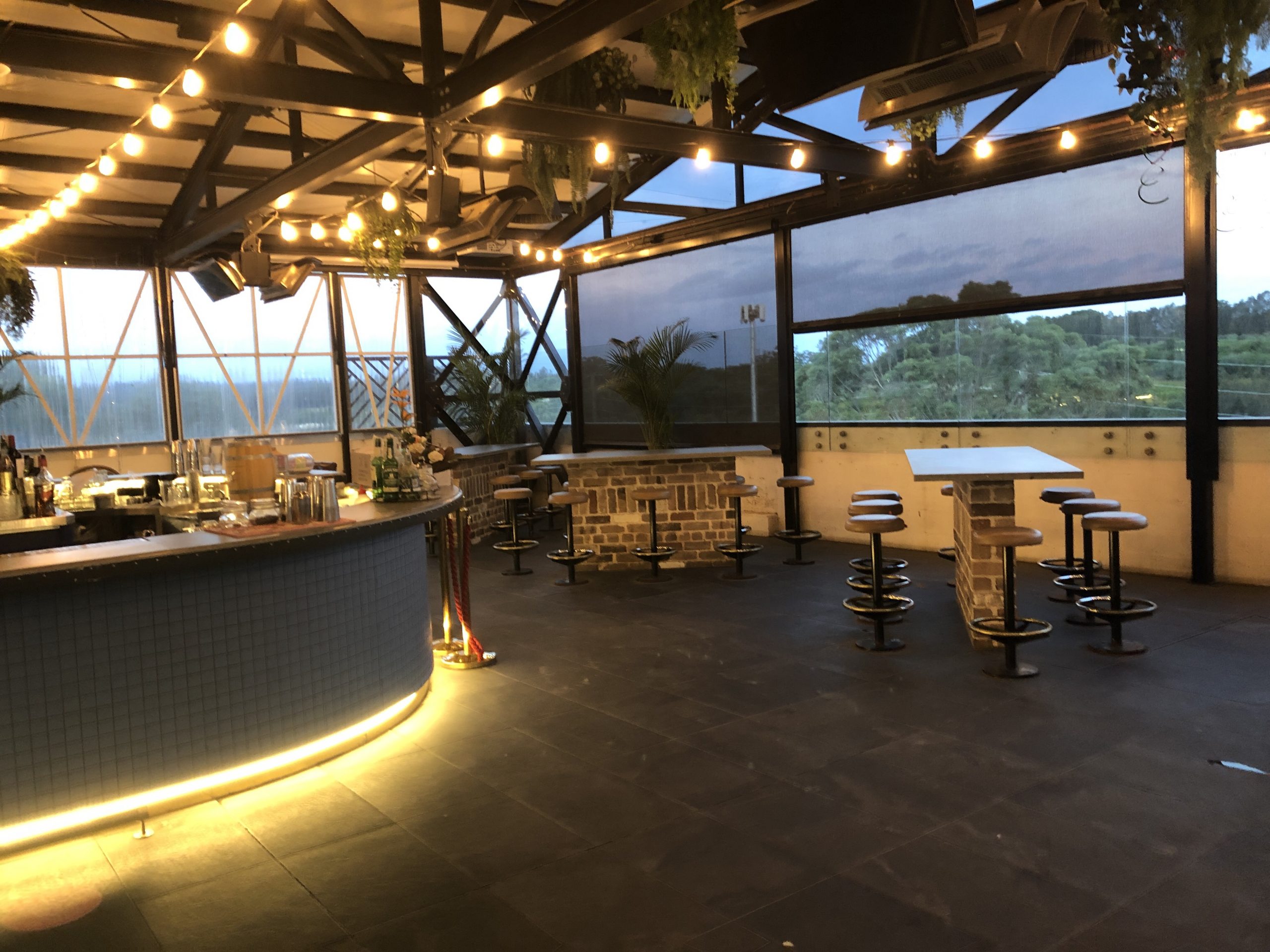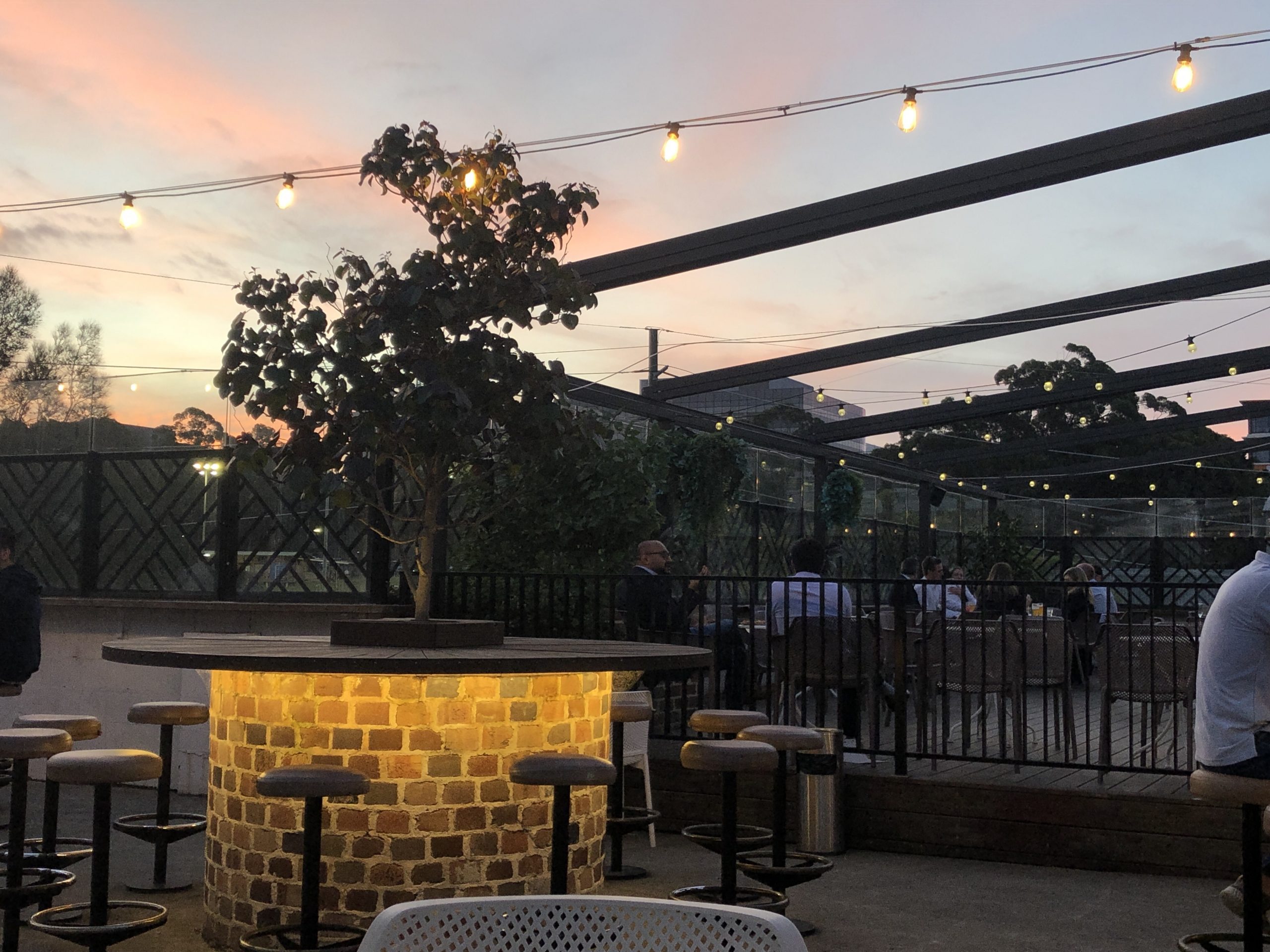 WEEKEND IN KILCARE
Eighteen months later, some girlfriends and I finally were able to have our annual weekend away! We headed north to the beachside hamlet of Killcare, on NSW's Central Coast.  We stayed in a Airbnb that overlooked Putty Beach, with 4 spacious bedrooms and a perfect lounge room that looked out to the ocean. We spent the first night preparing cheese platters around the ship-themed breakfast bar. The backyard was all bush with an inclosed pizza oven, giving the feel of a bush retreat. We had breakfast at the cafes in town, renowned The Fat Goose Cafe (a bit disappointing) and Hardy's Bistro (super yum!).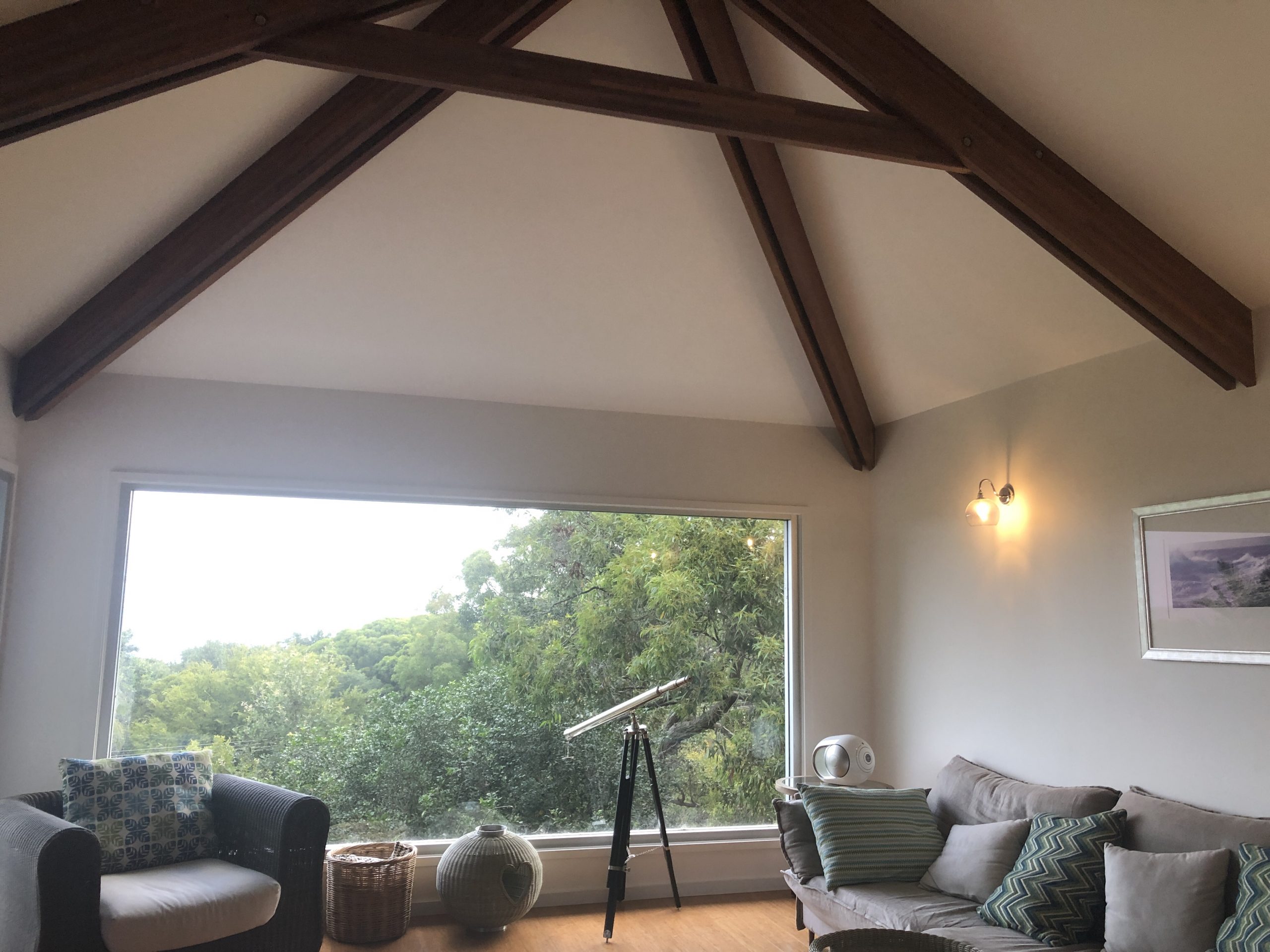 We enjoyed sitting around at the large glass windows taking in the ocean views. We didn't have the best weather so we didn't use the outdoor seating much, despite being early March.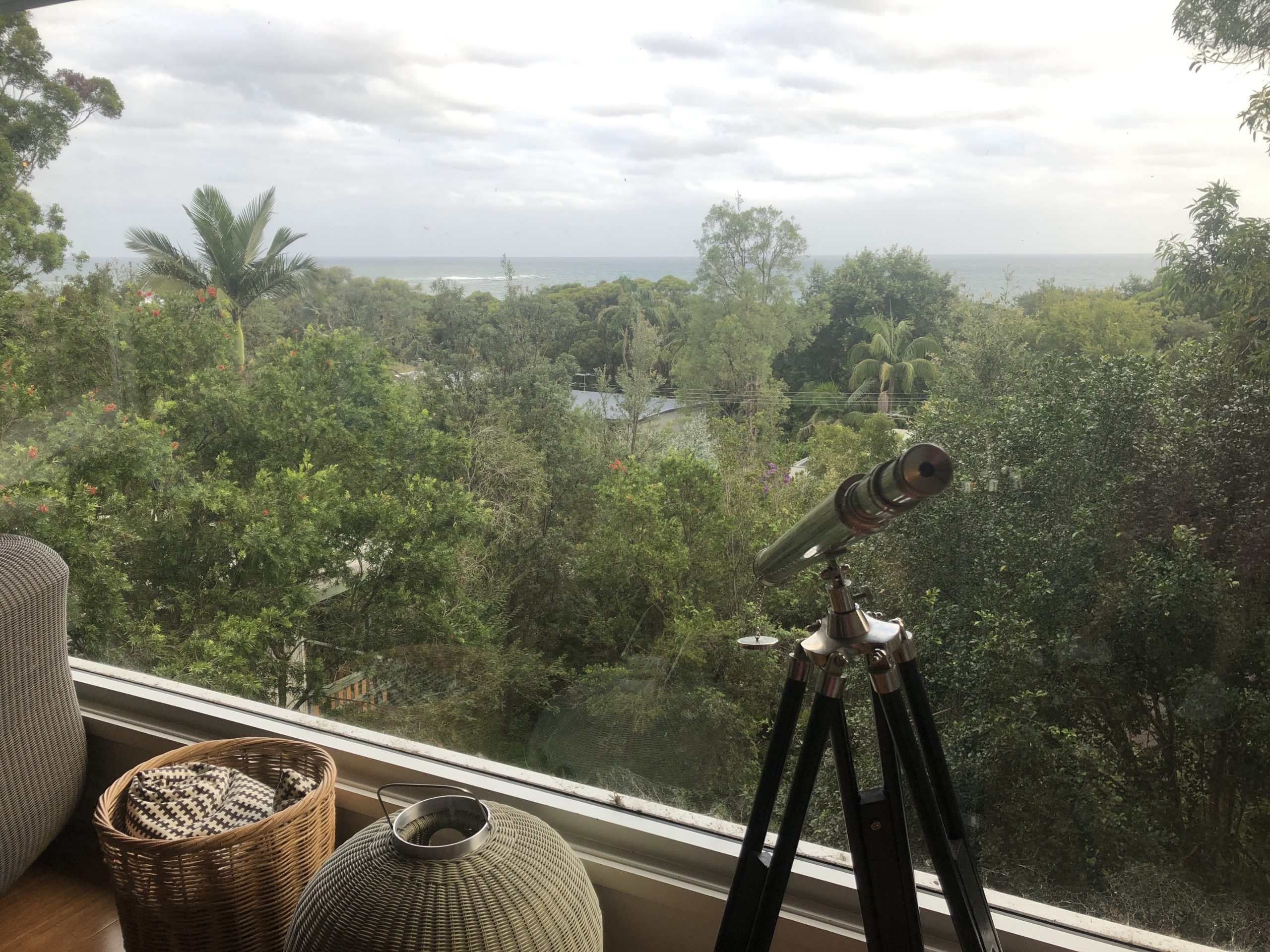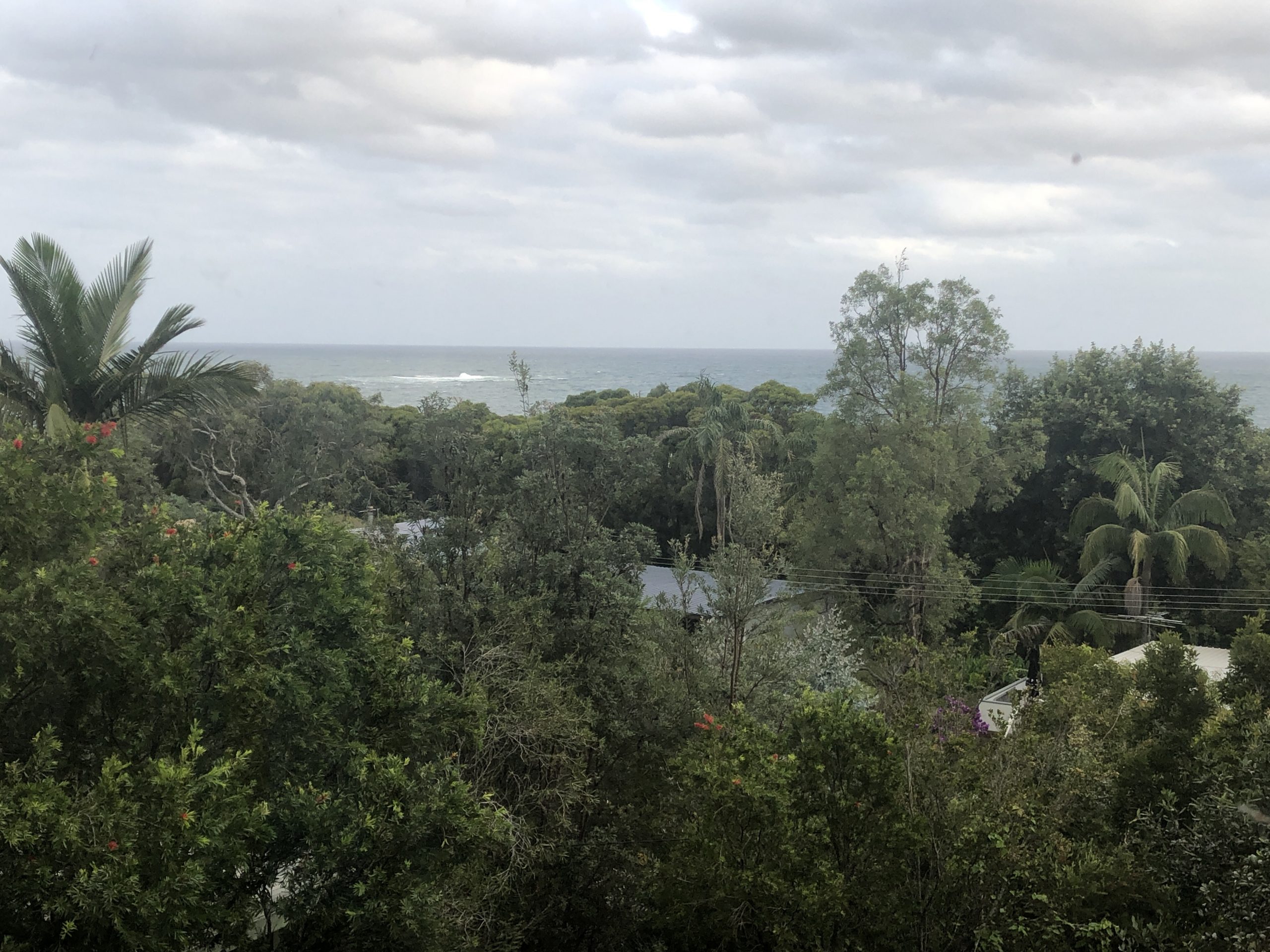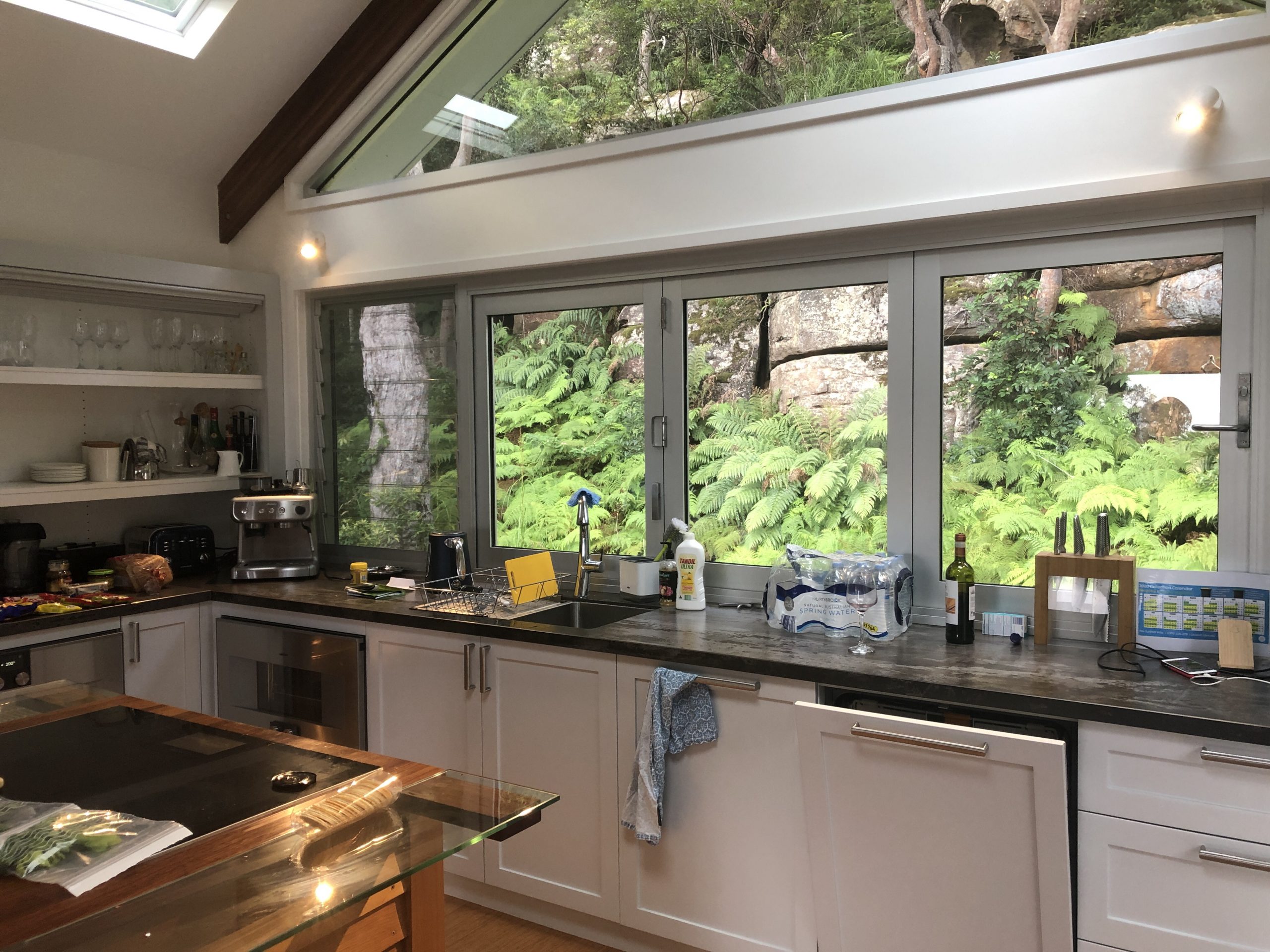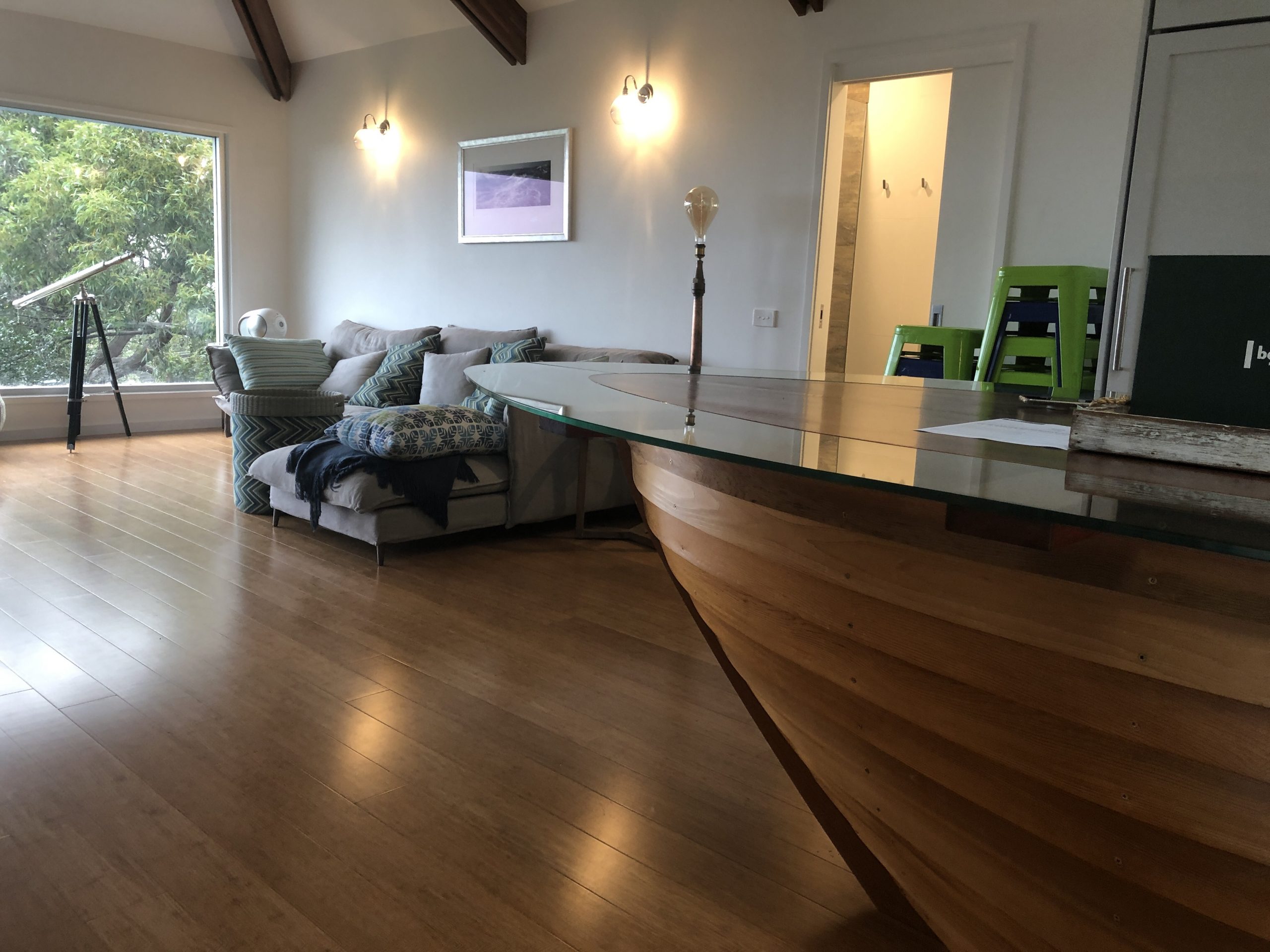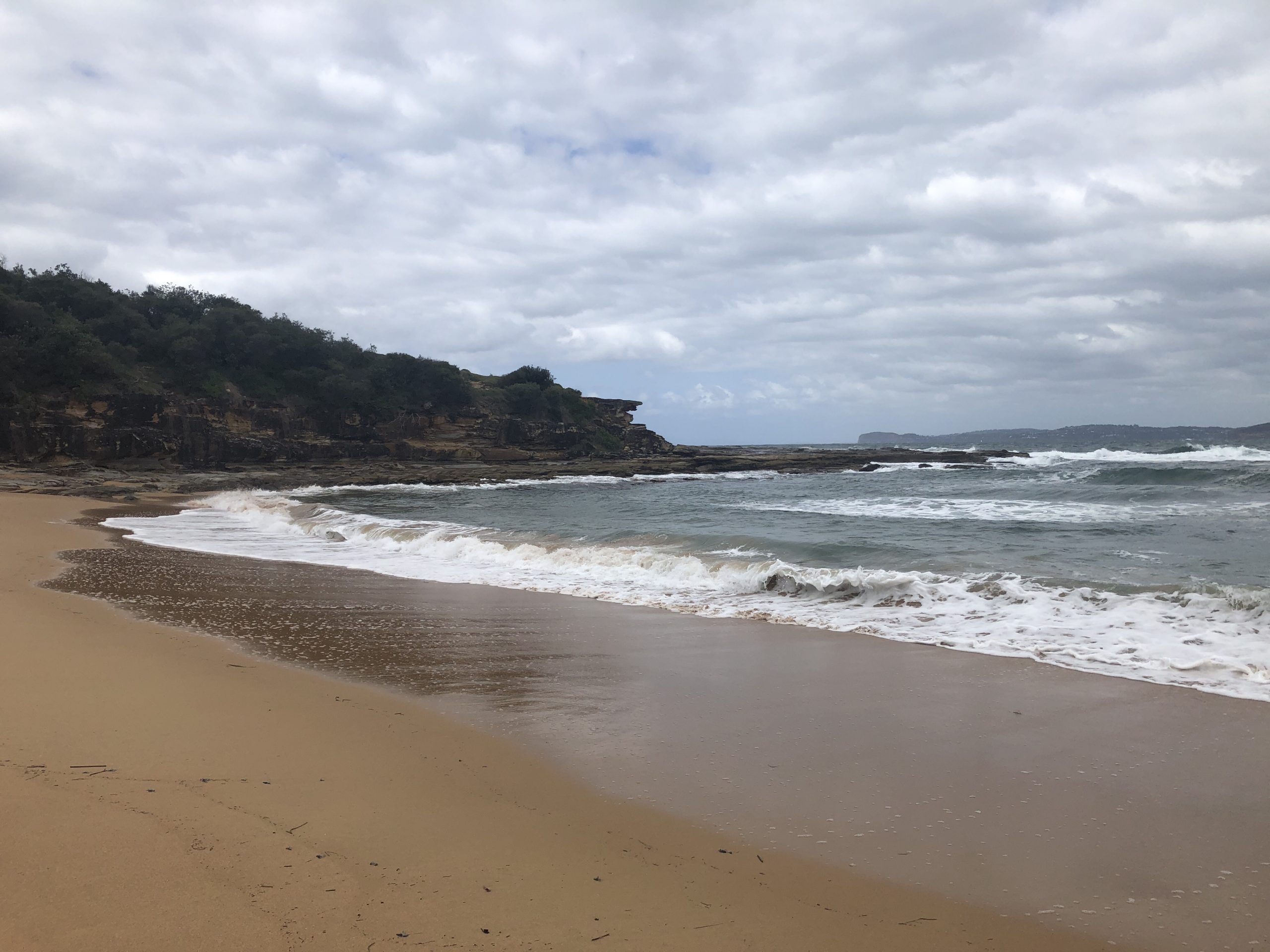 Our day trips included walks along Putty Beach, bushwalking and wandering around the harbour at Hardy's Bay.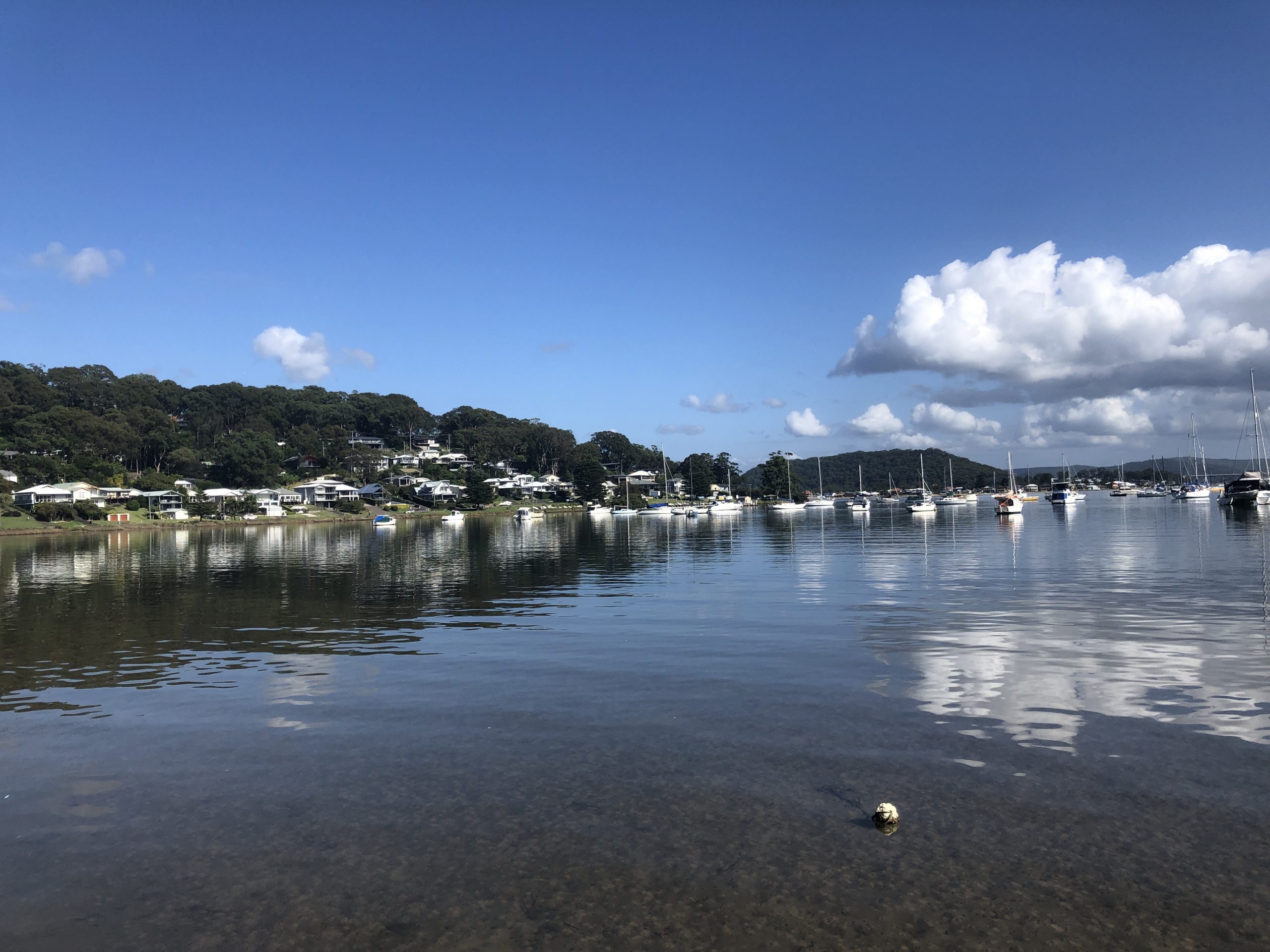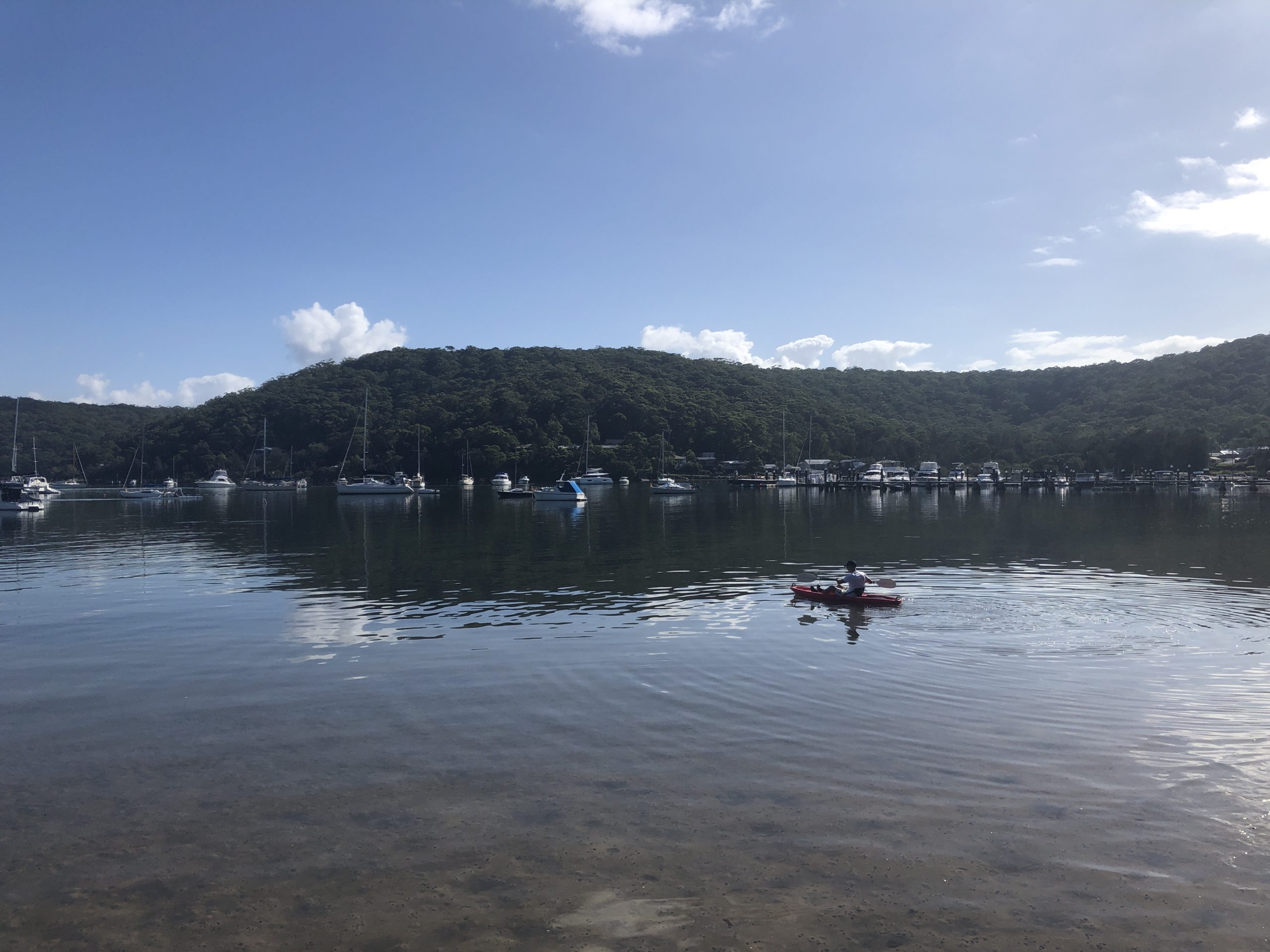 BELLS AT KILLCARE
The weekend away is a treat once a year, instead of buying ourselves birthday presents. We splurged on a fancy meal at the famous Bells at Killcare Hotel, Restaurant and Spa.  We booked for the early sitting at Wildflower Bar and Dining and immediately ordered cocktails and mocktails. The menu is small, with a few curated dishes. We all had three courses, dessert being my favourite.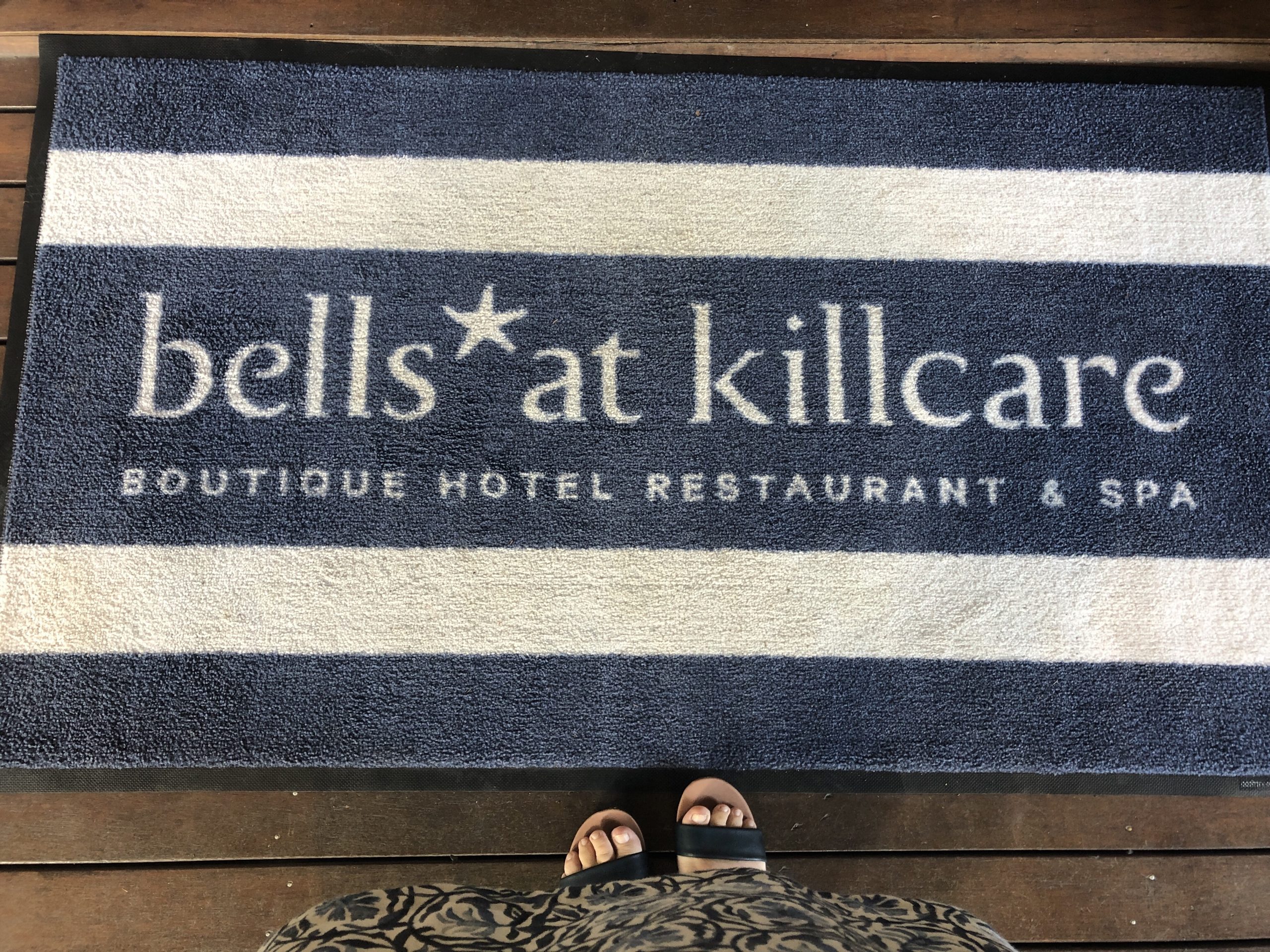 I was impressed that my dress and shoes matched the Hamptons inspired blue and white colour scheme…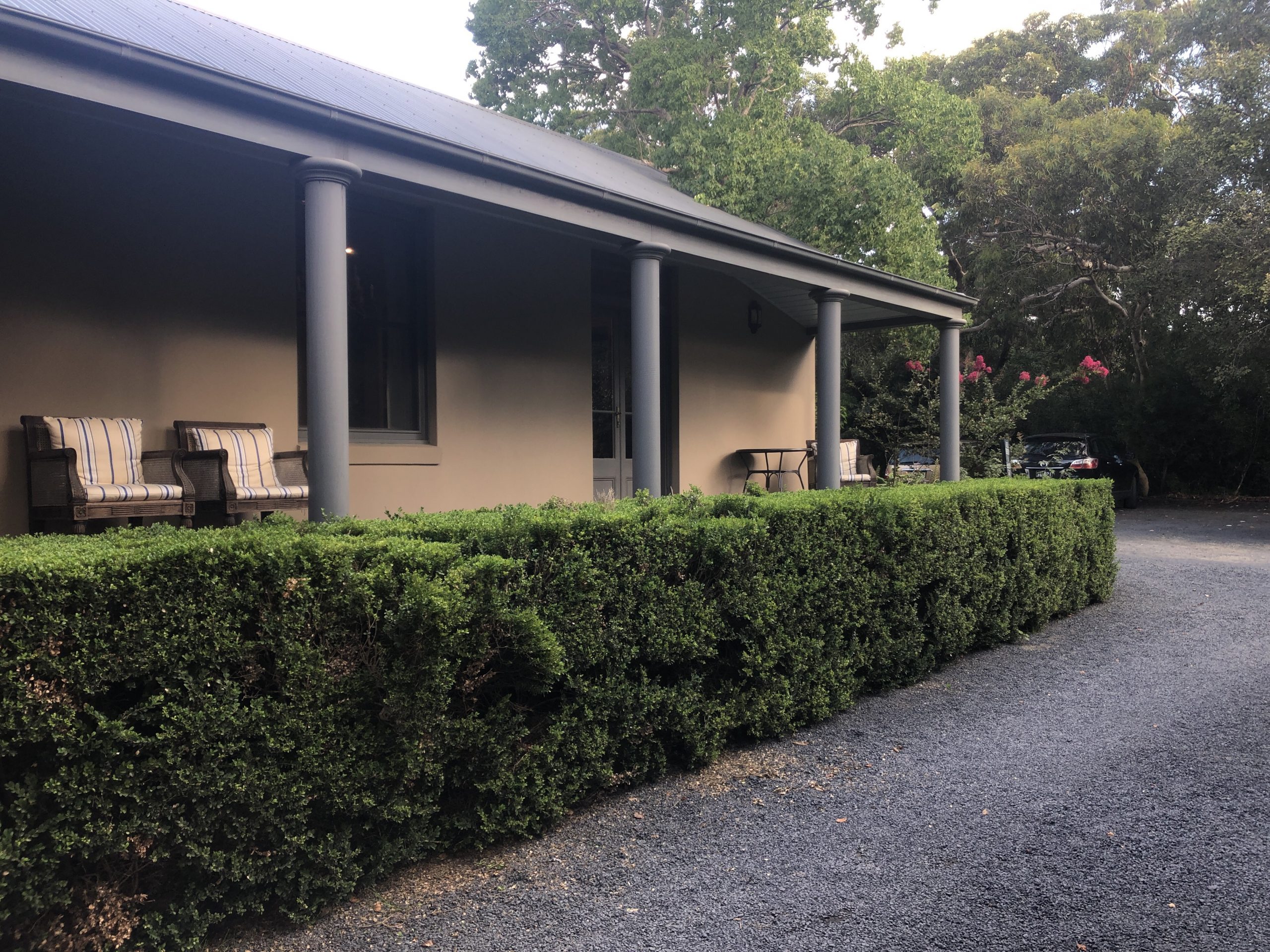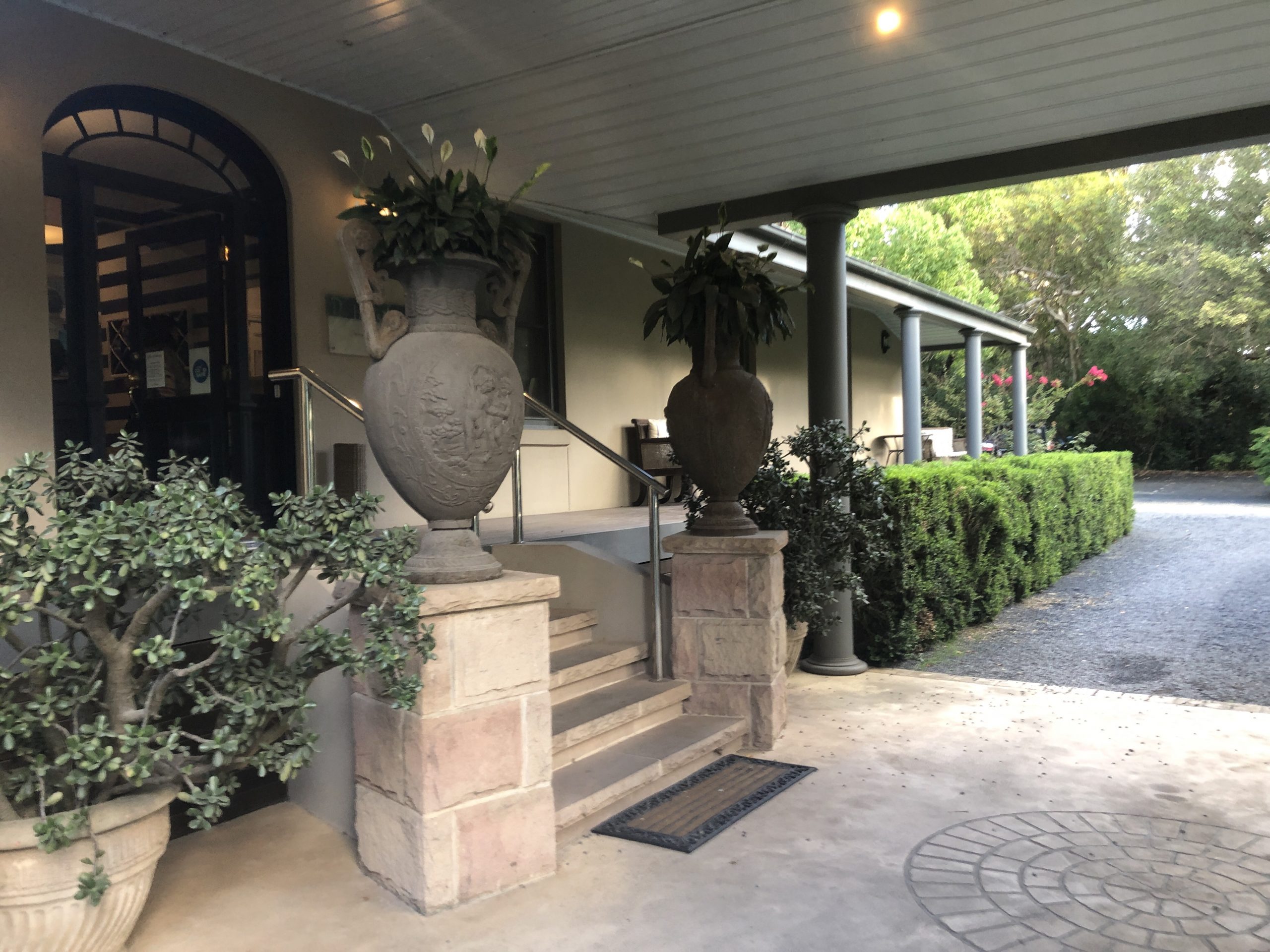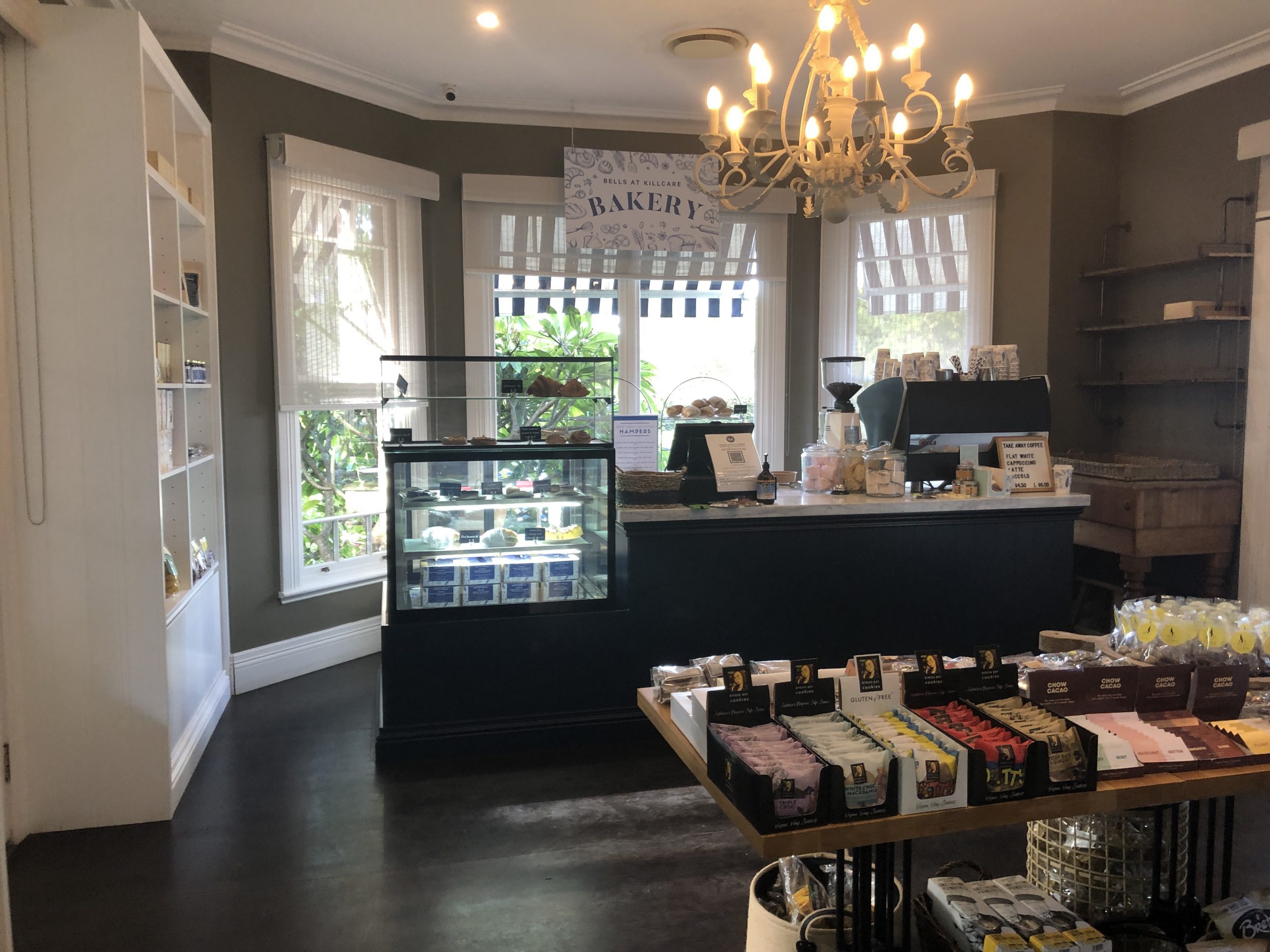 Even the bakery is cute!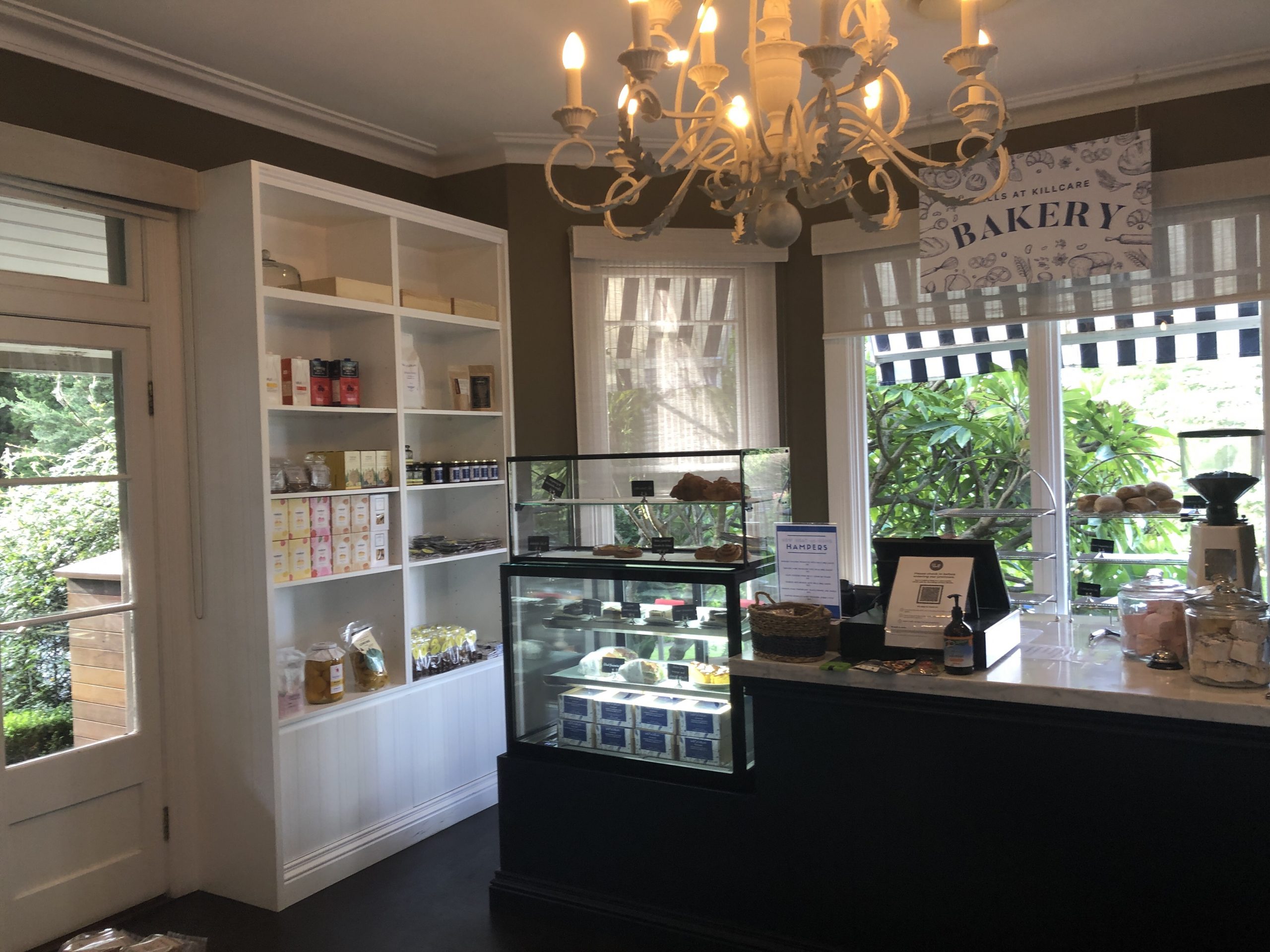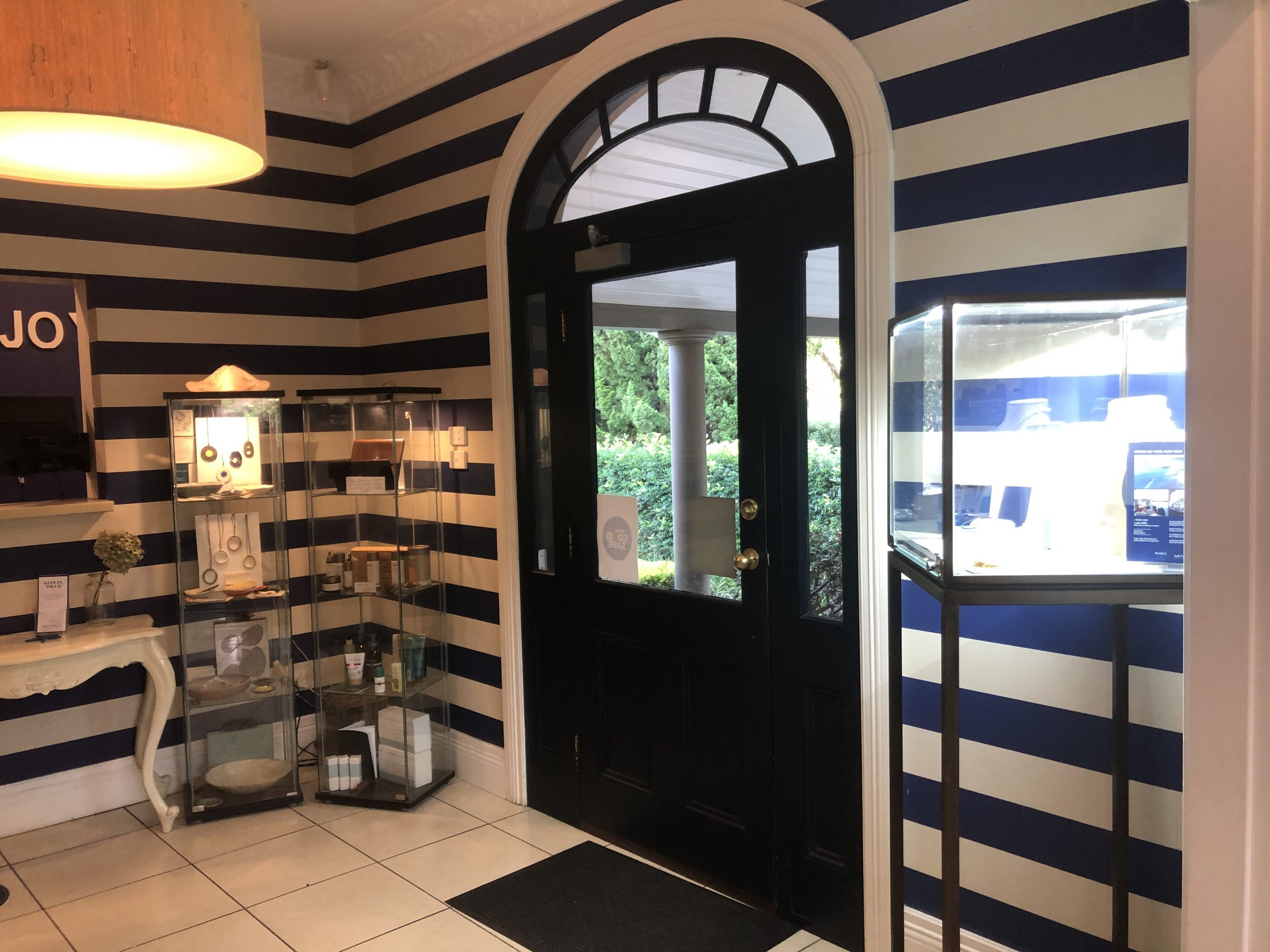 Truth be told, I'm not really a fancy food person, give me a homely cafe over an expensive meal anyday. I was disappointed in my main meal, but enjoyed my prawn entree and chocolate pudding. Was it worth the price? For me, no – but I'm a budget girl. Still, it's always nice to treat yourselves, and I really only do it twice a year. My five other friends thought their meals were amazing.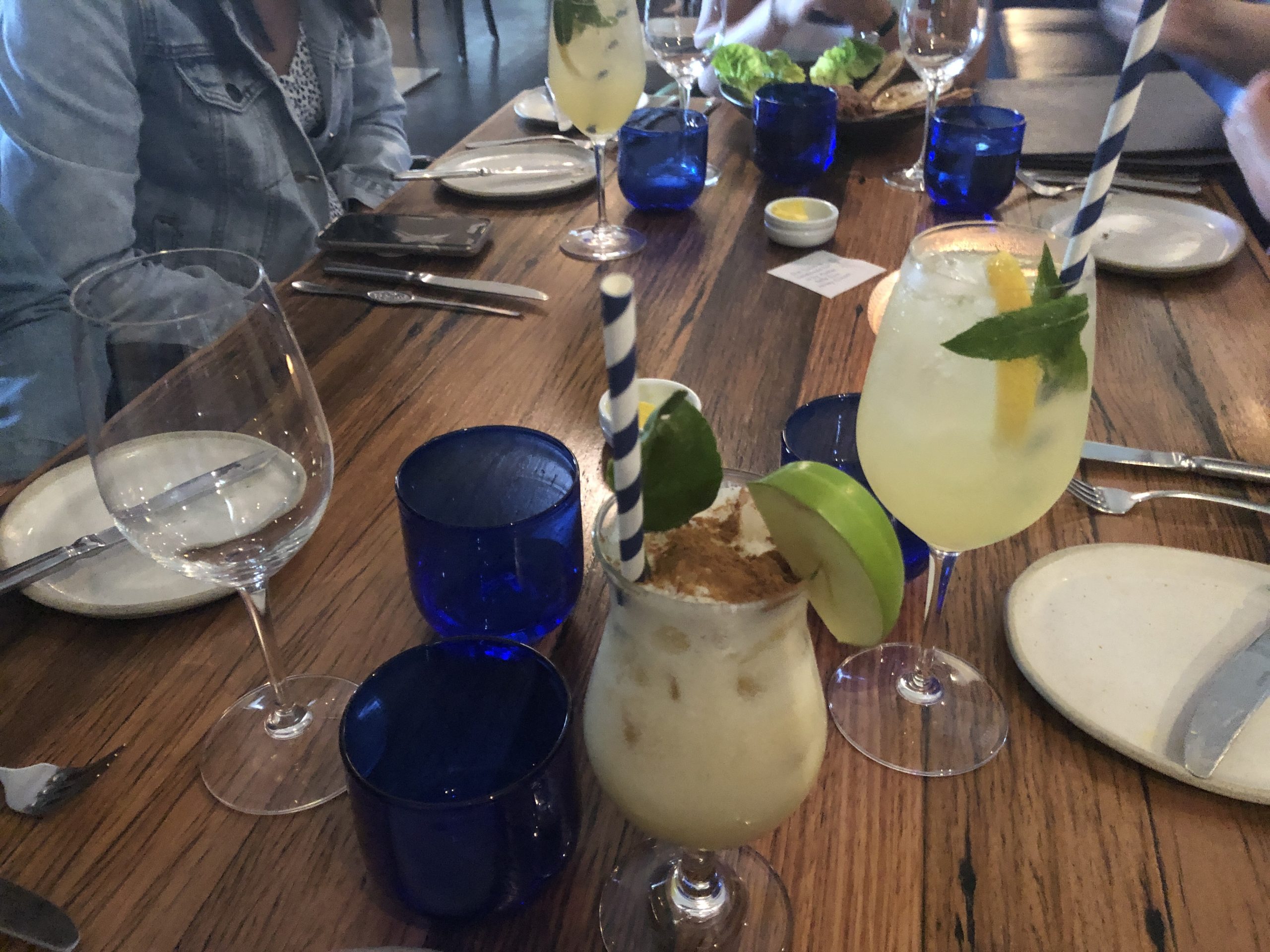 BOUDDI NATIONAL PARK
During our weekened away we decided to do part of the Bouddi Coastal Walk, from Putty Beach to Maitland Bay and back. It is a popular walk and part of Bouddi National Park. I did part of this walk when I was a teenager, from Little Beach to Maitland Bay, so it was nice to revist it as an adult. We headed off on Saturday morning (with the crowds) but it was a grey day so we were not going to get the crystal waters and sunny sand of Maitland Bay, as seen in so many pictures.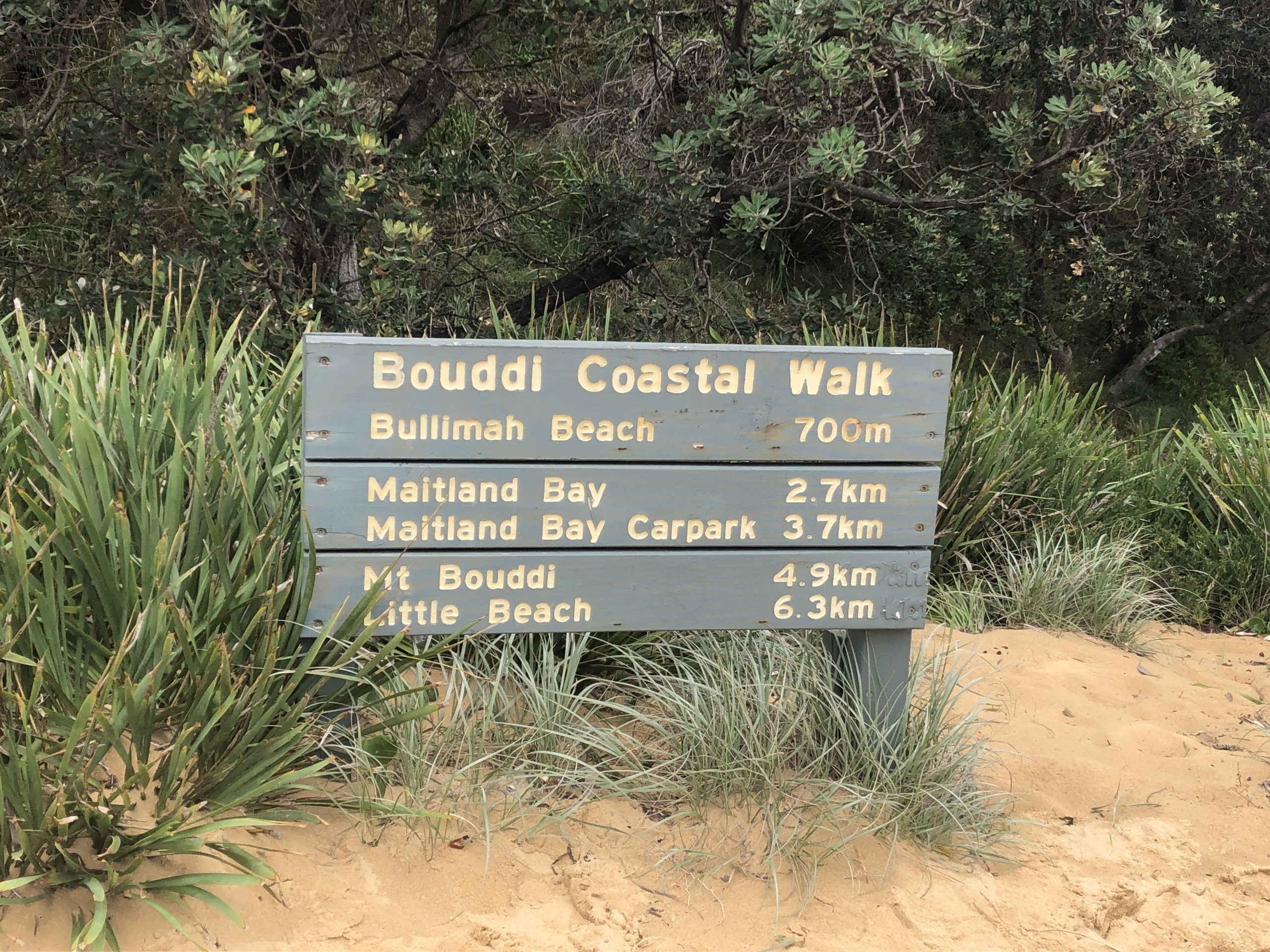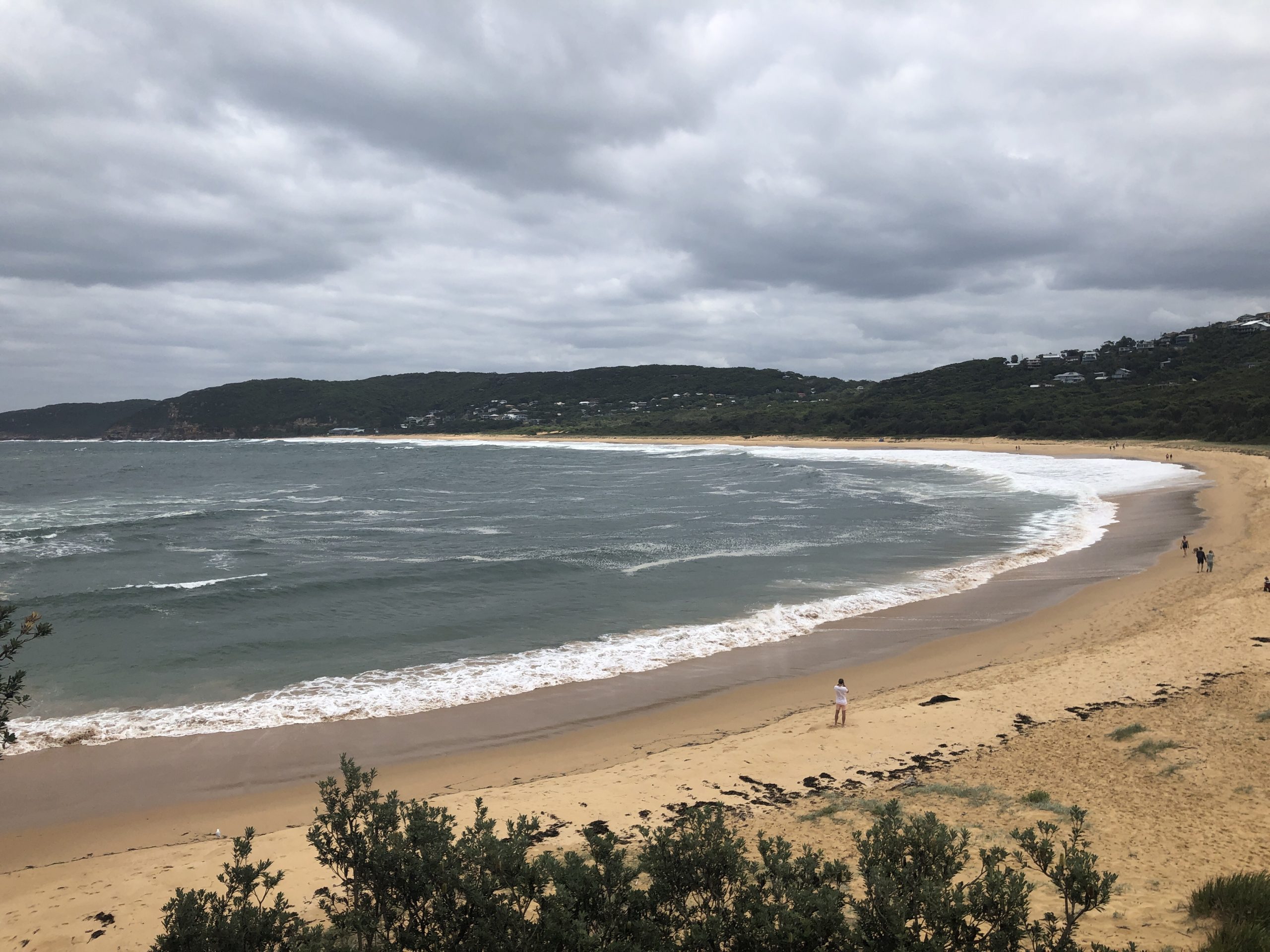 The path starts above Putty Beach and winds through the bush over to the escarpment and cliffs. The path is well maintained and signposted.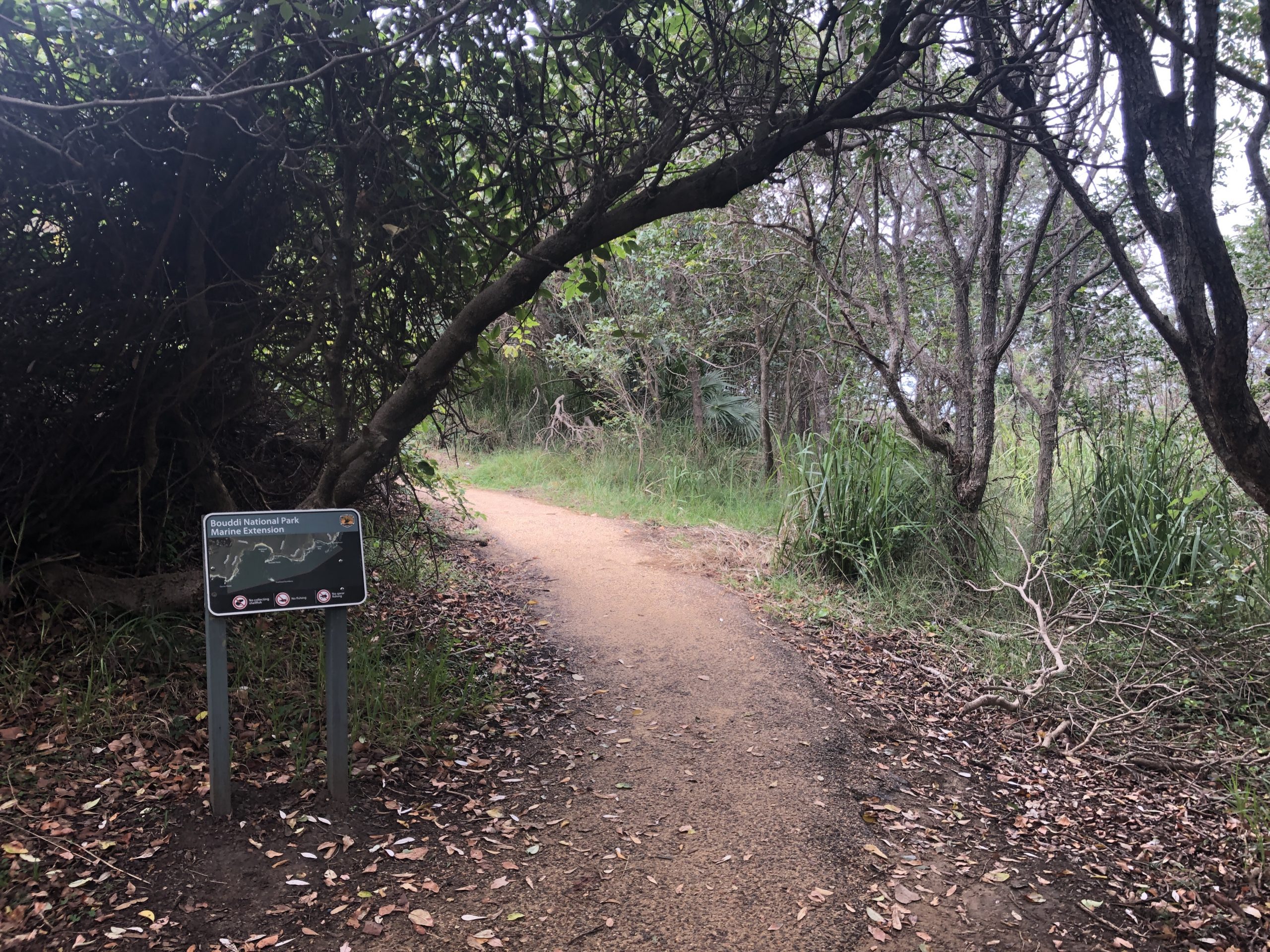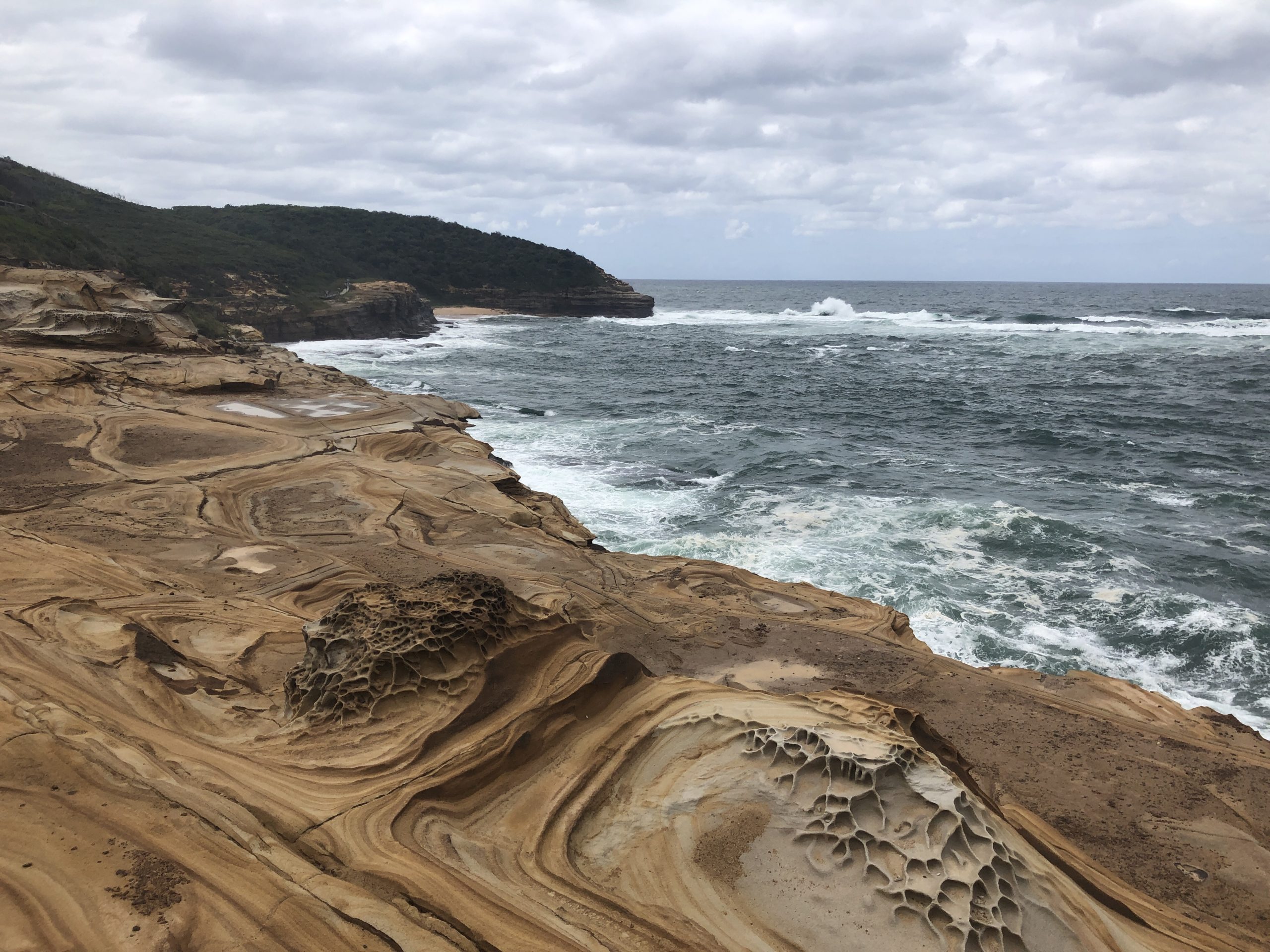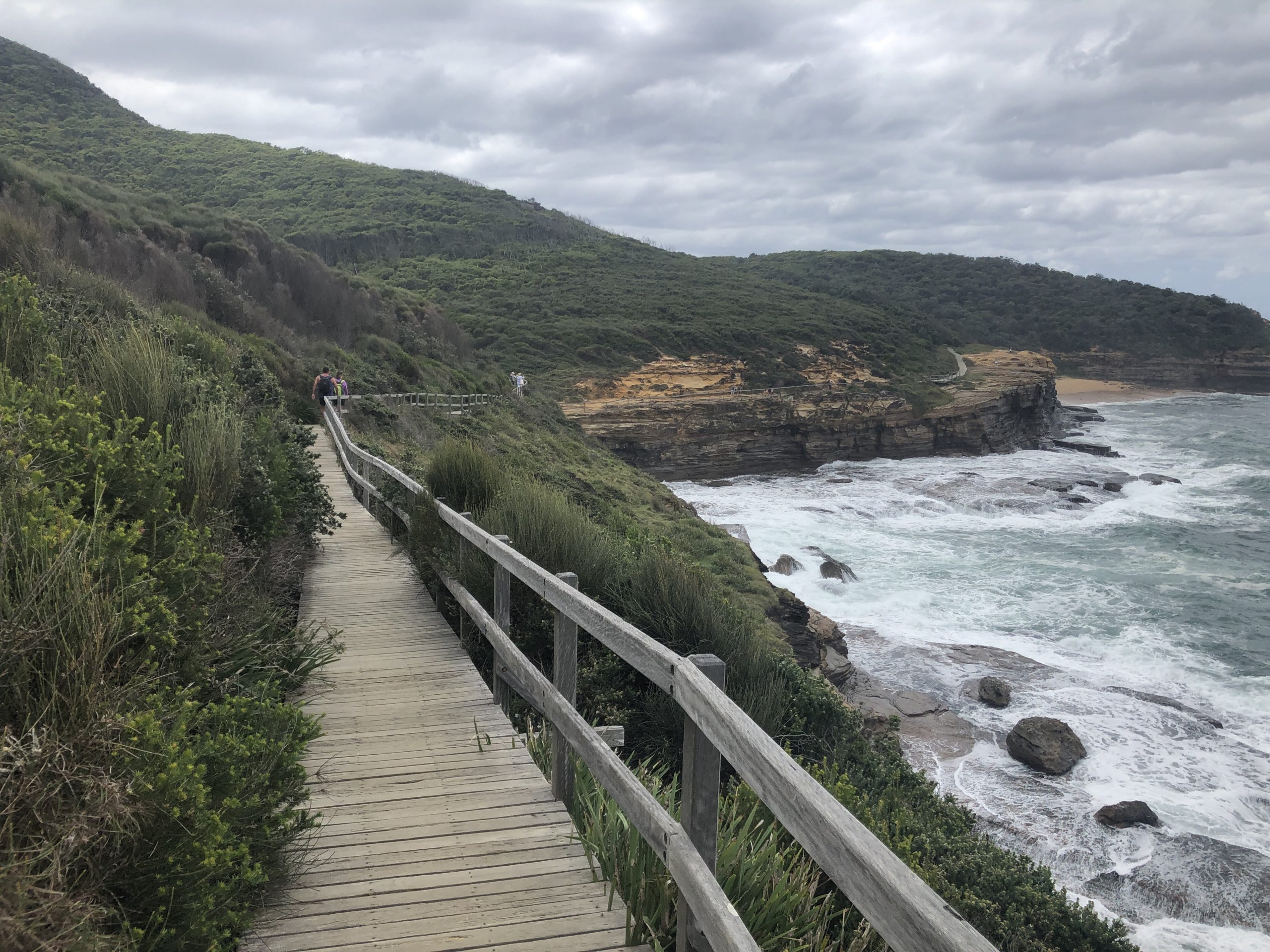 The walk takes you past the Tessellated Pavement rock formation and the lockout at Gerrin Point. Eventually you come to a fork in the road that takes you down to Maitland Bay.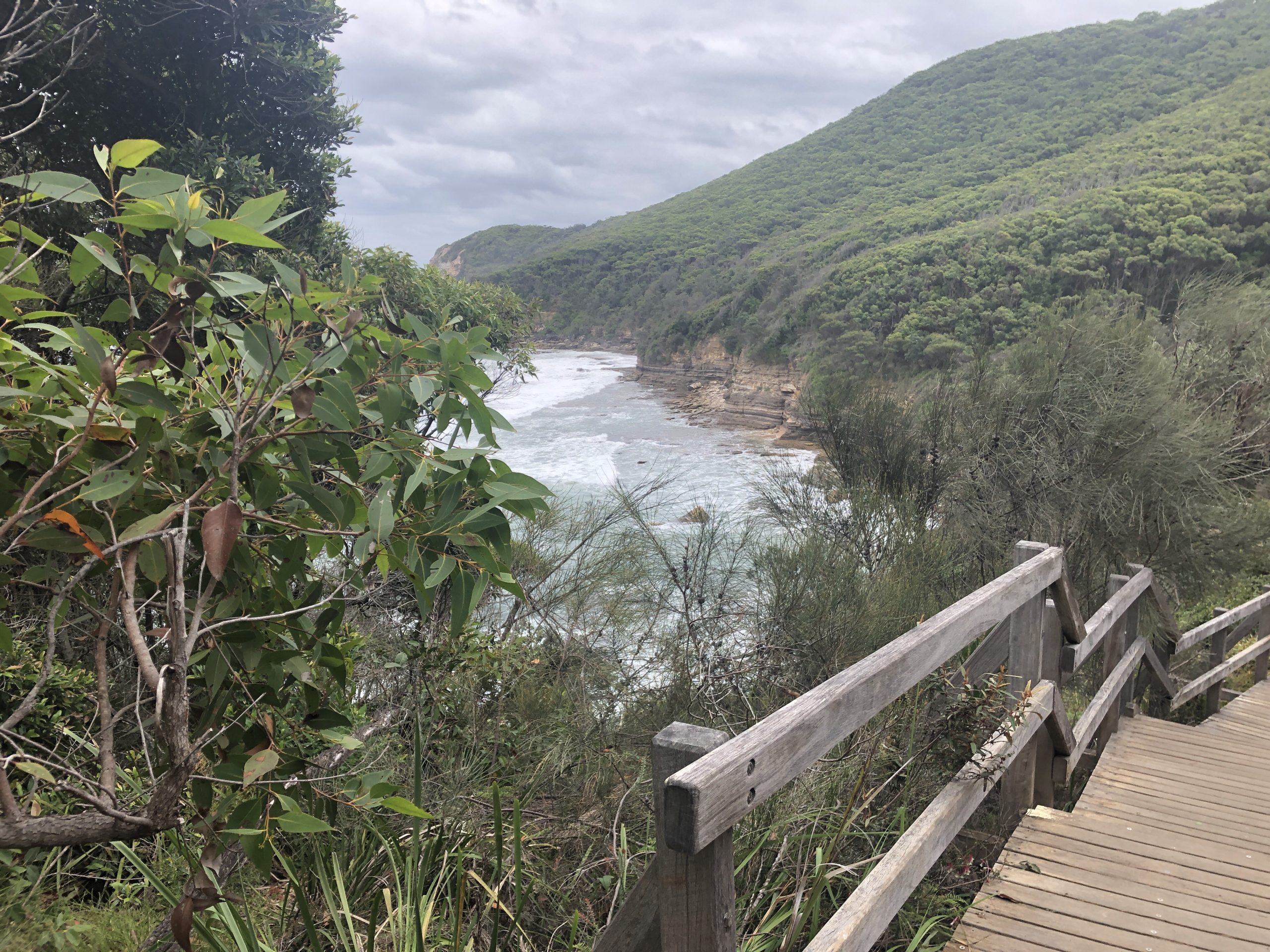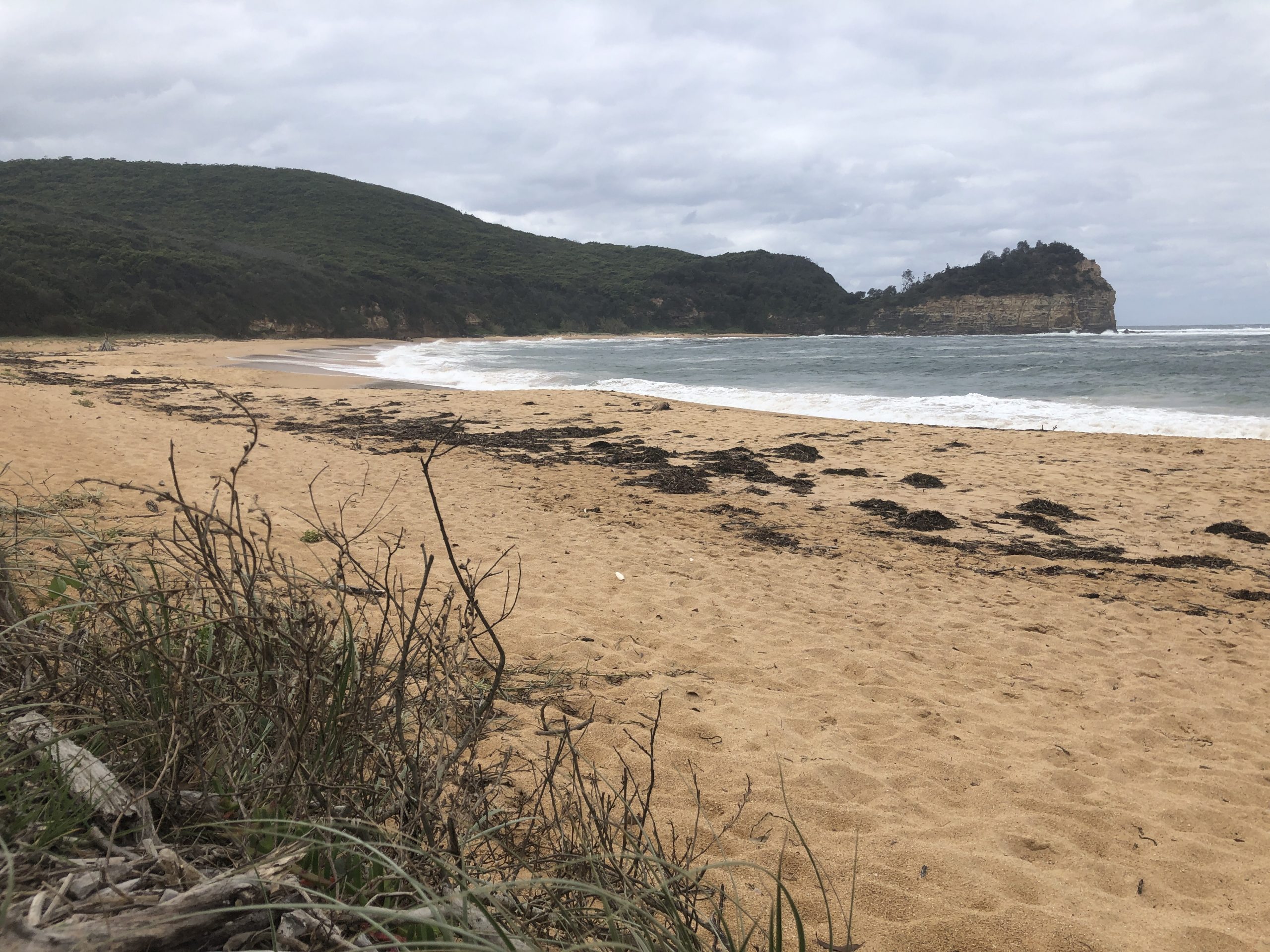 It certainly wasn't the day for swimming! We just enjoyed sitting on the sand and resting after our hike, before we ventured back.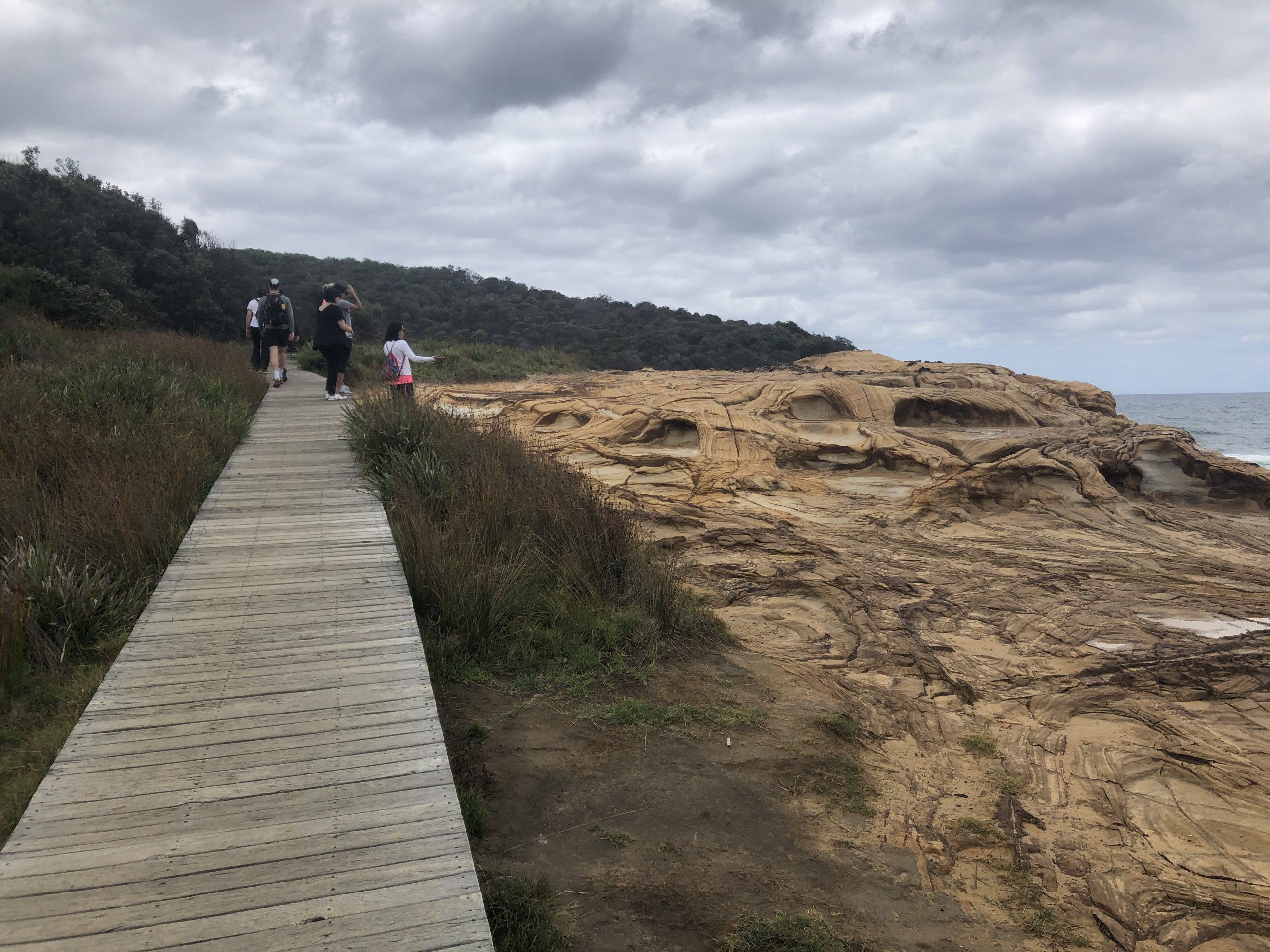 ART AGAIN
After not being able to exhibit or open the art studio for a year, The Artist was happy to be part of the opening event for 2021 for the Pittwater Artists Trail. Their combined exhibition was a success and all of the artists sold some or all of their work. Now we look forward to our first open studio event in July!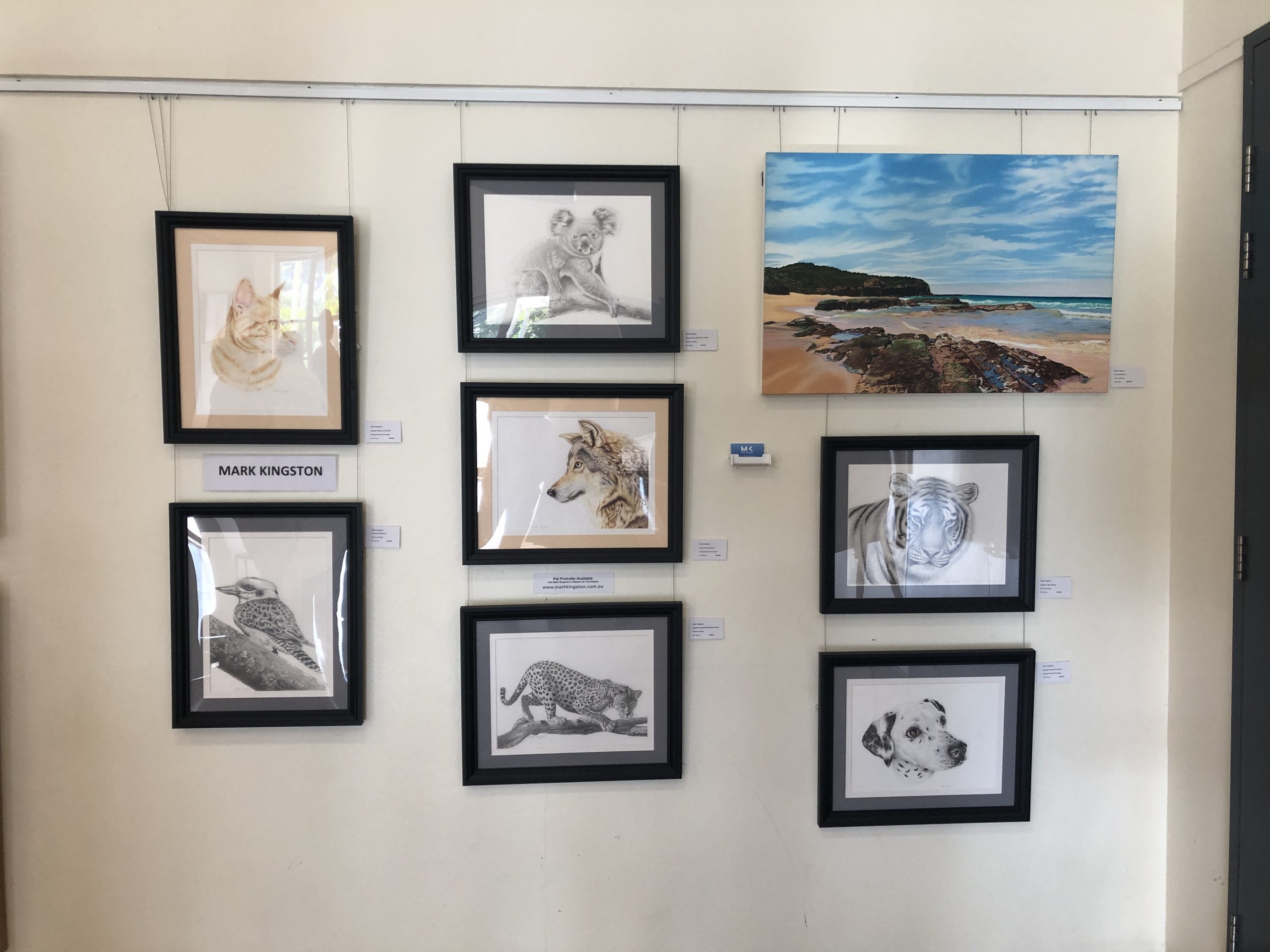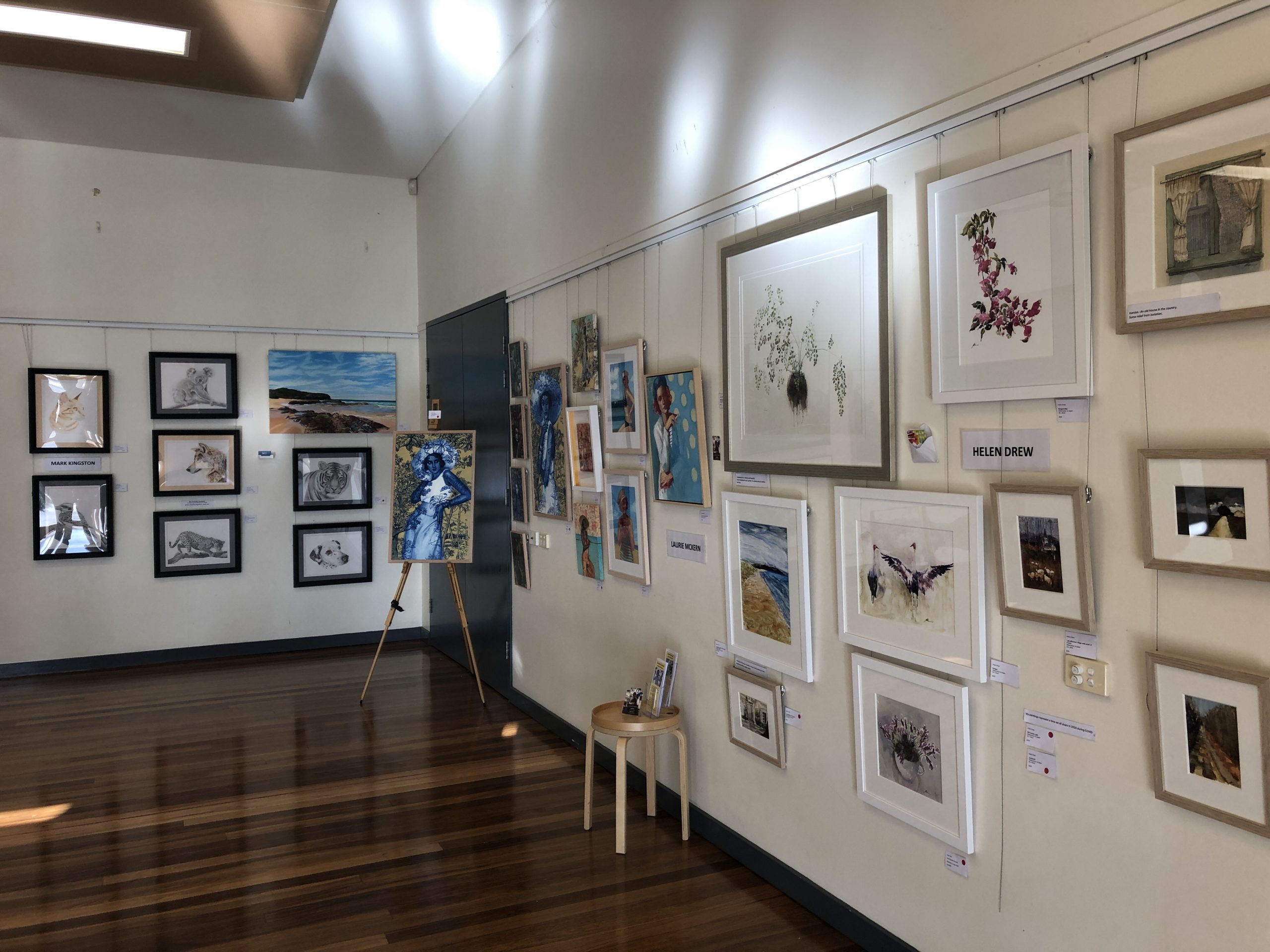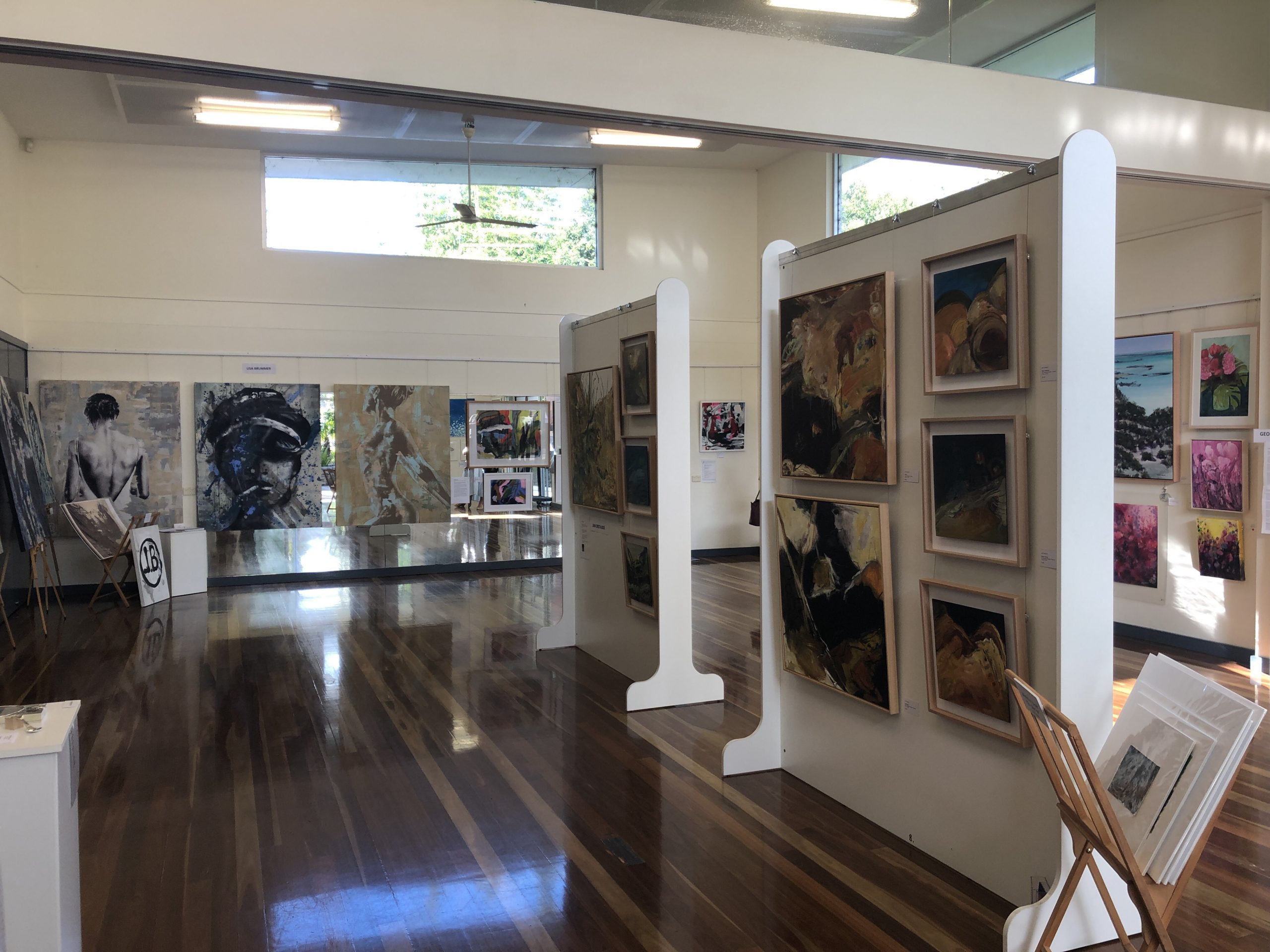 SYDNEY OPERA HOUSE DANCE LESSON
For my Birthday eve, I headed into the city with a close friend for a free dance lesson at the Sydney Opera House. It was called Every Body Dance Now – and it ran for four weeks every Tuesday. It was amazing! I forgot how much I like going to dance lessons and what a stunning location!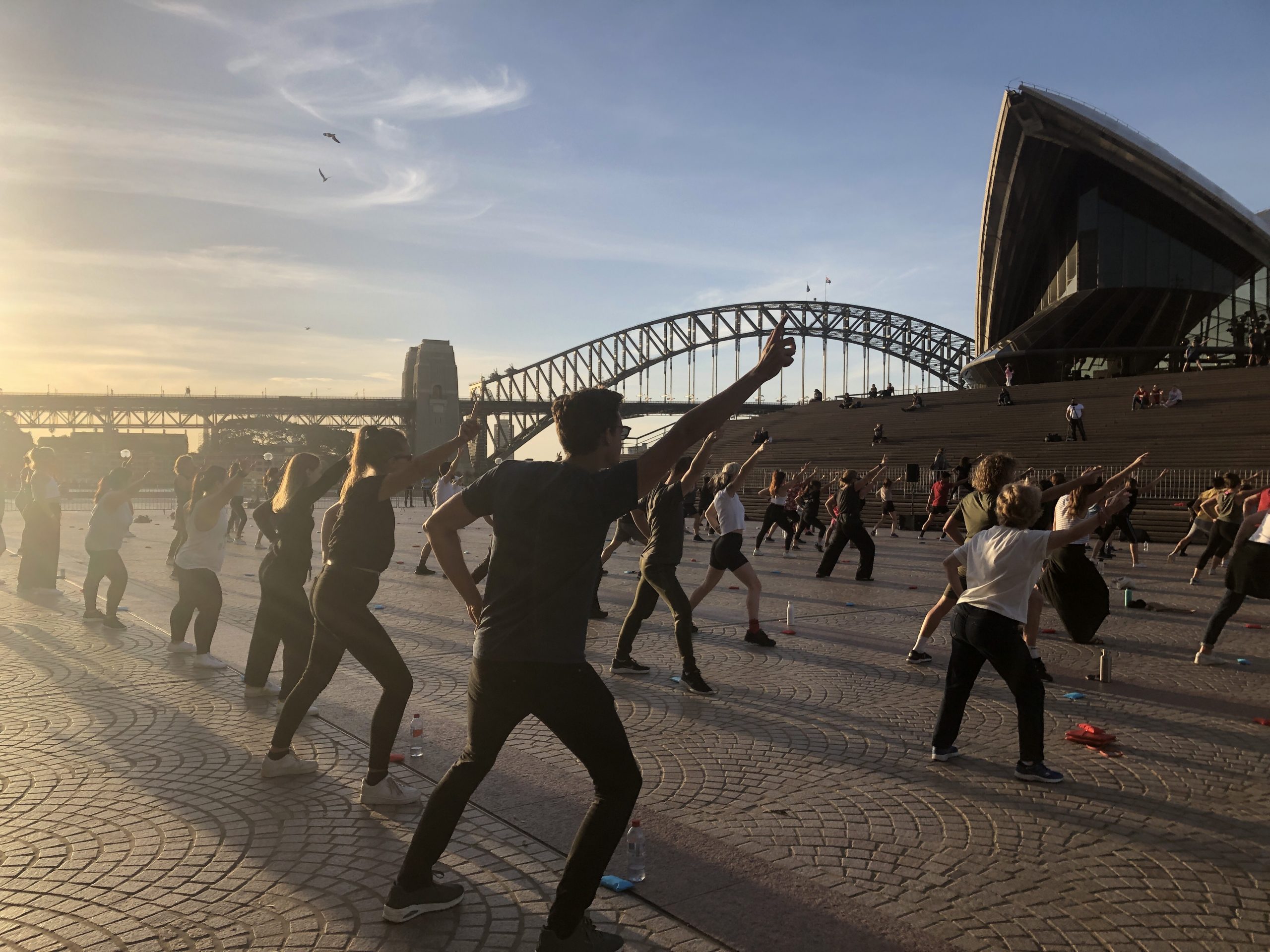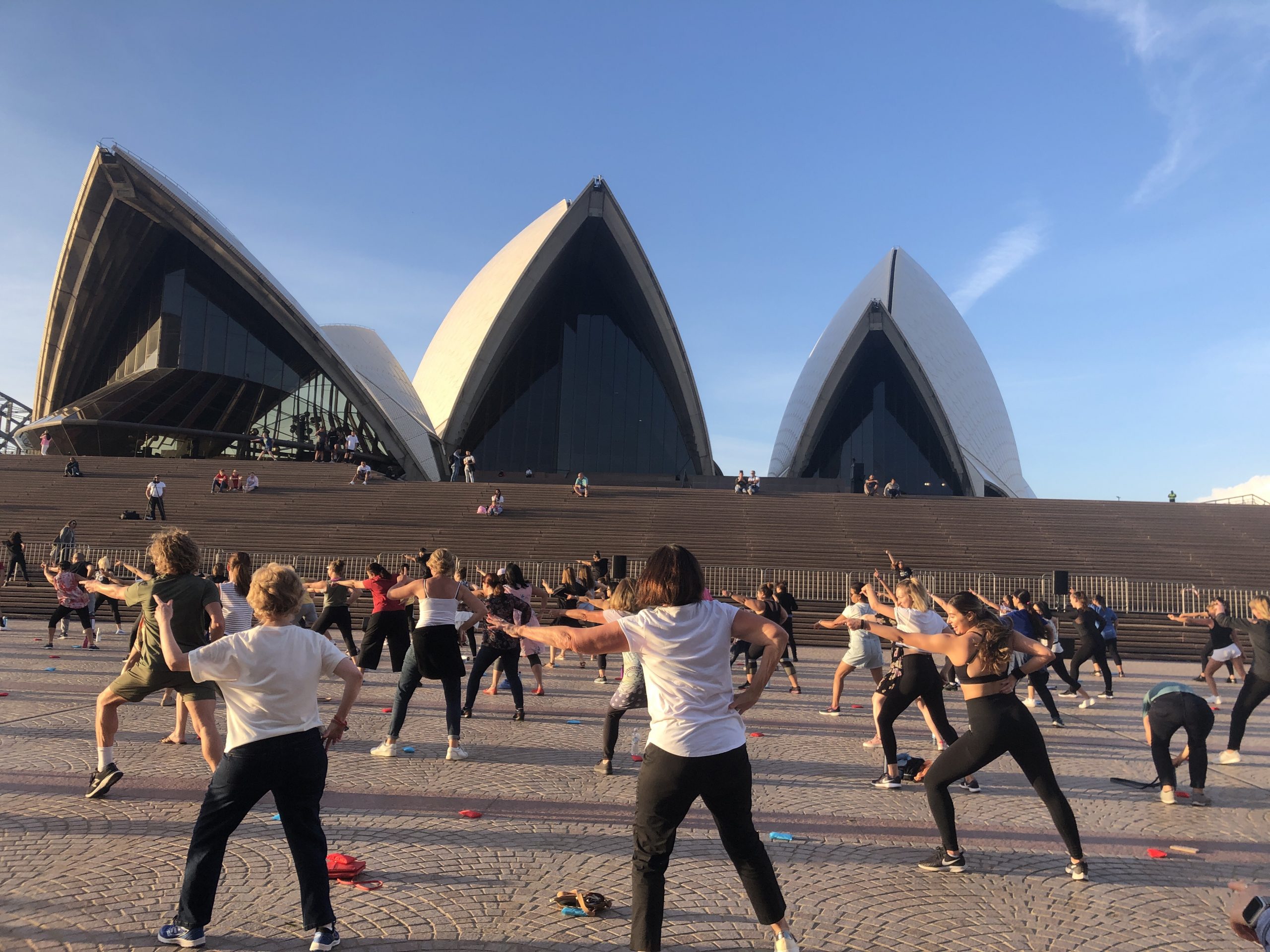 I had missed being in the city since COVID-19 had begun. It was strange seeing it so empty, as the Opera Bar and Circular Quay are usually buzzing with people. No matter how many times I see the harbour views, it still impresses me.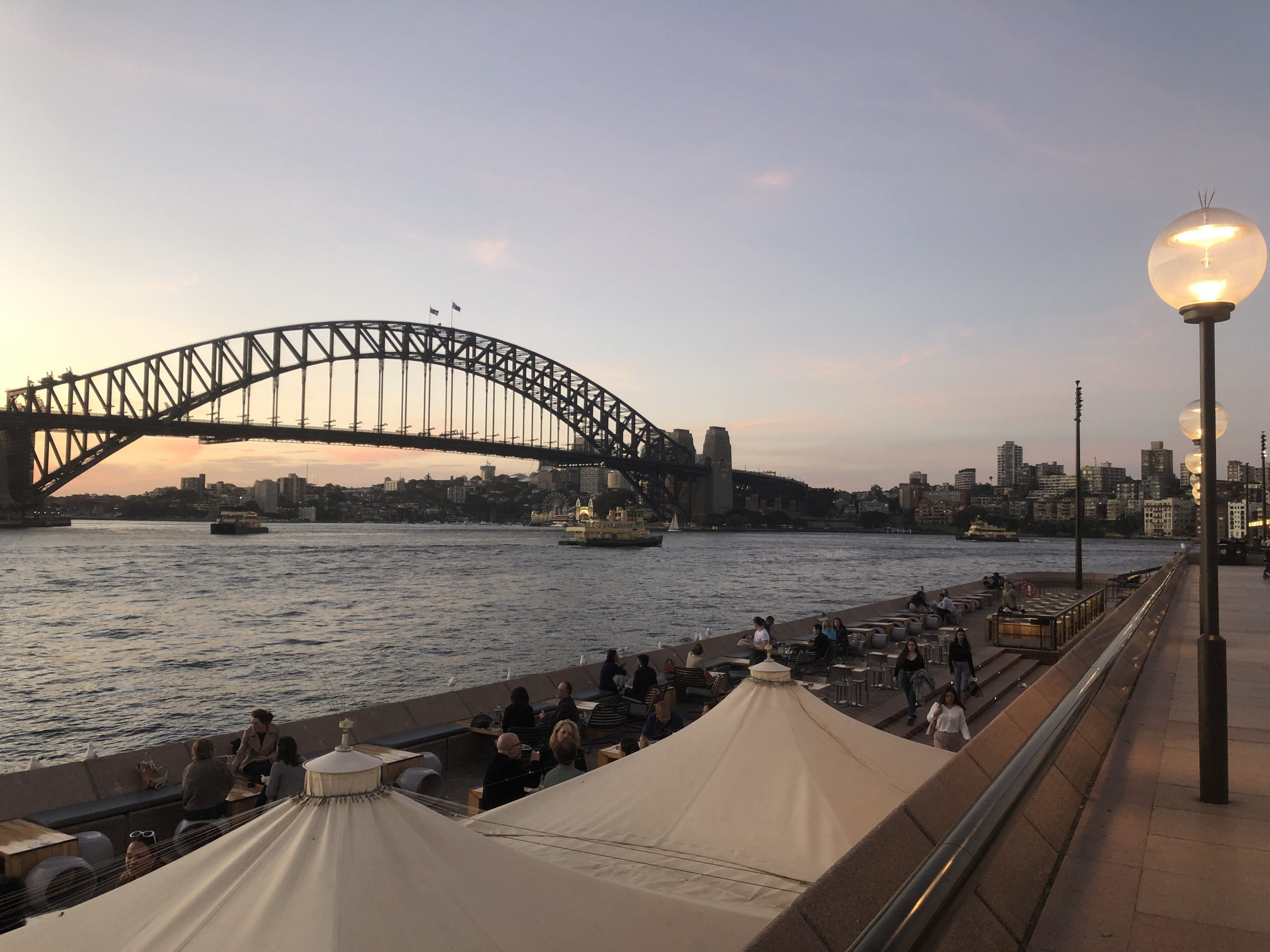 CIRCULAR QUAY COCKTAILS
After our dance class we headed for a mid week meal (and half price cocktails!) at the Hyde Hacienda Bar.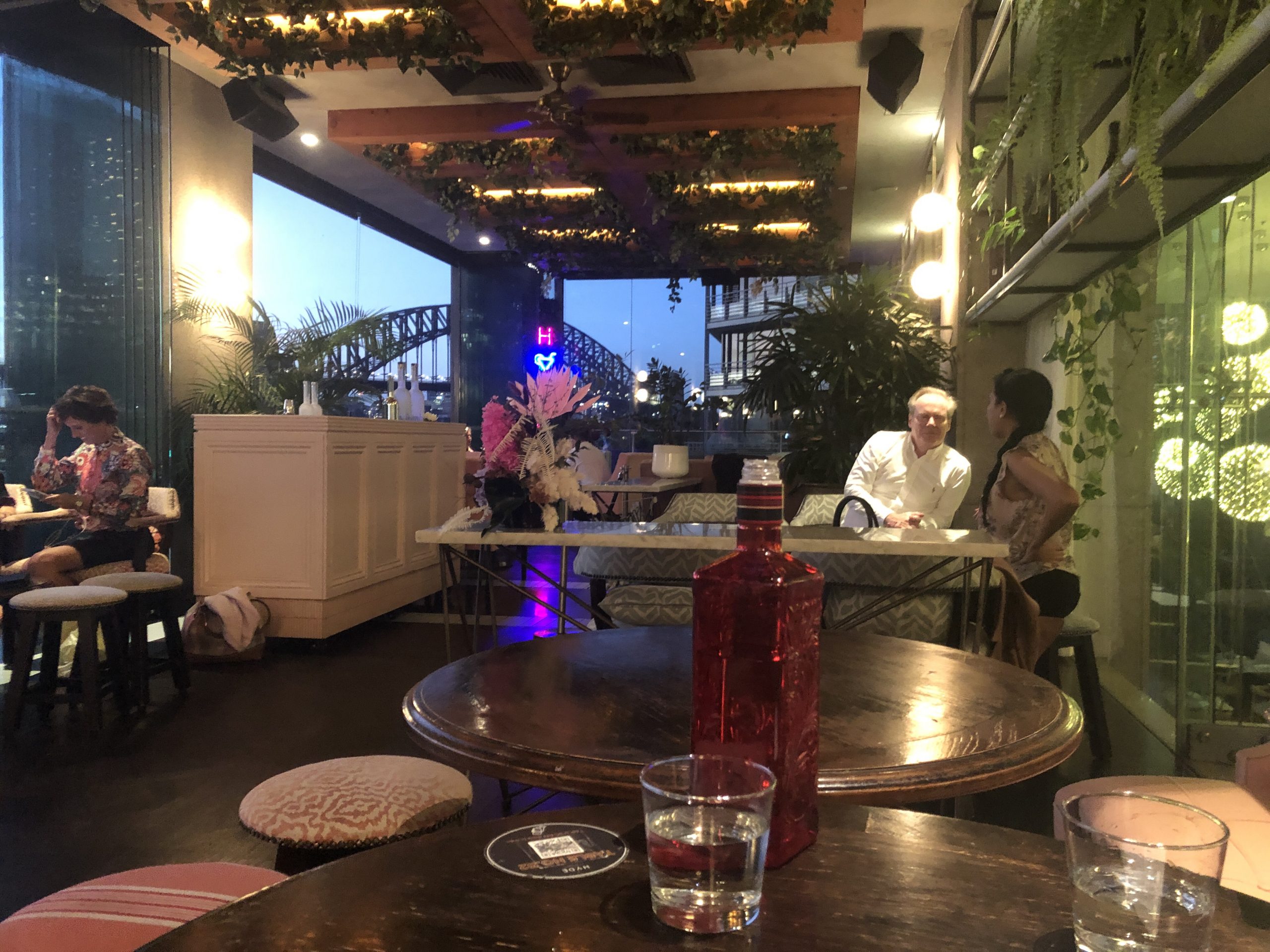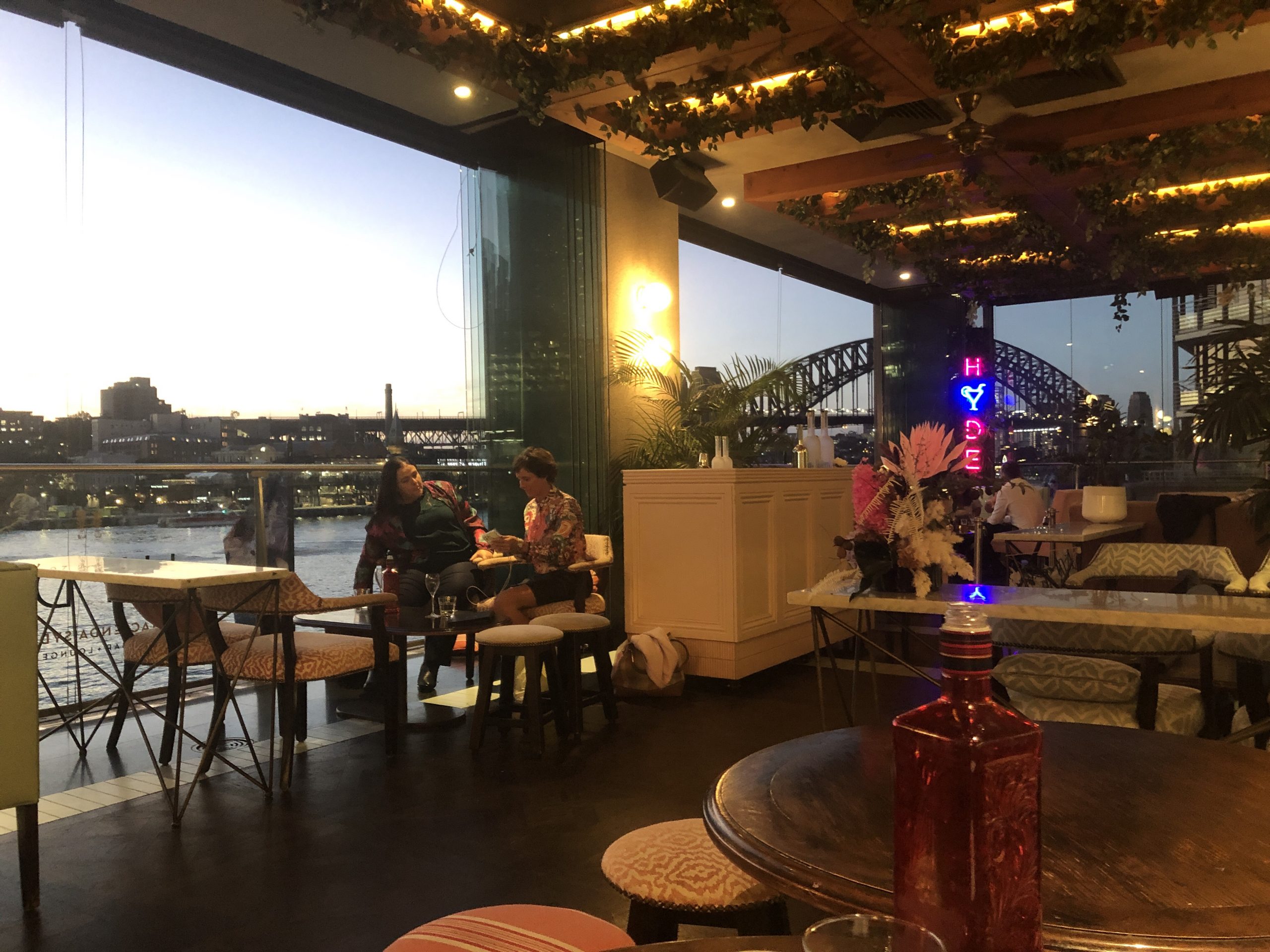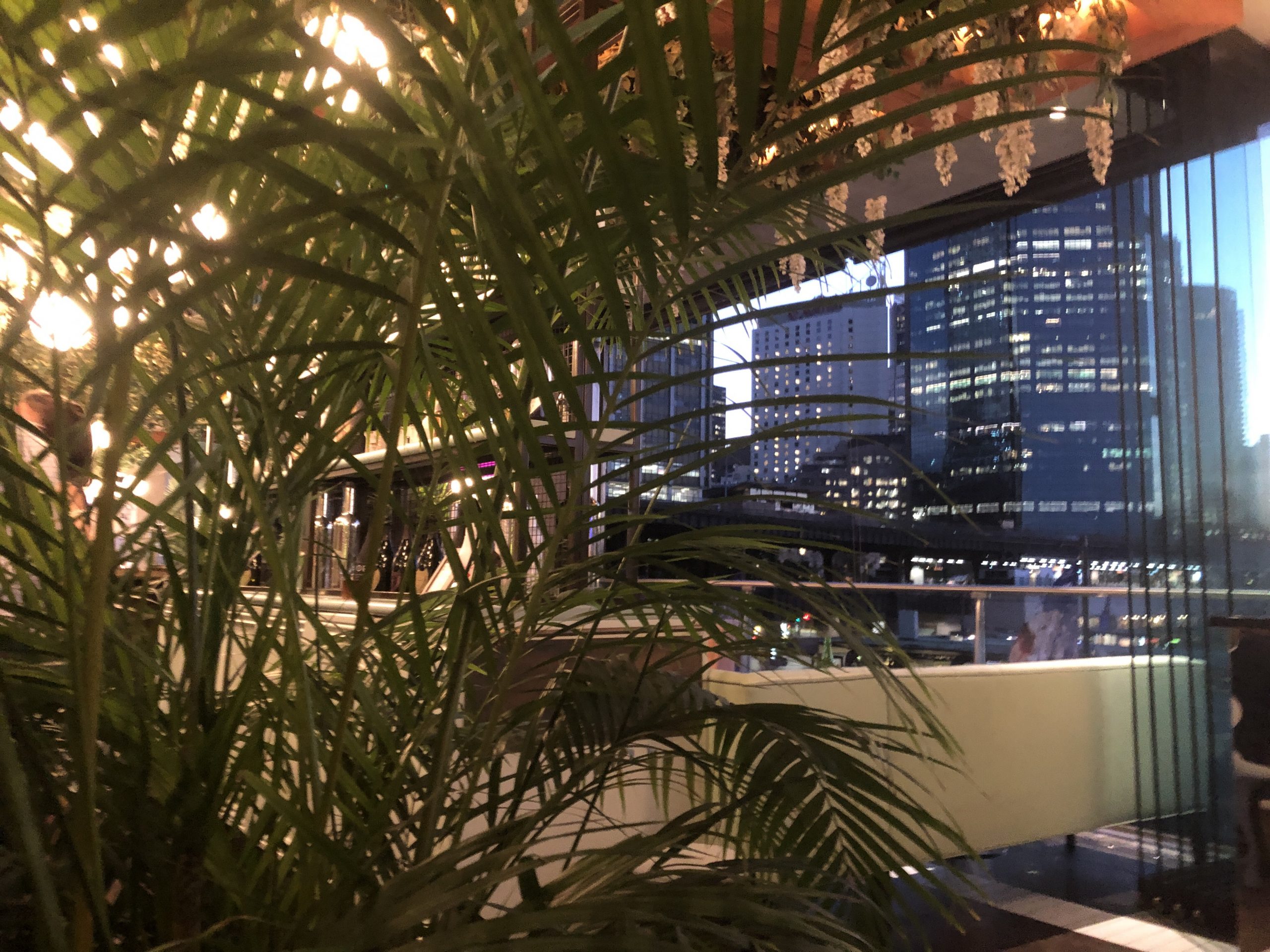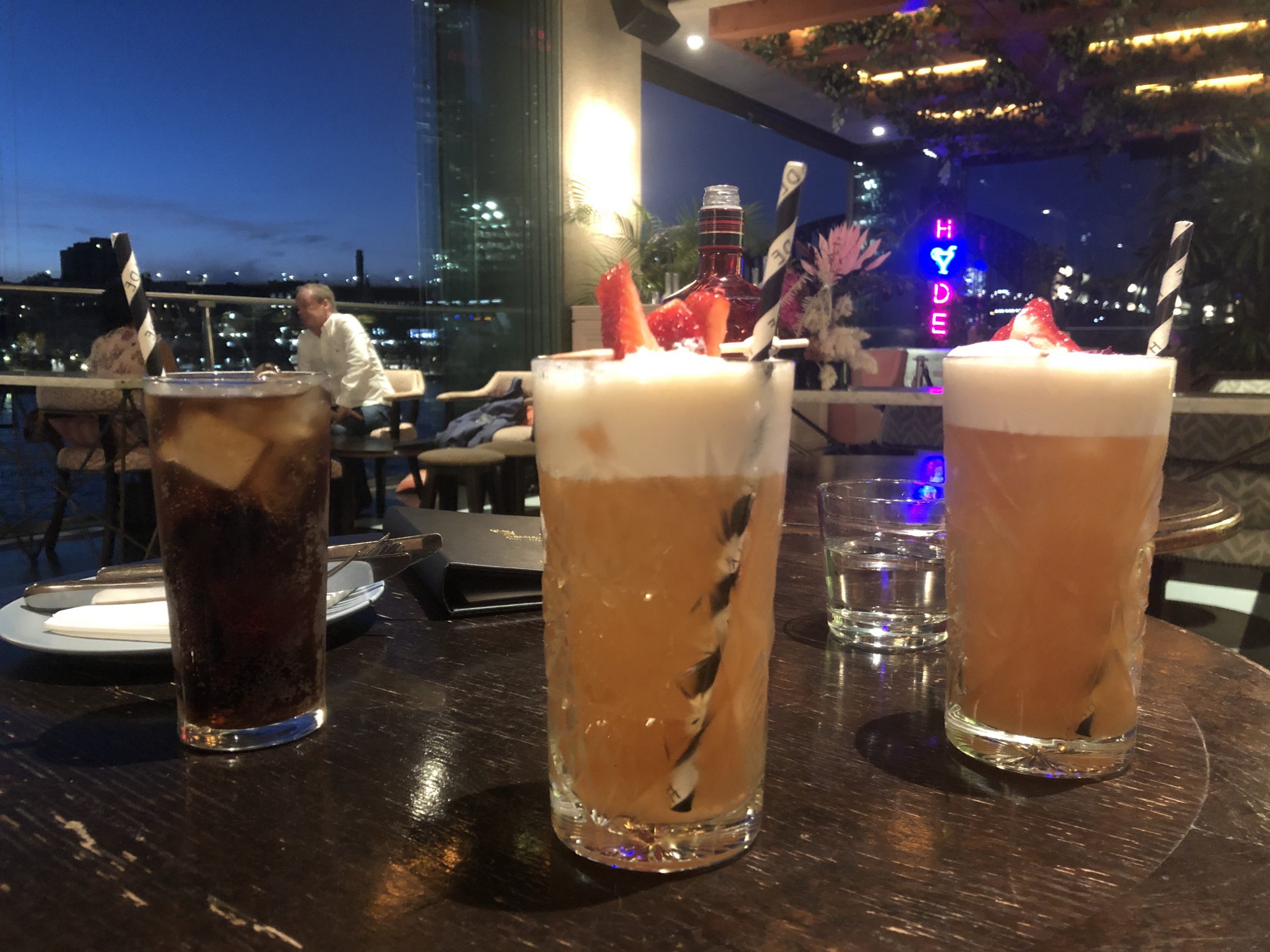 FAMILY EASTER
After not being able to see my family for Christmas we finally were able to get together at Easter at mum's house with my niece and nephew. We enjoyed family meals, trips to the beach and of course enjoying Easter Chocolate!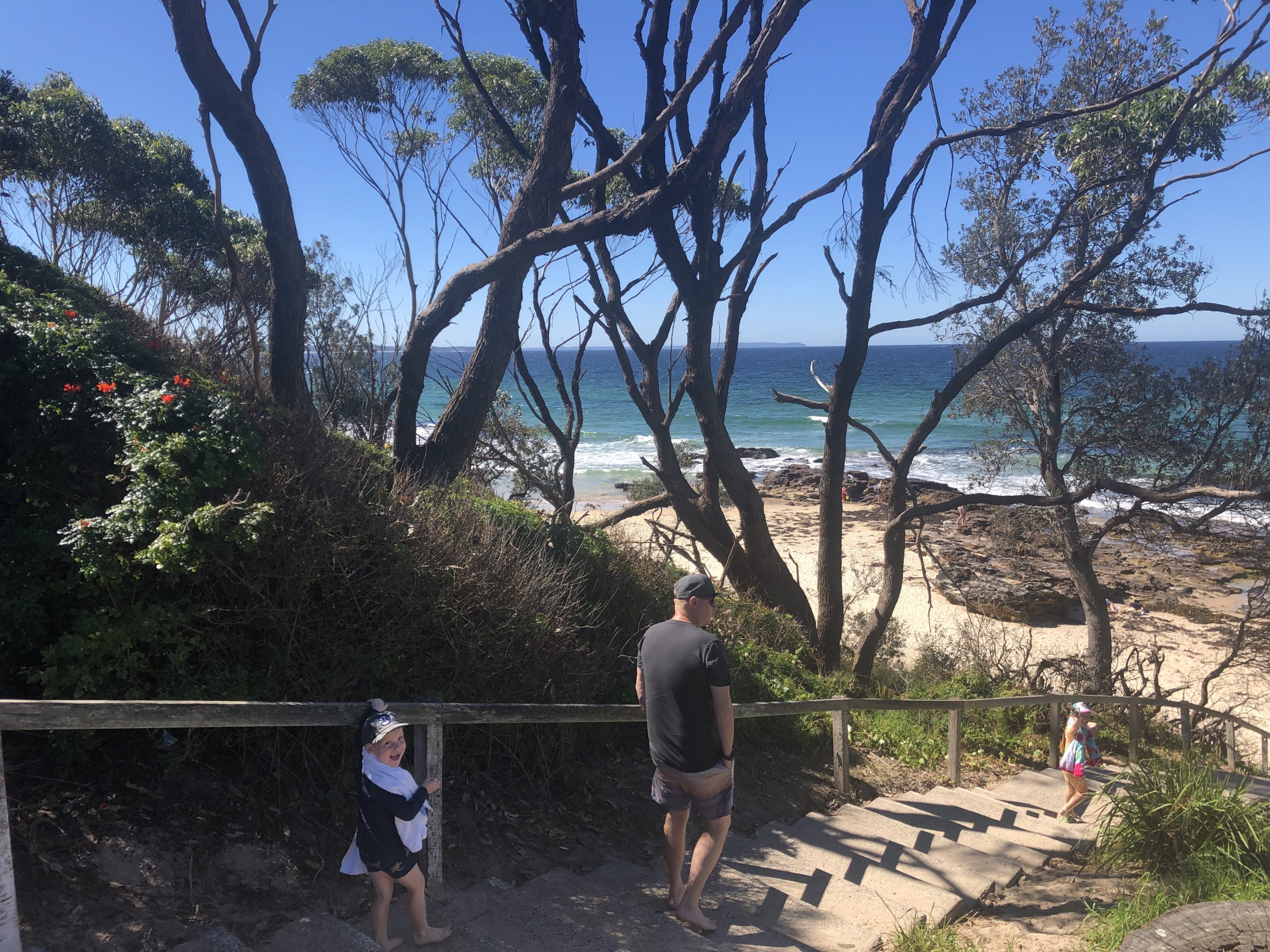 Its always lovely and sheltered down at South Narrawallee Beach. The water wasn't too cold considering it was April!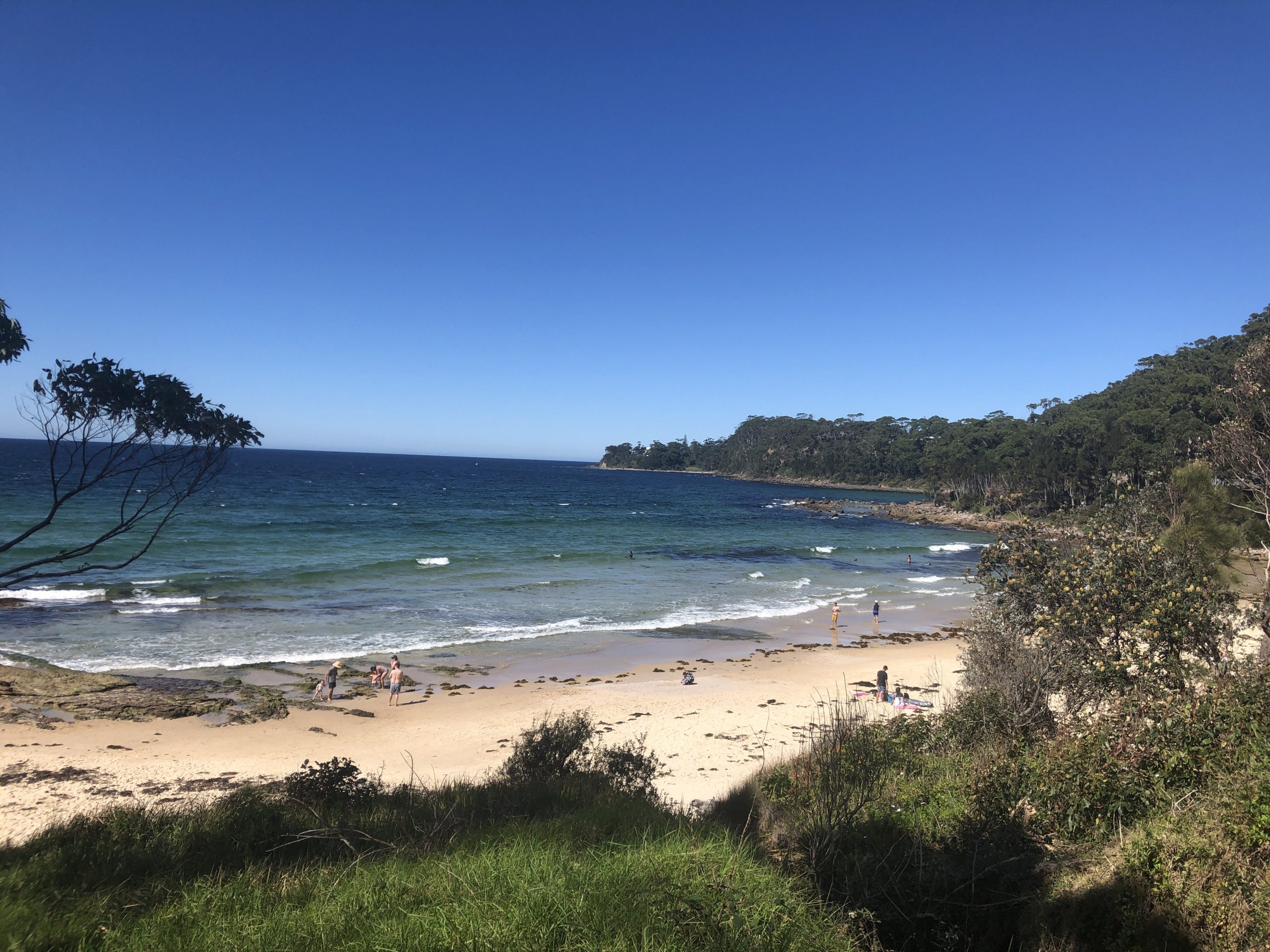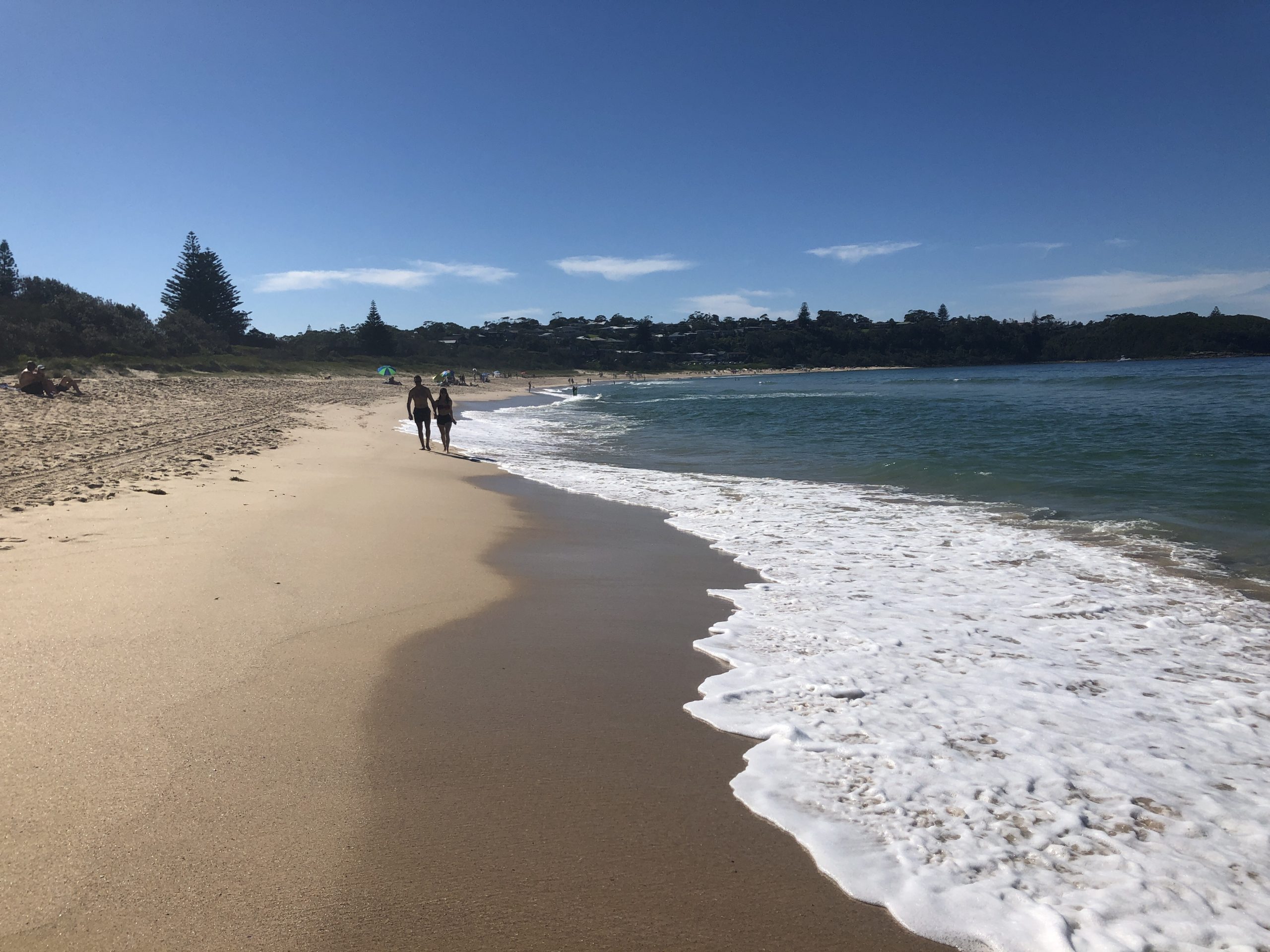 ROAD TRIP TO CANBERRA
After our long weekend in Mollymook, we drove south west over the Kings Highway towards Canberra. We stopped in the small country towns of Braidwood and Bungendore. We liked driving through the fields and the poplar trees. Braidwood was buzzing, we grabbed some lunch at the famous bakery and wandered up and down the main street.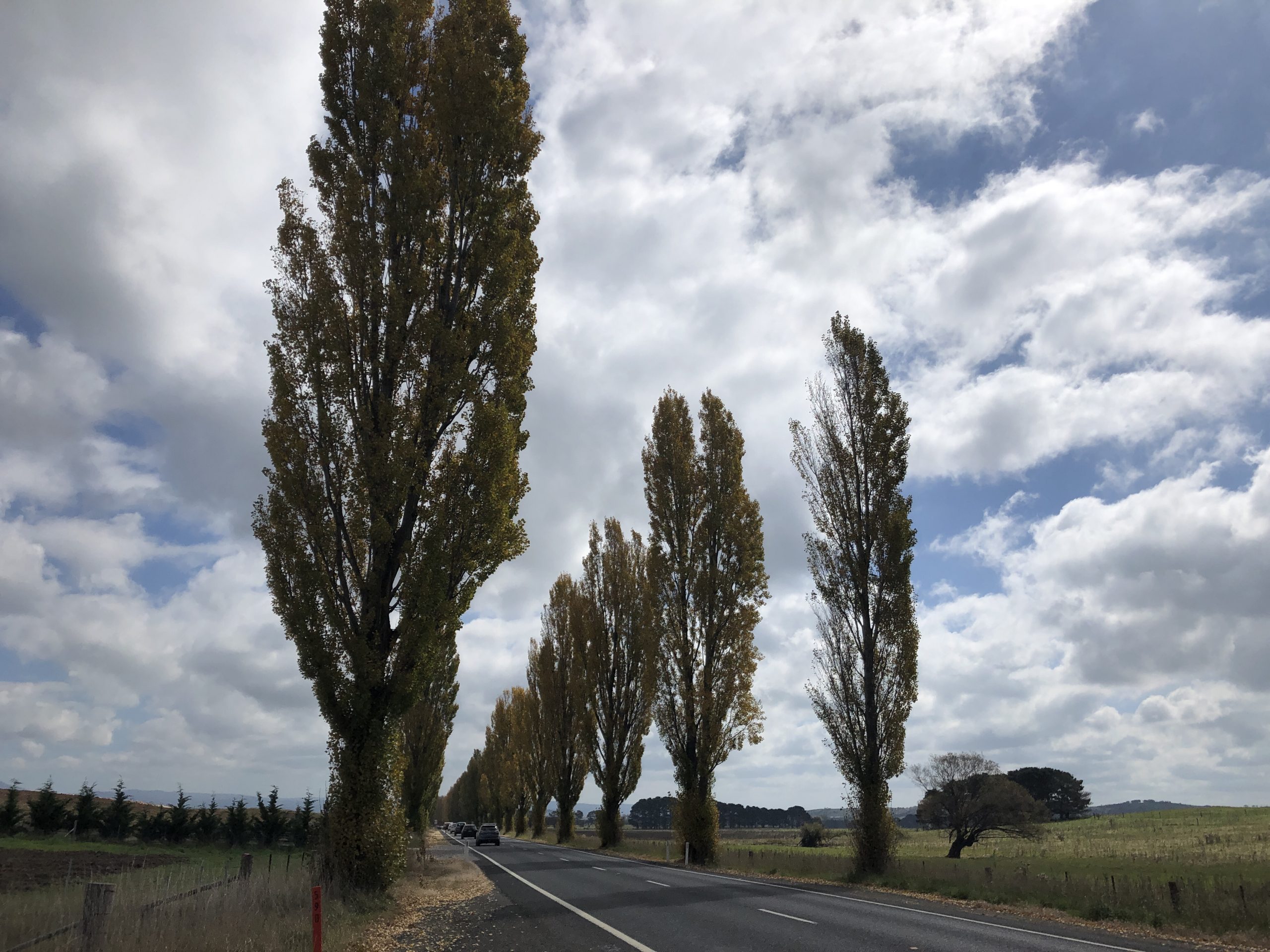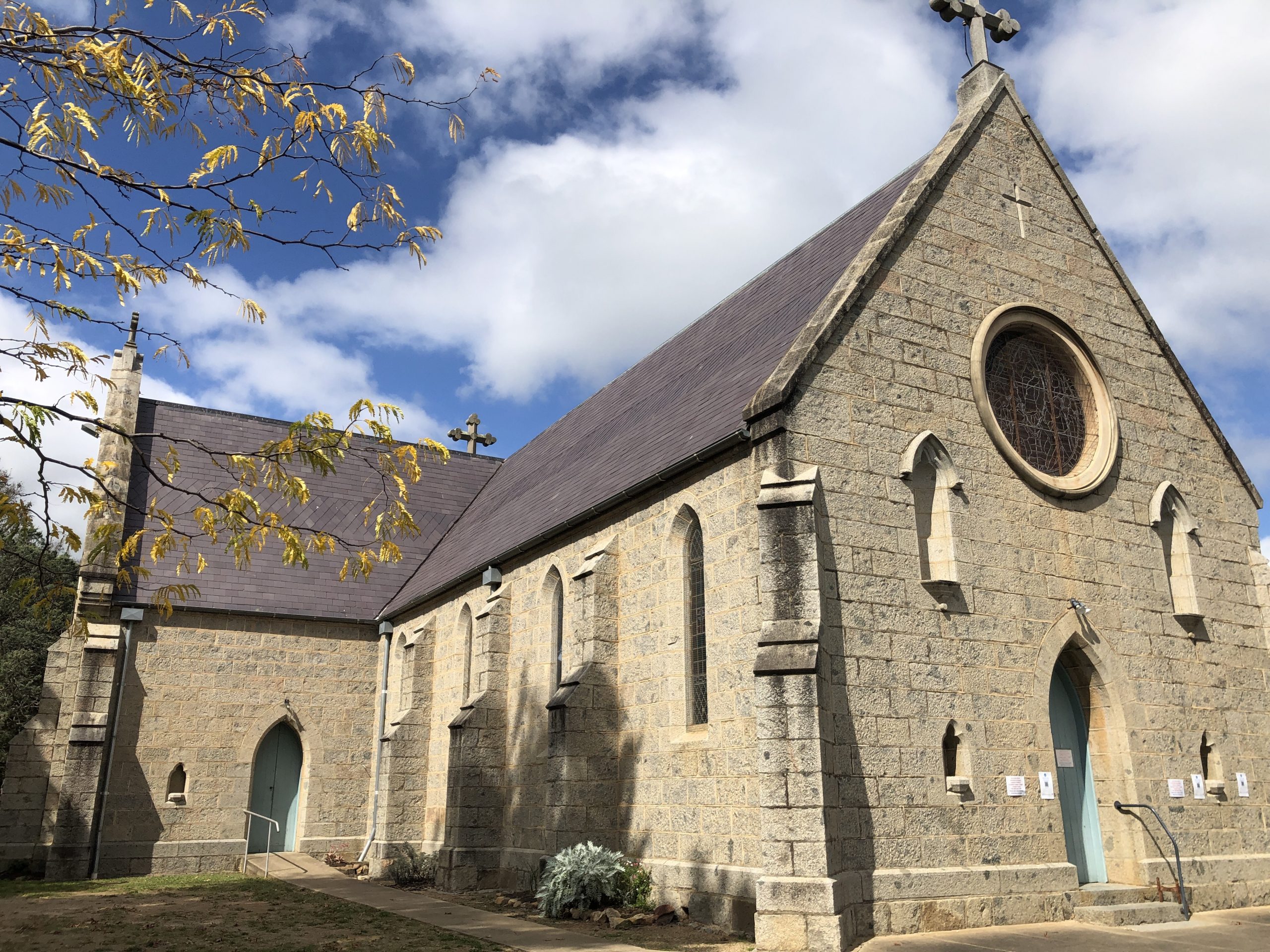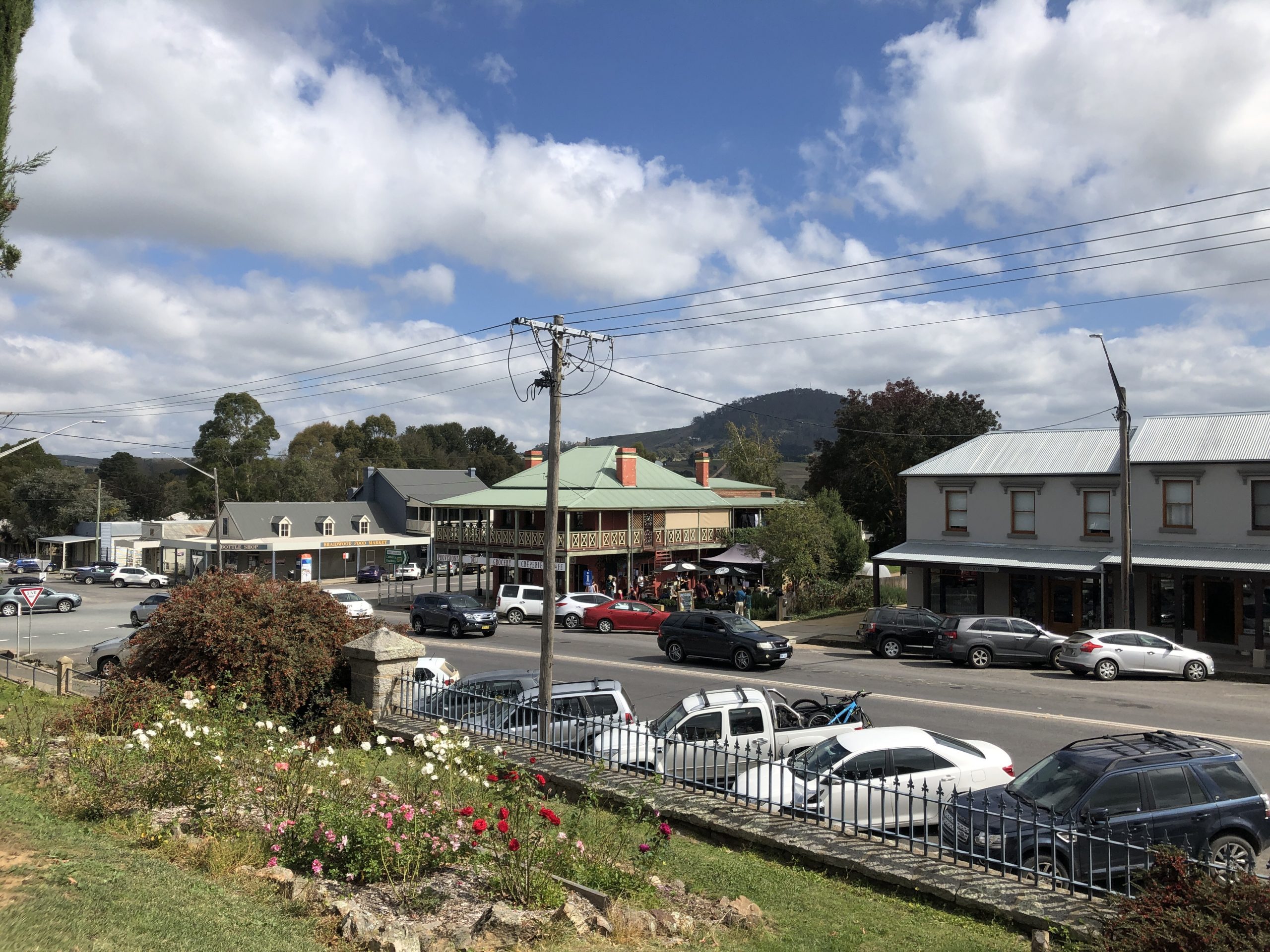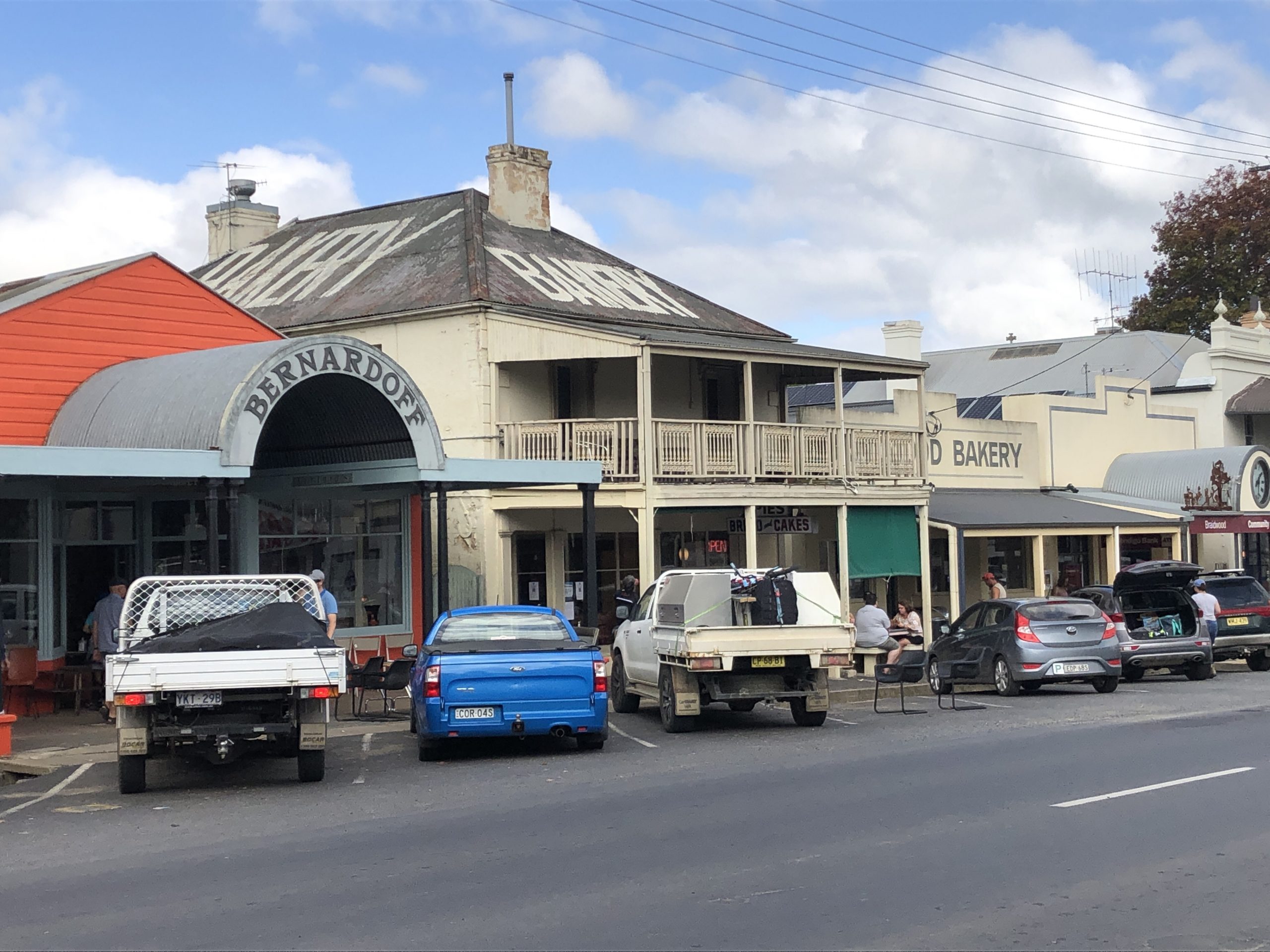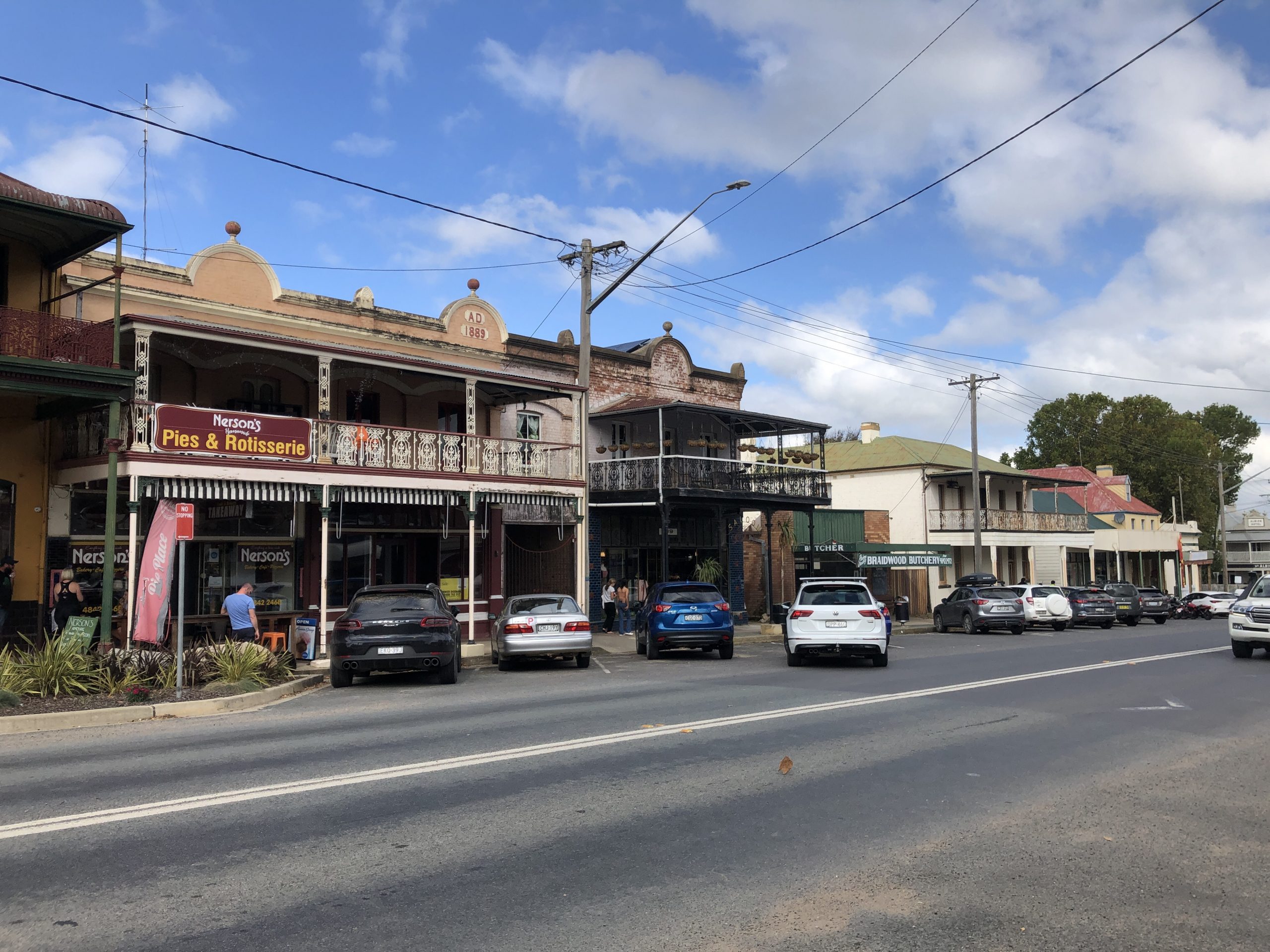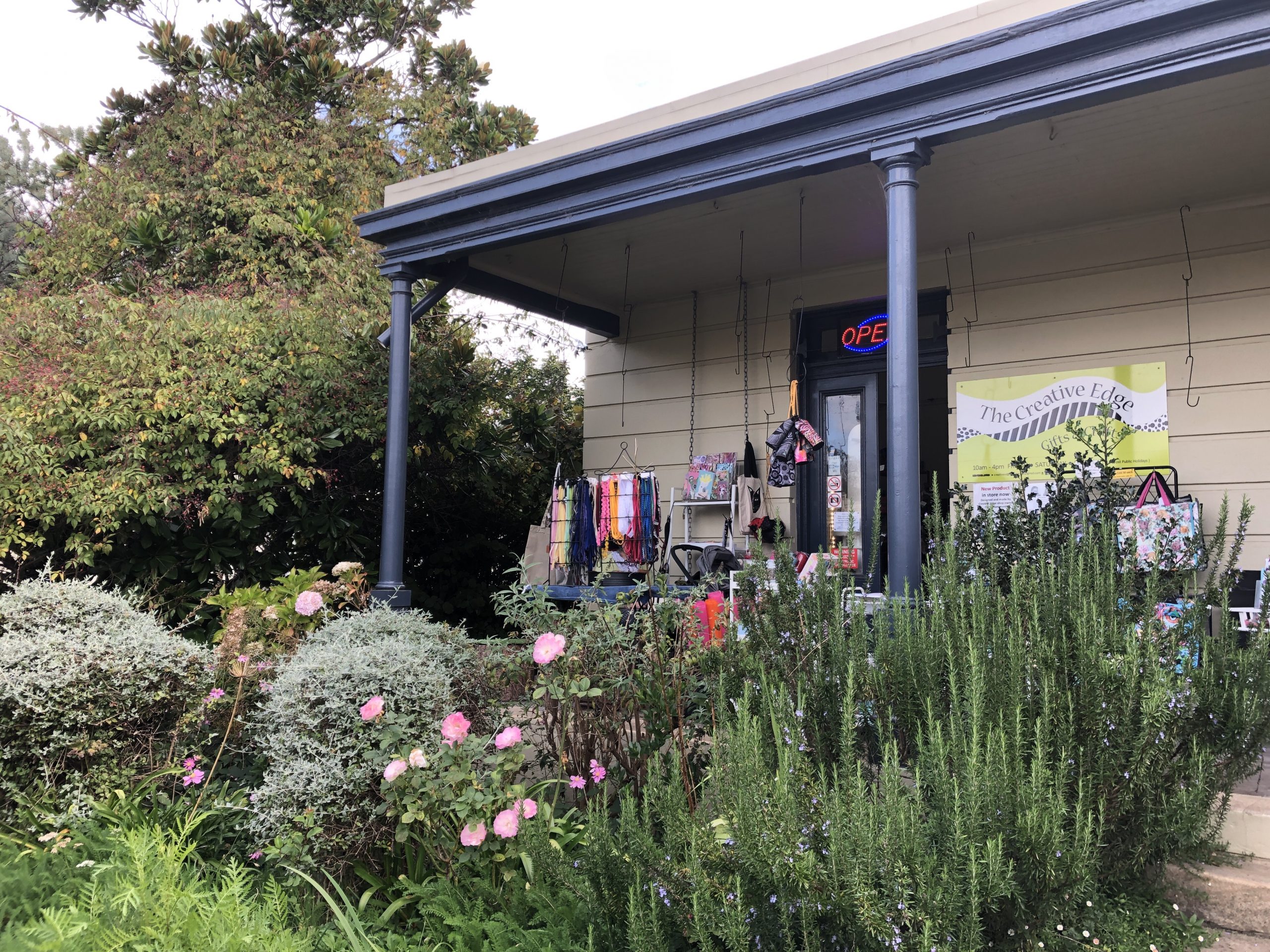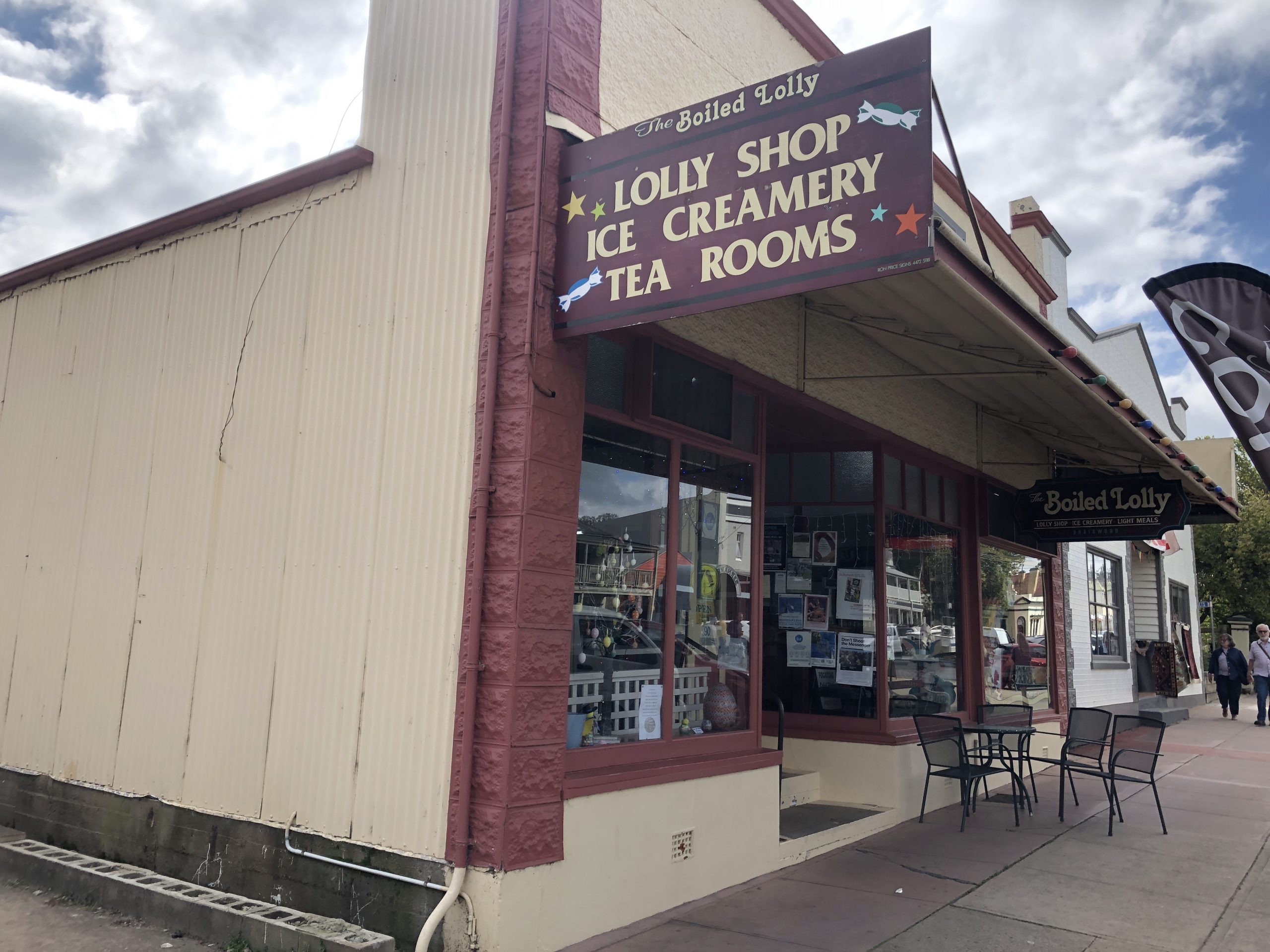 In Bungendore we stopped at the train station to use the public toilet. But we were glad we did, it was the cutest little country station! No trains on Sunday though. We visited an art gallery and window shopped at the leather and woodwork stores before driving onto Canberra.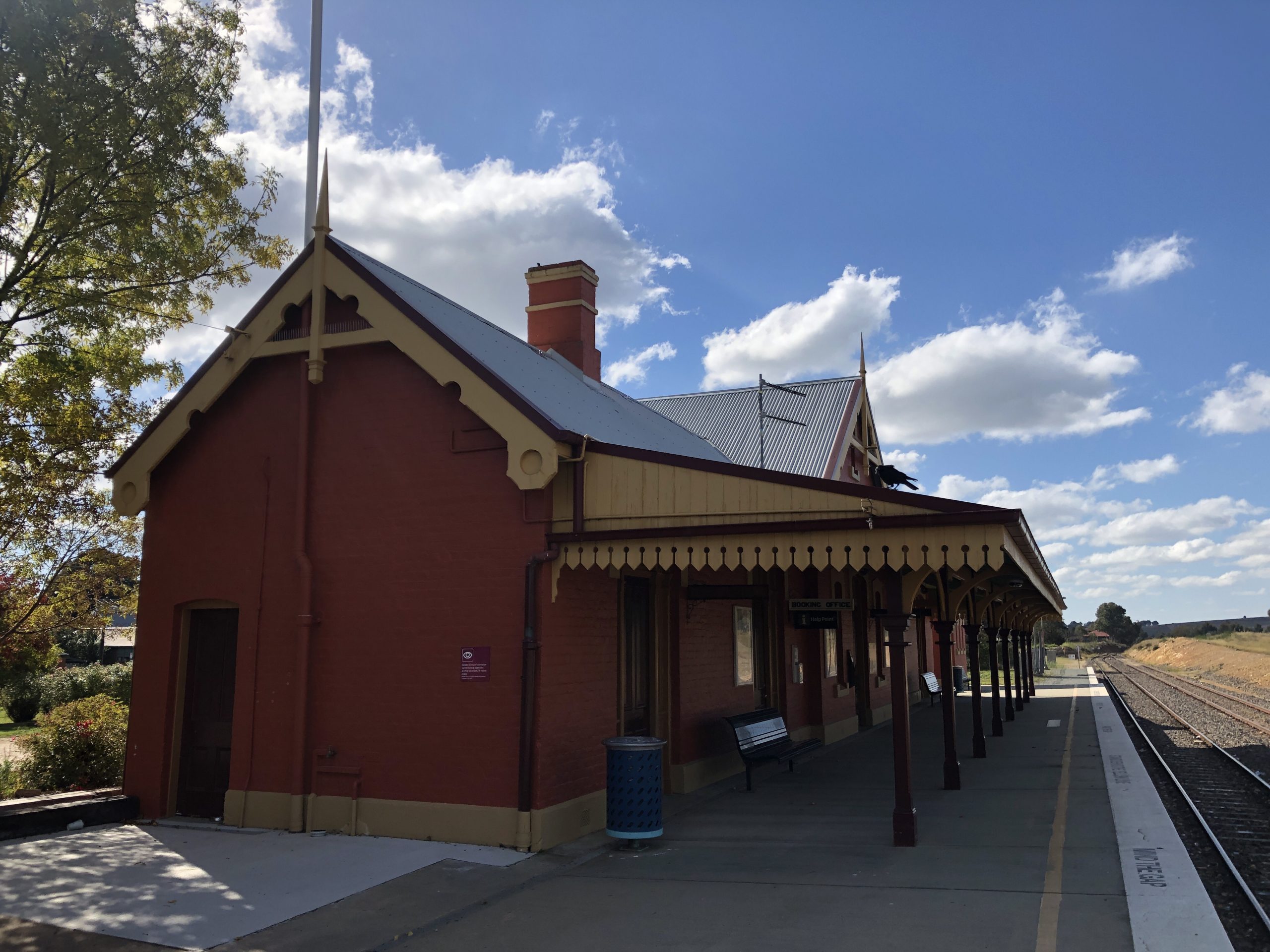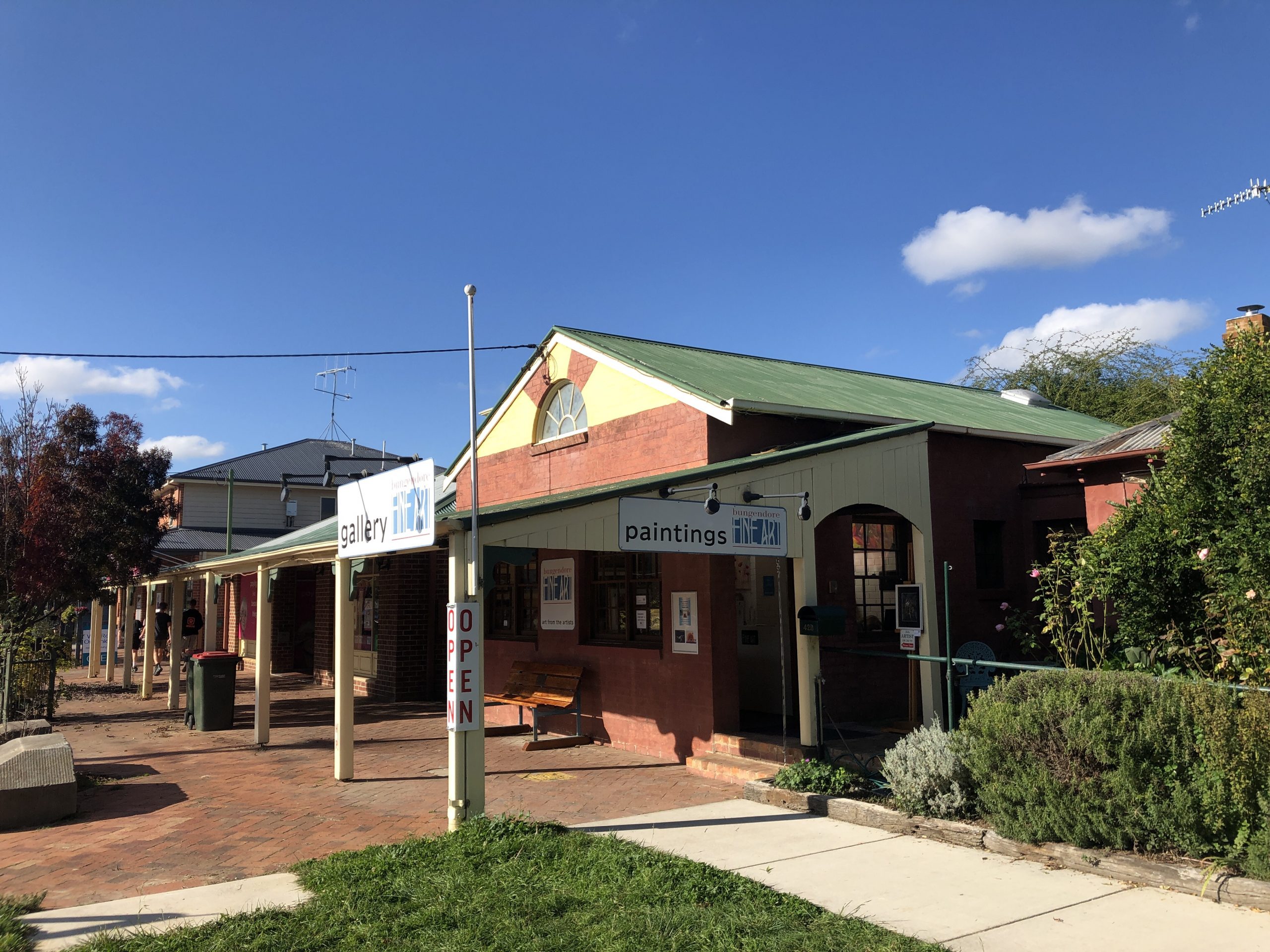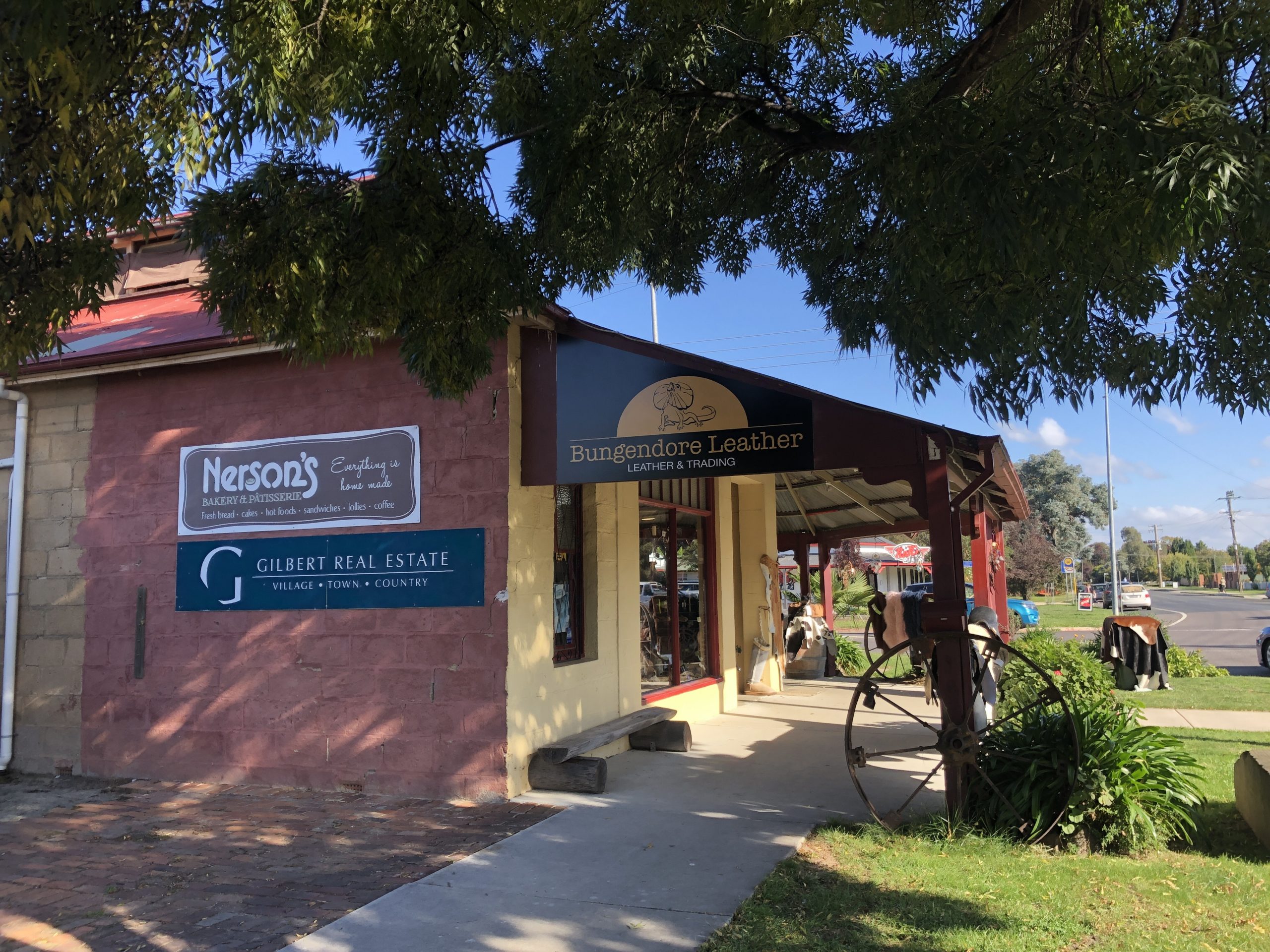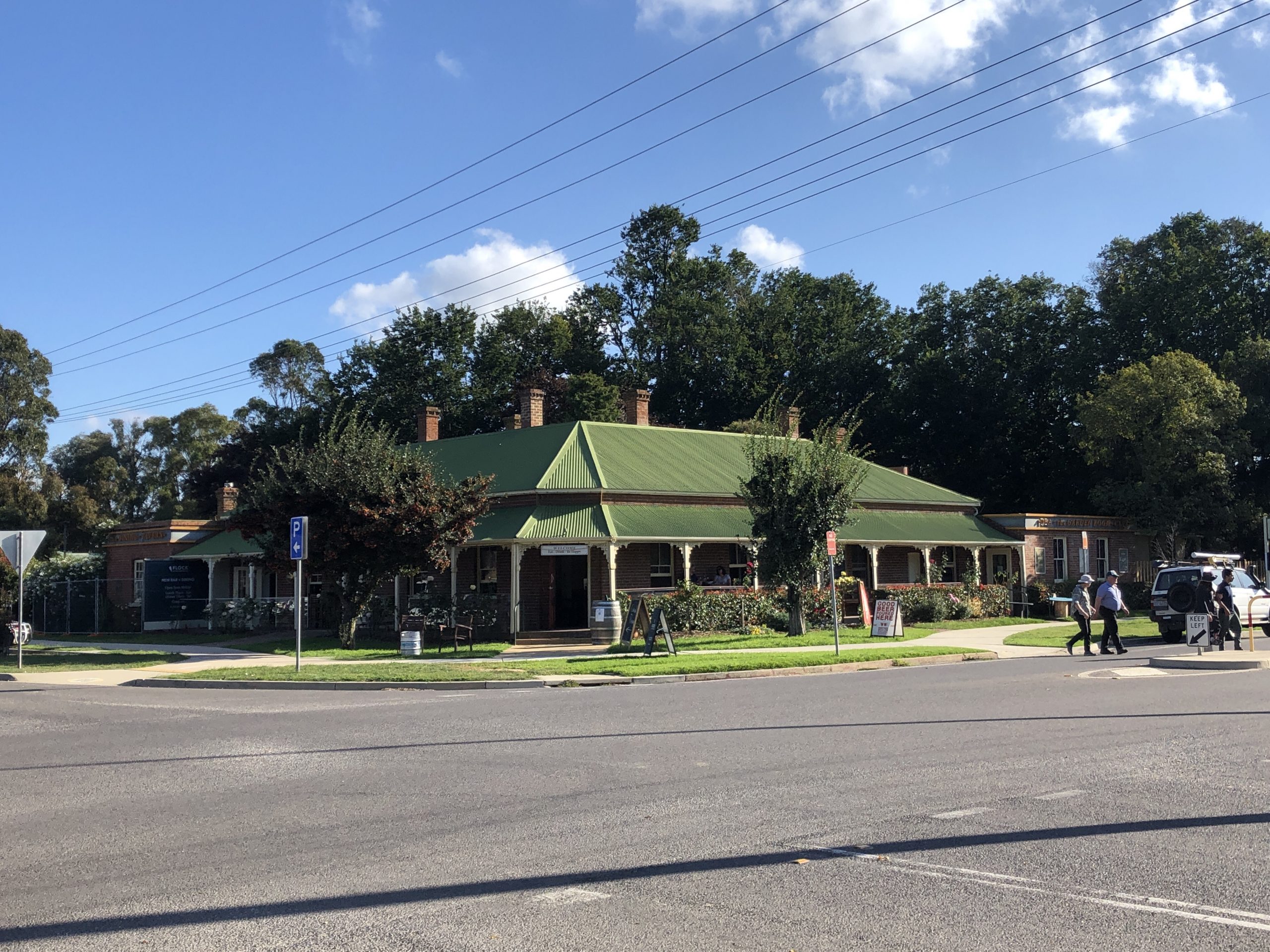 NATIONAL ART GALLERY – CANBERRA
Once we arrived in Canberra for a night, we grabbed some Thai food for dinner. The next morning after some croissants and orange juice we headed to the National Art Gallery to see the Botticelli to Van Gogh exhibition, from the National Gallery of London. Luckily we had booked tickets, we met a couple who had driven 8 hours but hadn't booked before arriving in Canberra.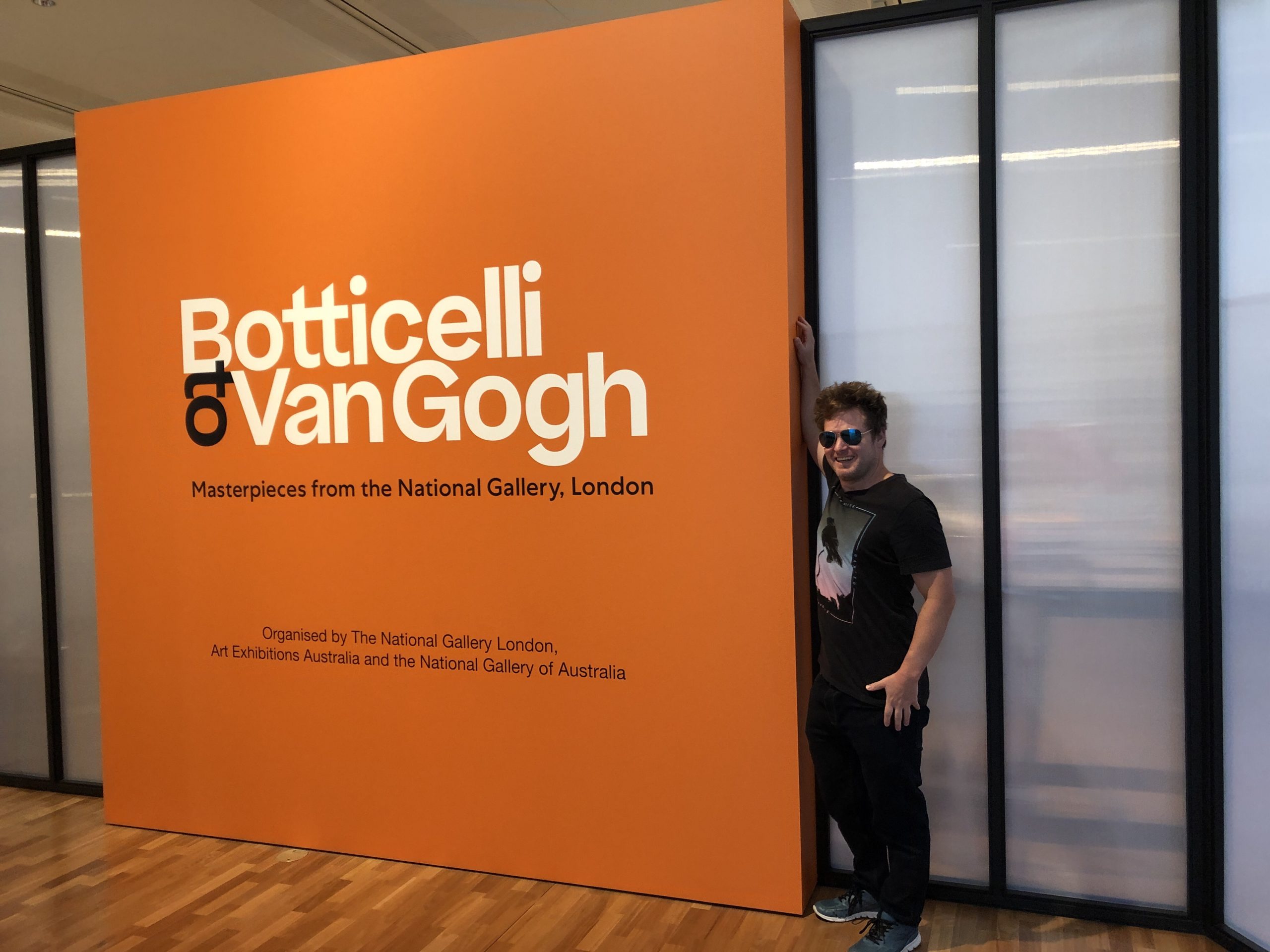 It was wonderful seeing so many amazing artworks, including Van Gogh's Sunflowers.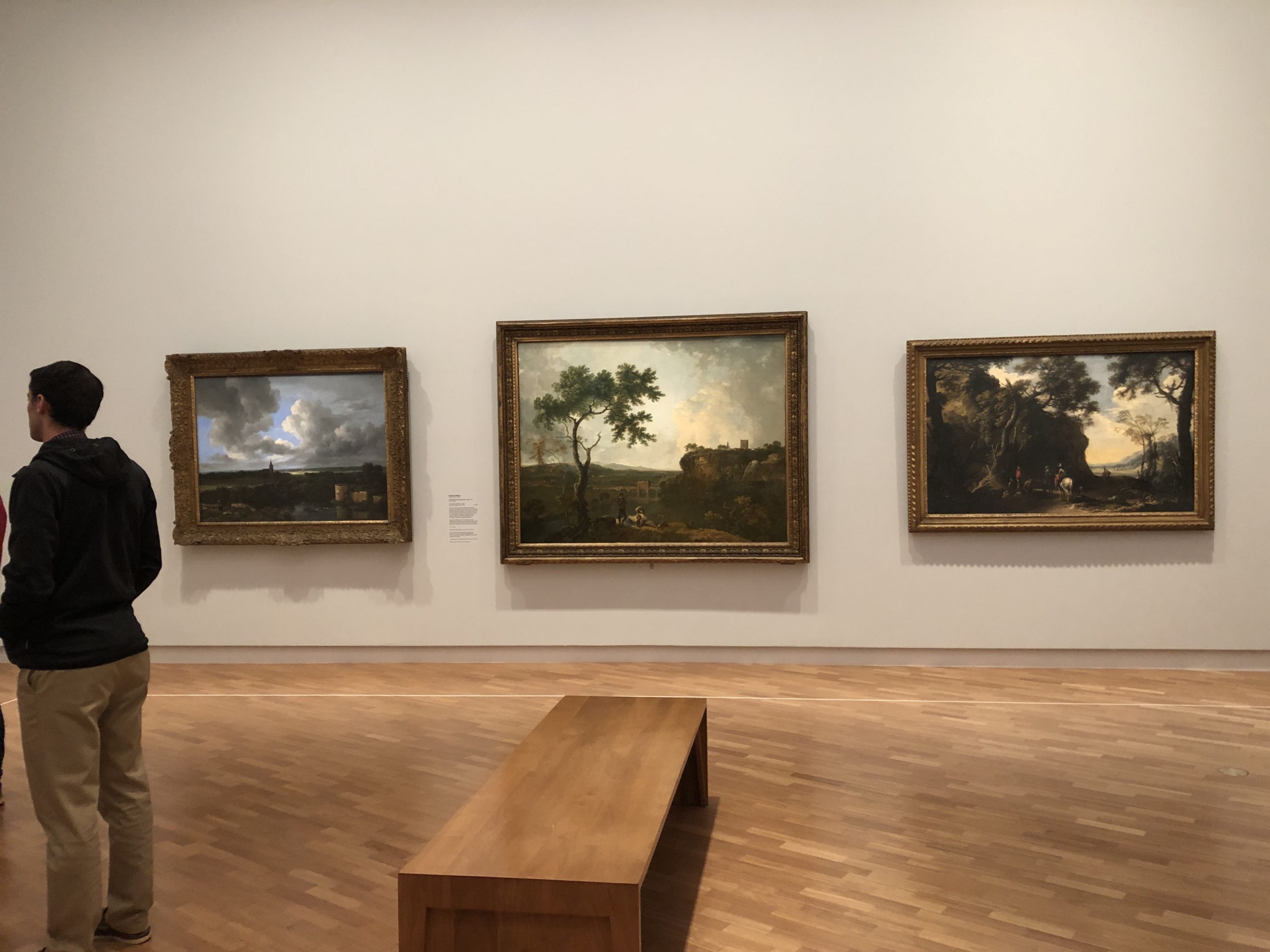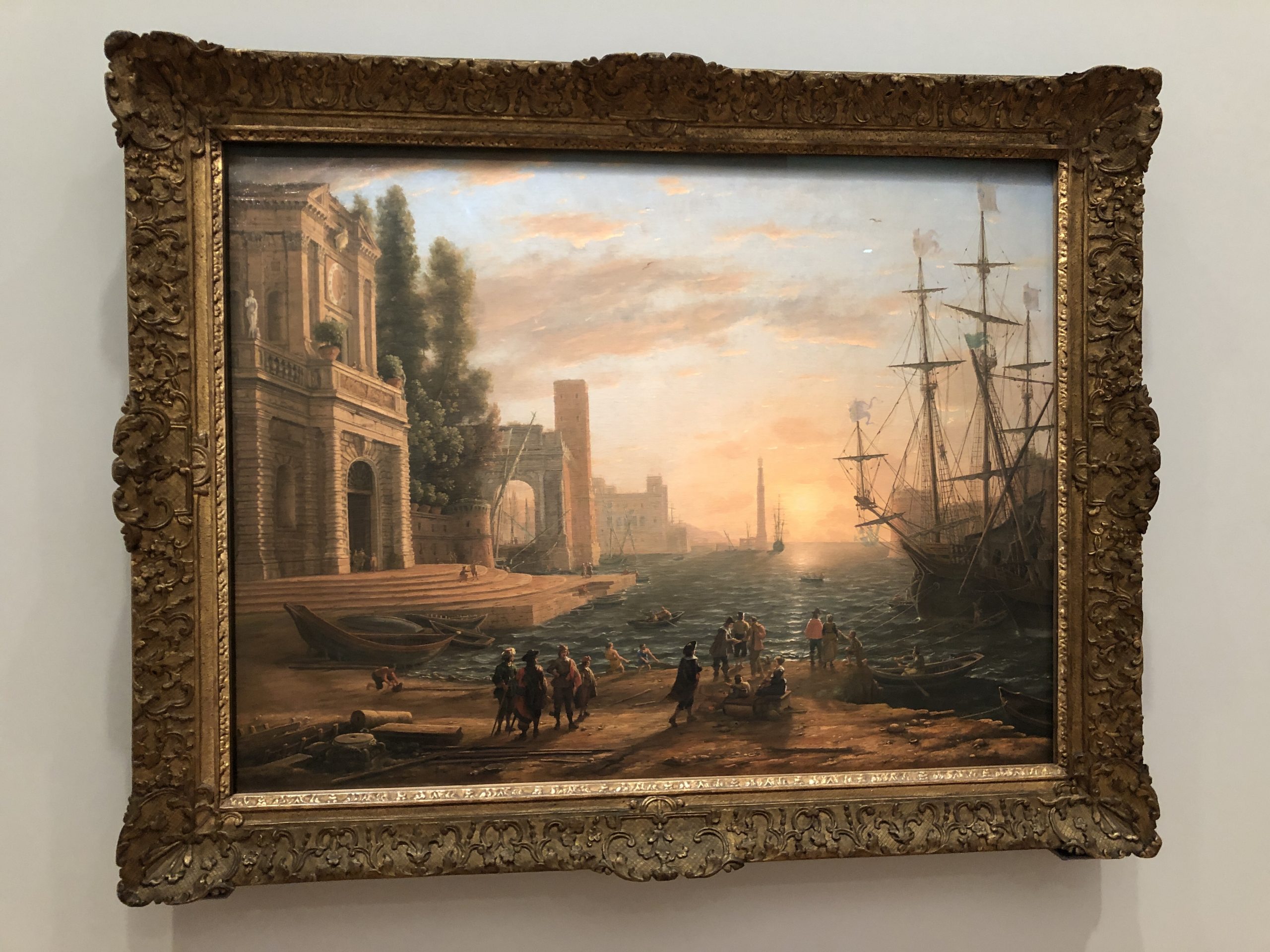 I also always enjoy visiting the permanent collection at the National Art Gallery, including Monet, Magritte and Pollock. It's a great gallery if you are ever in Canberra.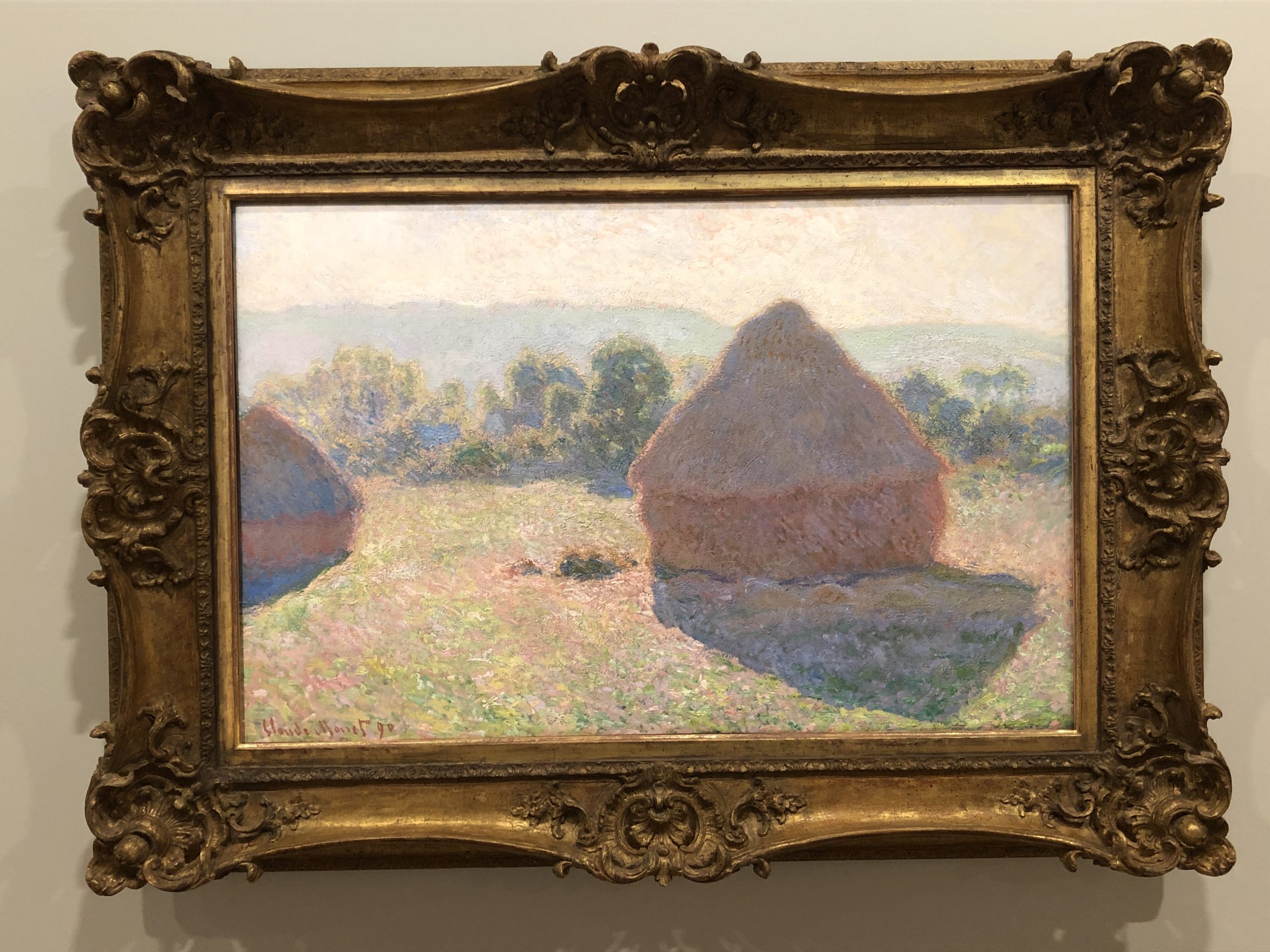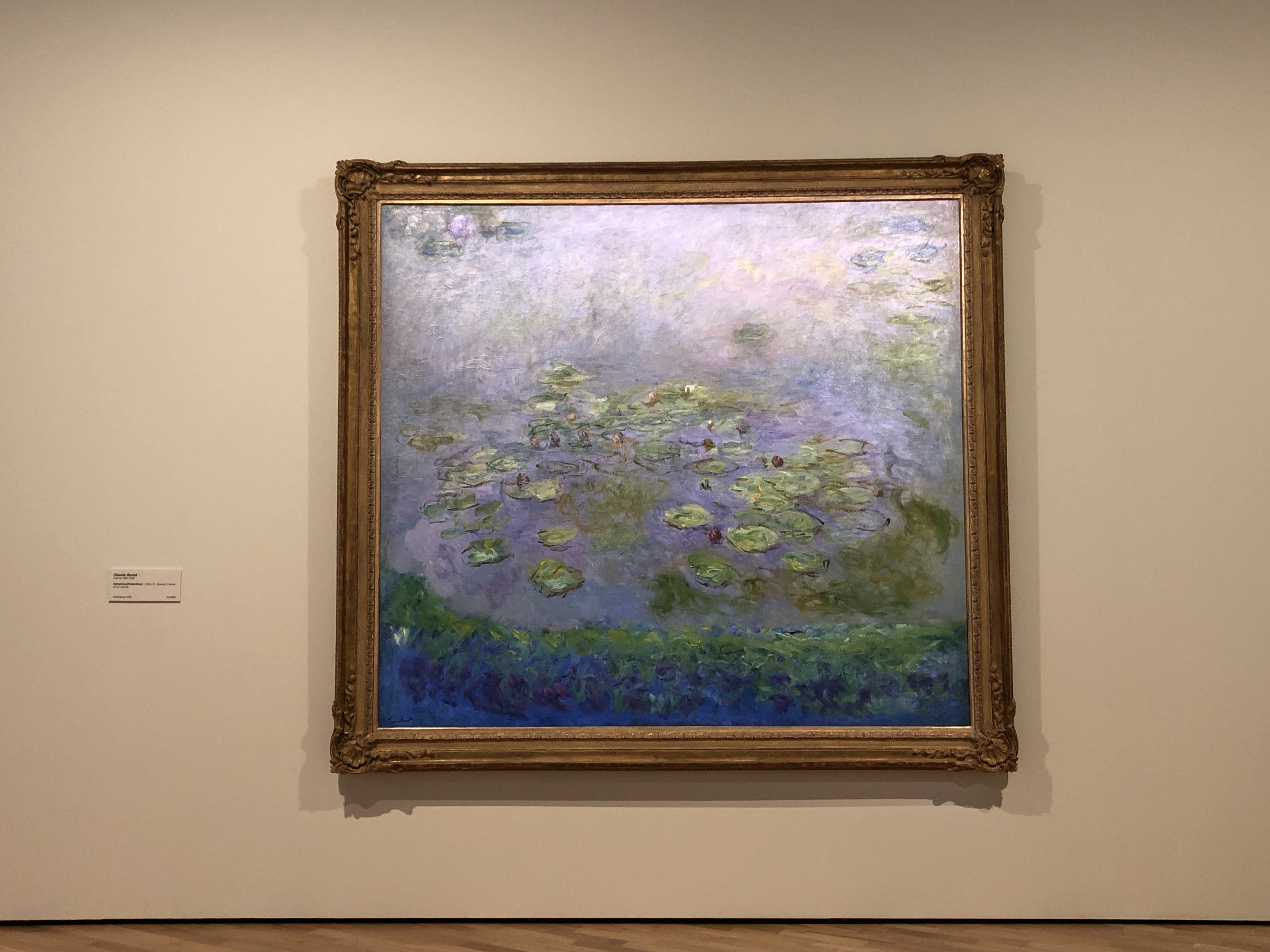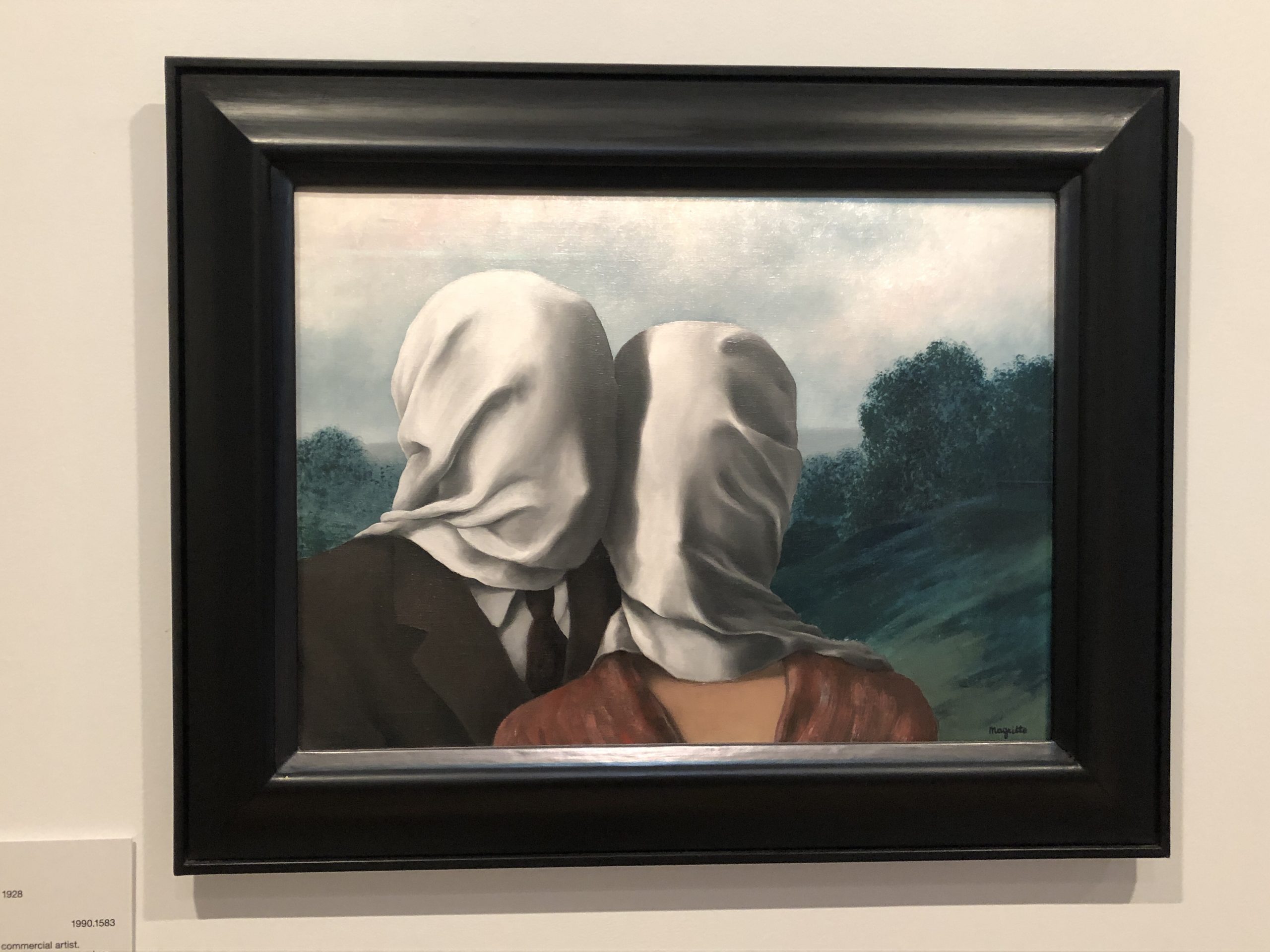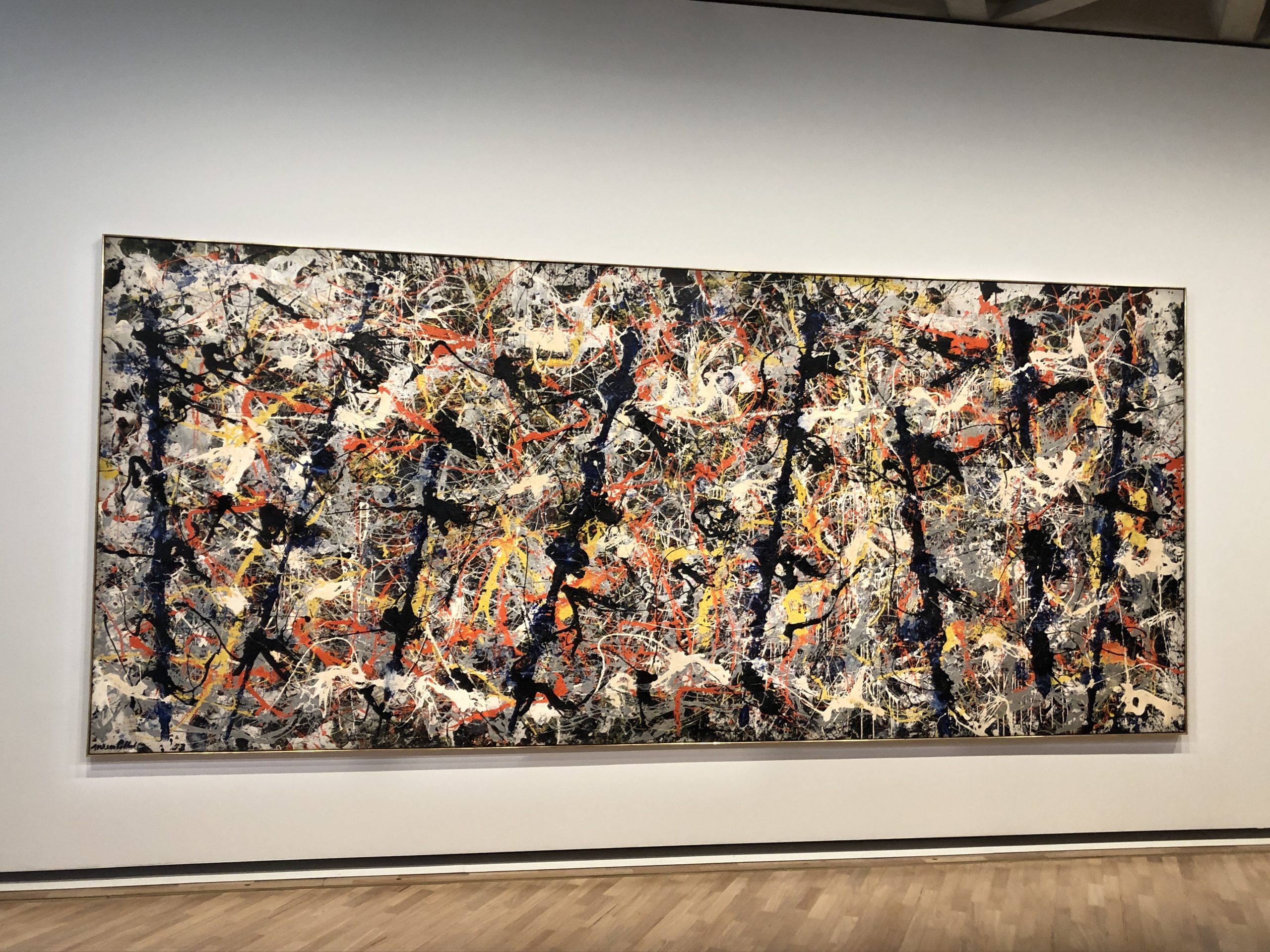 Another highlight was seeing the James Turrell skyscape installation in the gardens of the gallery. Despite the crowds inside it is a worthy place to visit, admiring the light and space created by the shapes and the openings. I'd love to see it at sunrise or sunset.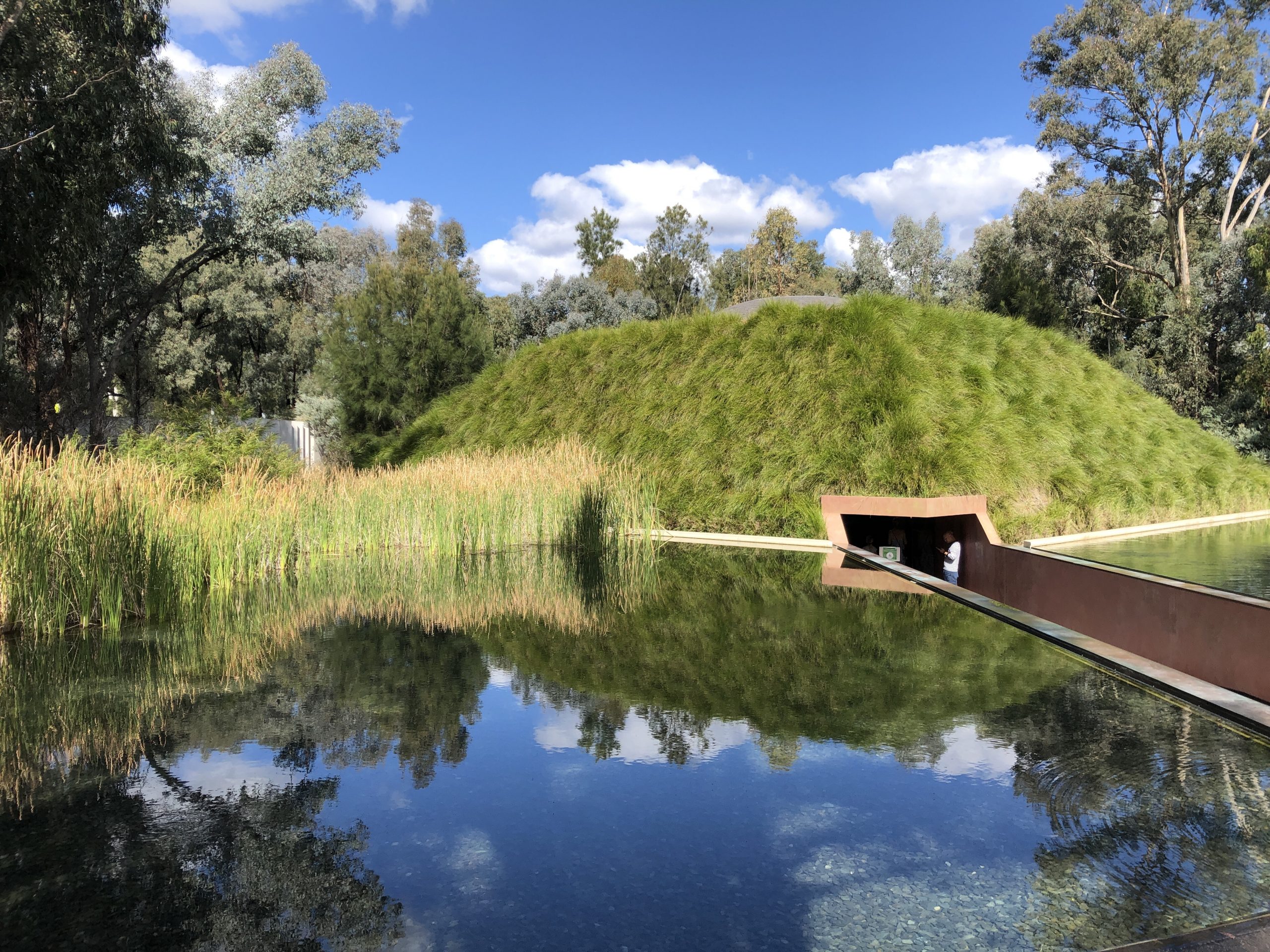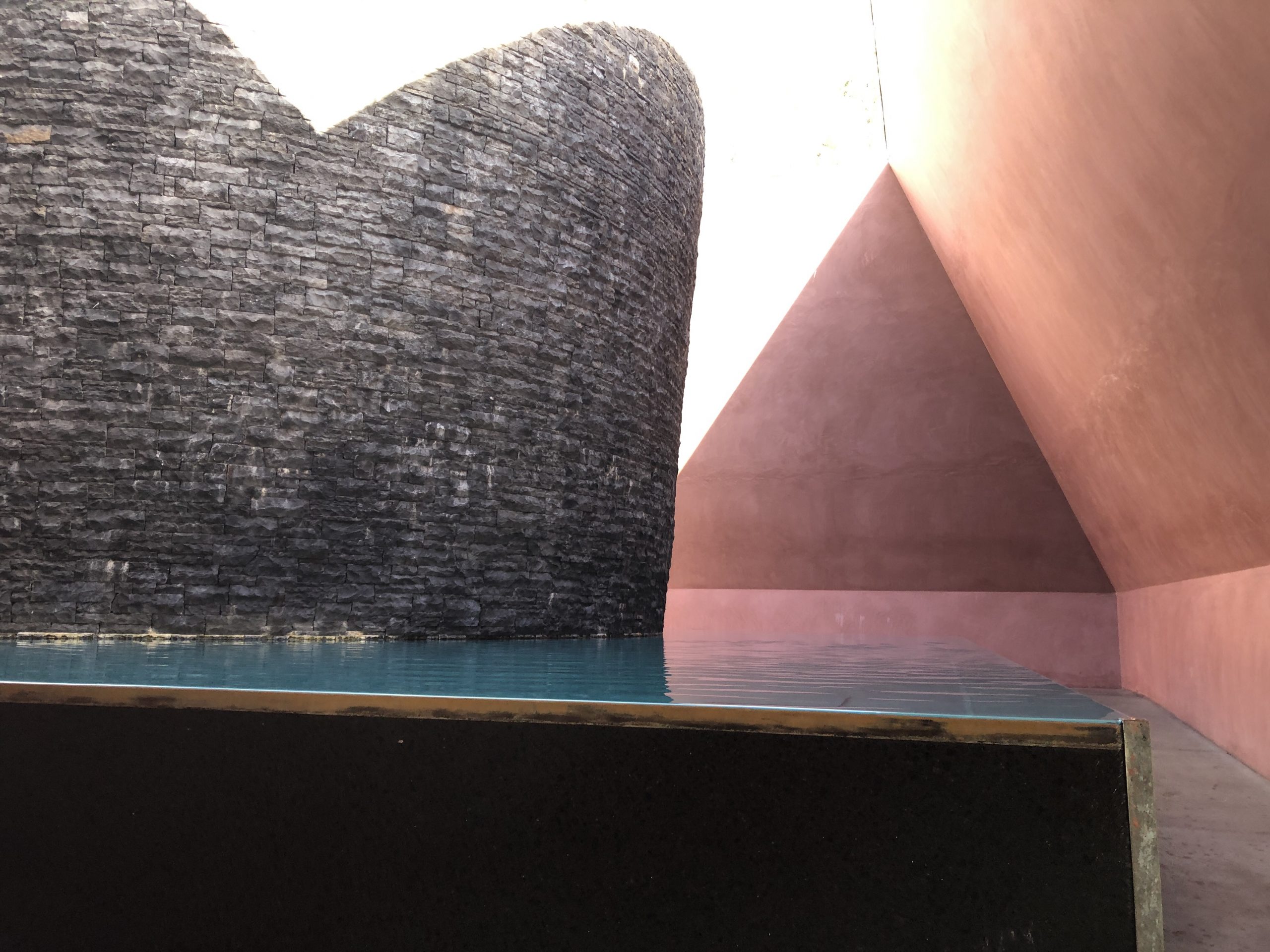 Another suprising highlight was stumbling across the Yayoi Kusama installation "SPIRITS OF THE PUMPKINS DESCENDED INTO THE HEAVENS". I had to wait to go inside as there were covid restrictions but it meant I got the space all to myself!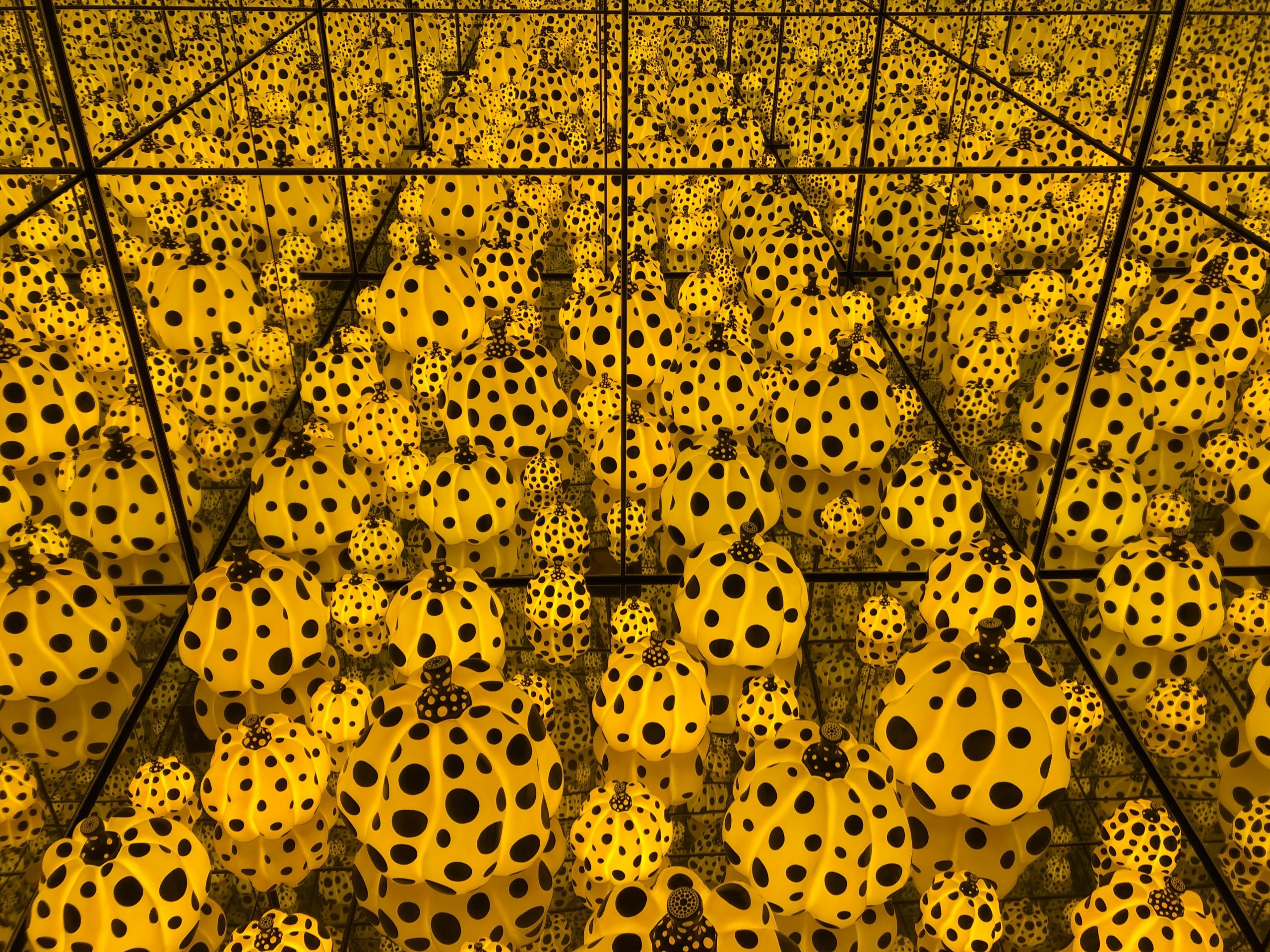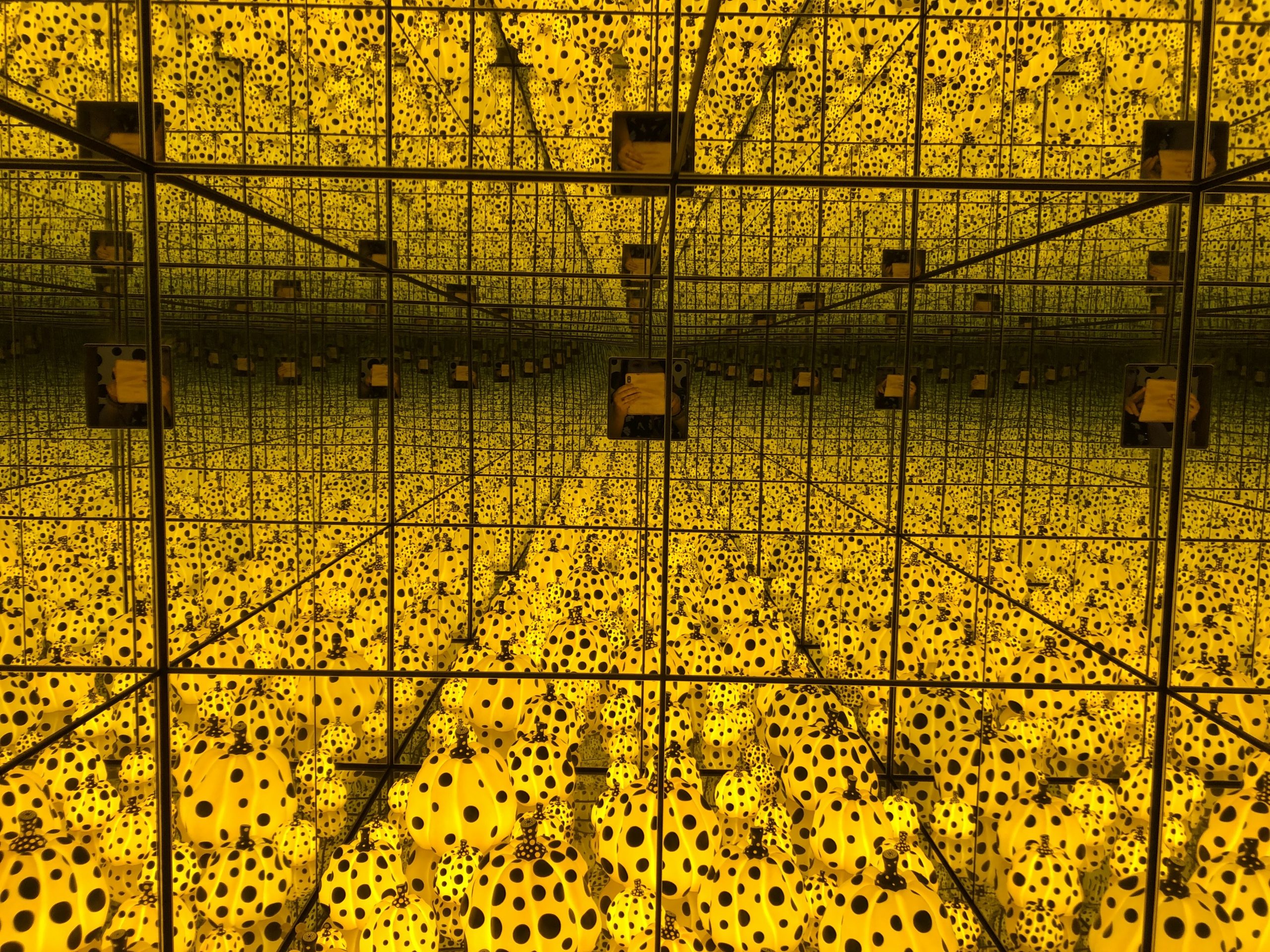 CATMOSPHERE CAFE, SYDNEY
A good friend and I headed to the Cat Cafe in Sydney for the second time, this time for the older cats room, not the kitten room we visited last time, before the pandemic hit. It was so good to see the cafe reopened and supporting cat adoption. We are still yet to try cat yoga or the cat cinema, next time!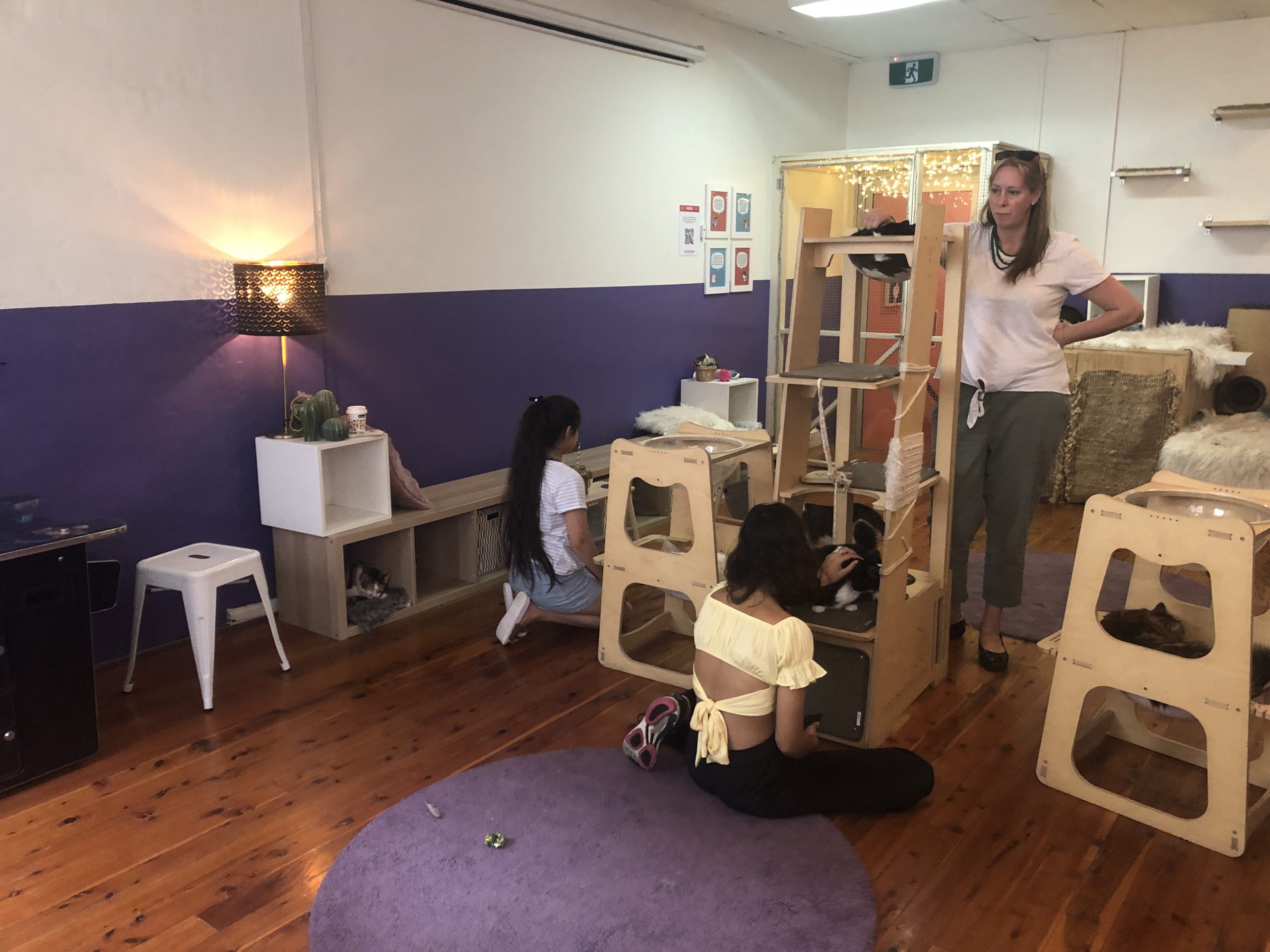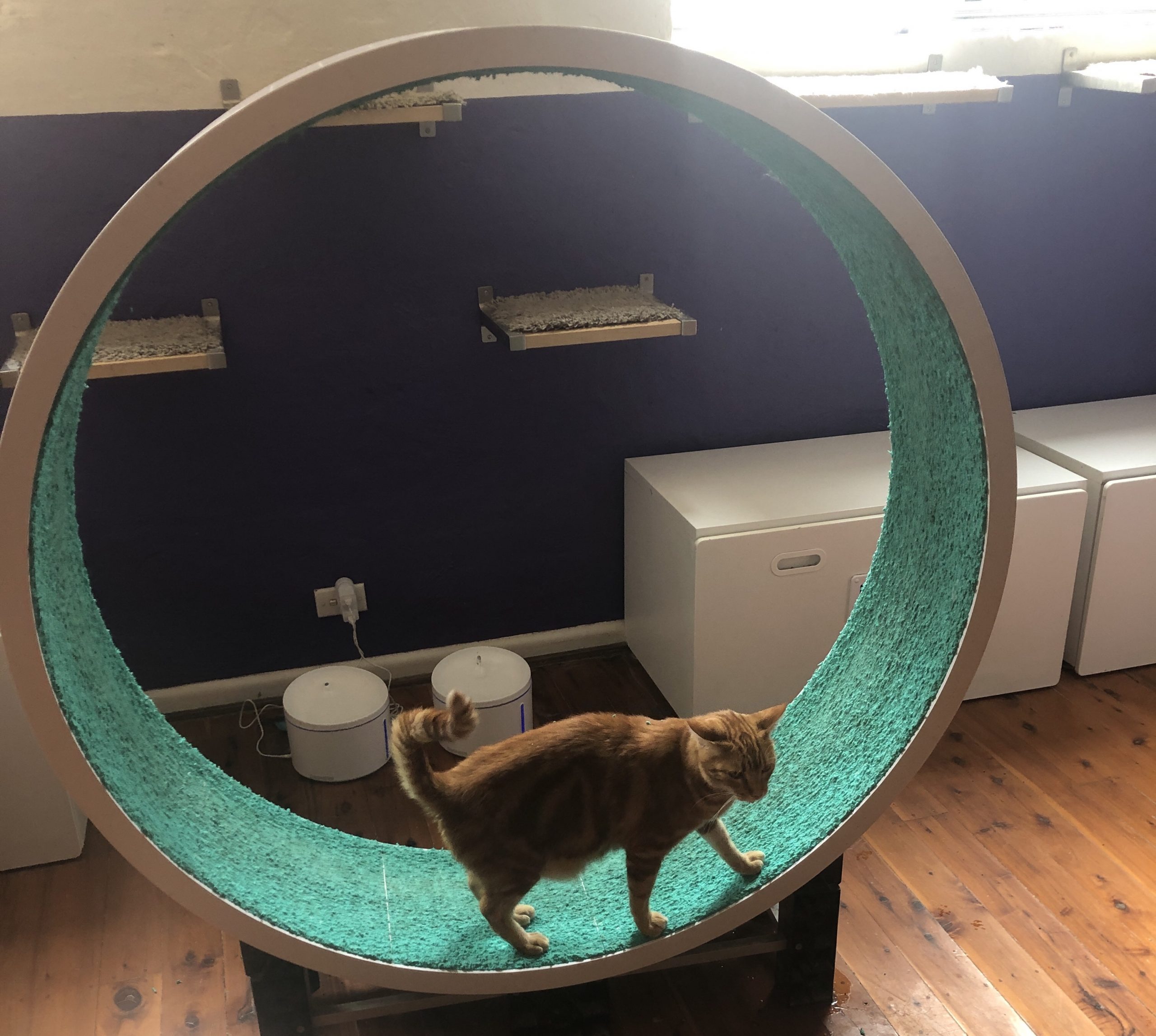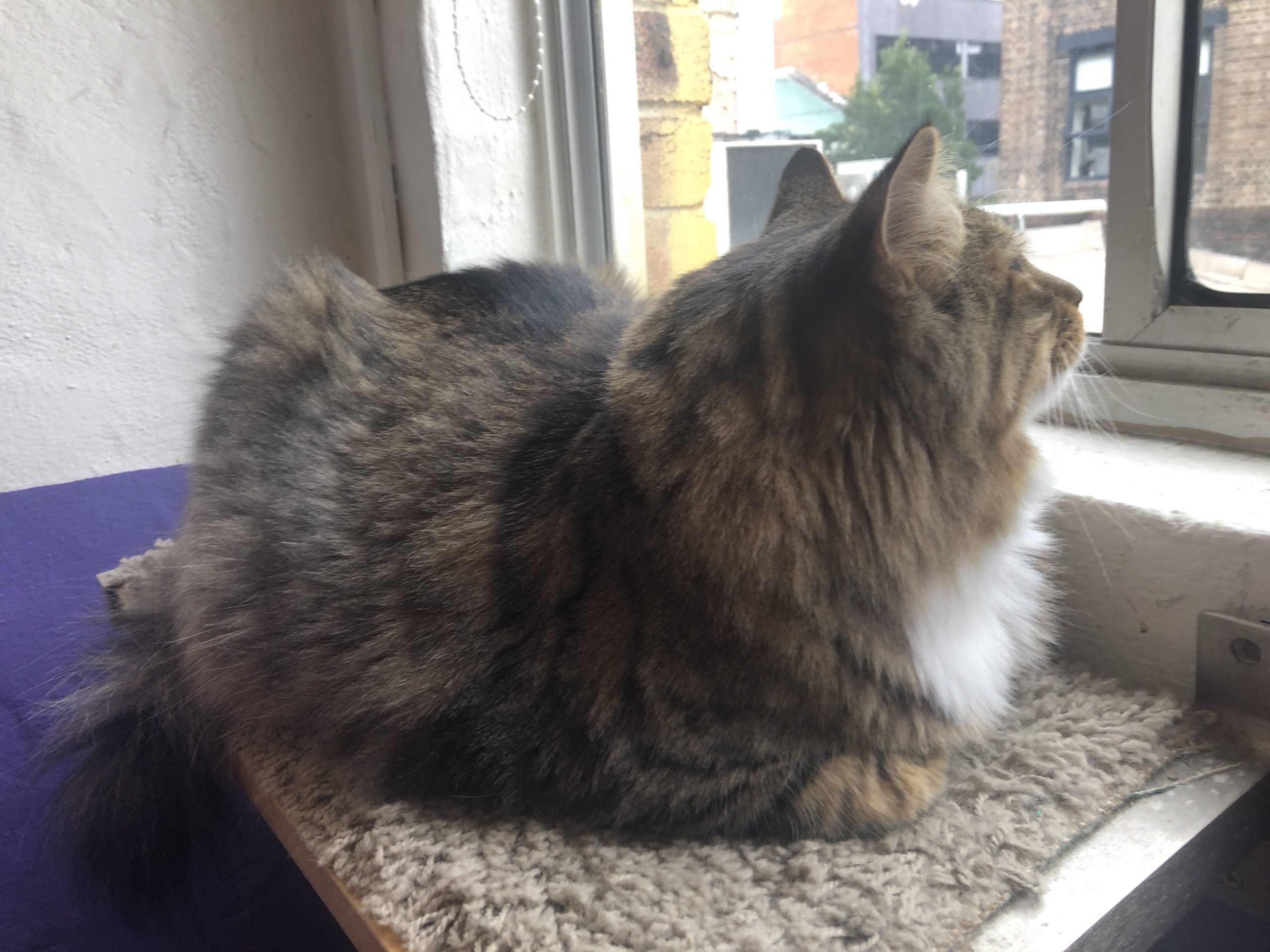 So that was a busy two months with a few road trips as well! There was also some lake walks, sunset drinks at friends house, watercolour classes, backyard sunsets and family picnics. Hopefully as autumn ends and winter begins I can continue having some little adventures!
See you next month.
---
---