Photo of the Week…Koh Samui Flame Thrower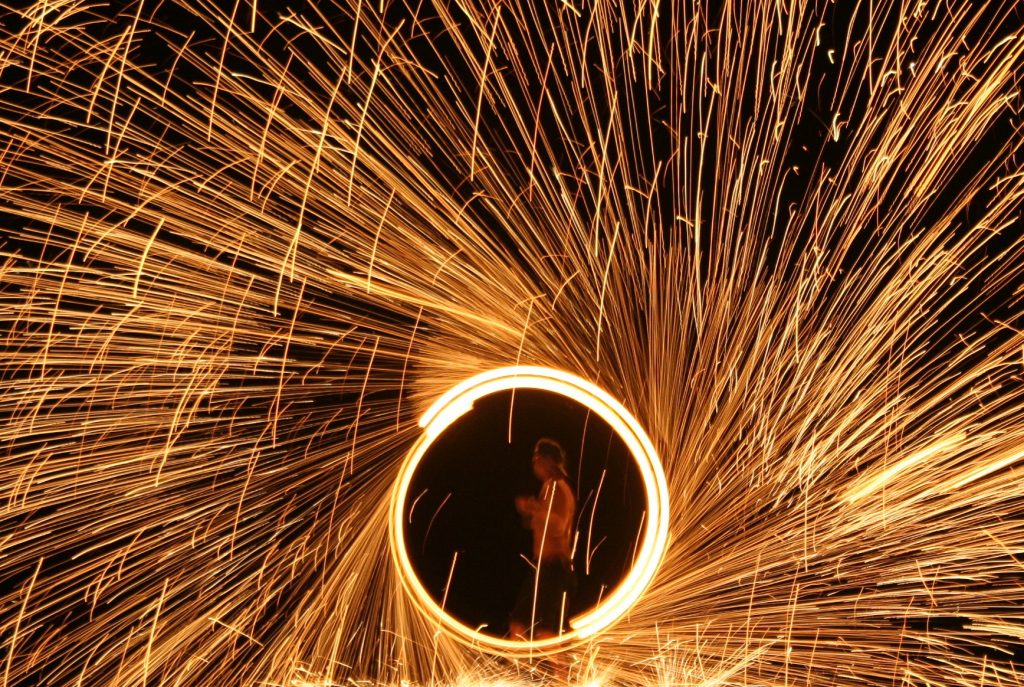 I love this shot! Taken on a beach in Koh Samoi, Thailand, at a typical beach party. The beach party scene is not really my thing. Not because I don't like drinking and dancing, but the whole 'drunken tourist in Thailand'  display really doesn't sit well with me these days.
Responsible tourism aside, you can't not be impressed with the men who stand on platforms just off shore throwing flames and firework objects around. I took several photos with 2 cameras, one of which has a fireworks setting, perfect! Lucky I took so many shots. For camera novices like me, it's a patient game to get the perfect shot.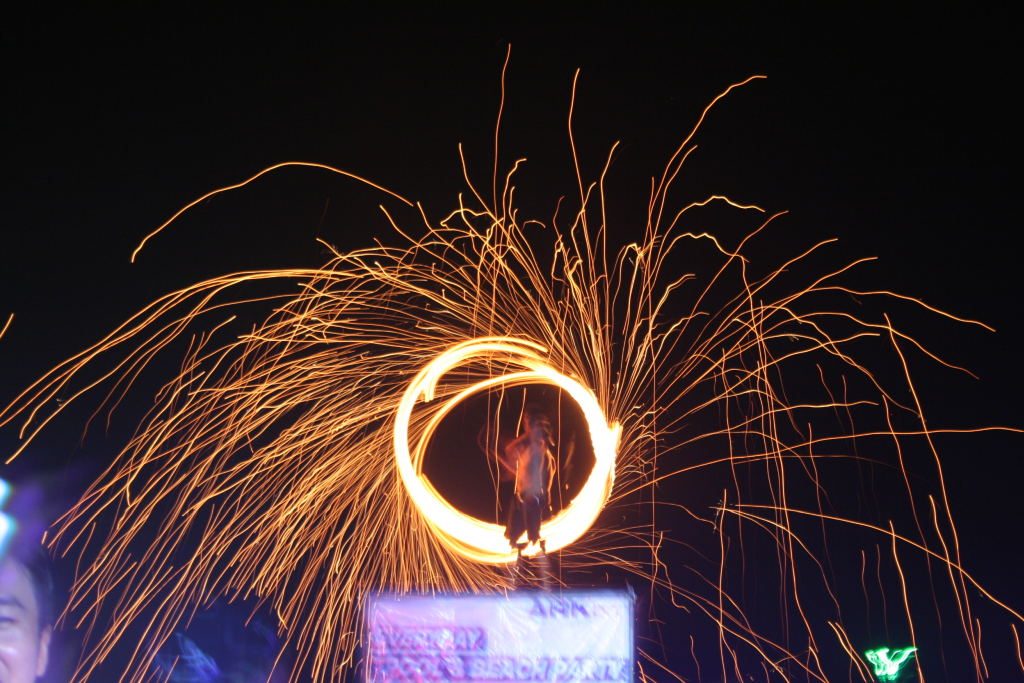 This second photo isn't one of the best shots of the flame thrower, spinning his flame in a circle. However with the blurriness and the random Thai face in the bottom left corner, it kind of sums up that crazy night in Koh Samui, in the Spring of 2013.
This night is not to be confused with my 'One Night in Bangkok' the night before, but more on that another time!
---
---