Spotted! Llamas and Alpacas in South America
Everyone loves a llama. Sure they might spit and be a scary cousin to the camel, but they really are super cool. Ditto Alpacas. Before my month in South America I was like, "Oh, maybe I'll see some Llamas? Might see one in the wild…" But I didn't want to get my hopes up, and spend the whole holiday upset that I didn't see any (like my lack of bear sightings last time I was in Canada).
Anyway, I need not have worried, Llamas and Alpacas were everywhere! I didn't see any till I got to Cusco, Peru. From then on I saw a range of llamas and alpacas that were pets, farm animals, photo opportunities and yes even some that seemed to be wild!
Here are some of the favourite ones I spotted:
Spotted: Beanie Baby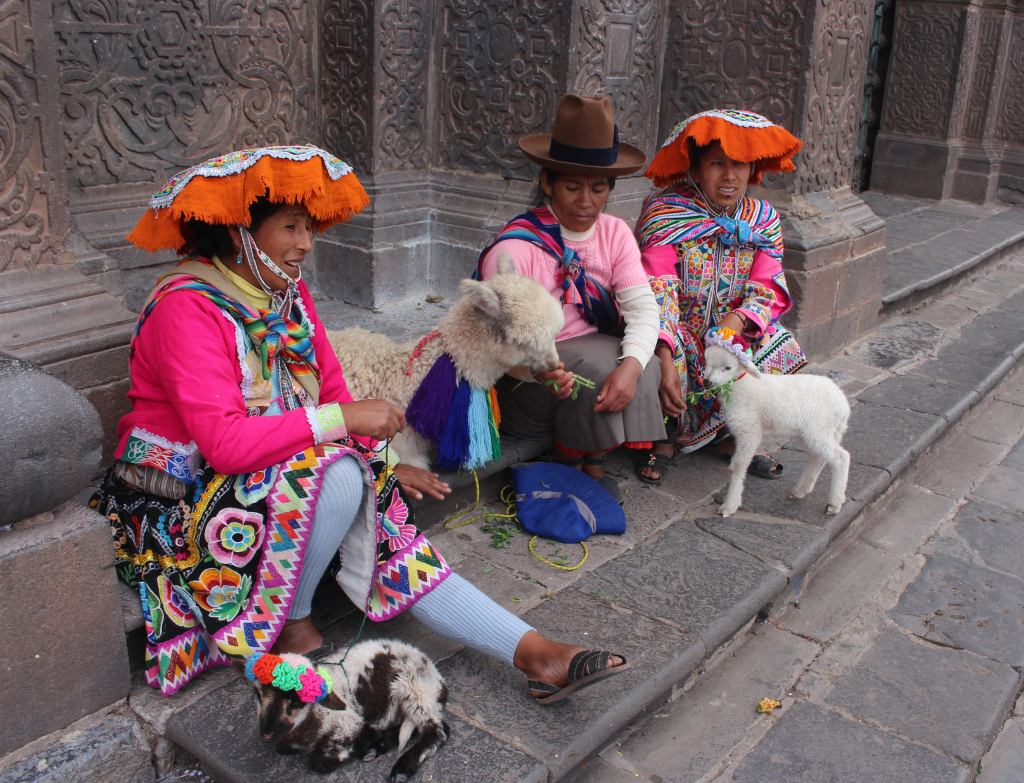 I normally avoided paying for photos of animals, as it feels so forced. But I couldn't resist this sweet little alpaca with his crocheted beanie! Swoon…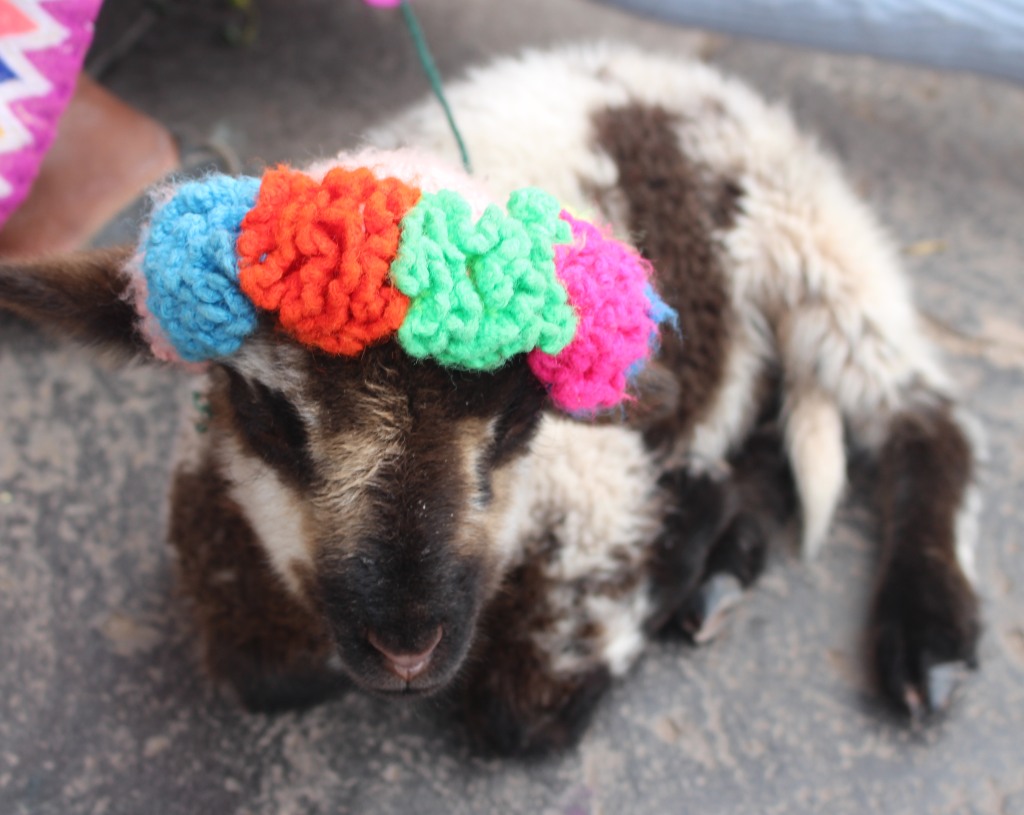 Spotted: Feeding Frenzy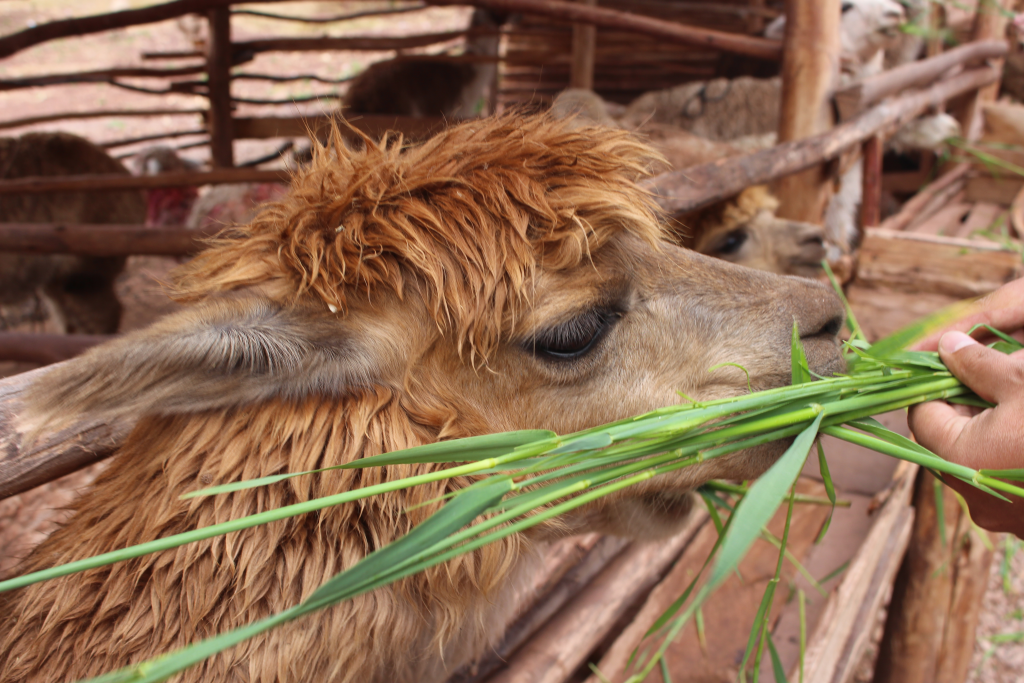 We visited a Women's Co-op in the Sacred Valley to learn about the life of the Quechua women and their weaving. You had to drag me away from feeding the alpaca flock first!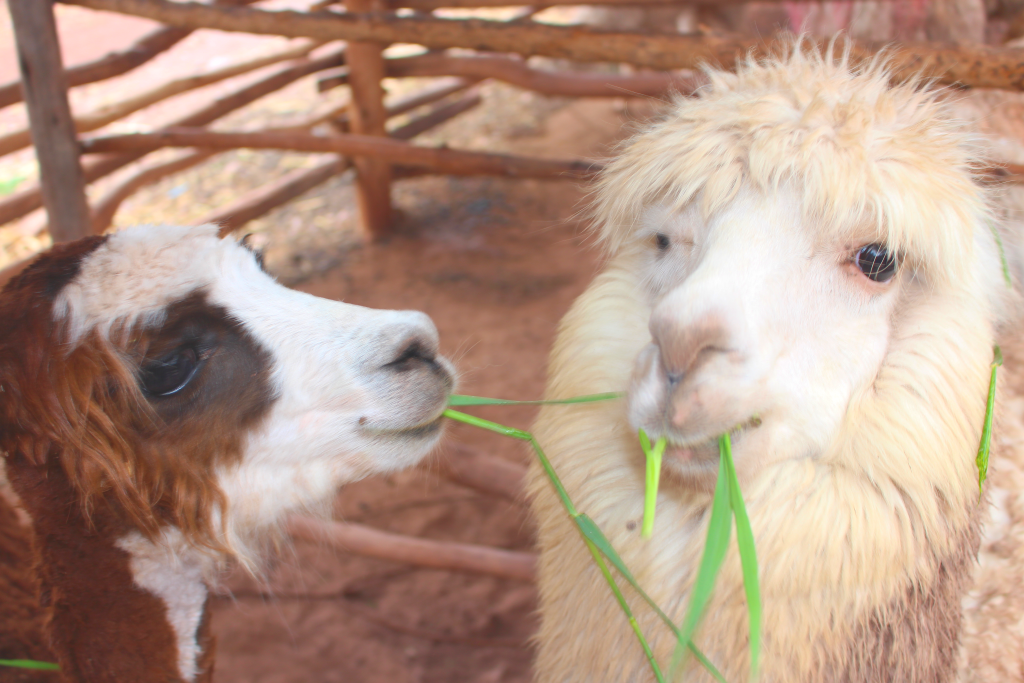 Spotted: Llamas on Ancient Ruins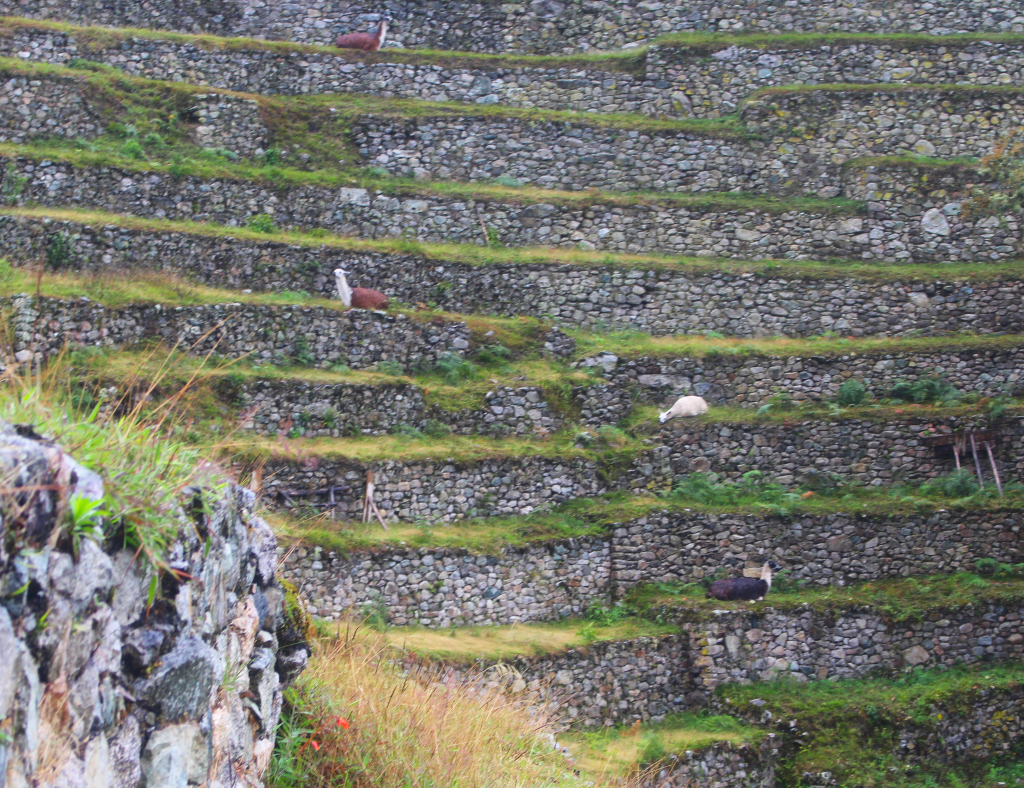 On our one day Inca Trail hike, we had the good fortune to find a bunch of wild llamas (or where they alpacas?) en route to Machu Pachu. The first group were hanging out at Winay Wayna ruins. We didn't stop there for long as it was raining. Luckily we saw a bunch climbing all over Machu Picchu itself!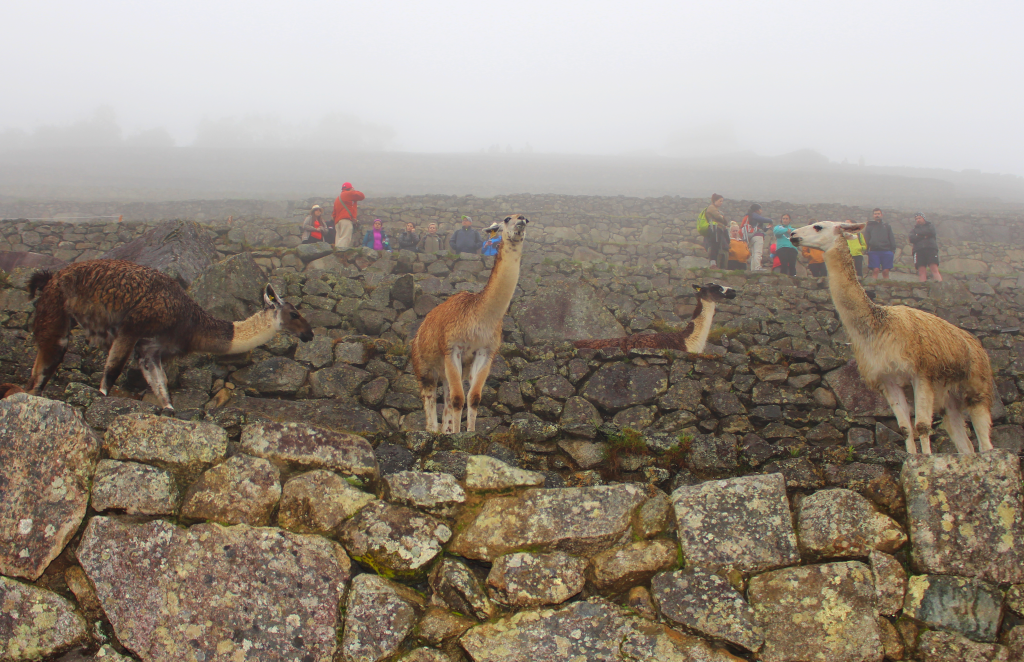 Spotted: Llama Party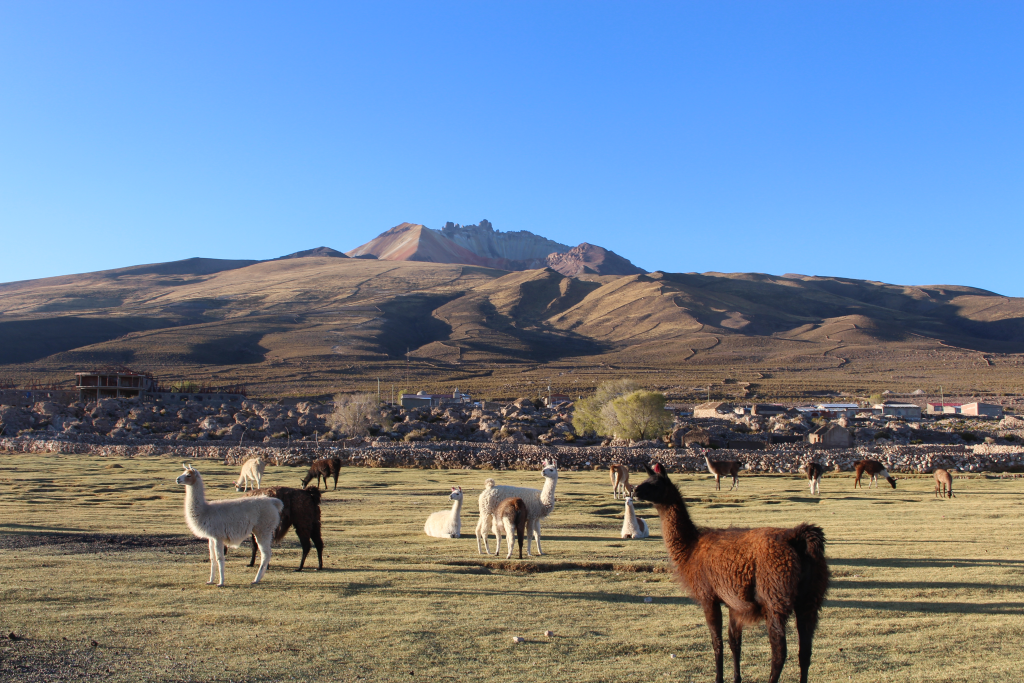 Once we hit Bolivia we saw more Llamas than Alpacas. At our stay in Coquesa, on the edge of the salt flats, we were treated to sunset and breakfast with a huge pack of llamas!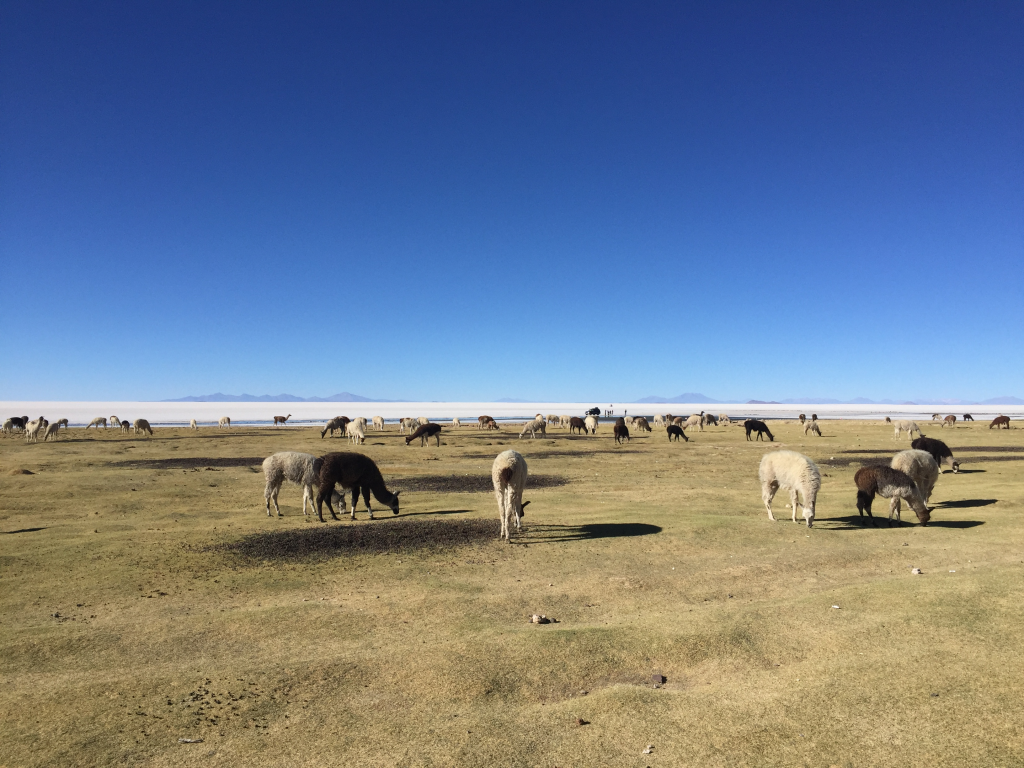 Spotted: Wild Vicuña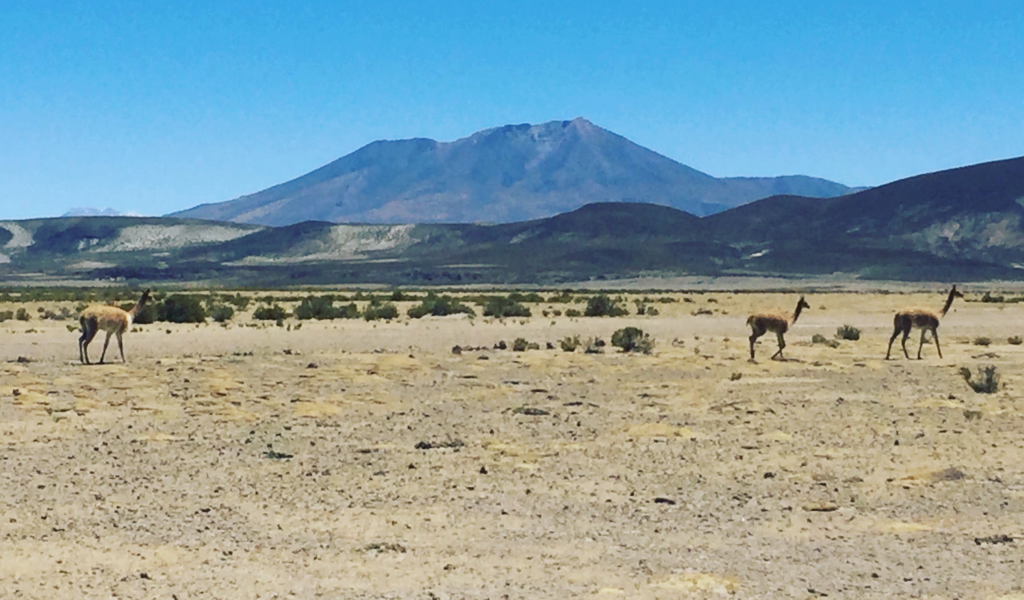 In the desert altiplano of Bolivia we saw so many wild vicuña. These rare camelids  are relatives of the llama and alpaca and are a protected species in South America, as they have been hunted for centuries for their fine wool. They were also sacred to the Incas. The vicuña were thinner than alpacas and llamas, and shy, running away whenever we got close.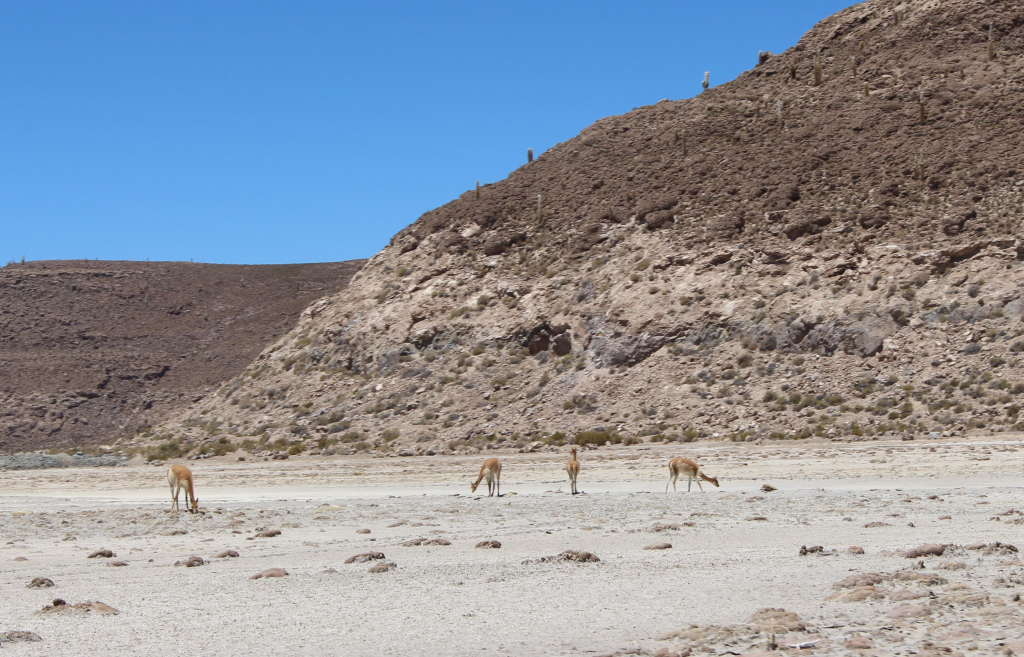 So there you have it! So many wildlife spotted during my time in South America, especially in Peru and Bolivia. In Bolivia I spotted more wildlife, including my spirit animal – flamingos!
---
---