What I learned… buying Tea in China
I love buying souvenirs while I travel. However, my suitcase or backpack does not love when I buy things while I travel. It has been known for me to buy an extra bag while overseas, or enlist others to help me sit on and close my bags when the shopping gets a little out of control!
But who can resist taking back home a piece of the country you have visited? An item you look at that evokes fond memories of your time there. A souvenir story to tell when someone asks about those earrings, or scarf, or kitchen item.
When I was in Shanghai we attended a tea ceremony and learnt about the types of teas, how they are prepared and some of the rituals of the tea ceremony in China.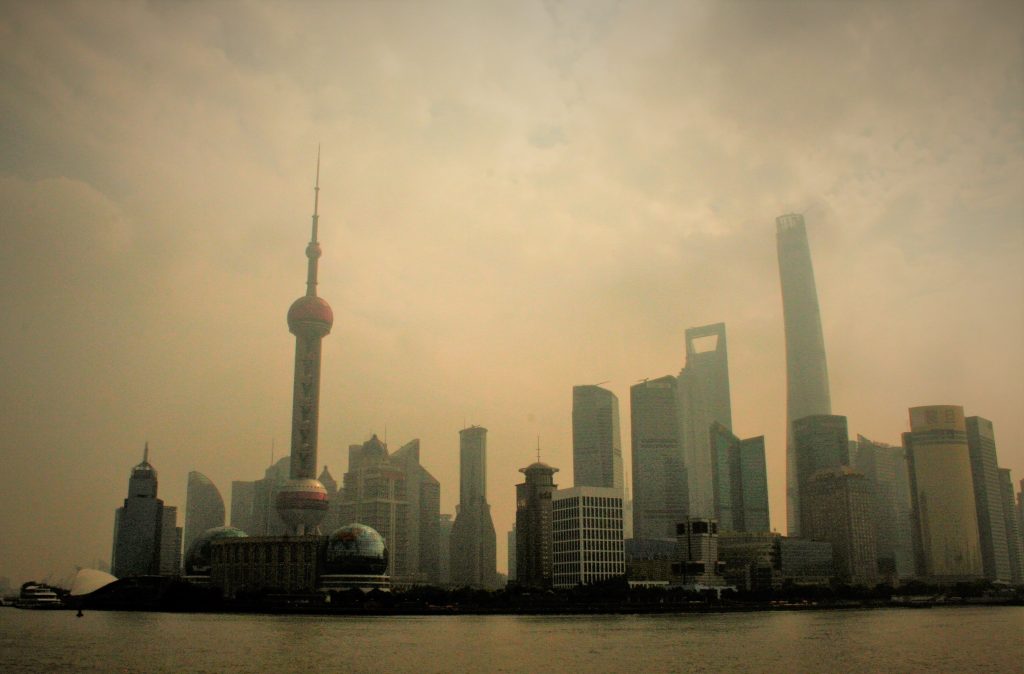 The smoggy skyline of Shanghai at sunset… what a city, certainly a feast for the senses!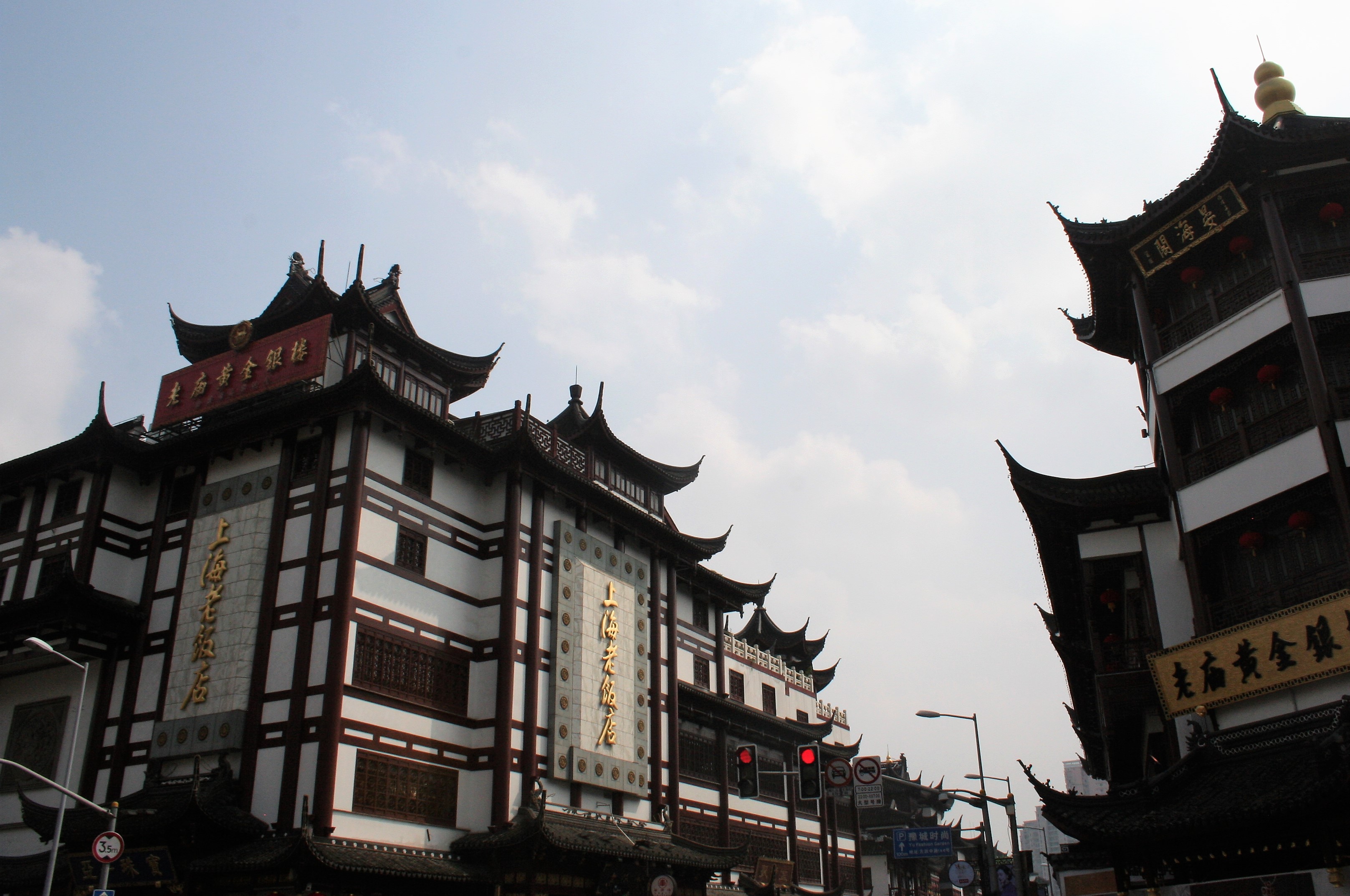 We visited the Yu Garden complex in the old city of Shanghai. The gardens sit within a tourist shopping area and have many gardens, fountains and restaurants. We had lunch before attending a tea ceremony.
Old Shanghai in the foreground, with New Shanghai in the background. What a contrast.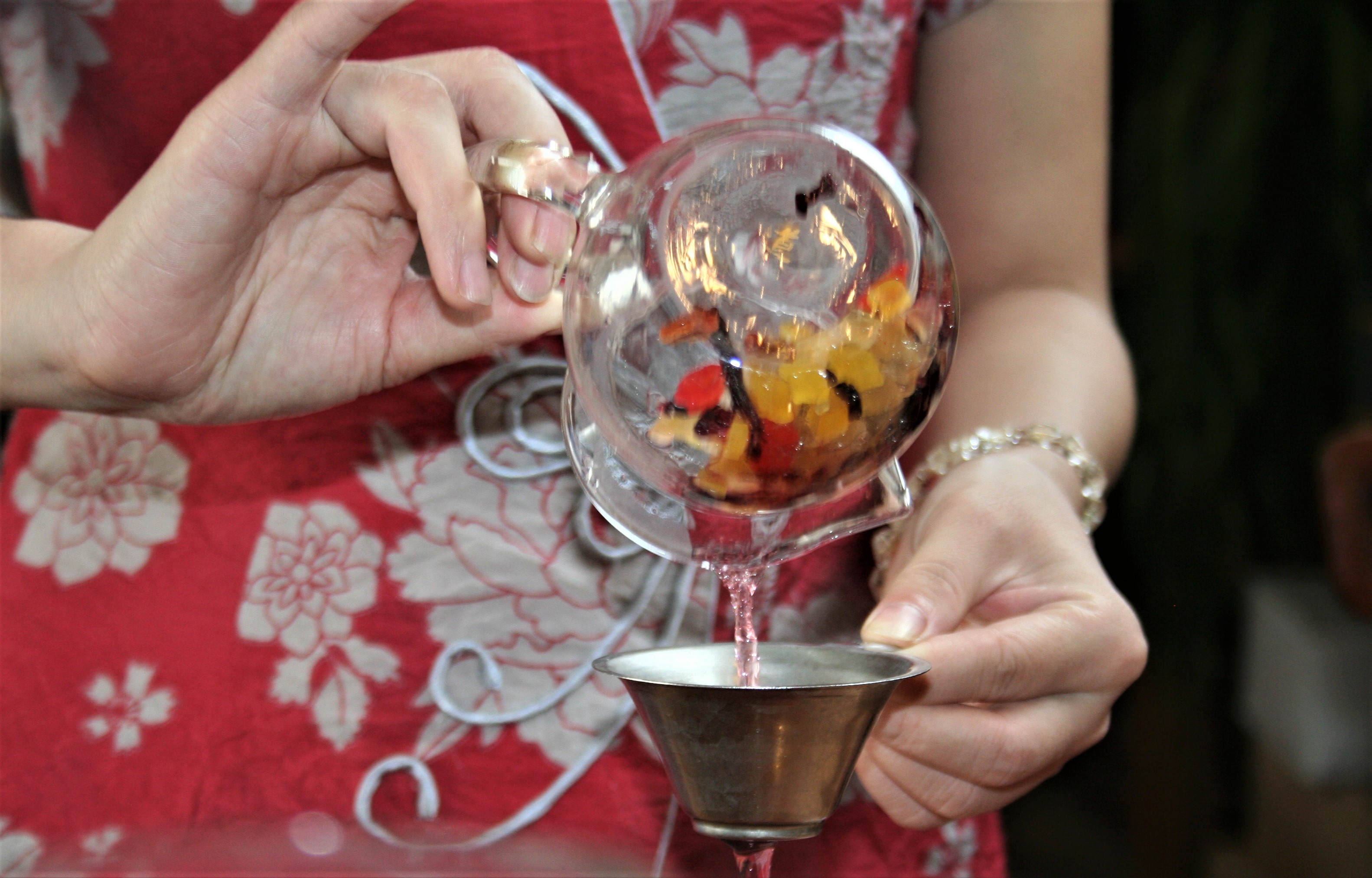 This was my favourite tea, a fruit infusion that you can see here, with our knowledgeable tea lady straining it into our cups for tasting after letting it infuse.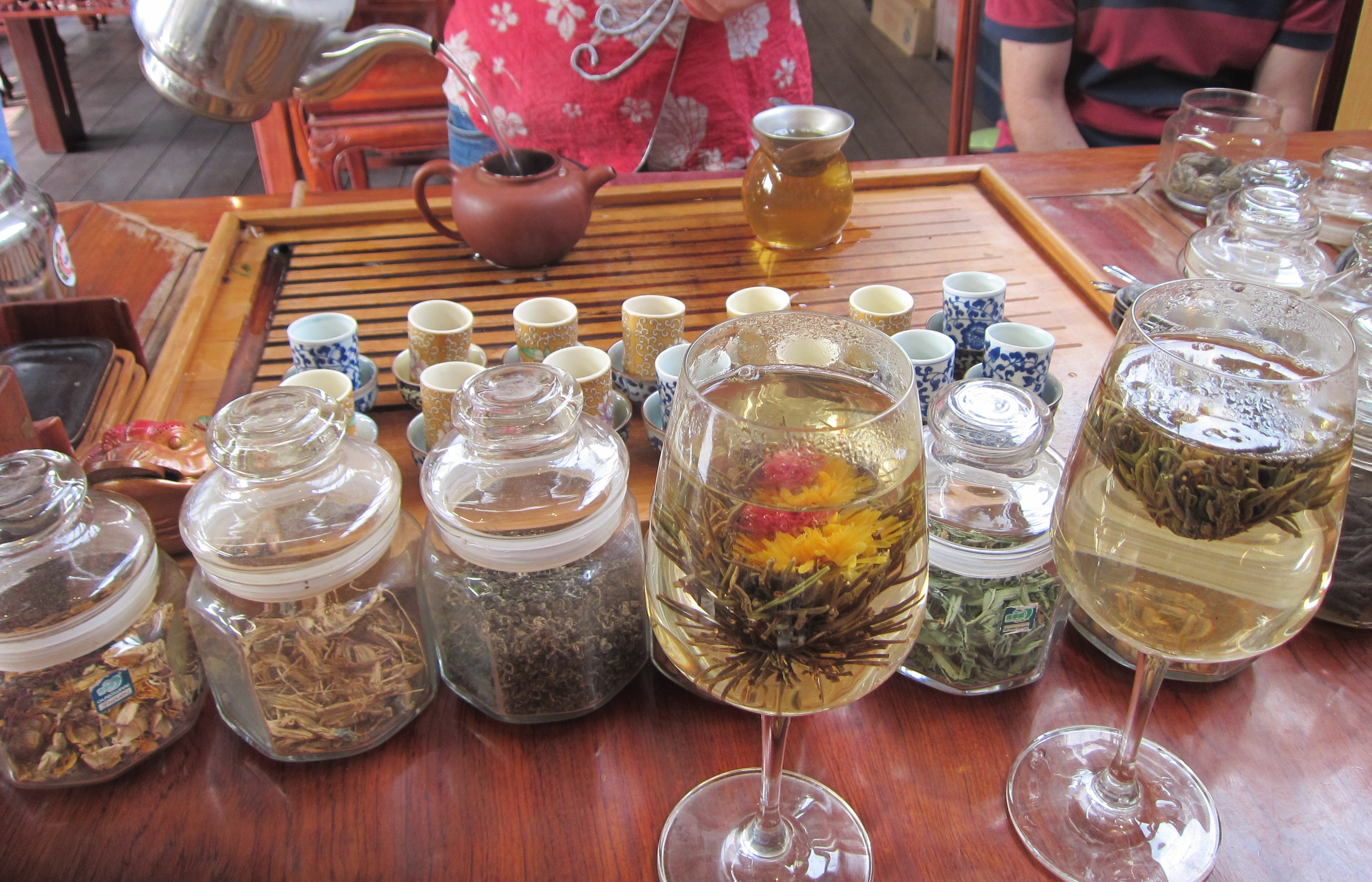 After sampling so many teas with so many weird ingredients and flowers, I opted to buy a canister of the fruit tea. Instead of tea leaves, it was a combination of dried fruit and flowers that you infuse in hot water for a sweet warm taste.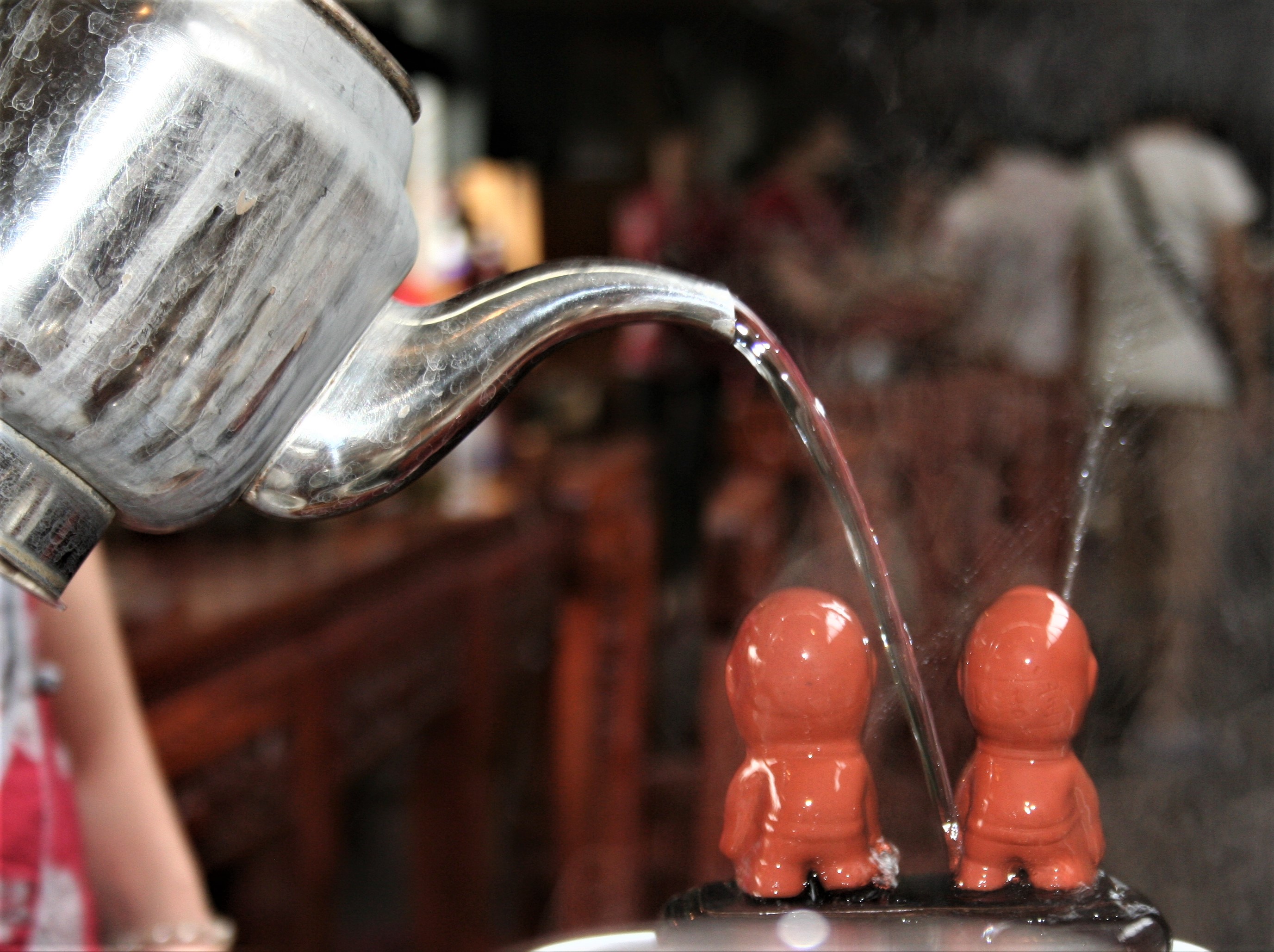 Everyone that purchased some tea got a free 'little boy peeing' statue.  Our tea lady demonstrated how to make him pee by pouring hot water in a certain spot. I can't find my peeing boy anywhere in my kitchen! Clearly I am devastated.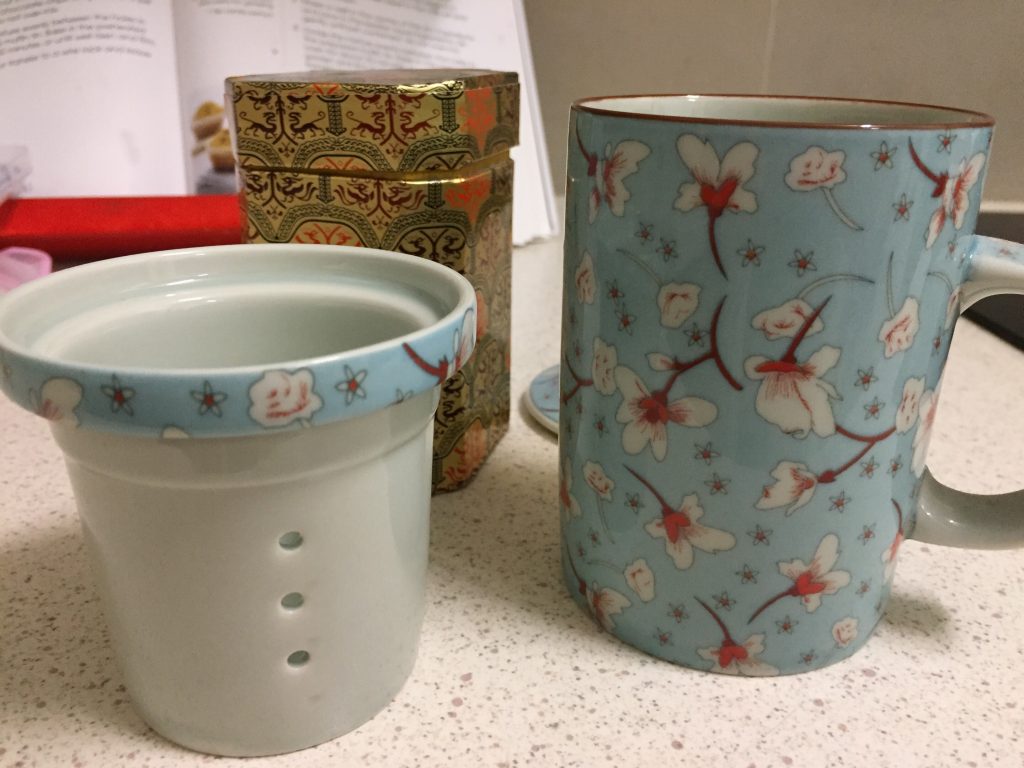 Along with my canister of tea, I bought a special hand painted tea cup, blue with white and red flowers.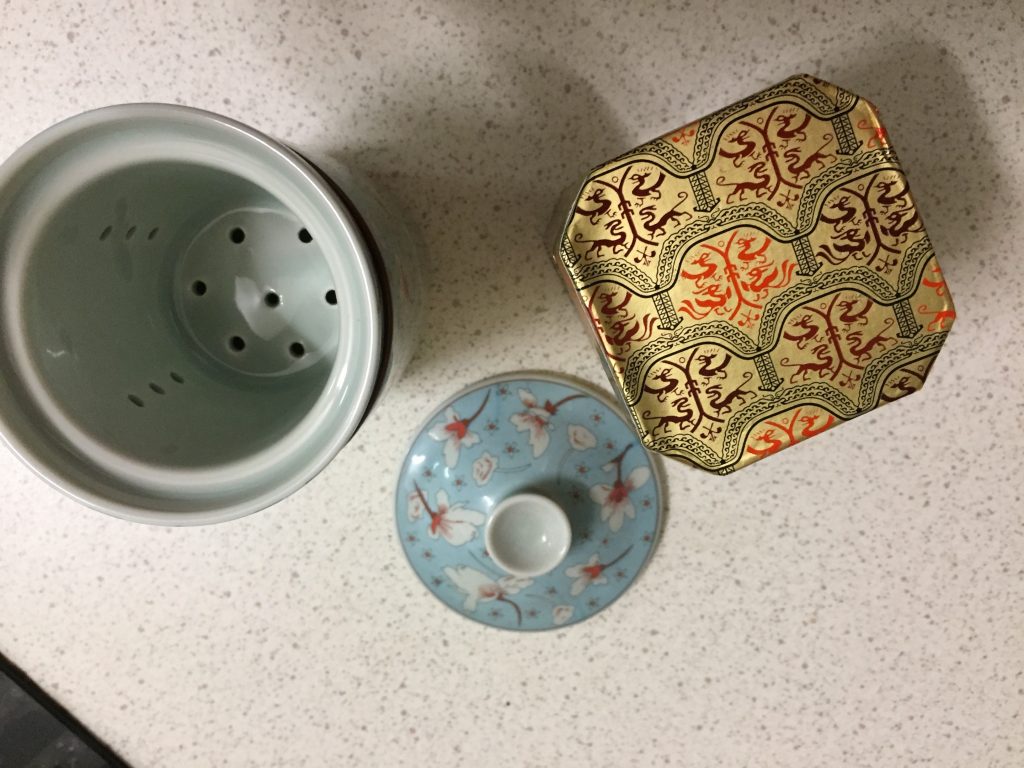 It's perfect for fresh tea leaves and fruit infusions as it has a built in strainer and a lid for maximum infusion!
Maximum infusion sounds like a great travel motto…
Leave a comment to tell me about your most favourite souvenir. What is the story that goes with it from your travels?
---
---