SUMMER RECAP – DECEMBER 2022, JANUARY AND FEBRUARY 2023
A recap of my adventures in SUMMER, 2022/2023
Summer time… and the living is easy…
Well this last summer felt much easier than the last two. Maybe because it was the first summer since COVID and lockdowns, life almost felt back to normal. I finished up the working year in December then enjoyed 5 weeks holiday, with a few local trips north and south.
Read on for my adventures…

GOSFORD HERITAGE TRAIN
Along with a few of my friends and their offspring I booked a private carriage on the Picnic Train! For a few weekends a year this heritage steam train completes special Sunday trips between Gosford and Hawkesbury River station. You pack your own picnic, and enjoy hanging out the train windows as you pass the beautiful Brisbane Waters, wind through the National Park, cross the Woy Woy tunnels and come out at Mullet Creek. The train then follows the water and across the Hawkesbury River Railway Bridge to the small town of Brooklyn. Without getting off the train you then travel back, this time using the steam engine! The whole trip takes about an hour, which was just long enough before the kiddies got the wriggles and we ran out of snacks!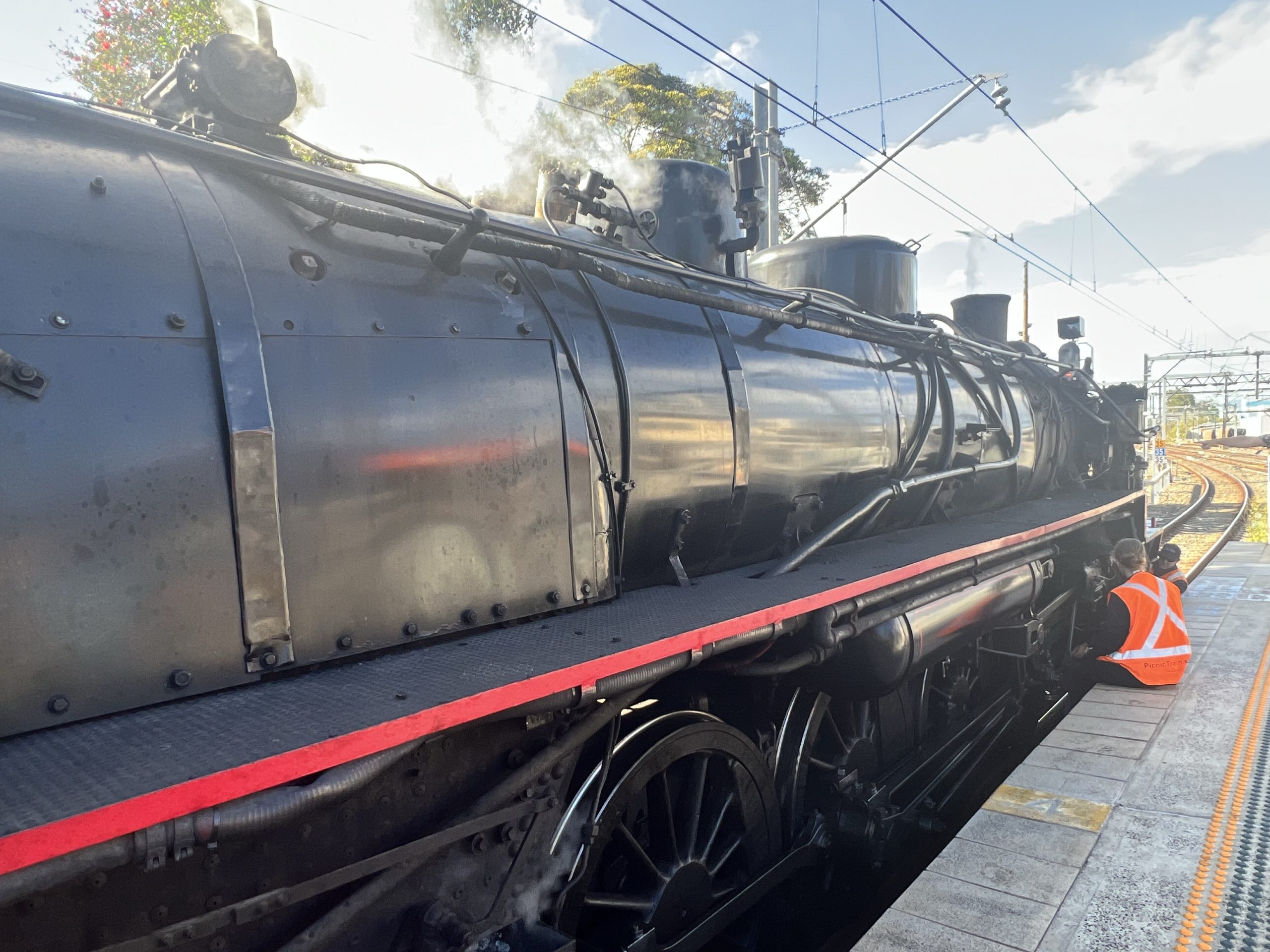 After the journey you can visit the front of the train to sit in the driver's compartment and marvel at the original steam engine. The Picnic Train company operates two original steam trains and the 2023 line up has journeys from Sutherland to Kiama, around Coffs Harbour, from Maitland to Dugong and around the Blue Mountains throughout the year. I would do it again on a different route! If you don't want your own carriage (seats eight) you can also book single seats in the communal dining room.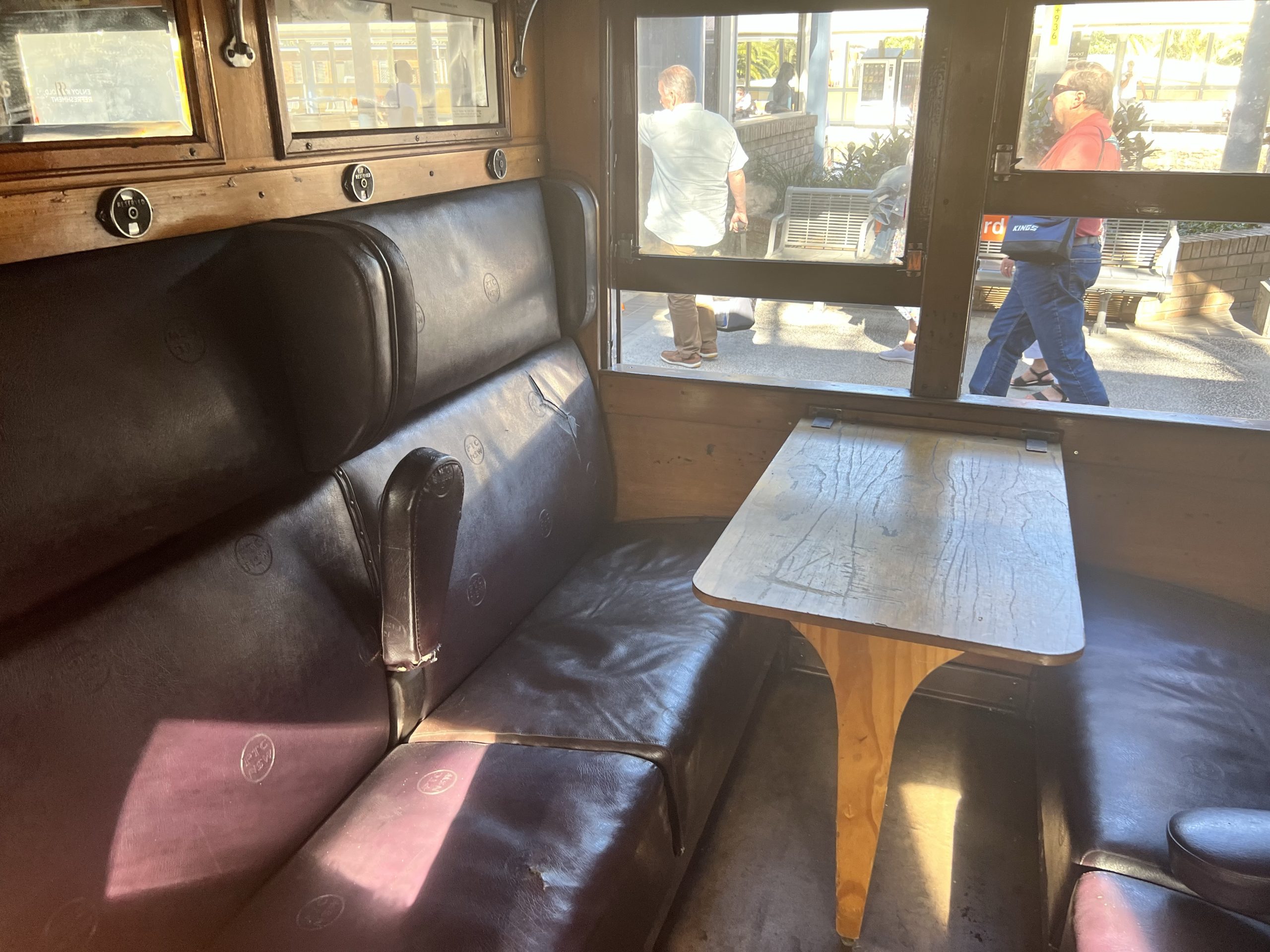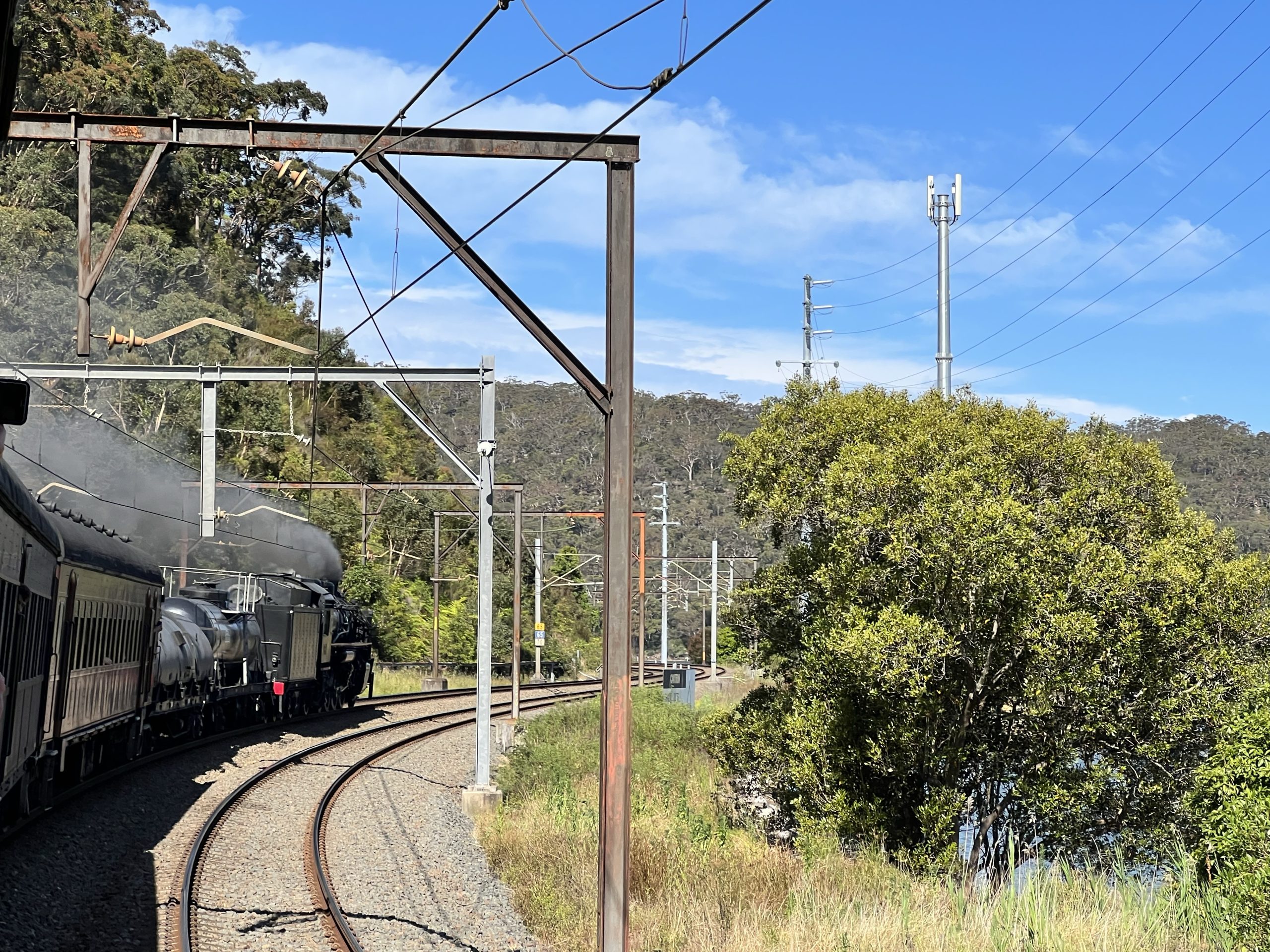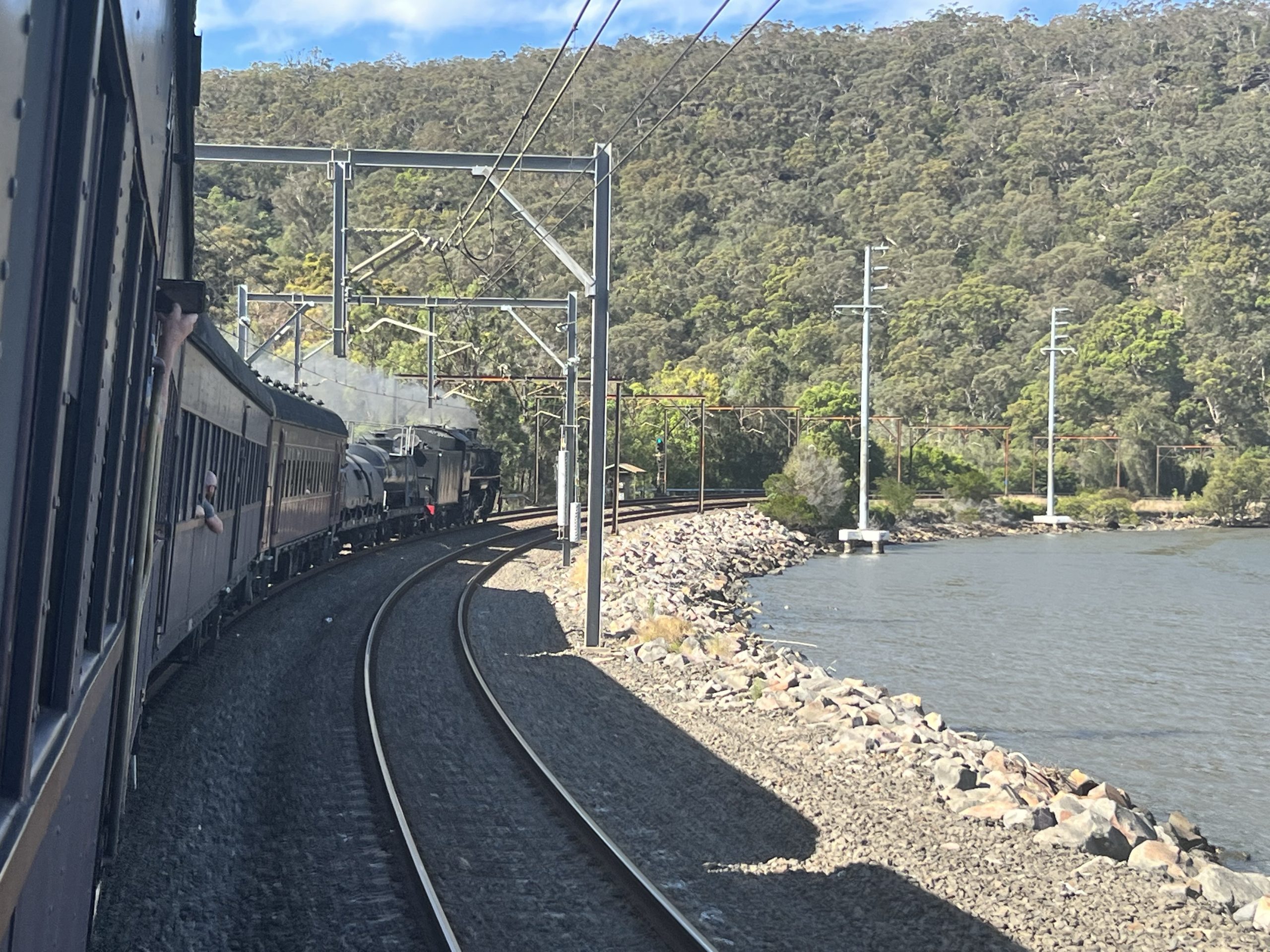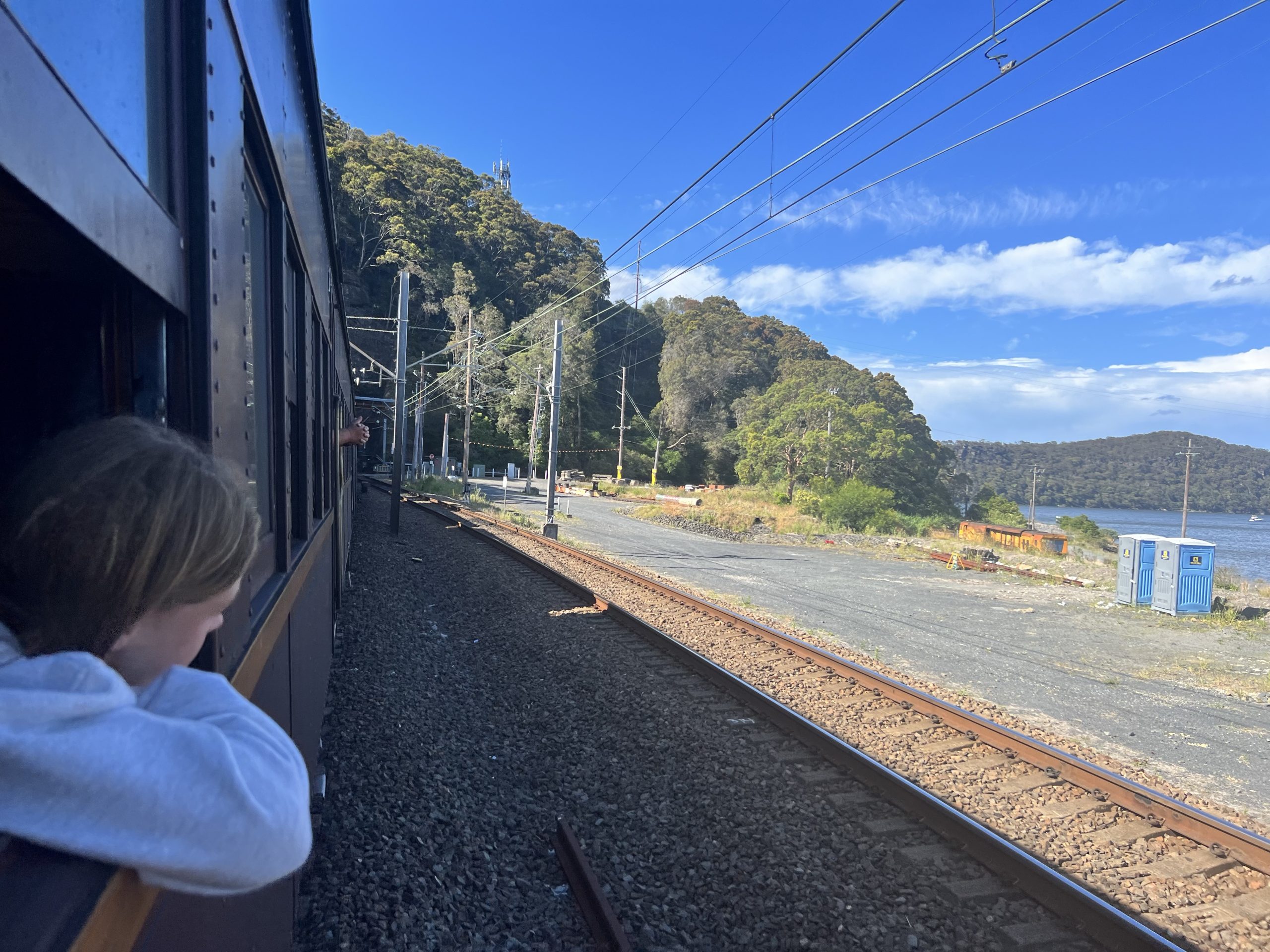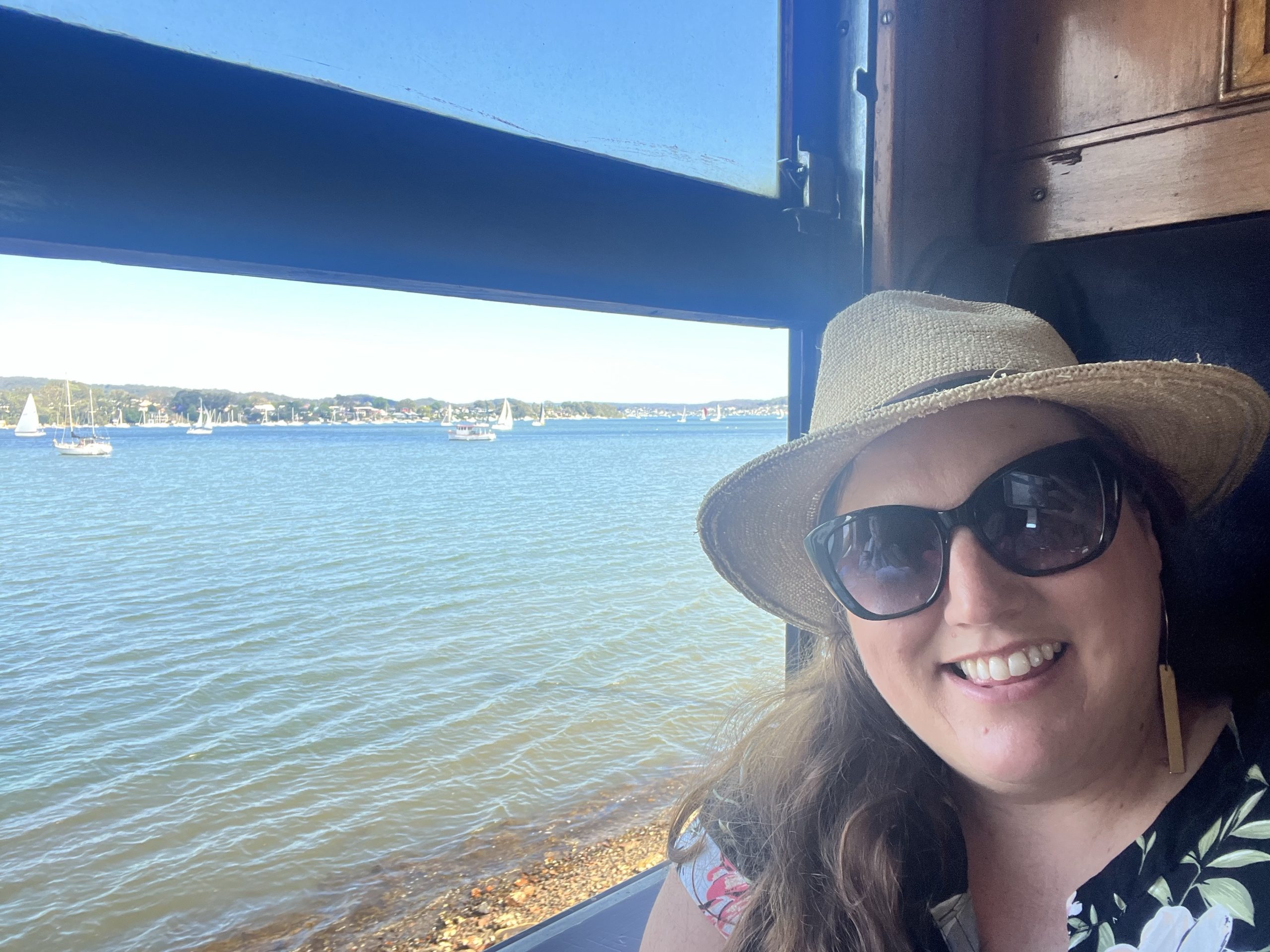 AVOCA TWILIGHT MARKETS
Since moving to the Central Coast I have noticed that there are many, many local markets. I love local markets so was keen to head to the Avoca Beach Twilight Markets before Christmas for some shopping. Then I was hoping to grab a meal and sit on the grass listening to some local music. Although the markets were really busy with lots of stalls, I found nothing to buy! It's always the way when you go intending to spend money – you can't find anything. We aborted the stalls to grab some food, but since every food truck had a 30 min standing wait, we decided to abort that too! So it was a bit of a disappointing experience, but I'll give them another chance throughout the year.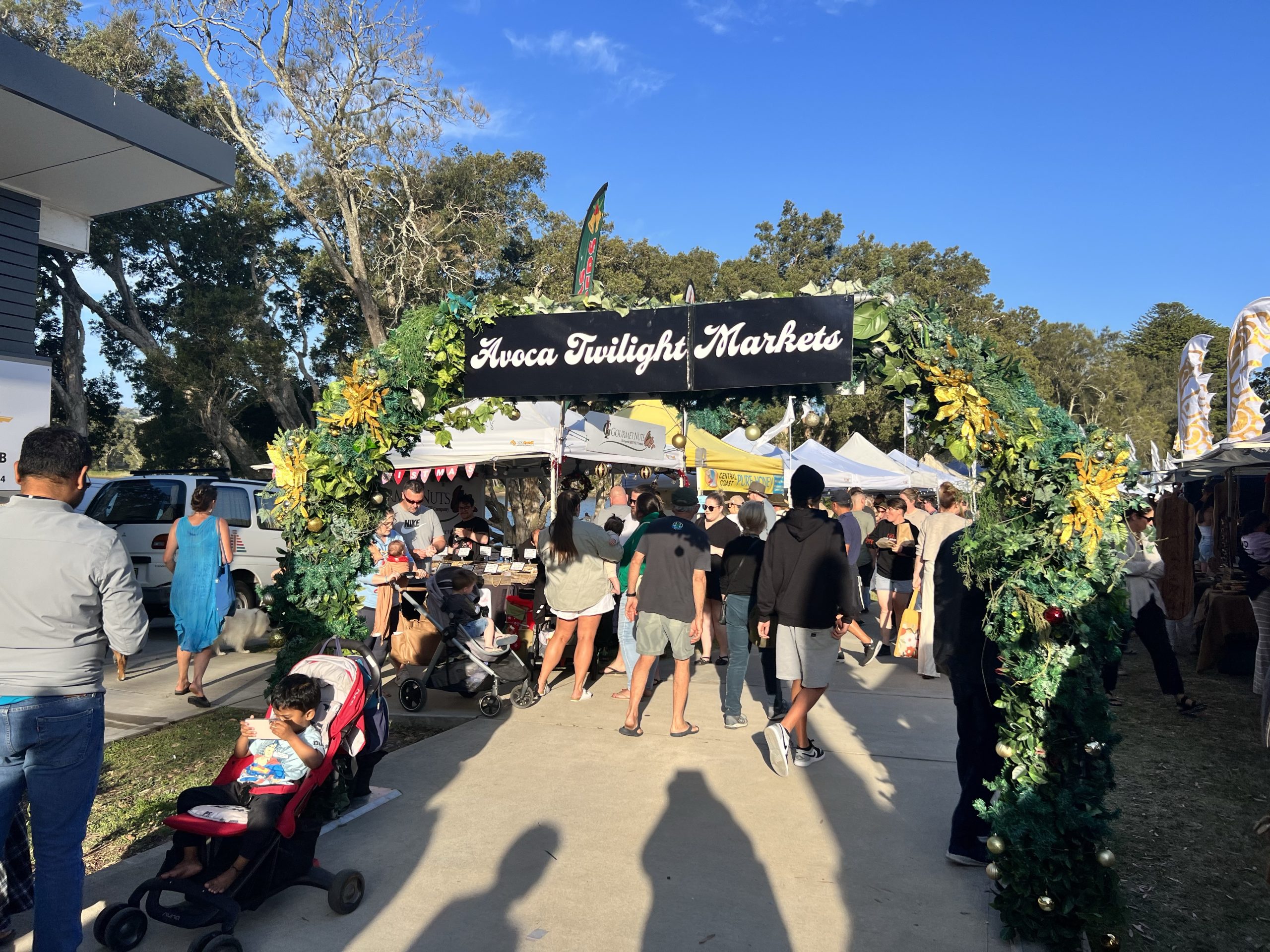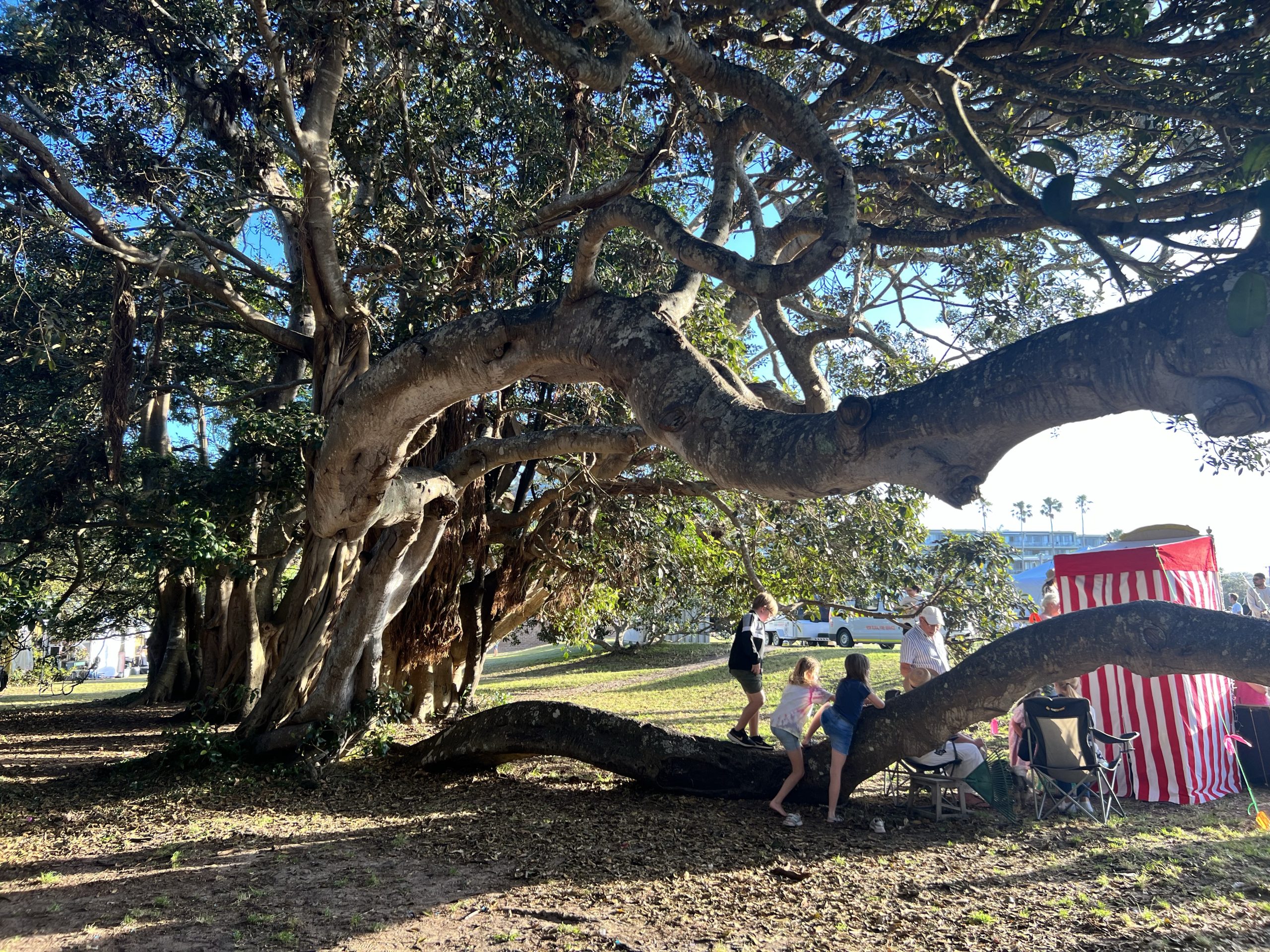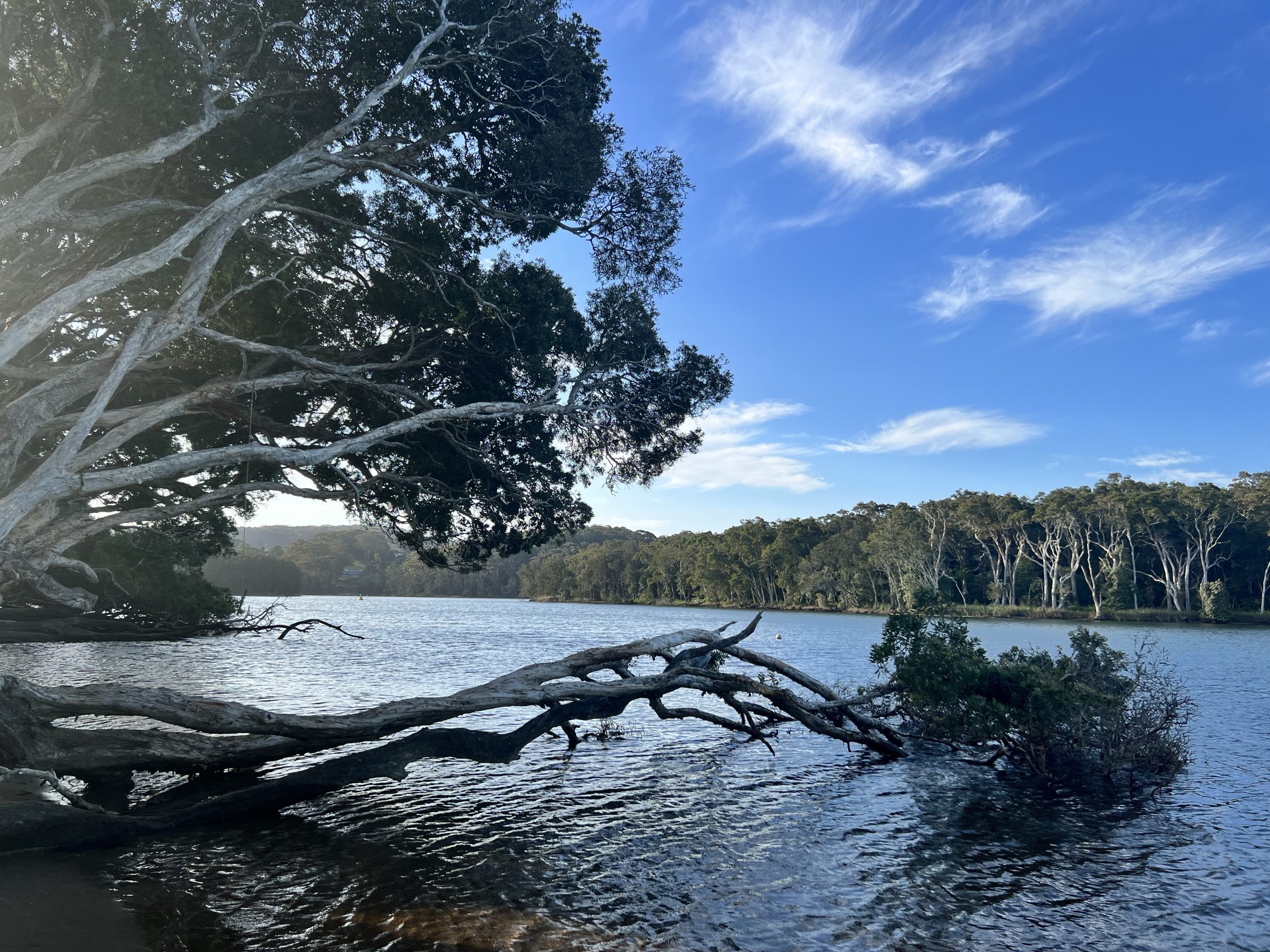 SURFING AT LONG REEF BEACH
For an end of term excursion I got to take 40 excited students to a surfing day at Long Reef Beach on Sydney's Northern Beaches. Along with our school there were at least 5 other schools out learning how to master the boards and waves with Manly Surf School. It was a very hot day so we all enjoyed some time in the refreshing water!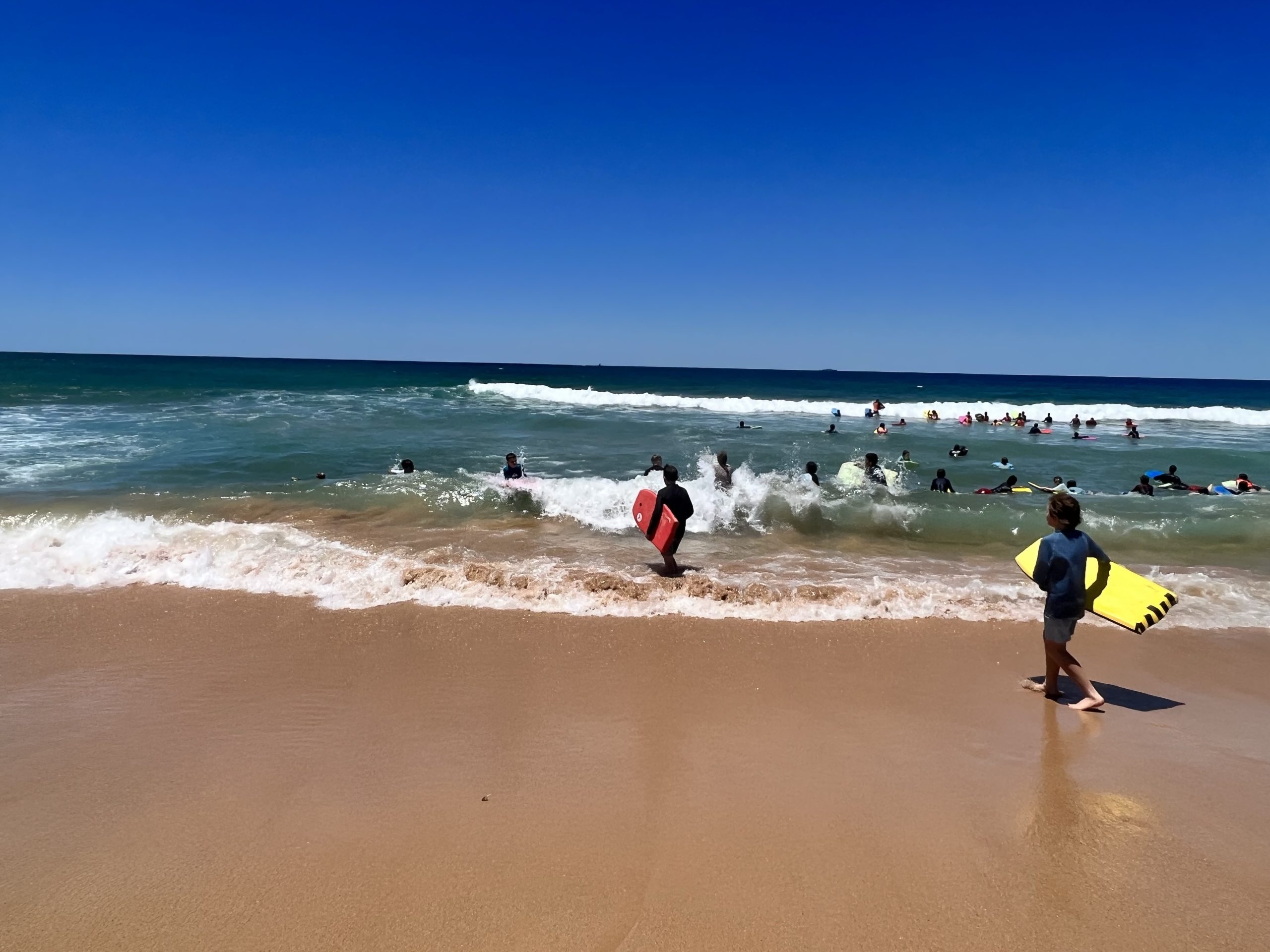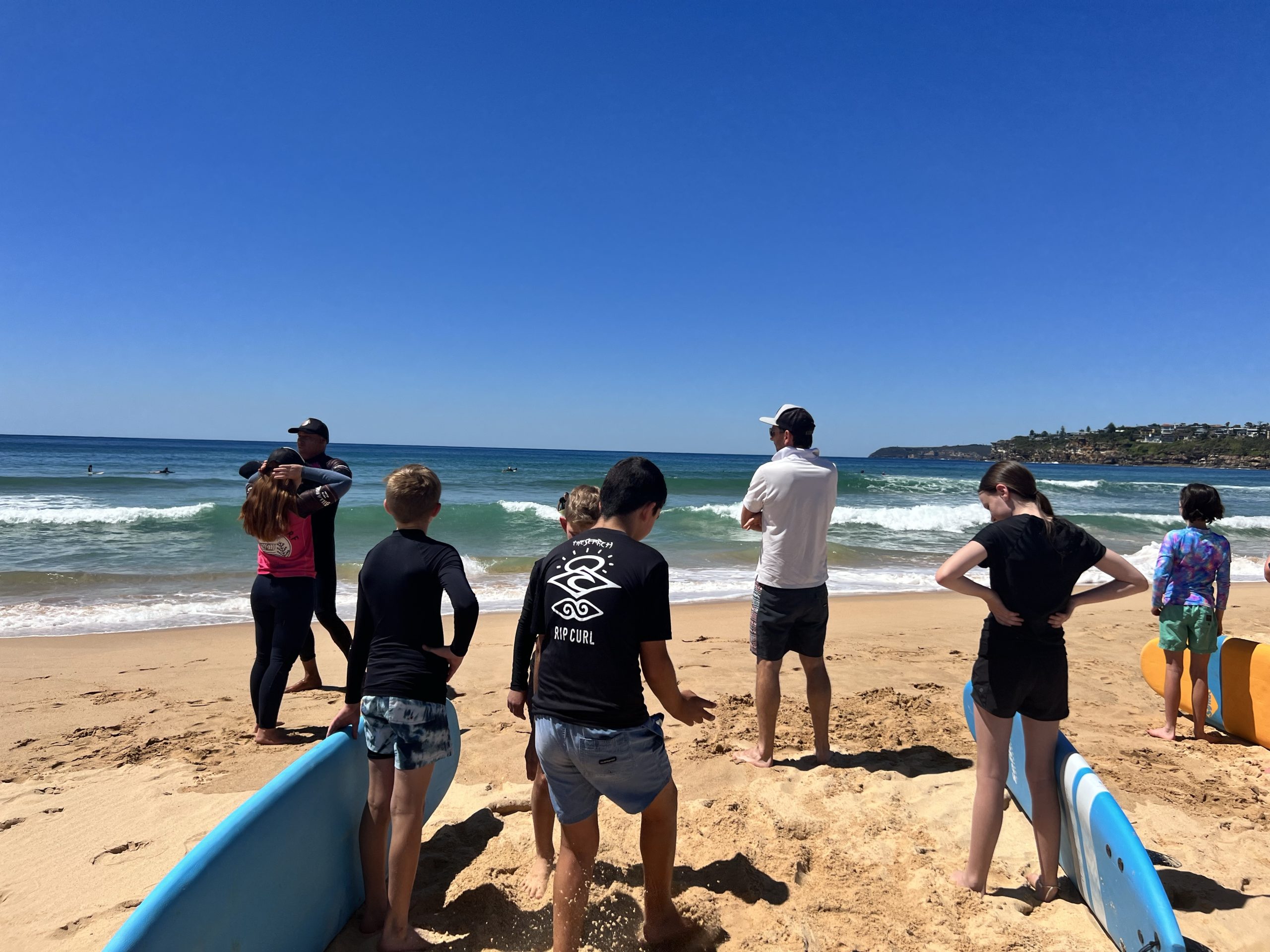 CHATSWOOD EATS
A good friend and I regularly meet up for Friday night drinks and dinner, and lately we have been meeting at Chatswood. The interchange near the station is an Asian food hub, with many restaurants up for the taking. With a few pubs and other venues near by there is plenty of choice for an early feed before we catch our trains in opposite directions.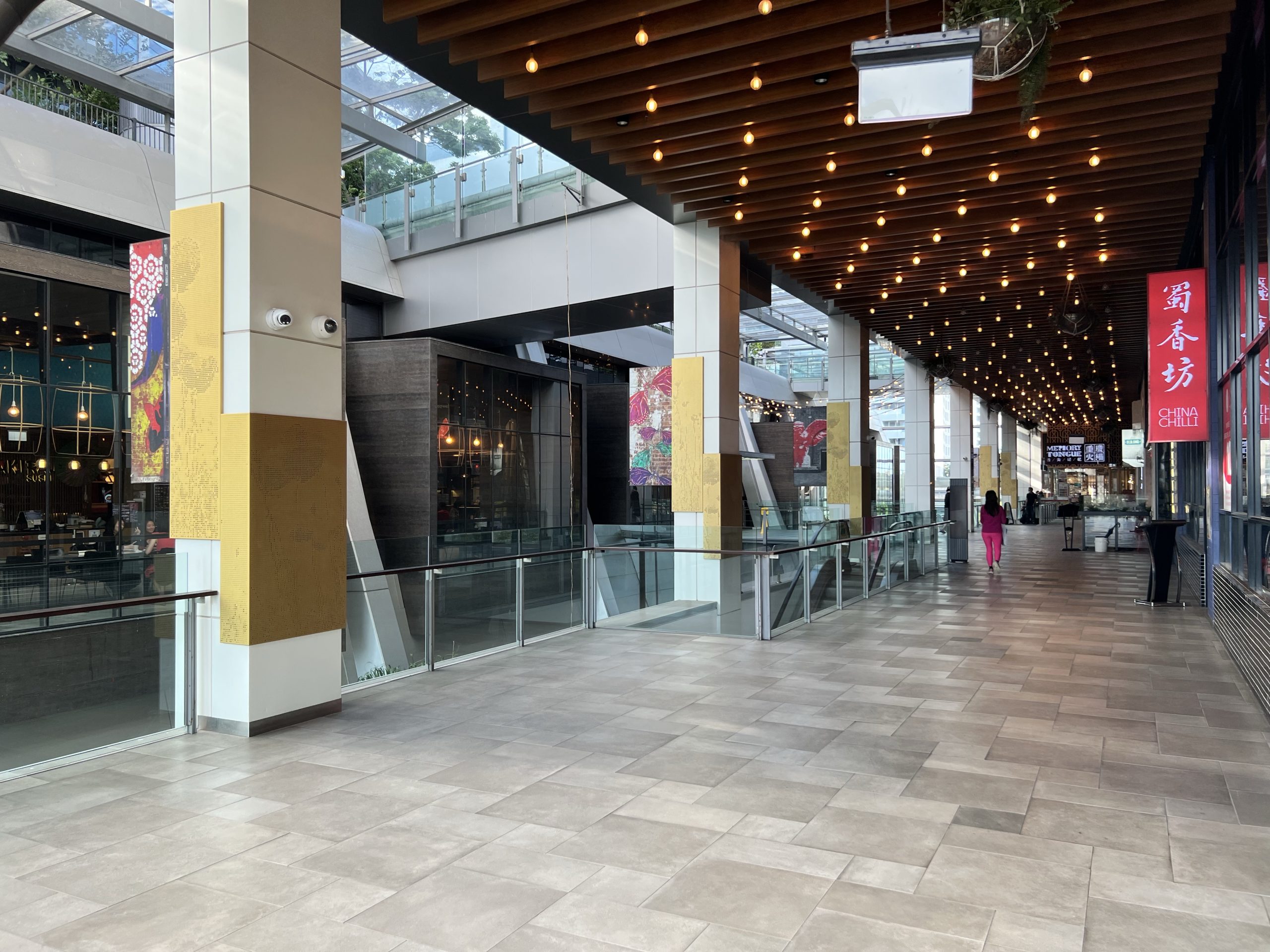 MOULIN ROUGE
On the first day of my summer holidays I headed into the city to see Moulin Rouge! I wasn't a huge fan of the movie so hadn't really been fussed to see the musical, but succumbed when a friend suggested we go as our Christmas treat. It was very enjoyable, with amazing singing, popular songs and impressive outfits. Afterwards we even got to meet one of the cast, who played the Duke!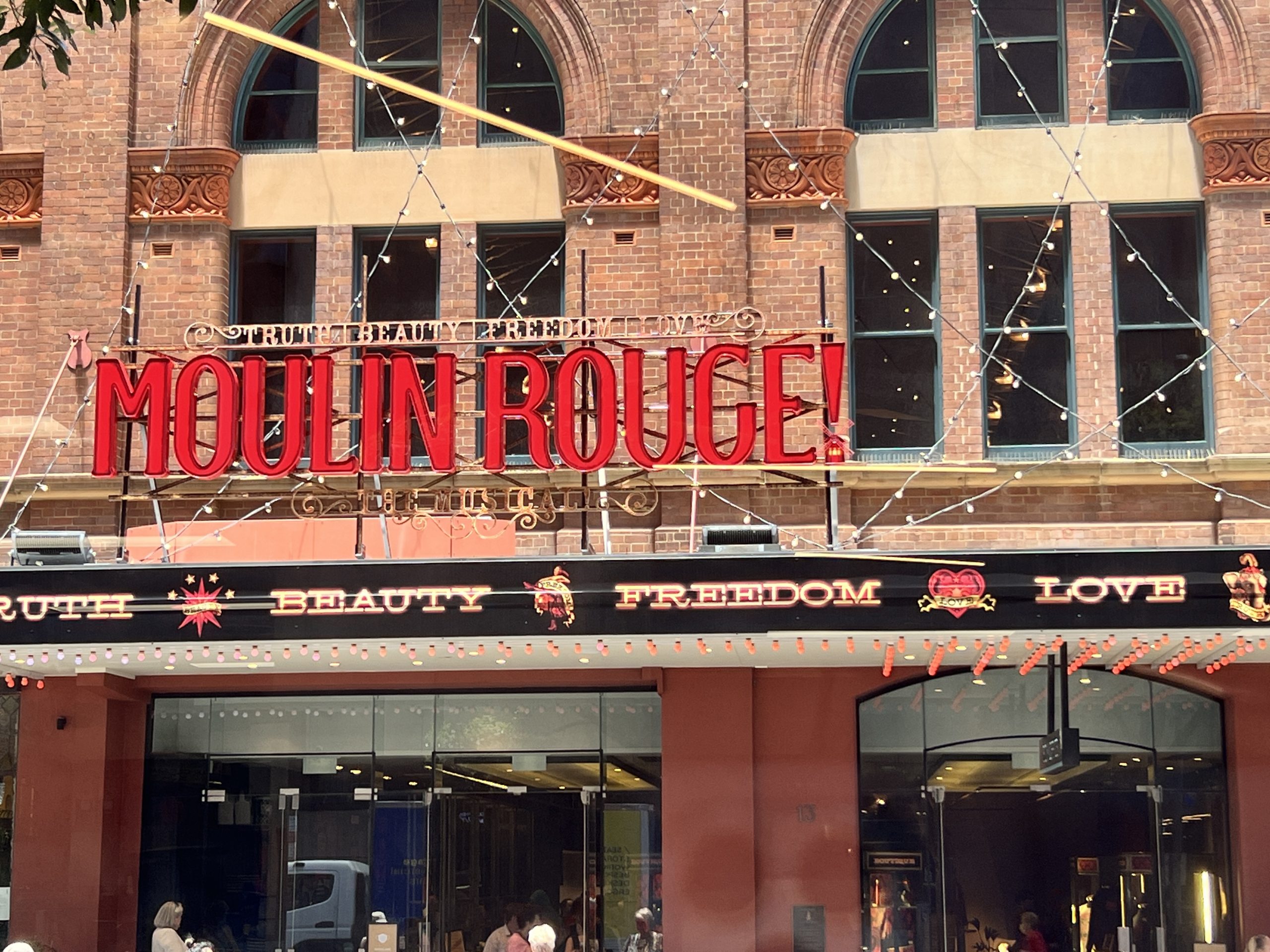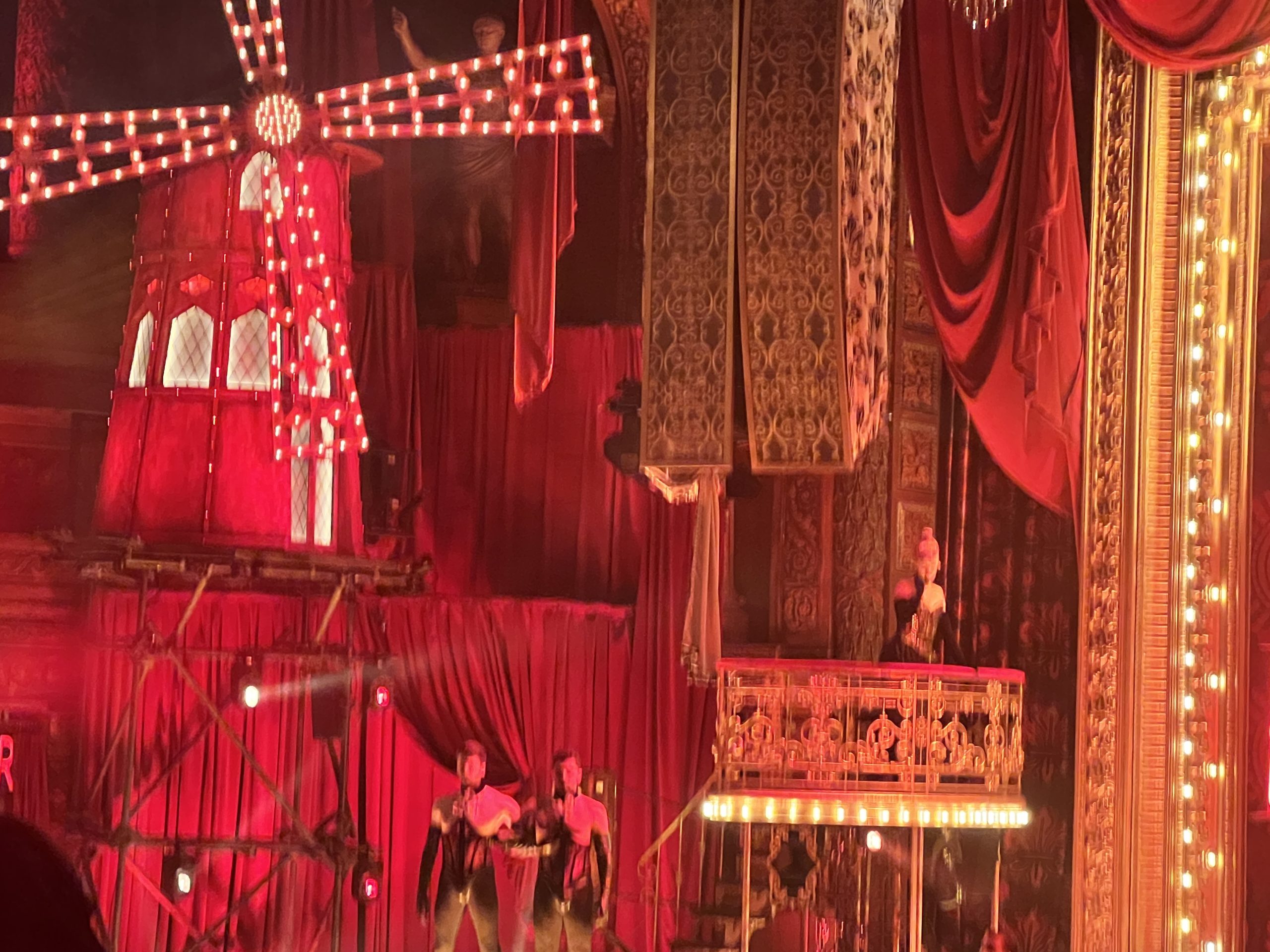 ROAD TRIP TO QLD
Before we knew it it was Christmas and The Artist and I headed north to Queensland to celebrate with his family.  Our road trip took us through Kempsey for lunch with friends, Kingscliff for dinner with friends, overnight at Tweed Heads and then through the Gold Coast to his parent's new house on the Sunshine Coast. We finally got to see some family who we had been waiting ten years to see, thanks to people living overseas and global pandemics!

SUNSHINE COAST STAYS
While staying at Alexander Headland over the New Year's period, we headed out on a few day trips around the Sunshine Coast Hinterland. Since we had a car we ventured up to do the Buderim Falls walk one afternoon.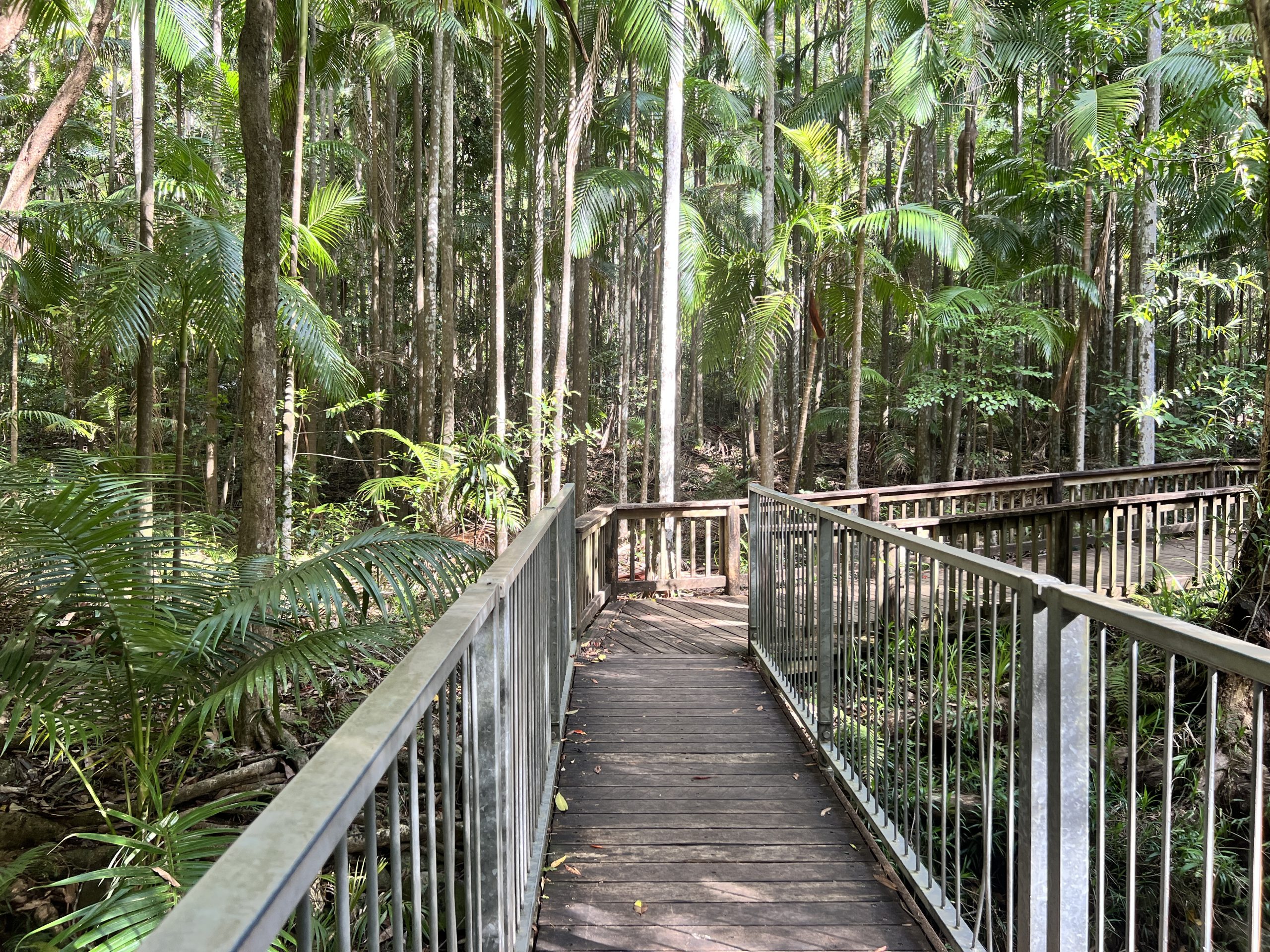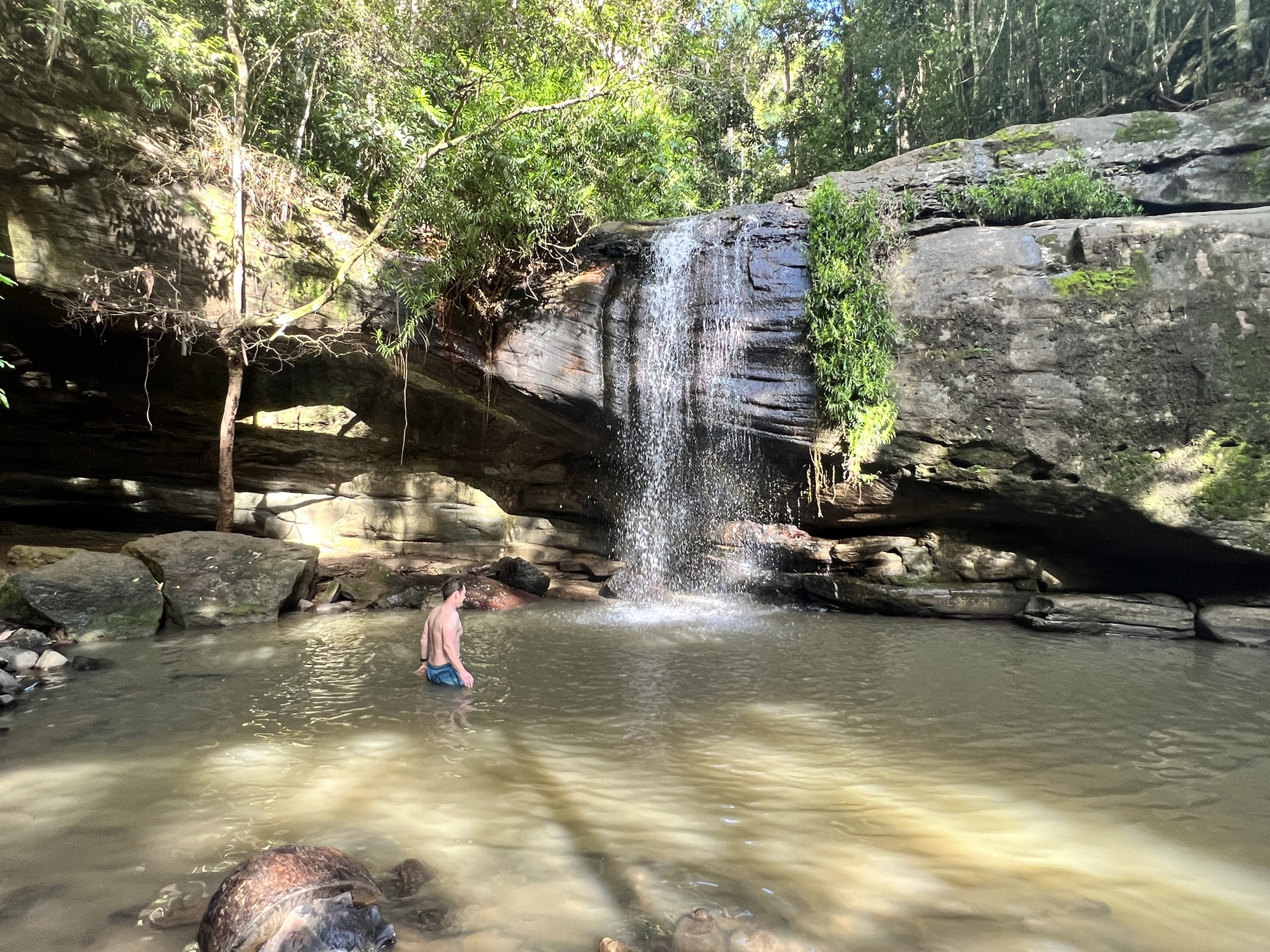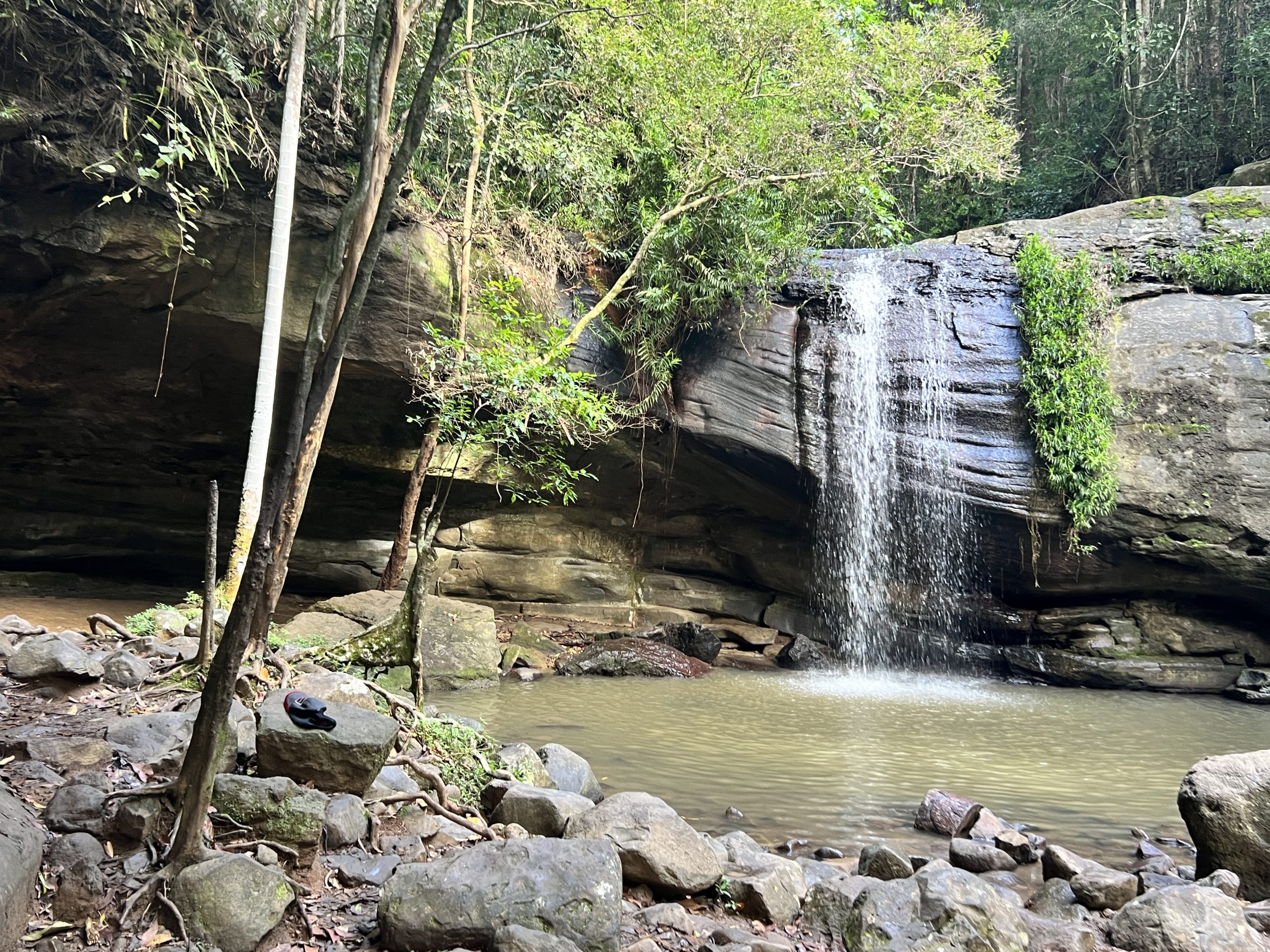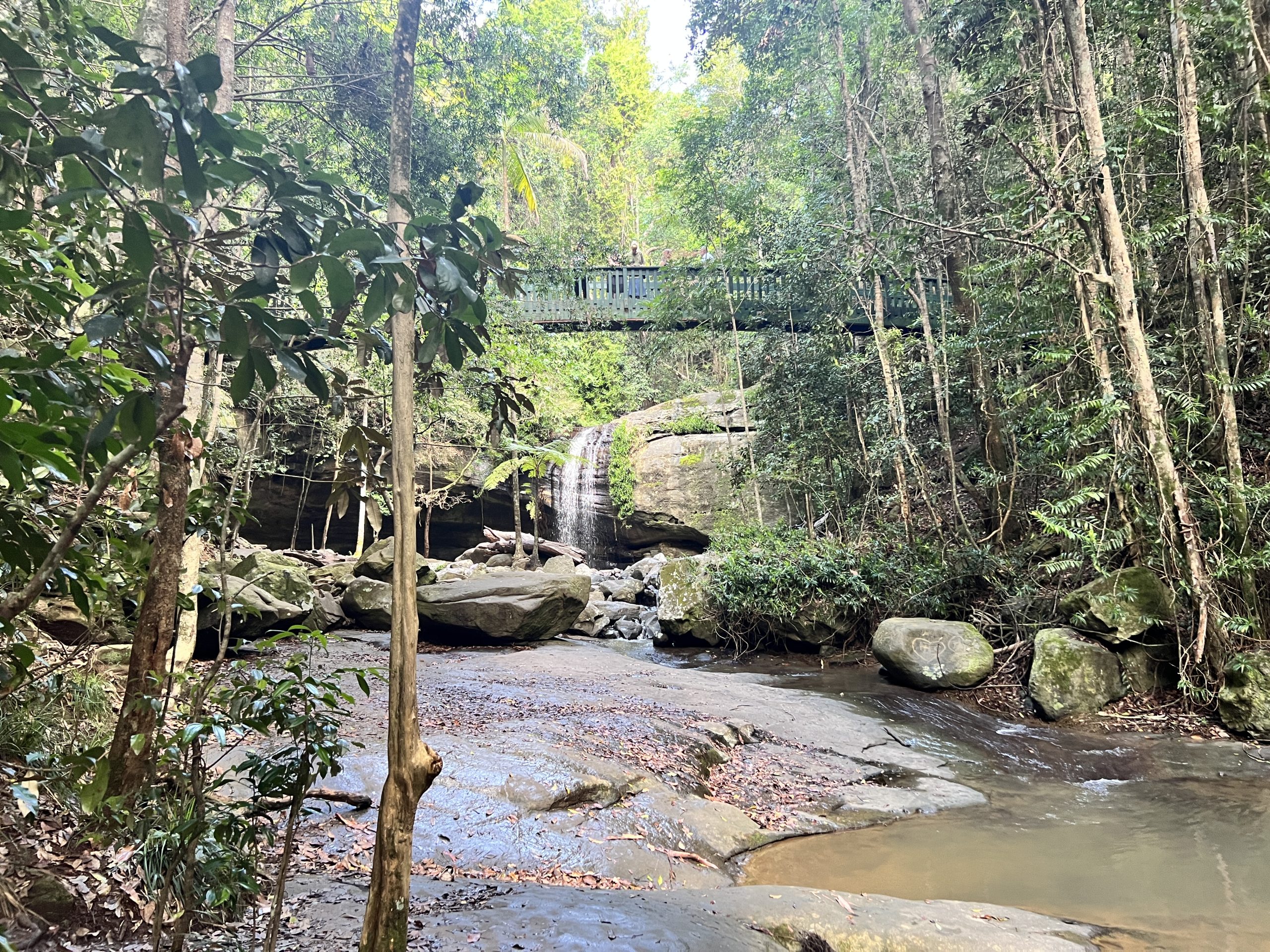 Another day saw us driving up to Mapleton Falls lookout, but we hadn't allocated enough time to do one of the long hikes that leave from lookout car park. Maybe next time or during the winter when it's cooler.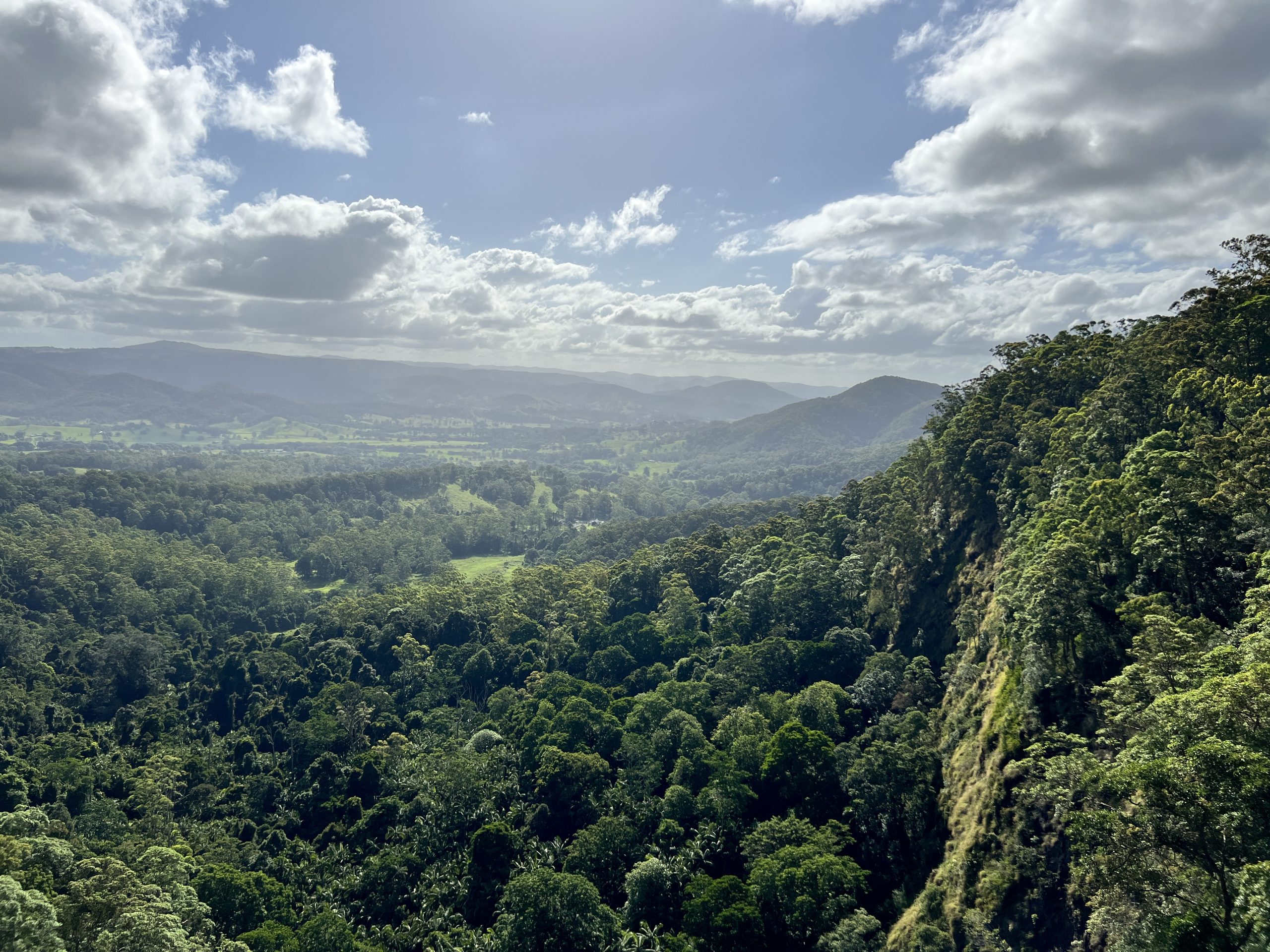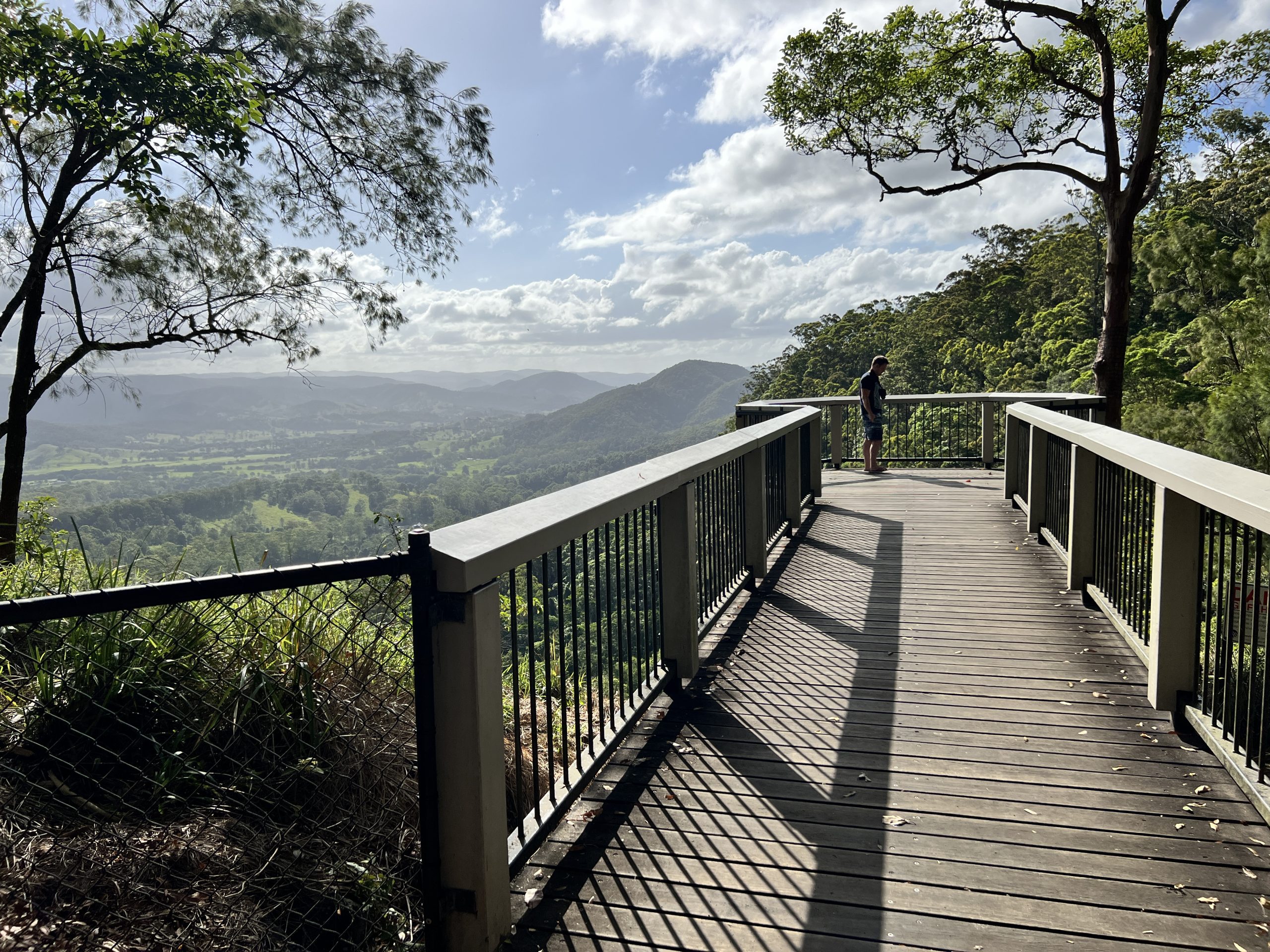 After that we drove down to Wappa Dam picnic area and finally found ourselves at Wappa Falls. Locals had set up for the day and were jumping off the rocks into the plunge pools. This area can be deadly when the falls are overflowing but on the day we were there they were calm and manageable.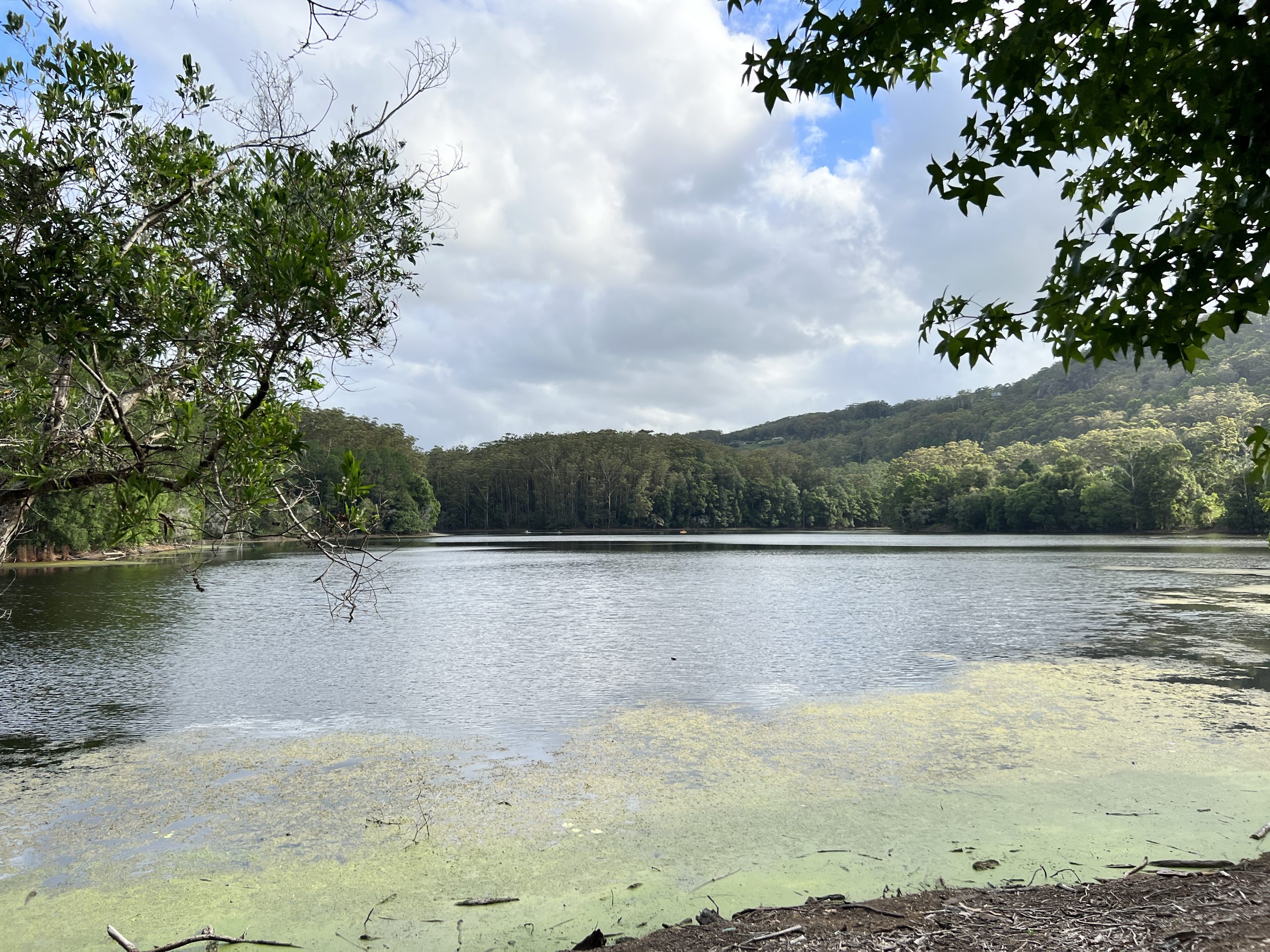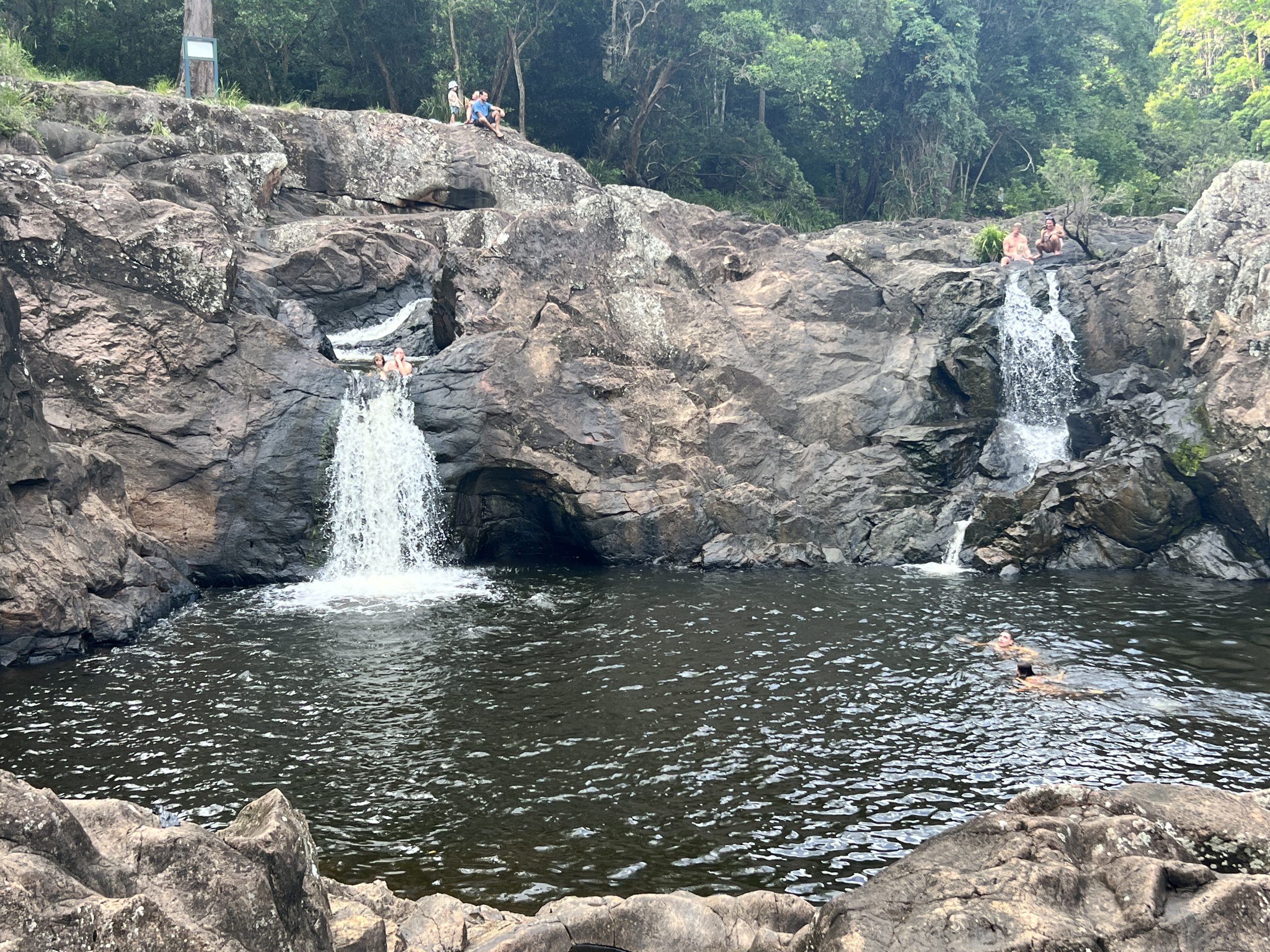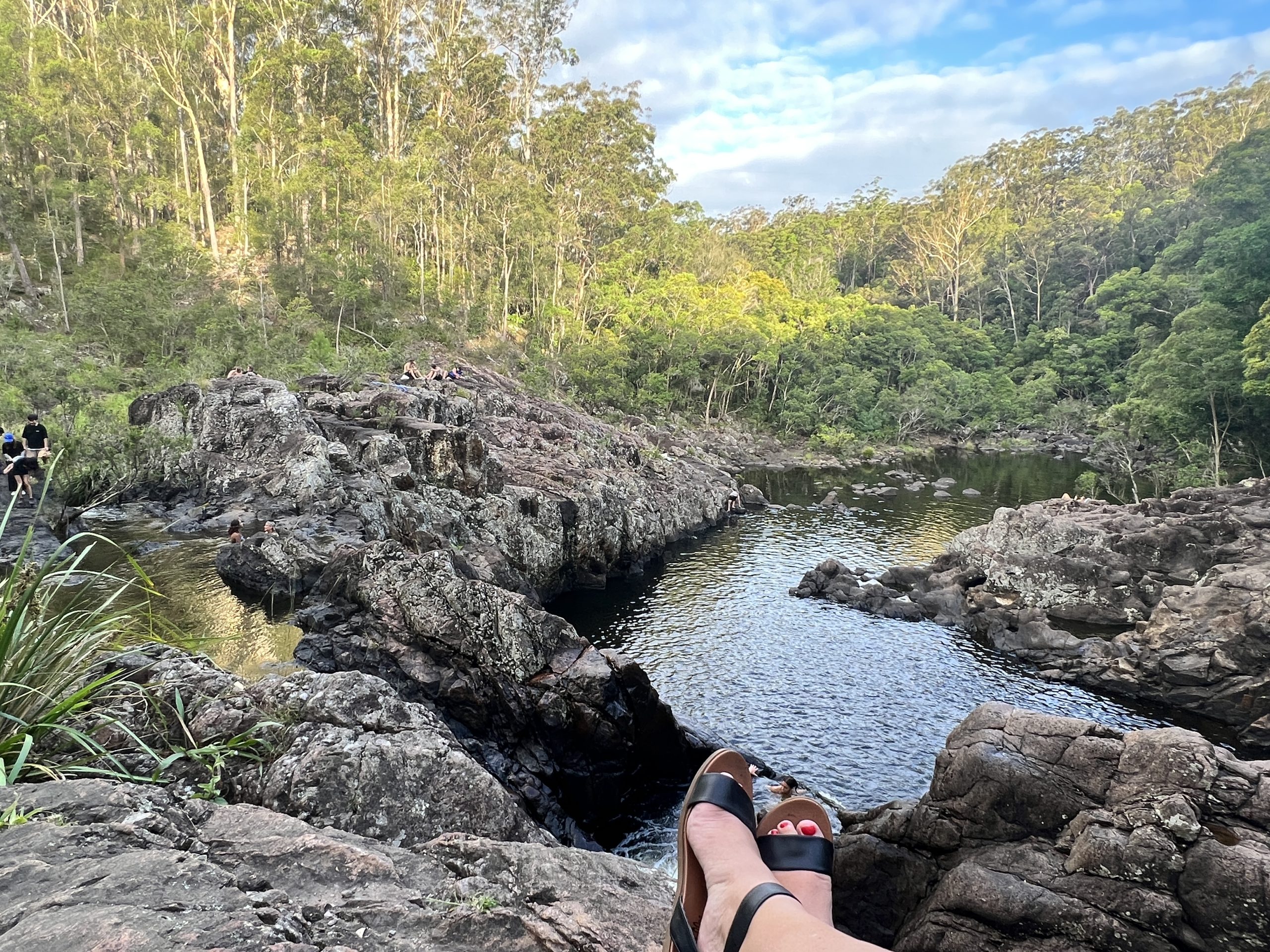 With a scenic sunset drive back through Yandina and along the Maroochy River we saw quite a bit of the area we hadn't visited before.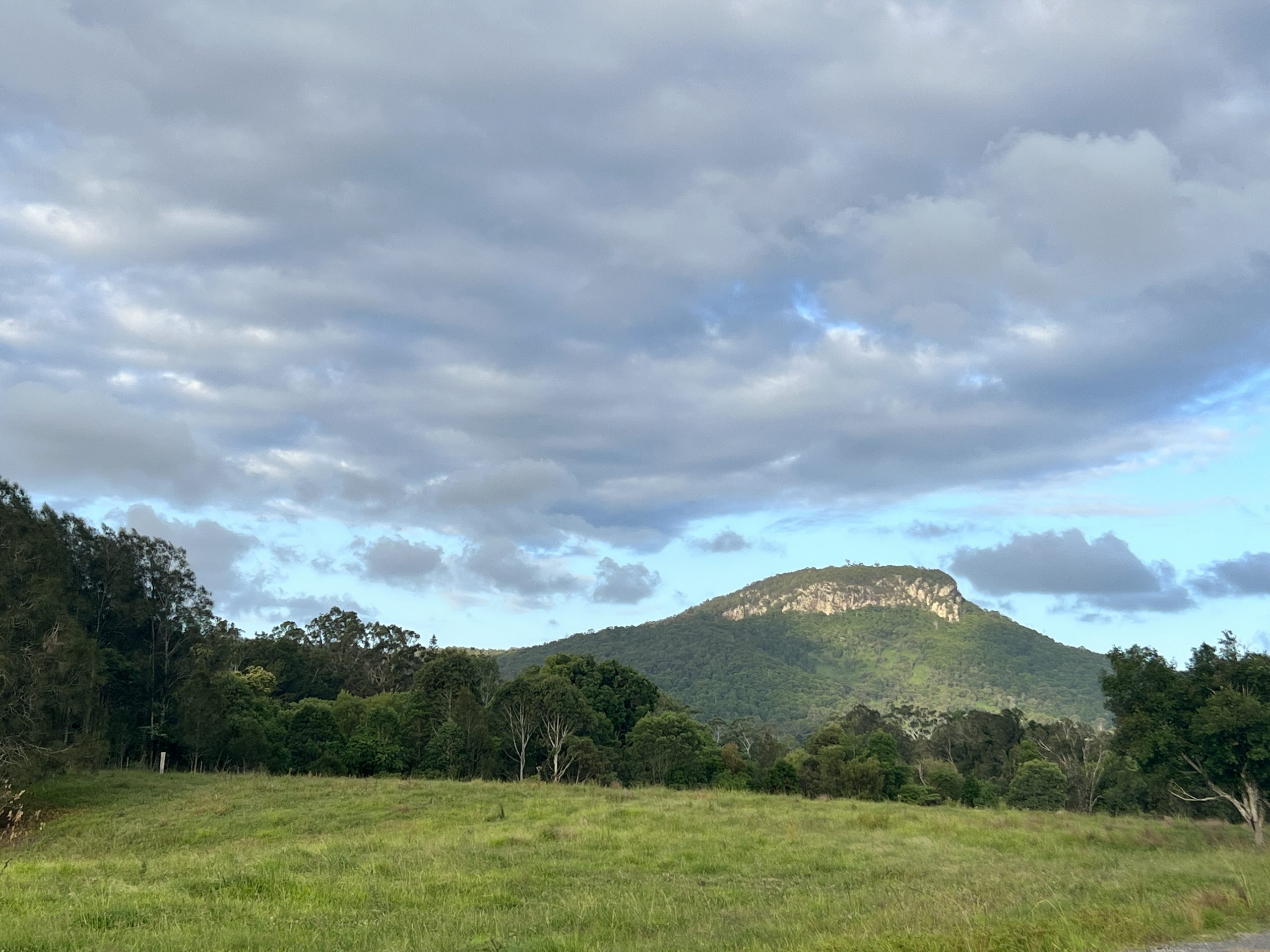 One of my favourite places to go on the Sunshine coast is the Eumundi markets. They have grown so big and are very popular, so I understand how some people don't enjoy them anymore. Plus there are many other markets all over the Sunshine Coast worth checking out. I always find lots of fabulous buys at Eumundi so I am willing to face the crowds, as well as enjoy some busking musicians and eat some fabulous food. Highly recommended, on Wednesdays and Saturdays – my advice is to go early!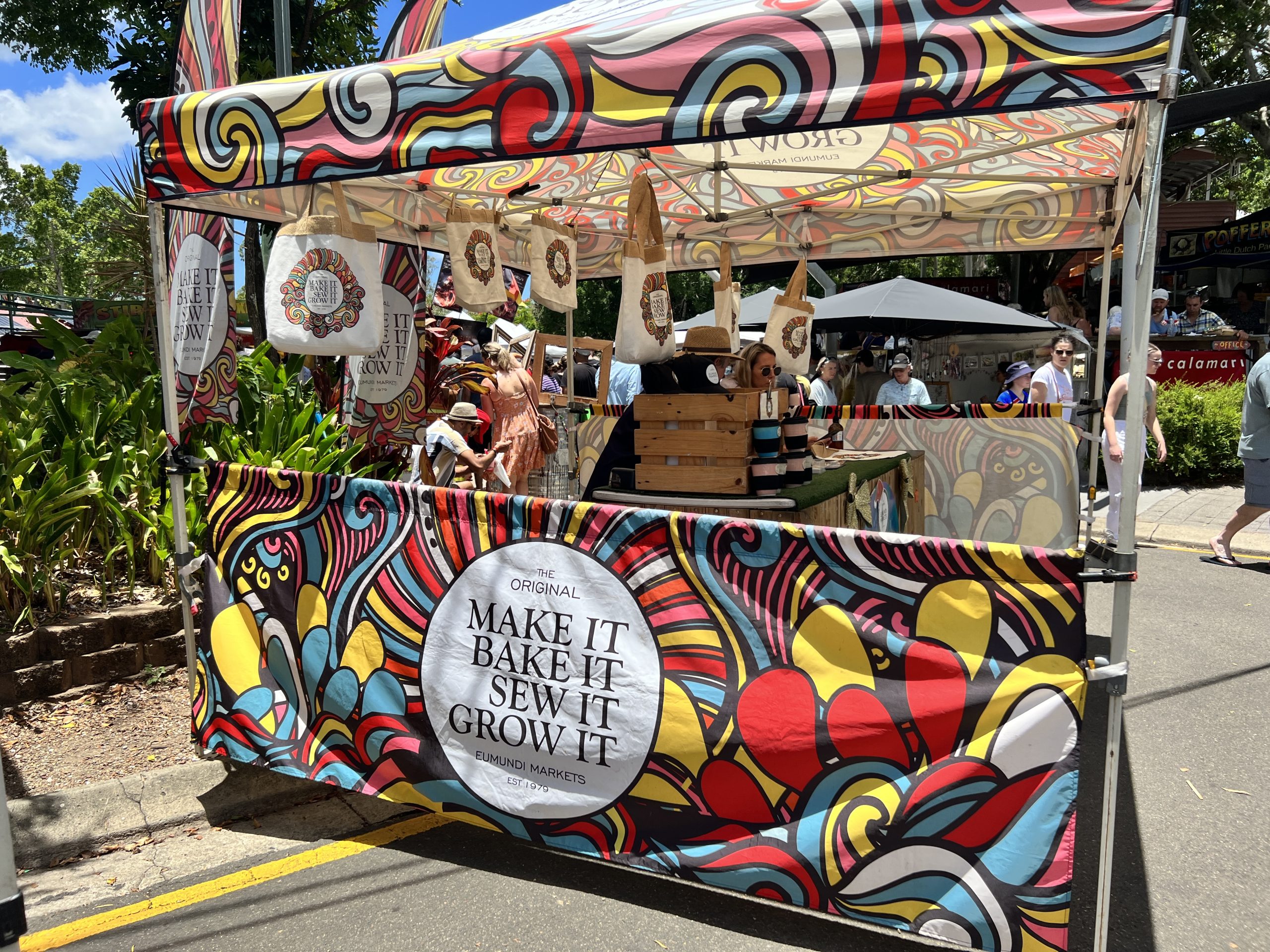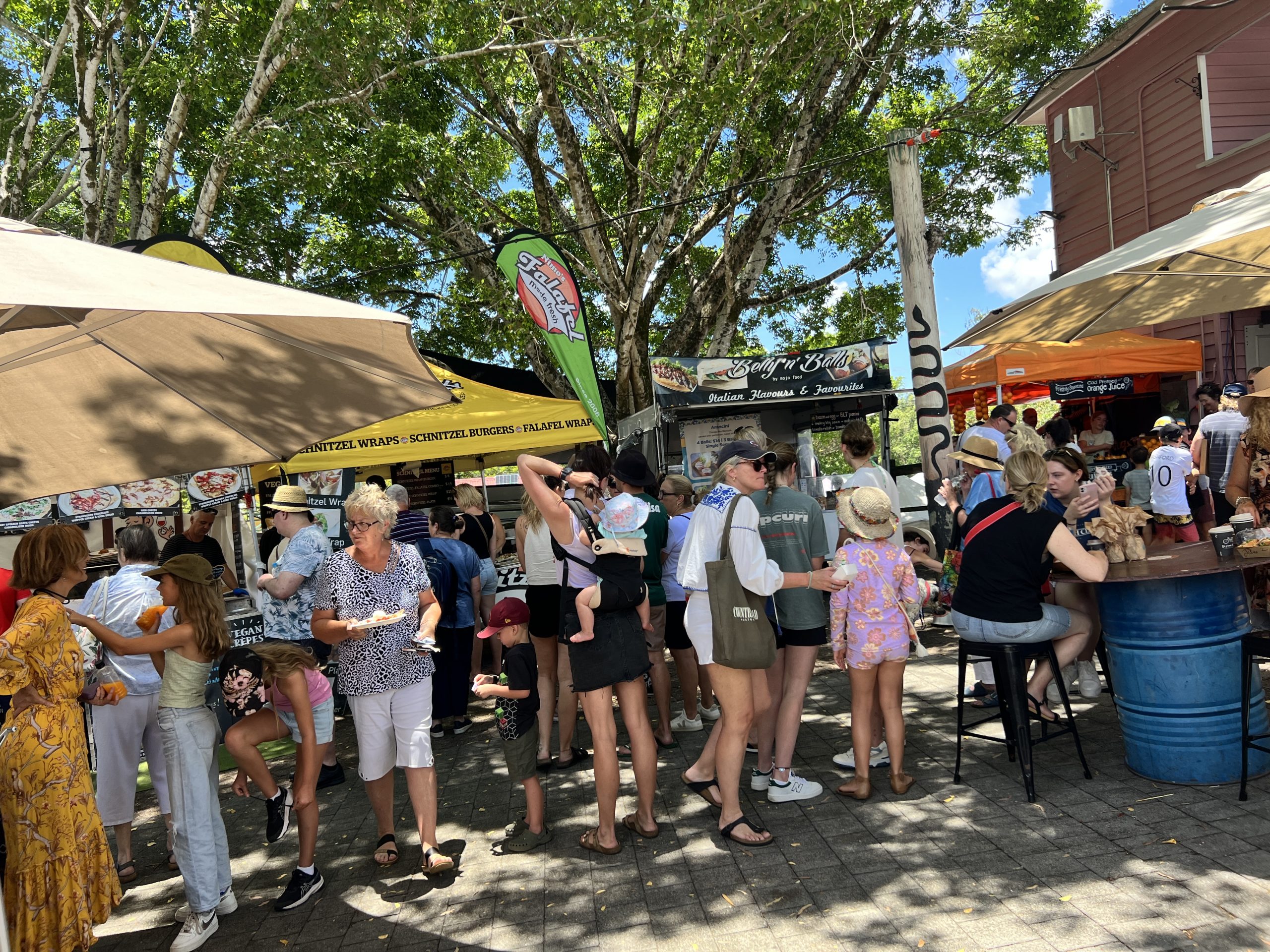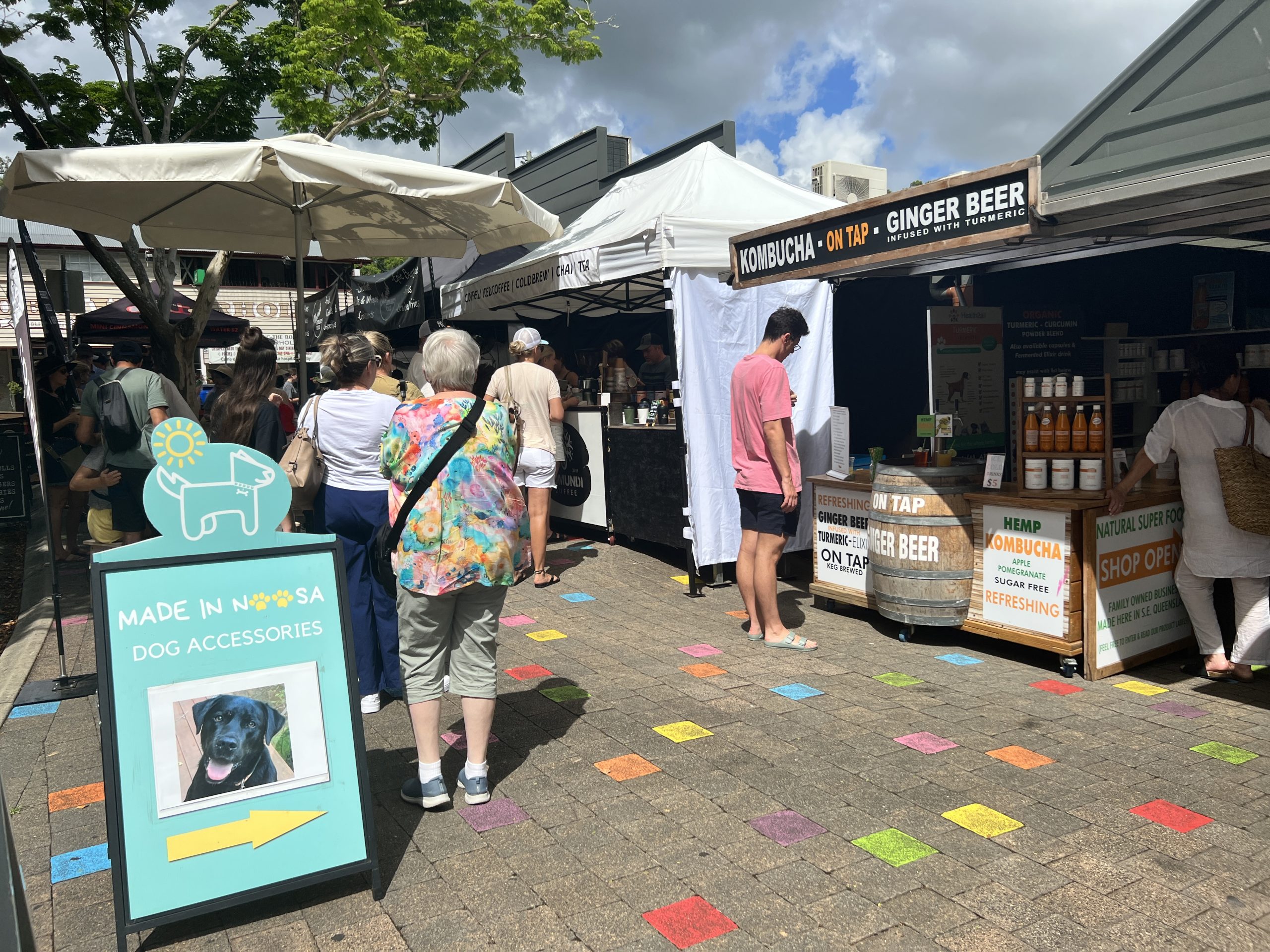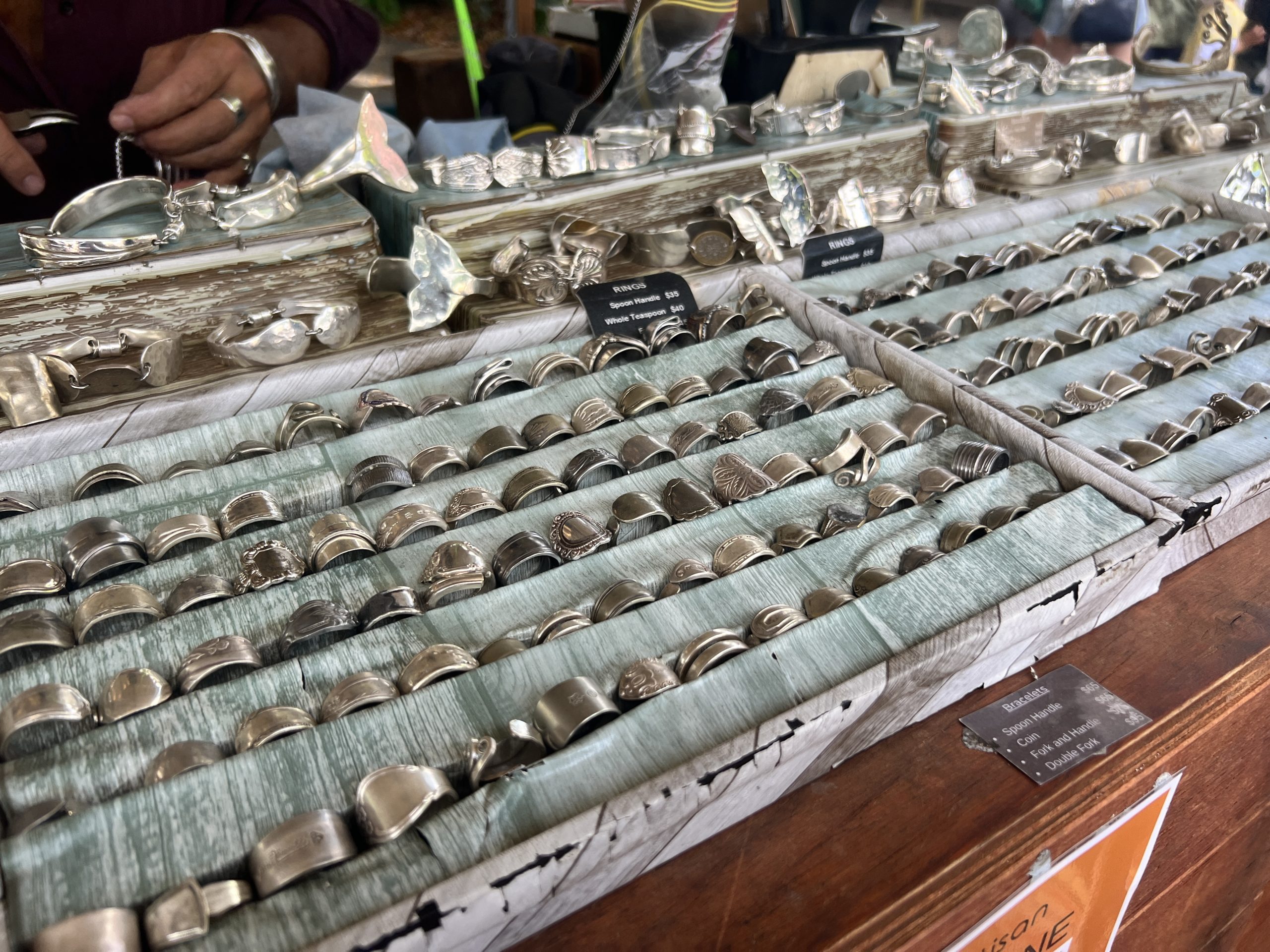 >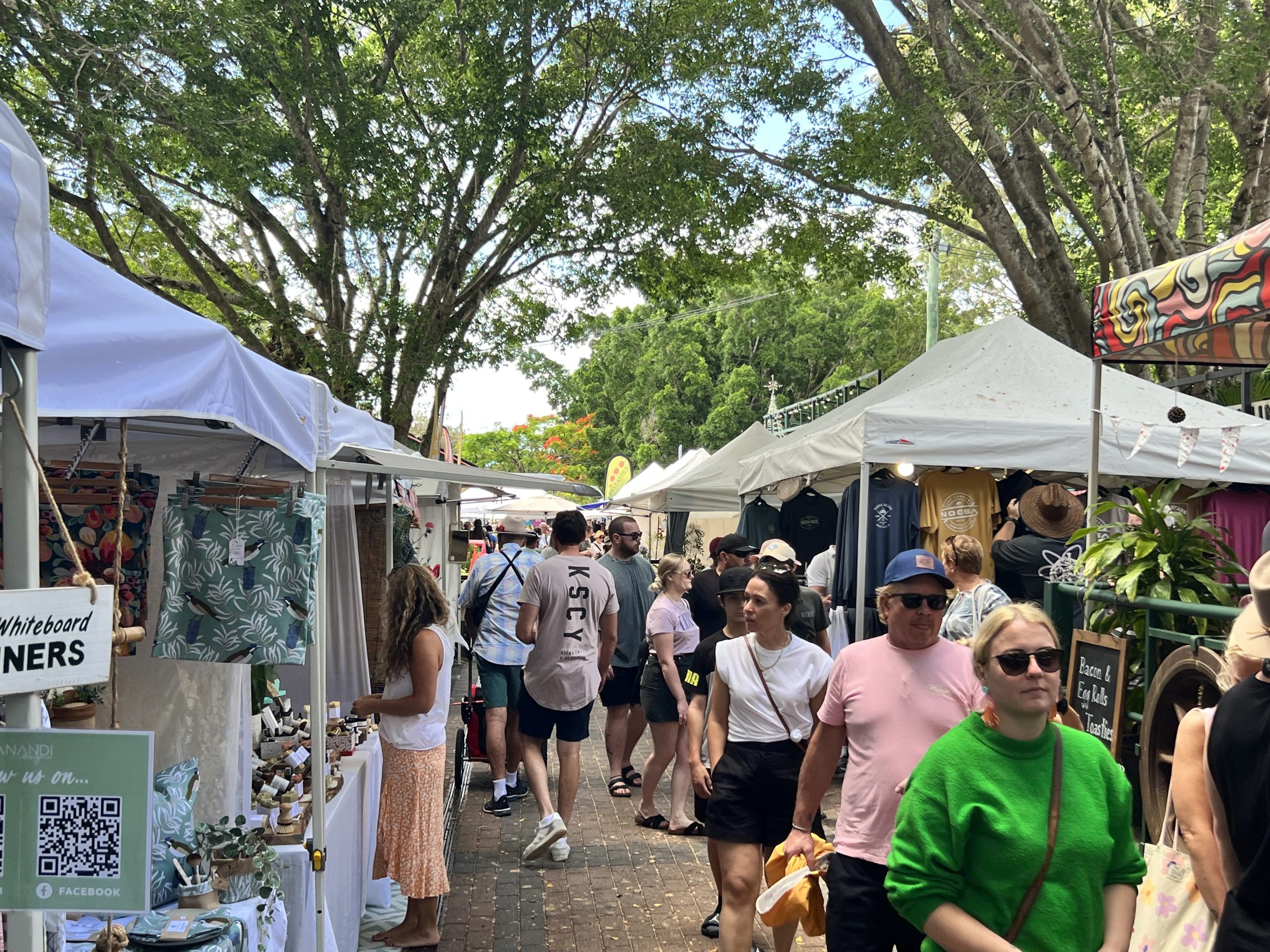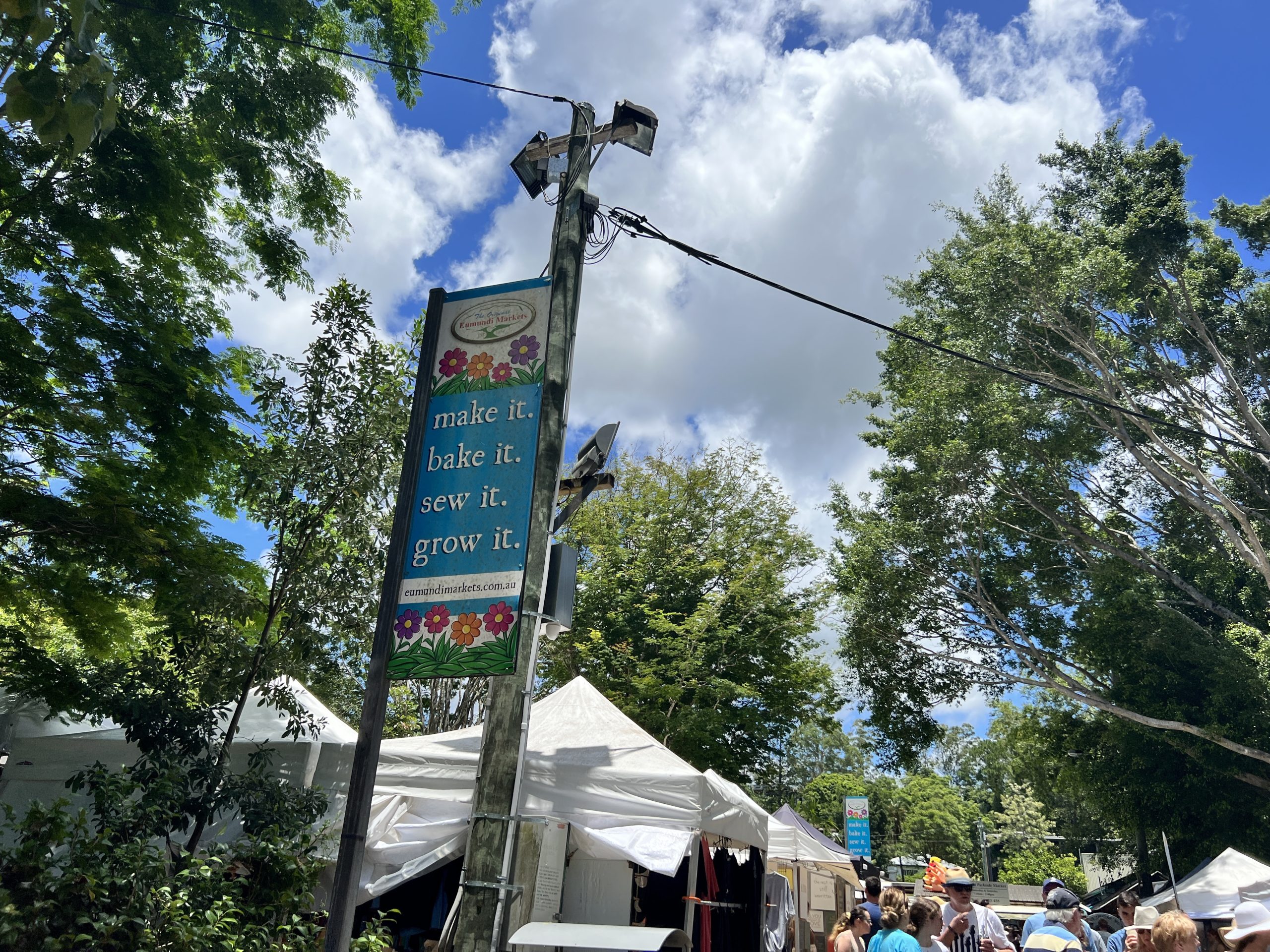 We spent the rest of our time on the Sunshine Coast visiting Alexander Headland and Mooloolaba beaches and walking along the waterfront! Sunshine Coast people are so healthy and outdoorsy, so I am always keen for a good long walk.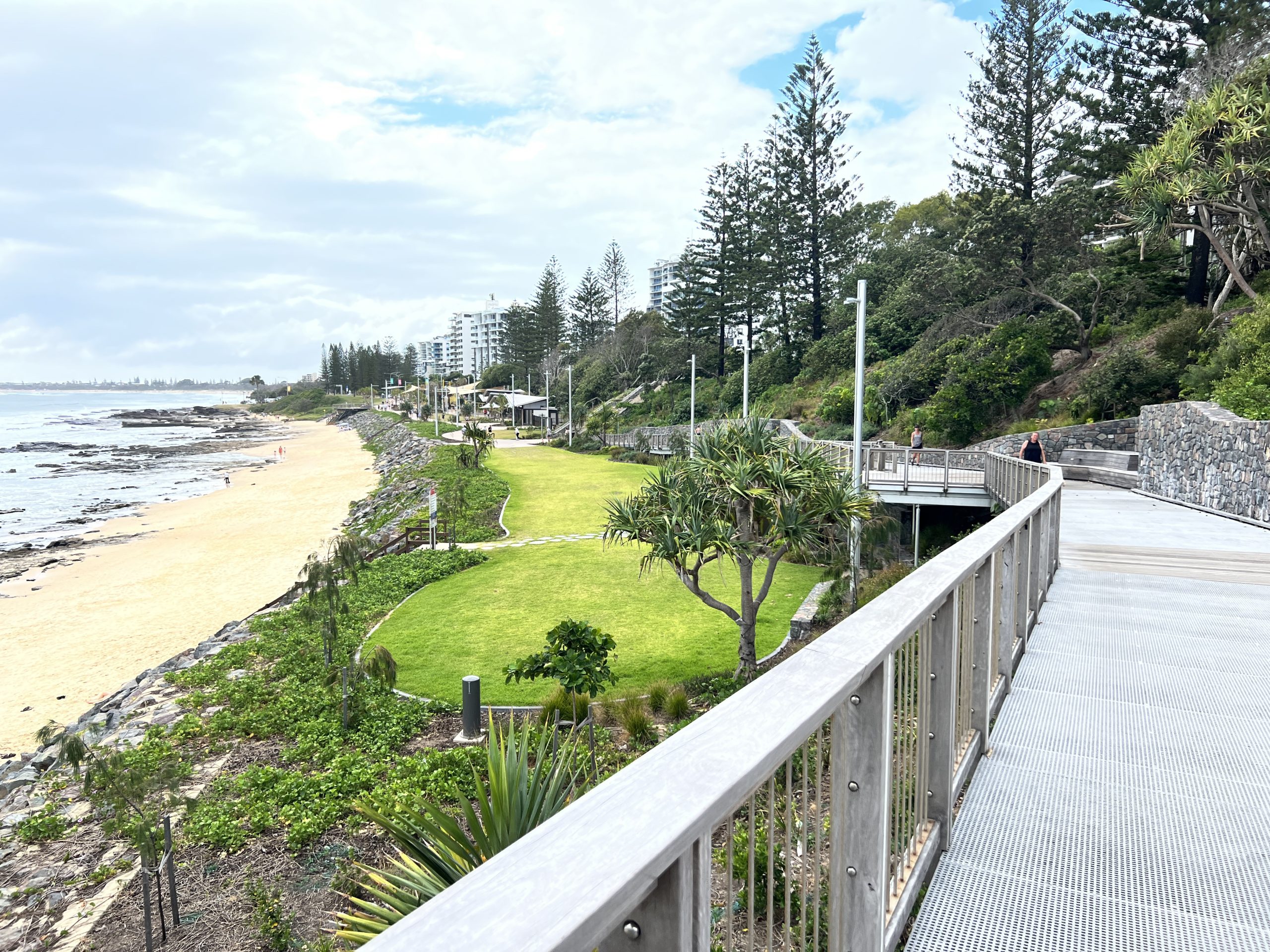 BEECHMONT AND BILINUDGEL
After 8 days we left the Sunshine Coast and drove south into the Gold Coast Hinterland to spend the night with family at Beechmont, with stunning views back to Surfers Paradise. In the morning we said goodbye to the tropical gardens and drove home! We stopped at a delightful pie shop in Bilinudgel, complete with a lovely picnic area. Before we knew it we were back home to our little slice of paradise on the Central Coast!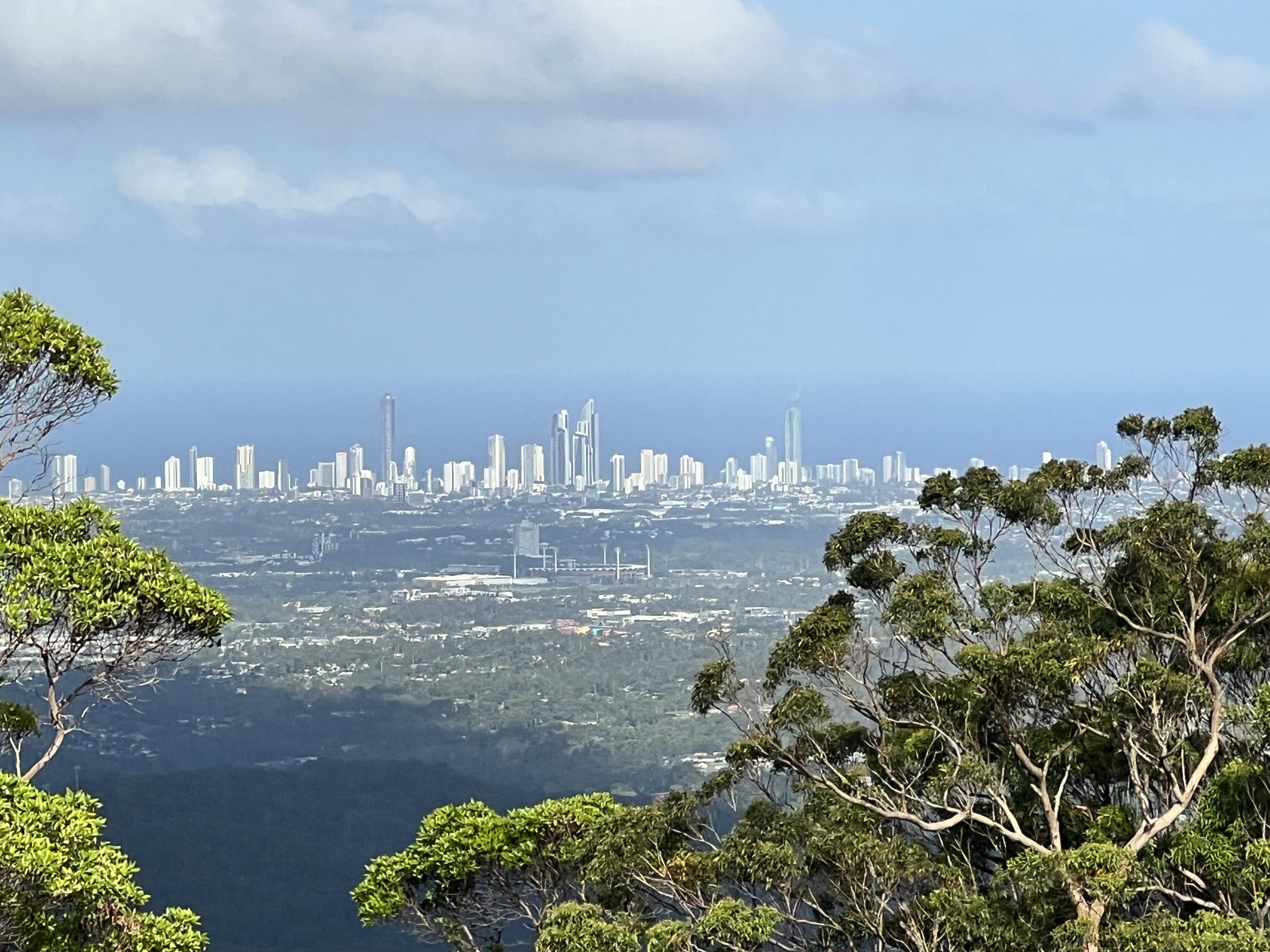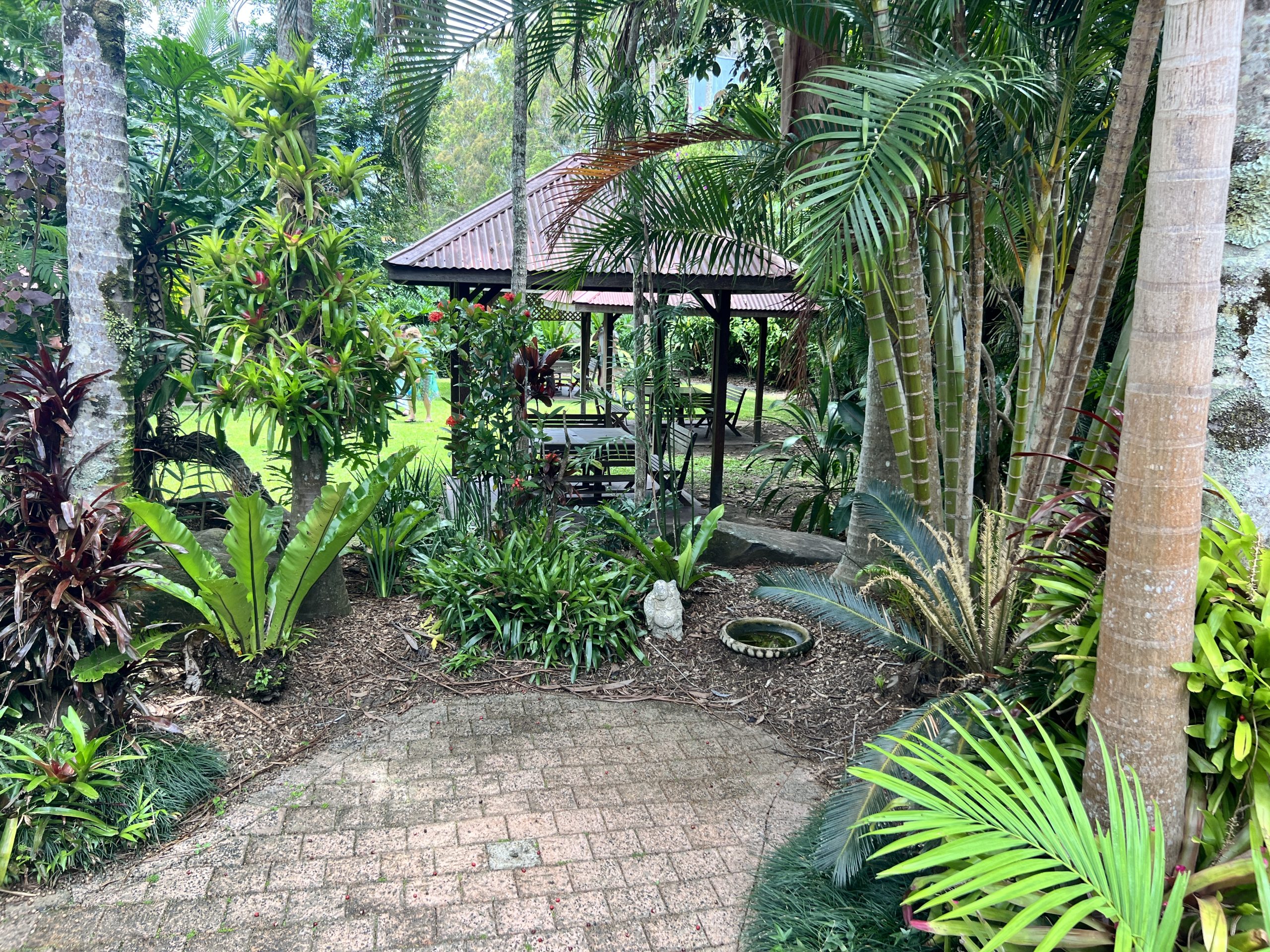 CENTRAL COAST BEACHES
We made the most of our first summer in our new home with many dips in the pool. When friends visited (and even when they didn't) we headed out to explore some of the local beaches.
Bateau Bay is an unpatrolled beach known for smaller waves. Tucked inside Wyrrabalong National Park, it's secluded and peaceful so we enjoyed a walk through the bush before having a dip. Next time we want to walk around the rock pools.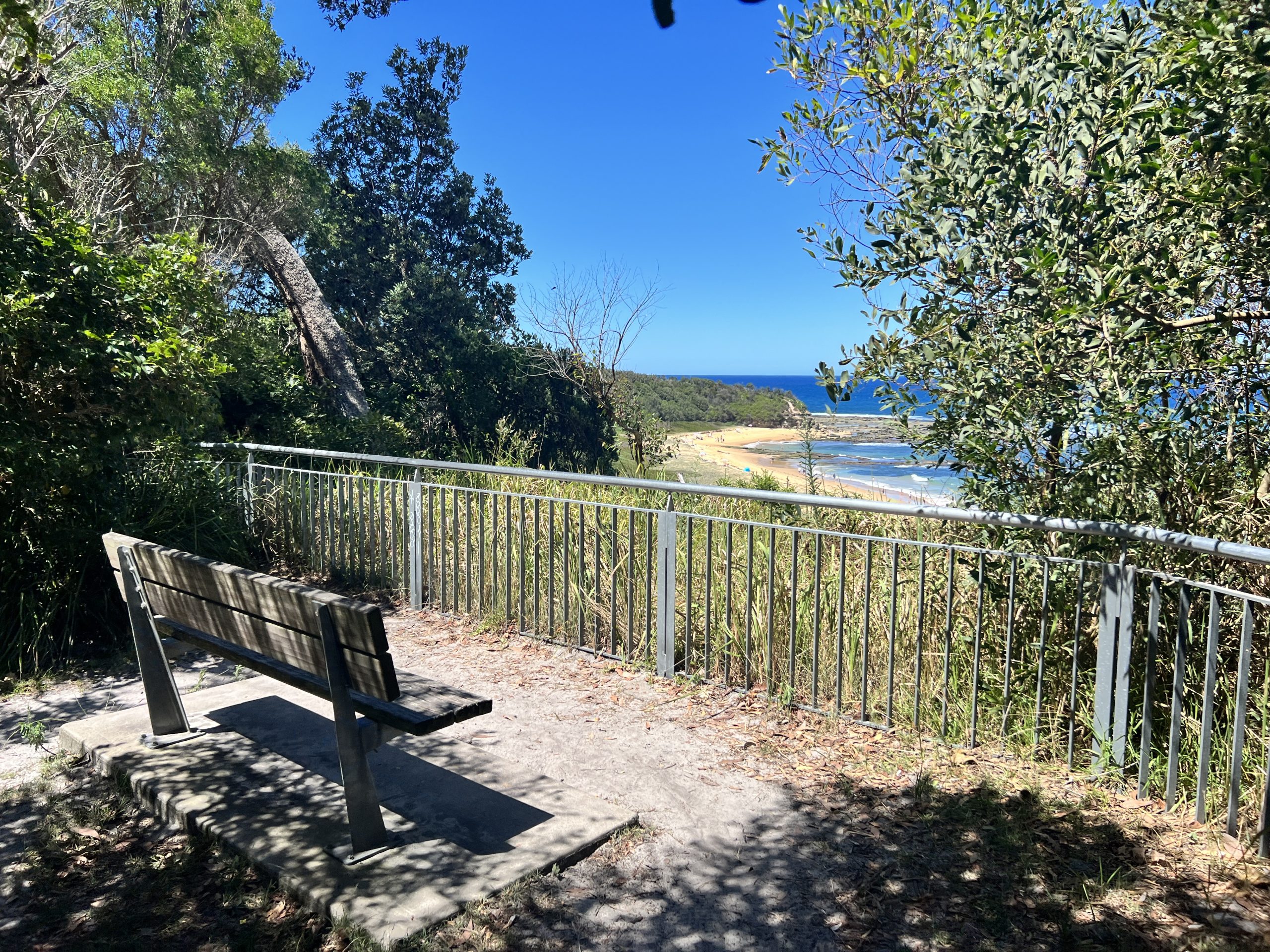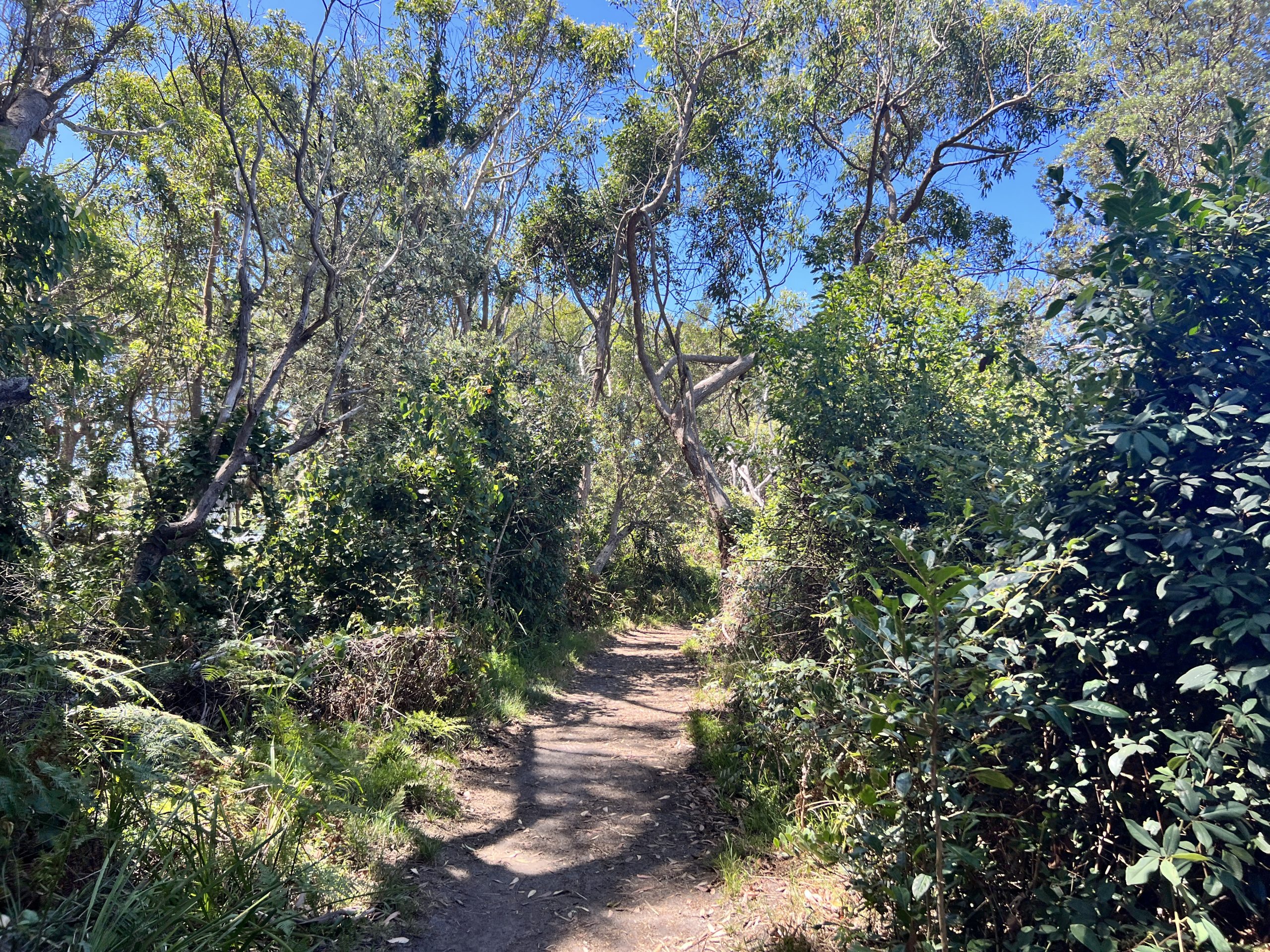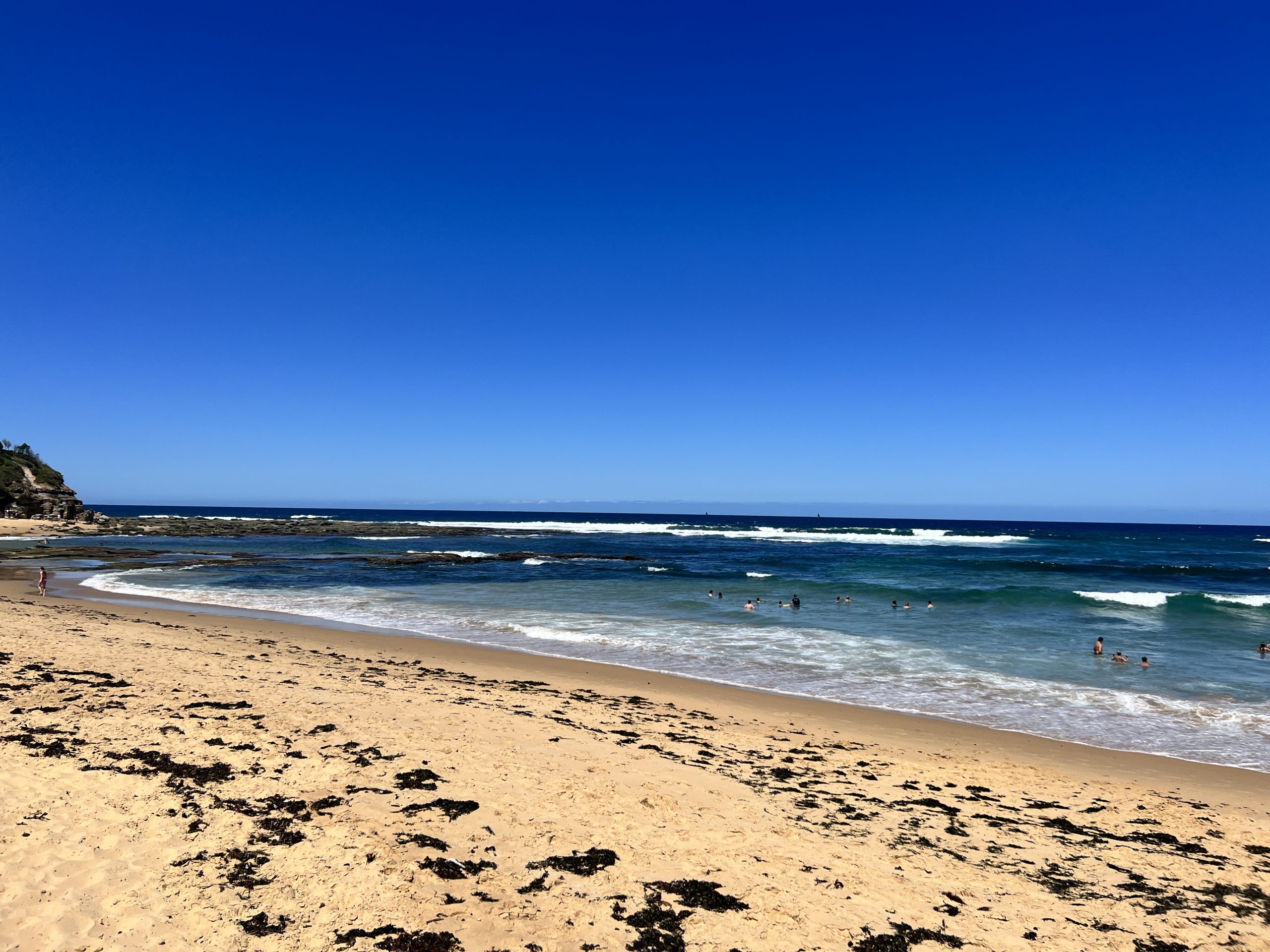 Shelley beach can be divided into Shelley Main Beach (patrolled) and North Shelley, both known for good surf breaks. Then there's the southern end, known locally as Blue Lagoon. Accessible via the sand or through the caravan park, this little cove is perfect for swimmers who don't like waves (Hi, it's me). A friend and I had lunch at the Bateau Bay cafe and spent the afternoon swimming and lying in the sun. Bliss!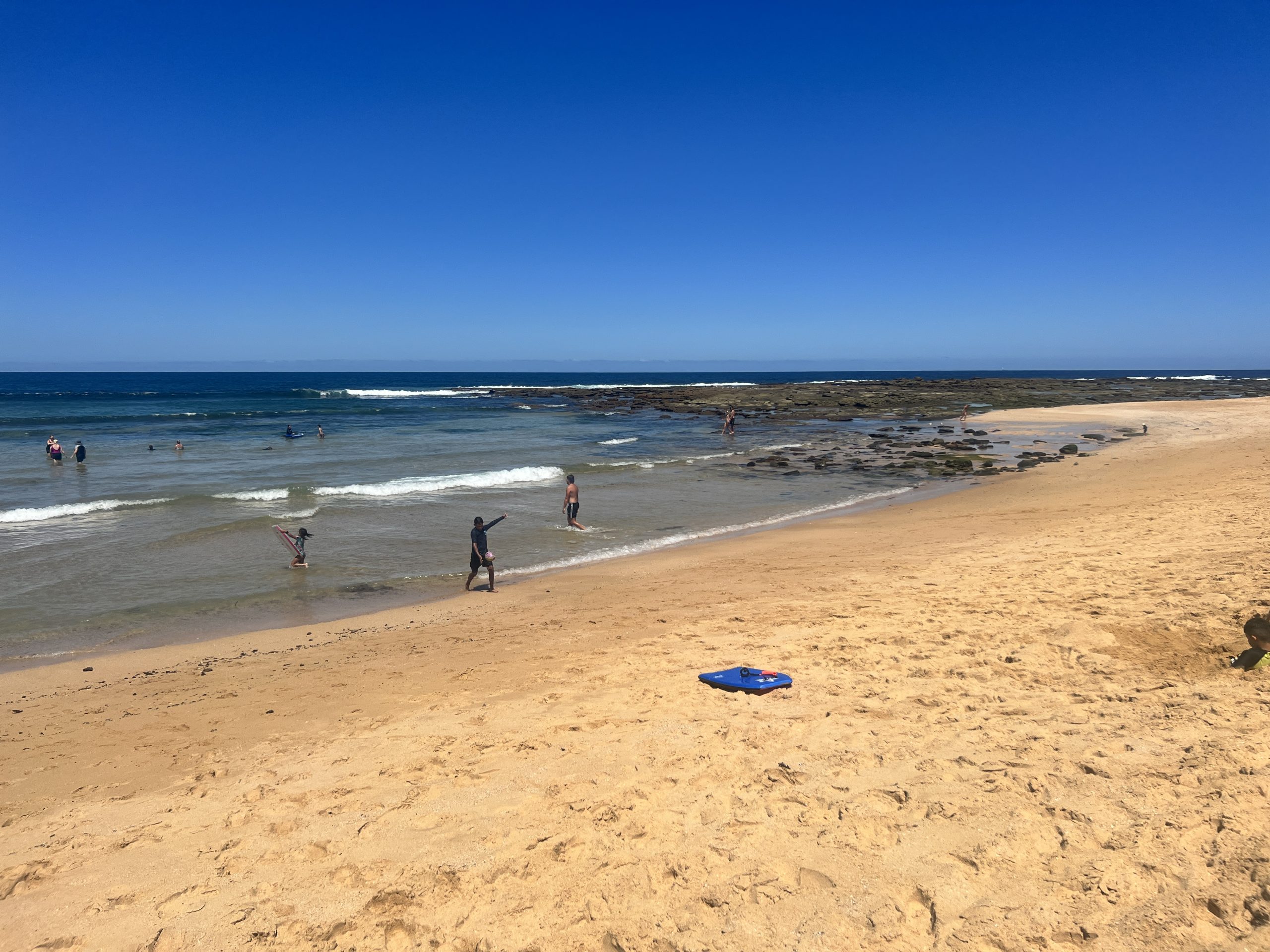 Across the Entrance bridge The Artist and I visited North Entrance Beach. Another long stretch of sand, this beach is rougher, great for surfing (The Artist is a fan) and unpatrolled. The cute surf club has a mural and down the road we found a cafe selling burgers and cocktails. Now that's a lunch combo I appreciate!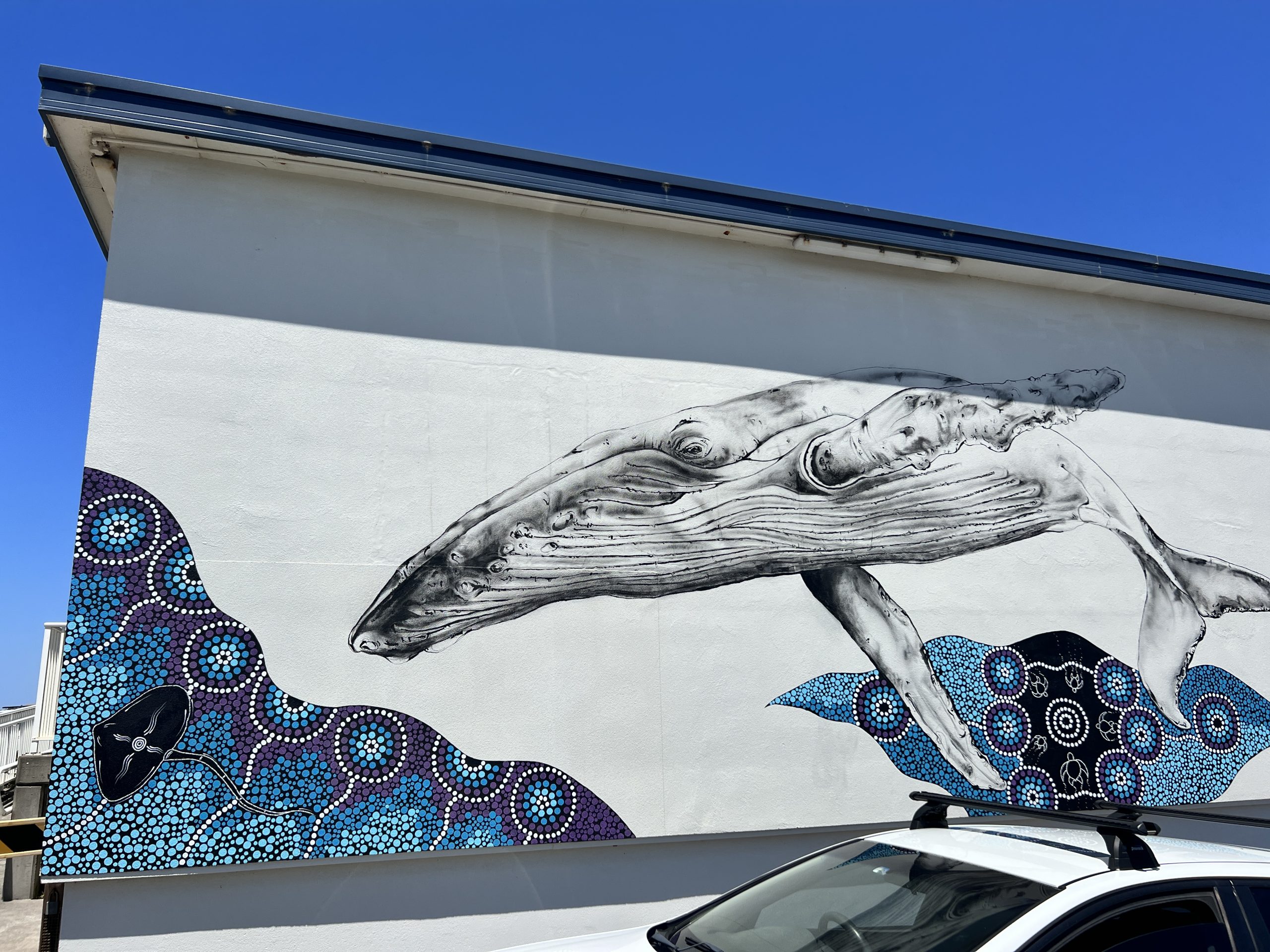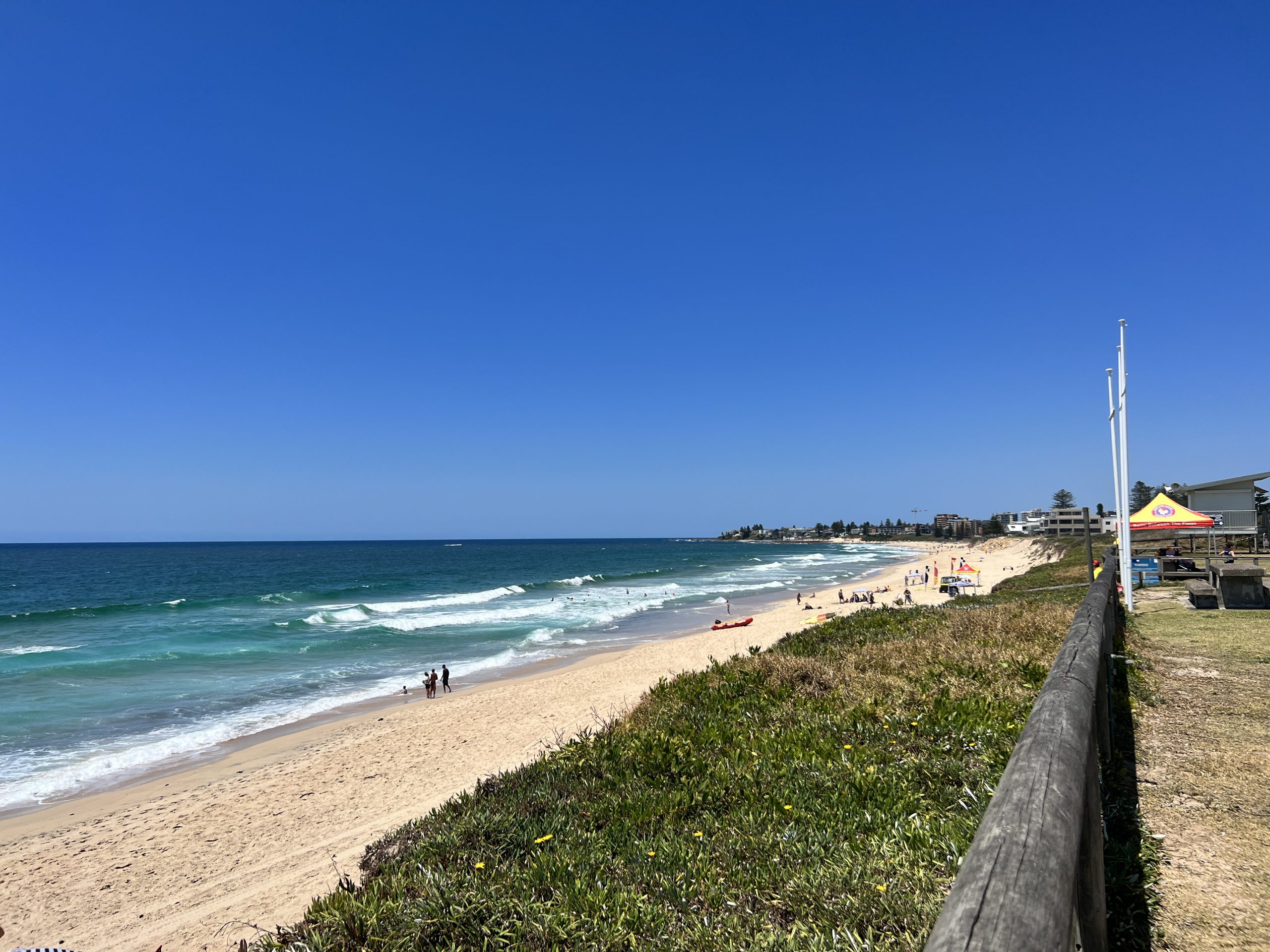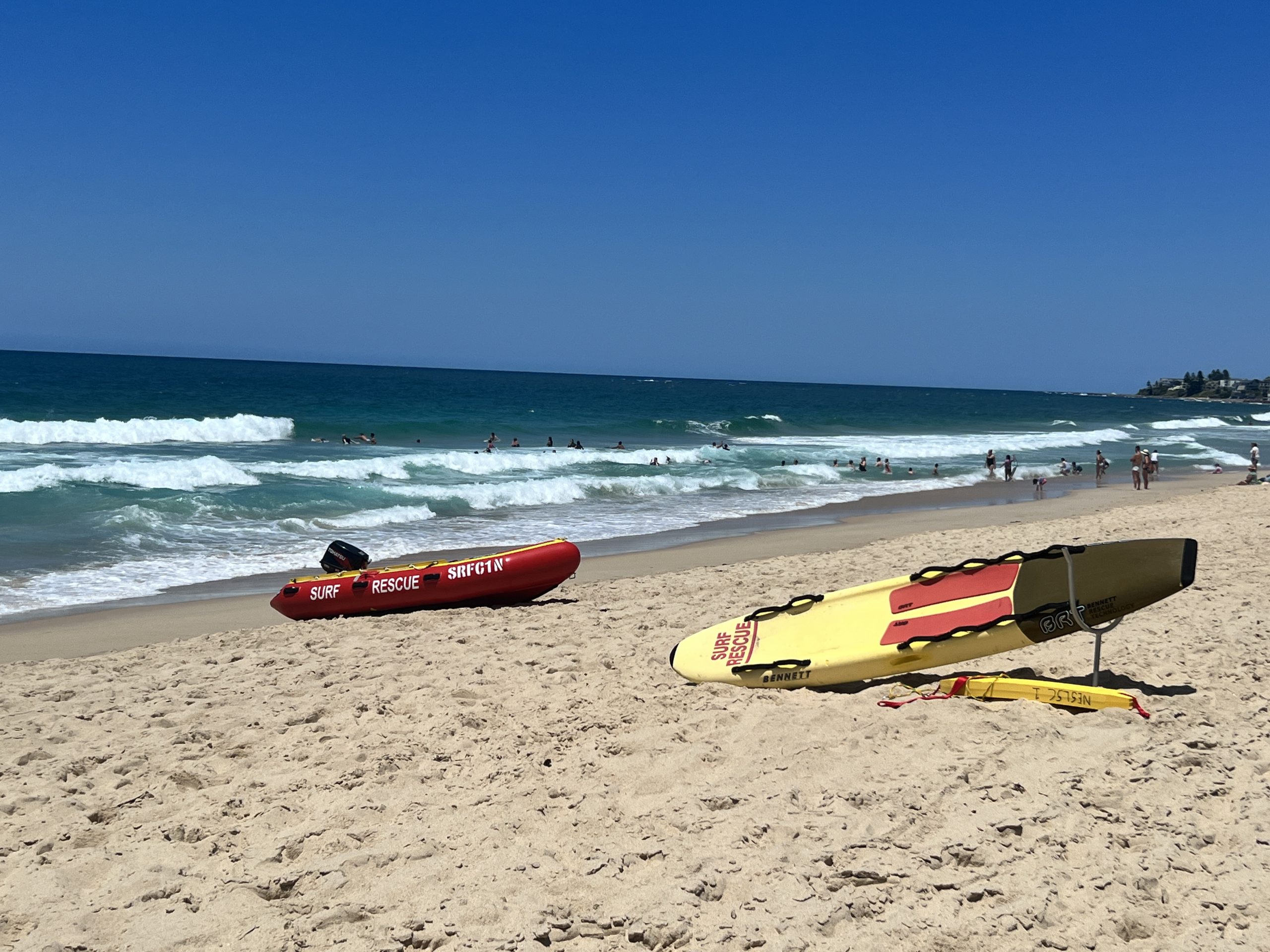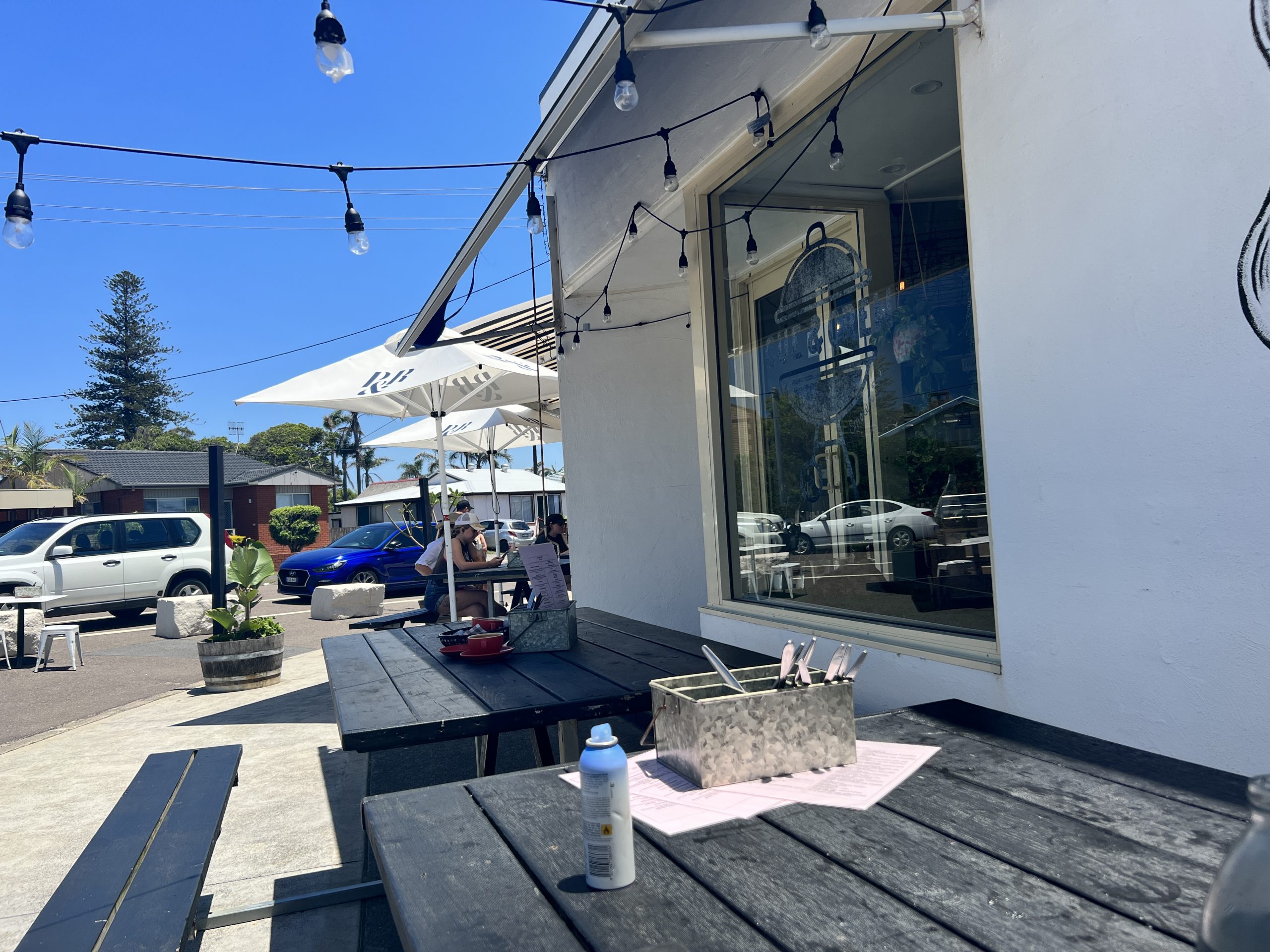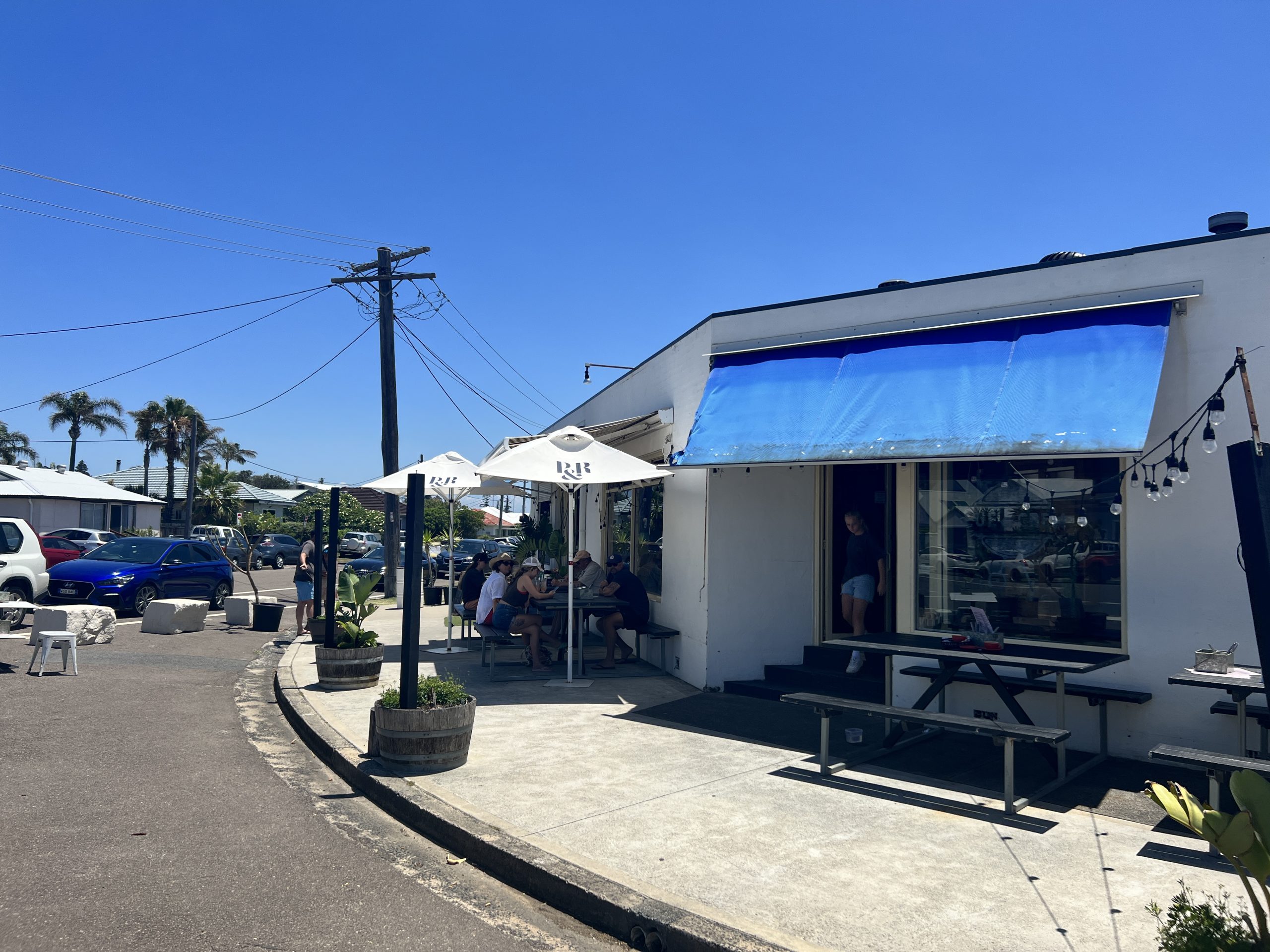 If you walk north from North Entrance Beach it becomes Magenta Beach, then Tuggerah beach and Pelican Beach, or 'Pelo's' as it's known to locals. We drove down to Pelican beach from the highway, past the 'blink and you'll miss it' turn off.  There are some lovely pockets of beaches along this stretch from The Entrance to Norah Head.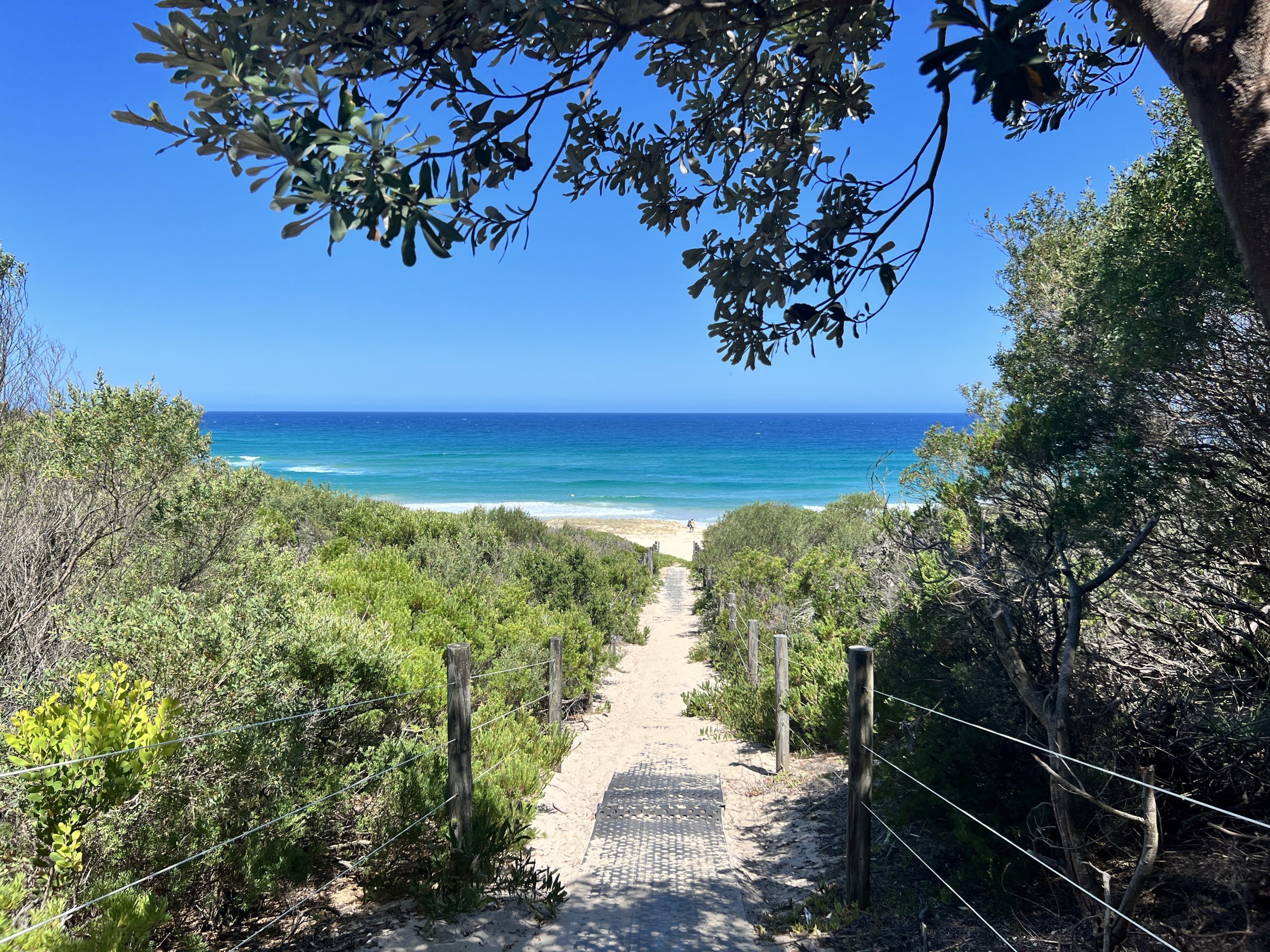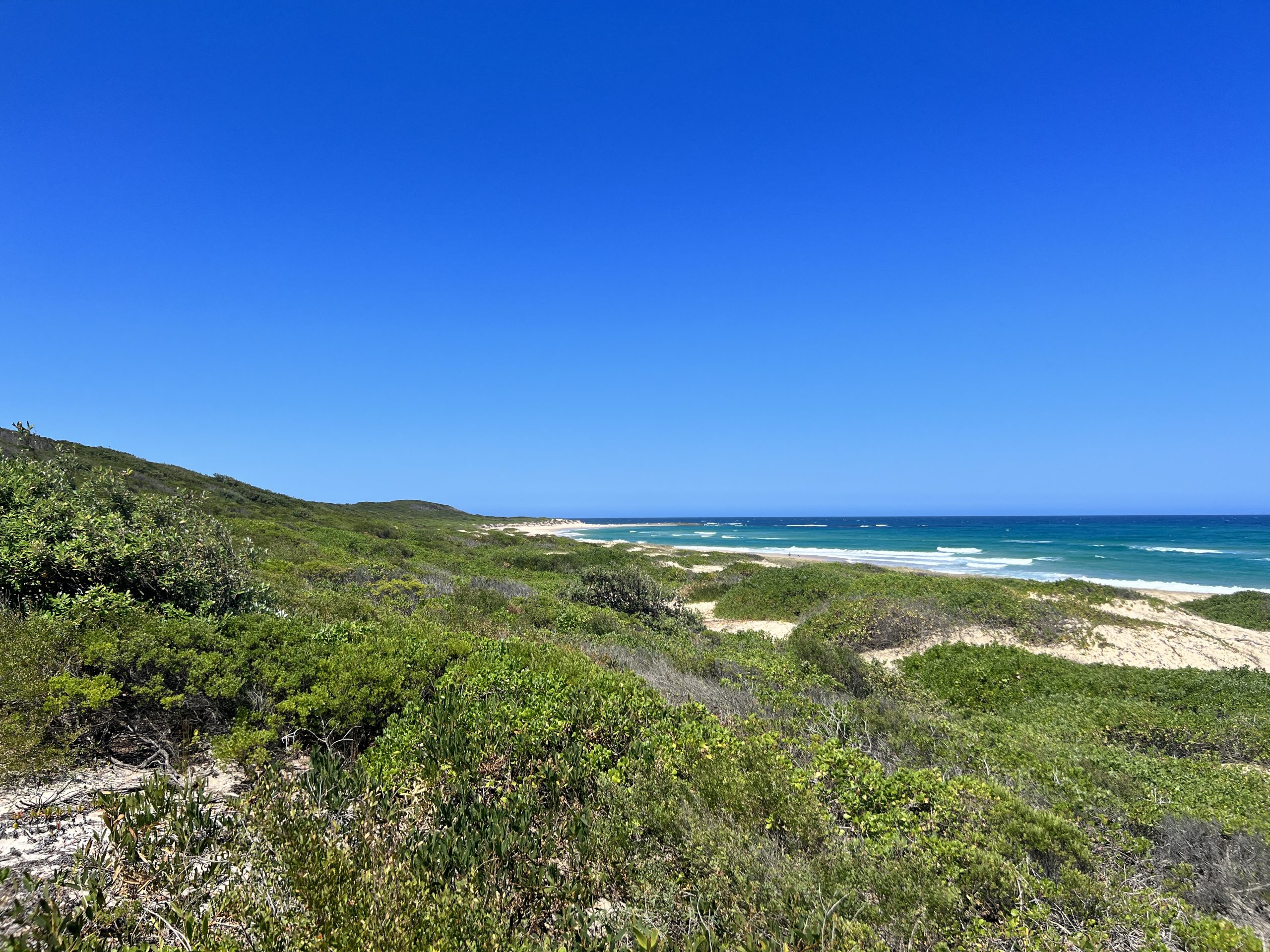 NORAH HEAD LIGHT HOUSE
A well known icon of the NSW coast, the Norah Head lighthouse is a popular place for visitors and holiday makers. We drove there on a hot Sunday to see the lookout and explore the local beach below. The beach is really a long rock platform with waves crashing over it, great for exploring but not suitable for swimming. The lighthouse does tours and has a gift shop, as well as some accommodation in the original lighthouse keepers cottage. There are plenty of other beaches to swim at in Norah Head.




GOSFORD REGIONAL GALLERY
It wouldn't be right to live on the Central Coast and not have checked out the local galleries! We headed to Gosford Regional Gallery one rainy Sunday, a well known cultural hub. There were two exhibitions on, Lionel Lindsay (brother of well known Australian artist Norman Lindsay) and paintings by Katerina Apale. Both were fantastic collections of work, and very different! The Gallery also as a cafe, community space and an excellent gift shop.









EDOGAWA GARDENS
Adjacent to the Gosford Regional Gallery is the Edogawa Commemorative Gardens. This delightful Japanese-style garden is perfect to walk around after you have visited the exhibitions inside, complete with ducks, koi ponds, bridges and structures.






CUPITTS WINERY, SOUTH COAST
After having visited my parents on the South Coast for nine years, I finally got to go to Cupitts Estate in Ulladulla! On the property you can visit the winery or brewery, stay the night in cute tiny homes or dine at the restaurant or outside bar – Dusty's. Mum and I sat outside and enjoyed drinks, pizza and views.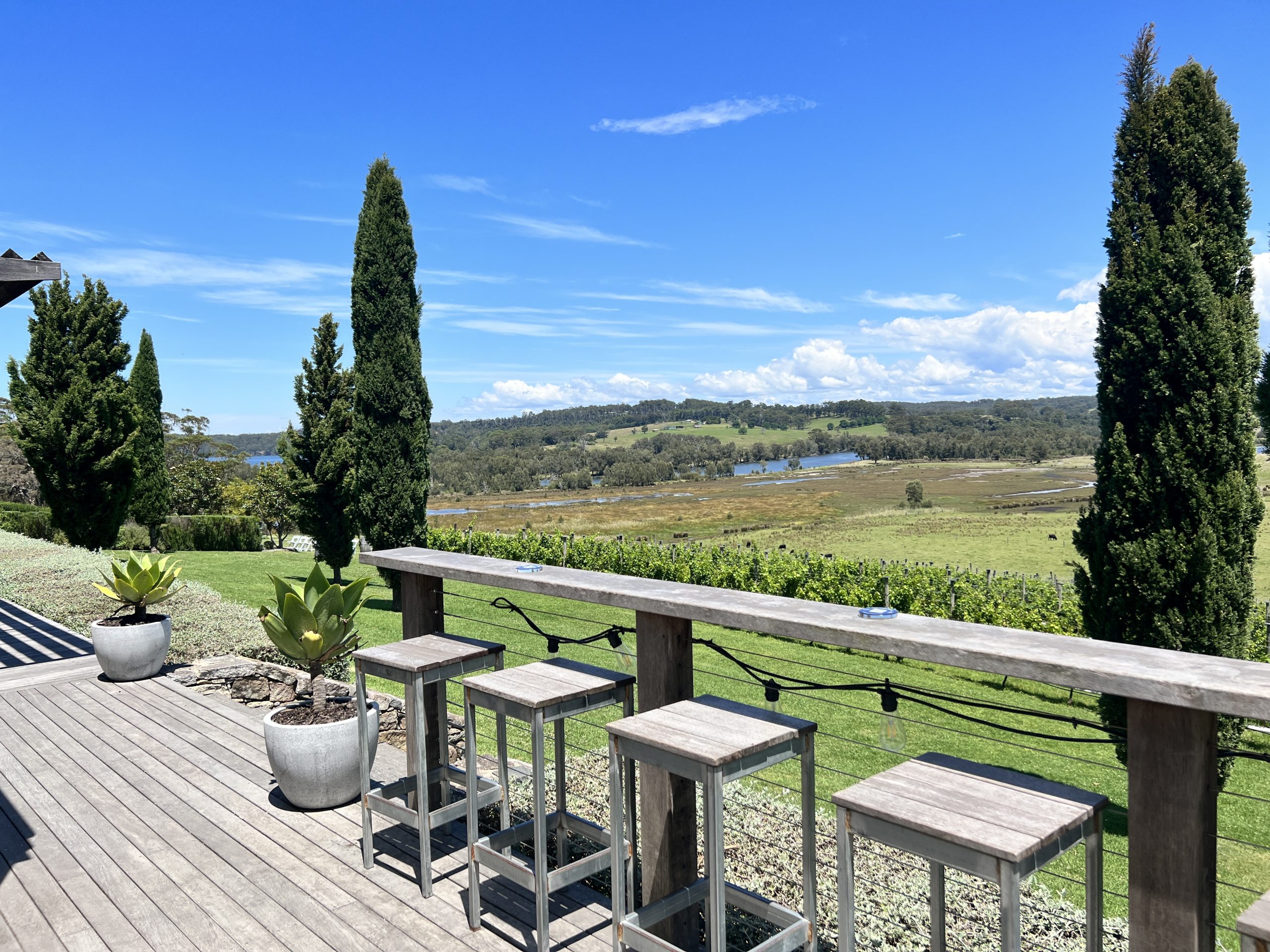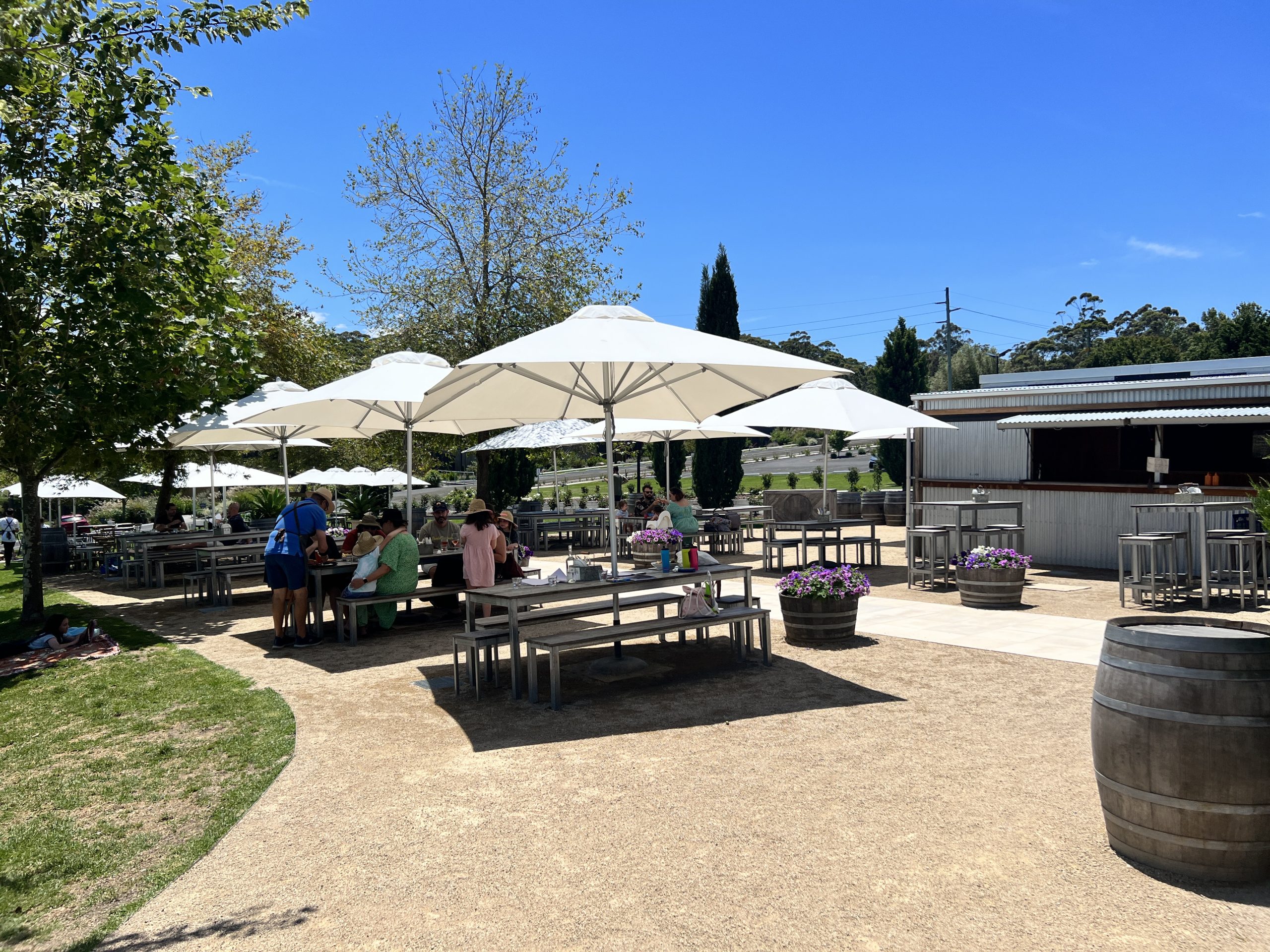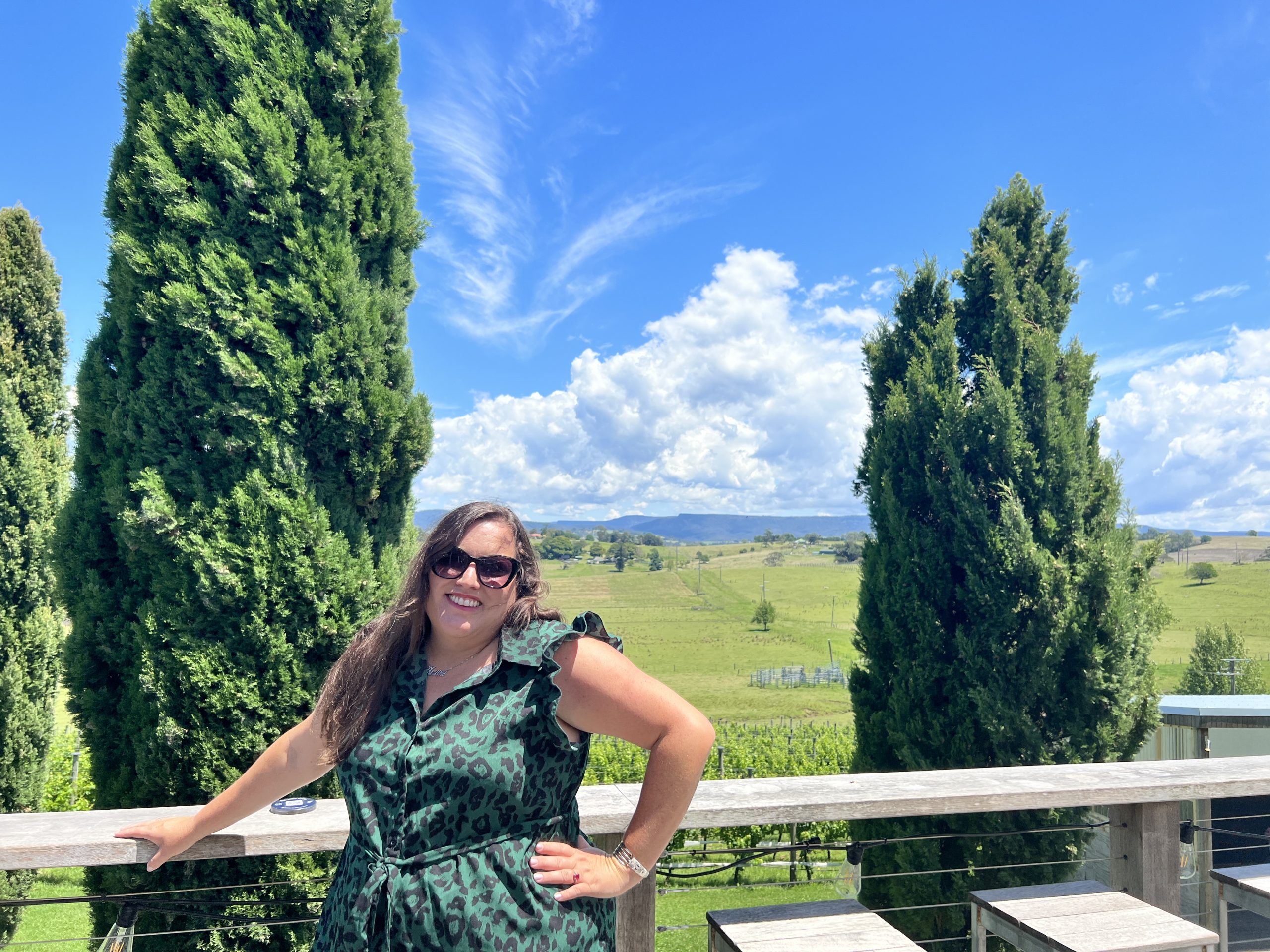 CENTRAL COAST ART SOCIETY
Before long we were back at the Gosford Regional Gallery, but this time as part of the show. The Artist had recently joined the Central Coast Art Society and entered a few pieces into their summer exhibition. We attended opening night where he received a Highly Commended prize! The Central Coast has a lot of creative people and groups and it was nice to start engaging with the art community.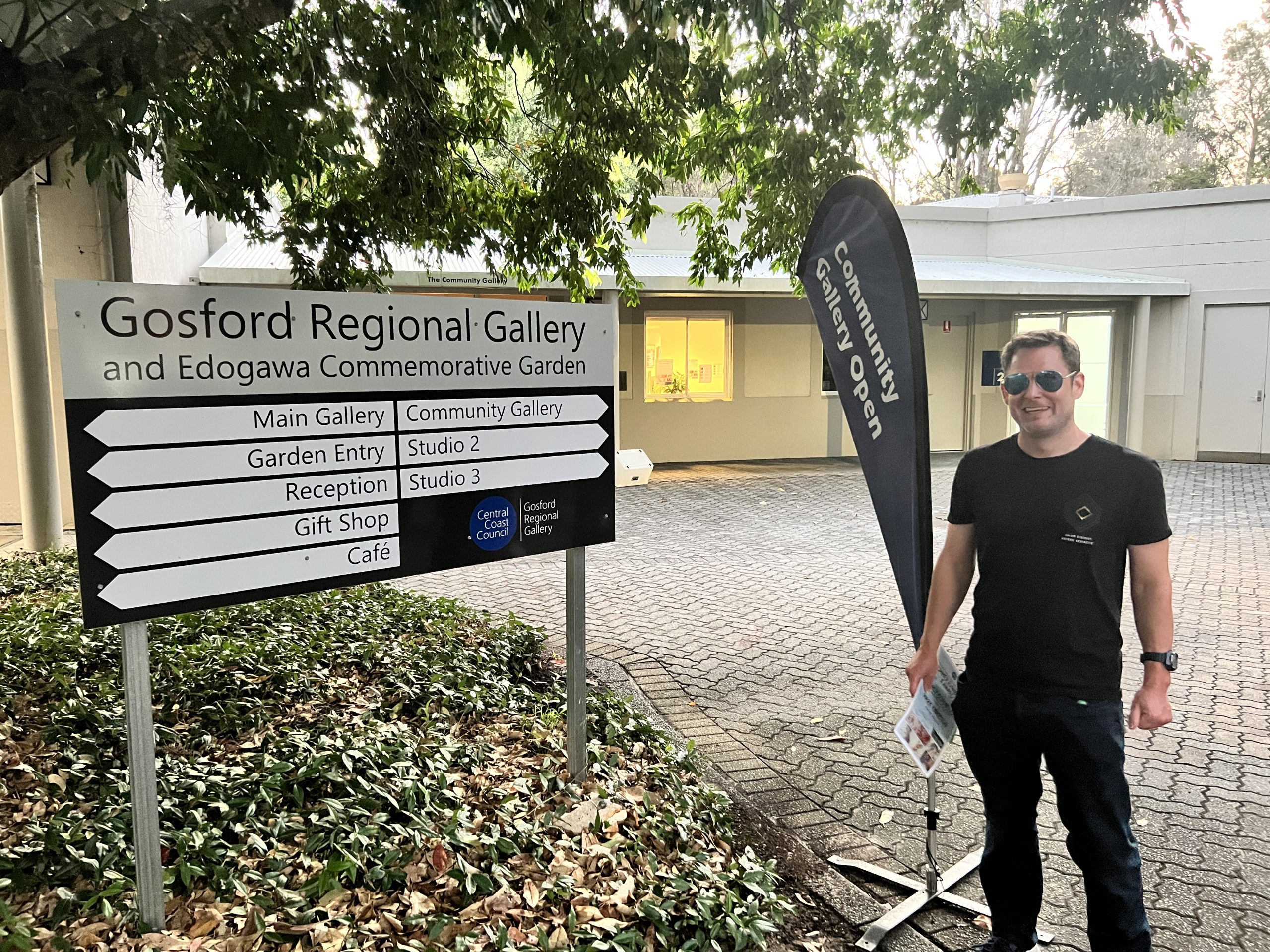 LOCAL LOOKOUTS
Does anyone else zoom in and around on Google Maps and see places that catch your eye? Then you think I'm going to drive there and explore… no? just me? Well that's how I found out about Wyrrabalong Lookout. You can drive to the end of the road in Forresters Beach then take a short walk up to the lookout, which gives views in 3 directions, including north-west over Tuggerah Lake. This lookout also marks the start (or end I suppose) of the Coast Track, a walking track leading you along the southern part of Wyrrabalong National Park.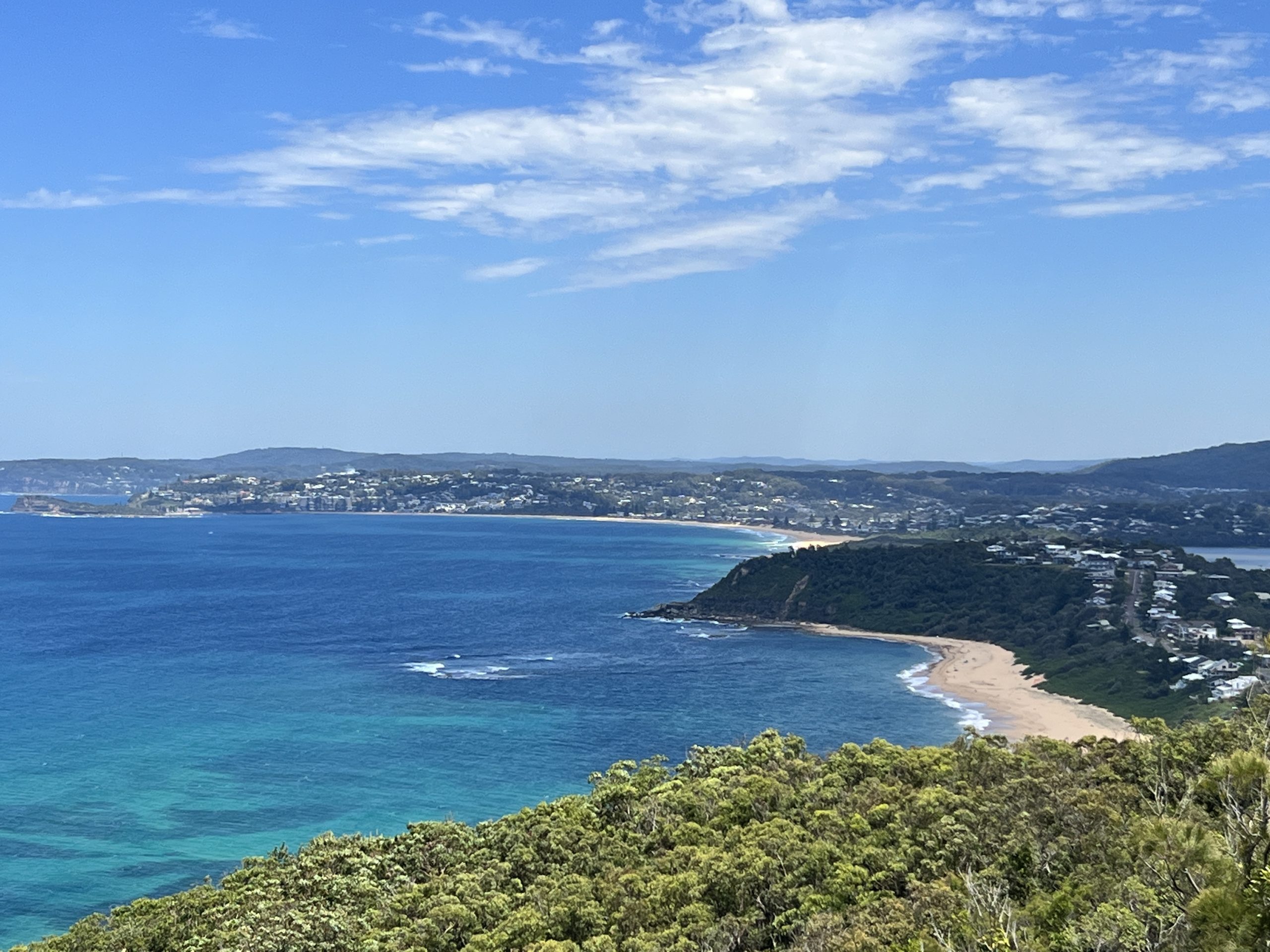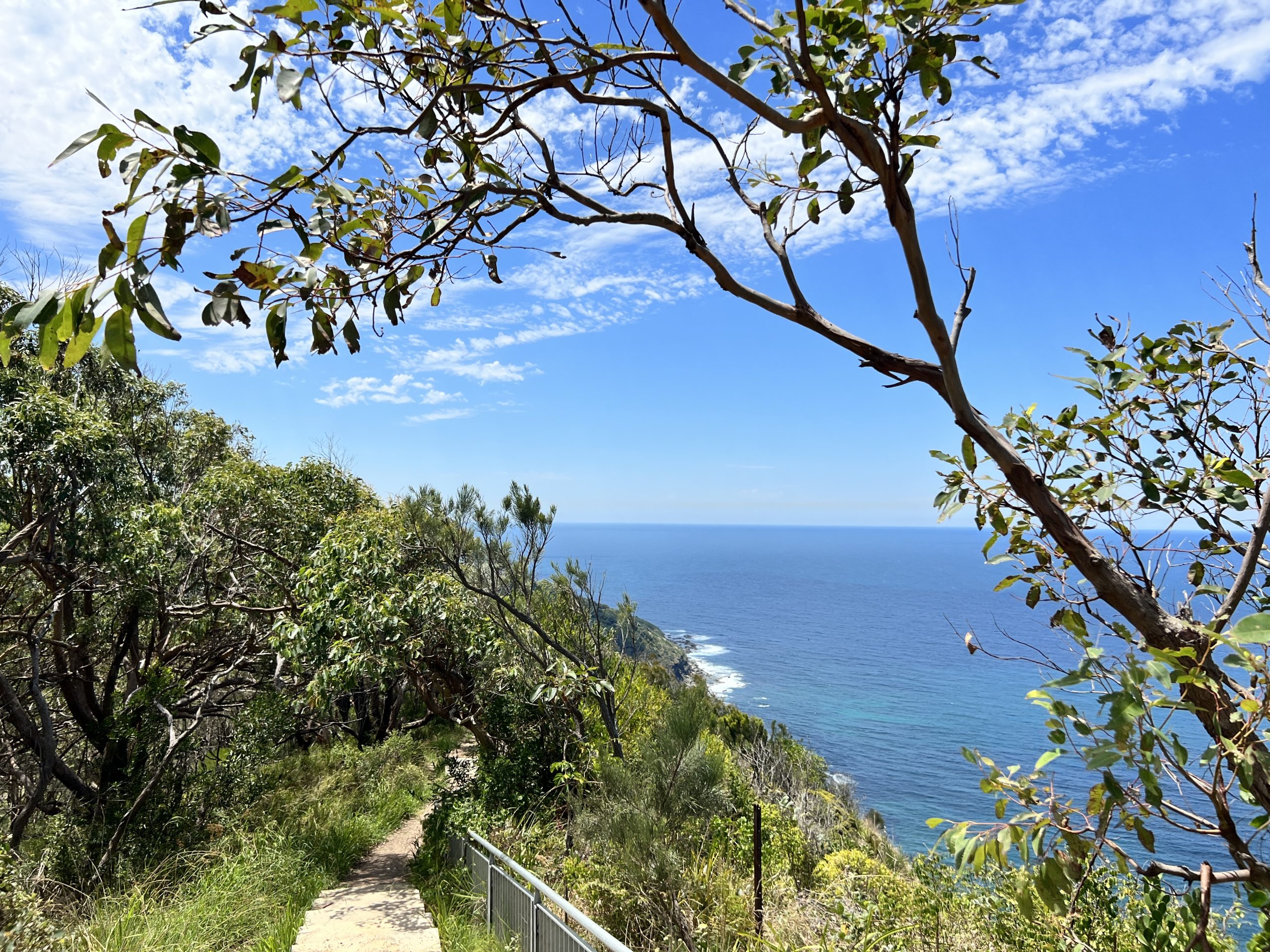 SPOON BAY
This is it. I've found it. Just like The Northern Beaches of Sydney, here on the Central Coast we are spoilt for choice when it comes to beaches. It makes one very fussy when it comes to finding the 'Perfect Spot'. Unlike The Artist who likes big waves for body surfing, I like small waves and flat beaches for floating. I was happy with Bateau Bay and Blue Lagoon at Shelley Beach, but my heart now belongs to Spoon Bay. Secluded and unknown (except by locals and the 3 American ladies I met who were floating with their pool noodles) this perfect little cove sits at the end of Wamberal Beach and around the corner from Forresters Beach. I walked down from the carpark and gasped, it really was perfect! I can't wait for next summer to visit again.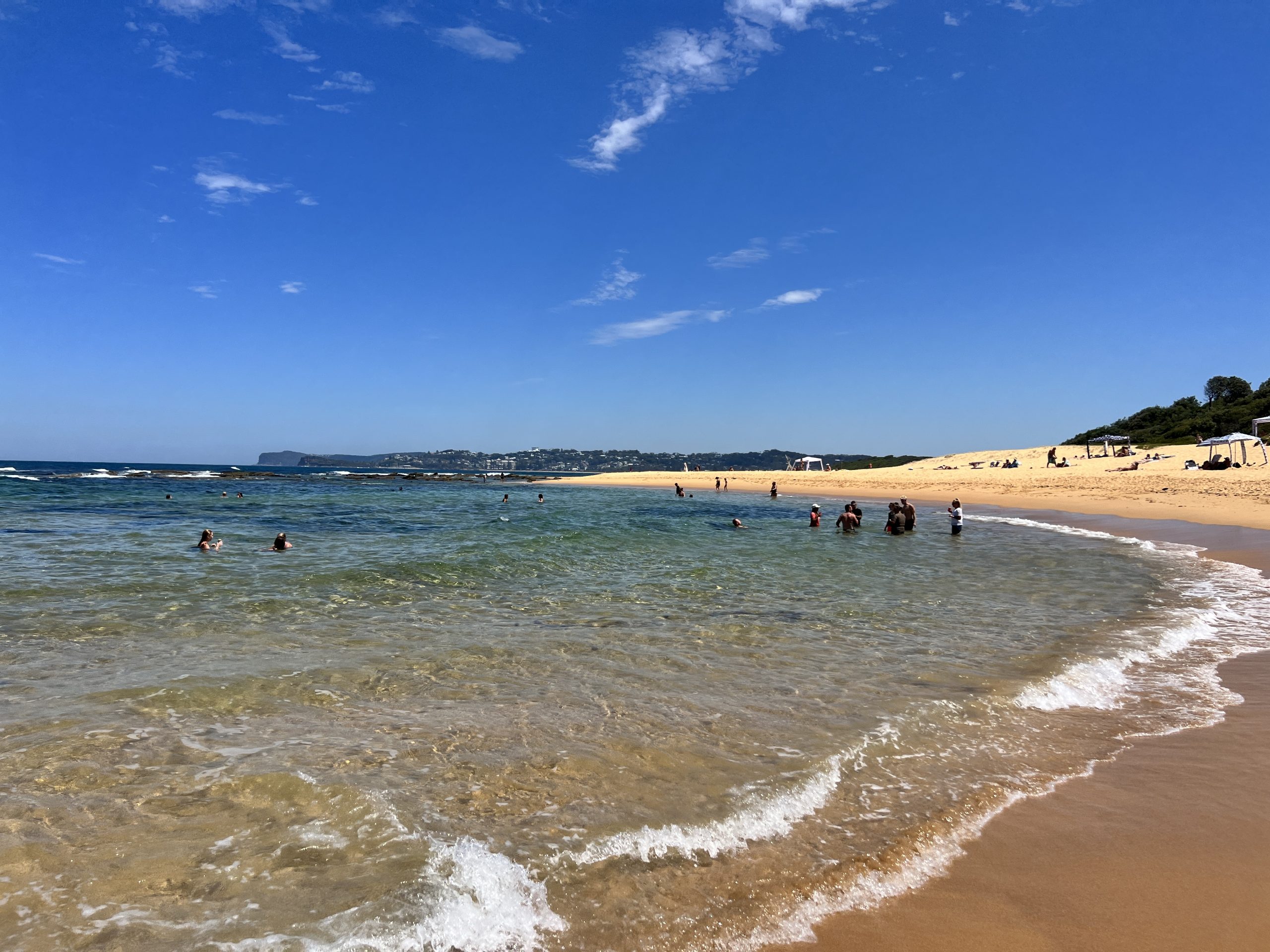 LONG JETTY MARKETS
I do like a good market! These foreshore monthly markets at Long Jetty are great. Not crowded, easy to park or walk too (a 4km walk from my house around the lake) and a mix of food, produce, plants and gifts. Even a few musicians set up. I wandered up and down the markets then grabbed some Gozleme to eat by the lake. Can't wait till I get an ebike to ride here every month!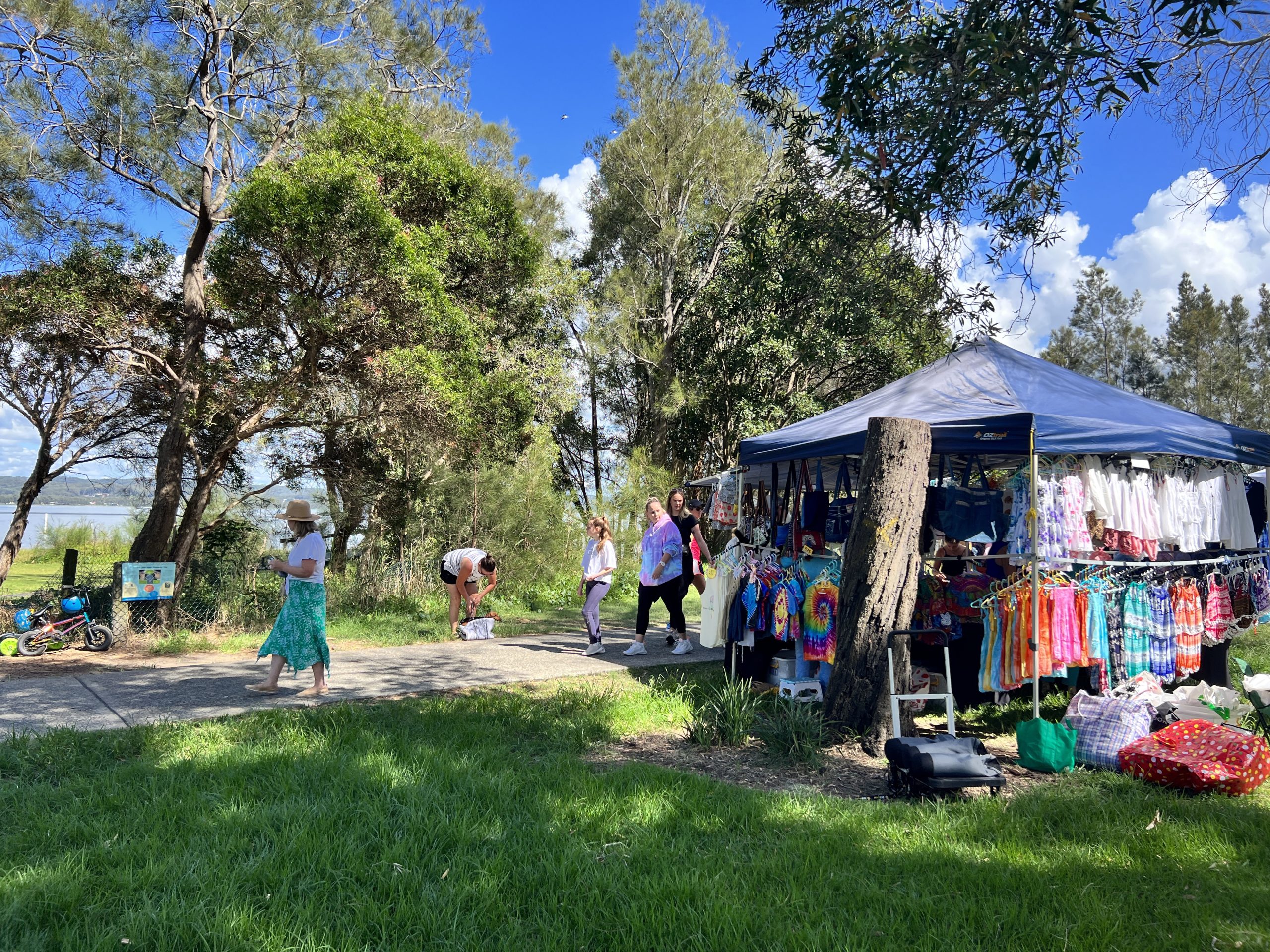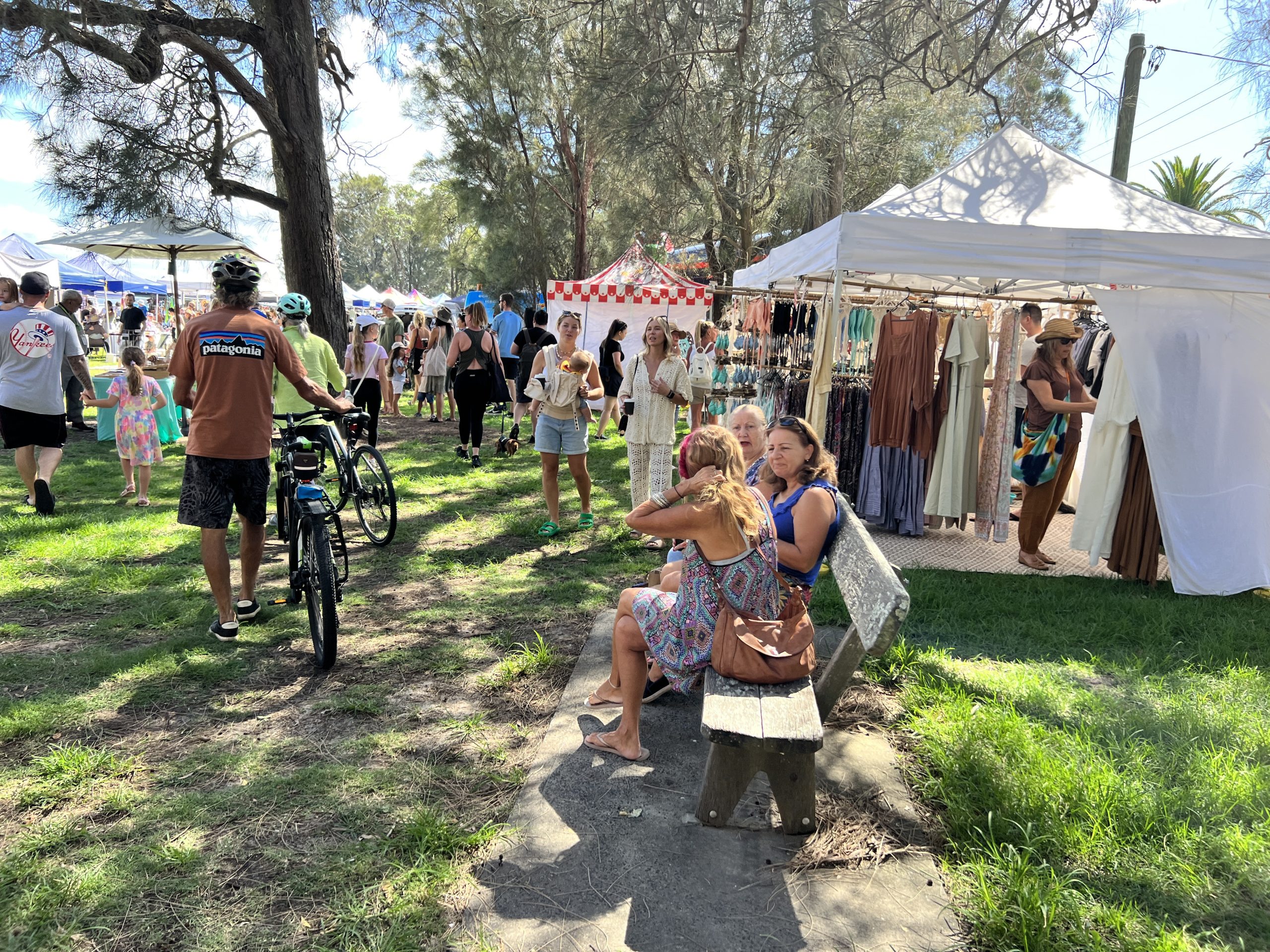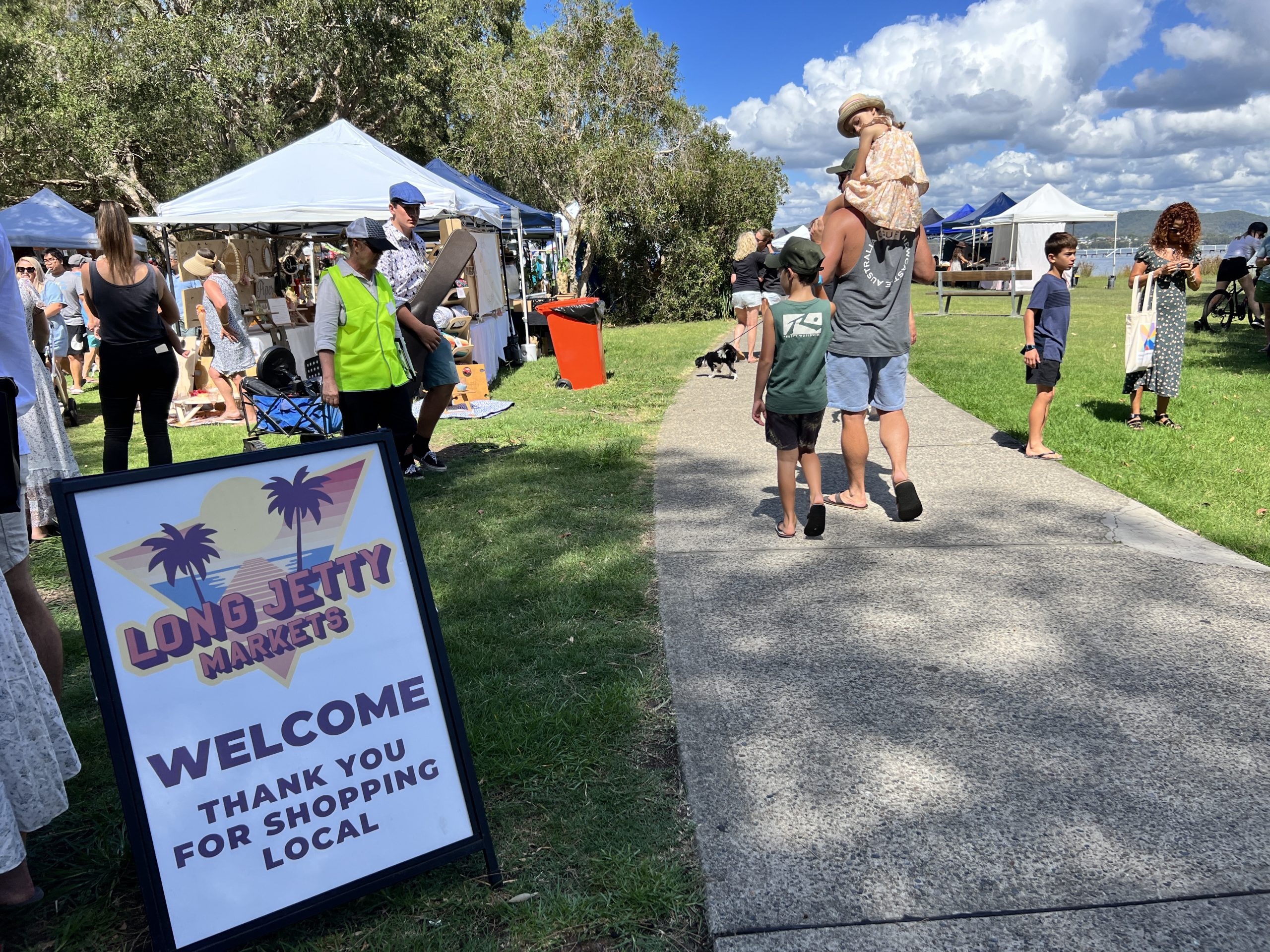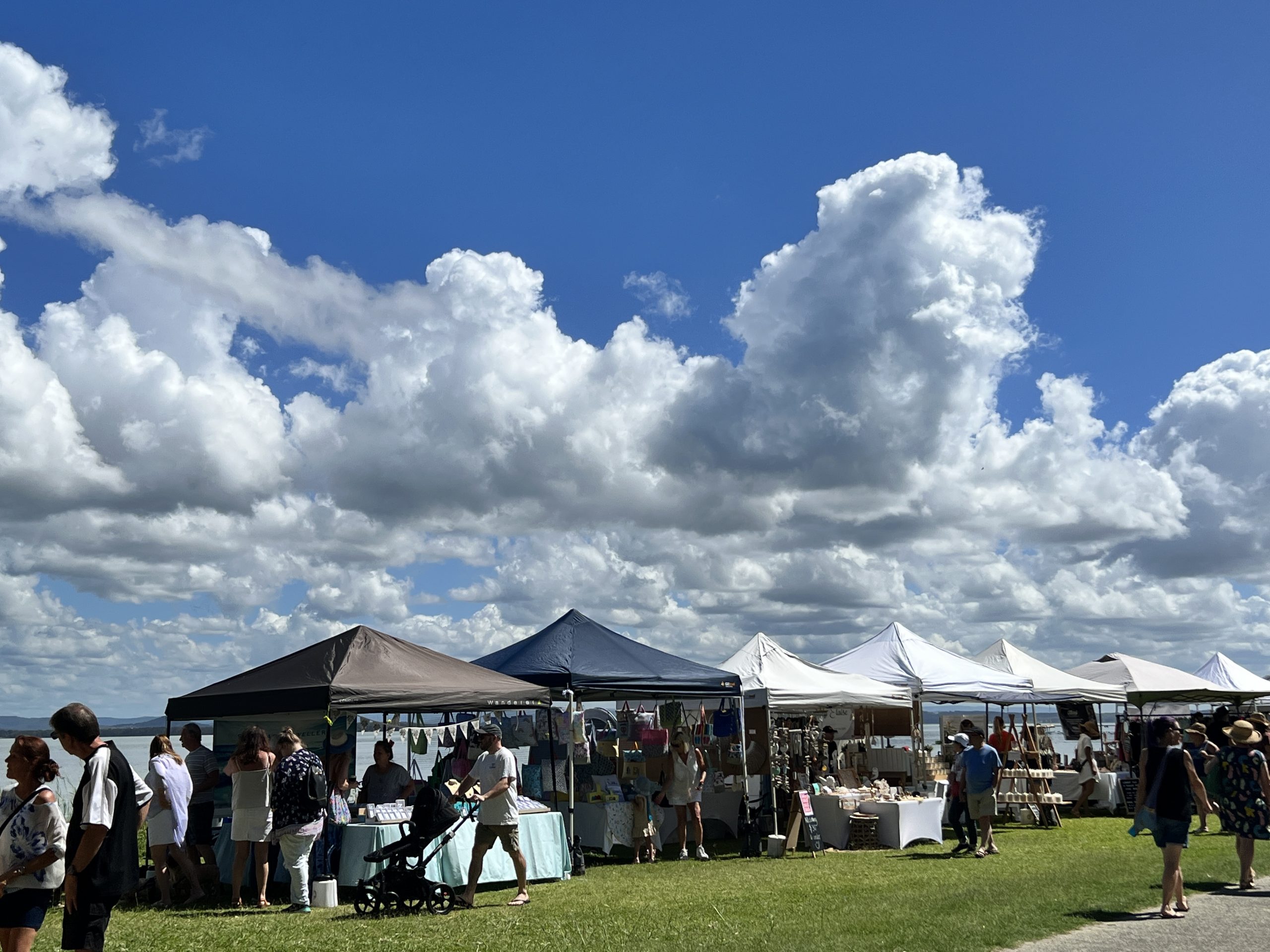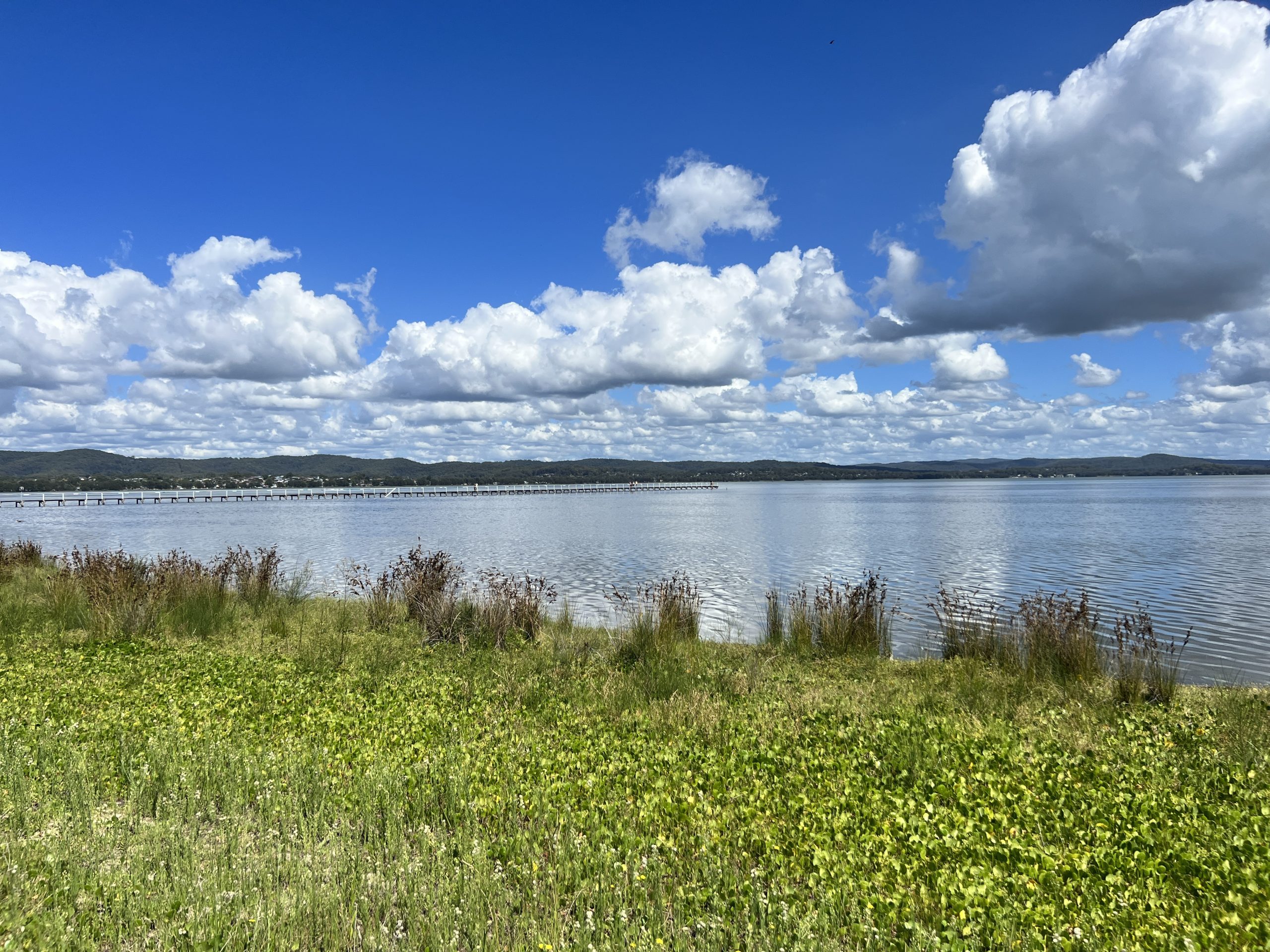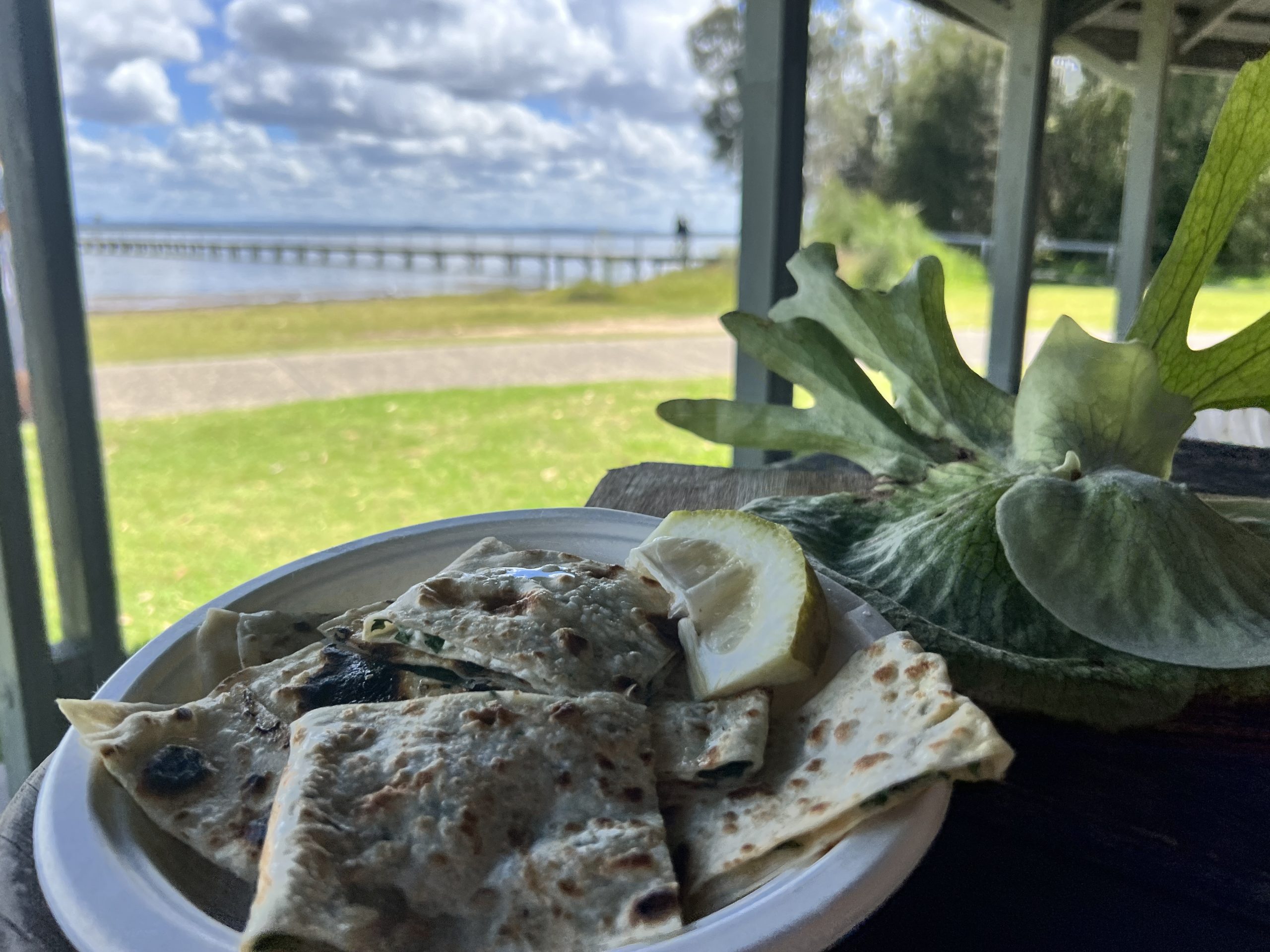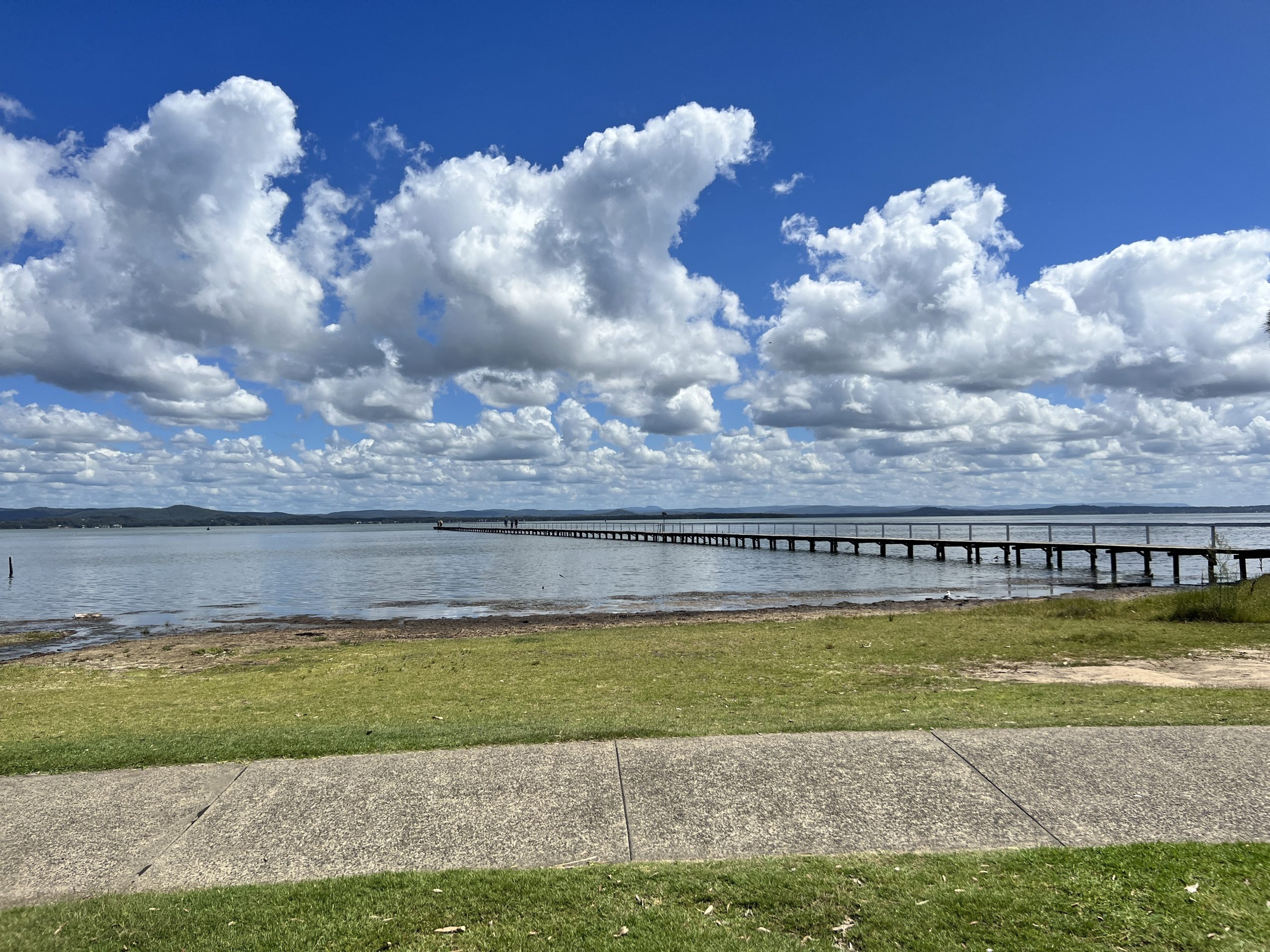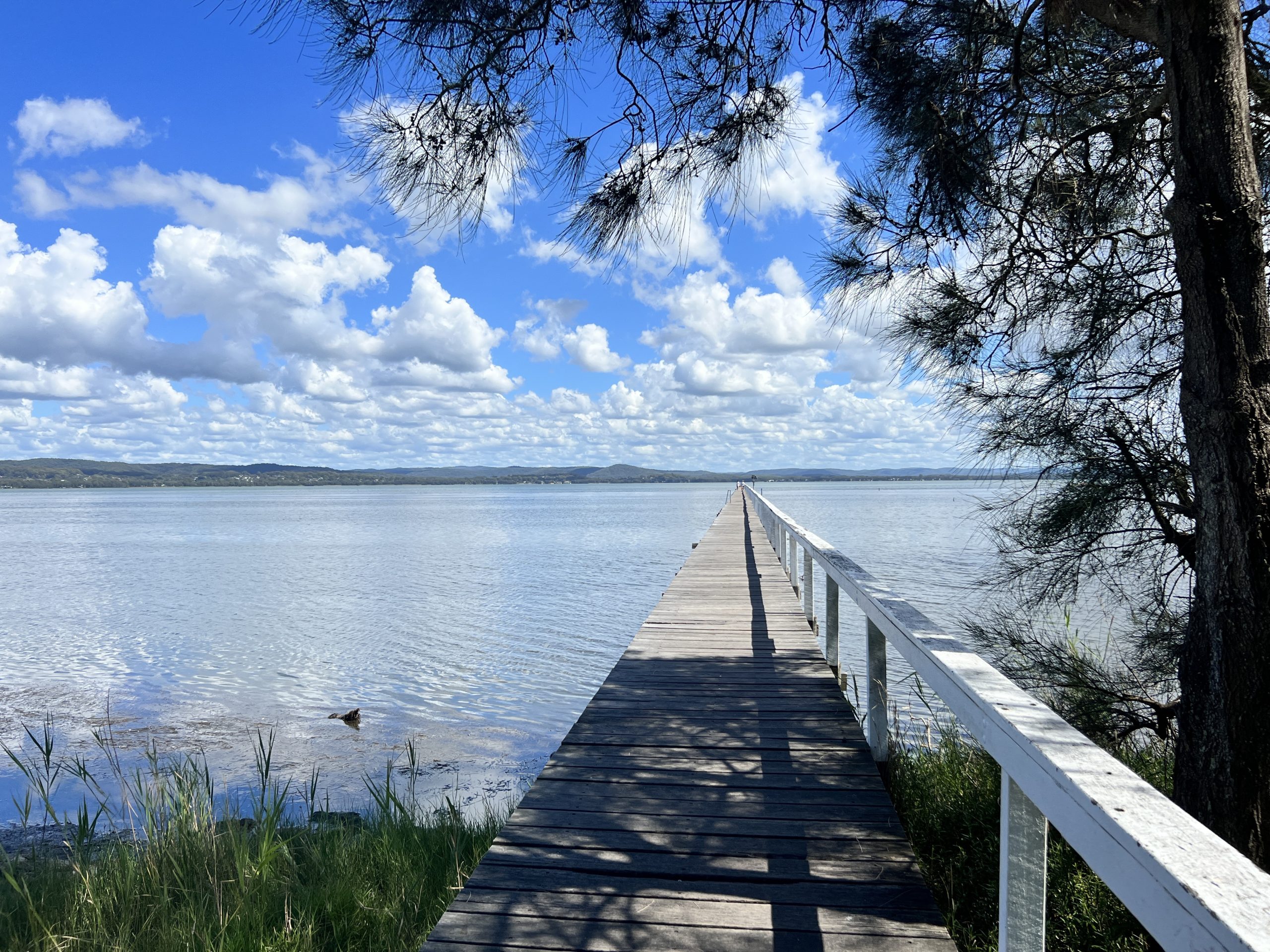 From the length of this recap, it would seem I really enjoyed my first summer living on the Central Coast! We are so happy with our relocation to another beachside community, after living on the Northern Beaches. Looking forward to cooler months and more exploring as 2023 gets under way.
Autumn also features an overseas holiday, back to Asia and the heat! Stay tuned for the next recap.
---
---