Photo Of The Week … Ubud
From the gazillion people who had visited Bali before me, the message was clear – it's mandatory to visit Ubud. A lot of people also recommended staying in Ubud too. We didn't have time to stay there and our rushed day trip didn't allow us to see that much.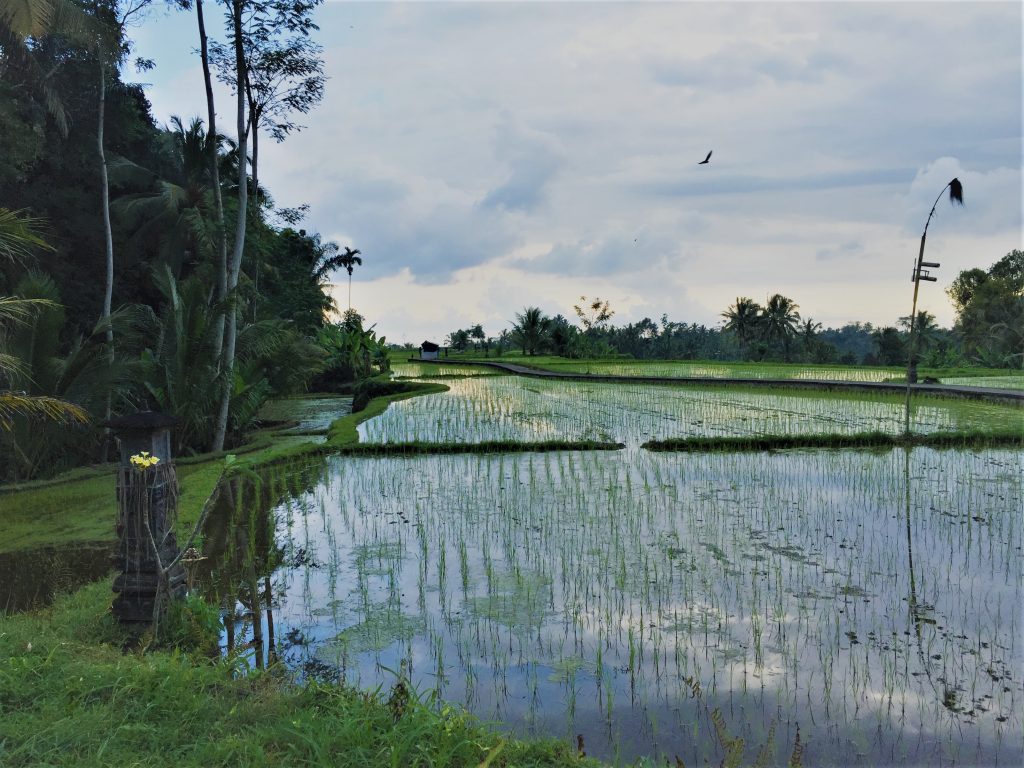 The atmosphere seemed chilled out, plenty of shopping, good food, yoga studios for days (thanks to the popular book 'Eat, Pray, Love' – personally I hated this book), and sites to explore like the monkey forest and the rice terraces.
Our driver wound up the steep, narrow roads to the rice terraces, convincing us that he knew the back way and was sure to get us a personalised view of the rice terraces. You gotta love the plethora of Indonesian drivers, but take anything they say lightly 🙂
Well we certainly didn't have the views to ourselves, it felt more like the stock standard spot, but still, it was a lovely view. On the way back down, as the afternoon sun was fading we got our driver to pull over (he was so over us asking him to stop for photo opportunities!) and we captured the rice field seen in the image above.
Did Ubud live up to my expectations? Yes and no. But I do feel I'd have to spend longer there to really experience the Ubud of everyone's hype.
---
---