Photo of the week … Hilo
After lusting after Hawaii for months… (who me? FOMO?) we visited Big Island last Autumn. We stayed in Pahoa near Hilo and were given this hot tip for a location where you will more than likely see and swim with sea turtles. The beach above, Carlsmith Beach is on the coast road out of Hilo. You pass the ocean quite a lot on this road and you could drive past this place and just think, that's a nice looking park and then keep on going.
The water literally comes up to the side of the road.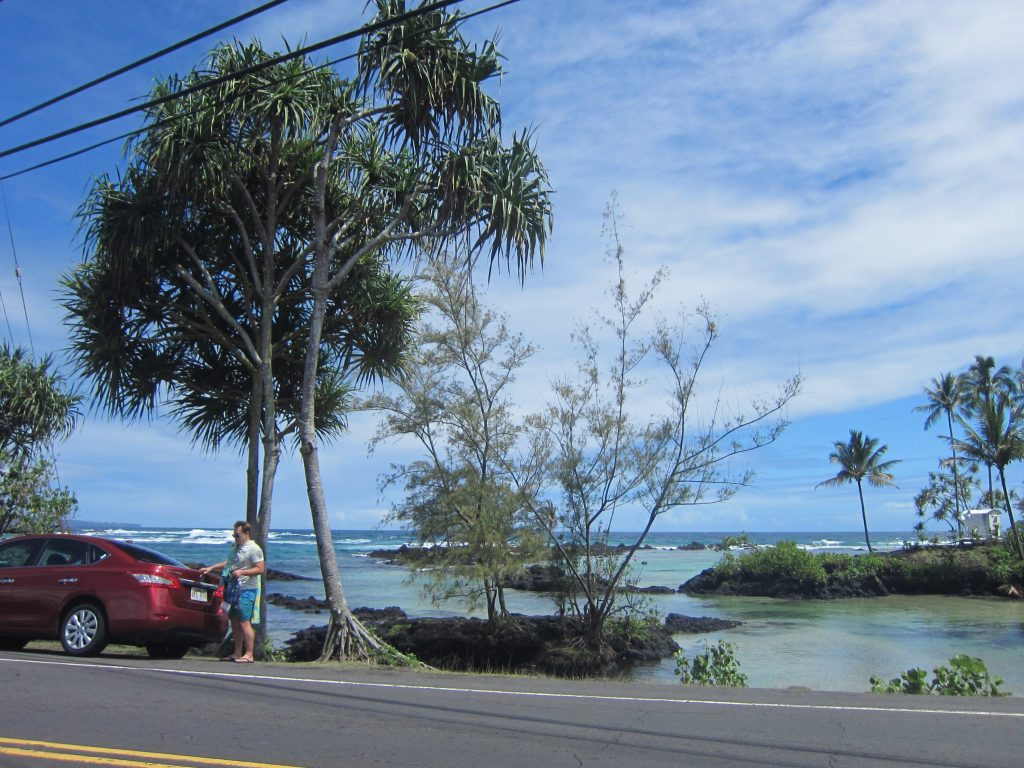 Parking our hire car literally on the side of the road, and on the side of the water.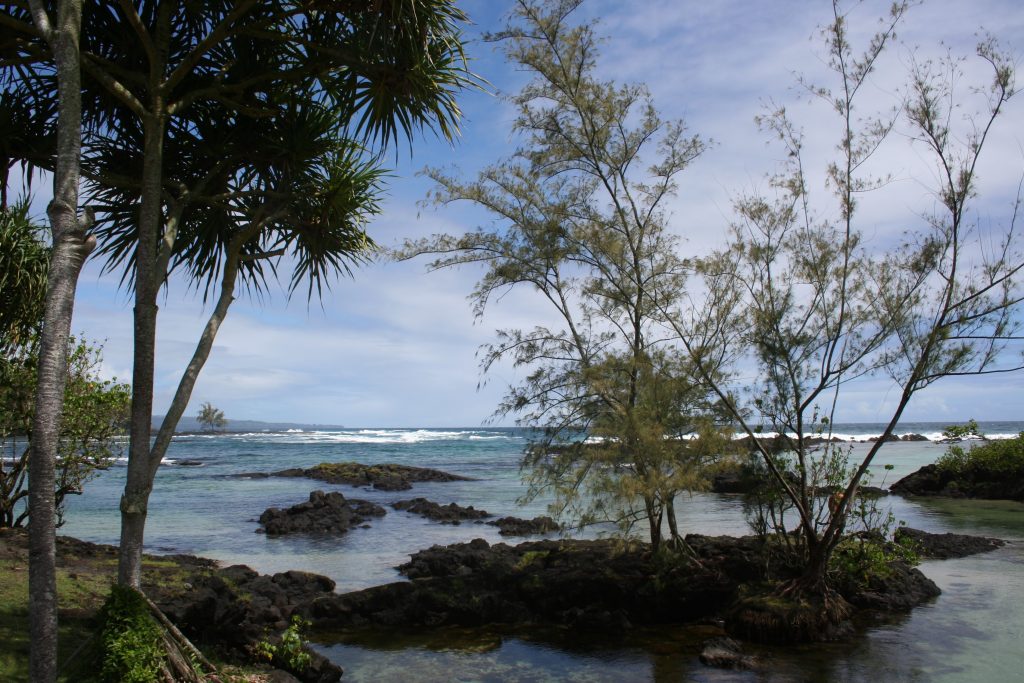 If you take the time to stop and explore you can access the shallow bay from a ladder and hopefully the friendliest sea turtles will come and say hi. A local lady told us the 2 turtles that we swam with were called Scuba and Aloha, and they visit most days. It was so wonderful seeing them up close! You're apparently not to go too close to them, but they are hard to avoid when they swim right up to you when you're standing in 1m deep water.
Say aloha to Aloha the turtle!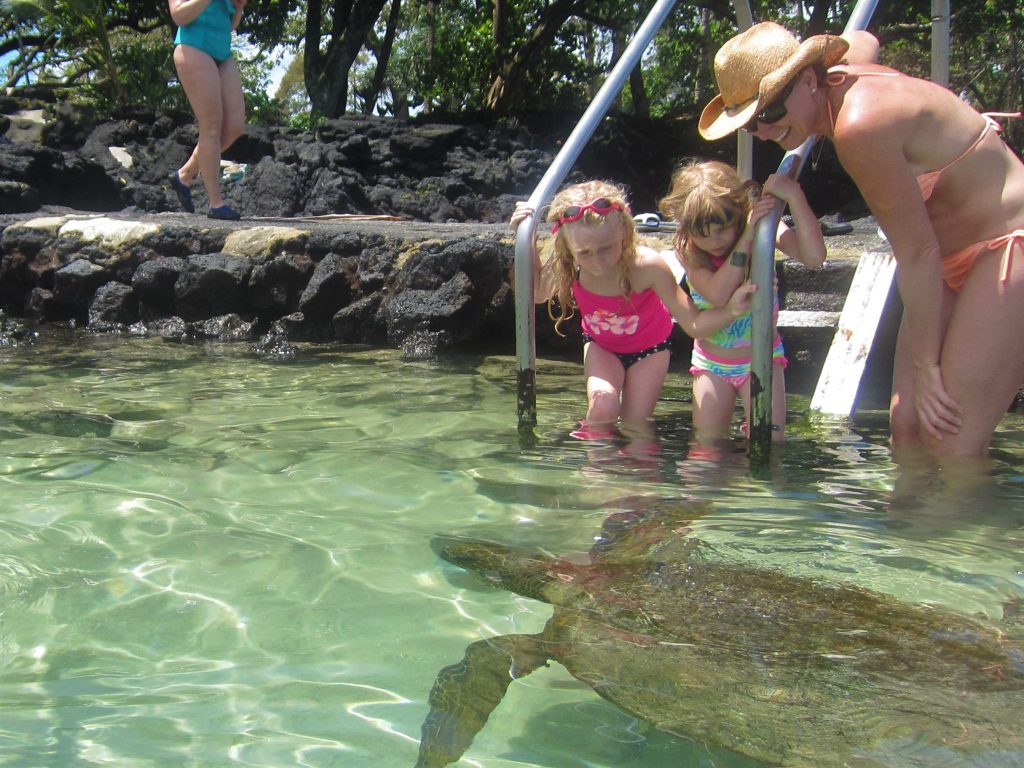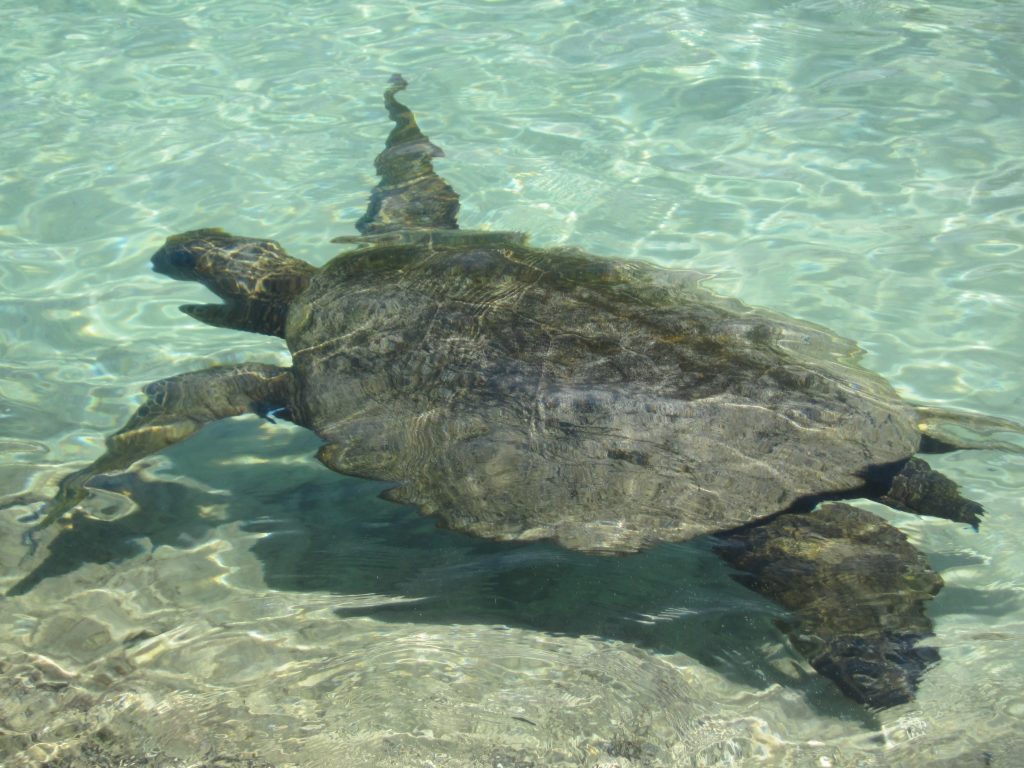 What a fantastic start to our Hawaiian adventure, and the first of many animal encounters!
---
---