Monthly Recap – October 2018
A recap of my adventures in the month of October
October was a busy month, albeit a bit wet in Sydney! With two weeks of holiday and a long weekend, there were some great days and nights to be had.
Read on for my monthly recap.
TULIP TIME IN BOWRAL
The long weekend fell on the first days of October and I started two weeks school holidays. With these fantastic factors, I decided to head down the coast for a few days.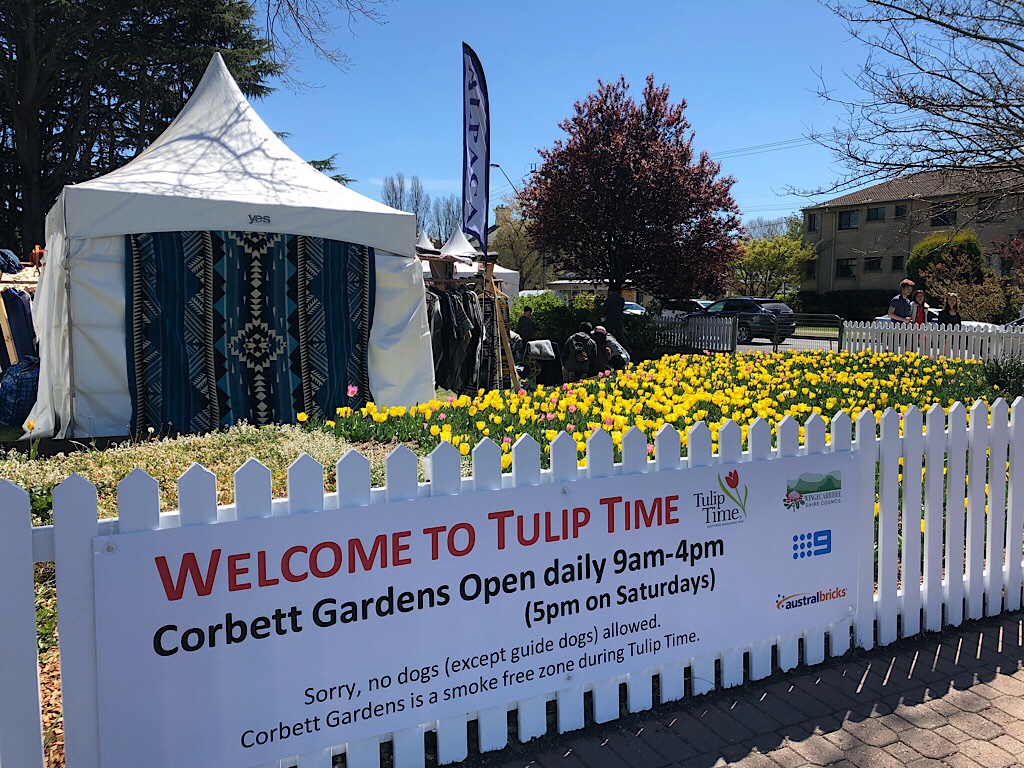 On the way I decided to visit Tulip Time, the annual Tulip festival in the Southern Highlands town of Bowral. Visiting on the long weekend was a bad idea, the little park was full of people, there was a cover charge to get in and the queues and the parking went all the way down the side streets. After fighting for a spot and walking for ages, I decided against paying the money to fight the crowds and left. I knew I would be driving back in 3 days time.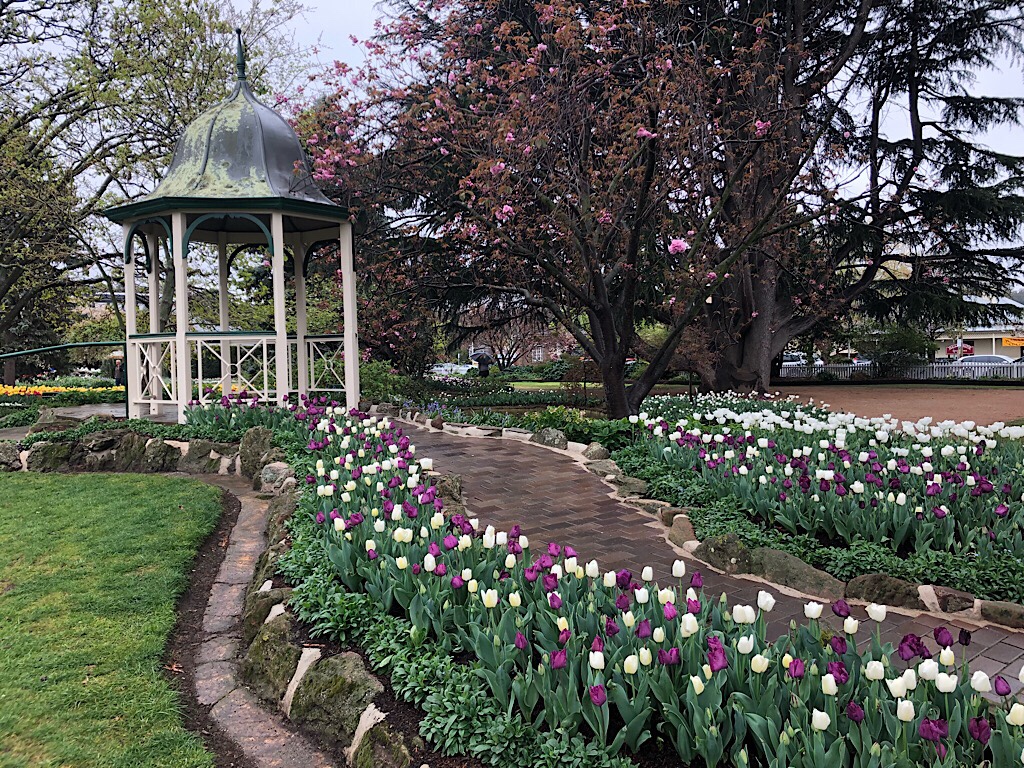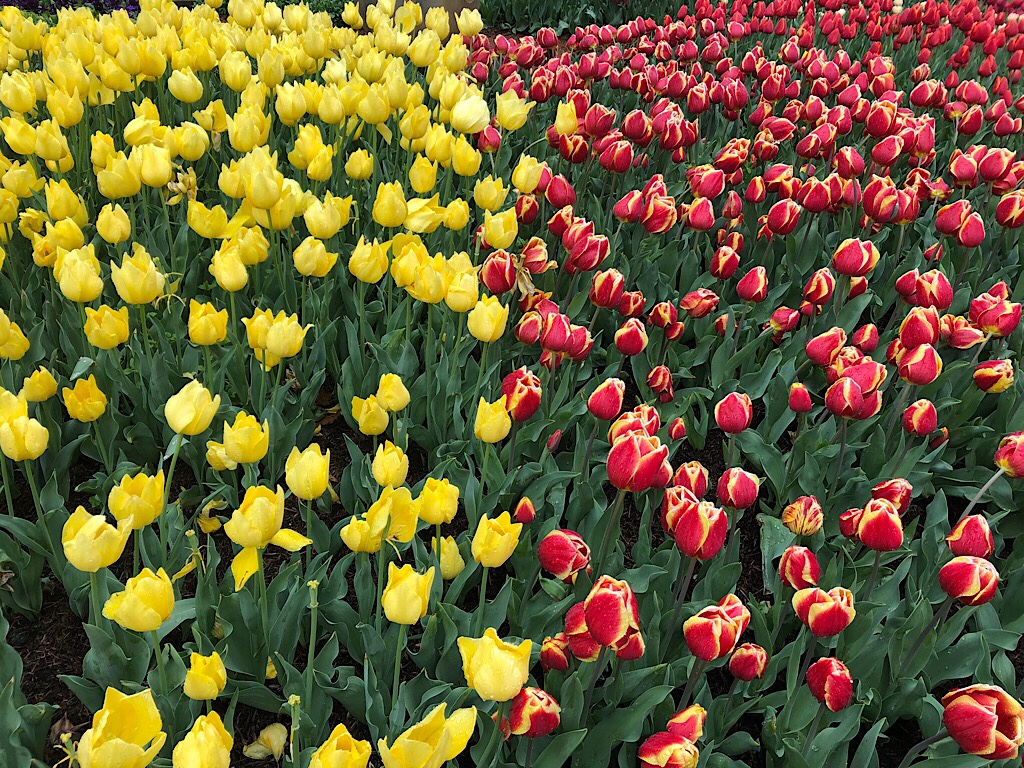 The best thing was that on the way back Tulip Time was officially over, but the flowers were all still in bloom. No cover charge now and as you can see from the photo below, I pretty much had the park to myself. I didn't have any stalls to visit, but I was more interested in seeing the gardens and this way I didn't have to fight the crowds from Sydney and the tourist buses.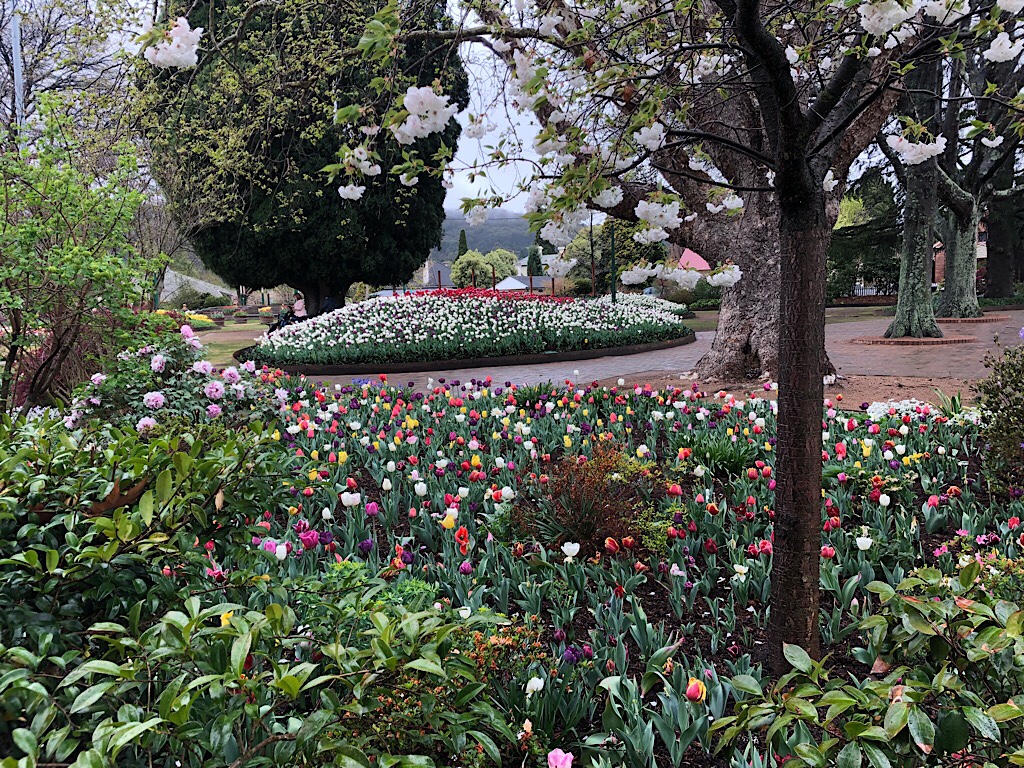 KANGAROO VALLEY ART SHOW AND LUNCH
My next stop on my trip South was lunch in Kangaroo Valley and to check out the annual exhibition of the Kangaroo Valley Art Prize. Kangaroo Valley is such a pretty route to drive and is only about 90 minutes from Sydney, so it's also a great day trip.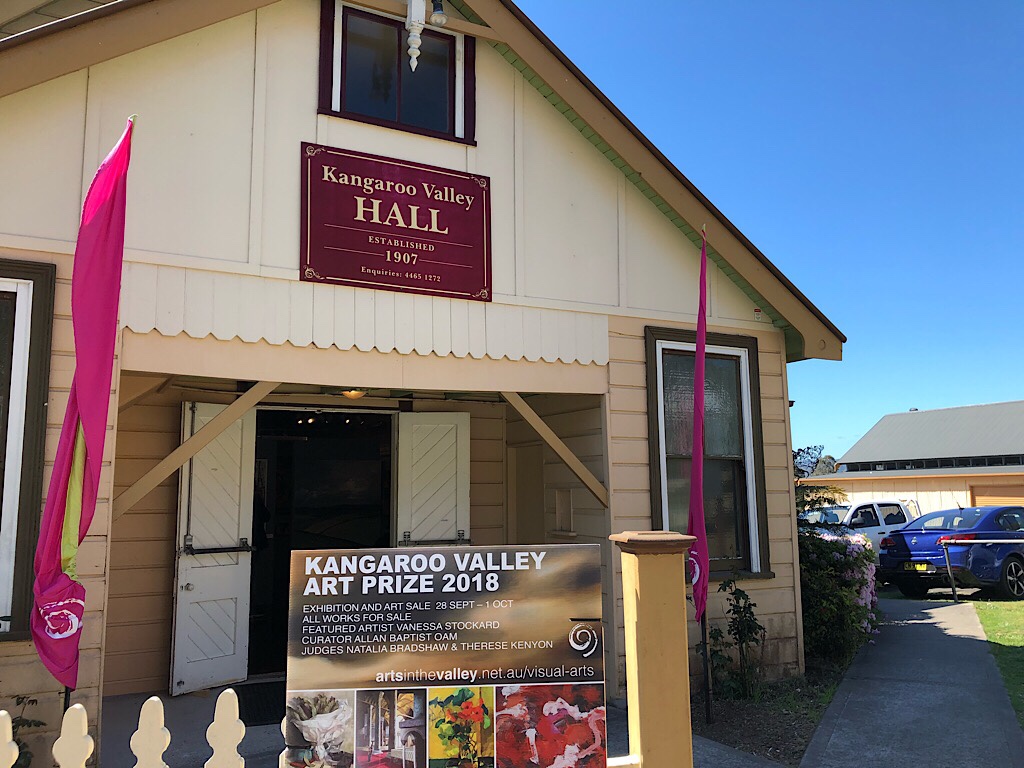 The art show was lovely, with many different styles and even a local artist visiting who was talking about his pieces. After the gallery I wandered up and down the pretty main street past the cottages covered in Wisteria and the small shops and cafes.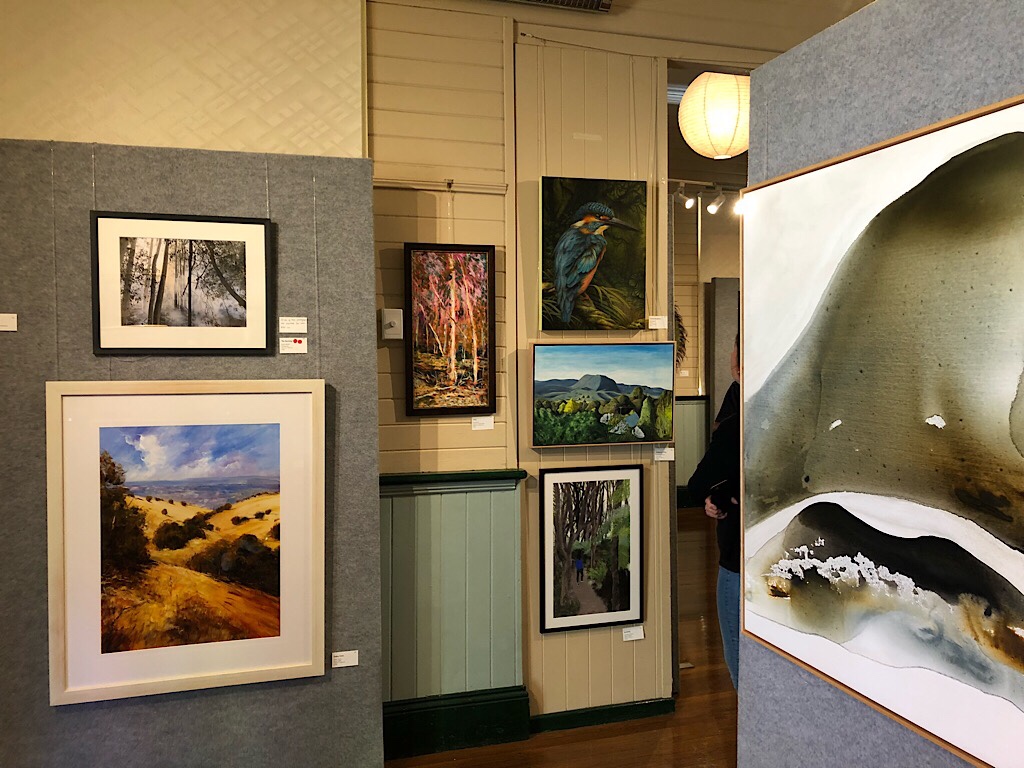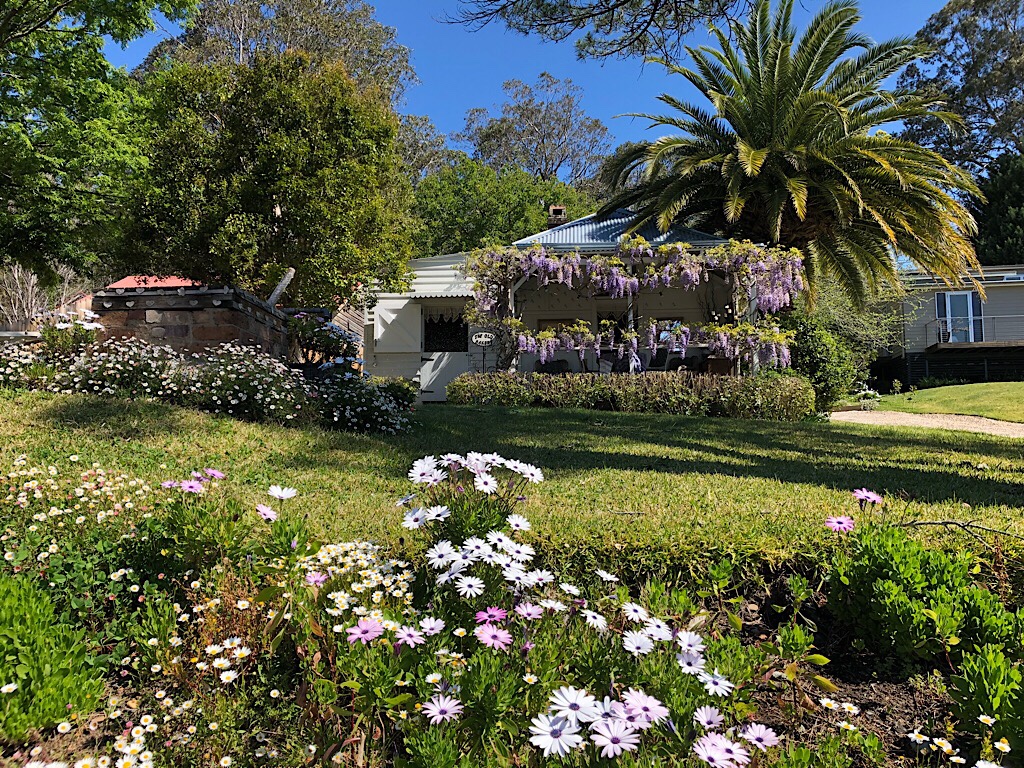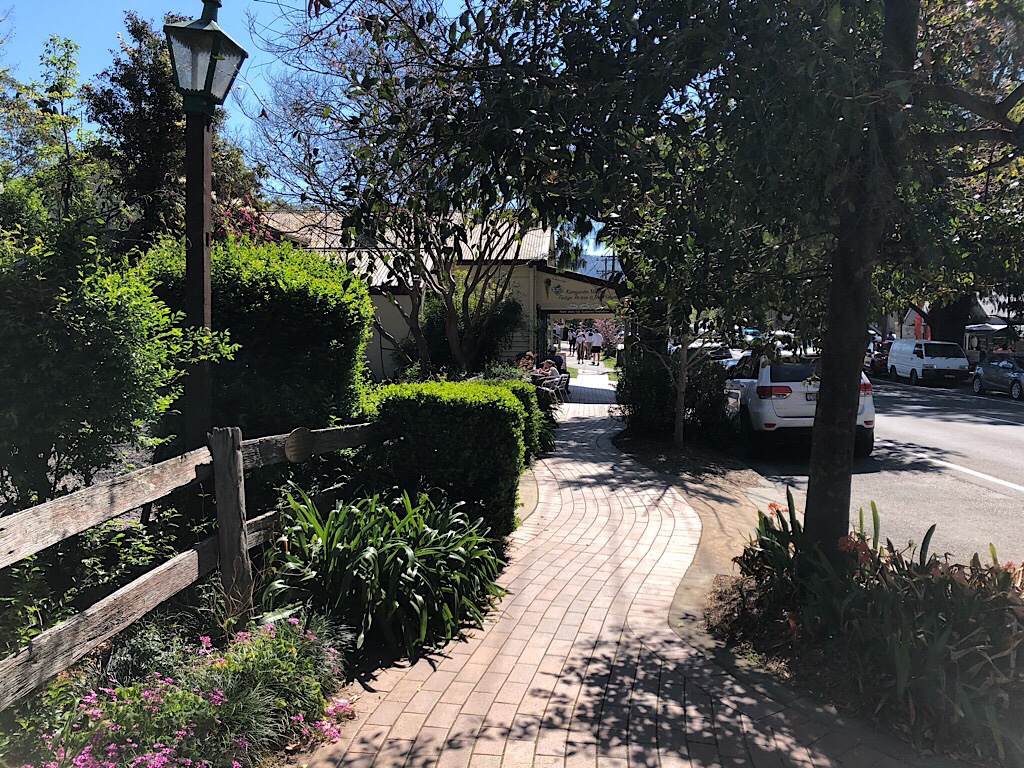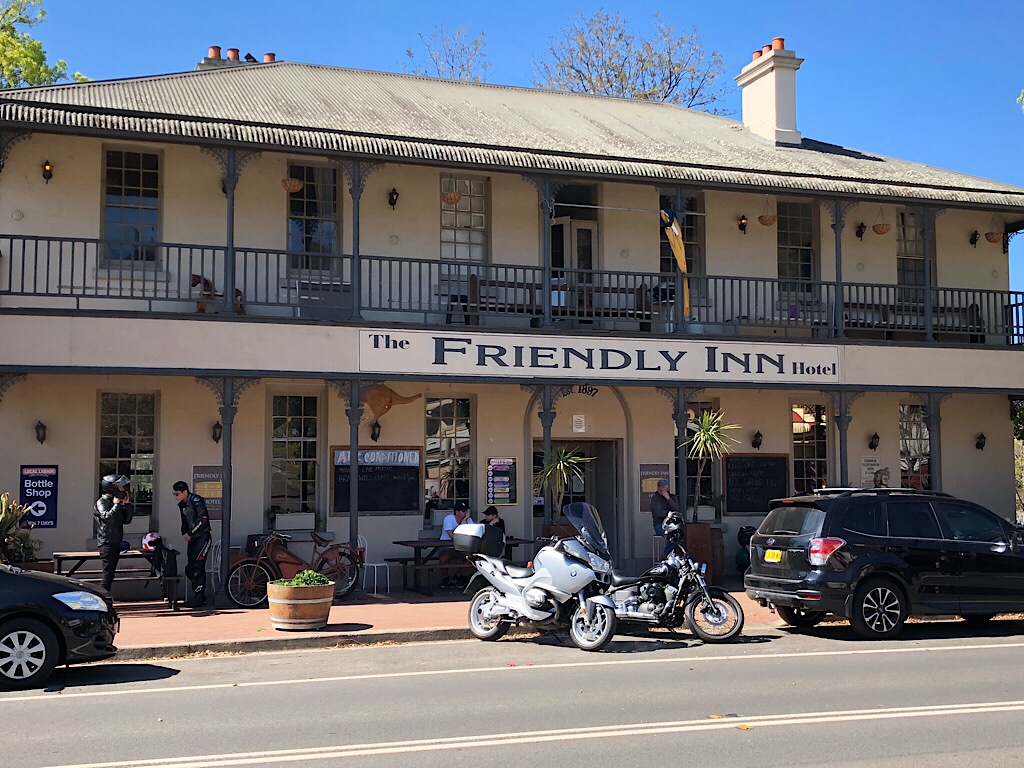 As I was keen to get back on the road I opted for a takeaway pie or sausage roll rather than a cafe meal. The bakery I chose across from the Pub had the most amazing looking pie and sausage rolls that I couldn't choose between them! So I got both and decided to eat half of each. I had a lamb with mint pie and a sauage and bacon sausage roll. Drool, and so suitable for an Aussie road trip!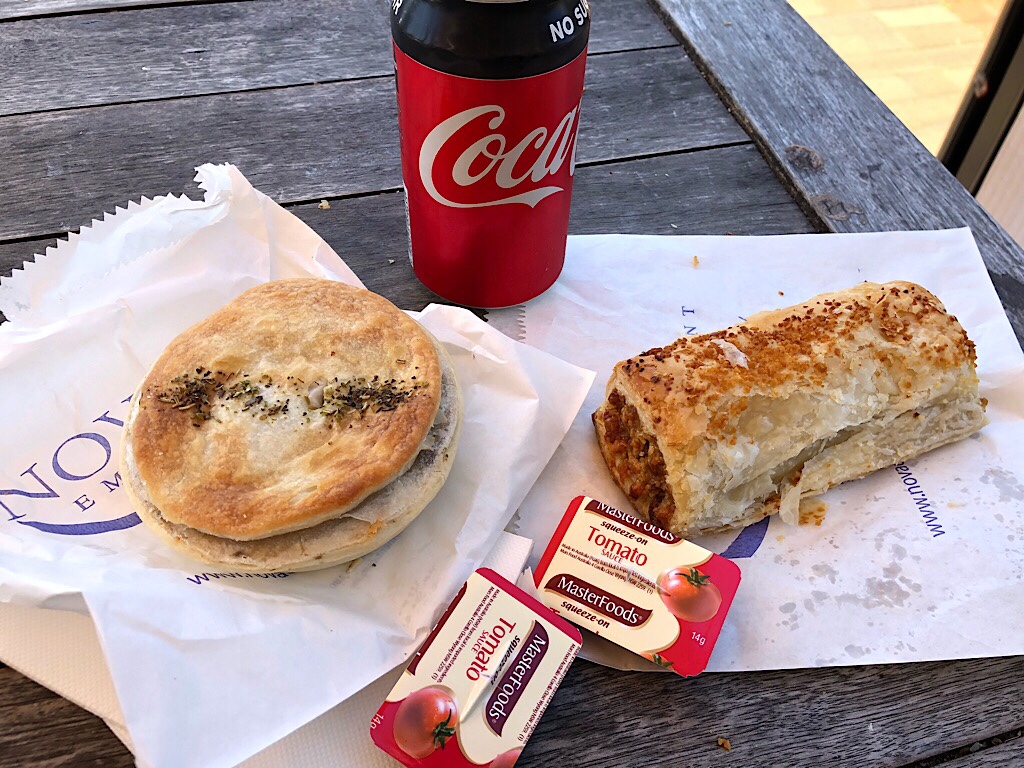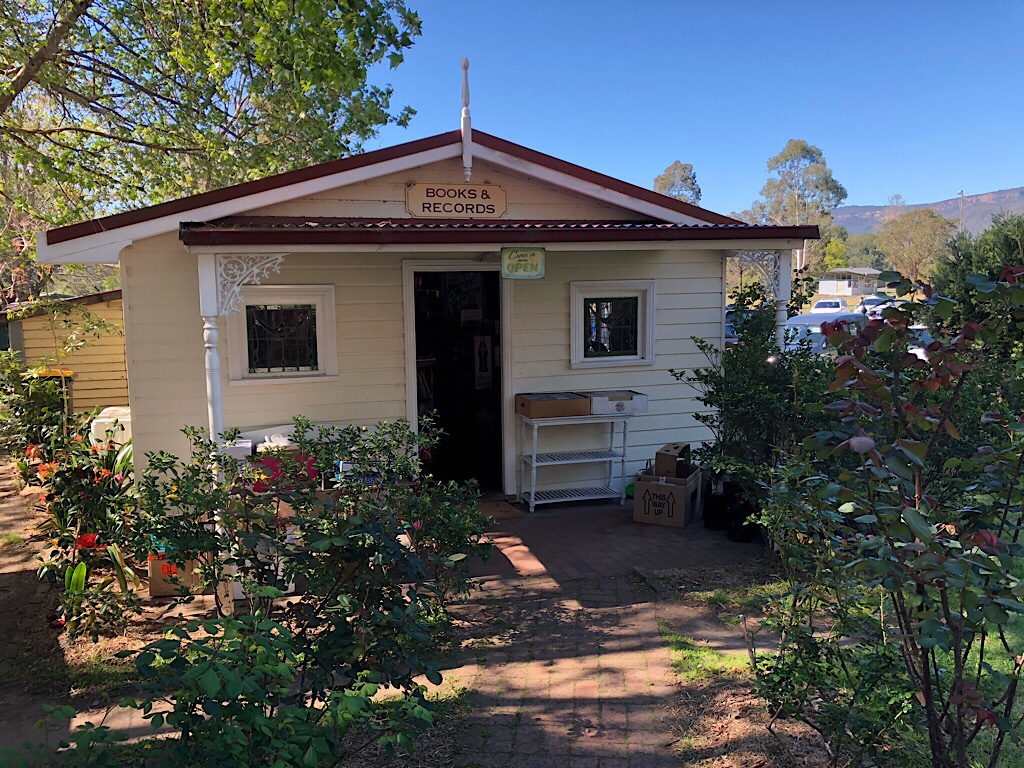 After lunch I rolled back to the car (I only ate half… well sort of) and went past this gorgeous old antique book and record shop. Stepping inside was like stepping back in time! I didn't have a need to buy anything but it was nice to browse.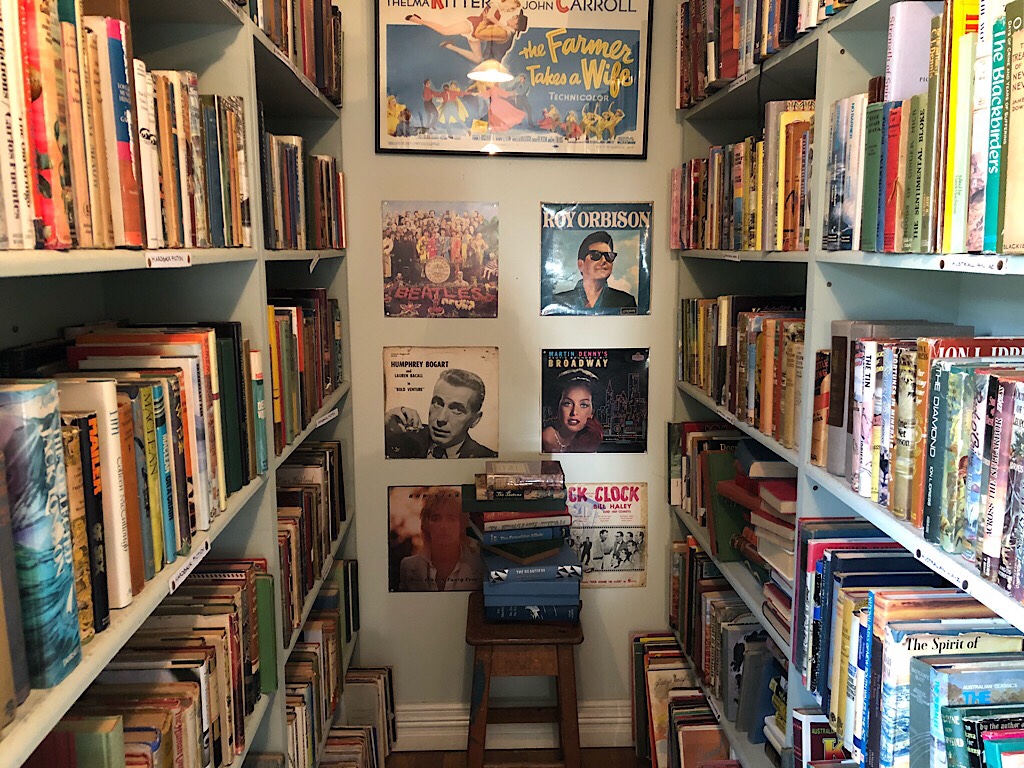 SOUTH COAST GEMS
Further down the coast I stopped at three more places that I wanted to check out. Just out of Nowra there is a look out over the Shoalhaven River. It is 40 or so metres up and gives lovely sweeping views north and northeast of the township of Nowra.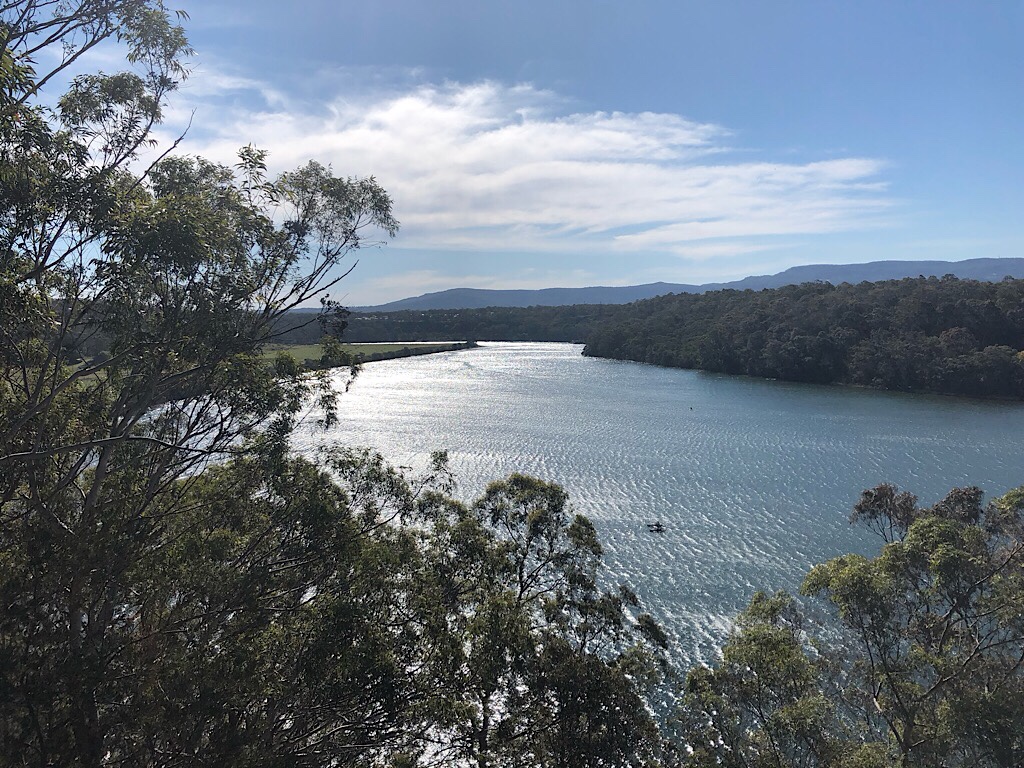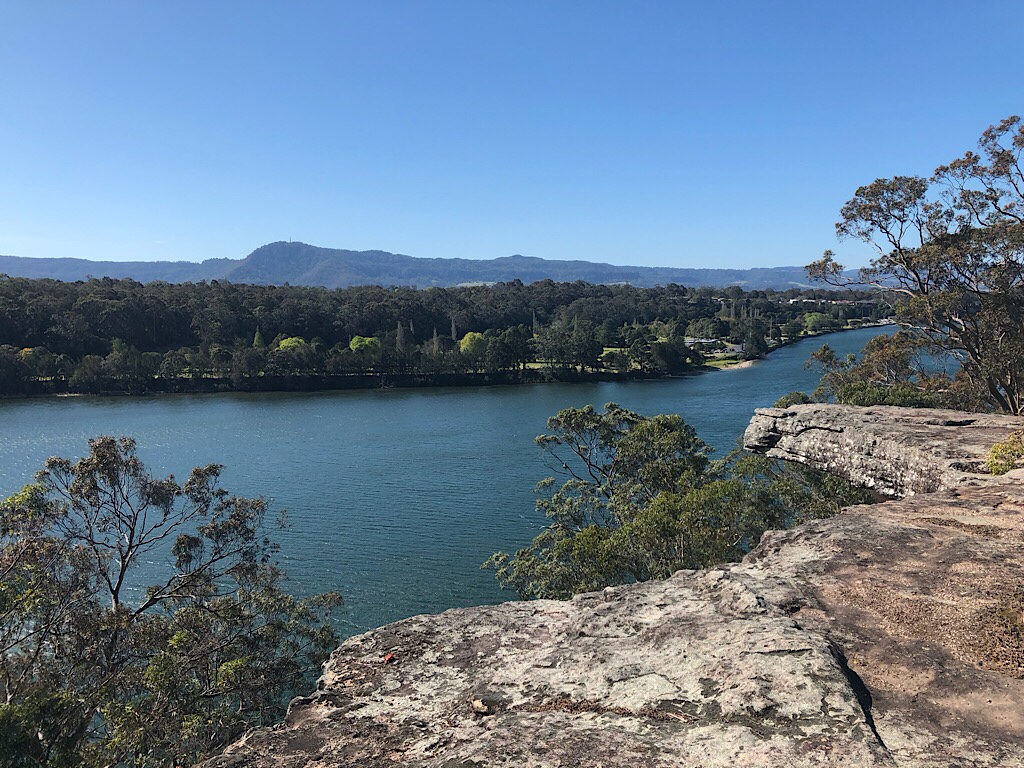 The lookout is known as Hanging Rock, and its an easy drive to get there, up next to the Nowra Showground.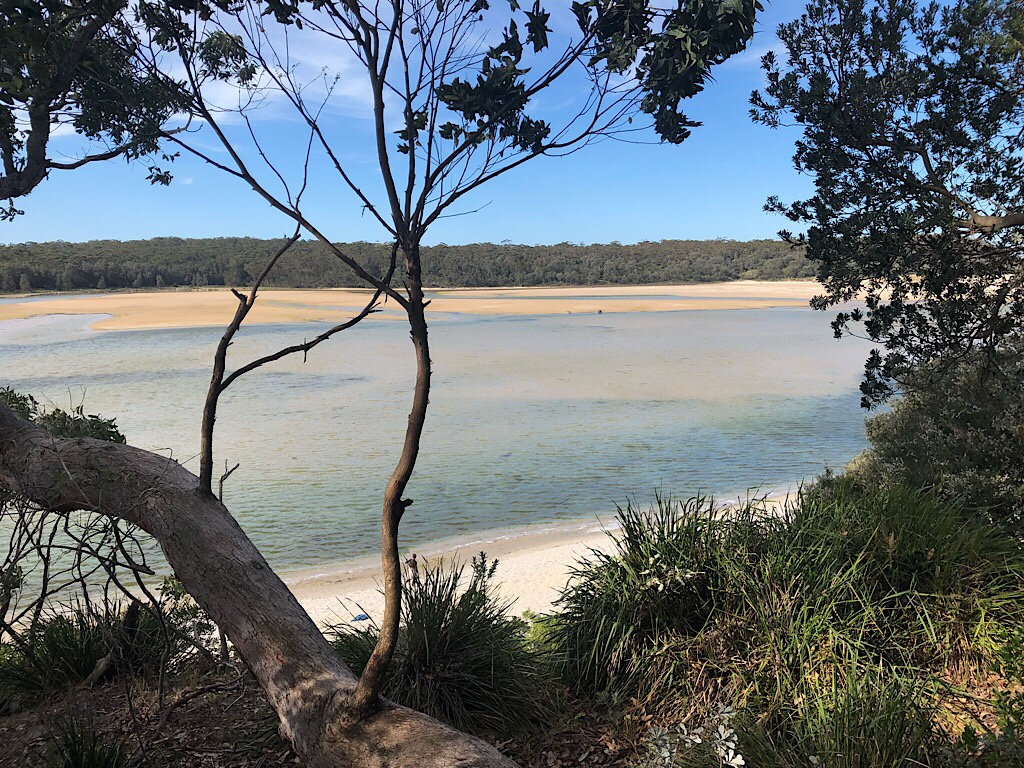 The next stop was a drive down to Lake Conjola and to the very end of the caravan park to see the estuary where the lake meets the sea.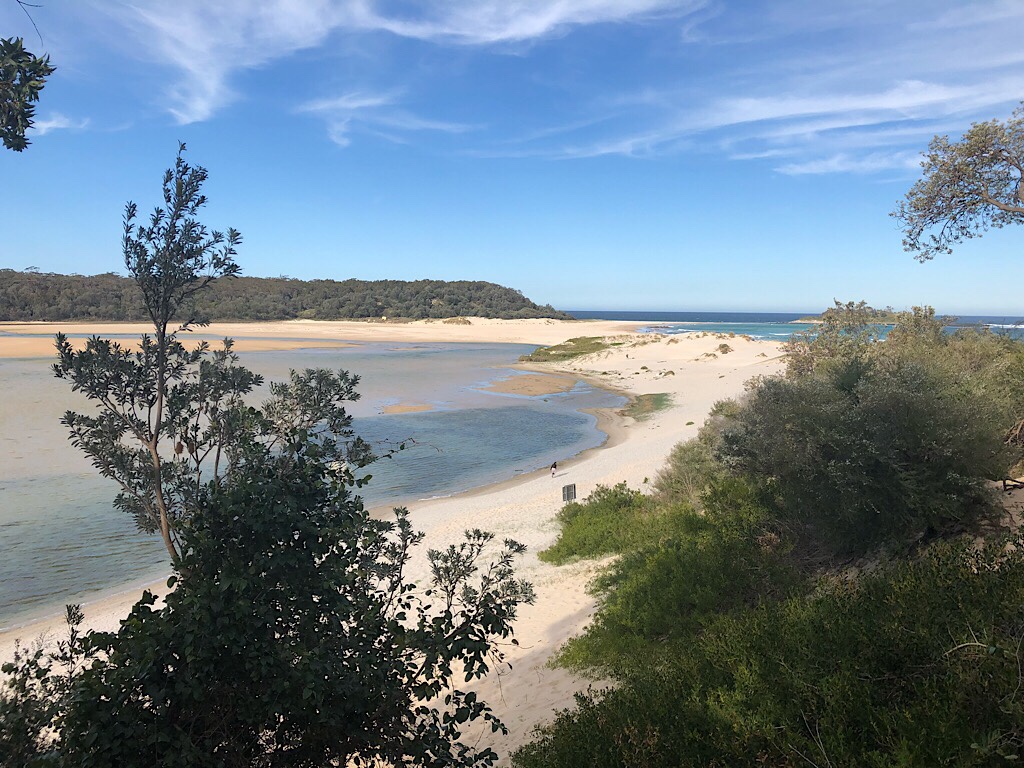 There isn't much at Lake Conjola besides a general store and the caravan park. I just kept heading east until I found a carpark right at the end, next to a boardwalk over the headland, giving views of the lake, coast, Green Island and then around to the south to see the beach and the next lake mouth, Narrawallee Inlet. I think it would be nice to come back here and do some walks.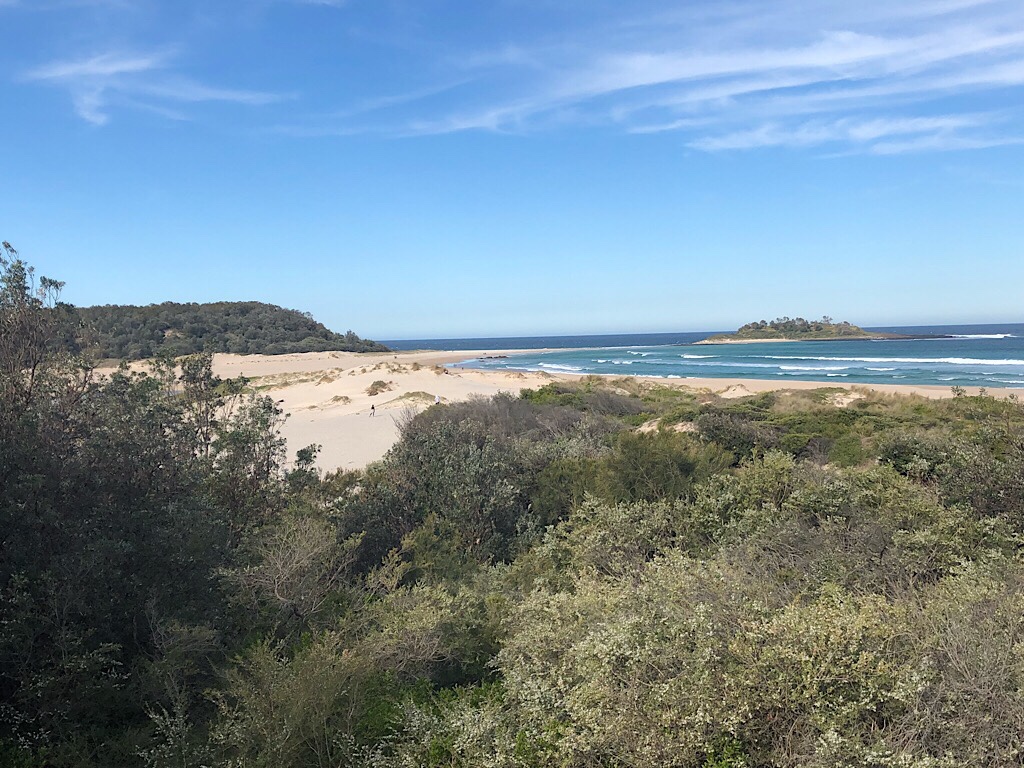 Once I arrived in the historic town of Milton I made a quick stop at The heritage fig tree in Mick Ryan Park. This huge tree, believed to be about 190 years old is just so lovely to walk under, as the branches sit so low and wide.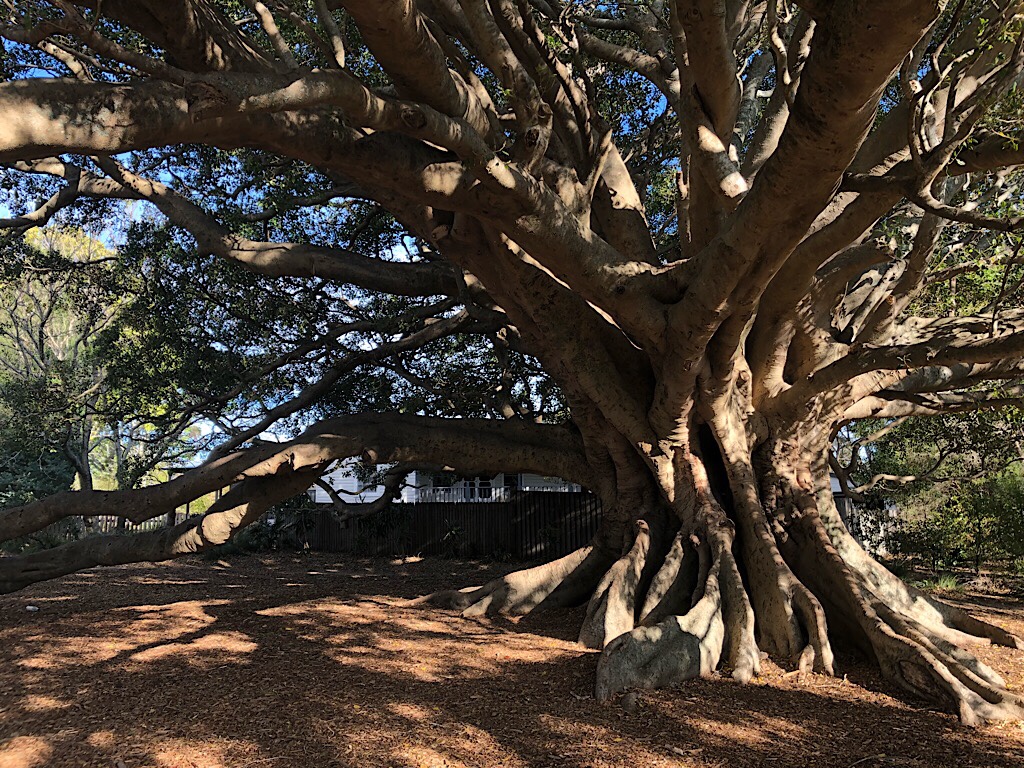 My brother got married at Mollymook Golf Club and the bridal party came here for photographs. So unique!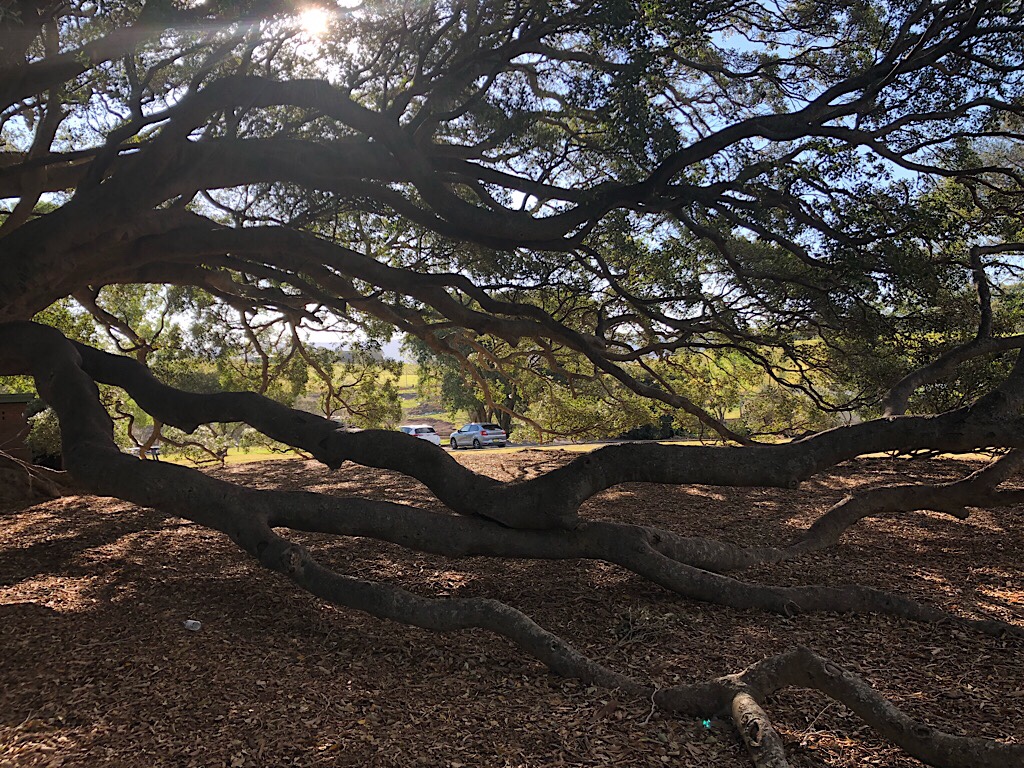 DARLING HARBOUR WEDDING
After my trip South I headed into the city to Cockle Bay for a wedding reception. We were having drinks on the balcony above the bustle of tourists and restaurants when the sky put on this fantastic sunset.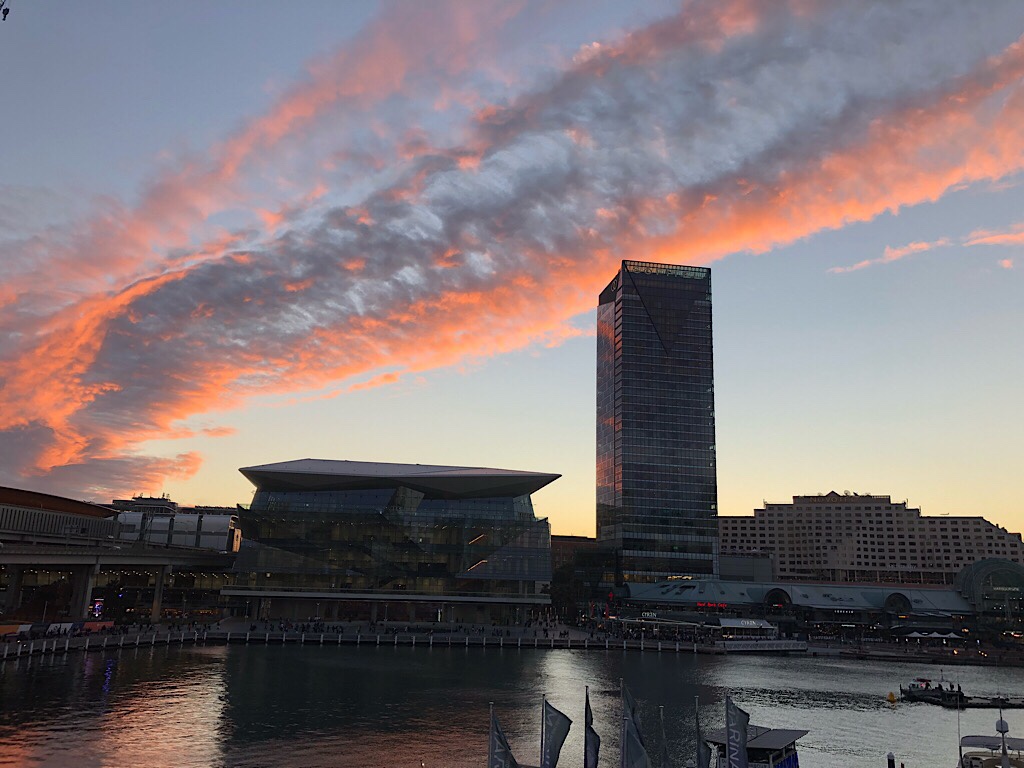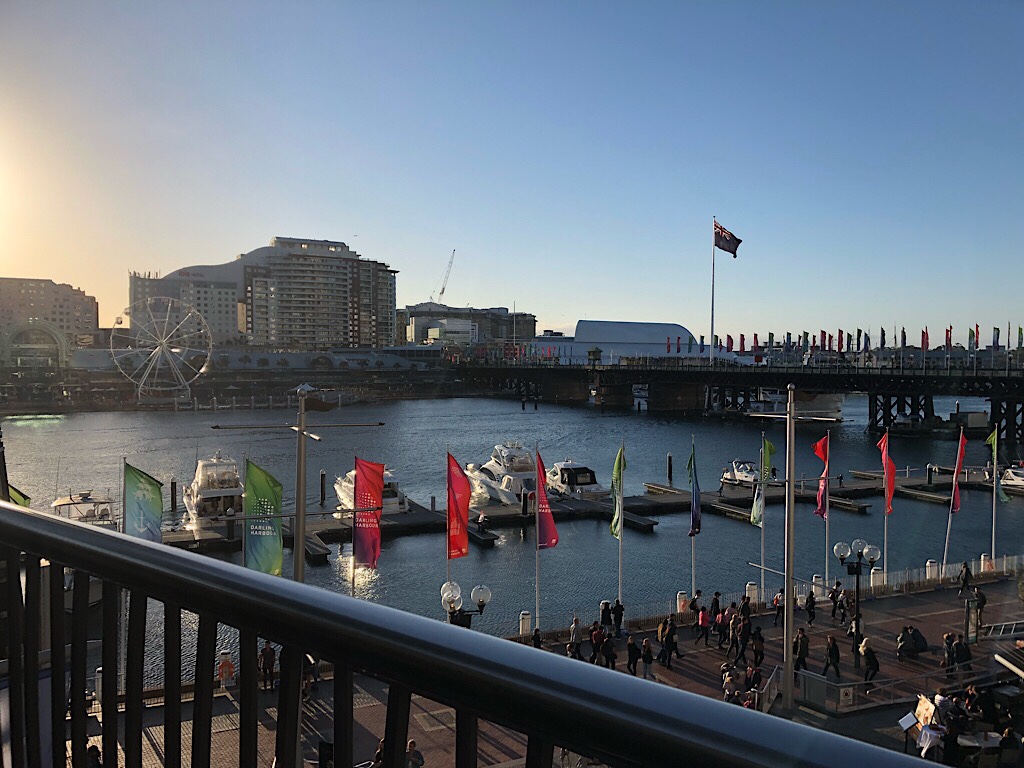 Every Saturday night there is a short fireworks display in Darling Harbour.   All the wedding guests spilled out on the balcony once again, who doesn't want fireworks at their wedding right?!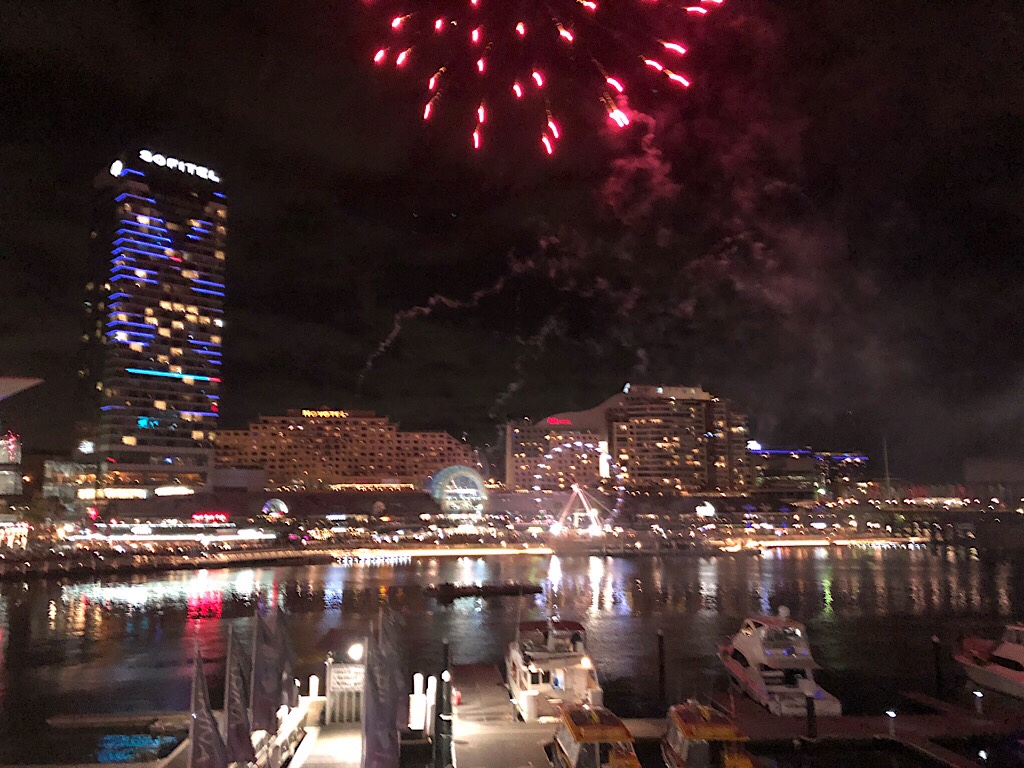 KESHA CONCERT
I found myself back in Darling Harbour a few days later for the Kesha concert. I'm a big fan of her latest album, Rainbow so a friend and I headed off to the International Conference Centre to see her. It was  great, lighthearted concert, wow can Kesha sing! With dinner and a cocktail before the concert, it was a great night out!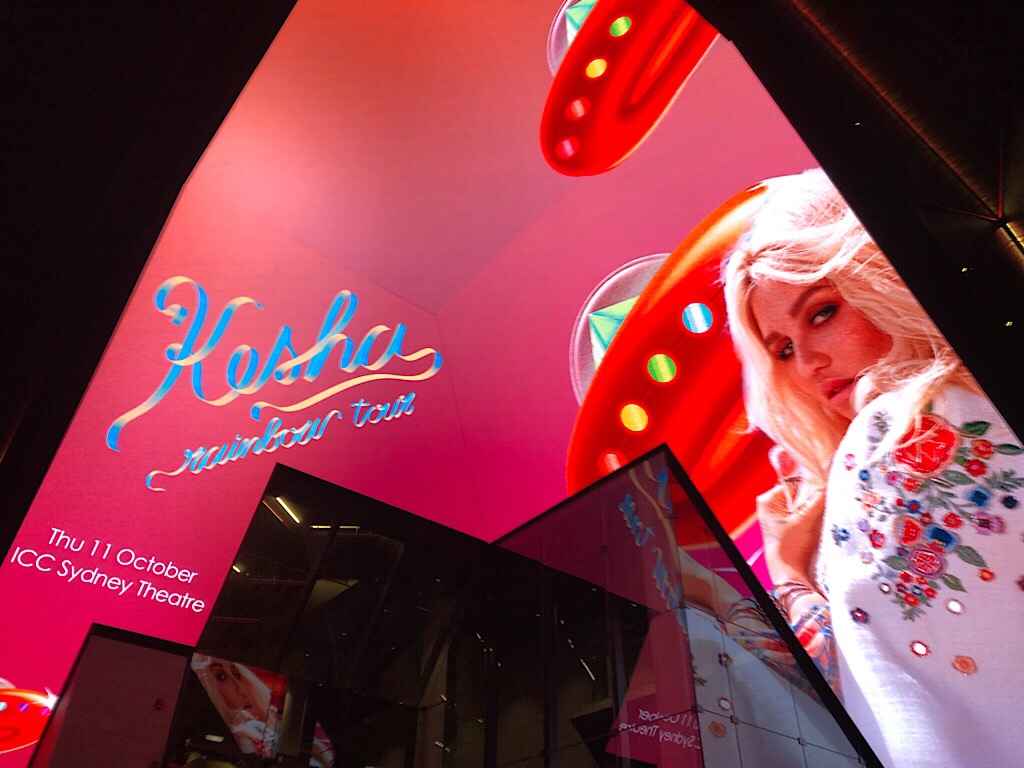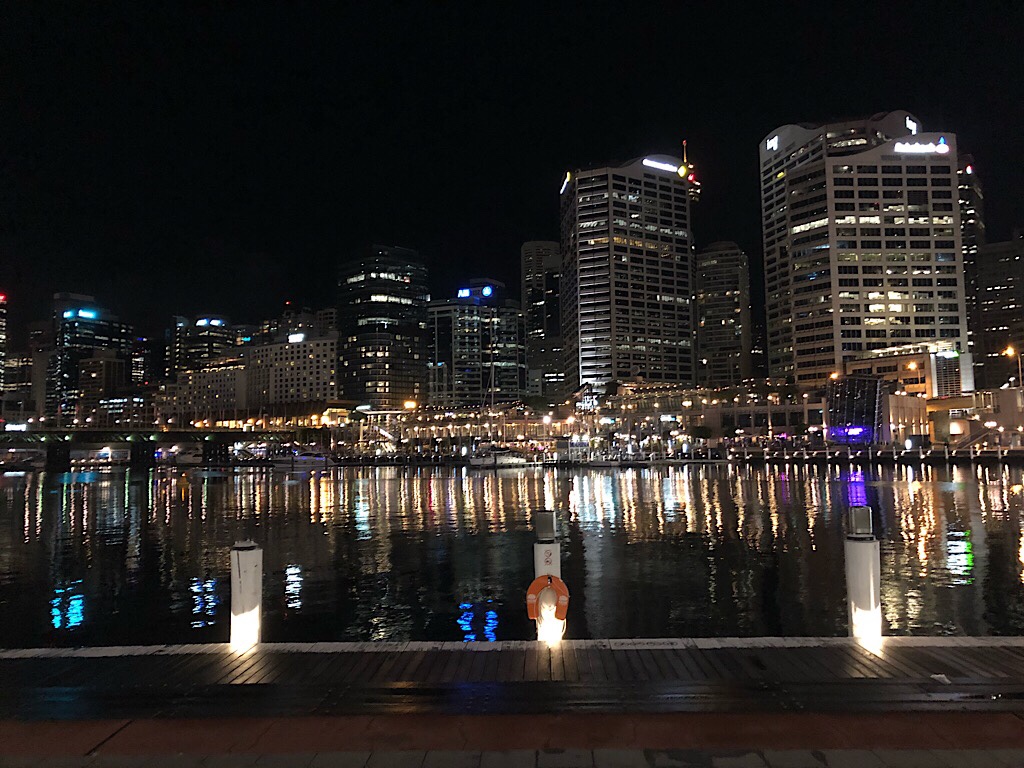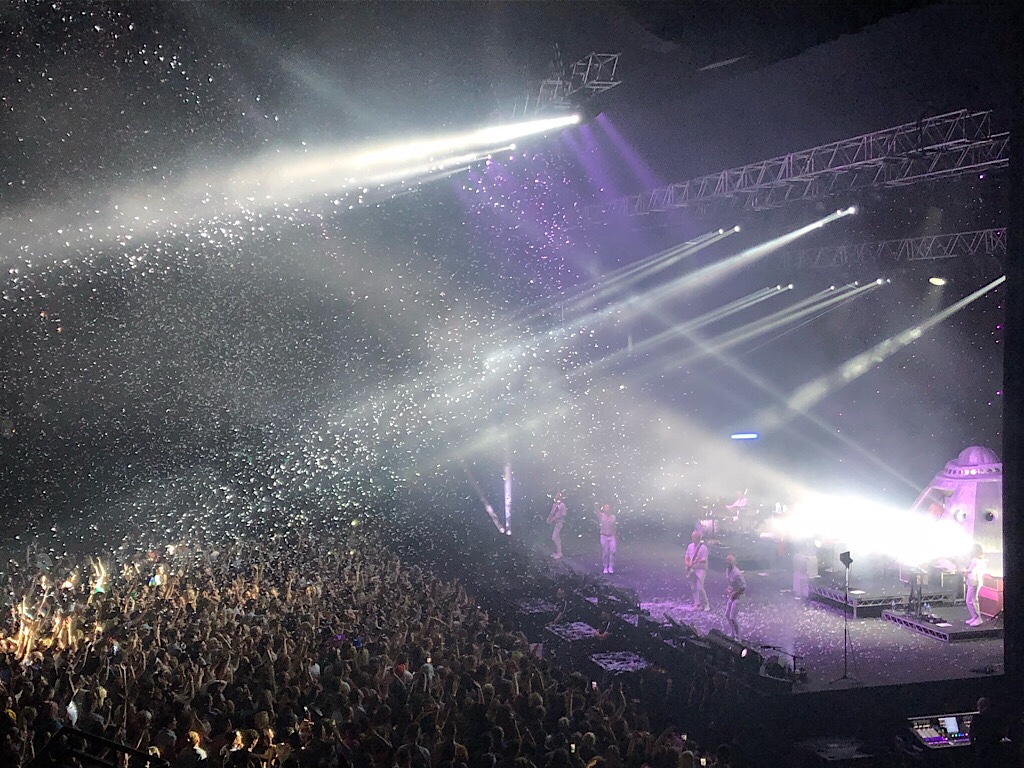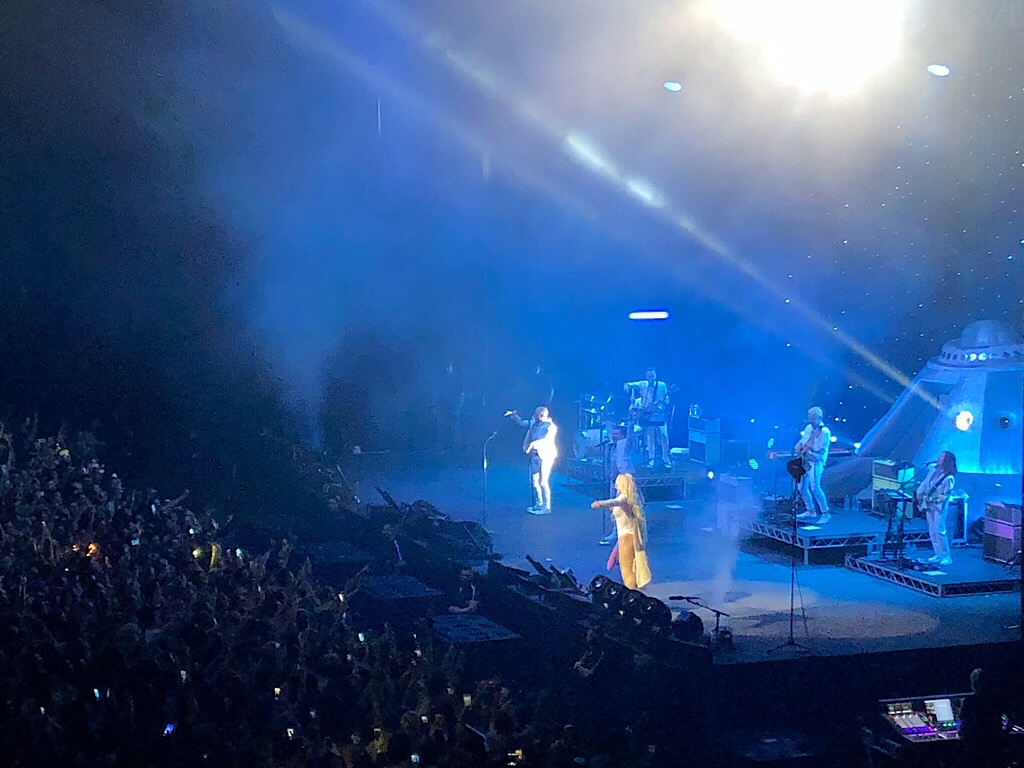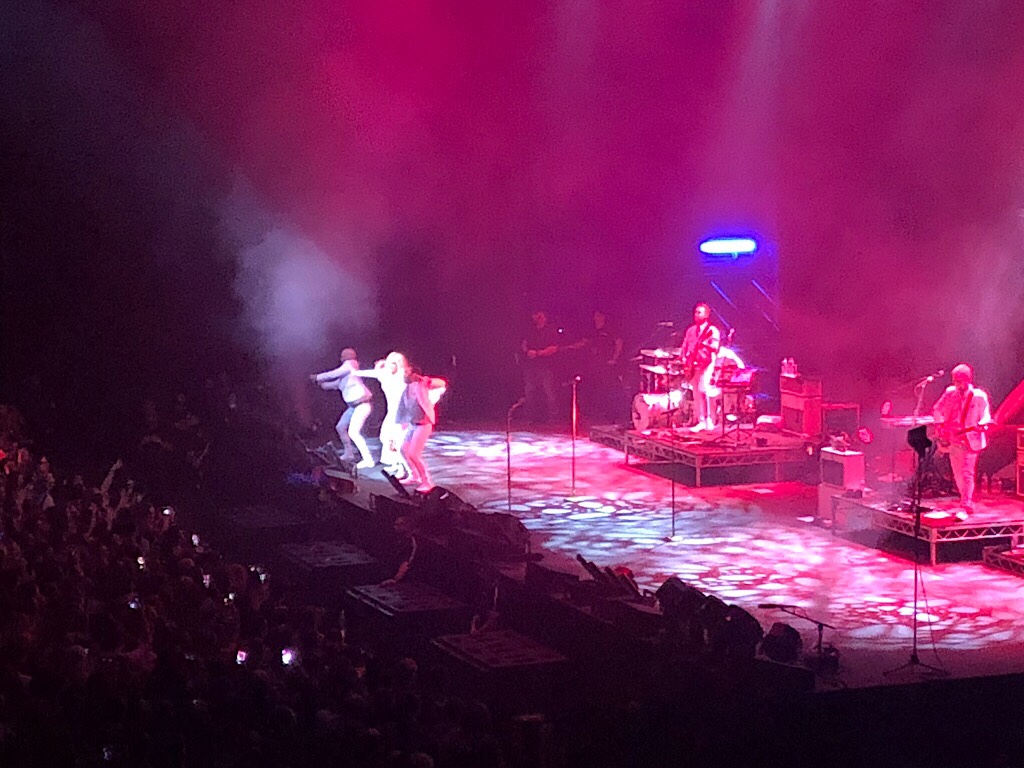 Kesha entertained her fans with her mindblowing voice, quirky costumes and simple set. So far this year I have seen TLC and Boys ll Men, Queen with Adam Lambert, Ed Sheeran with support act Missy Higgins, Bruno Mars with support act Dua Lipa, Katy Perry and now Kesha. It's been so great seeing live performances of some of my favourite singers. And still this year I have Taylor Swift with support act Charlie XCX, RNB Fridays with Usher and Salt 'n' Pepa and Bon Jovi to go!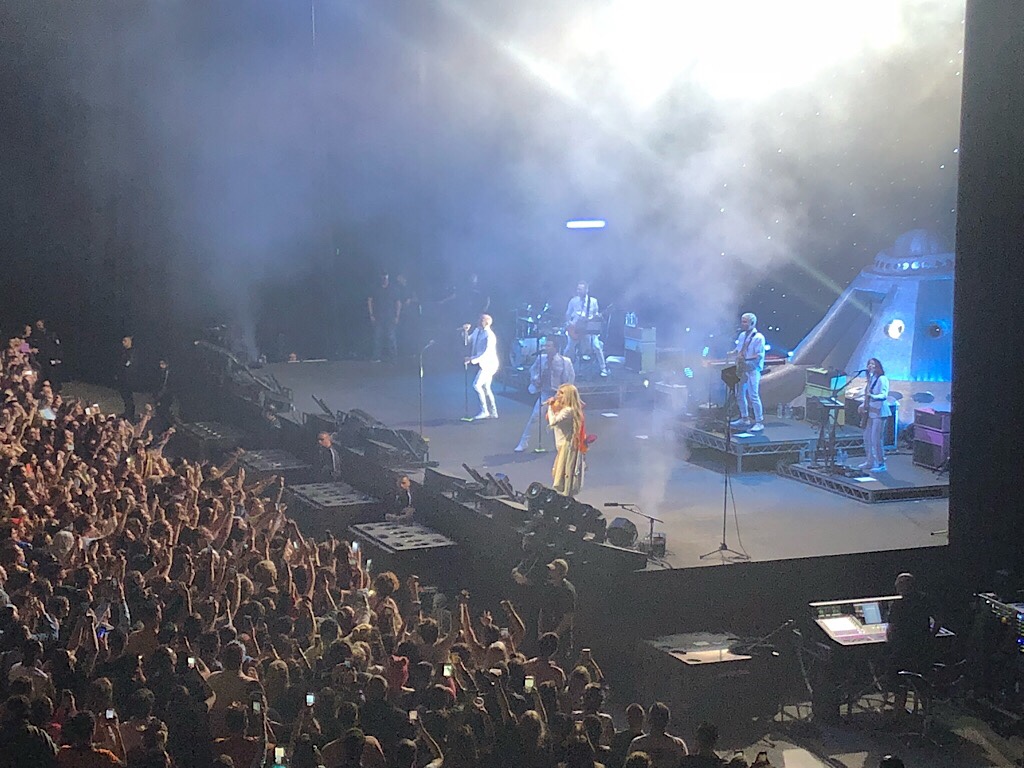 Nothing beats an ice cream after a concert!
See you next month, November for another trip down the coast, another concert and some more catch ups! Not to mention warmer weather.
---
---