Armchair Travel – The Surreal Scenes of Bolivia's Altiplano
Come on a virtual trip from your lounge room! While we are stuck at home and unable to travel, I thought I would put together visual trips of some faraway places. This way we can all participate in some photography escapism and remind ourselves of how big and diverse this world really is. And who knows?  You may just get some inspiration for a future trip.
So sit back, relax and let me take you on a journey!
ARMCHAIR TRAVEL – THE HIGH DESERTS OF BOLIVIA
After exploring the Salar De Uyuni (Salt Flats) of Bolivia we drove southwest to the farthest corners of Bolivia in our 4WDs. I had no idea what lay beyond the salt flats and our tour itinerary just said we were having a 3 day, four wheel driving adventure. As we left the sea of white, crusty salt behind, we headed into rugged scenes of Bolivia's high desert, the altiplano.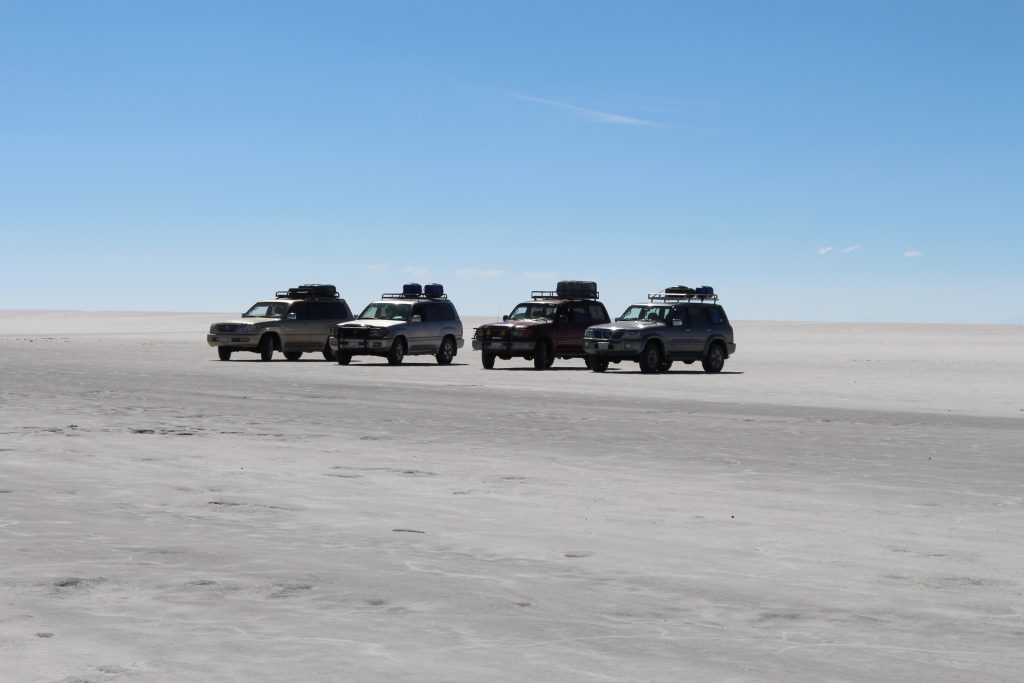 For our 3 day adventure, we had a team of cars and drivers transport us around.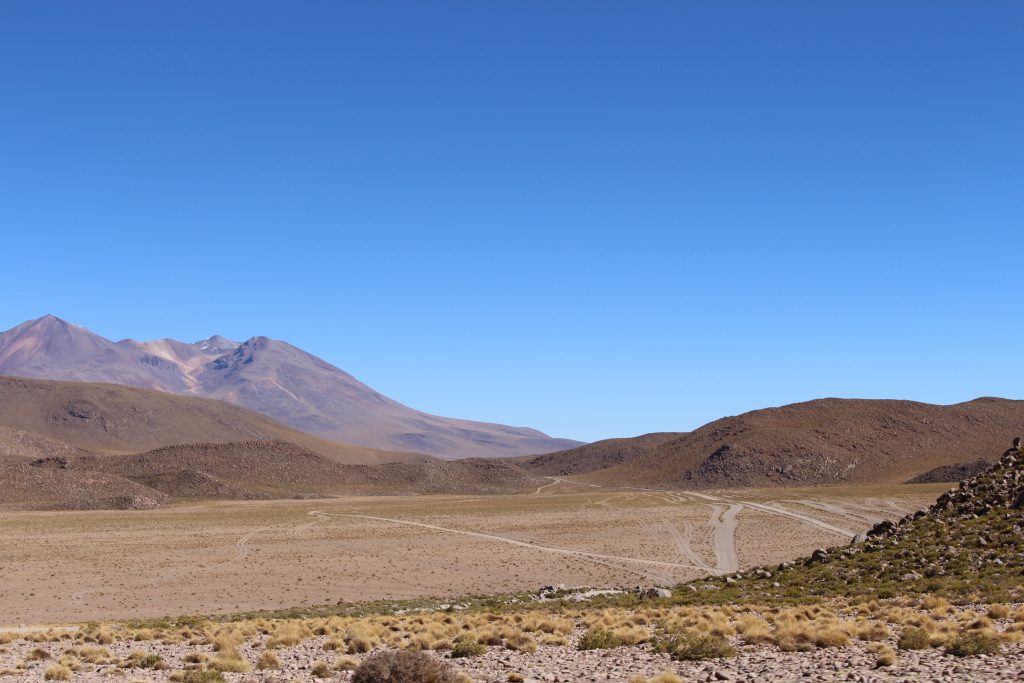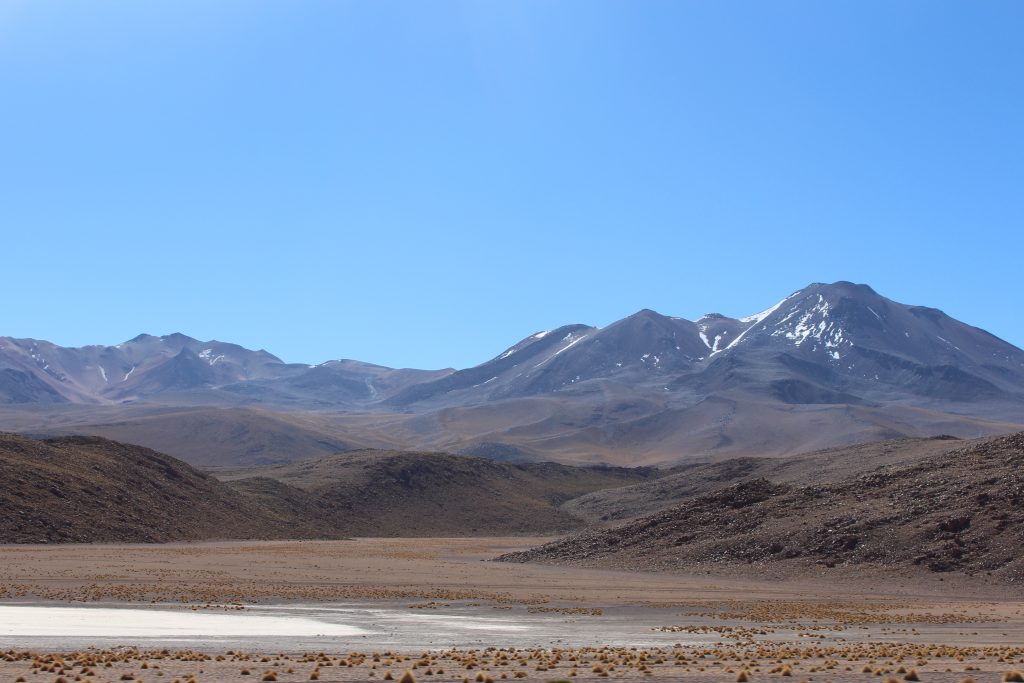 As we left the salt flats behind us, the landscape changed into rugged mountains and desert-like scrubland. A few snow-capped ranges were in the distance. There were no official roads, just years of well-worn 4WD tracks.
After a few hours of driving we arrived at Laguna Hedionda, a shallow, salt lake surrounded by magestic mountains and full of flamingos!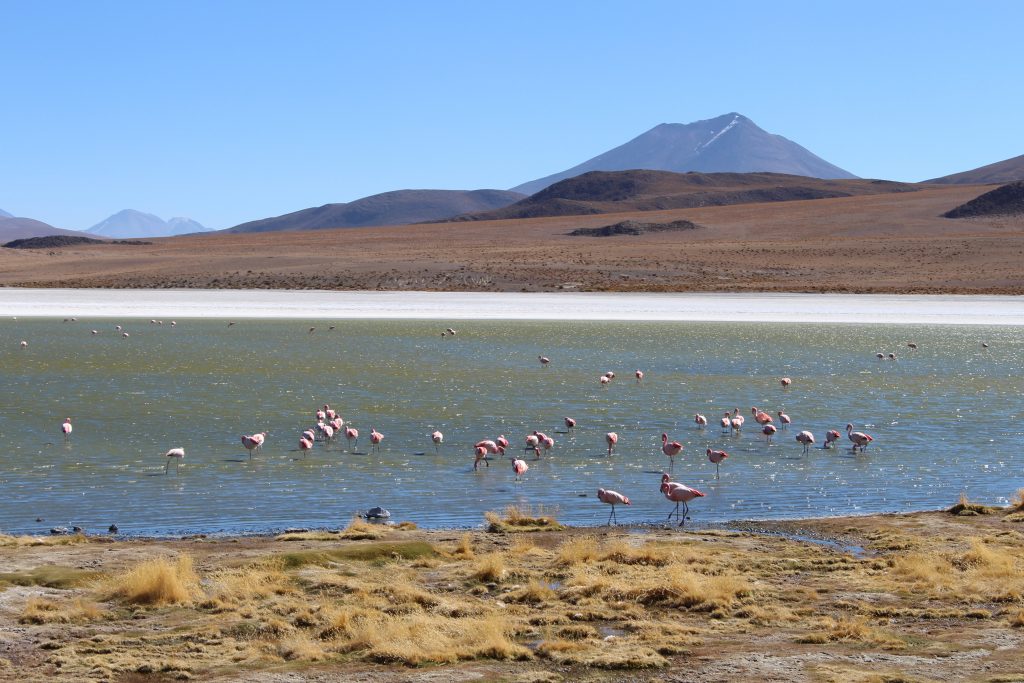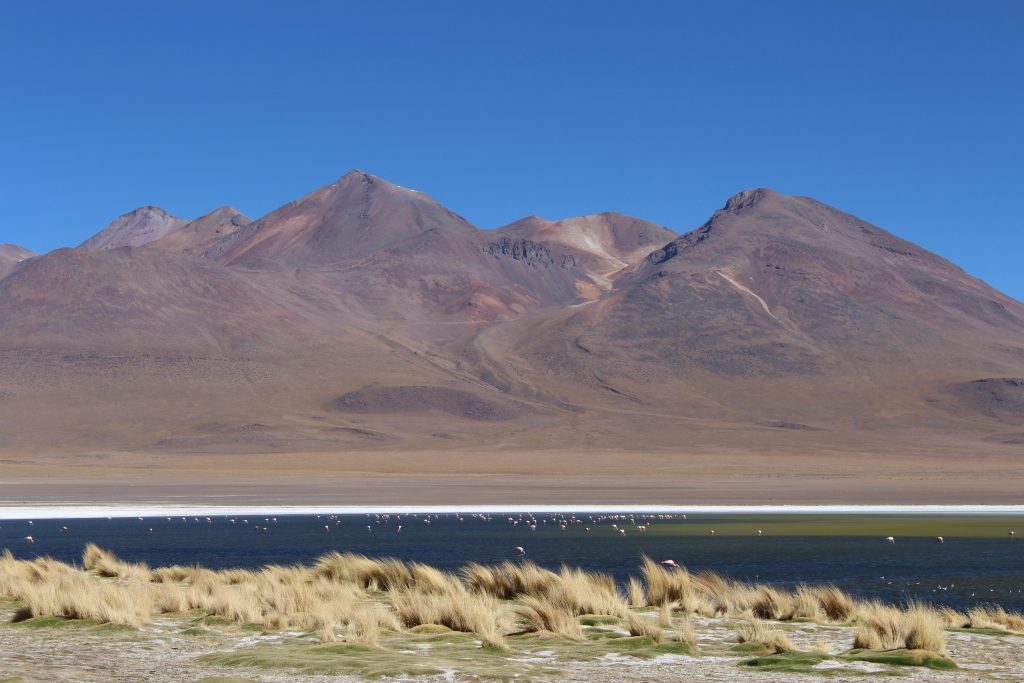 This was the moment I fell in love with flamingos, with all their uncoordinated glory. They may look elegant but wait till they start to walk and attempt take off, not graceful at all!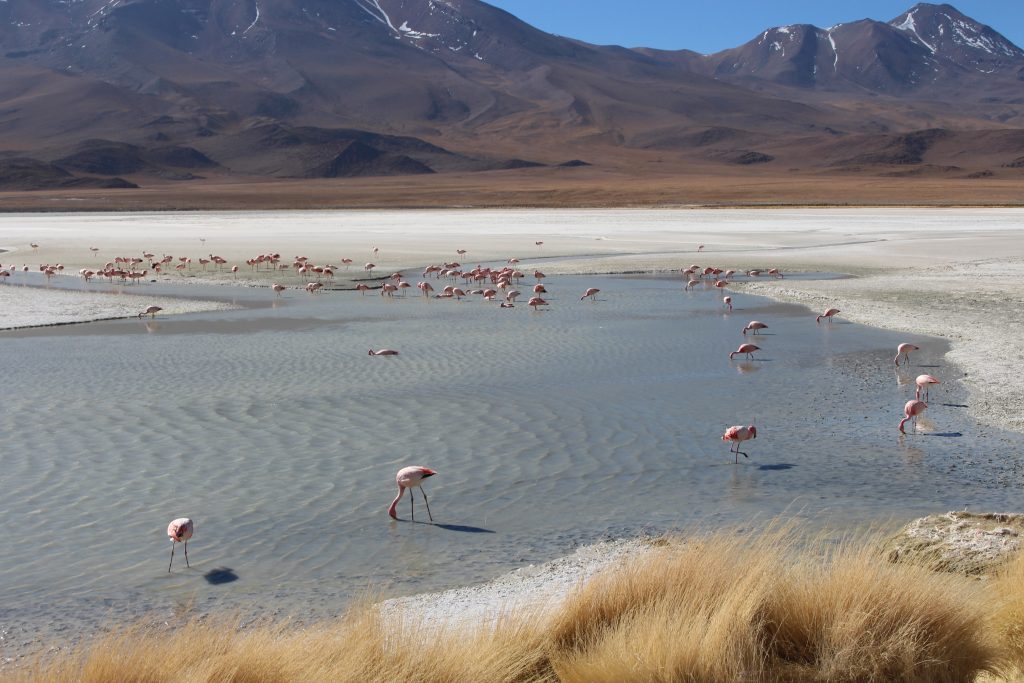 Don't let the sunny photos full you, it was bitterly cold and blowing a gale. We walked around the foreshore of the lake towards our accomodation for the night – Los Flamencos Eco Hotel.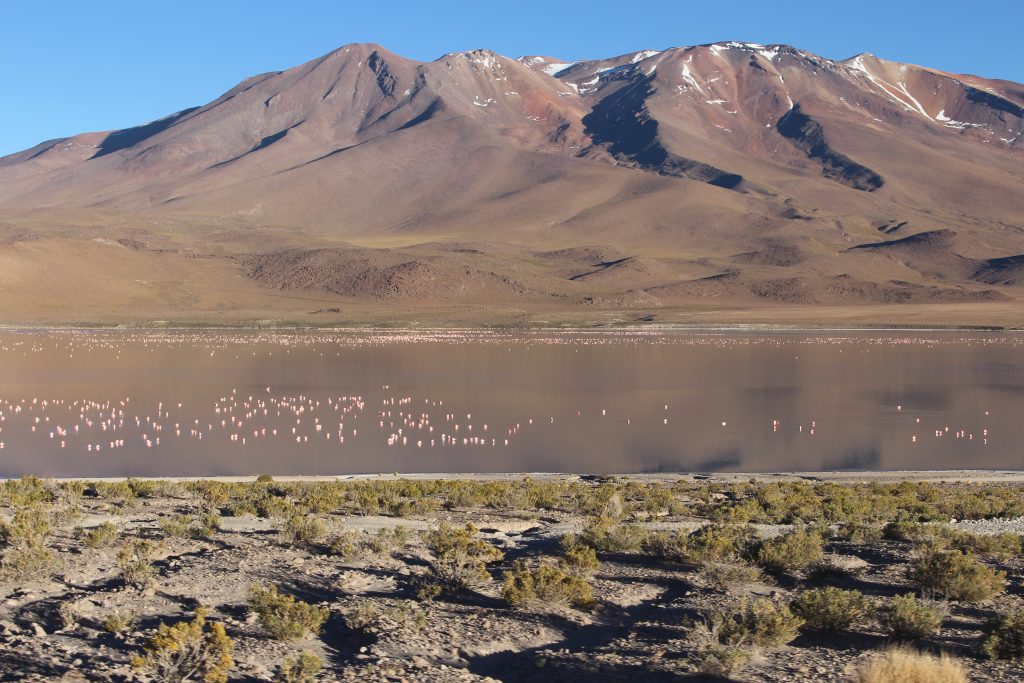 After a freezing night at the Eco Lodge (minus 6 degrees! cold showers!) we set off early on our final day of the 3 day 4WD adventure. On the other side of the lodge was Laguna Charcota, another vista with snow-capped mountains, salt filled lakes and flamingos.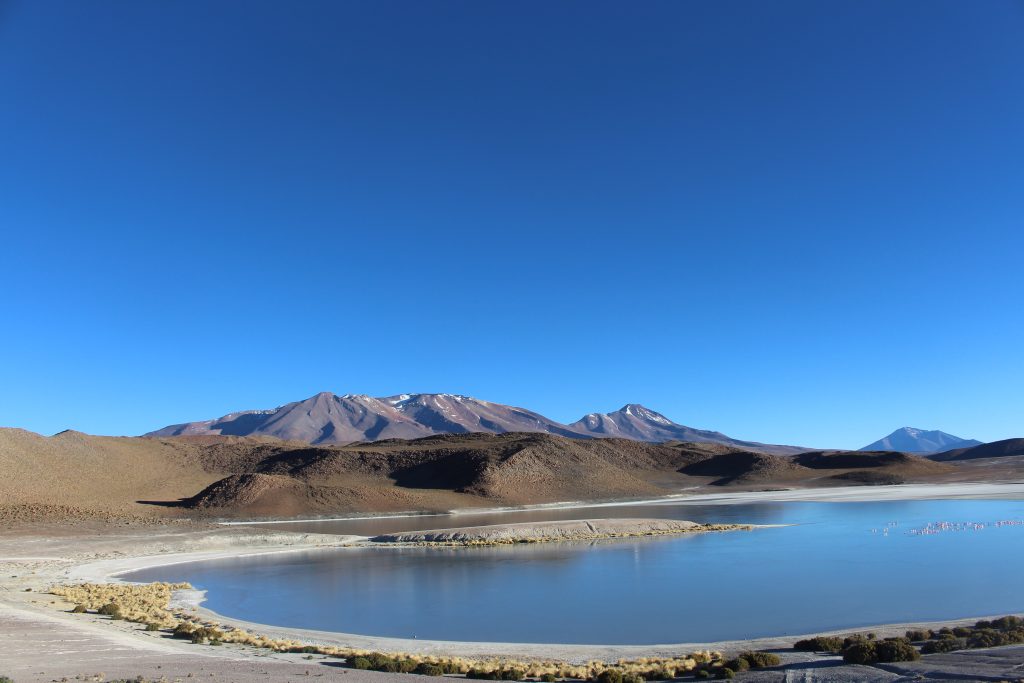 Our adventure started with another off road drive, heading south towards the border with Chile.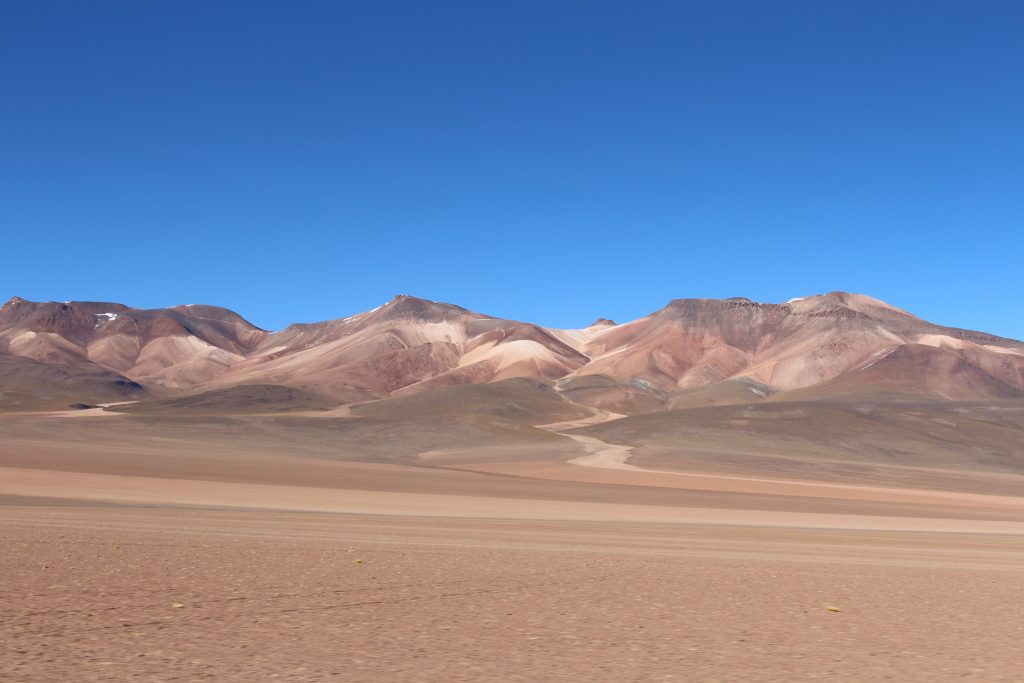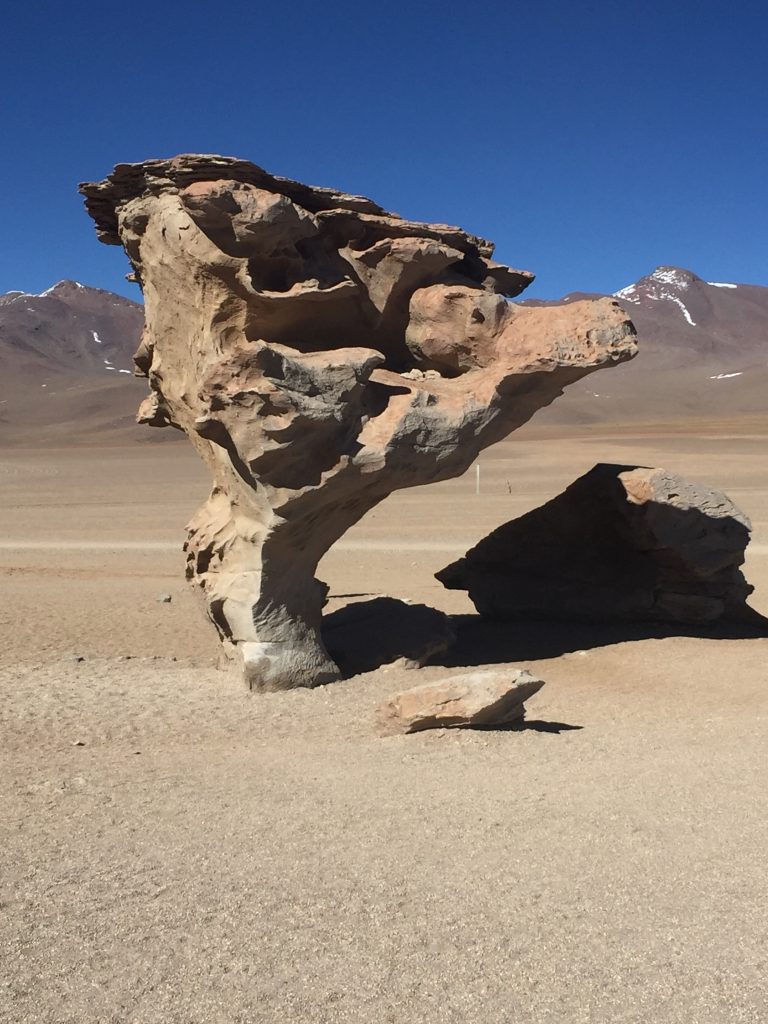 We stopped at some amazing rock formations, shaped after being windswept for centuries. The famous 'rock tree' looked like something out of a Salvador Dali painting. The toilet stop however, was something out of a nightmare!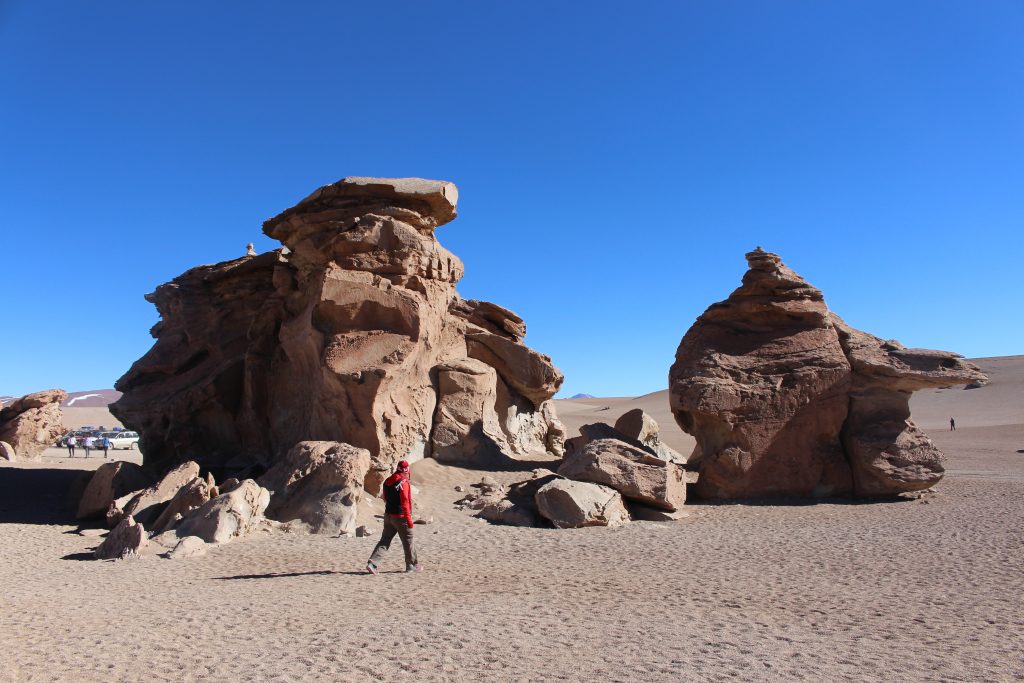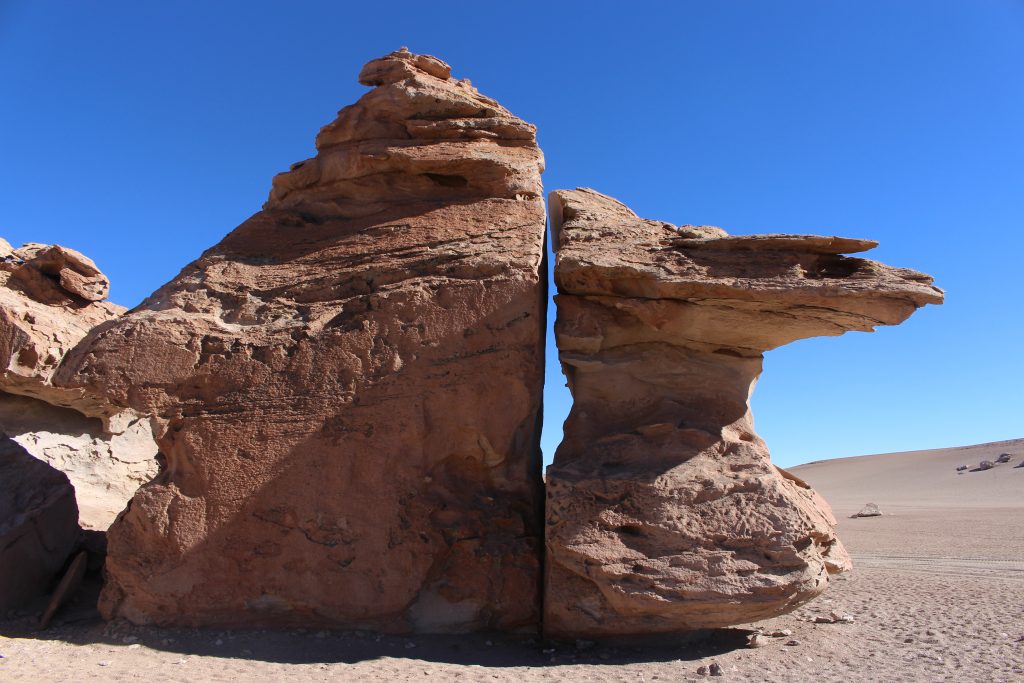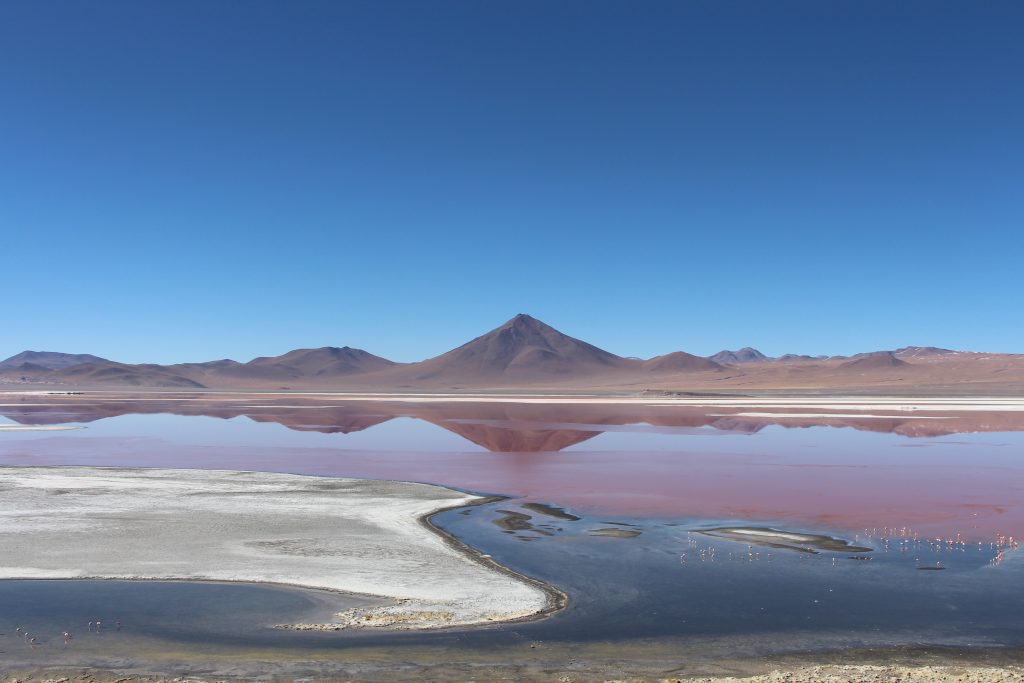 Our next stop was the breathtaking Laguna Colorada. This red and white lake was glistening in the early morning sun, reflecting the mountains and sky.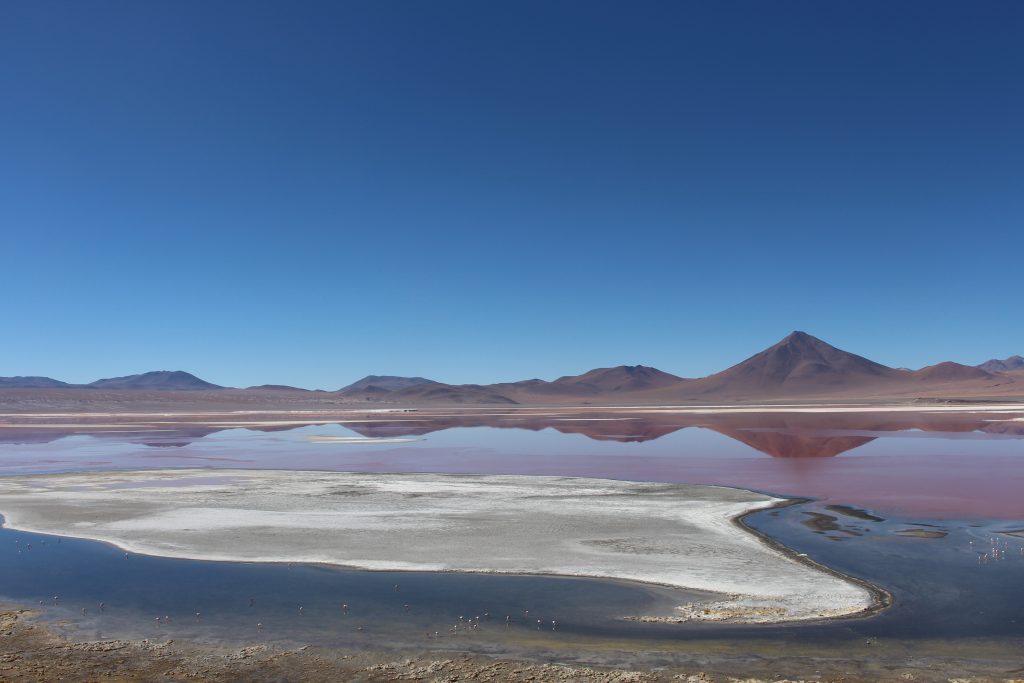 Algae, borax islands and red pigmentation all blend together to give Laguna Colorada its unique colouring.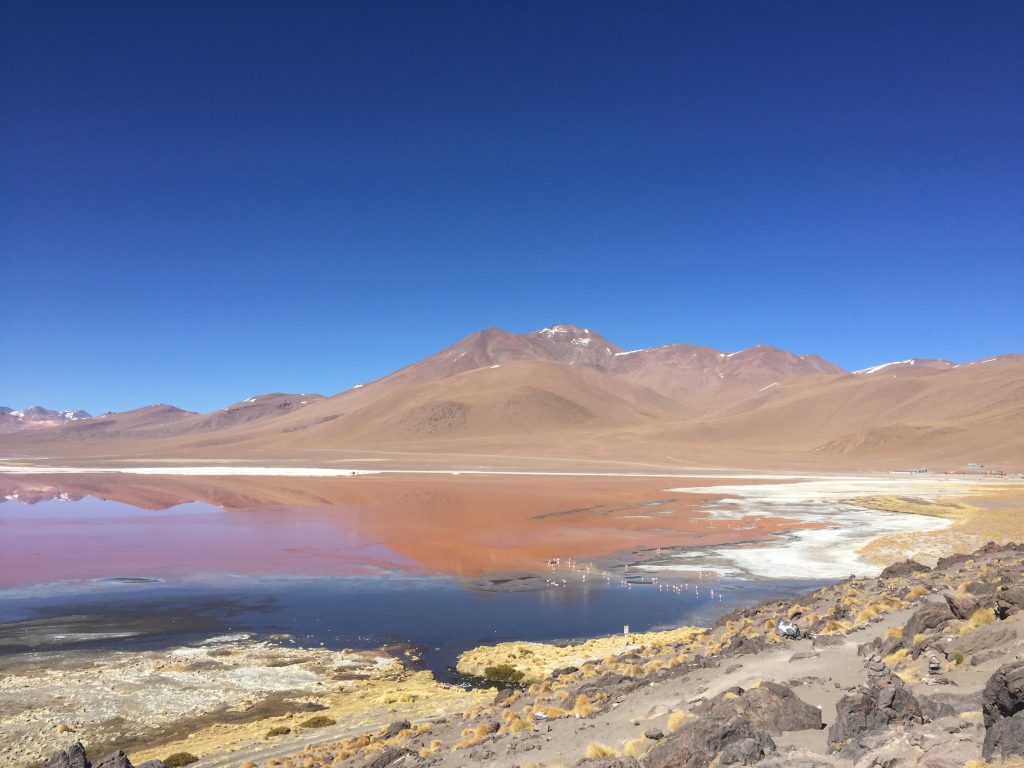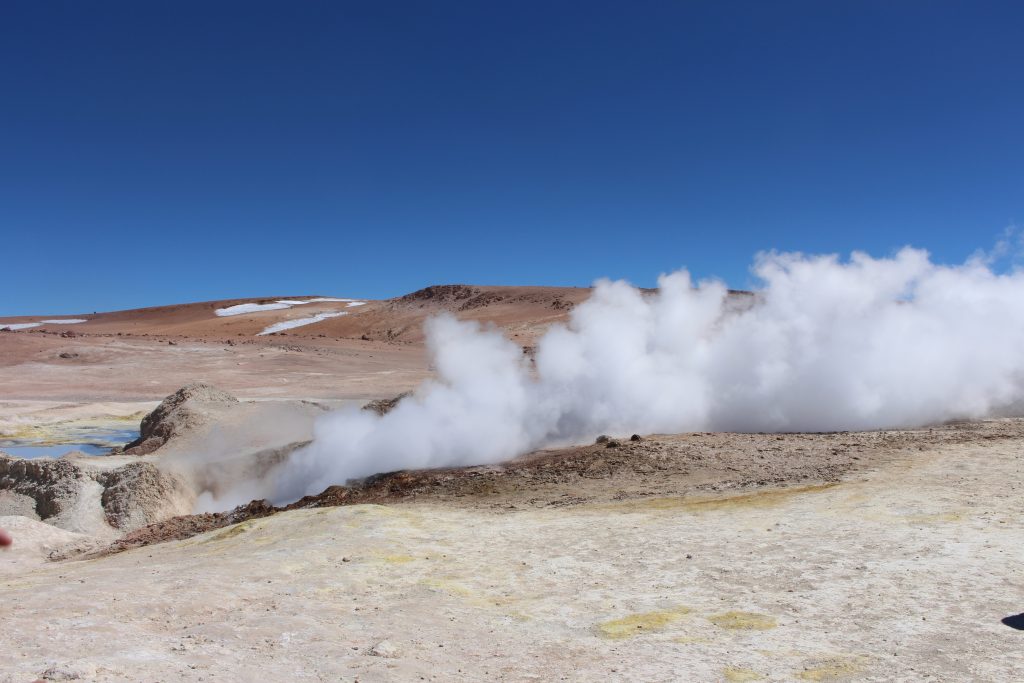 From Laguna Colorada, we climbed higher and higher in altitude until we stopped the cars at 5000m. The highest I have ever been. And what do you find in the Bolivian altiplano at 5000m altitude? Geysers of course. We got to explore a geothermic hot spot with geysers, hissing steam and bubbling mud.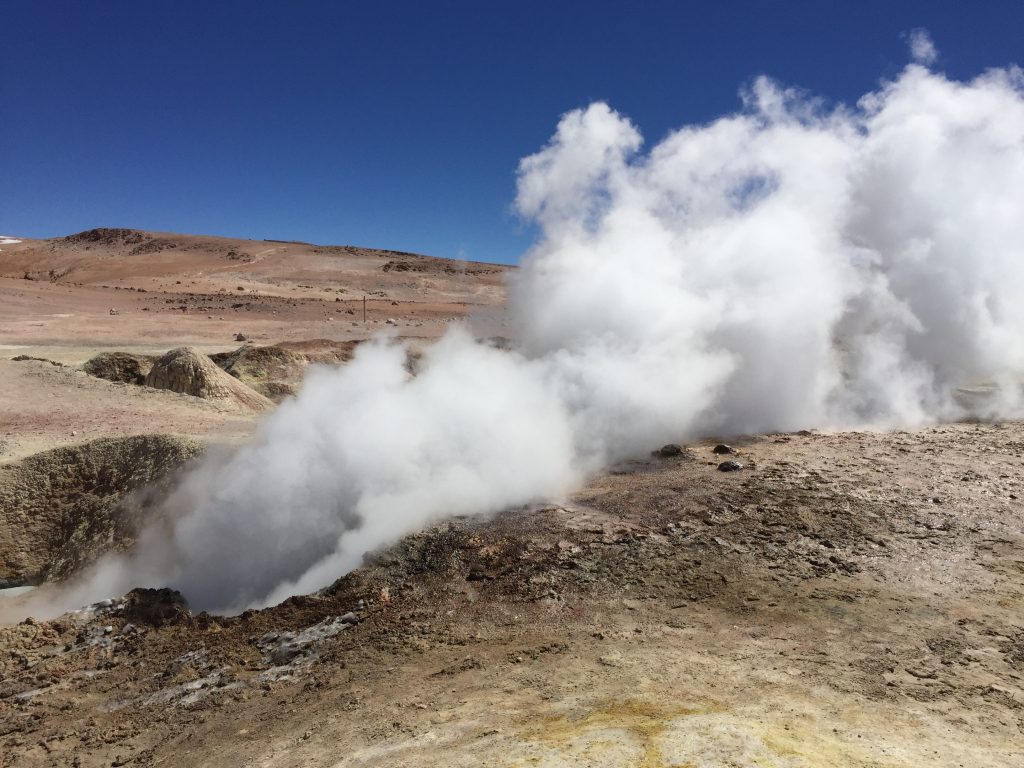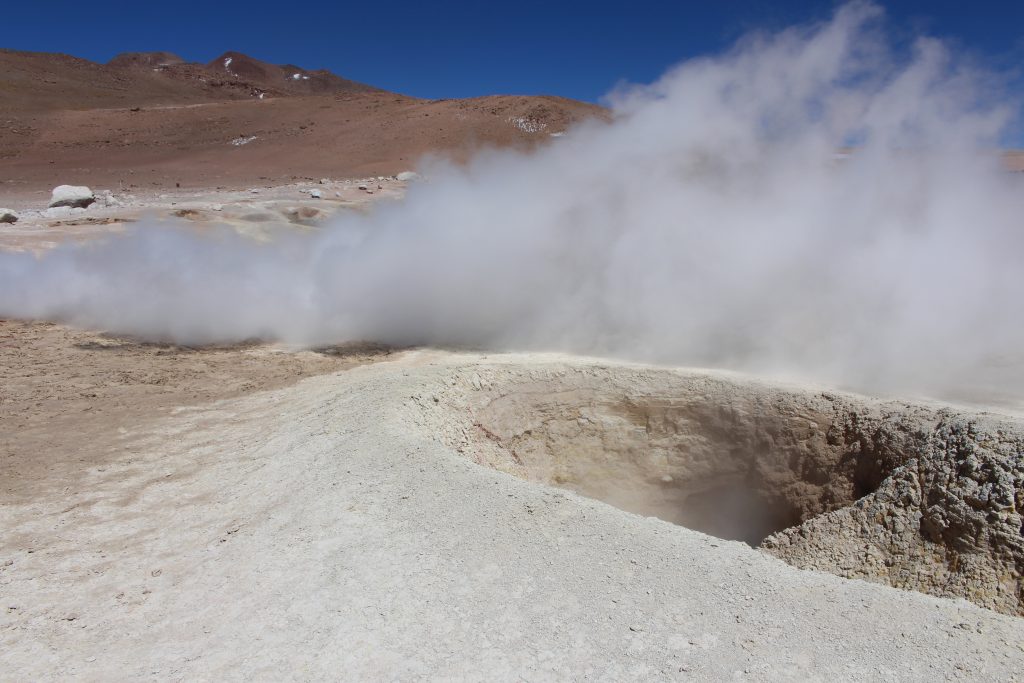 Another unusual find down in the depths of Bolivia. Who knew!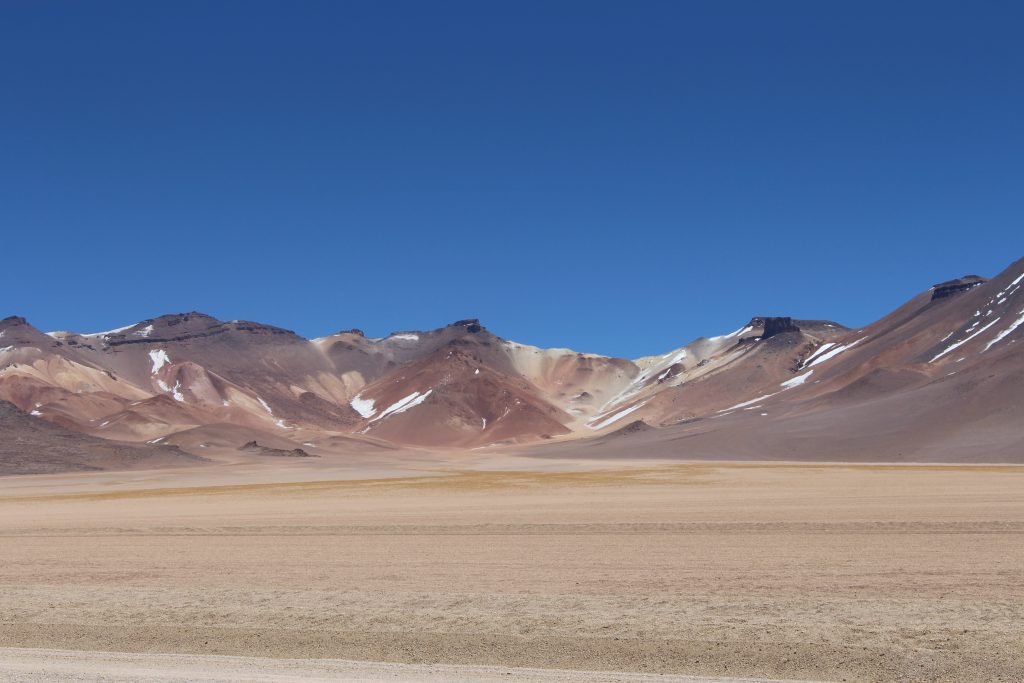 The amazing thing about road trips is the ability to stop whenever you see something interesting. As our 4WDs sped past far off drops of snow, ahead of us we started seeing little clumps of white. Initially thinking it was more salt flats, we were shocked and excited to see it was snow! And not just any ordinary snow, snow pyramids, shaped by the wind!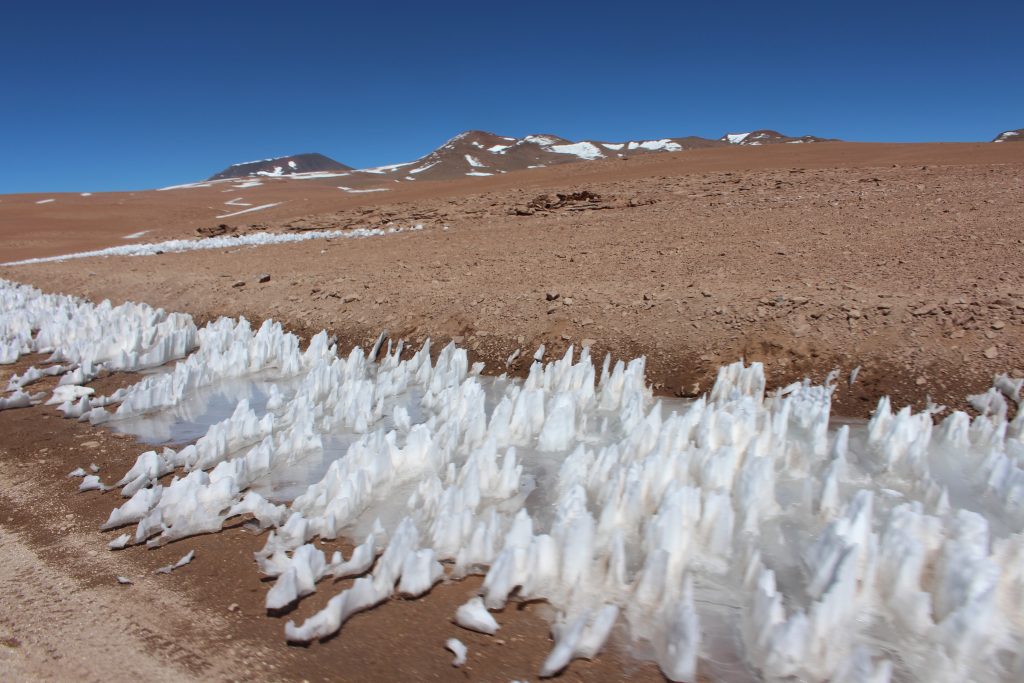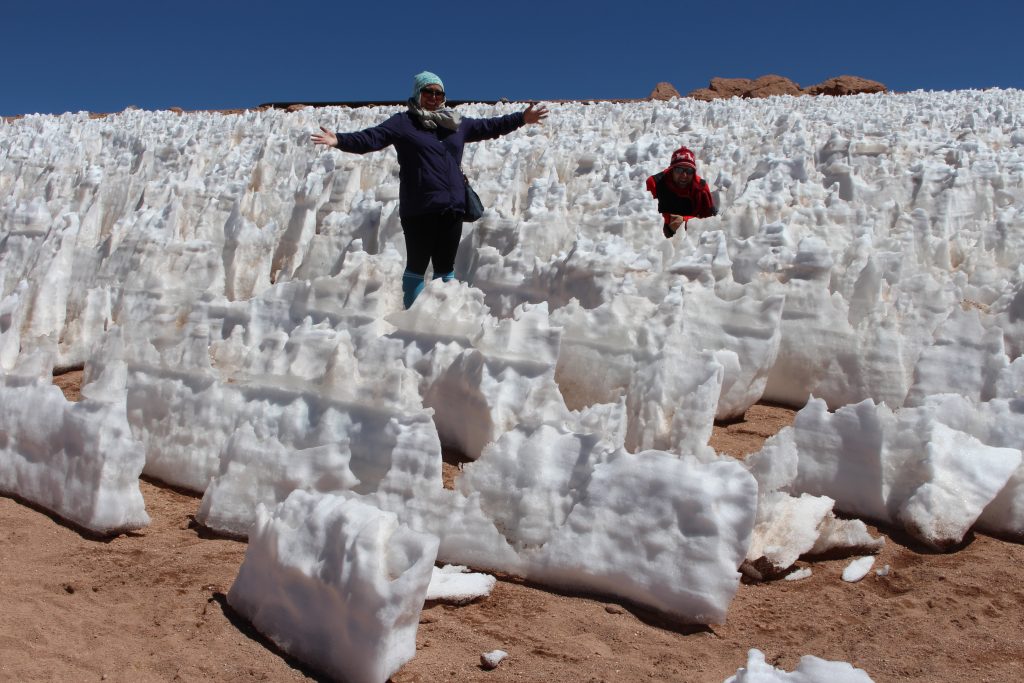 Snow fights involving throwing the pyramids soon ensued. I could not get over seeing snow on sand!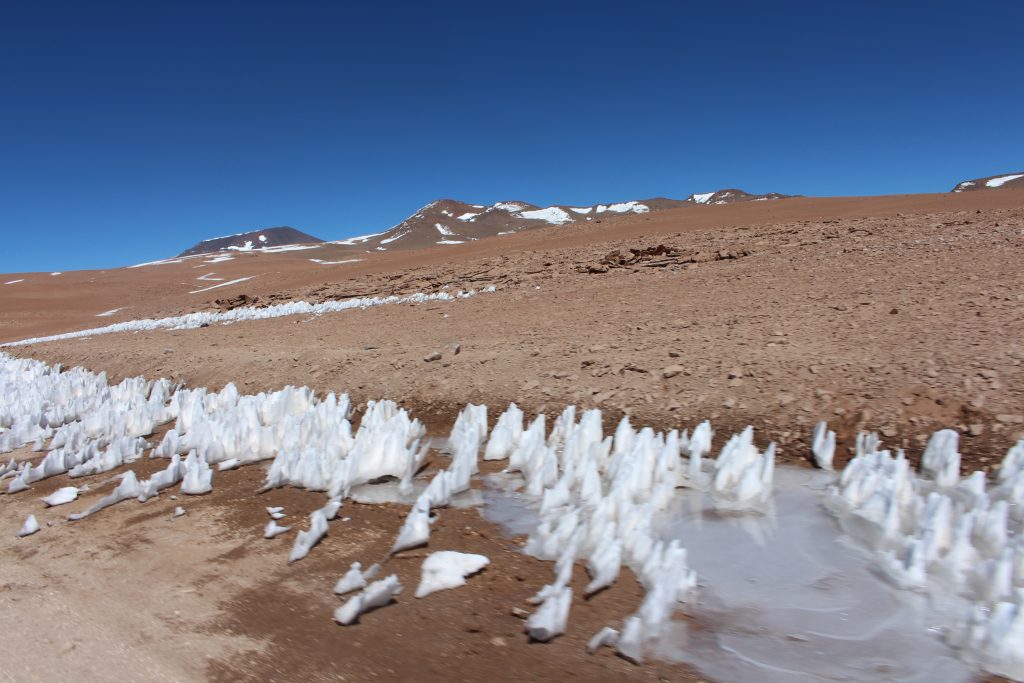 To complete the rainbow lakes tour of Bolivia, we stopped at Laguna Blanco, where you can bathe in the hot springs right on the white lake's edge and then finally onto Laguna Verde, where on a good day the water is a shimmering light green. The day we visited it was a pale aqua.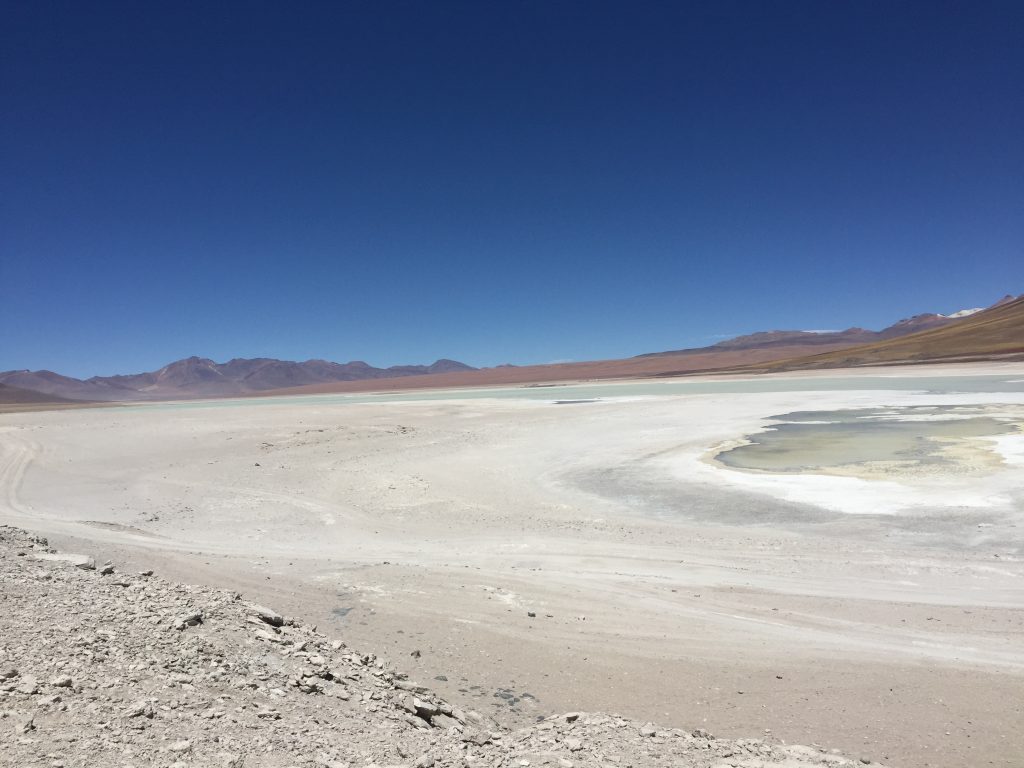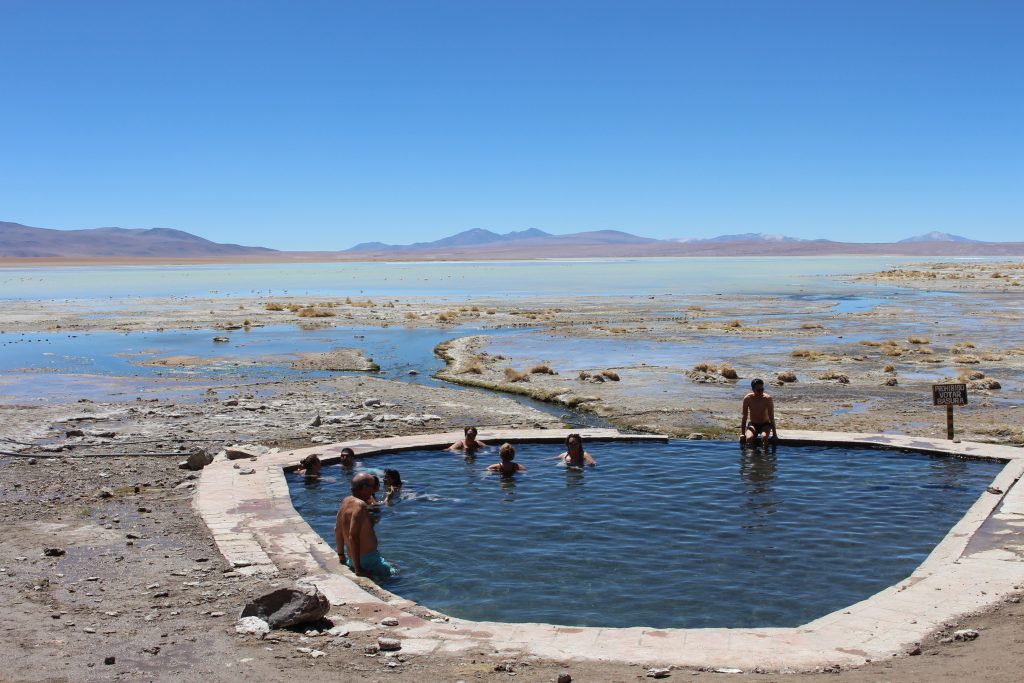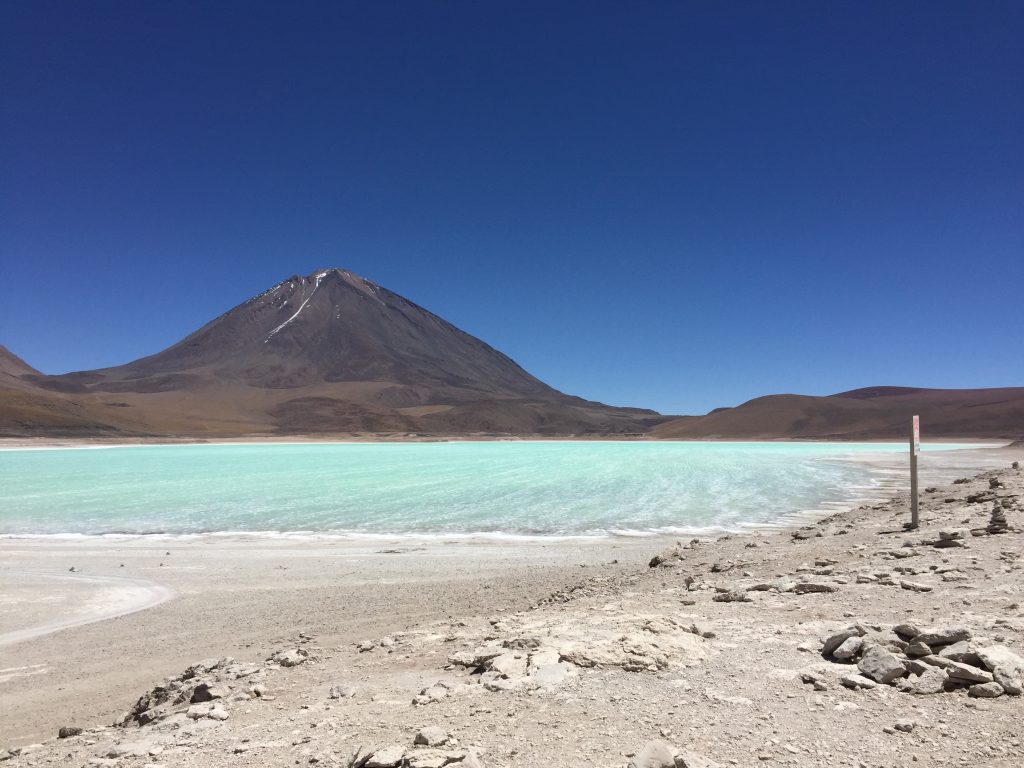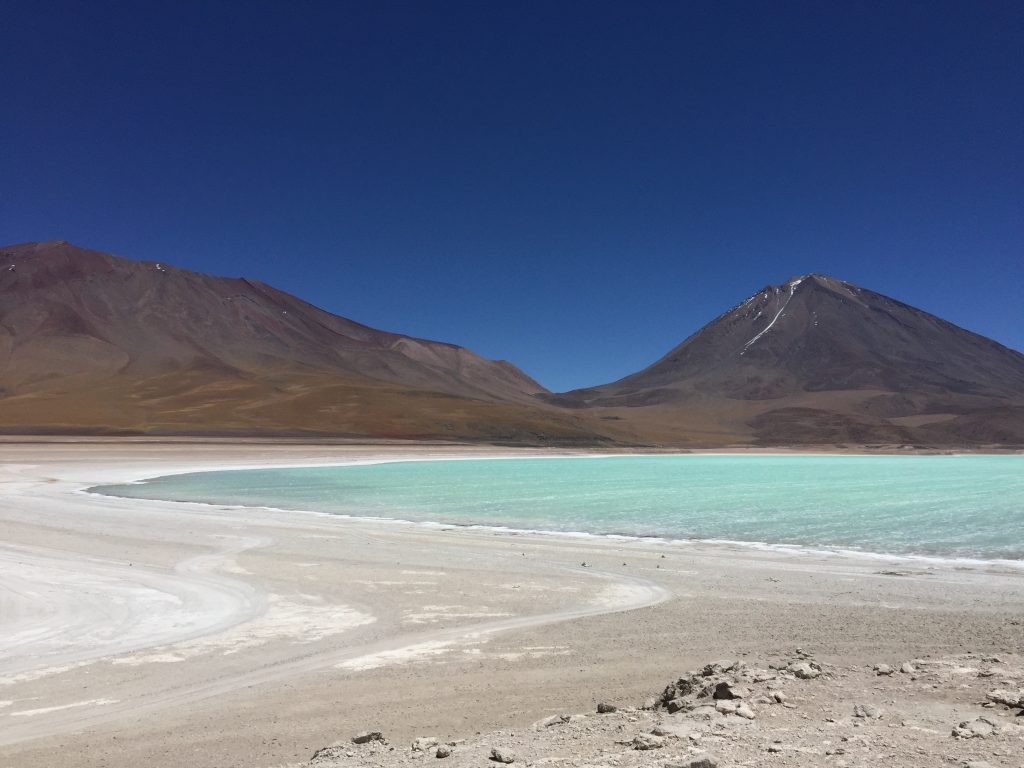 After leaving the altiplano, we began our drive across the Bolivian border and down the slopes past the volcanos and observatories towards San Pedro De Atacama, Chile. We were ready for two nights in the Atacama desert a a few more days of exploring.
Thanks for coming on this armchair travel trip with me, to the awe inspiring scenes of Bolivia's high desert.
PIN ME!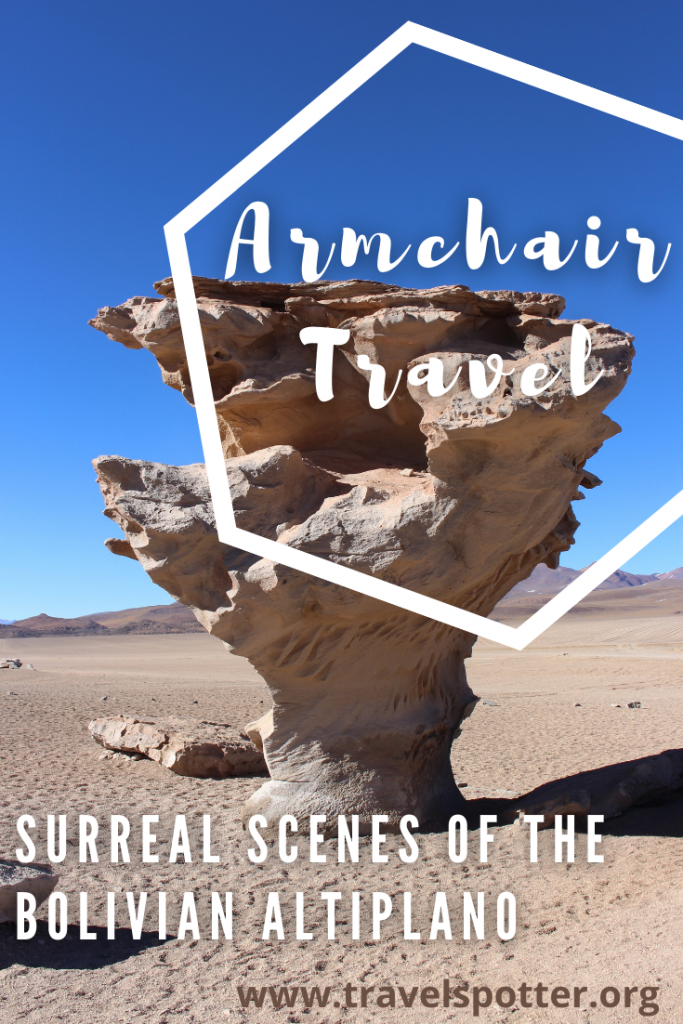 ---
---