Photo of the Week – Brighton Beach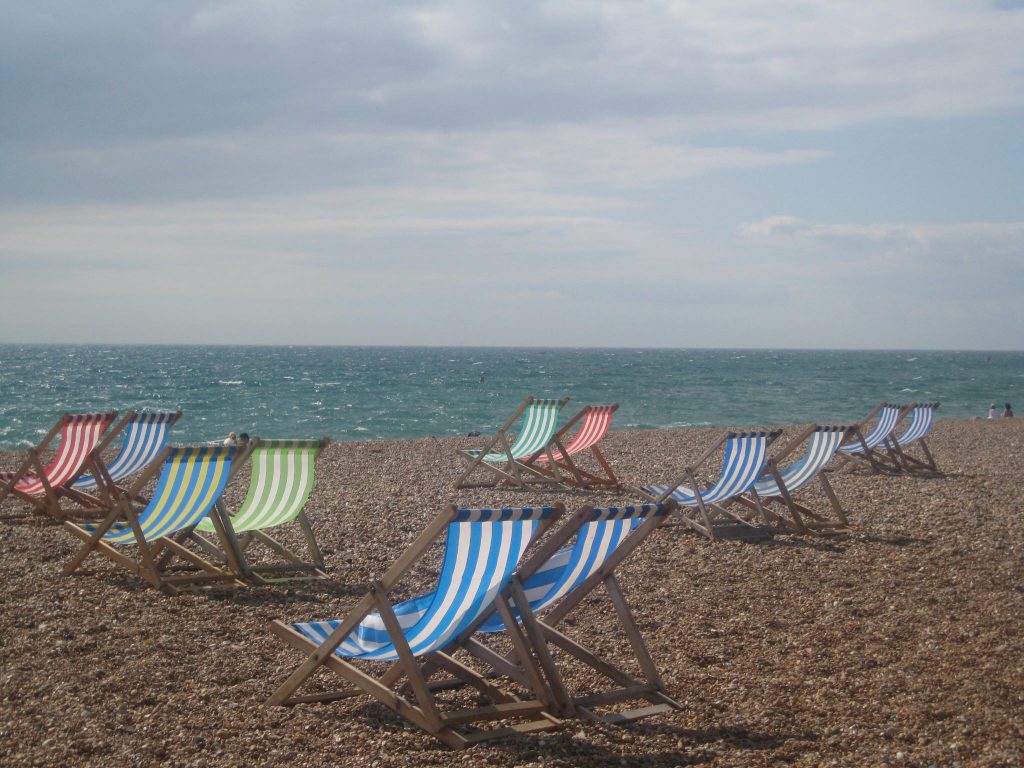 I had been meaning to visit Brighton Beach on England's coast for the whole 8 months I was living in London. It's an easy day trip that I finally made in my last month, when I was quickly ticking off my England "To Do's" – Bath, Stonehenge, Brighton, Greenwich, Windsor Castle etc.
Some friends I had were in possession of a car (rare for the London antipodeans) so they drove me down to Brighton for the day to do the standard walk along the pier, participate in a few carnival rides, grab lunch and walk along the beach.
My walk along the beach lasted about 4 steps, and long enough to take this photo with the iconic deck chairs. Urgh, walking on pebbles is horrible! And yes I am an Australian golden soft sand snob… but there is nothing comfortable about walking or sitting on a beach full of rocks. I thought the same thing in Nice, Paris.
Maybe that was why no one was in the chairs, not keen on braving the ankle injuries from the stones?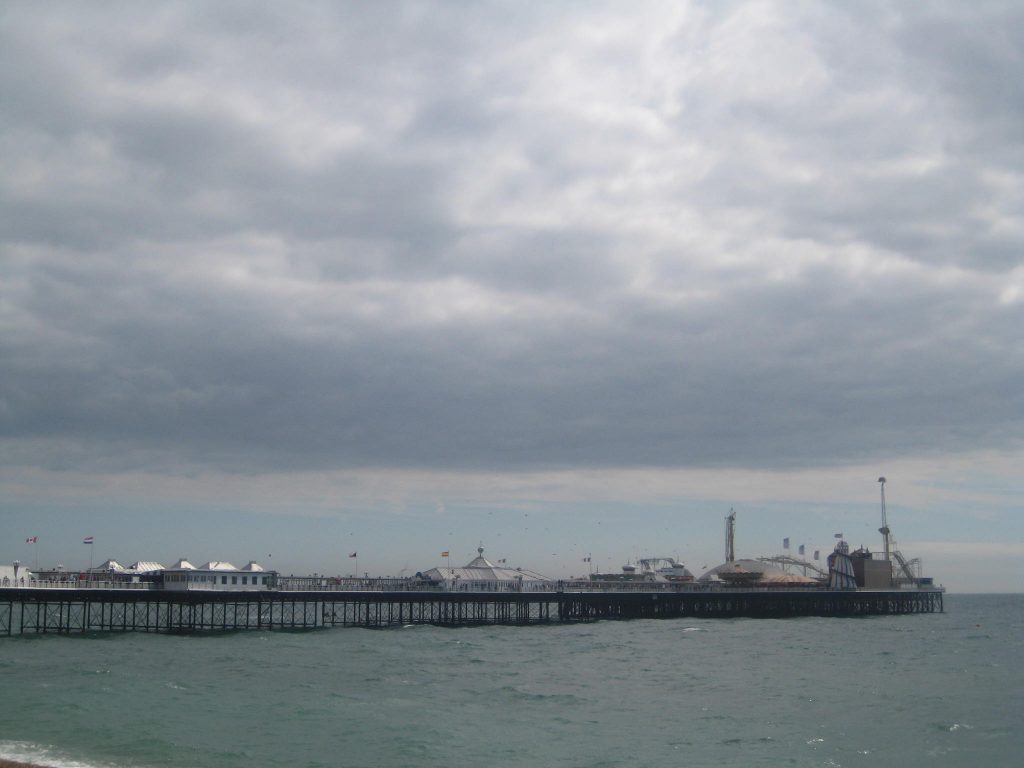 ---
---