Nine Things To Do In: Vienna
1.  Attend a Recital/Ballet/Opera. We attended a Mozart and Strauss concert in a beautiful old building, with dinner included in our package.
2. Visit the art galleries, such as the Leopold Museum. I was lucky enough to see a great Van Gogh exhibition. I also got to visit the The Museum of Art History (Kunsthistorisches Museum).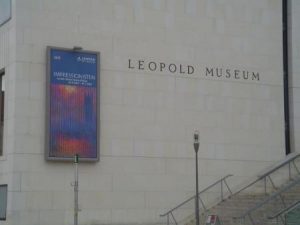 3. Visit the  'Prater' Amusement park, called "Wurstelprater" is the oldest amusement park in the world. We never made it as we kept running out of time and it closed in the evening. Now apparently it's open 24 hours!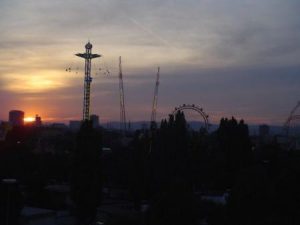 4. See the Royal Palace, aka the Hopfburg Palace. An easy walking tour can take in the Statue of Maria Theresa, the palaces, the famous balconies, an array of statues and sculptures and the Spanish Riding School.
5. Shop downtown, along 'The Graben' and 'Kärntner Straße'–  Vienna's main shopping streets. I think I had my first experience at European H&M along this route!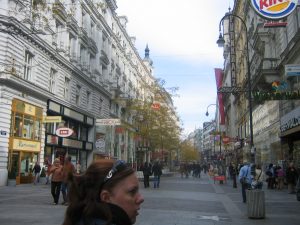 6. Sightsee at the Old Church located on the main pedestrian mall and square 'Stephansplatz'. The beautiful church is called St Stephen's Cathedral.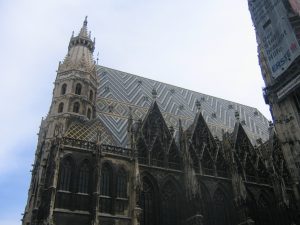 7. Pay tribute to Mozart by visiting his statue and Treble Clef garden in Burggarten – the Imperial Palace Gardens. An easy walk from downtown and the other major attractions
8. Visit the Natural History Museum. Vienna has some amazing museums, and the Natural History Museum is a great place to explore for an hour or two. Don't miss the famous 'Venus of Willendorf', one of the world's oldest statues.
9. Explore the Viennese nightlife. Vienna has some great bars, restaurants and clubs. Make sure you have a local schnitzel, visit a schnapps museum (with free tasting), try a local beer called a 'Zwickel' and even find a Irish pub or two. We found a funky night club and ended up being photographed for the club's website!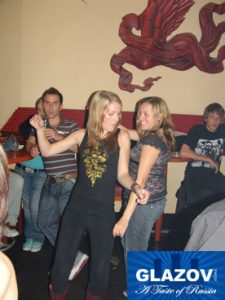 ---
---