Monthly Recap – November and December 2019
A recap of my adventures in the months of November and December 2019
It's warming up! A little too warm and the NSW bushfire season officially started and then went from bad to worse as we moved into Summer. Thankfully all family and friends around the state got through relatively unscathed.
I was lucky enough to have my first ocean swims and a weekend away with the girls in November. December saw some amazing Christmas catch-ups at our house and then a road trip up north for New Year through the Northern Rivers region. Before arriving in QLD I had an overnight stay in Ballina on the Richmond River.  Read on for my monthly recap.
WALKS AT WARRIEWOOD HEADLAND
There is a lot of choices for walks around the headlands of Warriewood, Turimetta and Narrabeen beaches so I often walk there and vary the path and length I take. I have made an effort to walk at least once a week, for both exercise and mental health. Walking somewhere scenic, especially where you can see the ocean makes it so much more enjoyable.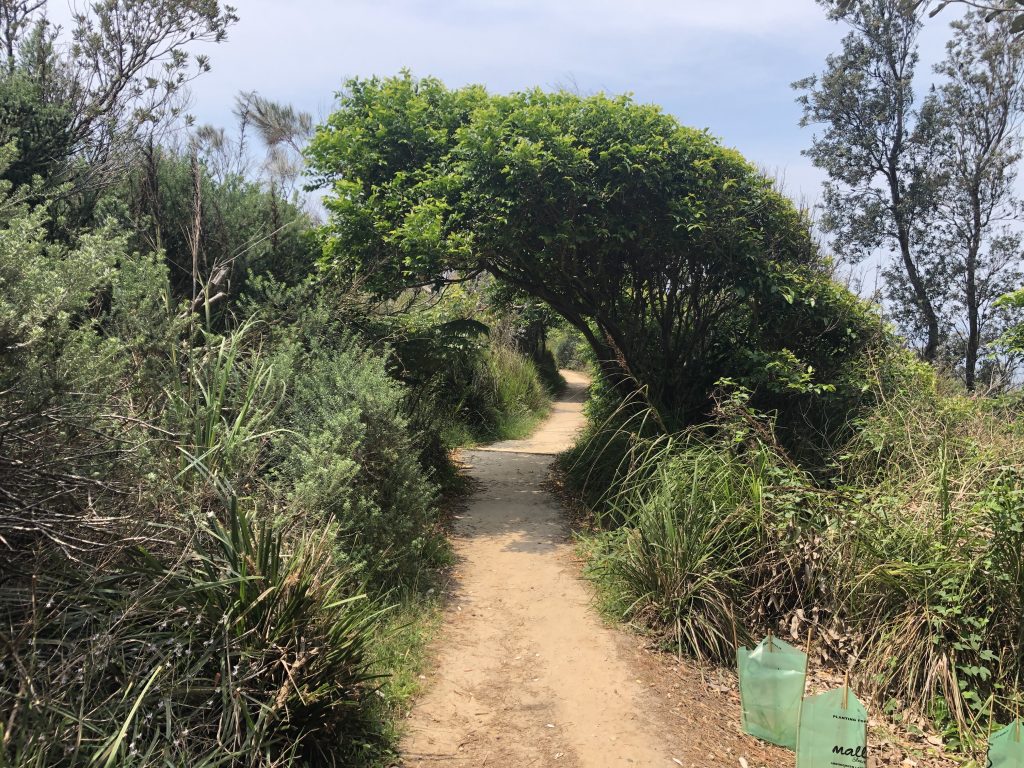 I discovered a wave-shaped tree up on Turimetta headland, how appropriate!
Turimetta beach is pretty rugged, it's not patrolled or very well known. I love the dramatic cliffs and rocks, and I've heard it's very popular with sunrise photographers.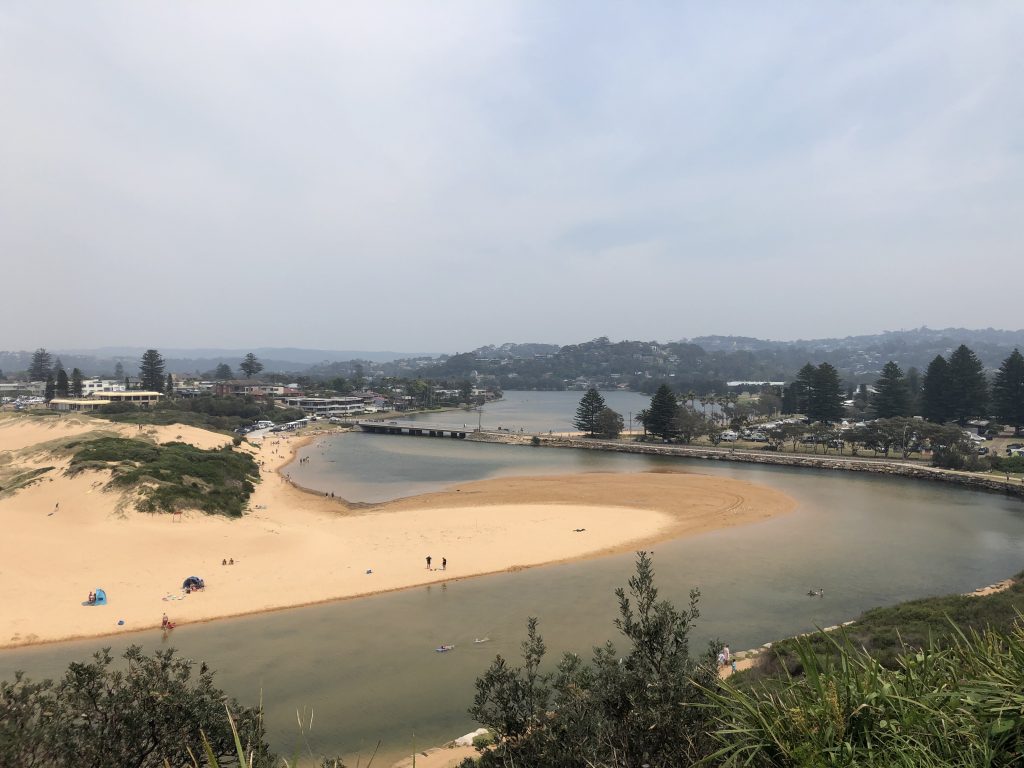 At the end of Narrabeen headland you can look over Narrabeen beach and lagoon. Another popular walk is around the lagoon.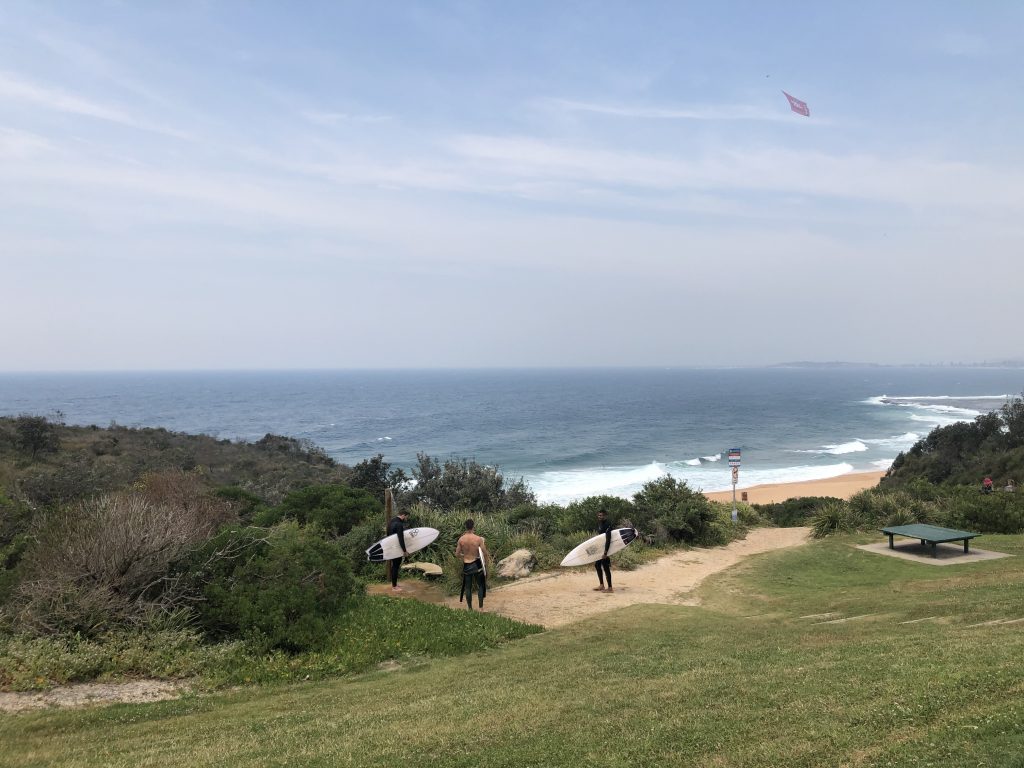 SCENIC WORLD, BLUE MOUNTAINS
As part of my "day job" I get to spend time with 28 excitable 8 and 9 year olds. We had a fantastic excursion to Scenic World in the blue mountains with 90 students and 4 teachers. Highlights included seeing the Three Sisters, riding the cable car and coming up the escarpment on the scenic railway!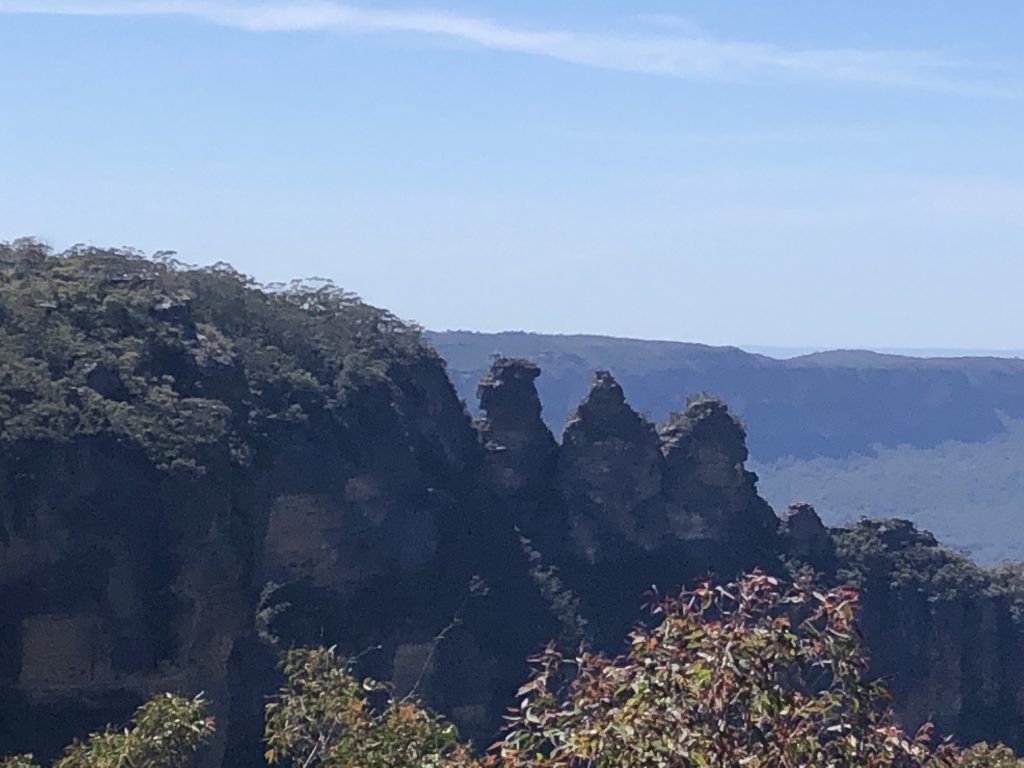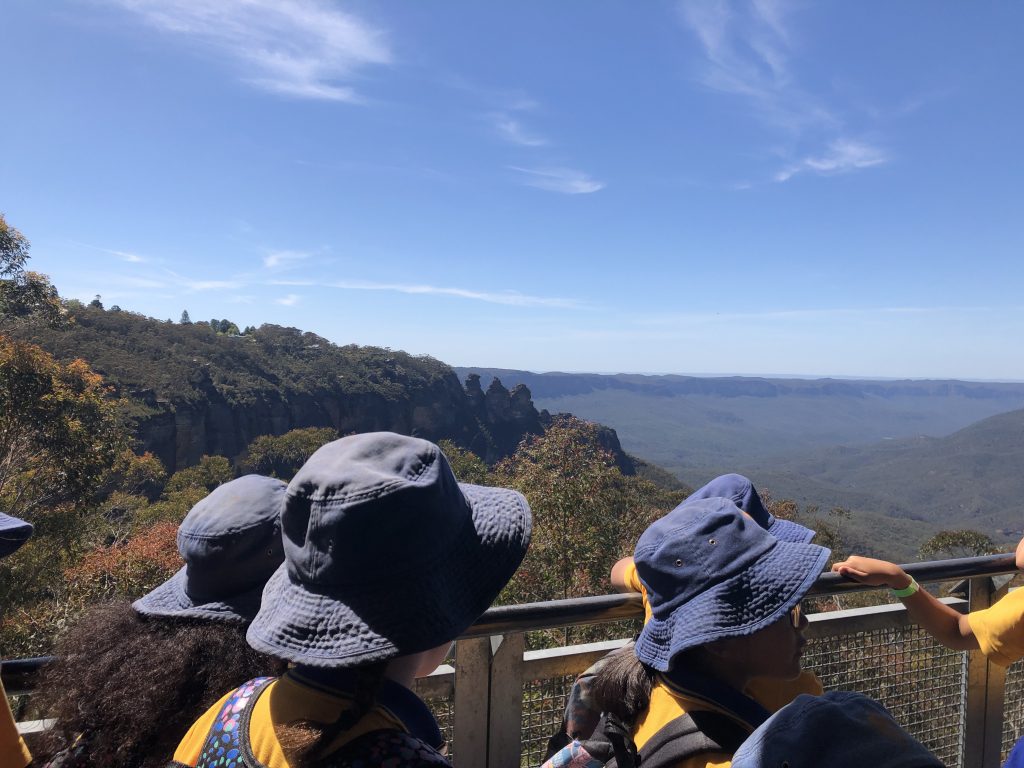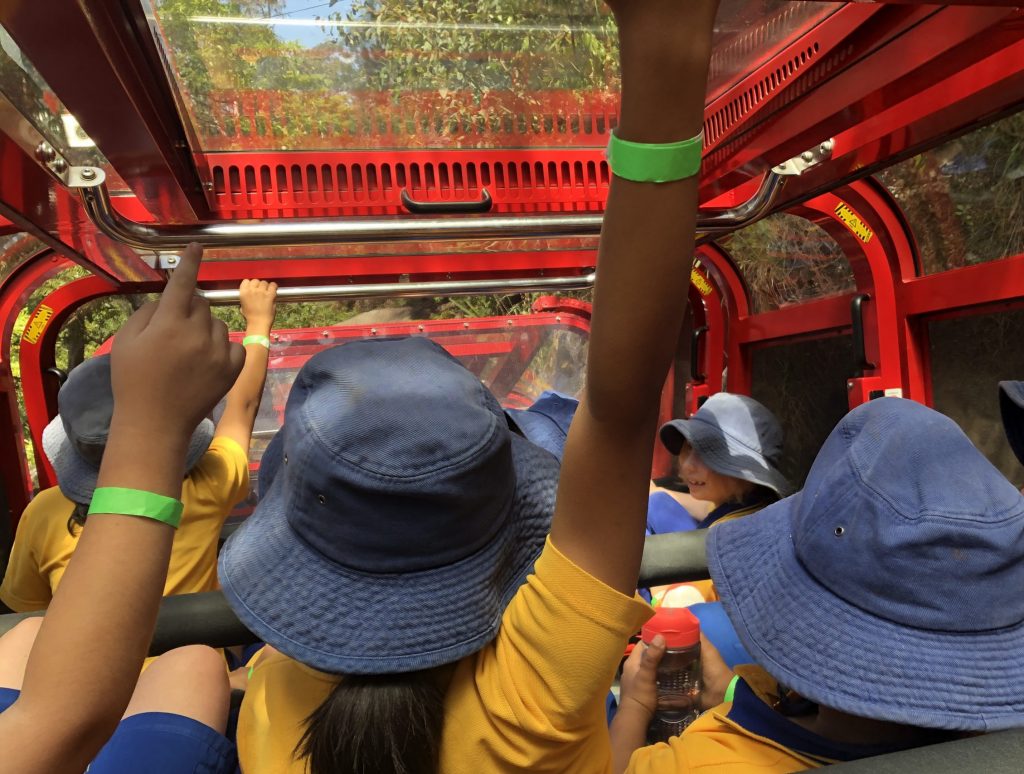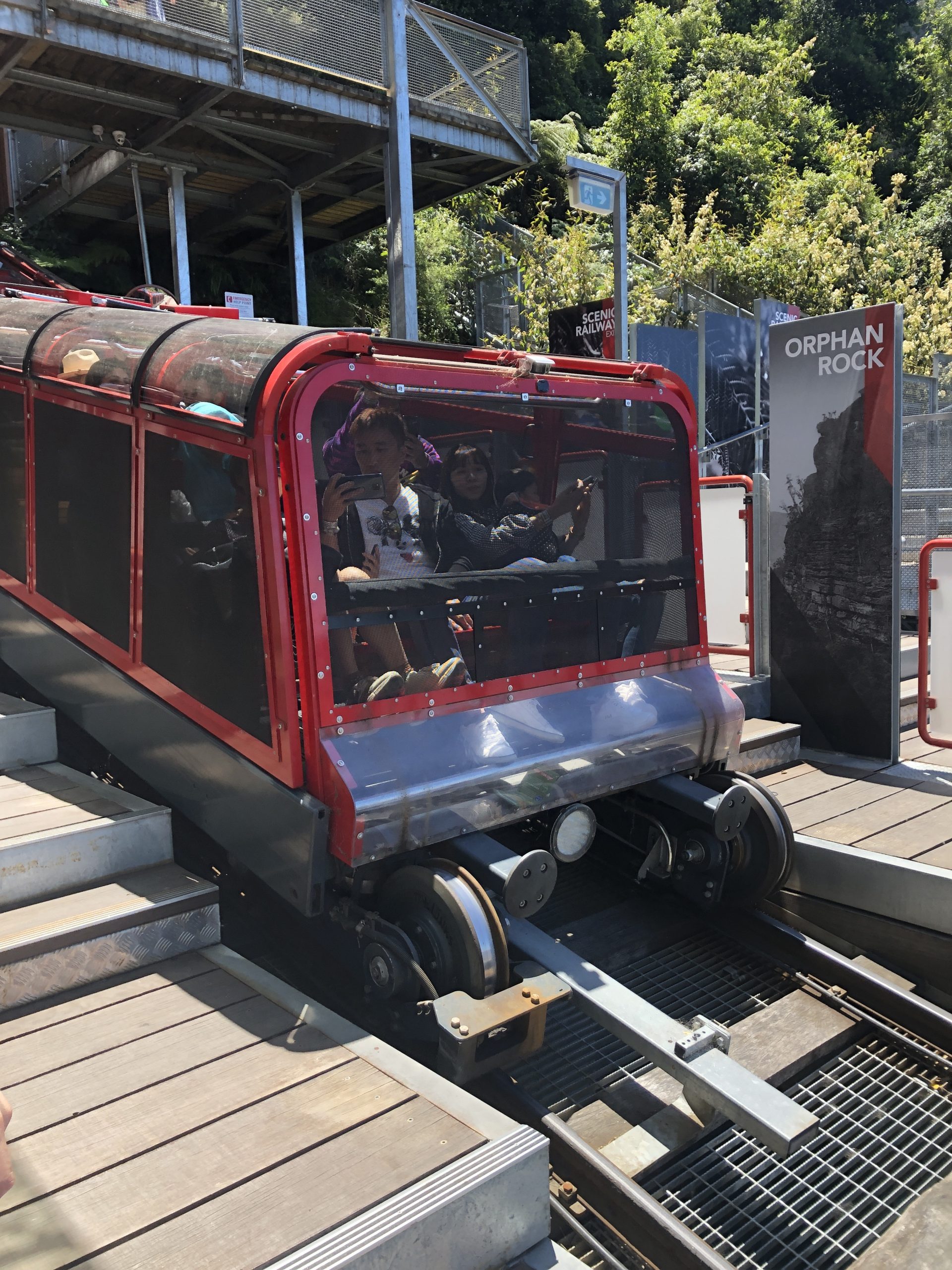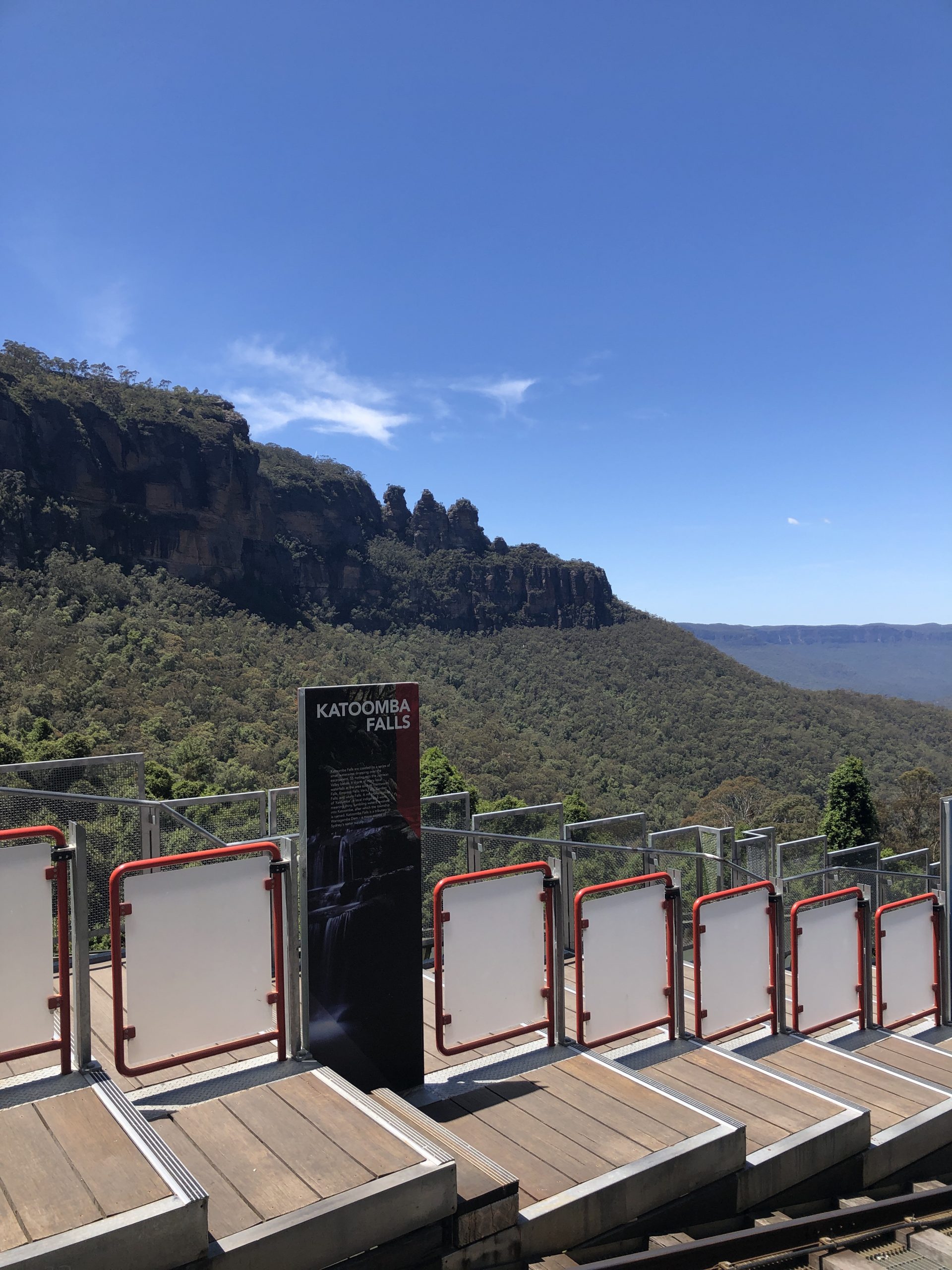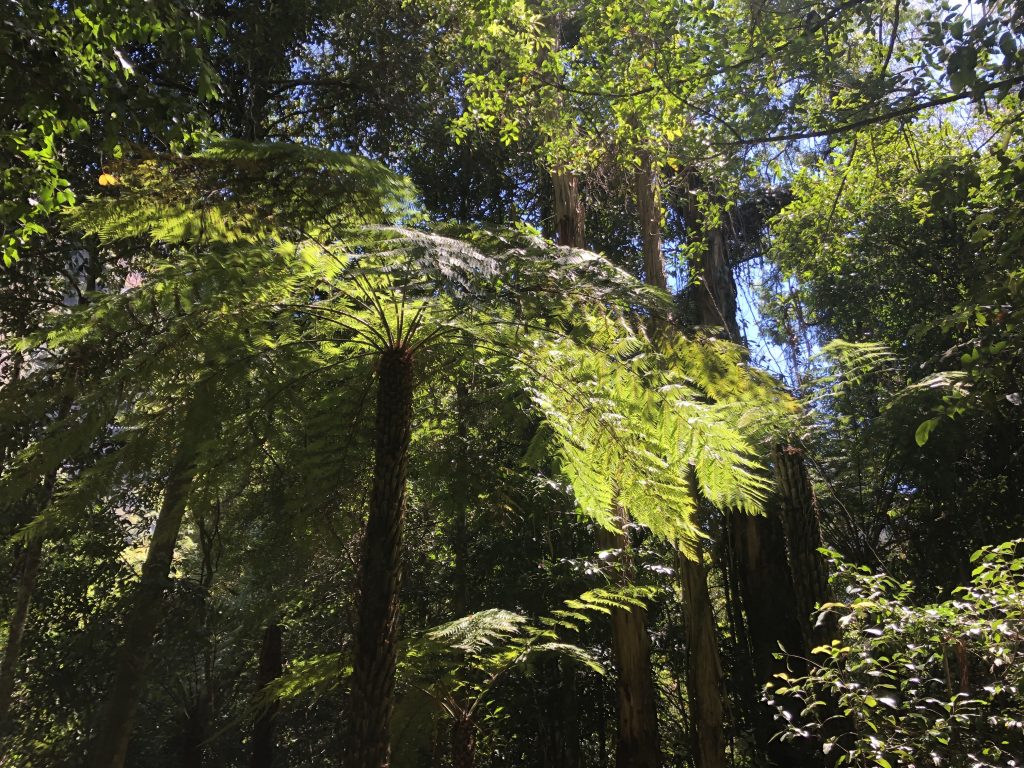 WEEKEND AT PATONGA
I went on a long-awaited weekend away with an awesome group of girls to Patonga, a sleepy little fishing village north of Sydney, at the bottom of the Central Coast. The first 3 of us that arrived headed to The Boathouse Hotel and were treated to this amazing sunset.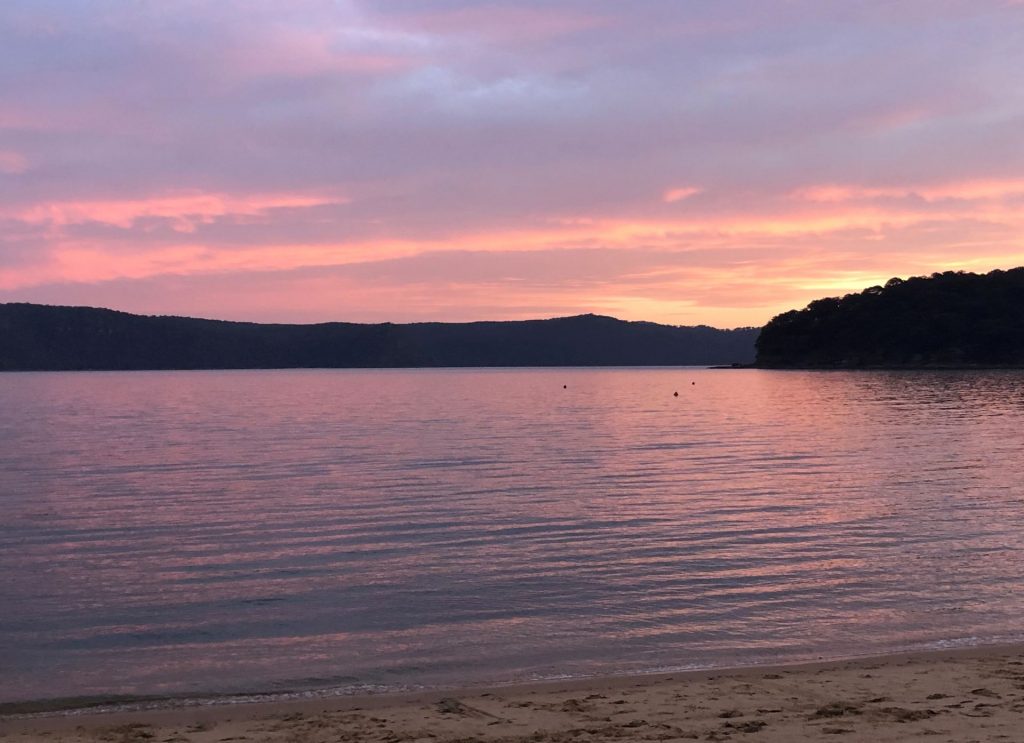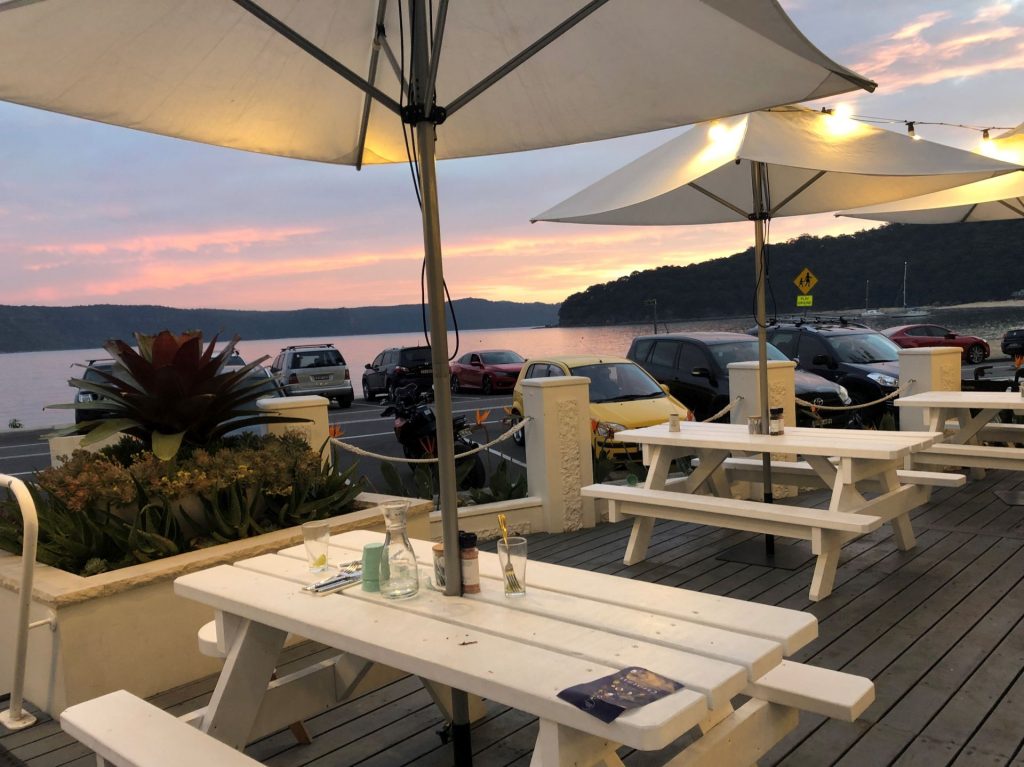 The Boathouse Hotel has really put Patonga on the map, since you can catch a ferry direct to the hotel's door from Palm Beach. I spent my childhood camping at Patonga, where the only shop in town was a general store/fish and chip/ bottle shop, so I always find it odd to see a huge swanky hotel on the spot where the general store used to be.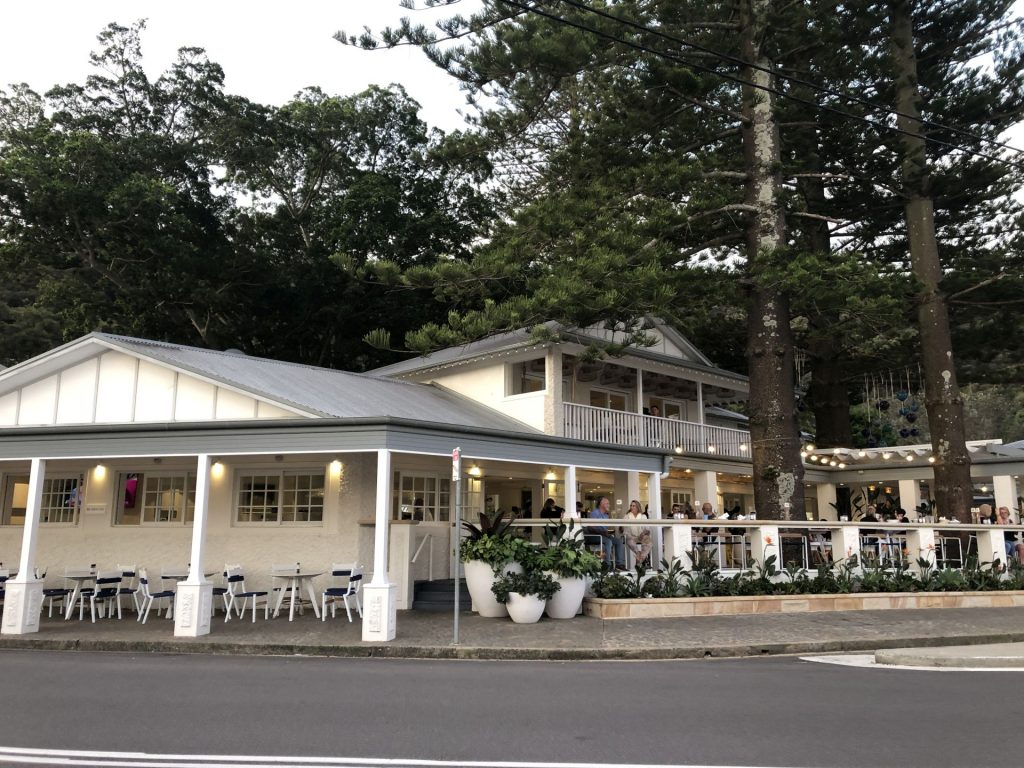 Patonga is part of Broken Bay and doesn't really get surf coming in. There is a small beach with limited sand. This has probably stopped Patonga becoming a popular beach destination, leaving it to locals and fisherman.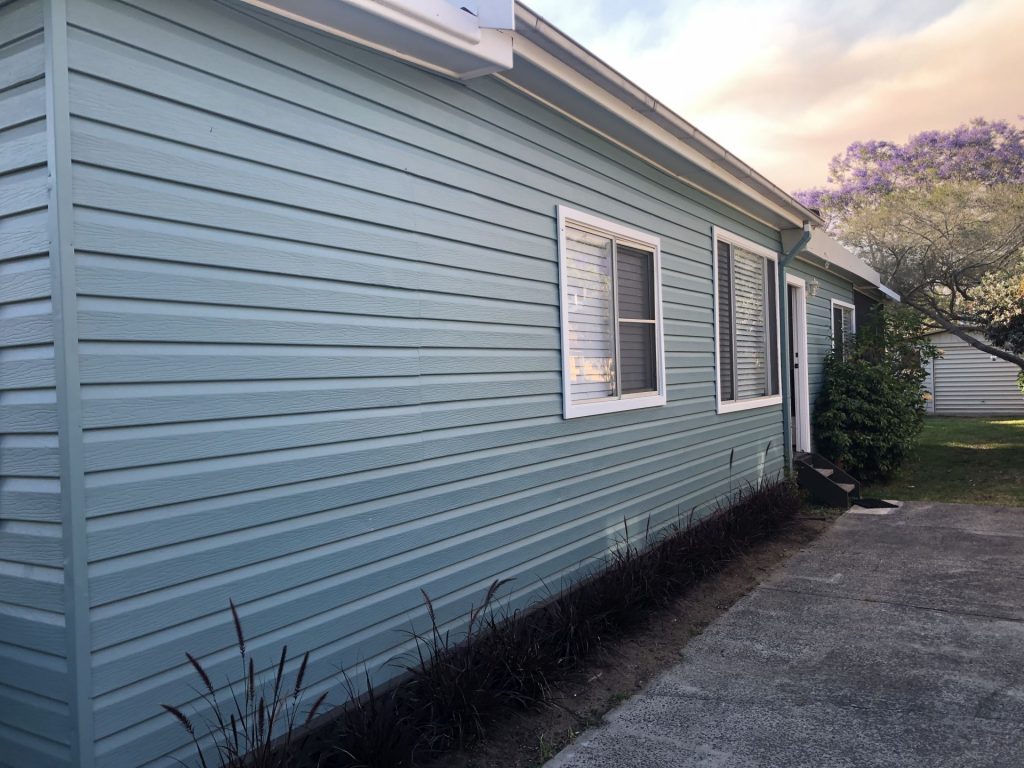 For the six of us we rented a cute, renovated cottage on Airbnb for 2 nights. Walking distance to the beach, Boathouse Hotel and camp ground, it was perfect!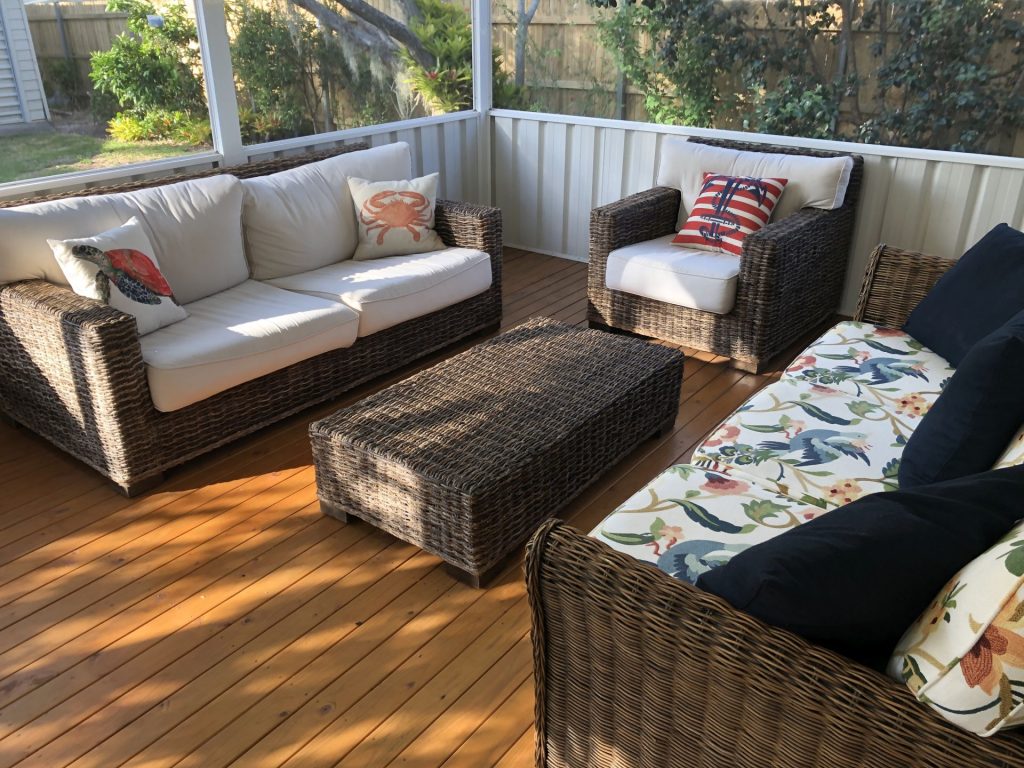 This amazing outside entertaining area had inclosed fly screens all around, perfect for a late afternoon cheese platter.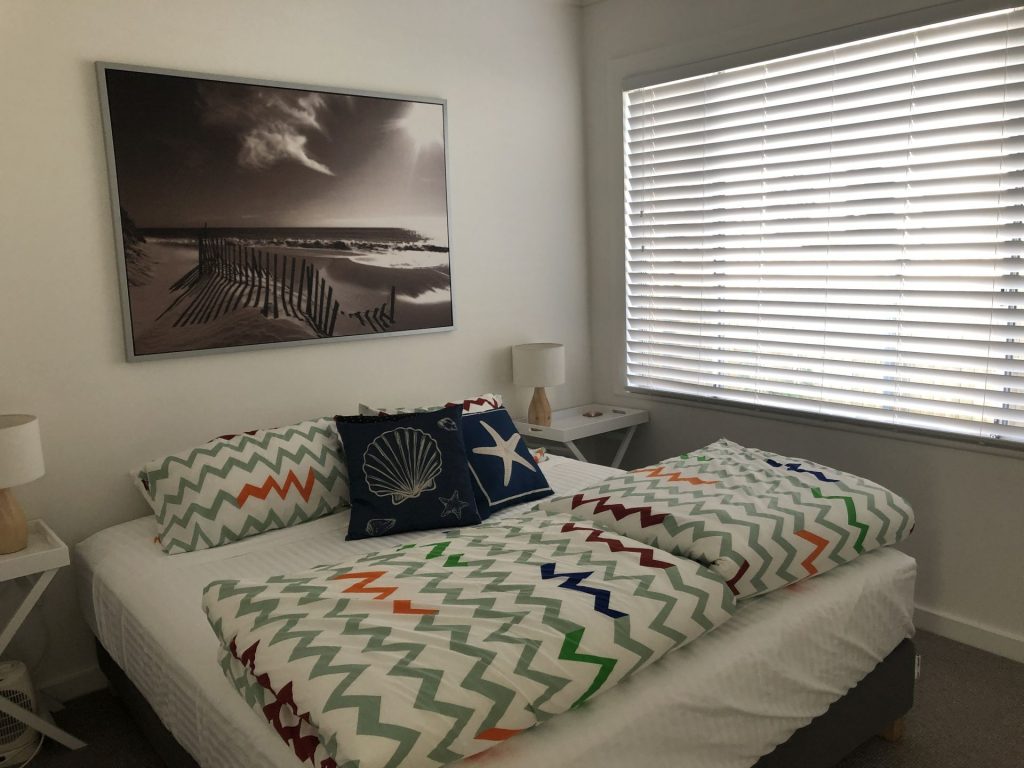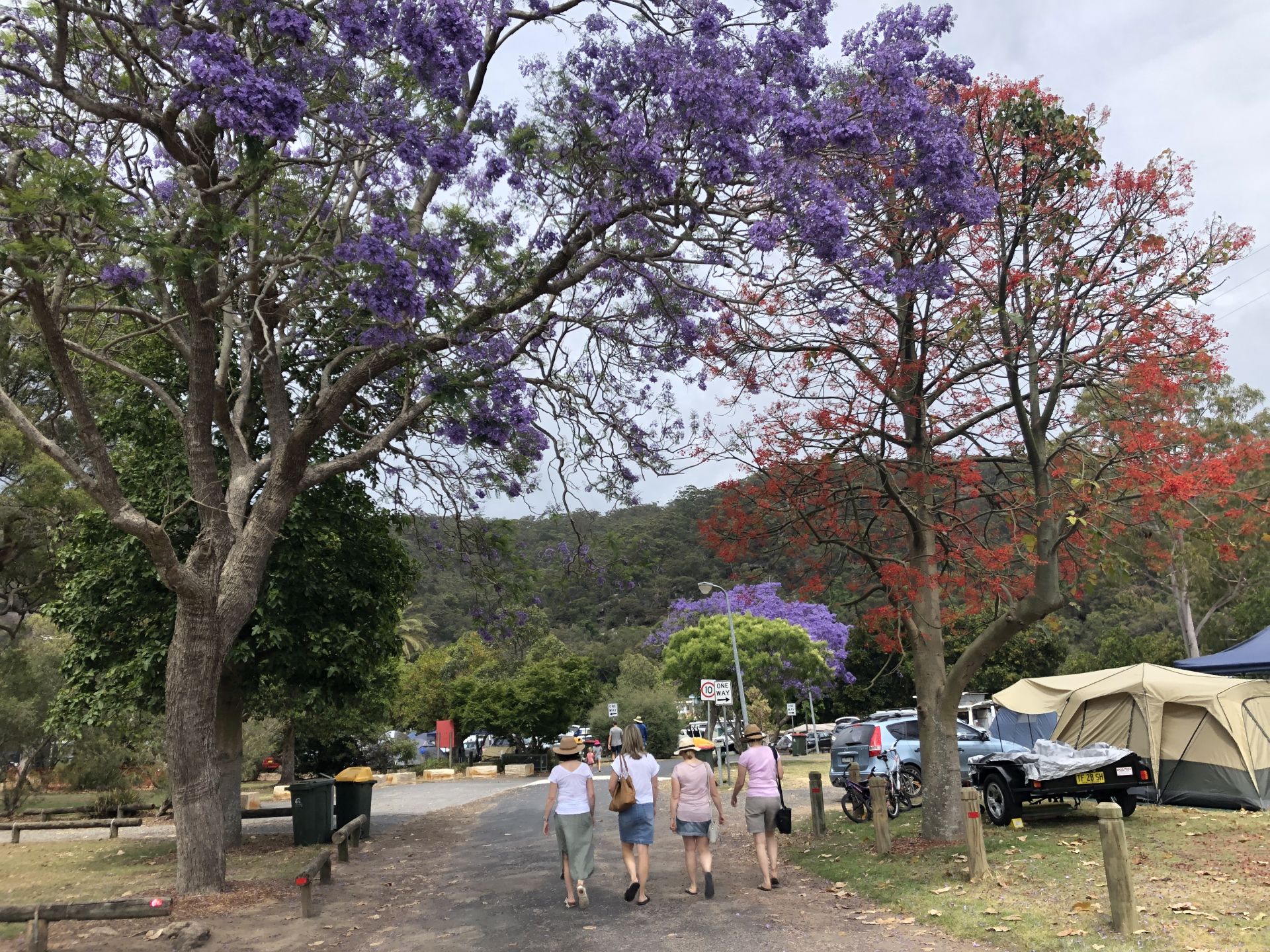 I couldn't resist taking a walk through the campground to reminisce of many years spent as a child camping here with 3 other families.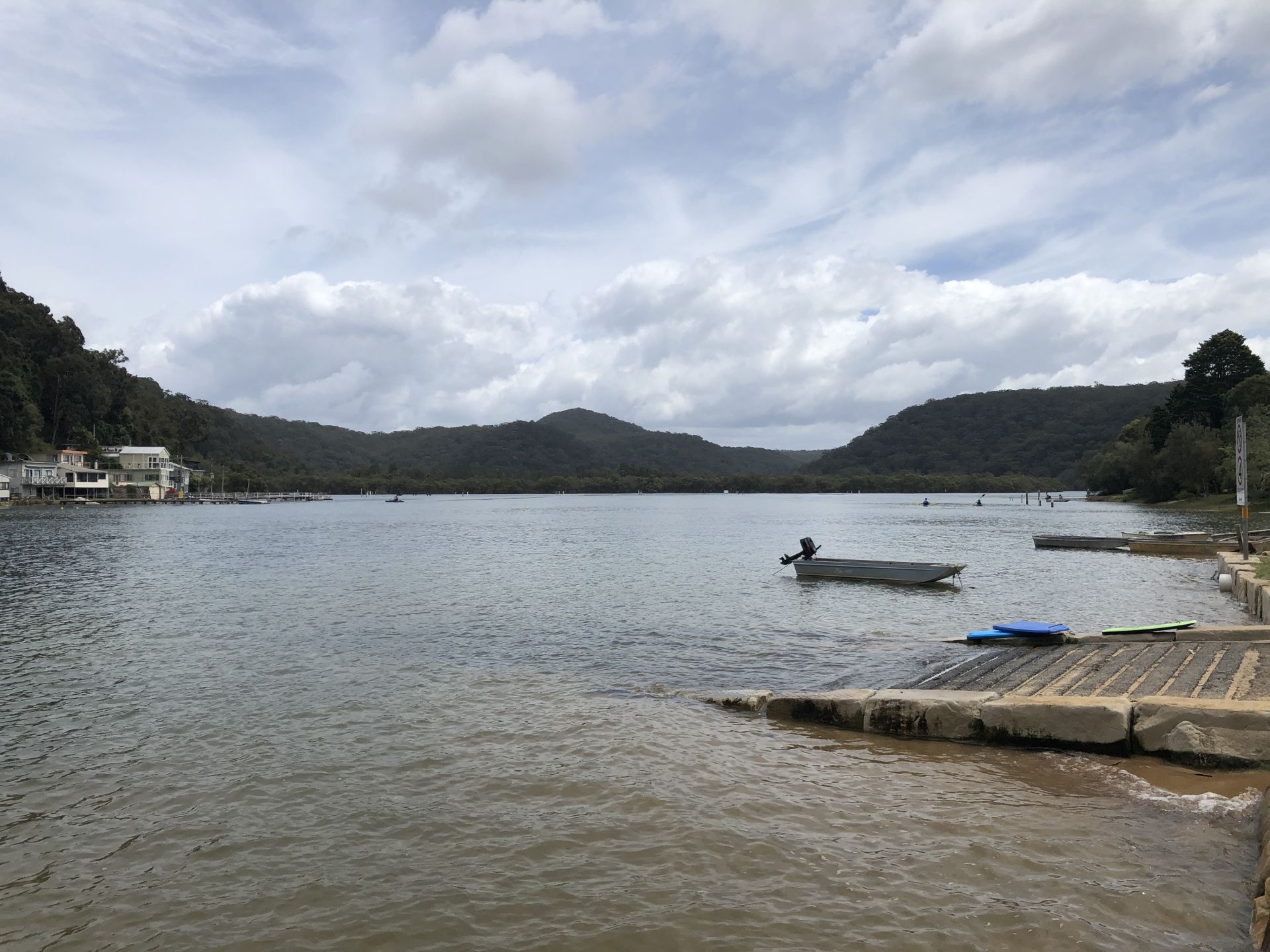 Patonga is situated on a small inlet. The mouth of the river is perfect for fishing and floating in on the tide. There are some houses across the inlet that are only accessible by boat, which used to fascinate me when I was young. I always wondered who would choose to have a house with only water access? There are many communities like this across Sydney and the Central Coast, many are holiday residences but some people live on islands and remote coves full time.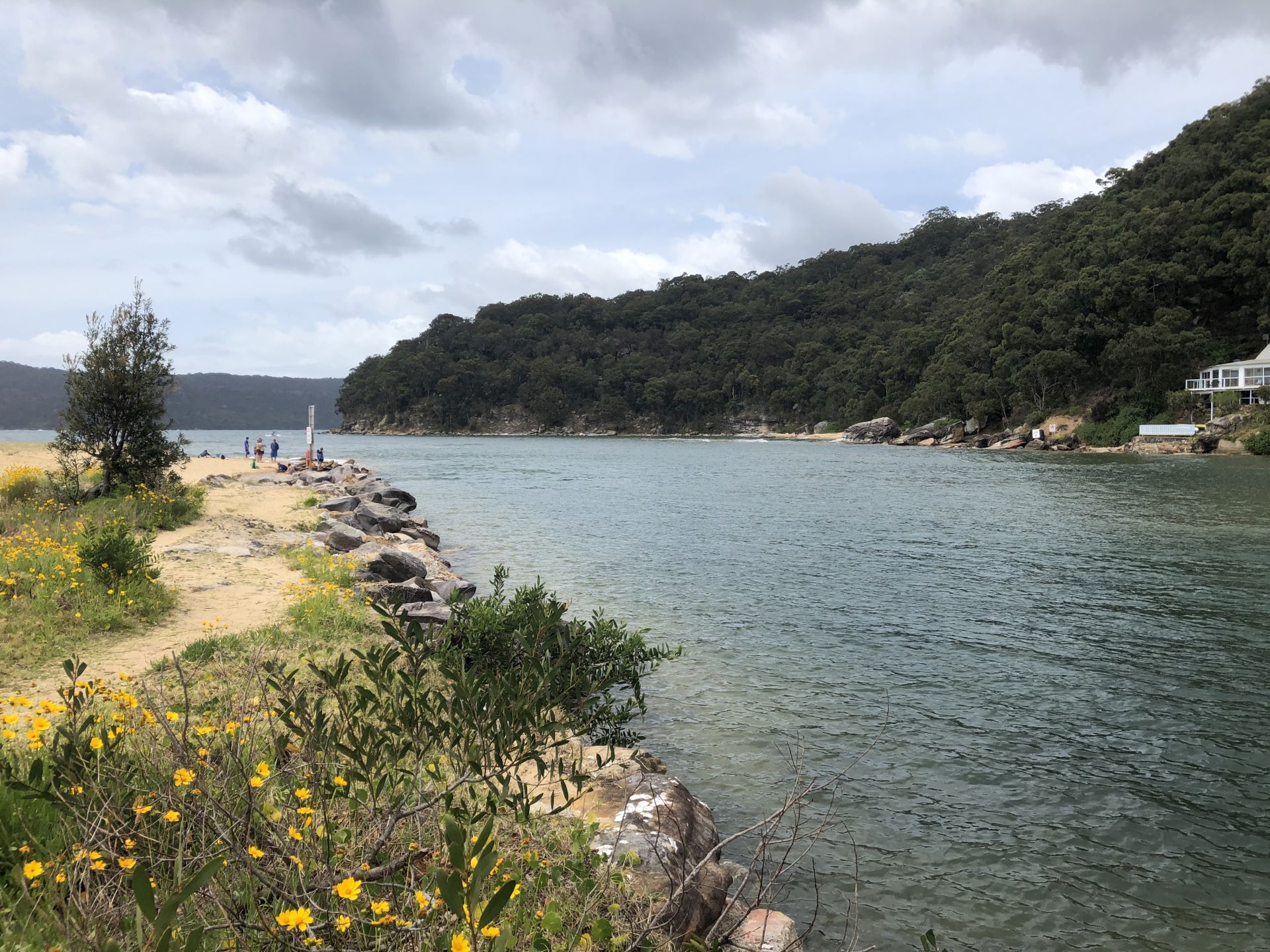 DAY TRIP TO PEARL BEACH
Around the corner from Patonga is Pearl Beach. This beach has better surf (sometimes) and more sand than Patonga. Another sleepy beach village, with a few stores, lovely houses – many of which are holiday rentals, a stretch of beach, an ocean rock pool and a great rocky platform you can walk on and around to the point.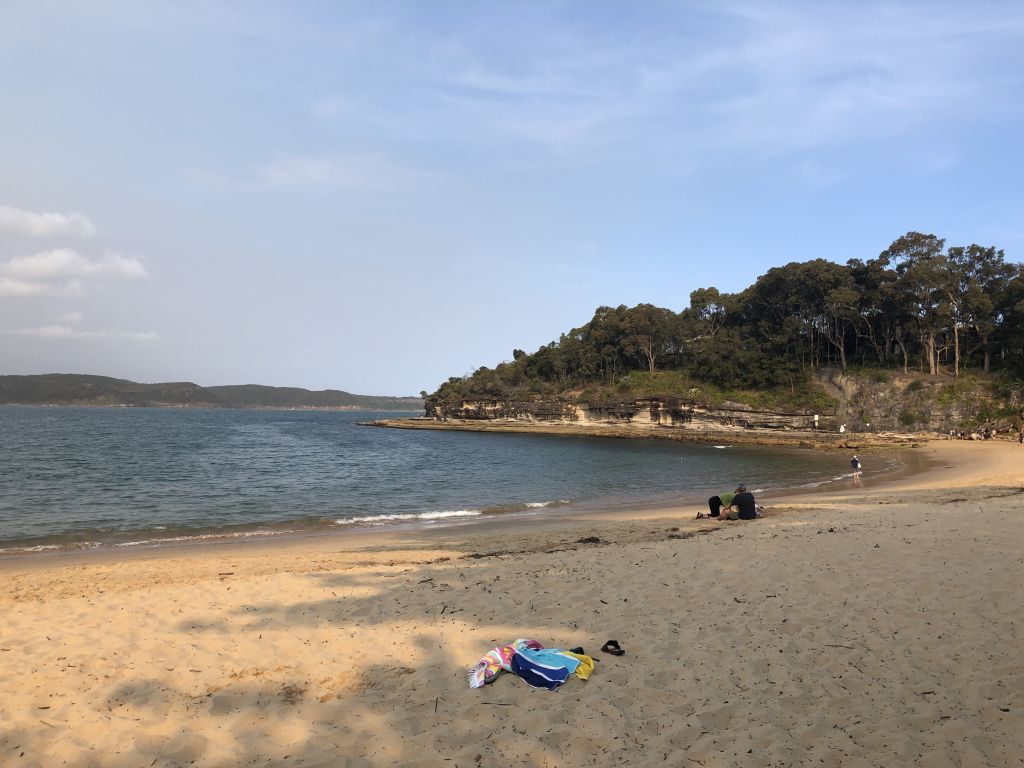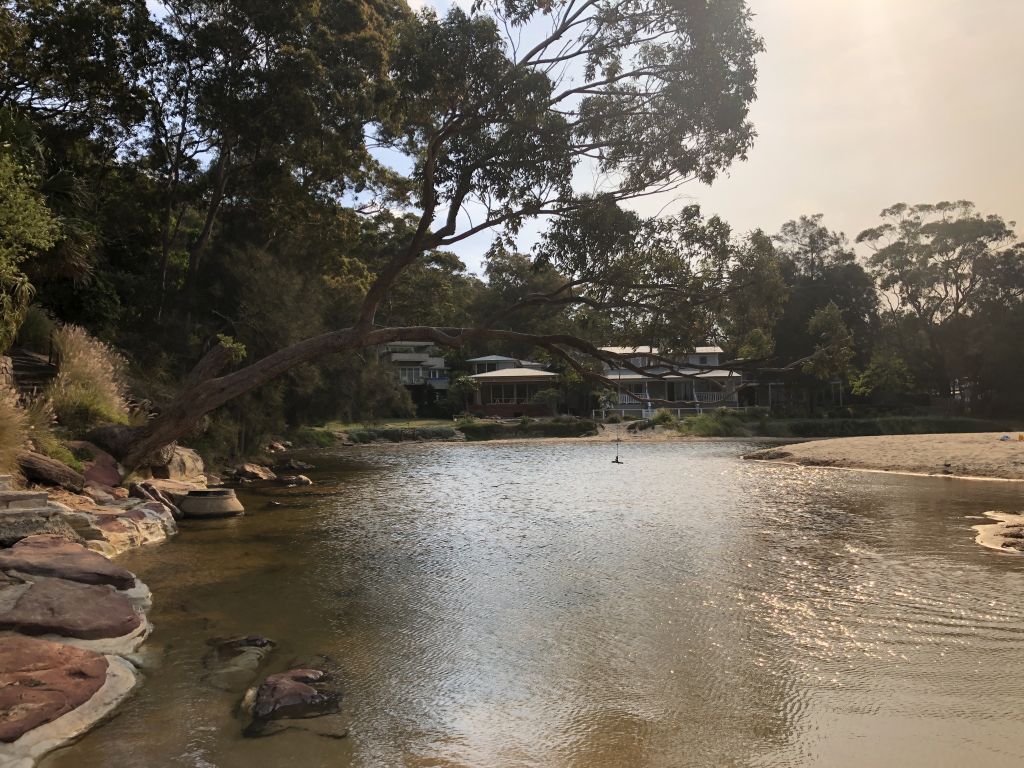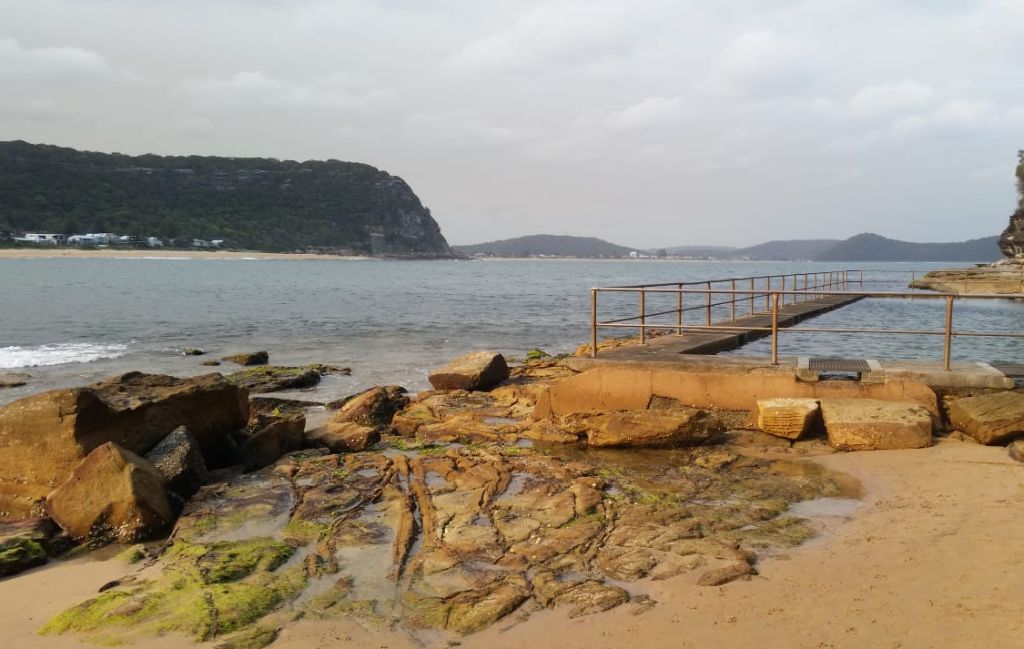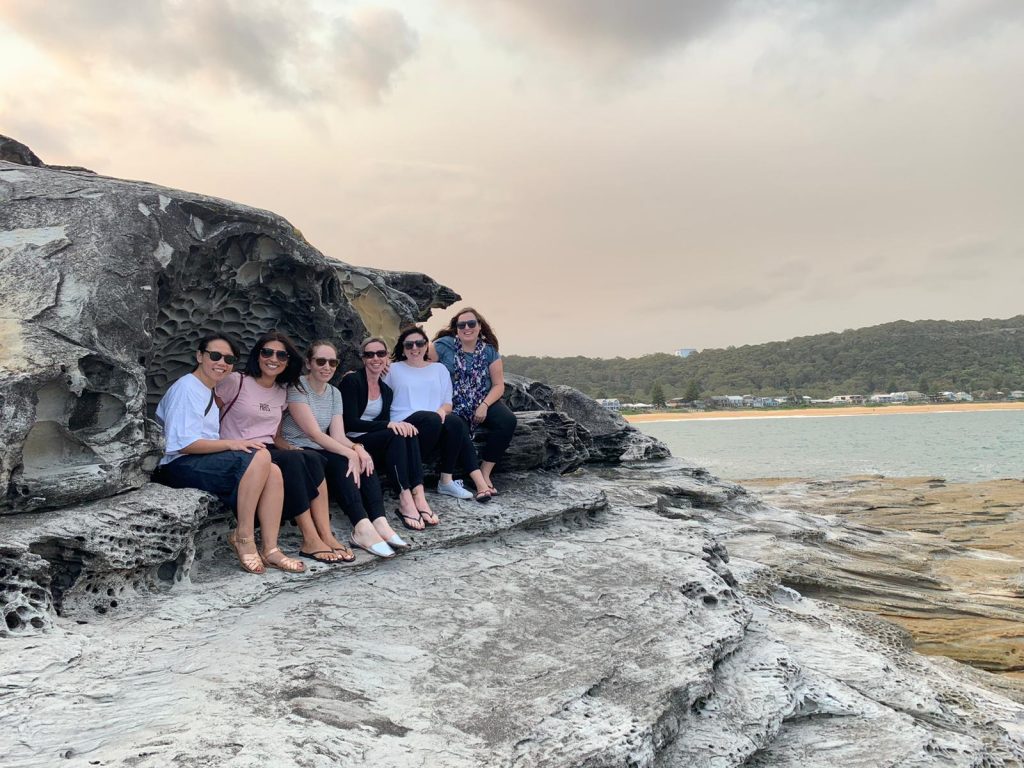 SYDNEY HARBOUR AND THE ROCKS
As Christmas approached and my summer holidays started I took a trip into the city on the ferry to wander around the Rocks Christmas markets and get pancakes. No shopping for me, just a wander with a good friend and some ice cream!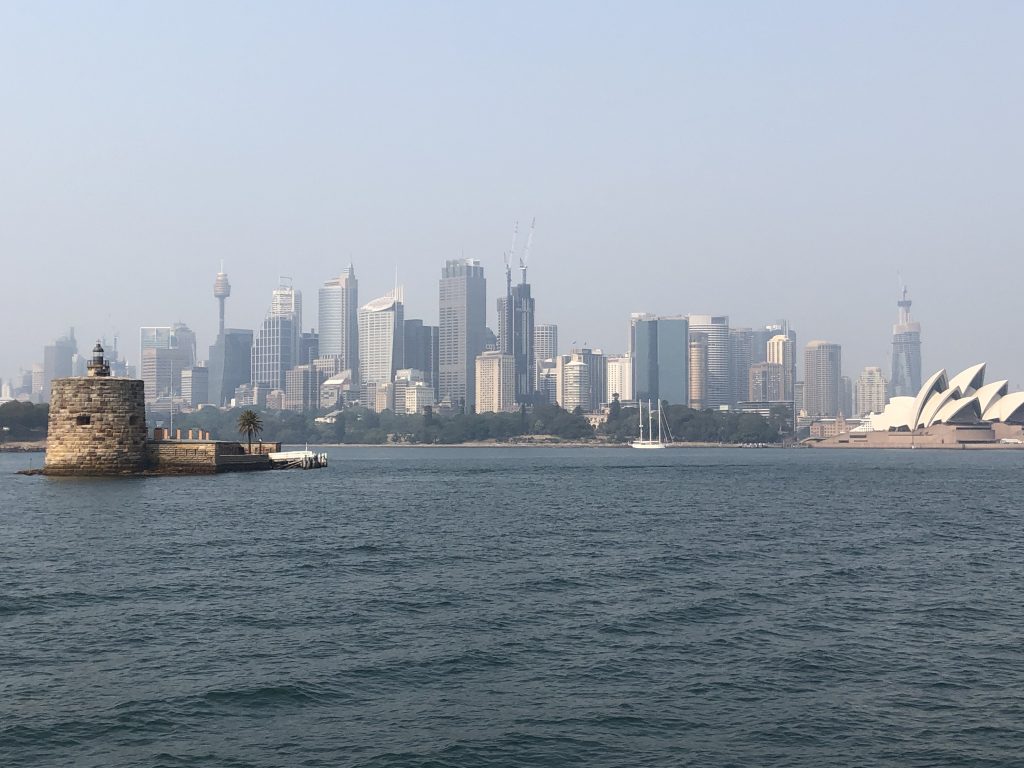 I also had to catch a train, where I realised I'd forgotten some of the cities more historical subway stations, like this one at Museum.



If only we hadn't just filled up on pancakes, I would have been feasting at all the market food stalls!

CHRISTMAS TIME
Christmas was all local this year, with two Christmas catch ups at our house with family. The Artist and I also found time to wander the streets and check out the local Christmas lights display.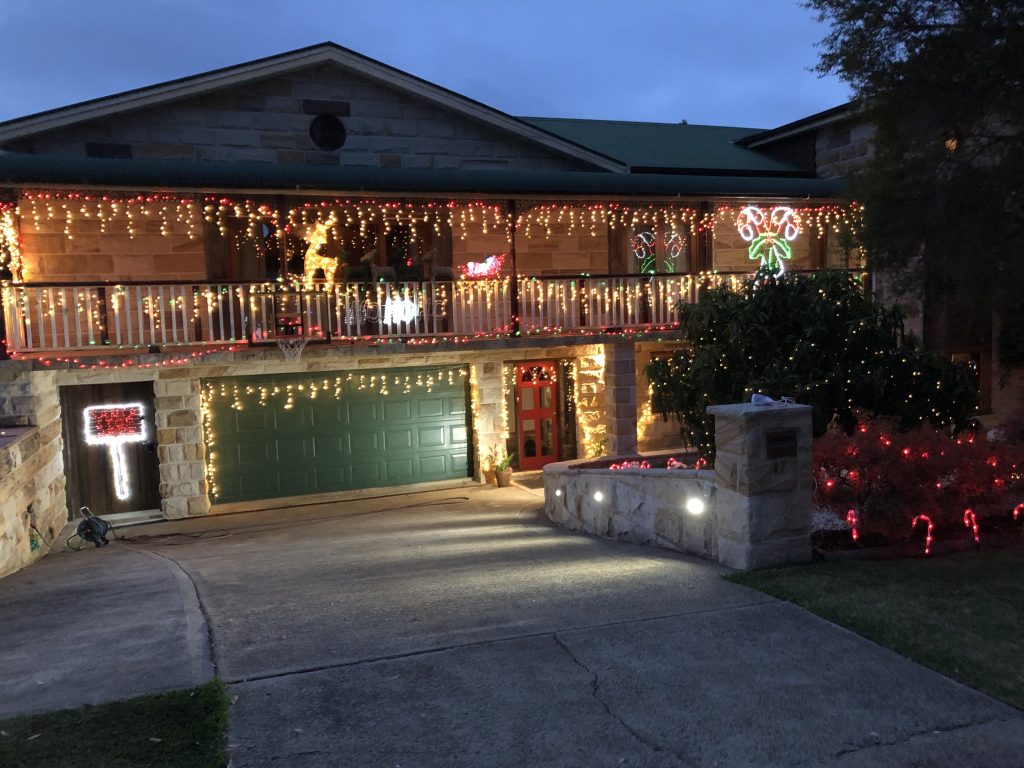 ROAD TRIP TO QUEENSLAND
After Boxing Day we set off to Queensland for a week. With bushfires raging around the state, we were lucky to make it on our 2 day road trip as many areas were closed. It was heartbreaking to drive past recently burnt bush areas, and see the shells of houses and sheds destroyed by fire.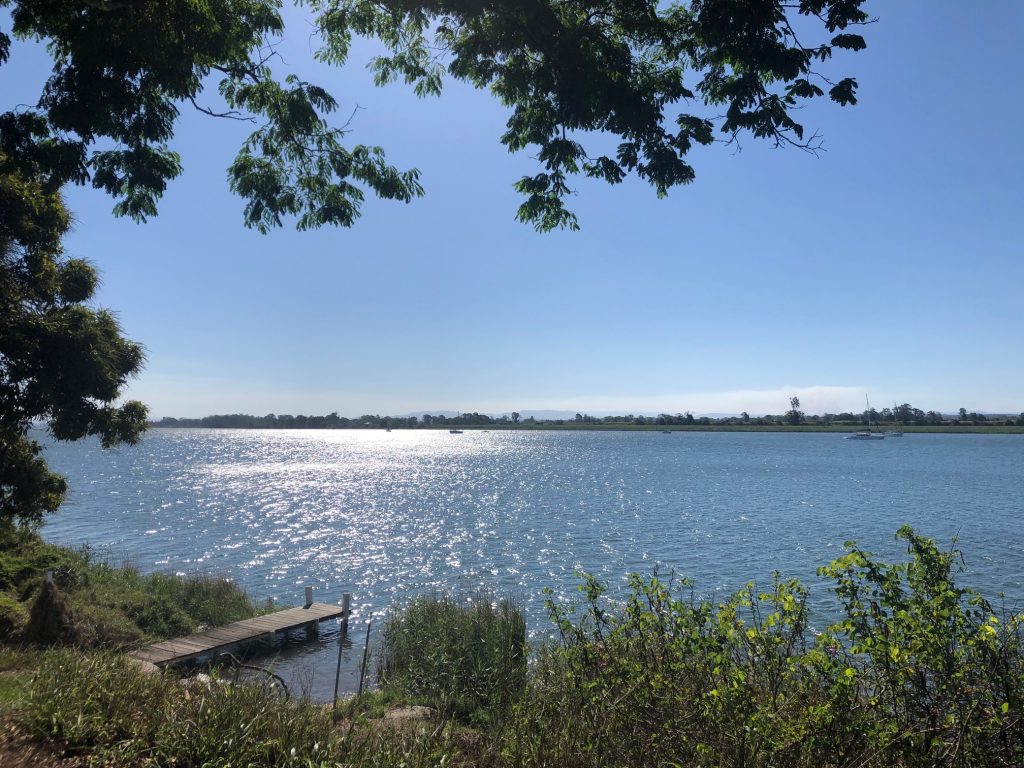 Our first day on the road saw us stop at a small country town called Ulmarra, on the banks of the Clarence River. Being Sunday afternoon everything except the pub was closed, but we found a park to stretch our legs, admiring the wide river and watch the local bat colony make a cacophony of sounds in the gum trees.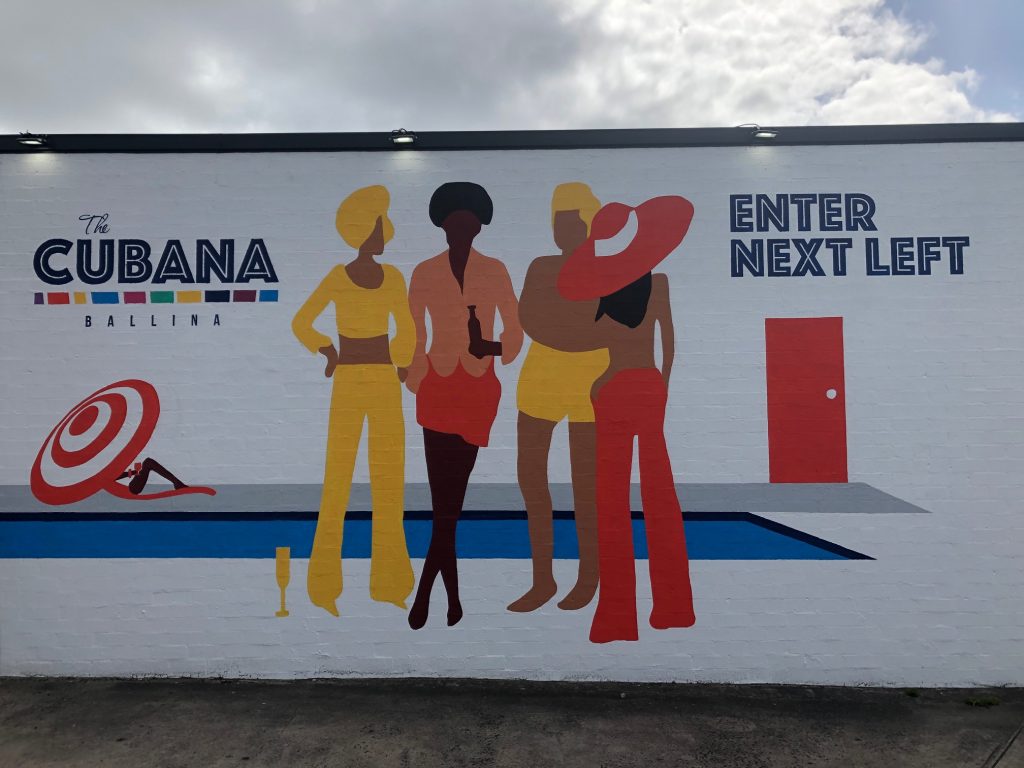 For our overnight stay en route to the Sunshine Coast we stopped at the beach town of Ballina. The total drive is about 13 hours without stops, so I prefer to drive it in 2 days and use the overnight as a chance to check out another part of the state of NSW. Ballina hadn't changed much since I visited as a teenager, but we found a great little motel, recently renovated and reopened call The Cubana.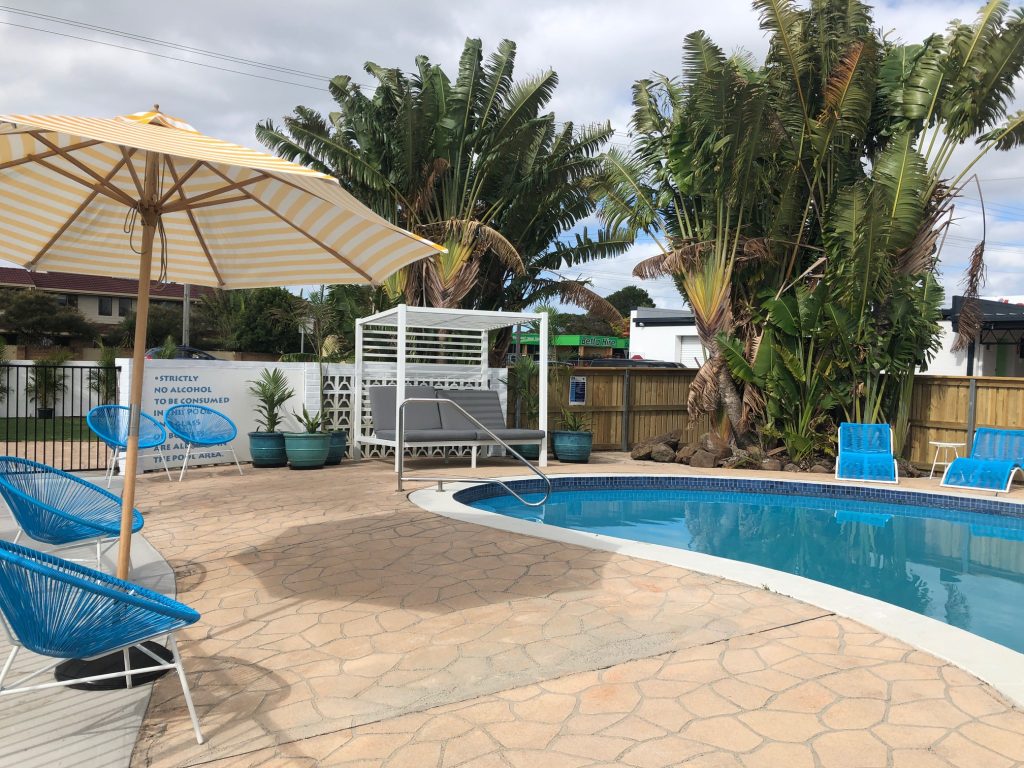 The rooms were colourful, the pool was perfect, and it was a short stroll or drive to town. We would definitely stay again! They also have a location at Nambucca heads and Yamba, other great North Coast towns.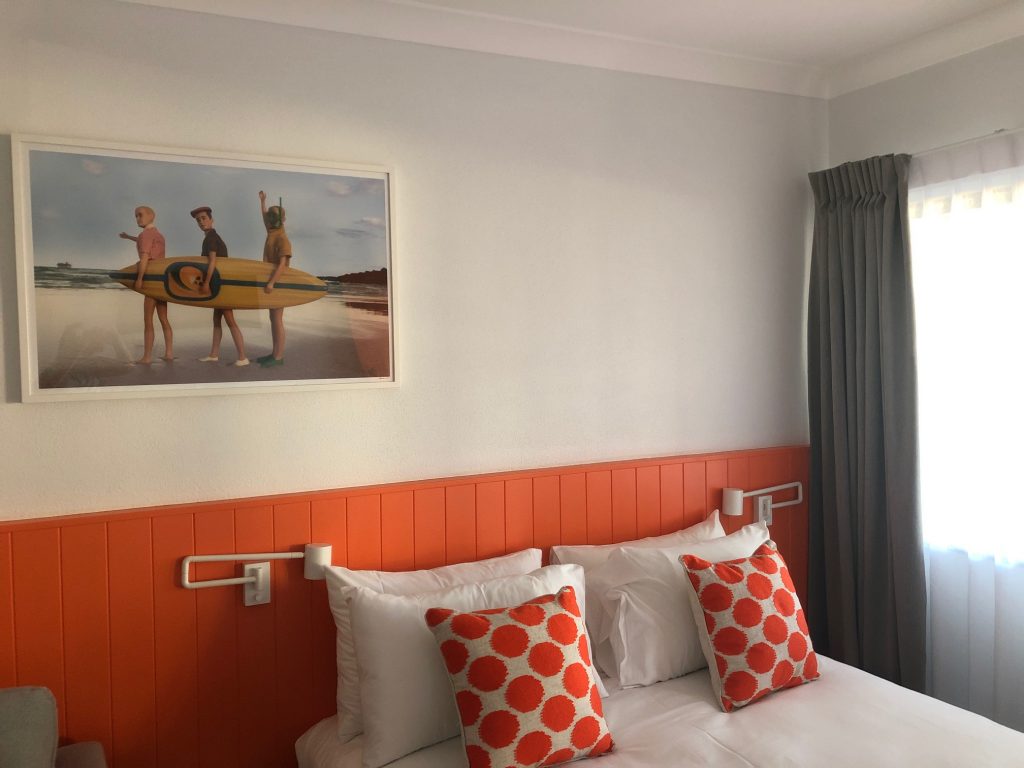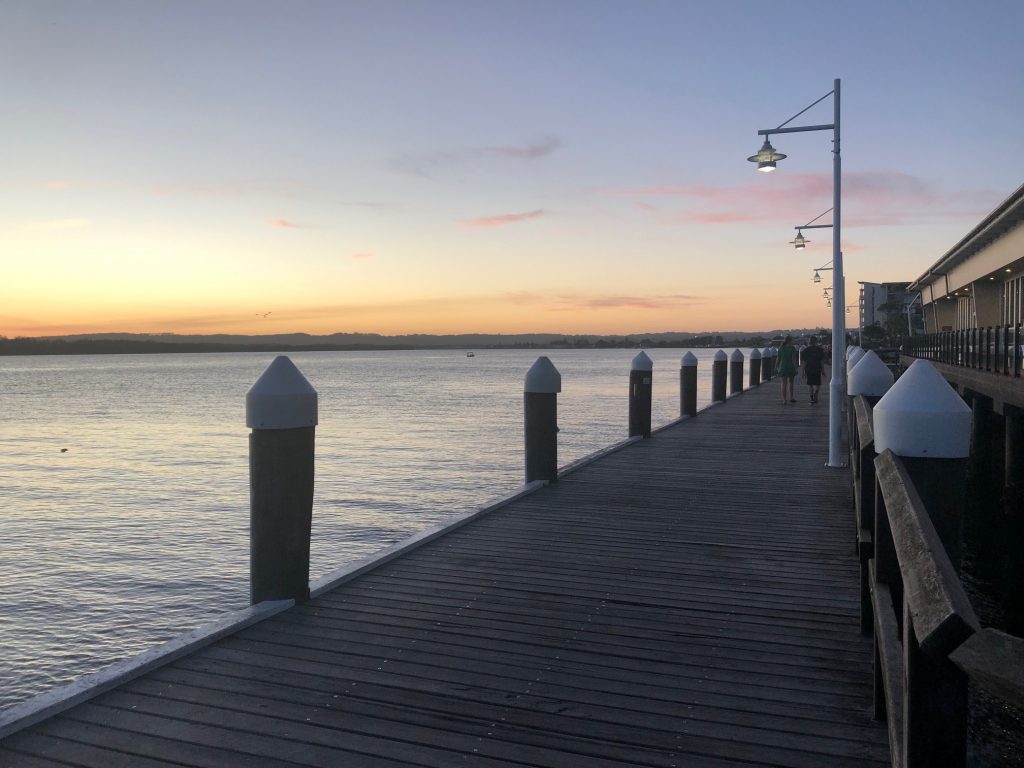 We had dinner at a downtown Ballina pub and walked the boardwalk along the Richmond River, where we saw a turtle swimming at sunset.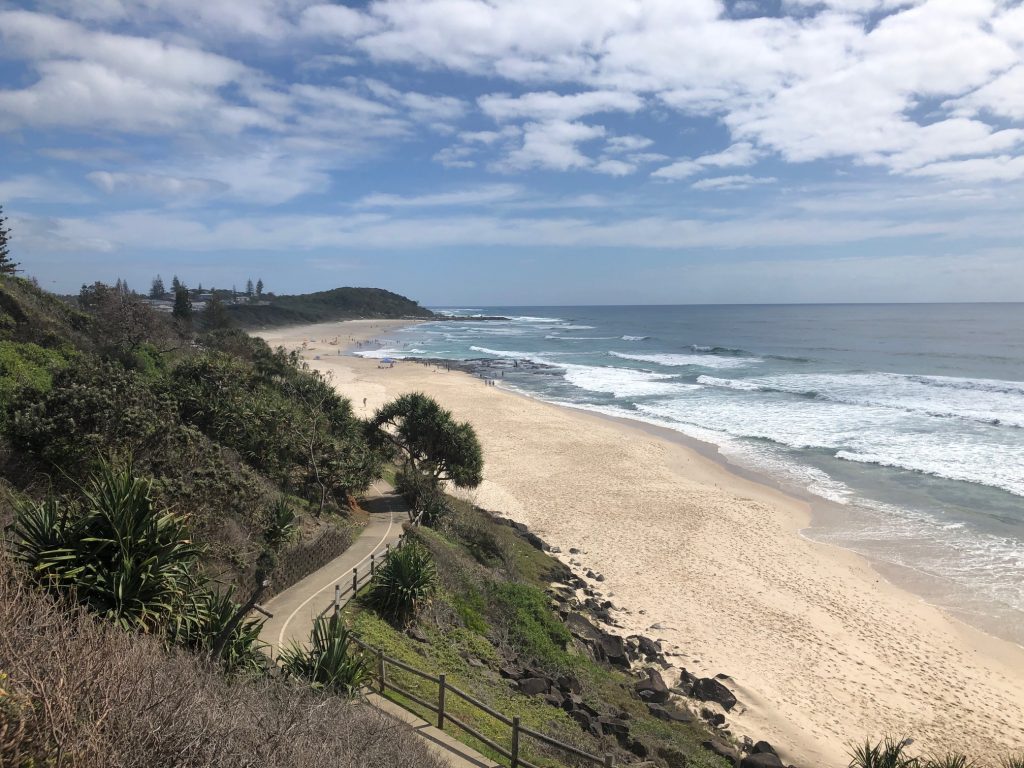 The next day, and the second last of 2019, we left downtown Ballina and drove along the coast roads past the amazing beaches. After Ballina comes Lennox Head, another cool little beach community. If you continue along the beach road you would reach Byron Bay, one of Australia's most famous coastal towns.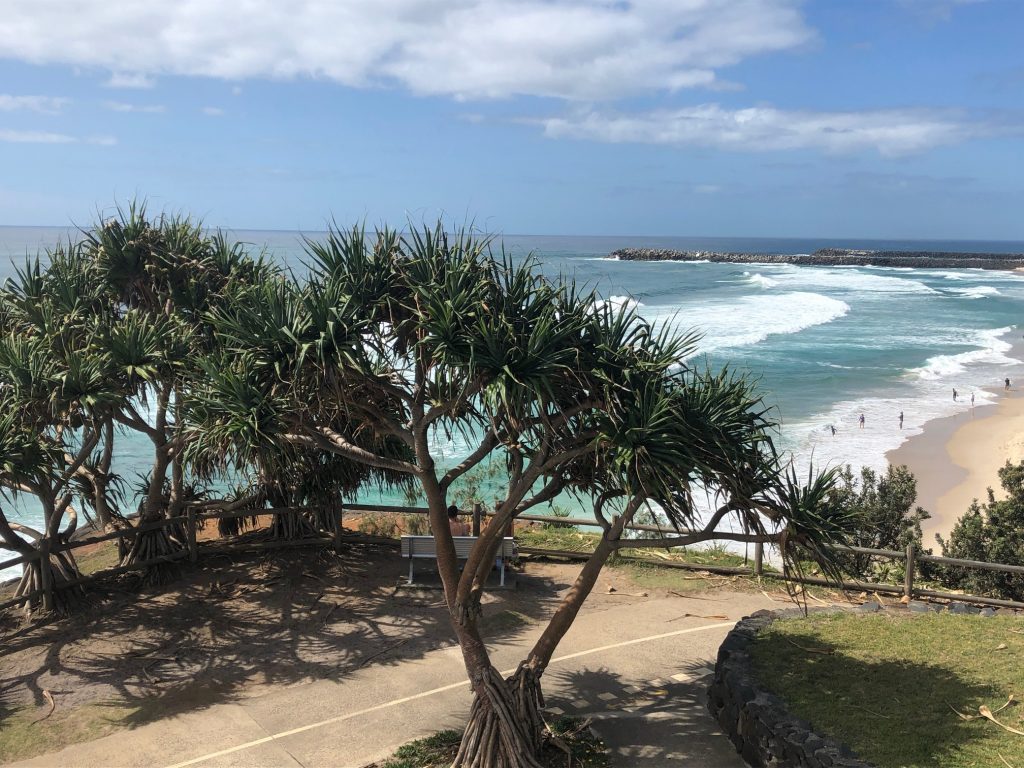 We headed back to the Pacific Highway, and continued our drive into Queensland and on to the Sunshine Coast! More about that in the January and February Recap.
So that was how I finished the year of 2019! It seems odd writing about the end of the year… where we were taking it all for granted. Who knew that in the next four months our city, state and country would be ravaged by the worst bushfires in history, then flooded and wrecked by storms, before ending up in an uneasy state of lockdown as the Covid-19 virus arrived on our shores.
Makes the term 'Happy New Year' seem a little inappropriate… here's to the second half of 2020 feeling a little more hopeful.
---
---