Armchair Travel – The Beaches of Savaii, Samoa
Come on a virtual trip from your lounge room! While we are stuck at home and unable to travel, I thought I would put together visual trips of some faraway places. This way we can all participate in some photography escapism and remind ourselves of how big and diverse this world really is. And who knows?  You may just get some inspiration for a future trip.
So sit back, relax and let me take you on a journey!
ARMCHAIR TRAVEL – THE BEACHES OF SAVAII, SAMOA
For many of us who can't travel, we would love to be jetsetting off to some tropical paradise, to lie on white sand beaches and bathe in crystal clear aqua waters. I was blown away by the spectacular, seemingly untouched beaches of Savaii, Western Samoa's big rugged island. We spent a few days on the island, after catching the ferry from Upolu, Samoa's busier island. Savaii, home of the active volcano Mount Matavanu, is a nature lovers paradise 'waiting to be explored. We drove through palm tree plantations, crawled up waterfalls and swam in the shallows of some of the bluest water I had ever seen.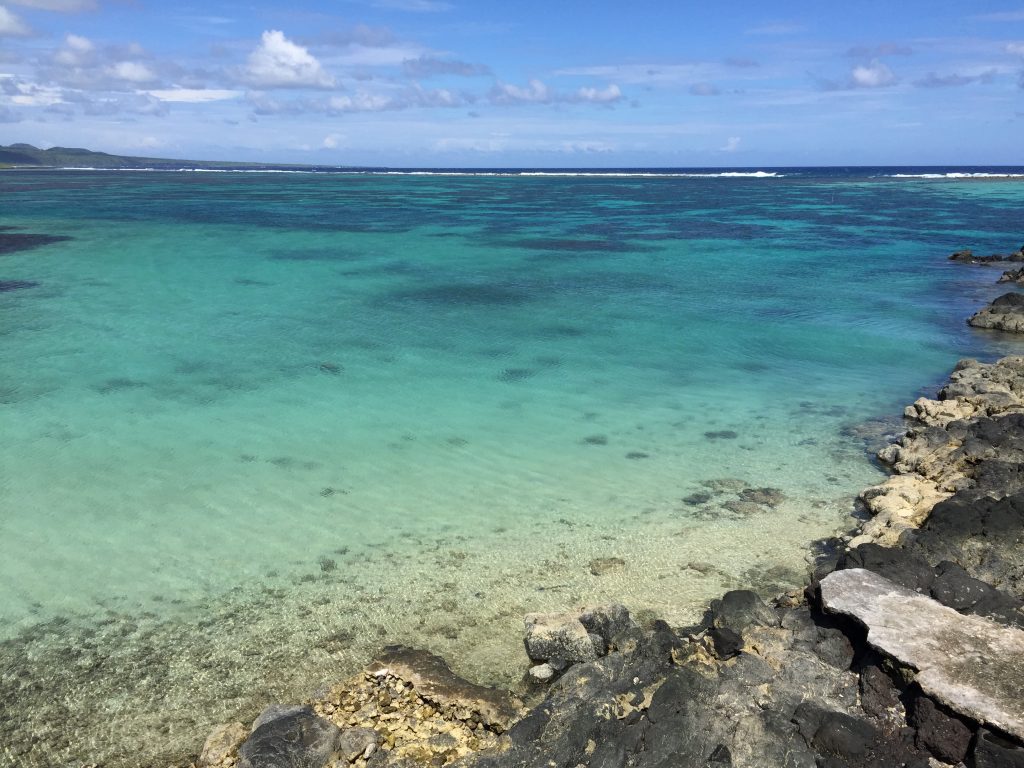 We hired a 4WD drive organised by our accomodation, Le Lagoto Resort and Spa and set off on the ring road across the top of the island. Soon we were driving past the sparkling blue waters of Asau Bay.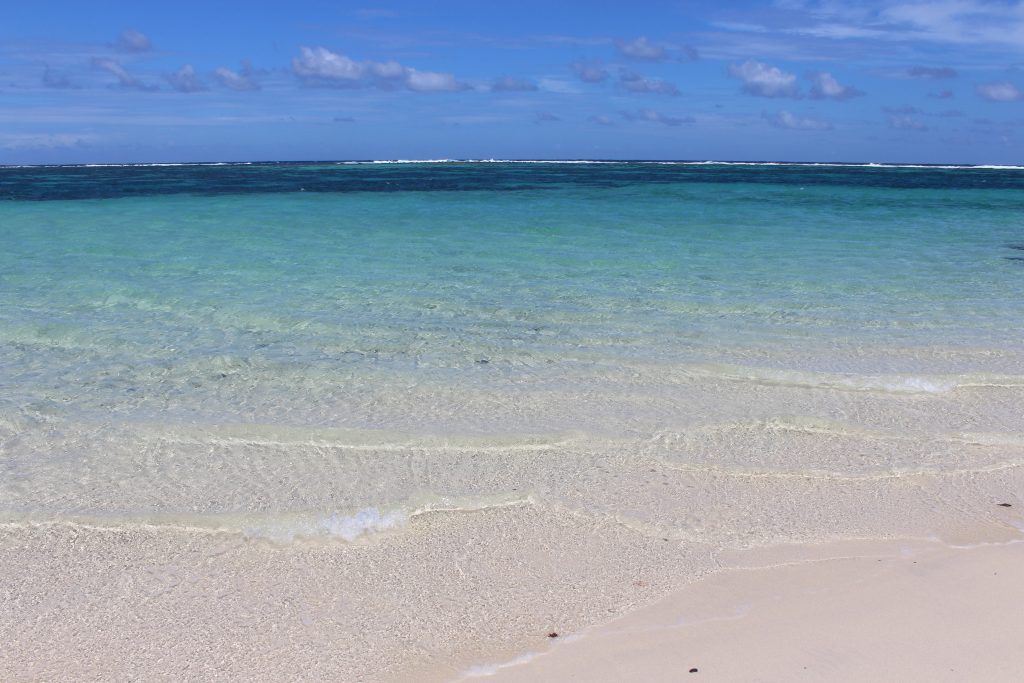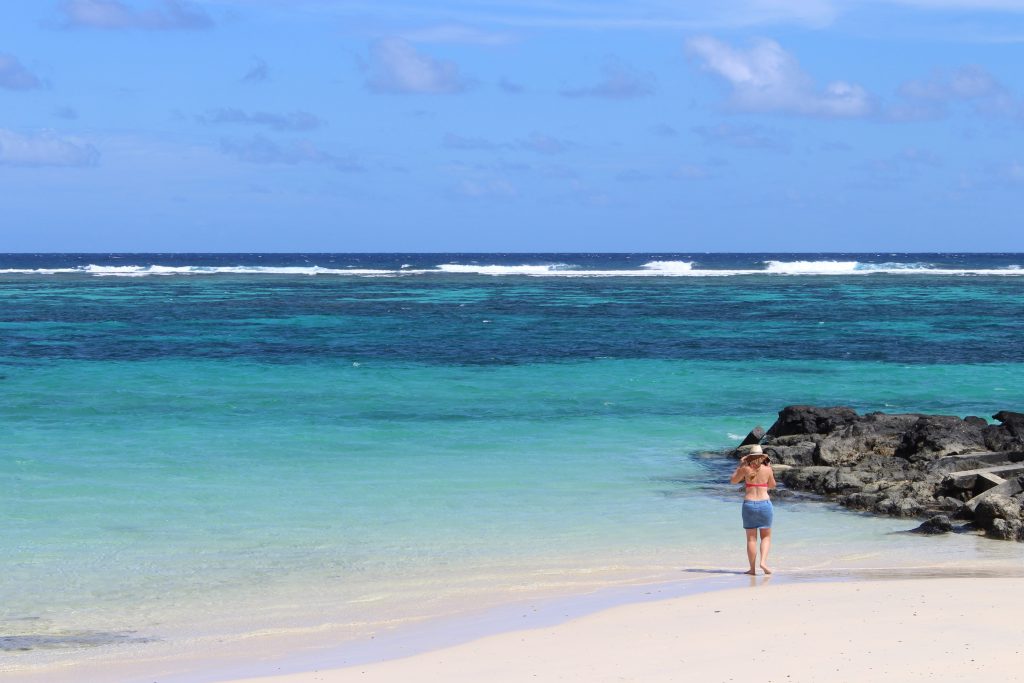 Our first swim stop was at Vaisala Beach. Behind the Vaisala Beach hotel we found a strip of white sand and blue water, with no one else around. This was the advantage of visiting Samoa in the off season!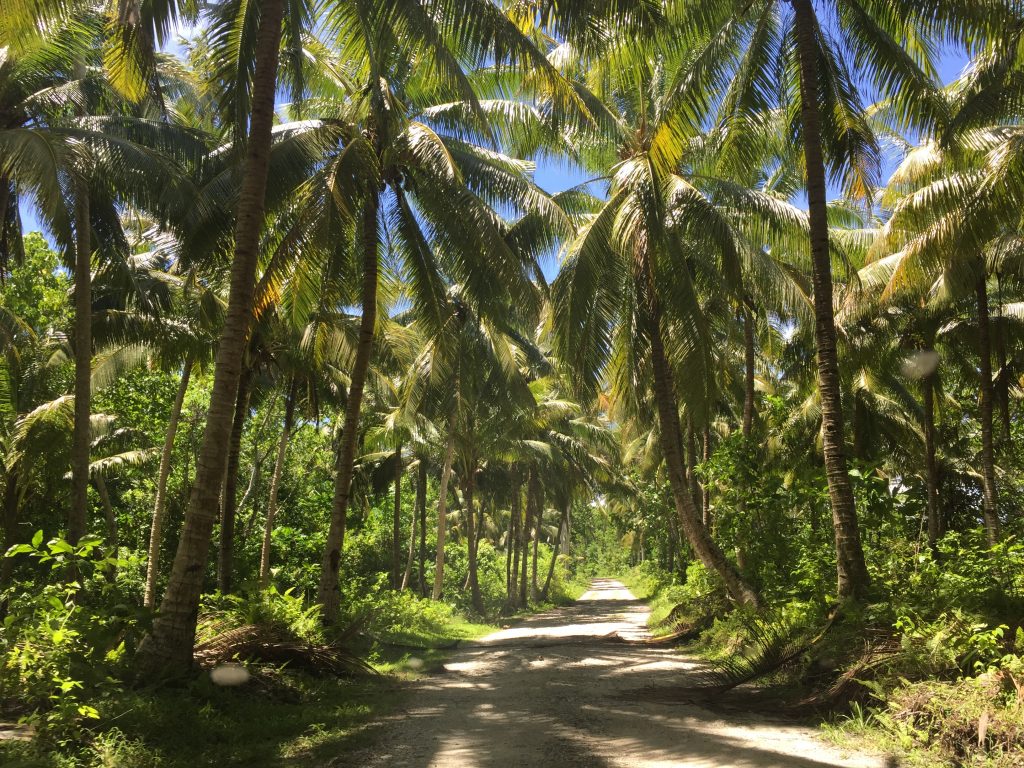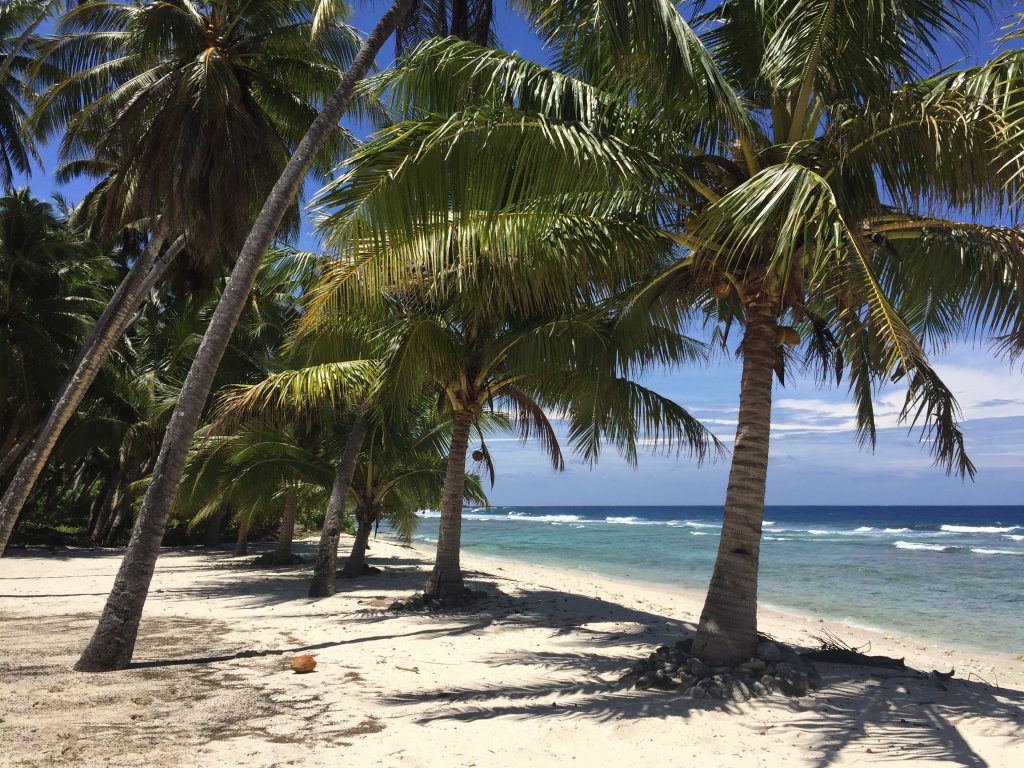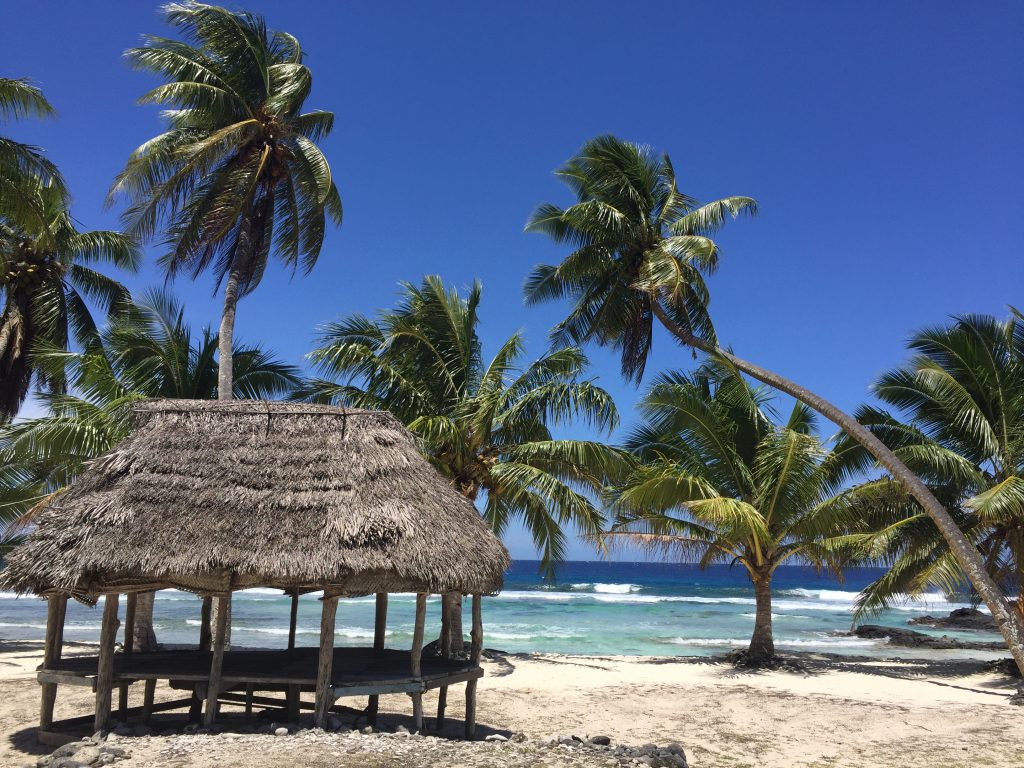 We drove right to the westernmost point of the island. We past the beautiful Falealupo beach, past the fales (beach huts) waving to local families as we drove past.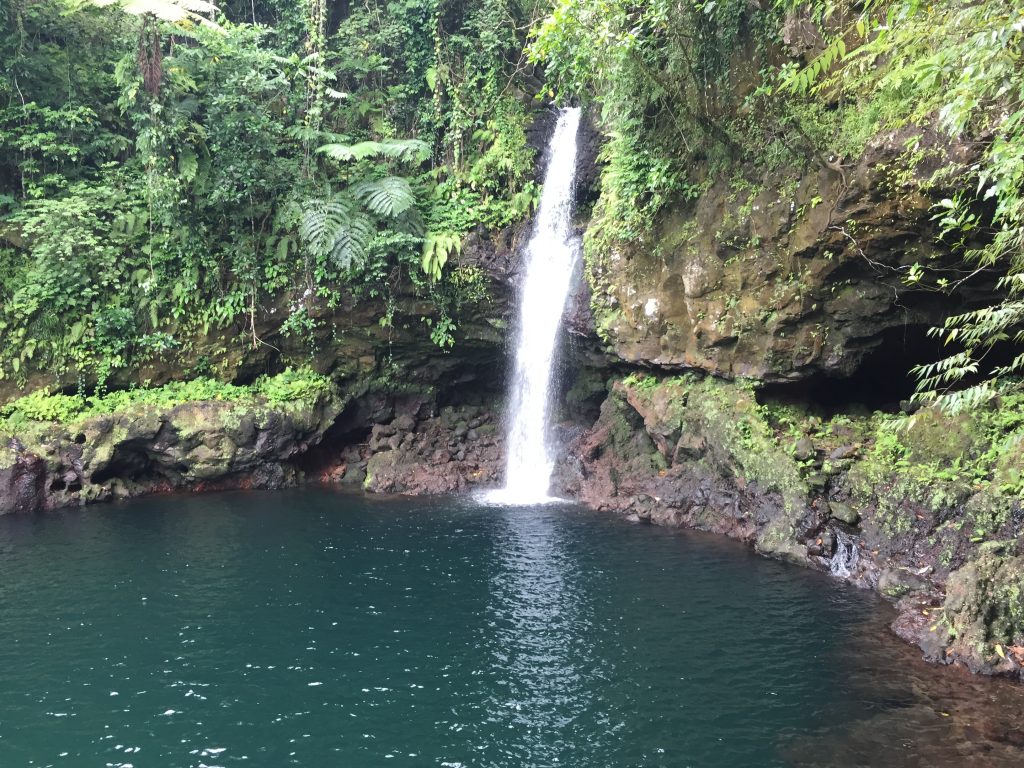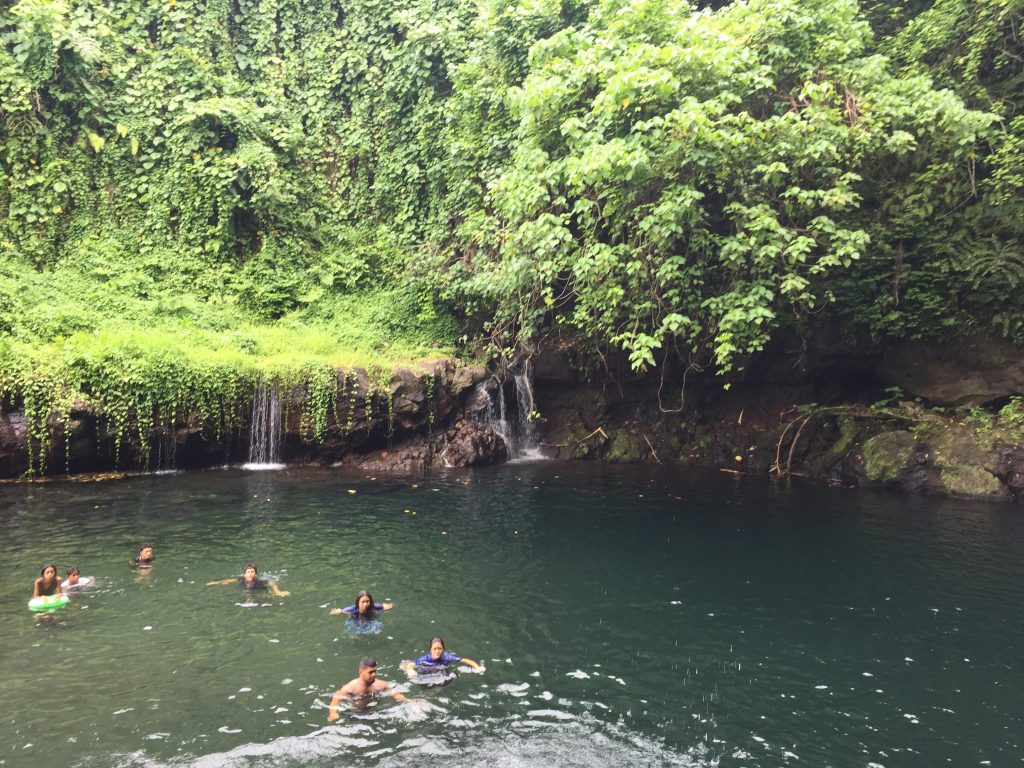 There are many waterfalls inside the ring road of both islands of Samoa, if you know where to look. They are often poorly signposted and usually are within the barriers of someone's private property. Most locals and guides are all too happy to point you in the right direction, sometimes for a small fee. We joined some local families who were swimming at the Afu Aau Waterfalls.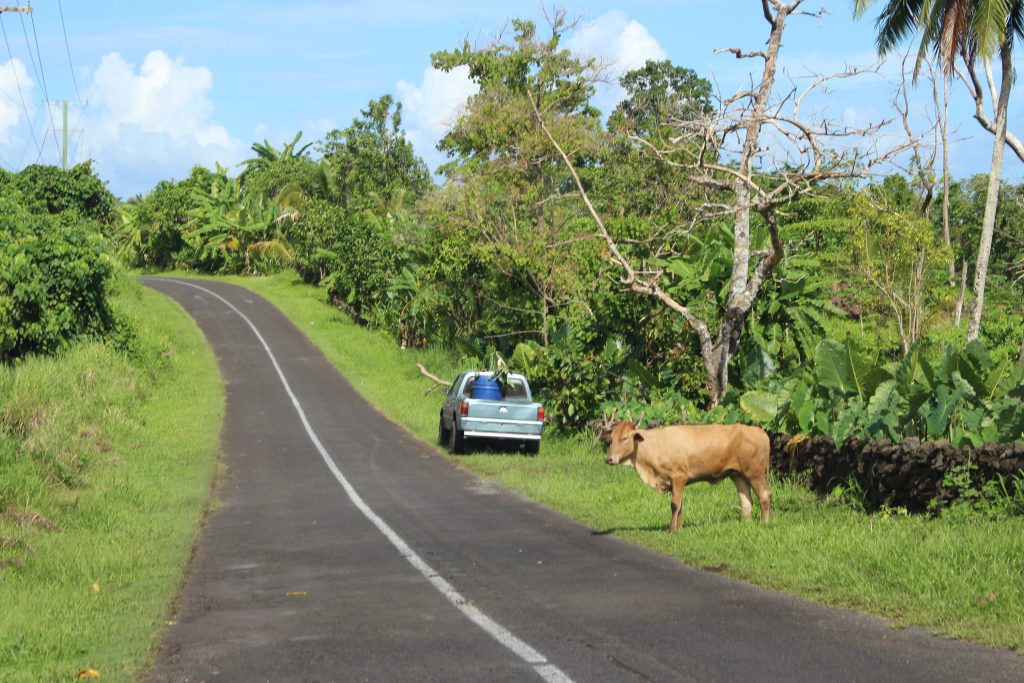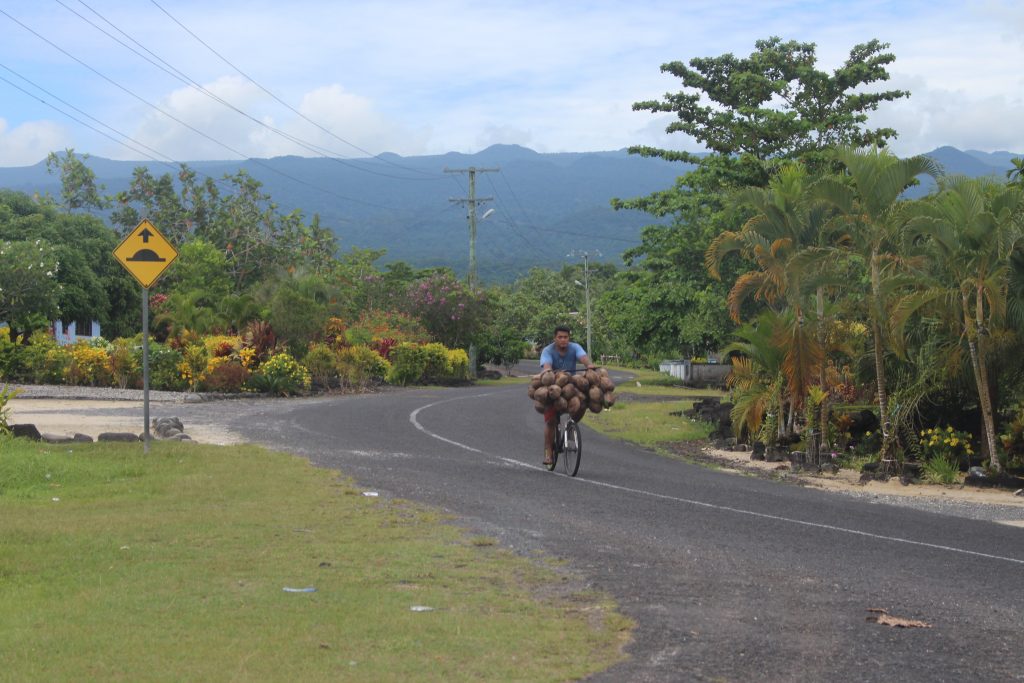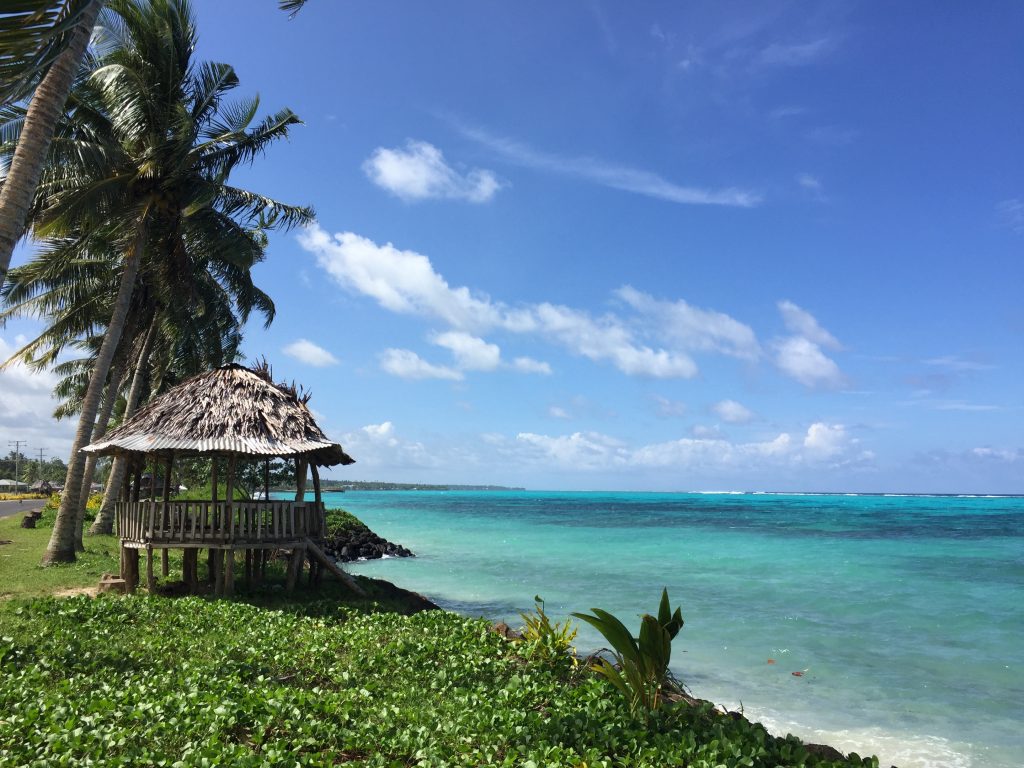 It's an easy one lane road around the whole island, taking in the sights of the island, the amazing coastline and the little villages. As we drove along the eastern shoreline we past many little beaches with their own reefs, fales and general stores, like Lano Beach.
And just to finish our road trip around the island, we ended the day with sunset swims in the ocean, complete with cocktails!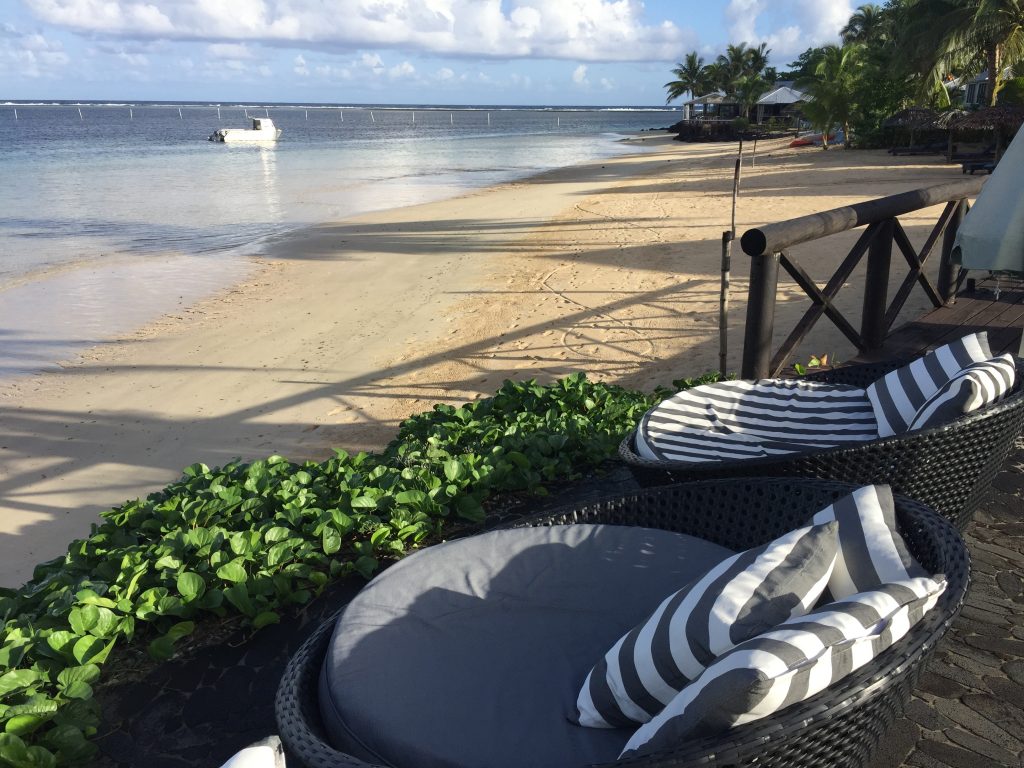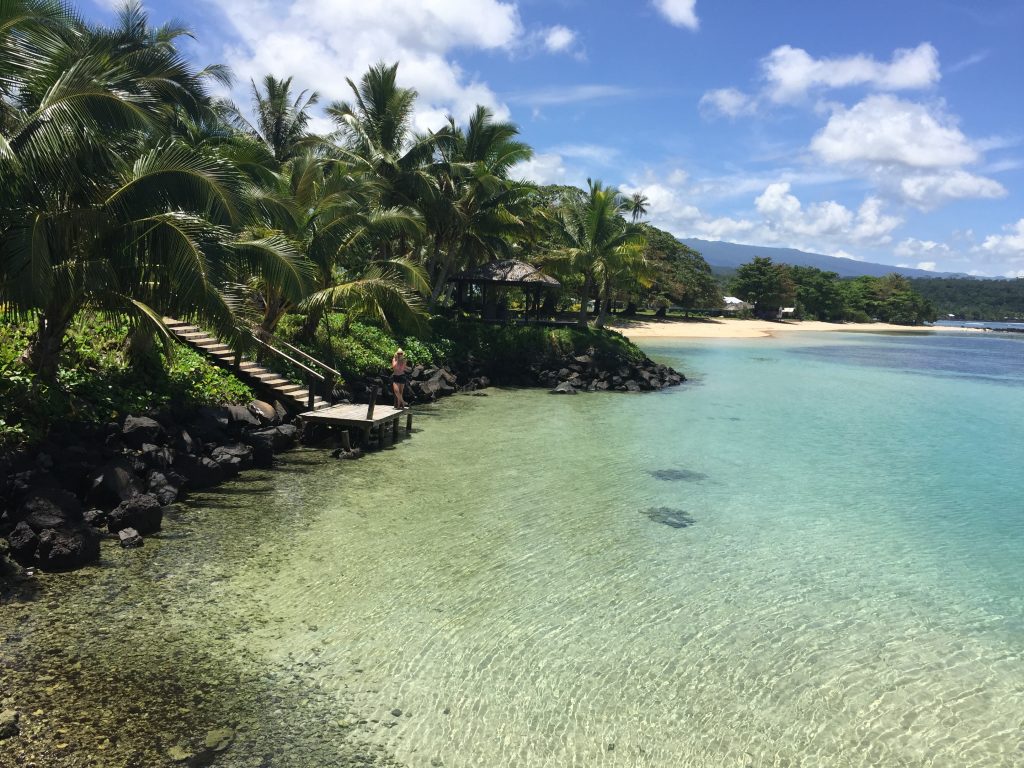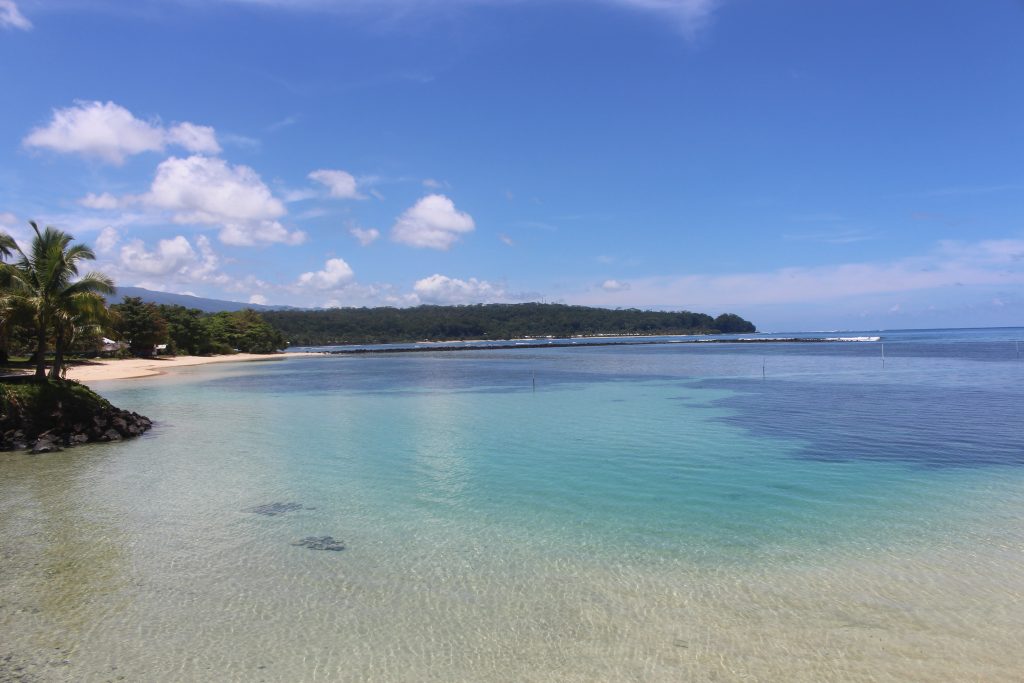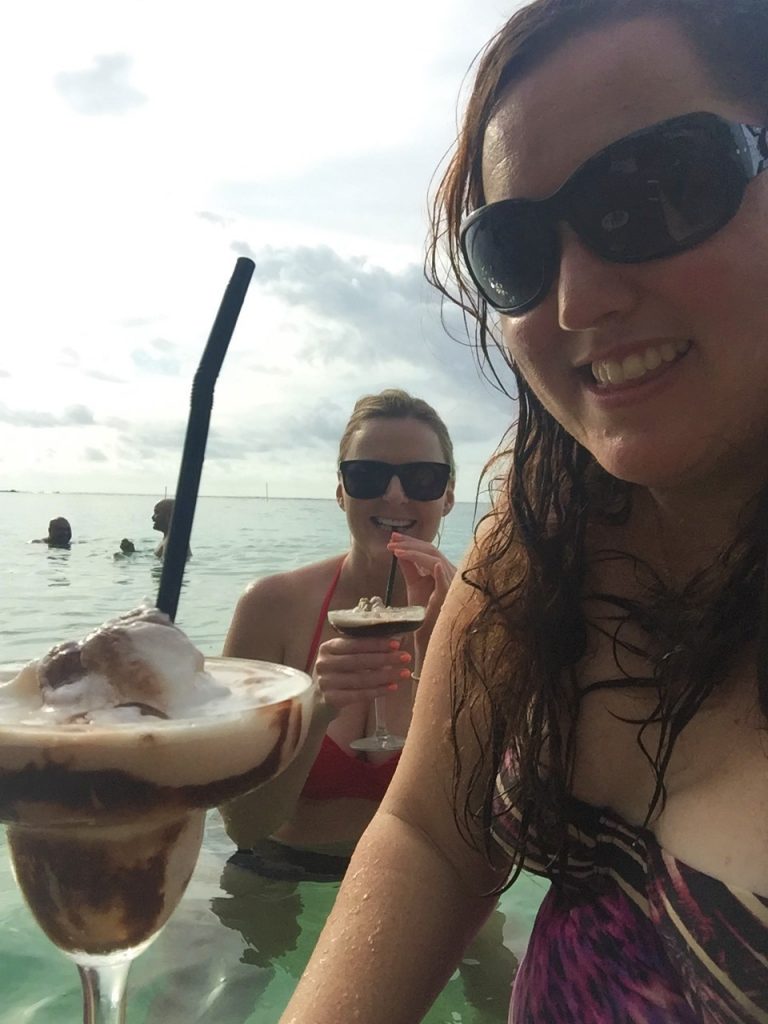 Gosh, just looking at these pictures makes me jealous of myself! What a great little trip to Samoa that was. I definitely recommend visiting Samoa, once borders open and international flights are operating.
Maybe I need to book a second trip to Samoa…
PIN ME!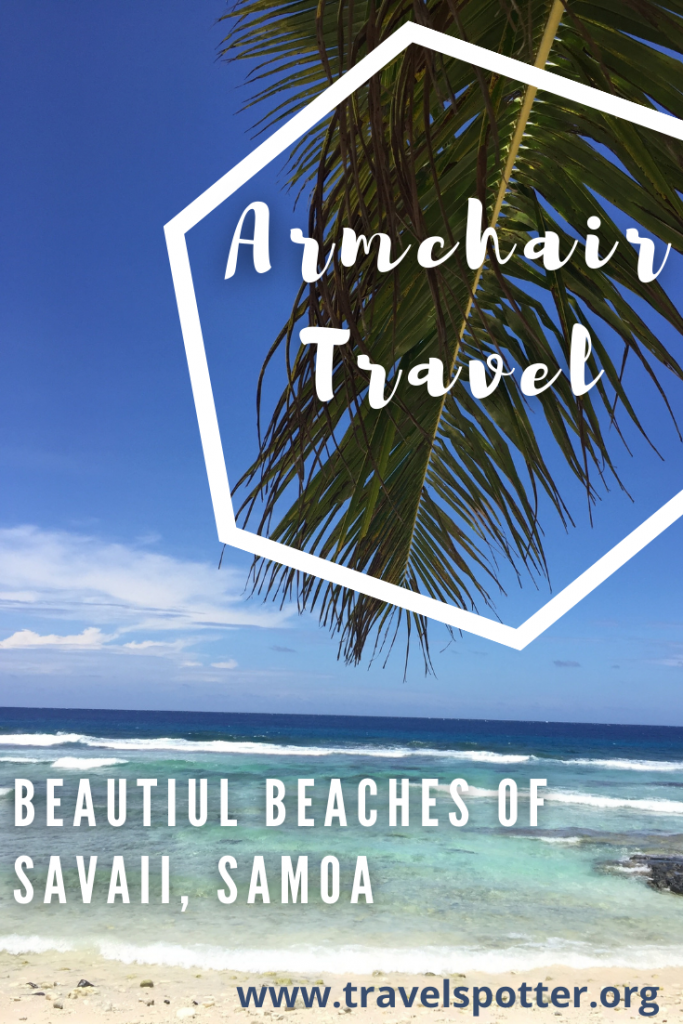 ---
---